Nestled in the heart of England, Birmingham stands as a testament to the country's rich tapestry of history, culture, and innovation. As one explores the city, the sheer variety of attractions in Birmingham for a day out becomes evident, offering a delightful blend of the old and the new. Whether you're a first-time visitor or a seasoned local, Birmingham promises a unique experience at every corner.
For the art lovers, Birmingham is a canvas painted with vibrant strokes of creativity, boasting galleries that house both classical masterpieces and contemporary works. The city's theaters and live music venues echo with melodies that cater to every musical palate. Sports fans aren't left behind either; Birmingham's sporting arenas narrate tales of legendary matches and iconic players, making it a hub for athletic enthusiasm. The city's skyline, dotted with architectural marvels, tells stories of its industrial past while pointing towards a future of innovation and growth.
The labyrinthine streets hold a treasure trove of historic sites, each with its own tale of times gone by, waiting to be discovered. From the majestic Birmingham cathedrals to the remnants of ancient fortifications, history enthusiasts will find themselves on a journey through time. Moreover, the renowned Birmingham museums offer a deep dive into the city's heritage, science, and art, making learning an exciting adventure.
Families venturing into the city will be delighted by the plethora of family-friendly activities. Whether it's interactive workshops, lush green parks, or themed events, there's something to keep both the young and the young-at-heart engaged.
In essence, Birmingham is not just a city; it's an experience. A melting pot of cultures, traditions, and stories, it invites everyone to be a part of its narrative. As we delve into the top 10 attractions, prepare to embark on a journey that celebrates the spirit of Birmingham in all its glory.
The Birmingham Museum and Art Gallery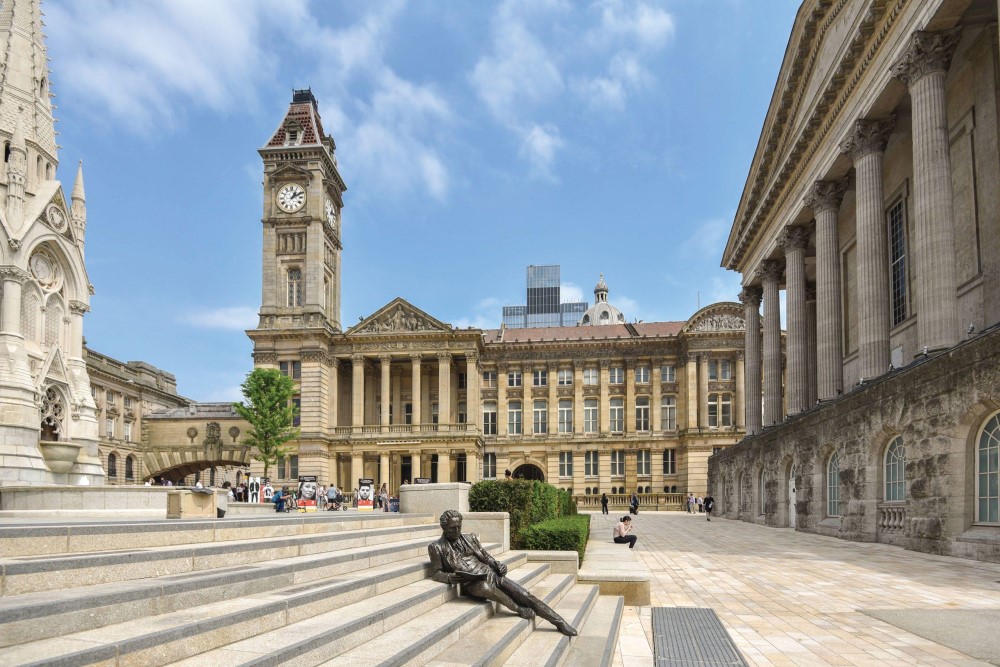 The Birmingham Museum and Art Gallery is a highly regarded attraction in Birmingham. It has a diverse collection of artwork and historical objects that showcase the city's cultural heritage.
The museum has over 40,000 artworks, including paintings, sculptures, and ceramics by famous artists such as Claude Monet, Vincent Van Gogh, and Pablo Picasso. It also displays contemporary art and provides a platform for local artists.
The museum exhibits historical artifacts such as archaeological discoveries, ancient coins, and an Egyptian mummy, offering insights into different civilizations.
The museum offers educational programs and workshops for individuals of all ages, with the aim of promoting an appreciation for art and history through interactive exhibitions and guided tours.
Whether you are an art enthusiast, a history buff, or simply curious about Birmingham's heritage, the Birmingham Museum and Art Gallery offers a rewarding experience with its diverse collection and educational activities.
Cadbury World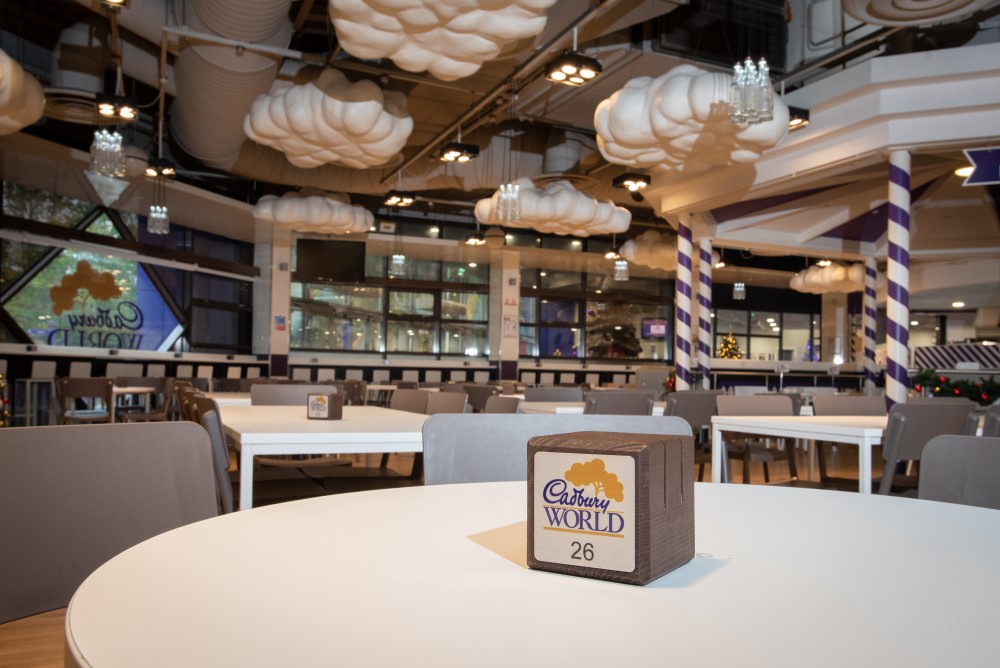 Cadbury World in Birmingham, UK is an essential attraction for chocolate enthusiasts and families. There are several reasons for this. It provides interactive exhibits where one can explore the rich history and process of making Cadbury chocolates. Visitors can enjoy chocolatey experiences by observing the chocolate-making process and creating their own treats.
There are entertaining activities for people of all ages, including Cadabra and a trip down memory lane at the 4D Chocolate Adventure cinema. Visitors can witness skilled chocolatiers through demonstrations and tastings, while also enjoying complimentary chocolate samples. The gift shop is worth a visit as it offers a wide range of Cadbury chocolates and merchandise.
To ensure the best experience during your visit, it is recommended to book tickets in advance online to avoid lengthy queues. Be on the lookout for special events and seasonal experiences throughout the year at Cadbury World.
Edgbaston Cricket Ground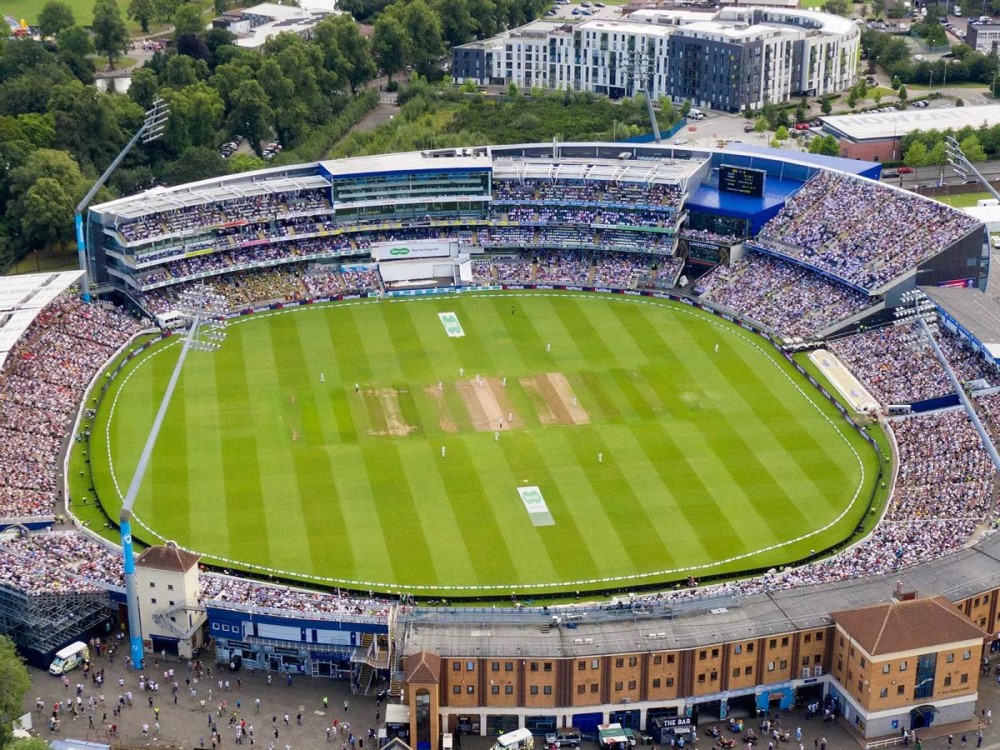 The Edgbaston Cricket Ground is a prominent attraction in Birmingham for cricket enthusiasts. Situated in Edgbaston, this historic venue has hosted numerous international and domestic matches throughout the years. The ground has a capacity of 25,000 and provides a lively atmosphere during matches. It has witnessed many unforgettable moments in cricket history, which have made it popular among sports fans.
A visit to Edgbaston Cricket Ground allows you to witness live matches and see top players from all over the world. The enthusiastic crowd and electric atmosphere contribute to the excitement of the experience.
In addition to matches, the ground also offers guided tours where you can explore the stadium, including the player dressing rooms, media centre, and pitch-side areas. This provides a behind-the-scenes glimpse into the world of cricket.
For those interested in improving their cricket skills and knowledge, Edgbaston Cricket Ground offers coaching sessions and cricket academies for players of all ages. This enables individuals to develop their skills and enhance their proficiency in the sport.
Whether you are a cricket fan or interested in experiencing a thrilling sporting event, a visit to Edgbaston Cricket Ground is enjoyable and memorable. Immerse yourself in the excitement of the game and witness the beauty of this iconic venue firsthand.
Plan your visit during an international or domestic match to witness world-class cricket action. Take a guided tour to explore behind-the-scenes areas and learn about the ground's history. Consider participating in coaching sessions or cricket academies to enhance your skills and knowledge of the sport.
The National SEA LIFE Centre Birmingham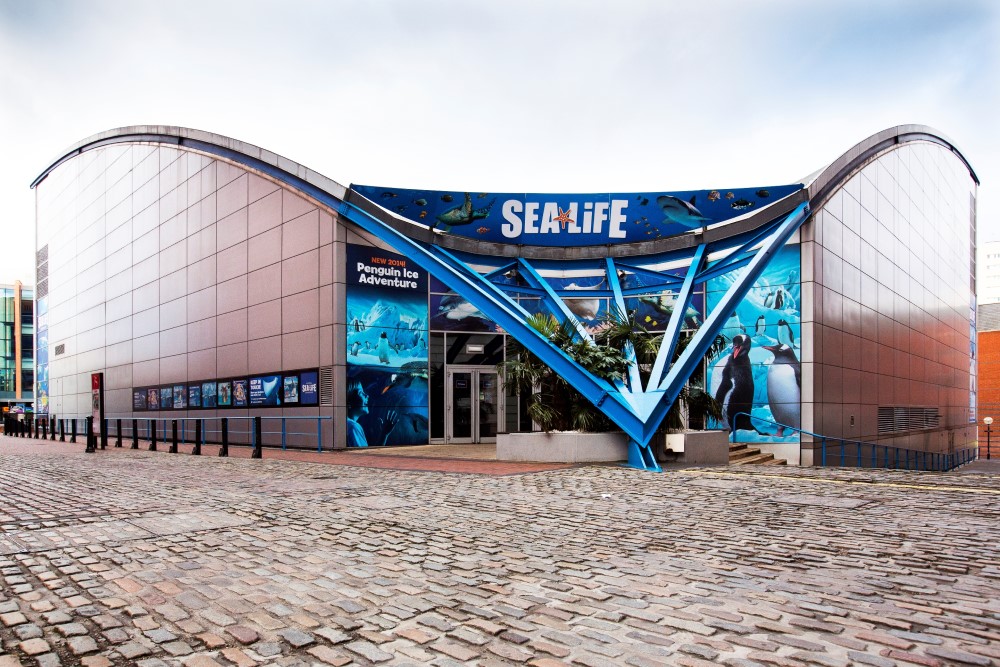 The National SEA LIFE Centre Birmingham is a popular attraction for both locals and tourists. This marine life aquarium offers a one-of-a-kind opportunity to explore the underwater world. Visitors can admire various marine creatures, including sharks and seahorses. The centre is home to over 2,000 creatures, making it a must-visit destination for marine enthusiasts.
One notable feature is the ocean tunnel, where visitors can stroll through a glass tunnel surrounded by marine life. This immersive experience allows you to observe creatures such as rays and turtles up close. The centre also provides interactive experiences and educational presentations, with a focus on conservation efforts and the importance of protecting oceans.
Whether you have a passion for marine life or seek a unique educational outing, the National SEA LIFE Centre Birmingham is an excellent choice. Immerse yourself in the underwater world and witness the beauty and diversity of marine creatures firsthand.
Thinktank, Birmingham Science Museum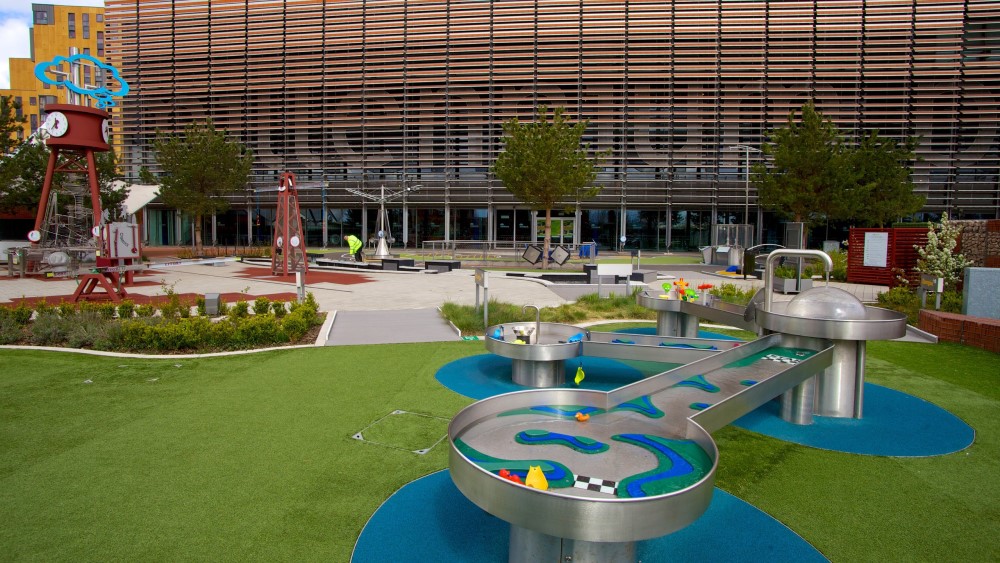 Thinktank, Birmingham Science Museum is a must-visit for science and technology enthusiasts. It offers a wide range of interactive exhibits suitable for all ages, including the exploration of the human body and outer space. The museum's planetarium provides an immersive experience for learning about the universe.
The Science Garden is an outdoor space with interactive exhibits, water play areas, and giant musical instruments. Thinktank also houses galleries and collections that cover various scientific disciplines, from natural history to technology.
It is both educational and entertaining. Please check their website for special exhibitions or events during your visit. Fun Fact: Thinktank's Millennium Point building has received awards for its innovative design and is a prominent landmark in Birmingham's skyline.
The Library of Birmingham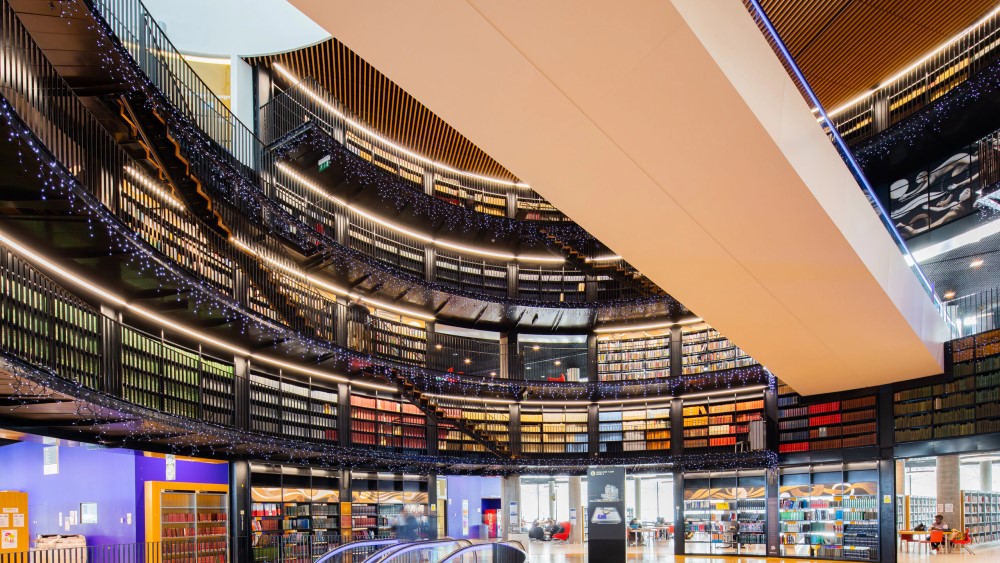 The Library of Birmingham is extraordinary and provides a plethora of resources and experiences. Here are some key elements:
Architecture: The Library of Birmingham represents a stunning piece of architecture with a contemporary design and impressive glass frontage. It is a renowned landmark and a must-visit for architecture enthusiasts.
Books: The library accommodates an extensive collection of books covering a wide range of topics and genres. Whether you have an interest in fiction, non-fiction, or academic research, you will discover plenty to explore.
Technology: The library is equipped with cutting-edge technology, granting access to digital resources, online databases, and e-books. It promotes digital literacy and connectivity.
Services: The library offers a variety of services, including research assistance, computer access, storytelling sessions for children, and language learning resources.
Exhibitions: The library regularly hosts exhibitions showcasing art, history, and culture. They provide insights into Birmingham's heritage and offer a platform for local artists and historians.
Events: The library organises a wide range of events, such as author talks, workshops, and performances for individuals of all ages.
Community: The library serves as a communal space, uniting people and encouraging social interaction. It fosters connections and a sense of belonging.
Accessibility: The Library of Birmingham is dedicated to accessibility, providing services for individuals with disabilities and creating a welcoming environment for all visitors.
Visiting the Library of Birmingham is a enriching experience that contributes to the intellectual and social fabric of the city.
Birmingham Botanical Gardens and Glasshouses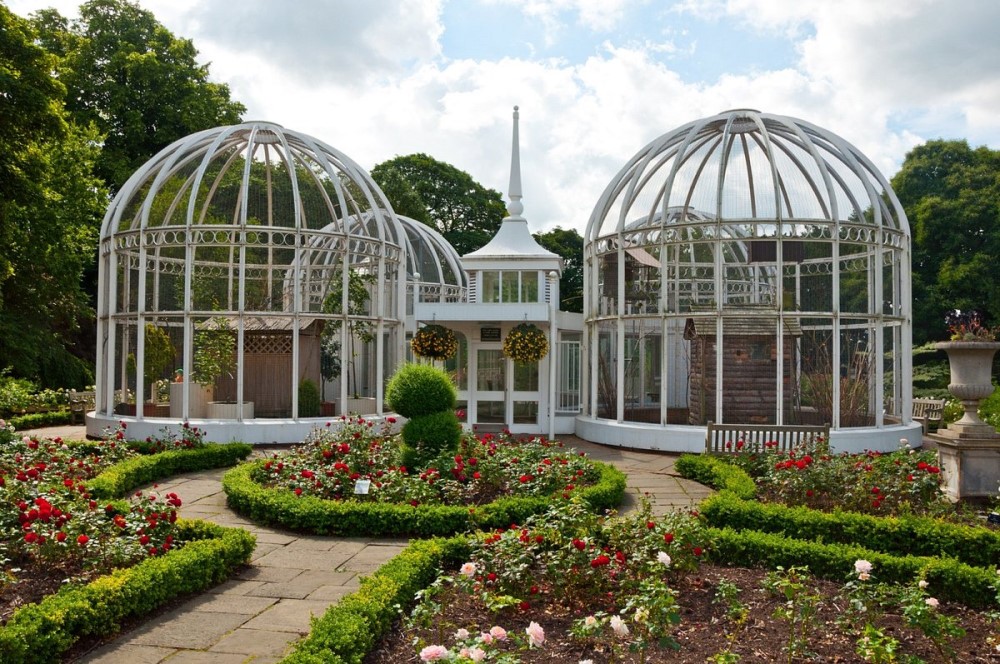 The Birmingham Botanical Gardens and Glasshouses are a must-see attraction in Birmingham. They are meticulously maintained and offer a serene escape from the city. Spanning 15 acres, the gardens boast over 7,000 plants on display, showcasing a wide variety of species. The Glasshouses house an impressive collection of exotic plants and feature different climate zones, allowing visitors to explore tropical, subtropical, and arid environments.
The botanical gardens provide a unique opportunity to appreciate the beauty and diversity of plant life up close. The gardens offer picturesque landscapes, with charming pathways and ponds. Whether you are a nature enthusiast or simply seeking a tranquil spot to relax, the Birmingham Botanical Gardens and Glasshouses are the ideal destination.
Make sure to visit their website for any special events or exhibitions happening during your visit. If you find yourself in Birmingham, don't miss the opportunity to explore the magnificence of the Birmingham Botanical Gardens and Glasshouses.
The Birmingham Hippodrome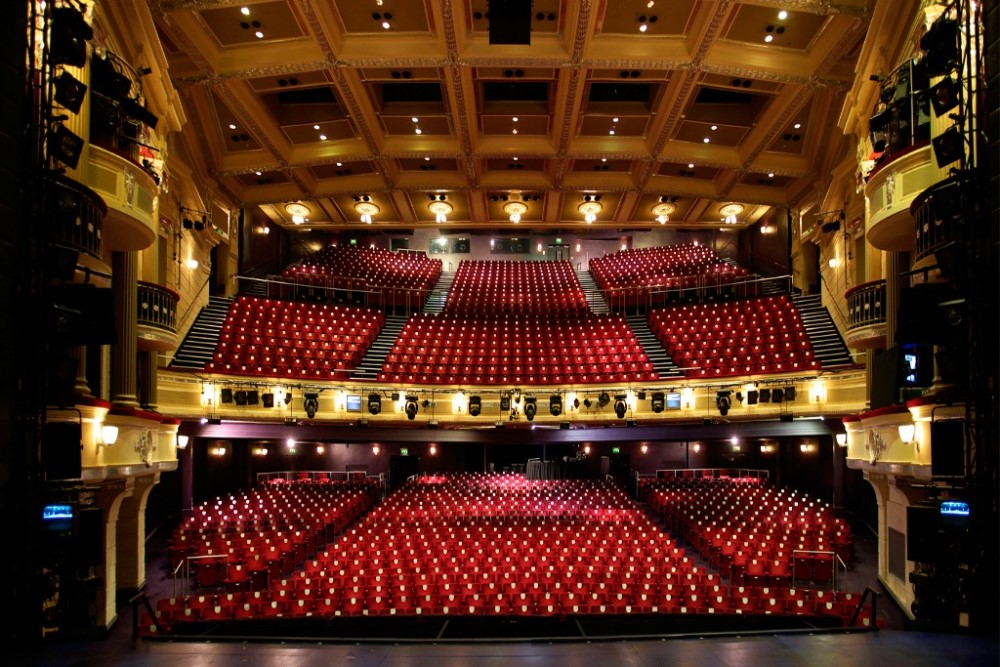 The Birmingham Hippodrome is a crucial attraction in Birmingham. Being one of the biggest touring theatres in the UK, it offers a variety of shows and performances throughout the year. The venue can accommodate over 1,800 people, guaranteeing an immersive theatre experience.
At the Birmingham Hippodrome, you can enjoy a range of performances, including musicals, ballet, opera, and comedy shows. With its state-of-the-art facilities and acclaimed performers, the theatre provides a memorable and engaging experience for all visitors.
One notable feature of the Birmingham Hippodrome is its impressive Victorian-era architectural design. The building boasts a grand entrance and intricate detailing. Inside, you will find a spacious and elegant auditorium with comfortable seating and excellent acoustics.
Pro-tip: Check the Birmingham Hippodrome's website or box office for upcoming shows and events. With a diverse range of performances, there is something to suit every taste. Remember to book your tickets in advance for the best seats.
Whether you are a theatre enthusiast or simply looking for a memorable day out in Birmingham, the Birmingham Hippodrome is a destination you cannot miss. Immerse yourself in the world of performing arts and create lasting memories at this iconic theatre venue.
The Custard Factory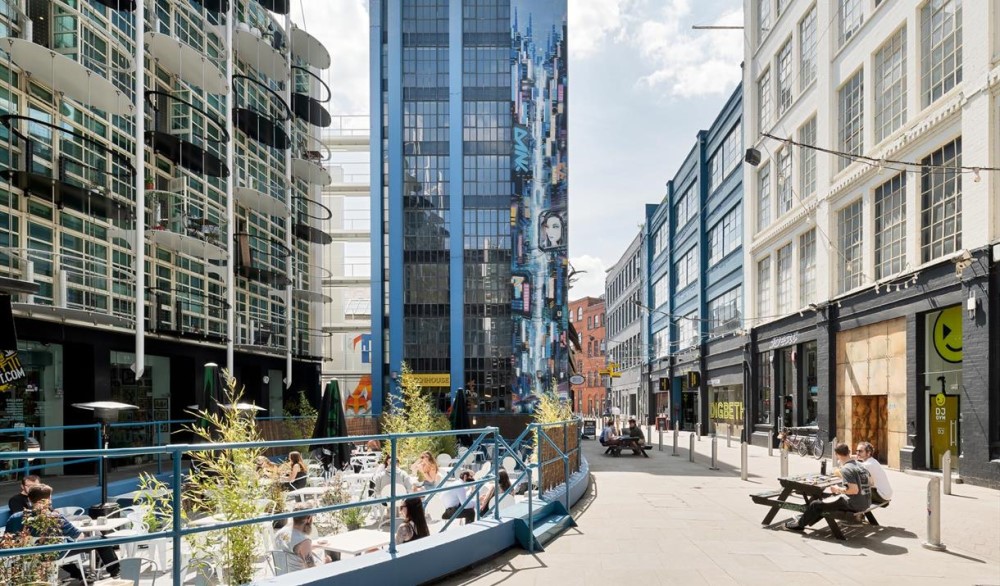 The Custard Factory in Birmingham is a bustling centre for creativity that used to be a genuine custard factory. Currently, it serves as a domicile for artists, designers, and independent businesses. Visitors have the opportunity to explore shops, galleries, and studios that independently showcase distinctive artwork, crafts, and clothing.
The site also offers a variety of dining options, ranging from fashionable cafes to cosy restaurants.
Cultural events, art exhibitions, live music performances, and theatrical shows take place regularly at the Custard Factory. It is a must-visit for those intrigued by Birmingham's artistic inclinations. Please check the website for upcoming events and exhibitions. Do not forget to indulge in the delicious food available on-site for a truly unforgettable experience.
The Jewellery Quarter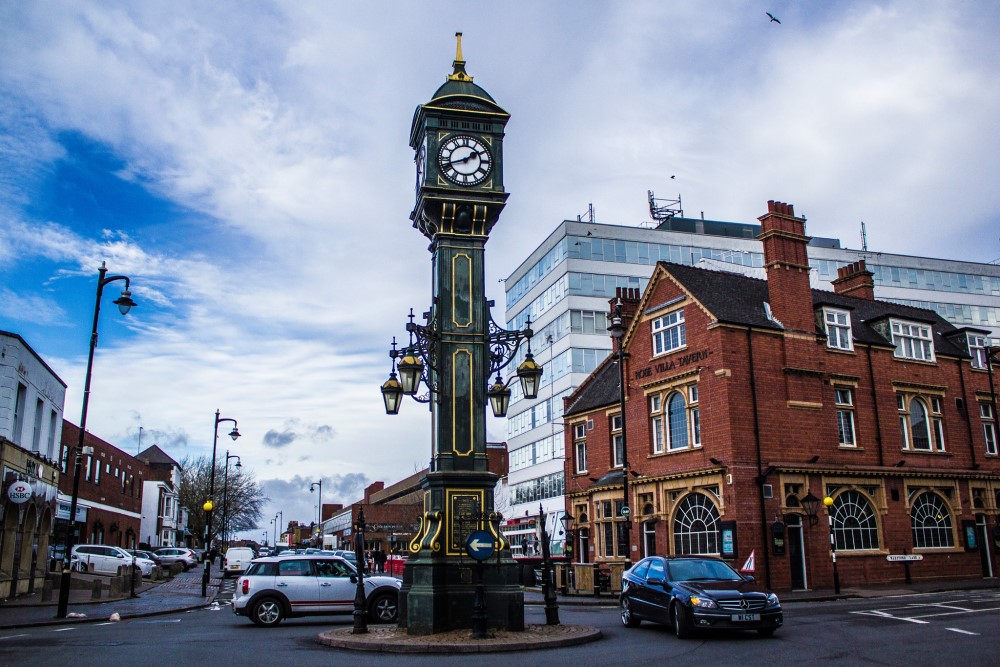 The Jewellery Quarter in Birmingham is a historic district known for its jewellery and craftsmanship. Here are some key facts about the area:
1. Rich history: The Jewellery Quarter has a lengthy history in the jewellery industry, dating back over 200 years. It was the birthplace of the Industrial Revolution in Birmingham and remains a hub for jewellery manufacturing.
2. Skilled craftsmen: The quarter is home to skilled artisans who painstakingly craft jewellery. This provides an opportunity to witness the artistry and expertise involved in creating exquisite pieces.
3. Wide range of businesses: The Jewellery Quarter caters not only to jewellery manufacturing but also accommodates diamond dealers, gemstone suppliers, and antique jewellery shops. Visitors can explore various stores and galleries to find unique pieces.
4. Jewellery tours: To fully immerse yourself in the world of jewellery, you can partake in a guided tour of the Jewellery Quarter. These tours provide insights into the history, heritage, and techniques of jewellery making.
5. Architecture and conservation: The Jewellery Quarter boasts a blend of historic buildings and modern redevelopment. Conservation efforts have preserved its heritage, rendering it visually impressive.
6. Cultural events and festivals: The Jewellery Quarter hosts events and festivals that celebrate its heritage and creativity. From art exhibitions to craft markets, there is always something happening.
7. Dining and entertainment: The Jewellery Quarter offers dining options ranging from cafes to pubs, as well as live music venues for entertainment.
So, whether you are a jewellery enthusiast or interested in exploring Birmingham's history and culture, a visit to the Jewellery Quarter is a must. Discover the craftsmanship, find hidden gems, and experience the vibrant atmosphere of this historic district.
What Is Birmingham Known for?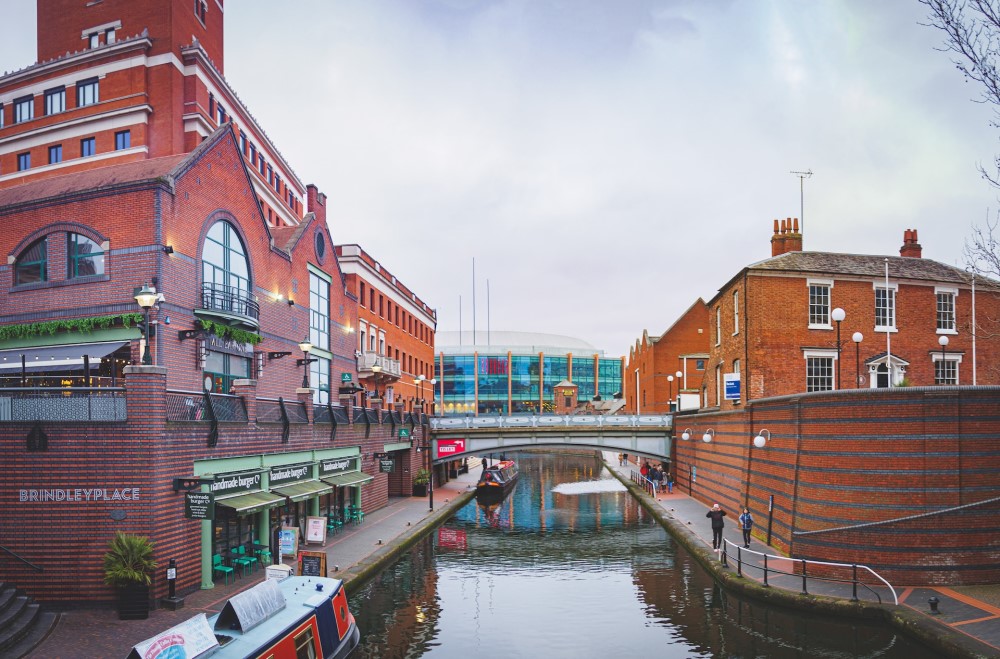 Birmingham is widely recognized for its lively cultural scene, impressive architecture, and historical significance. When it comes to Birmingham's reputation, several key factors contribute to this.
Birmingham has a rich industrial heritage and was an integral player in the Industrial Revolution, earning the nickname "Workshop of the World." It was a powerhouse in manufacturing, particularly in metalworking and innovative goods production.
Birmingham holds fame as the birthplace of the iconic Cadbury chocolate brand. Visitors have the opportunity to explore Cadbury World and delve into the history and production of this beloved treat.
Birmingham's Jewellery Quarter boasts the largest concentration of jewelry businesses in Europe. Renowned for its skilled craftsmen, historic buildings, and a wide range of stunning jewelry shops, it is truly a treasure trove for enthusiasts.
Birmingham also claims credit as the birthplace of heavy metal music and has a thriving music scene. Legendary bands like Black Sabbath and Judas Priest emerged from this city, contributing to its musical legacy.
Birmingham's extensive canal network has earned it the title of "City of Canals." These canals played a vital role in the city's industrial development and now add to its picturesque landscape.
In the realm of sports, Birmingham is home to Aston Villa Football Club, one of England's oldest and most successful football clubs. The team boasts a devoted fan base and a rich history.
For shopping enthusiasts, the Bullring Shopping Centre is a must-visit destination. It is one of the UK's most popular shopping venues, offering an array of high-street brands, designer stores, and dining options.
Birmingham also has a thriving arts and cultural scene, with numerous art galleries, museums, and theatres. Cultural institutions like the Birmingham Museum and Art Gallery, Symphony Hall, and Birmingham Royal Ballet all contribute to the city's vibrant arts scene.
Aston Hall, a prominent historic site in Birmingham, showcases impressive architecture and beautiful gardens, giving visitors a glimpse into the city's past.
Birmingham serves as an educational hub, housing prestigious universities such as the University of Birmingham and Aston University. It attracts students from around the world seeking quality education.
Fun fact: Birmingham has more miles of canals than Venice! These canals played a pivotal role in the city's industrial history and are now a unique and picturesque feature of Birmingham's landscape.
Where Can You Find the Best Food and Drink in Birmingham?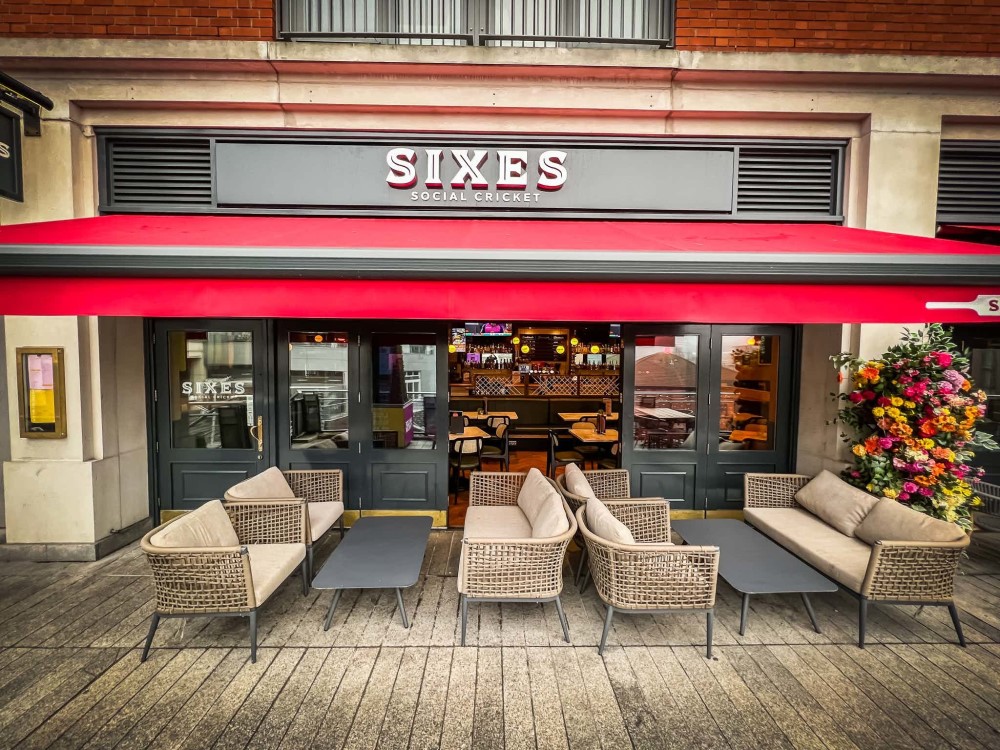 Birmingham, a bustling metropolis in the heart of England, is renowned for its vibrant culinary scene that reflects its rich cultural diversity. Whether you're a local or a visitor, the city offers a gastronomic journey that promises to tantalize your taste buds. So, where can you find the best food and drink in Birmingham?
Sixes Birmingham: Leading the list is Sixes Birmingham, a unique blend of cricket and culinary delight. While it's primarily known for its innovative approach to cricket for the modern socialite, Sixes also boasts a menu that's just as enticing. From burger-topped cricket bats to wood-fired pizzas and theatre-filled cocktails, it promises an experience that's both sporty and savory. Their passion for food and drink is evident in every dish, making it a must-visit for those looking for something out of the ordinary.
Brindleyplace: Situated by the scenic canals, Brindleyplace is a hotspot for diverse restaurants and bars. With a mix of international cuisines and traditional British dishes, it offers a picturesque setting for a delightful meal.
Digbeth Dining Club: A haven for street food enthusiasts, the Digbeth Dining Club is a weekly event that showcases independent vendors. Every Friday and Saturday night, the creative quarter of Birmingham comes alive with flavors from around the globe.
Jewellery Quarter: While it's primarily known for its exquisite jewelry, the Jewellery Quarter also boasts trendy cafes, craft beer bars, and chic restaurants. It's a fusion of history, art, and gastronomy.
China Town: Nestled in the city centre, Birmingham's China Town offers a slice of the East. From dim sums to Peking duck, it's a hub for authentic Chinese cuisine, ensuring a culinary journey through various Chinese regions.
The Balti Triangle: A trip to Birmingham is incomplete without savoring its famous Balti curry. The Balti Triangle is home to numerous curry houses, each presenting its unique rendition of this iconic dish.
Birmingham's culinary landscape is as diverse as its history and culture. From high-end restaurants to cozy cafes and vibrant street food markets, the city offers a myriad of options for every palate. So, the next time you find yourself wondering where to dine in Birmingham, let this guide lead the way to some of the city's most delectable destinations.
Special Events or Festivals in Birmingham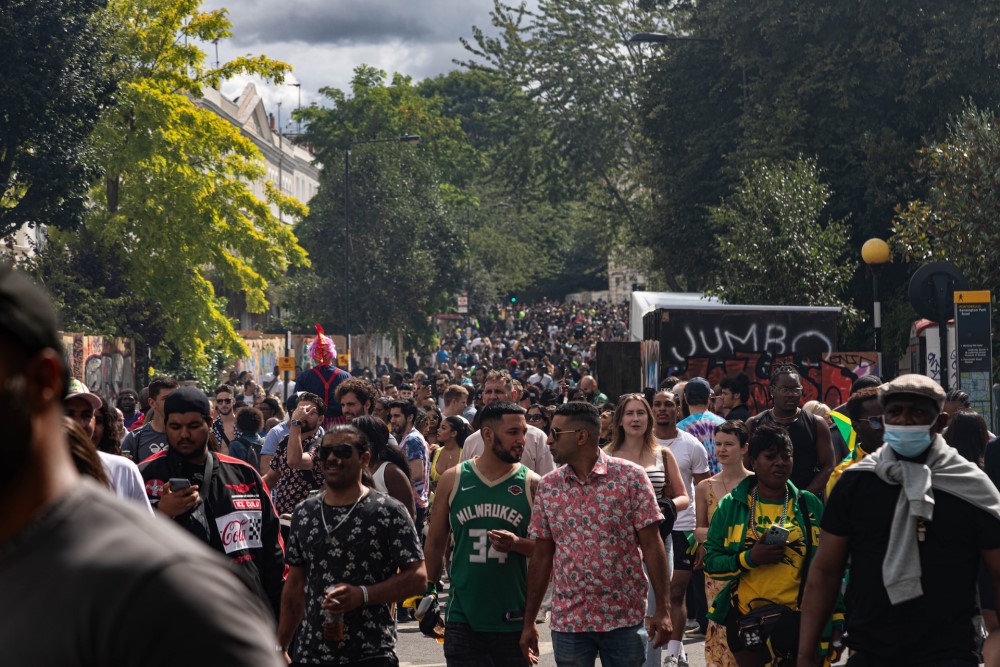 Are there any special events or festivals in Birmingham? Birmingham offers a multitude of special events and festivals throughout the year for residents and visitors.
These events showcase the city's vibrant and diverse nature. One such event is the Birmingham International Dance Festival, which is a biennial celebration of dance. It features mesmerizing performances, engaging workshops, and enriching masterclasses by renowned dance companies and artists from around the world.
If you're a fan of comedy, the Birmingham Comedy Festival is the perfect event for you. It brings laughter to the city with hilarious stand-up shows, entertaining improv performances, and educational comedy workshops. This festival provides a platform for both established and up-and-coming comedians, ensuring a fantastic night of entertainment.
Book lovers should not miss the Birmingham Literature Festival. Here, you can immerse yourself in the world of literature and engage with authors, poets, and fellow literary enthusiasts. Attend readings, take part in discussions, and even get your books signed by your favorite authors.
The Birmingham Pride festival is another significant event that celebrates the LGBTQ+ community while advocating for equality and diversity. With its colorful parade, energetic live performances, and joyful atmosphere, it is a true celebration of love and acceptance.
The Birmingham Mela is a vibrant and lively celebration of South Asian culture. Experience the rich heritage of the city's South Asian community through captivating music, captivating dance performances, mouthwatering food stalls, and traditional displays.
The Birmingham Christmas Market is a beloved event that adds a magical touch to the holiday season. Wander through the market, explore stalls selling crafts, indulge in delicious food and drinks, and soak in the festive atmosphere that fills the city center.
These events and festivals greatly enrich the cultural scene in Birmingham and provide countless opportunities to engage with different art forms, traditions, and communities. Before your visit to Birmingham, be sure to check the event calendar to see if any of these incredible events align with your stay.