The city of Birmingham in the UK is not only known for its rich industrial history but also as one of the premier Birmingham attractions for art lovers. This vibrant city offers a rich and diverse art scene that showcases both local and international talent.
From renowned museums like the Birmingham Museum and Art Gallery to contemporary spaces such as the Ikon Gallery, there's something in Birmingham for every art enthusiast.
Birmingham's reputation as an art lover's haven stems from its diverse range of art pieces, both classic and contemporary. Must-see art pieces in Birmingham include Edward Burne-Jones' iconic stained glass windows at St. Philip's Cathedral and the impressive sculpture, The River, by Antony Gormley.
Special events and exhibitions are a regular occurrence in Birmingham, offering art lovers a chance to experience cutting-edge installations, immersive performances, and engaging talks. The city also offers other cultural attractions like The REP Theatre and Symphony Hall, which often showcase interdisciplinary art forms.
While Birmingham may not be associated with any specific artists or art movements, it has fostered a vibrant creative community and produced several talented individuals who have made a mark on the art world.
To make the most of Birmingham's art scene, art lovers should consider exploring the city's neighborhoods, scheduling family-friendly art activities, attending art festivals and open studio events, and engaging with local artists and galleries. Don't forget to check out The Jewellery Quarter, renowned for its craftsmanship and stunning jewelry pieces.
The Birmingham Museum and Art Gallery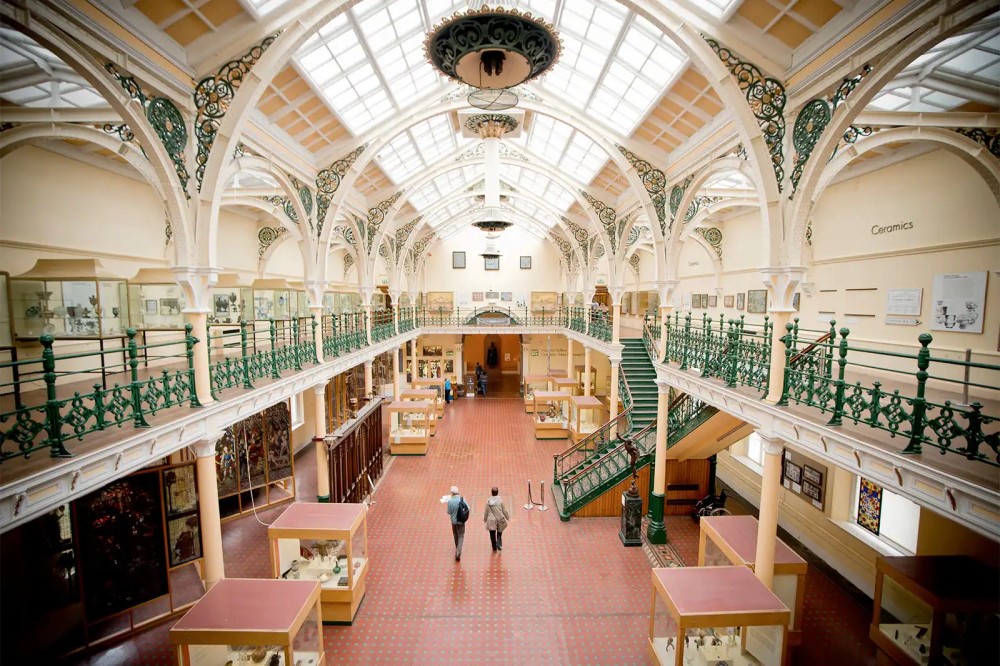 The Birmingham Museum and Art Gallery is a must-visit for art enthusiasts. It showcases a diverse range of artwork and objects from different time periods and cultures. The museum boasts several notable features:
1. Extensive Collection: The museum houses over 40,000 objects, including paintings, sculptures, ceramics, jewellery, and more. It offers a comprehensive exploration of art history and culture.
2. Pre-Raphaelite Art: The Birmingham Museum and Art Gallery possesses one of the world's largest collections of Pre-Raphaelite art. Visitors can admire works by artists such as Dante Gabriel Rossetti and John Everett Millais.
3. Ancient Artifacts: The museum also houses an impressive collection of ancient artifacts, such as Egyptian mummies, Roman coins, and Anglo-Saxon gold. These artifacts provide insights into ancient civilizations and their artistic achievements.
4. Temporary Exhibitions: In addition to its permanent collection, the museum hosts regular temporary exhibitions on various themes, periods, or artists. This ensures there is always something new to discover.
5. Interactive Workshops: The Birmingham Museum and Art Gallery offers workshops and activities for visitors of all ages. These provide opportunities to engage with art and develop creative skills.
My Experience:
I have fond memories of visiting the Birmingham Museum and Art Gallery and being captivated by the Pre-Raphaelite collection. The intricate details and vibrant colours in the paintings were truly breathtaking. I spent hours immersed in the world of these talented artists, studying their techniques and understanding their artistic vision. It was an enriching experience that deepened my appreciation for art. The museum staff were also very helpful, offering insights and answering my questions. I left feeling inspired and with a renewed passion for art. I highly recommend visiting the Birmingham Museum and Art Gallery when in Birmingham.
The Barber Institute of Fine Arts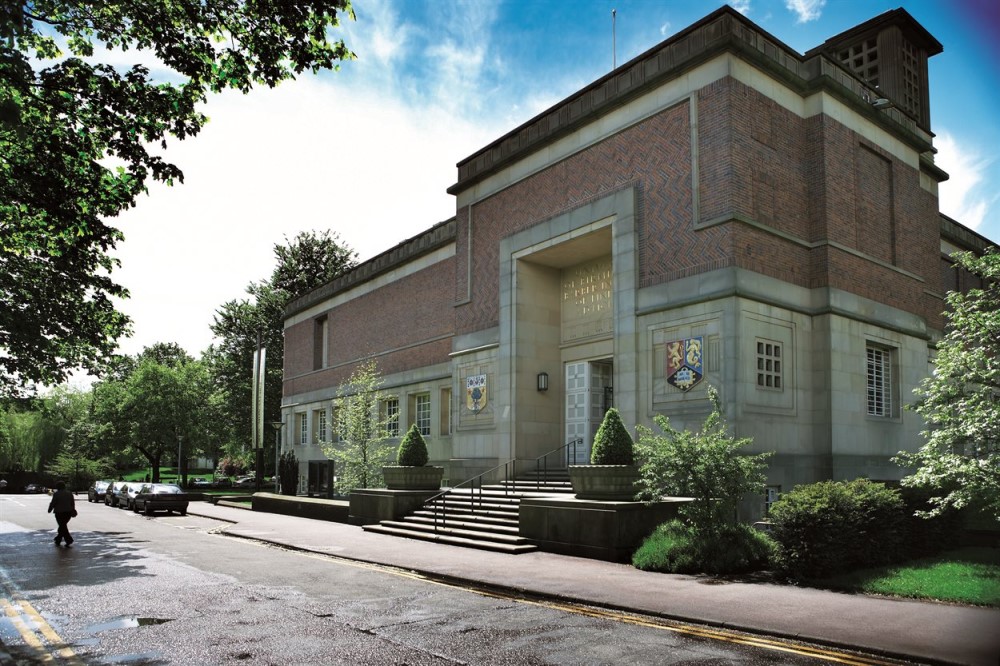 In Birmingham, United Kingdom, there exists a well-known institution called The Barber Institute of Fine Arts, which houses an assorted collection of European paintings and sculptures.
Having been established in 1932, The Barber Institute has transformed into a prominent cultural establishment in the city.
Visitors have the opportunity to admire exceptional pieces by Botticelli, Turner, and Van Gogh, in addition to the works of Rodin and Degas.
The institution also organizes temporary exhibitions to display various art forms.
Educational programs and events are provided to enhance visitors' understanding and appreciation of the artworks.
Regardless of whether you are an art enthusiast or a newcomer to the art world, The Barber Institute of Fine Arts has something to offer you.
The IKON Gallery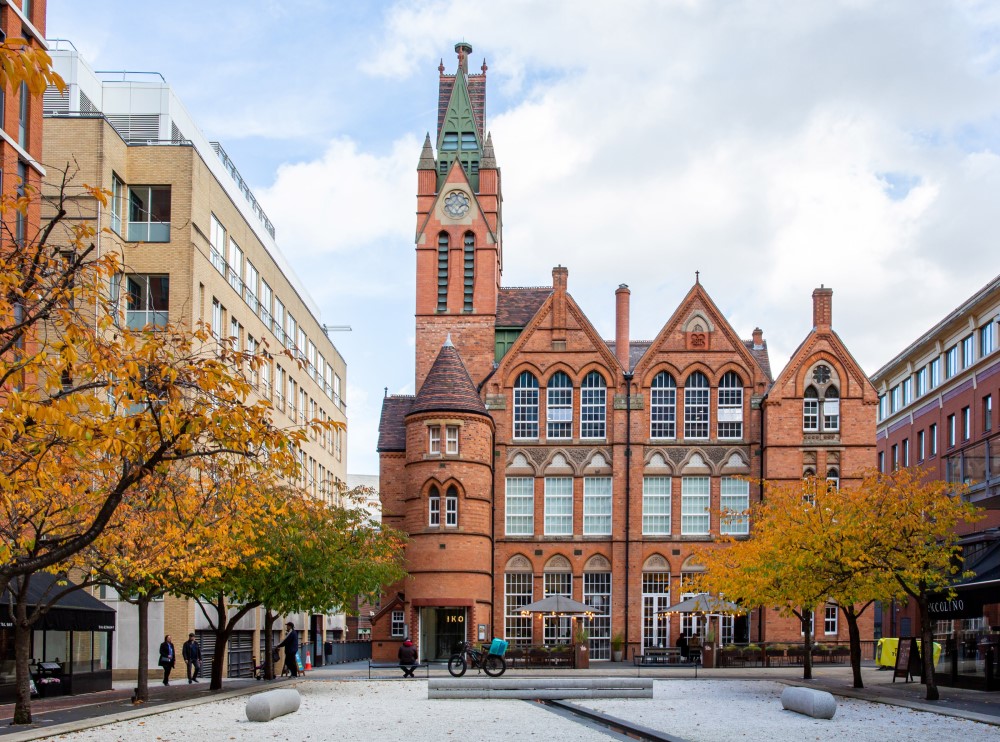 The IKON Gallery, which is located in Birmingham, is considered to be a prestigious place to visit for art enthusiasts. It displays contemporary art by emerging and well-known artists. The gallery promotes local art by showcasing pieces created by artists who are based in Birmingham.
Visitors have the opportunity to view paintings, sculptures, installations, and multimedia artworks. The gallery regularly hosts exhibitions with rotating displays, offering a fresh and dynamic experience. Each exhibition presents innovative and thought-provoking artworks that push the boundaries of contemporary art.
Art lovers can engage with the artworks through guided tours and interactive sessions, deepening their understanding and gaining insights into the creative process. The IKON Gallery also organises educational programs and workshops to foster art appreciation and creativity, nurturing artistic skills and inspiring individuals to explore their own talents.
For those interested in supporting the local art scene, the gallery provides opportunities to purchase artworks, contributing to the growth and sustainability of the art community in Birmingham. Whether you are a resident or a visitor to Birmingham, the IKON Gallery is an essential destination for art lovers. Immerse yourself in the vibrant world of contemporary art and discover the captivating works on display at this renowned gallery.
The Custard Factory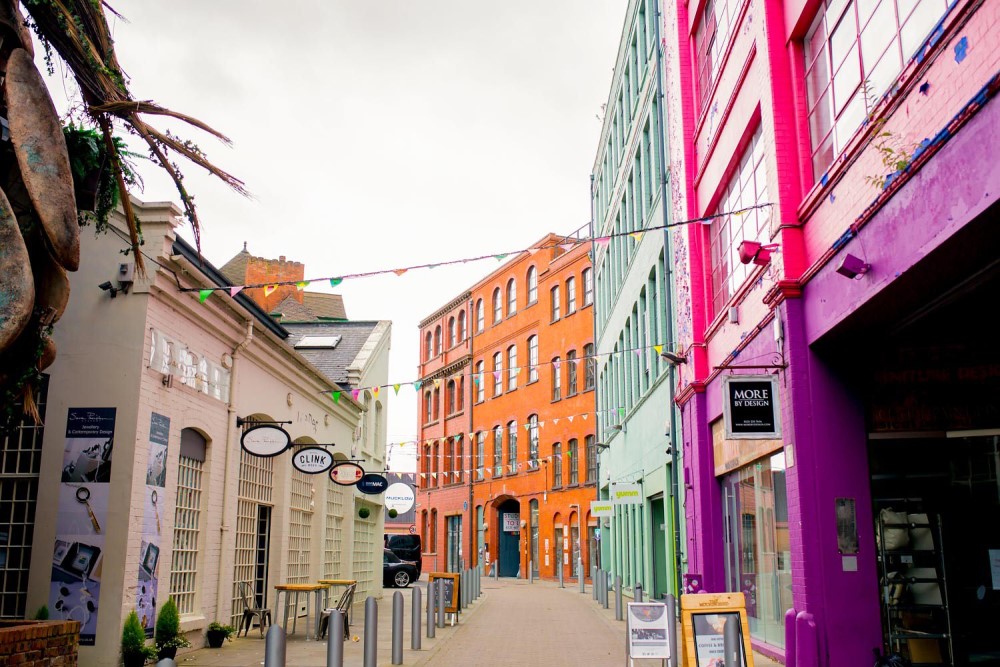 The Custard Factory is a creative destination situated in Birmingham, UK. It serves as a centre for artists, designers, and retailers, delivering a distinctive experience for enthusiasts of art.
Location: Birmingham, UK
Description: The Custard Factory is a renowned destination situated within former custard factory premises. It covers an area of 15 acres and accommodates art studios, galleries, performance spaces, and shops.
Art Studios: The Custard Factory hosts numerous art studios where local artists can work and showcase their creations. It provides a supportive environment for artists to nurture their talent and collaborate with others.
Galleries: The Custard Factory has several galleries that hold rotating exhibitions, exhibiting a diverse range of artwork. These galleries offer a platform for emerging and established artists to display their work.
Performance Spaces: The Custard Factory features performance spaces where visitors can enjoy live music, theatre performances, and cultural events. These spaces contribute to the lively atmosphere and provide a platform for artistic expression.
Independent Retailers: The Custard Factory houses a variety of independent retailers, including art supply stores, boutiques, and vintage shops. Visitors can explore unique and creative products while supporting local businesses.
The Custard Factory is a must-visit destination for art enthusiasts in Birmingham. It offers a dynamic and immersive experience, showcasing the creative scene of the city. Whether you are an artist or simply appreciate art, The Custard Factory provides a platform to explore, engage, and celebrate artistic expression. Don't miss the opportunity to immerse yourself in this vibrant artistic community at The Custard Factory.
The Library of Birmingham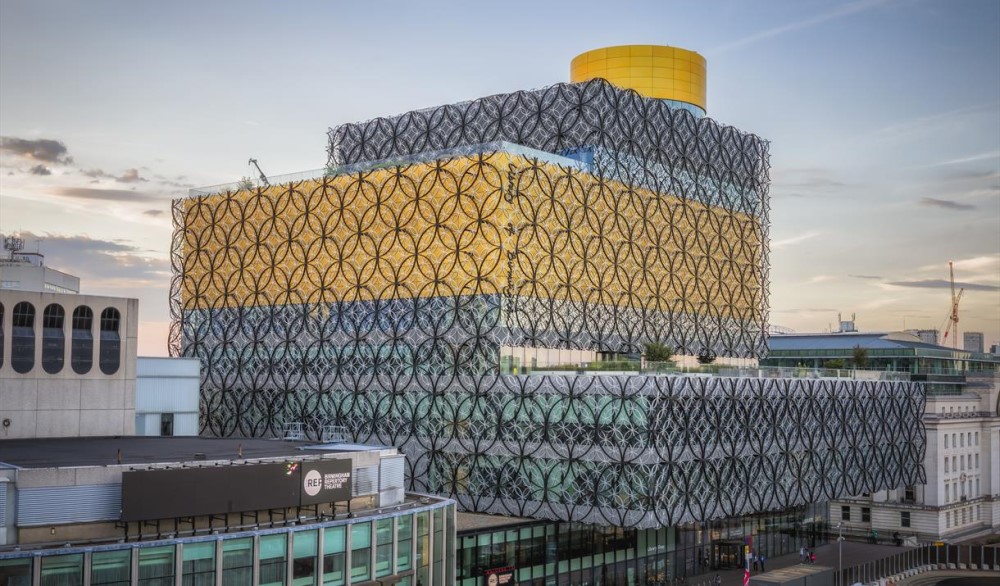 The Library of Birmingham is a cultural gem in the city, offering resources and opportunities for those who have a love for art. It boasts a strikingly modern design with a curved glass frontage and distinctive metalwork, adding to the city's skyline.
The library houses an extensive collection of books, manuscripts, and archives, making it a valuable source of knowledge for those who seek it. It also hosts art exhibitions, providing a platform for both local and national artists to display their work.
The library organizes workshops and events where artists, writers, and experts are invited to share their knowledge and skills with the community. It offers accessible spaces for studying, reading, and engaging with art.
Exploring Birmingham Attractions for Art Lovers: What Sets It Apart?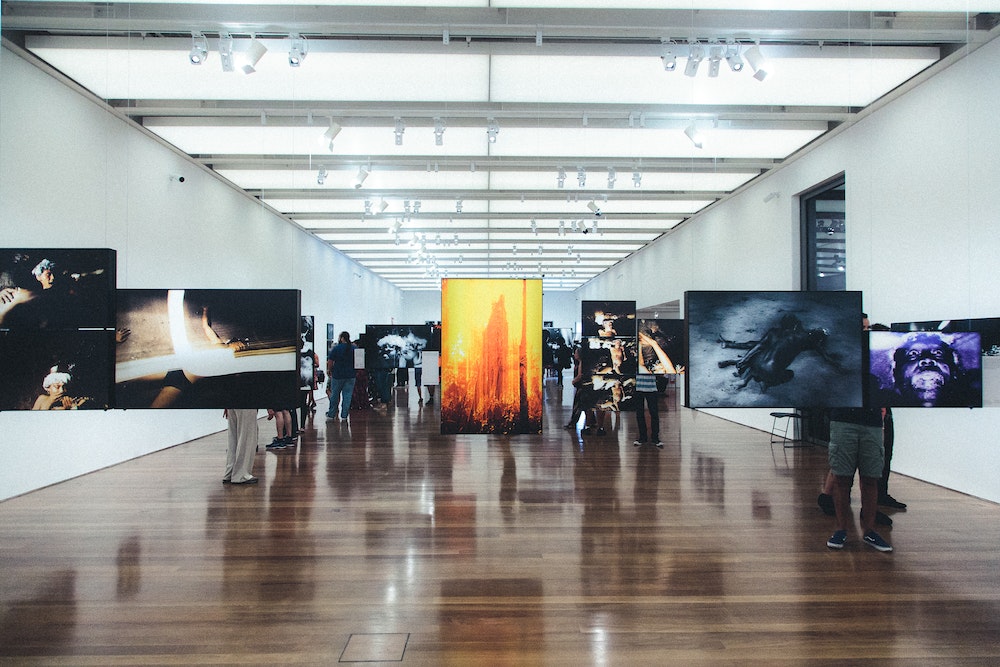 Birmingham is truly a haven for individuals who have an appreciation for art. It possesses an incredibly vibrant and dynamic art scene that effortlessly showcases a diverse range of artistic styles and expressions.
The city is a proud home to a thriving community of talented artists, impressive galleries, and world-class museums – all of which contribute to its unmatched artistic liveliness. The crown jewel is undoubtedly the Birmingham Museum and Art Gallery, which houses an extraordinary collection of over 40,000 artworks. Here, art enthusiasts can marvel at masterpieces created by renowned artists such as Van Gogh and Turner.
But Birmingham is not solely defined by its traditional art institutions. This incredible city also boasts a strong and captivating urban art culture. Take a stroll through its streets, and you will find walls and buildings adorned with vibrant murals and awe-inspiring graffiti. At the heart of this urban art culture lies the Custard Factory, an exceptional arts and media hub. Not only does it serve as a central point for graffiti artists, but it also regularly hosts remarkable exhibitions.
To further enrich the experience for art enthusiasts, Birmingham is known for its abundance of incredible art events and festivals. Among them, the annual Birmingham Art Fair takes center stage, showcasing contemporary artworks by both established and emerging artists. This extraordinary event offers a fantastic opportunity to discover new talents and broaden one's artistic horizons.
Birmingham is a city that wholeheartedly supports local artists and deeply values creativity. It nurtures the artistic community through its various artist studios and creative spaces. These exceptional venues not only provide affordable workspaces but also foster a true sense of community and collaboration among artists – something truly unique to Birmingham.