Embarking on the journey to plan a memorable Hen Do in London can be both an exhilarating and daunting task. The city, renowned for its eclectic mix of traditional and modern experiences, offers a plethora of options to make the bride-to-be's last hurrah truly unforgettable. From the classic, elegant afternoon teas in the heart of the city to the wild, pulsating nightlife in its famed districts, London holds the key to crafting an event that will be etched in everyone's memories.
In the sprawling metropolis of London, every corner turned unfolds a new possibility for adventure and merriment. Whether it's cruising along the River Thames, exploring the historic West End, or indulging in a luxurious spa day in one of its opulent wellness centres, the city caters to every whim and fancy of a spectacular Hen Do.
However, the myriad of options available can often cloud the path to organizing an event that aligns perfectly with the bride's desires and expectations. This article aims to demystify the process, offering a structured guide to planning a Hen Do that will not only honor the bride but also provide a joyous occasion for all attendees.
Navigating through the bustling streets, the iconic landmarks, and the hidden gems of the city, we'll delve into crafting an itinerary that balances fun, relaxation, and celebration. From selecting the ideal venues, curating activities, to managing logistics – every aspect will be touched upon to ensure your Hen Do in London is nothing short of spectacular.
Choose the Perfect Venue for the Hen Do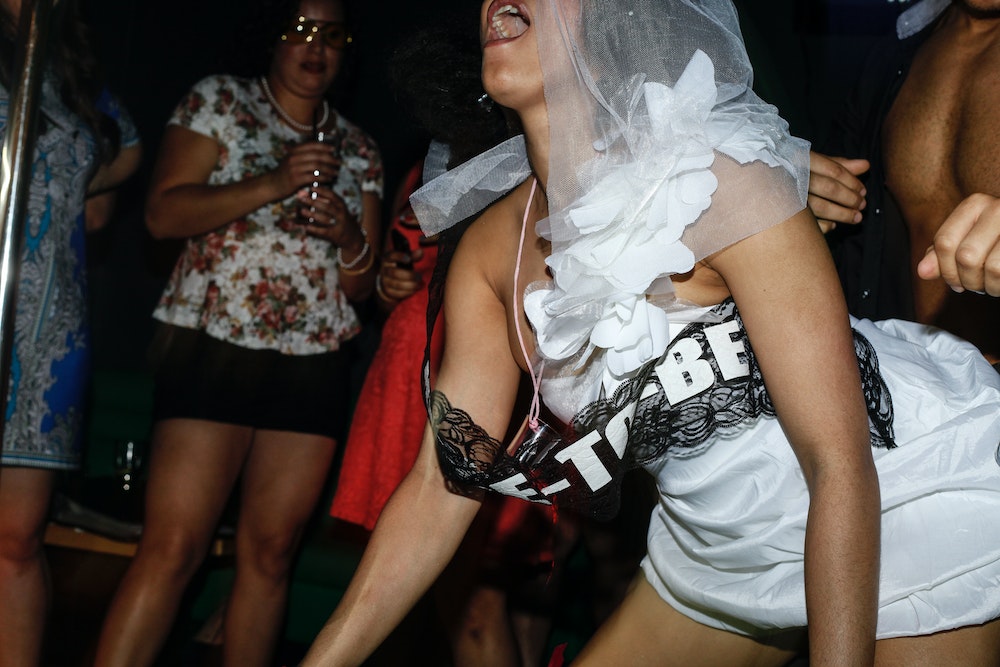 Planning a hen do in London requires careful consideration when choosing the perfect venue. Here are key factors to keep in mind:
1. Accessibility: It is important to choose a venue that is easily reachable for all attendees. Take into account the proximity to public transport and parking availability.
2. Capacity: Determine the number of guests and select a venue that can comfortably accommodate them. Make sure there is enough space for socializing and celebrating.
3. Amenities: Look for venues that offer the required amenities and facilities, such as a dance floor, DJ/live music, a private bar, or outdoor seating areas.
4. Theme and Atmosphere: Consider the desired theme or atmosphere for the hen do, whether it is a glamorous rooftop bar, trendy club, or cozy cocktail lounge. Choose a venue that aligns with the desired ambiance.
5. Budget: Establish a budget and find a venue that falls within that range. Take the time to explore options and find value for money without compromising on quality.
6. Food and Drinks: Check if the venue offers a menu or catering options that suit the group's preferences. Consider whether a sit-down meal, buffet, or just drinks and light bites would be ideal.
7. Reviews and Recommendations: It is advisable to look for reviews and recommendations from previous visitors to gauge the venue's reputation and service quality.
By considering these factors, you can choose the perfect venue for the hen do in London, ensuring a memorable and enjoyable celebration for the bride-to-be and her friends.
Plan Fun Activities and Games
Planning fun activities and games is essential for a memorable hen party in London. Ensure the bride-to-be and her friends are entertained with the following suggestions:
1. Treasure Hunt: Design a personalized hunt around London, with clues leading to famous landmarks or venues where the group can partake in enjoyable challenges. Explore the city while strengthening bonds within the group.
2. Cocktail Making Class: Reserve a class where the group can learn how to mix and shake their preferred beverages. Engage actively and relish delightful cocktails together.
3. Spa Day: Indulge the bride-to-be and her friends with a day of relaxation. Arrange massages, facials, and manicures for everyone to unwind and feel pampered.
4. Life Drawing Class: Arrange a class to infuse creativity into the hen party. Hire a professional model and provide sketchpads and pencils for the group to create their own artwork.
5. Photo Booth Fun: Hire a photo booth and arrange props for the group to enjoy. Forge lasting memories and have a great time capturing silly pictures together.
These activities will make the hen party in London brim with amusement and laughter. Plan a varied range of activities to cater to different interests within the group. Remember to consider the preferences of the bride-to-be to ensure a truly memorable experience.
What Are Popular Hen Do Venues in London?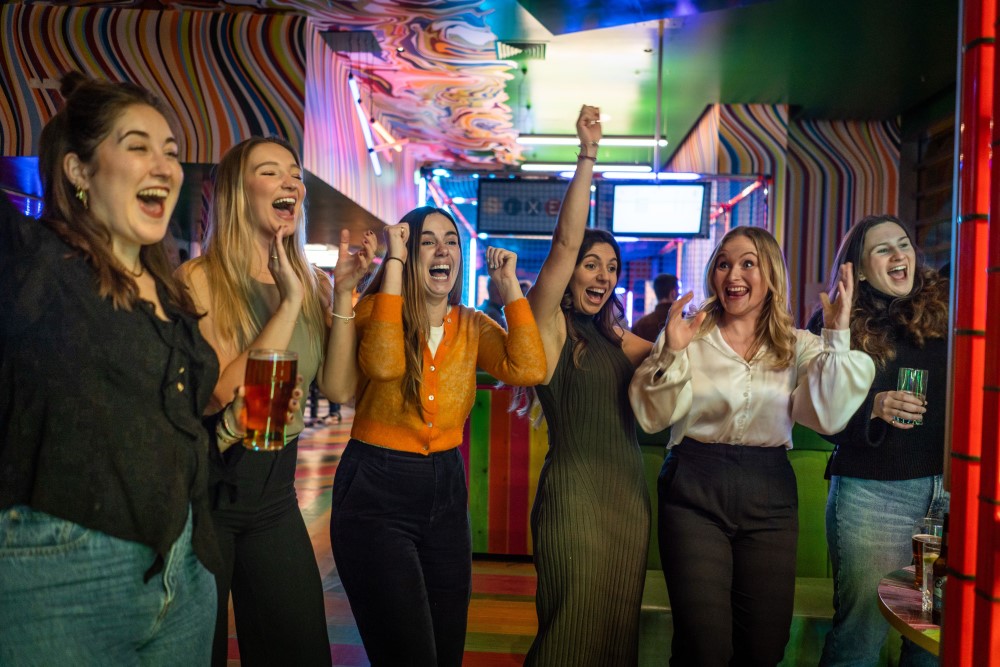 When planning a hen do in London, it is important to choose a suitable venue that will help create a memorable celebration. London offers a variety of popular venues that cater to different preferences and budgets.
Sixes Social Cricket: For a hen do that combines sport, fun, and socializing, consider booking a session at Sixes Social Cricket. With venues in Fitzrovia, Fulham, and Shepherd's Bush, Sixes allows you to immerse in the thrill of cricket in a social setting, ensuring a lively and energetic celebration. Whether you're a seasoned player or a complete novice, Sixes caters to all skill levels, promising an unforgettable experience for the bride-to-be and her squad.
The Shard: Located in the heart of London, The Shard provides breathtaking views of the city skyline. It boasts high-end restaurants and bars where you can enjoy exquisite cuisine and beverages while taking in the panoramic scenery.
Sketch: If you are looking for a unique and unconventional venue, Sketch is the perfect choice. This Instagram-worthy destination features whimsical decorations and offers a range of dining experiences, including afternoon tea in their renowned pink tea room.
The Rooftop at Trafalgar St. James: Experience a hen do with a view at The Rooftop. Situated near Trafalgar Square, this rooftop bar offers stunning views of the city and serves refreshing cocktails.
BOUNCE London: For a fun and active hen do, BOUNCE London is an excellent option. It is a ping pong-themed bar and restaurant where you can challenge your friends to a game while enjoying drinks and delicious food.
The Ivy Chelsea Garden: If you are looking for an elegant and sophisticated venue, The Ivy Chelsea Garden is a popular choice. With its beautiful garden and stylish interior, it provides a luxurious setting for a classy hen do.
London has many other fantastic venues that cater to different tastes and preferences. When choosing a venue, consider the atmosphere you want to create for the hen do and select one that aligns with the bride-to-be's personality and preferences.
London has long been a hub for entertainment and celebrations. From grand ballrooms to cozy pubs, the city has hosted countless memorable events. Today, this tradition continues with popular hen do venues that offer unique experiences for brides-to-be and their friends. Whether you prefer a glamorous rooftop bar or a charming hidden gem, London has the perfect venue to create lasting memories.
Organize a Surprise Element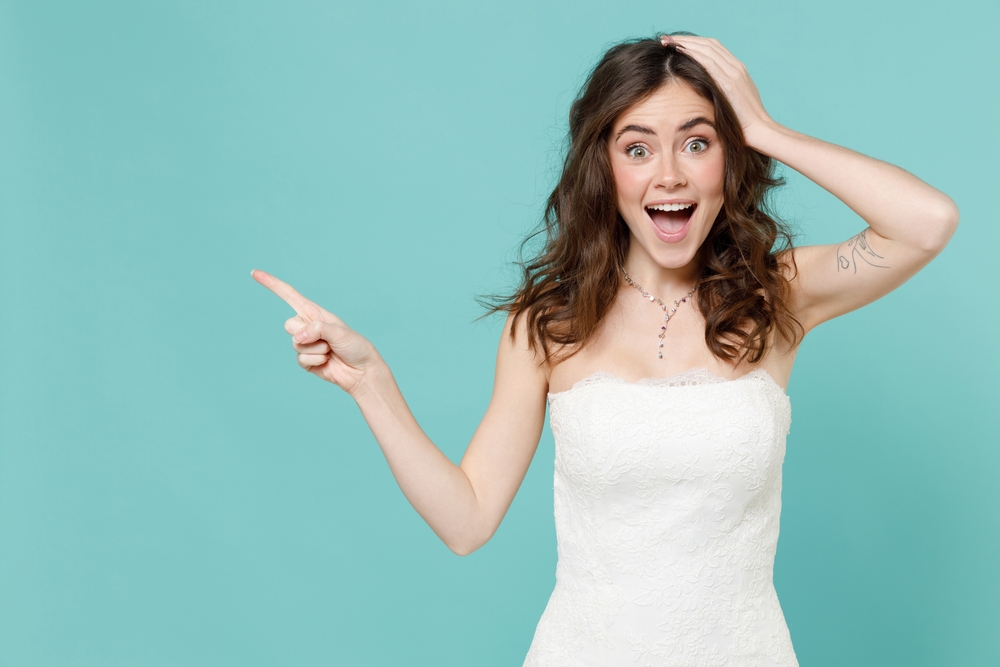 Organizing a surprise can add excitement to a hen party in London. Follow these steps for successfully organizing a surprise element:
1. Choose the surprise: Take into consideration the interests of the bride-to-be. It could be a performance, activity, or a special guest appearance.
2. Plan ahead: Make all the necessary arrangements in advance. This includes booking tickets, making reservations, and coordinating with external parties.
3. Maintain secrecy: Keep the surprise a secret from the bride-to-be. Communicate with the group and make sure everyone is on board with the plan.
4. Assign a point person: Select someone responsible for organizing the surprise element. This person should coordinate logistics and ensure everything runs smoothly.
5. Timing is crucial: Plan the surprise to happen at the perfect moment during the hen party. Take into account factors such as location, activities, and the schedule.
6. Personalize the surprise: Tailor the surprise to the bride-to-be's personality and preferences. Adding personal touches can make it more meaningful and unforgettable.
7. Reveal the surprise: When the moment arrives, unveil the surprise and capture the reaction through photos or videos to cherish the memories.
By following these steps, you can successfully organize a surprise element that will enhance the hen party experience in London.
Arrange Transportation for the Group
When planning a hen do in London, it is crucial to arrange transportation for the group in an efficient manner, ensuring that everyone can travel together and arrive safely at each destination. Follow these steps to successfully organize the transportation:
1. Begin by estimating the number of people attending the event and selecting the most suitable transportation option among a minibus, van, or coach.
2. Carry out thorough research on reputable transportation companies in London, considering factors such as prices, services offered, and customer reviews. This will help you make an informed decision.
3. Get in touch with the chosen company well in advance to check their availability and inquire about any additional services they may provide.
4. Negotiate the best prices with the company and secure a booking by providing them with the exact number of passengers and the desired pick-up/drop-off locations.
5. Prior to the event, coordinate with the transportation company by providing them with a detailed itinerary and specific timings. This will ensure that everything runs smoothly on the day.
6. Make sure to communicate the pick-up points and times to all the members of the group, ensuring that everyone is present and ready to go when the transportation arrives.
7. Remind the entire group to respect the vehicle, follow the rules set by the transportation company, and maintain appropriate noise levels throughout the journey.
Consider making the transportation experience even more memorable by arranging a fun and unique mode of transportation, such as a party bus or vintage car. This will enhance the overall experience for the bride-to-be and her friends.
By planning the transportation in advance and following these steps, you can ensure a stress-free and enjoyable day for everyone involved.
Create a Theme for the Hen Do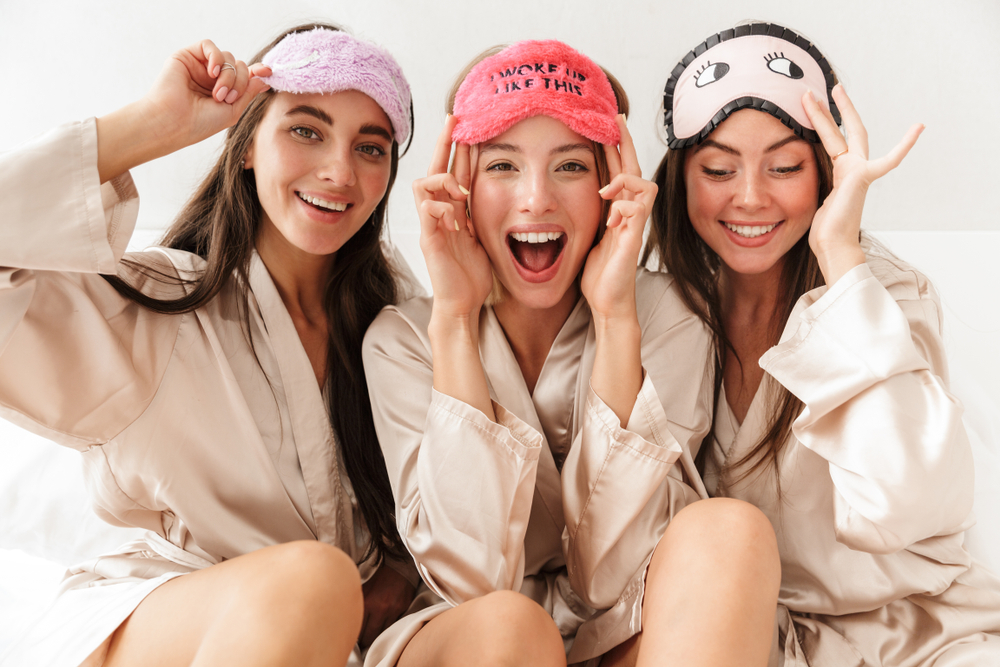 Creating a theme for the hen party can greatly enhance the event's memorability and enjoyment. Here's a step-by-step guide to assist you in creating a theme for the hen do:
1. Consult with the bride-to-be: Engage in a conversation with the bride-to-be to understand her interests, hobbies, and preferences. This will help you in selecting a theme that she will absolutely love.
2. Generate theme ideas through a collaborative thought session: Gather the bridesmaids and friends involved in planning the hen party and brainstorm various theme ideas. Take into consideration the bride-to-be's personality, favorite movies, books, or a specific era to inspire your theme selection.
3. Choose a theme: Narrow down the options for themes based on the bride-to-be's preferences. Opt for a unique and enjoyable theme that reflects her style.
4. Determine the dress code: Decide on a dress code that complements the chosen theme. This can range from sophisticated evening attire to retro costumes or matching outfits.
5. Decorations and props: Use your creativity in decorating and utilizing props that align with the theme. This may include balloons, banners, table decorations, and photo booth props.
6. Organize activities and games: Plan activities and games that suit the theme. For example, if the theme is a beach party, arrange beach volleyball, water balloon fights, or a limbo competition.
7. Food and beverages: Incorporate the theme into the food and drink selections. Create custom cocktails, themed snacks, or a themed cake.
8. Music and playlist: Compile a playlist that complements the theme and sets the atmosphere for the hen party. Consider including songs that hold significance to the bride-to-be or resonate with the chosen theme.
9. Invitations and stationery: Design invitations and other stationery items that reflect the selected theme. This gives the guests a preview of what to expect and builds excitement.
10. Share the theme details: Communicate the chosen theme and any specific instructions to all the guests attending the hen party. This allows them to plan and prepare accordingly.
Plan Delicious Food and Drinks
Planning delicious food and drinks is crucial when organizing a memorable hen do in London. Here are some ideas to ensure your group enjoys delightful treats during the event:
1. Carry out research on popular restaurants and cafes in the area that offer group dining options or private rooms. This will enable your party to enjoy a meal together in a more intimate setting.
2. Take into account the dietary preferences and restrictions of your group when selecting food options. Choose restaurants that offer a variety of dishes suitable for different dietary needs, such as vegetarian, vegan, or gluten-free options.
3. Arrange a themed food tour to experience the diverse culinary scene in London. This can include visits to food markets, street food stalls, and renowned food establishments known for their delicious dishes.
4. Arrange a cocktail-making class or hire a professional mixologist to create personalized cocktails for your group. This interactive experience adds an extra element of fun and ensures that everyone has a fantastic time.
5. Consider hiring a private chef to prepare a tailored meal for your group at your accommodation. This allows you to enjoy a personalized dining experience without the hassle of dining out.
Always remember, the key to planning delicious food and drinks for your hen do is to take into consideration the preferences of your group and choose options that enhance the overall experience. Whether you prefer a formal dining experience, want to explore the vibrant food scene, or indulge in unique culinary activities, ensuring that everyone has a great time is the ultimate goal.
Book Accommodation for the Group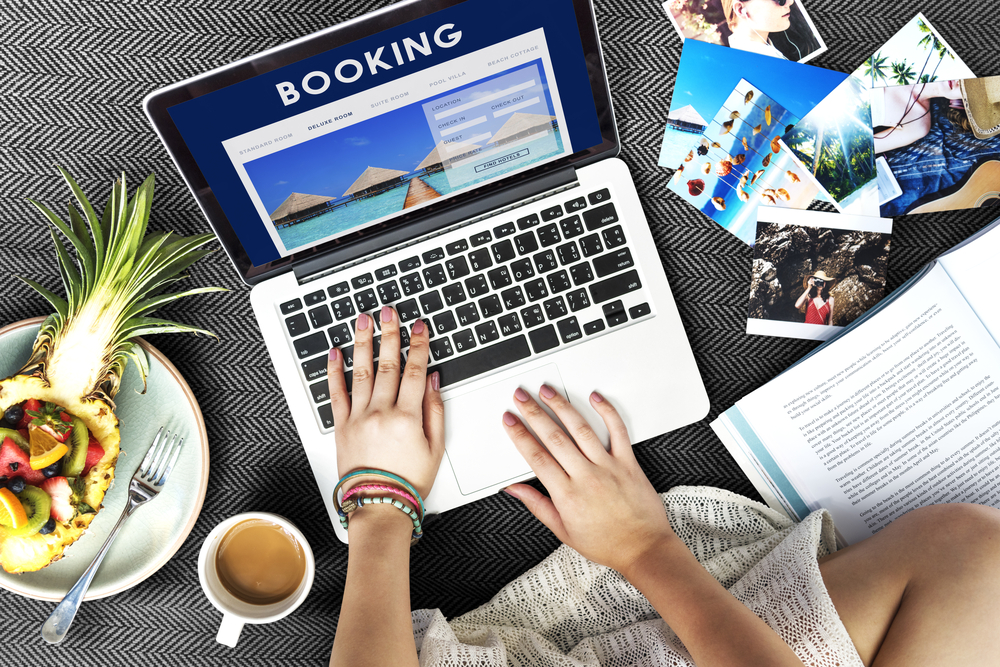 When planning a hen do in London, it is necessary to book accommodation for the group. Please adhere to these steps for a comfortable and convenient stay:
1. Conduct research on various accommodation options available in London, such as hotels, hostels, serviced apartments, or holiday rentals that can accommodate groups.
2. Determine the size of your group and select the appropriate accommodation accordingly. Ensure that the chosen accommodation has enough rooms or beds for everyone.
3. Consider the location of the accommodation. Choose a location that is convenient and easily accessible to your planned activities and attractions.
4. Establish a budget and search for accommodation options within that budget. Compare prices and facilities to find the best value.
5. Check the amenities offered by the accommodation. Look for facilities such as a kitchen, living area, Wi-Fi, parking, or access to a swimming pool or spa based on your group's preferences.
6. Read reviews from previous guests to comprehend the quality and service provided by the accommodation. Take into consideration both positive and negative reviews to make an informed decision.
7. Book your chosen accommodation as soon as possible to secure your desired dates. Follow the booking instructions provided by the accommodation provider.
8. Double-check the reservation details for accuracy after booking. Keep a copy of the confirmation for reference.
9. Make the necessary payment as per the accommodation provider's instructions and retain a record of the payment.
By following these steps, you can book accommodation for the group suitable for your hen do in London and ensure a comfortable and enjoyable stay for the entire group.
Create a Schedule or Itinerary
Creating a schedule or itinerary is essential when planning a memorable hen party in London. It is crucial for coordination and awareness of activities. Here is a step-by-step guide on how to create a schedule or itinerary for a hen party:
1. Begin by determining the duration of the hen party, whether it will be a single day or multiple days.
2. Identify the key activities and events that you want to include in the schedule, such as spa treatments, cocktail making, afternoon tea, a night out, or escape rooms.
3. Take into consideration logistics, including travel time and transportation, to ensure smooth coordination.
4. Assign specific times for each activity, allowing enough time for everyone to enjoy without feeling rushed.
5. Inform the attendees of the schedule in advance so that they can make any necessary preparations.
Pro-tip: It is essential to incorporate flexibility in the schedule for unexpected delays or changes. Also, remember to allocate free time for relaxation or spontaneous activities.
By following these steps, you can create a well-planned schedule or itinerary that will make your hen party in London truly memorable!
Assign Duties and Responsibilities to the Bridal Party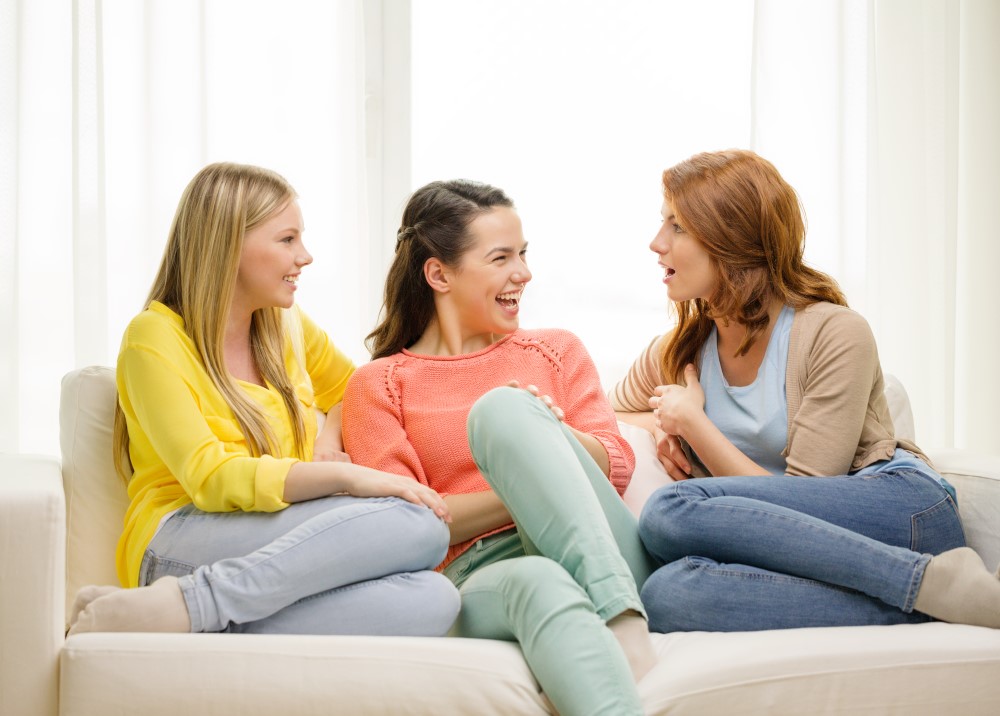 When planning a hen party in London, it is imperative to assign duties and responsibilities to the bridesmaids for efficient coordination and a successful event. It is essential to assign the following tasks:
1. Organising Accommodation: Appoint someone to research and book suitable accommodation for the group, taking into consideration factors such as location, amenities, and budget.
2. Creating an Itinerary: Allocate someone to create a detailed schedule for the hen party, including activities, reservations, and timings. This ensures that everyone is well-informed and knows what to expect.
3. Managing Finances: Delegate a responsible individual to handle financial matters such as collecting money from attendees, making payments, and keeping track of expenses.
4. Coordinating Transportation: Choose someone to arrange transportation arrangements, whether it involves arranging taxis or coordinating public transport for the group.
5. Decorations and Theme: Assign a creative person to take care of the decorations and theme of the hen party. They can source decorations, props, and coordinate outfits if desired.
6. Food and Beverage: Entrust someone to handle catering and drink options. They can research and book suitable restaurants, cafes, or arrange for a private chef if desired.
7. Entertainment and Games: Designate someone to research and organize entertainment options and games suitable for the hen party. This could involve hiring performers, planning activities, or arranging for a fun workshop.
8. Photography and Memories: Assign a photographer or someone responsible for capturing memorable moments throughout the event. It is crucial to document the special moments for the bride-to-be.
By assigning roles and responsibilities to the bridesmaids, you can ensure that every aspect of the hen party is well taken care of, allowing the bride-to-be and her friends to enjoy a stress-free and memorable celebration in London.
Capture Memorable Moments with Photos and Videos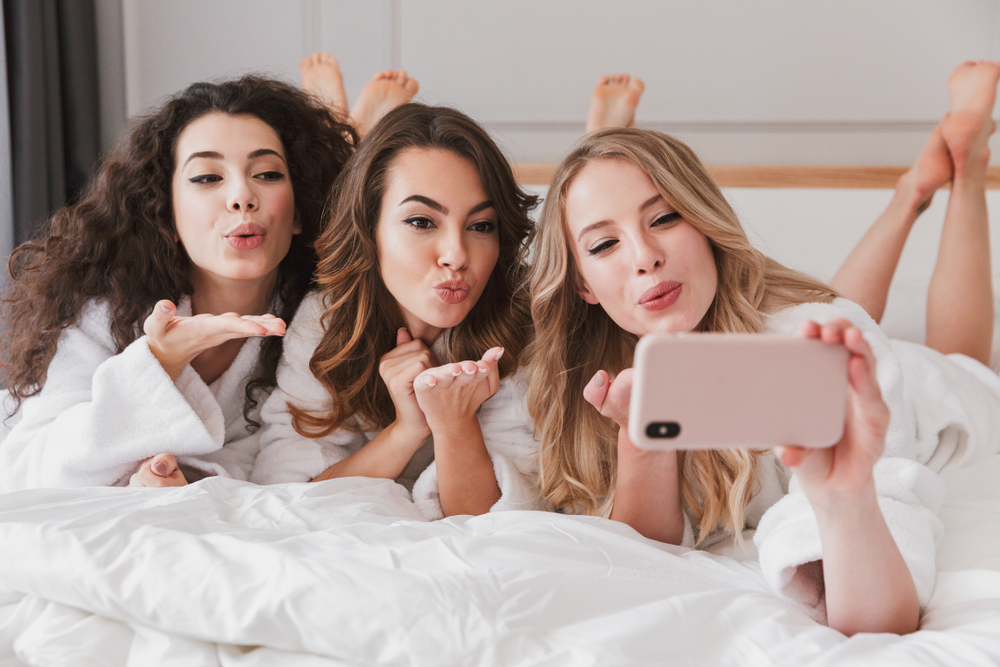 Capturing memorable moments with photos and videos preserves memories of your hen do. Here are some tips to ensure you capture the best moments:
1. Choose a designated photographer: Assign someone reliable to capture special moments throughout the day or night. This ensures no crucial moments are missed.
2. Use high-quality equipment: Have a good camera or smartphone with a high-resolution lens to capture the best photos and videos. This guarantees clear and sharp images.
3. Plan photo opportunities: Schedule specific moments for group photos and individual shots. This could include iconic London landmarks or memorable spots significant to the bride-to-be.
4. Capture candid shots: Don't forget to capture spontaneous and candid moments, as they often result in the most memorable and authentic images.
5. Record videos: In addition to photos, consider recording videos to capture the atmosphere and emotions of the day. This could include speeches, dances, or funny moments during the hen do activities.
6. Encourage guest participation: Involve everyone by providing props and accessories for fun and creative photographs. This enhances the overall experience and results in more lively and memorable photos.
Remember, capturing moments with photos and videos is about preserving the memories and emotions of the hen do. By following these tips, you'll create a collection of images and videos that truly reflect the joy and excitement of the occasion.
What Are Some Unique Hen Do Ideas in London?
When planning a hen party in London, it is essential to come up with unique and exciting ideas. What Are Some Unique Hen Do Ideas in London? Here are some suggestions:
1. Organise a cocktail-making workshop where the bride-to-be and the bridal party can learn how to mix their favourite drinks. It is a fun activity that guarantees a good time.
2. Challenge the group's problem-solving skills by booking an escape room activity. Work together to solve puzzles and escape within a set time limit. It is an excellent way to bond and create lasting memories.
3. Instead of a traditional afternoon tea, opt for a themed experience. There are numerous venues in London that offer unique and immersive afternoon tea experiences such as Alice in Wonderland or Harry Potter.
4. Get the hen party started with a dance class. Choose a style that the bride-to-be loves, whether it's salsa, burlesque, or Bollywood. It is a fun and energetic activity for everyone.
5. Take the group to a comedy club for an evening of laughter and entertainment. London has a vibrant comedy scene that will undoubtedly help everyone relax and enjoy each other's company.
6. Explore London's iconic landmarks by taking a boat cruise on the River Thames. Choose a cruise that includes food and drinks for a complete experience.
Remember to tailor the activities to the preferences of the bride-to-be and the bridal party. Consider their interests and hobbies to create a unique and enjoyable experience for everyone.