Birmingham, located in the heart of the United Kingdom, is a city pulsating with life and energy. Its rich history and diverse cultural tapestry are evident in every corner. Family-friendly activities are seamlessly woven into the city's fabric, particularly showcased in its vast collection of museums. Whether you're traveling with young children or teenagers, Birmingham ensures there's something engaging for every age group.
For those who have a keen interest in history, Birmingham provides a deep dive into the past, from ancient civilizations to more recent events that have shaped the modern world. Art aficionados will be delighted with the city's galleries, which house both classical masterpieces and contemporary works from emerging artists.
Science enthusiasts aren't left out either; Birmingham boasts state-of-the-art science museums that offer interactive exhibits and hands-on experiences. No matter what your passion or interest is, Birmingham ensures that every visitor leaves with a newfound appreciation for the arts, history, and sciences.
Our Top 5 Museums in Birmingham for A Cultural Day Out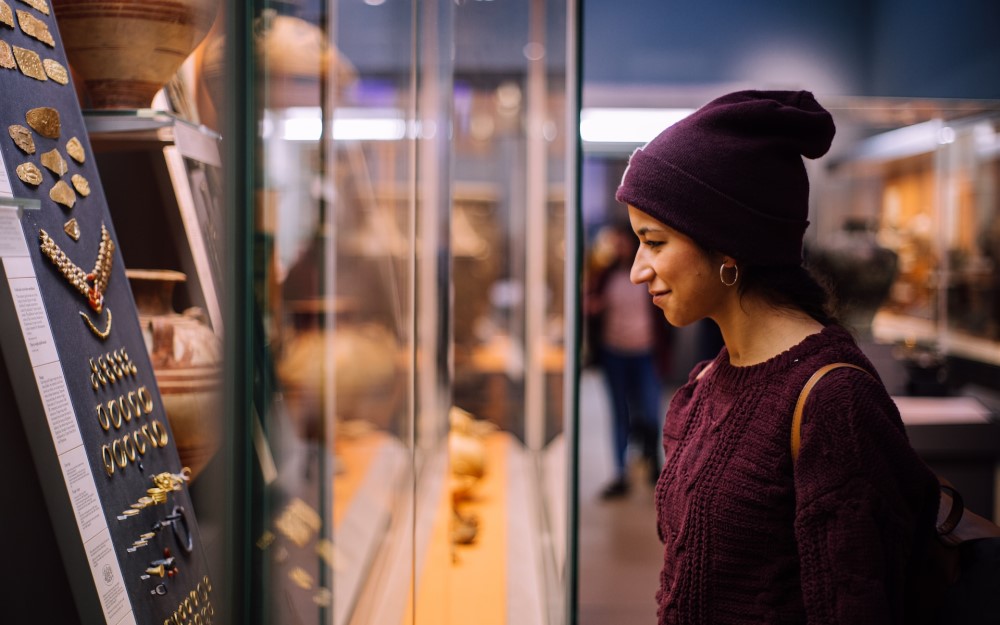 1. Birmingham Museum and Art Gallery: This iconic institution houses an extensive collection of art and artifacts, showcasing the region's rich history and cultural heritage. Learn about Birmingham's industrial past and explore renowned art pieces from around the world.
2. Thinktank Science Museum: Immerse yourself in a world of science, technology, and innovation at Thinktank. With interactive exhibits, hands-on activities, and captivating displays, this museum offers a fun and educational experience for all ages.
3. Cadbury World: Indulge your sweet tooth and embark on a chocolatey adventure at Cadbury World. Discover the history of Cadbury chocolate, learn about the chocolate-making process, and enjoy delicious samples along the way.
4. Barber Institute of Fine Arts: For art connoisseurs, the Barber Institute of Fine Arts is a must-visit. Housing a remarkable collection of European art, including works by renowned artists such as Monet, Van Gogh, and Picasso, this museum offers a feast for the eyes.
5. Aston Hall: Step back in time and explore the grandeur of Aston Hall, a stunning Jacobean mansion. Wander through beautifully preserved rooms, lush gardens, and learn about the history and stories behind this architectural gem.
Visiting museums in Birmingham provides a unique opportunity to delve into the city's history, art, and cultural offerings. From the historical significance of the Birmingham Museum and Art Gallery to the hands-on experiences at Thinktank Science Museum, each museum offers a distinct and enriching experience. So, embark on a cultural day out and uncover the treasures that Birmingham's museums have to offer.
Birmingham Museum and Art Gallery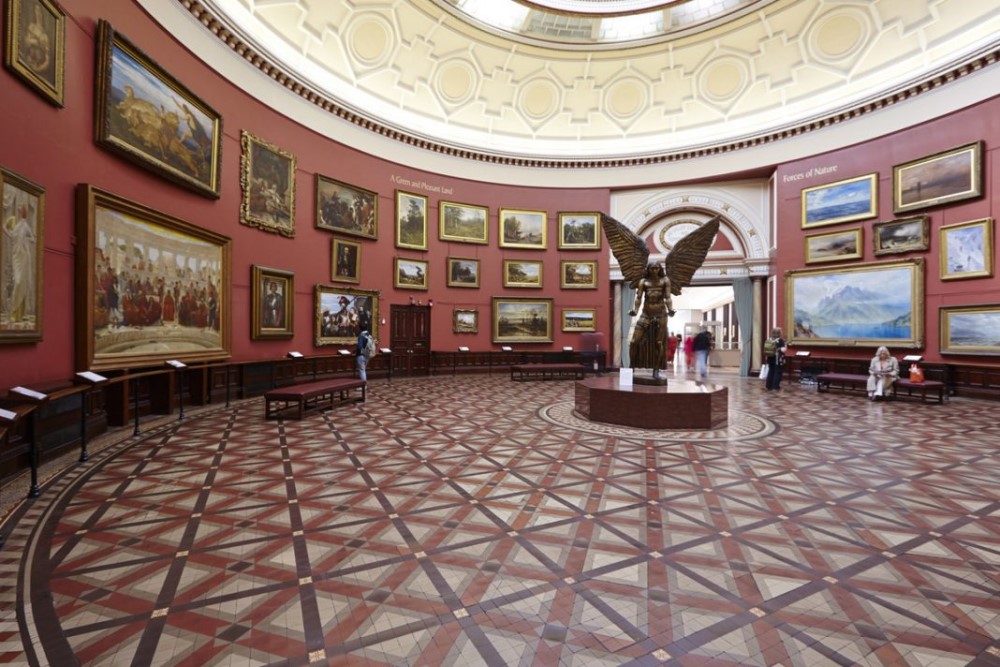 The Birmingham Museum and Art Gallery is a destination that must be visited by art and history enthusiasts in Birmingham. Here are some important points about the museum:
1. The museum has a vast collection of art and artefacts, which showcases the cultural heritage of Birmingham and beyond.
2. Visitors can explore galleries that are dedicated to different periods and art movements, such as Renaissance, Baroque, and Modern Art.
3. The museum provides an opportunity to fully immerse oneself in Birmingham's vibrant art scene, with contemporary exhibitions and classical masterpieces.
4. With more than 40,000 objects on display, the museum offers a comprehensive overview of Birmingham's history, covering its industrial past to its cultural present.
5. The museum is dedicated to promoting cultural understanding and education, and regularly hosts workshops, talks, and events for visitors of all ages.
6. The museum features a carefully curated gift shop and café, where visitors can take a break and reflect on the art and history they have experienced.
Visiting the Birmingham Museum and Art Gallery is a rewarding experience for those who seek a deeper understanding of Birmingham's cultural heritage. Do not miss the opportunity to explore this treasure trove of art and history.
Thinktank Science Museum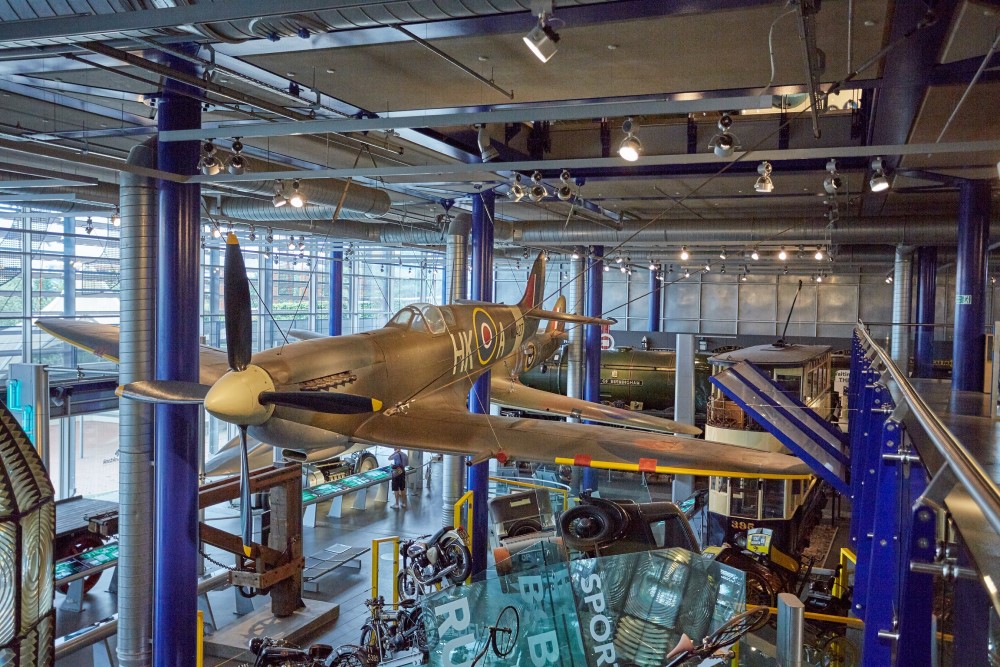 The Thinktank Science Museum is an interactive and educational experience. Visitors can explore science and technology through engaging exhibits and hands-on activities. This museum is a must-visit for anyone interested in the world of science.
At the Thinktank Science Museum, visitors can discover exhibits on biology, the environment, engineering, and robotics. They can participate in experiments and demonstrations that bring scientific concepts to life.
One highlight of the Thinktank Science Museum is its state-of-the-art planetarium. Here, visitors can learn about astronomy and space exploration through captivating films.
The museum also houses fascinating artifacts and specimens, including dinosaur fossils, ancient tools, and technological inventions. These exhibits provide insights into the history of science and its impact on society.
Whether you're a science enthusiast or simply curious, the Thinktank Science Museum offers a fun and educational experience for all ages, sparking curiosity and inspiring a love for learning. Don't miss the opportunity to explore this remarkable museum and expand your knowledge of science.
Cadbury World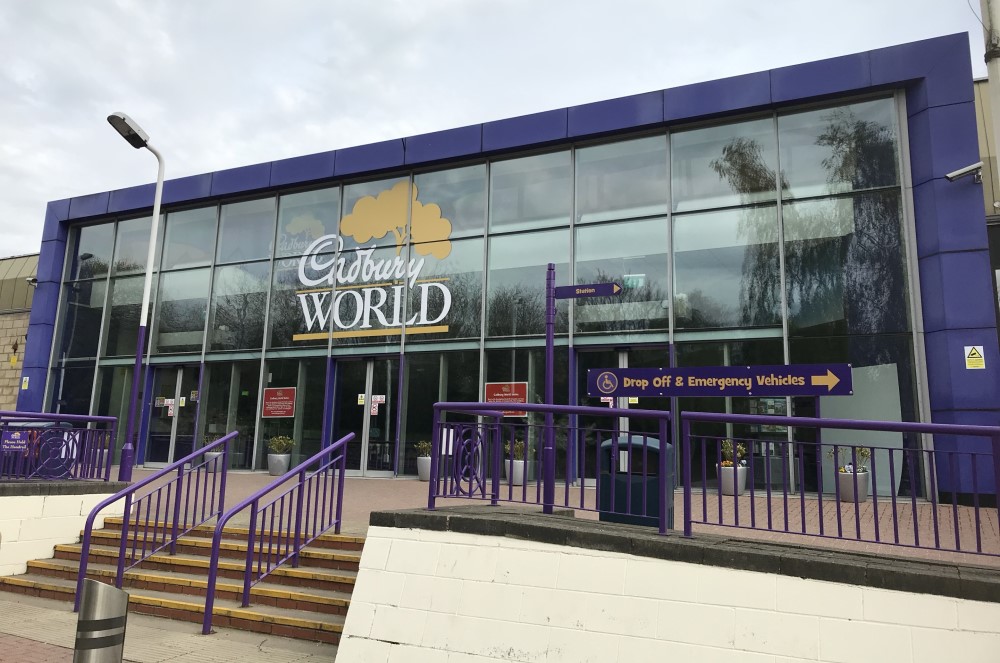 Cadbury World, situated in Birmingham, United Kingdom, is a frequently visited tourist destination that offers insight into the history and production of the cherished Cadbury chocolate brand. For a cultural day out in Birmingham, make sure to visit The Top 5 Museums in Birmingham.
Visitors are given the opportunity to participate in interactive displays that demonstrate the chocolate-making process, gain knowledge about the origin of cocoa, witness the transformation from bean to bar, and even create their own chocolate delicacies.
The factory tour enables visitors to observe the process of chocolate production in action, observe the manufacturing machinery, comprehend the measures taken for quality control, and appreciate the expertise involved in Cadbury's creations.
Additionally, Cadbury World presents the chance to explore the historically significant Bournville Village, the birthplace of the Cadbury legacy.
Visitors can leisurely stroll through the village, learn about the philanthropic beginnings of the Cadbury family, and uncover their commitment to community development.
A trip to Cadbury World would not be comprehensive without indulging in the delightful array of chocolate offerings.
The attraction includes cafes and shops where visitors can sample a diverse range of Cadbury chocolates, including exclusive flavors and limited editions.
With family-friendly activities, interactive games, chocolate-themed rides, educational workshops, and live demonstrations, Cadbury World caters to visitors of all ages.
It provides an immersive experience for both children and adults to immerse themselves in the world of Cadbury chocolate.
Barber Institute of Fine Arts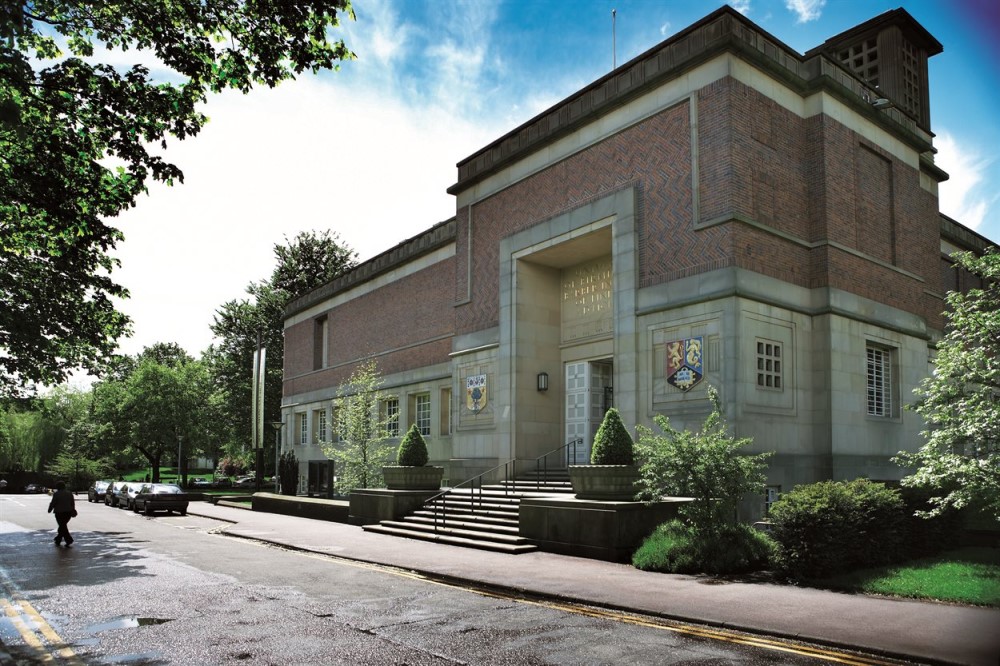 The Barber Institute of Fine Arts is a prestigious establishment that studies and exhibits fine art. Situated in Birmingham, it offers visitors a wonderful cultural experience. Here are some key highlights of the Barber Institute:
Art collection: The Barber Institute possesses an impressive collection of more than 5000 artworks, spanning from Renaissance masterpieces to contemporary and modern art. Visitors can explore works by renowned artists such as Monet, Van Gogh, and Picasso.
World-class exhibitions: The institute frequently hosts temporary exhibitions, showcasing a range of themes and artists from around the world. These exhibitions provide a unique opportunity to engage with captivating and thought-provoking artworks.
Education programmes: The Barber Institute provides programmes for visitors of all ages. These include guided tours, workshops, lectures, and artist talks, offering various ways to deepen one's understanding and appreciation of art.
Exquisite architecture: The building itself is a masterpiece of Art Deco style, designed by the esteemed architect Robert Atkinson. The beautiful surroundings and peaceful gardens make it an ideal place to immerse oneself in art and culture.
Accessibility: The Barber Institute ensures an inclusive experience for all visitors by offering accessible facilities, such as ramps, lifts, and guided tours for individuals with disabilities.
Fact: The Barber Institute of Fine Arts was established in 1932 by Lady Martha Constance Hattie Barber, who generously donated her collection and funds to create the institute. Since then, it has become a prominent cultural institution in Birmingham, attracting art enthusiasts from all corners of the globe.
Aston Hall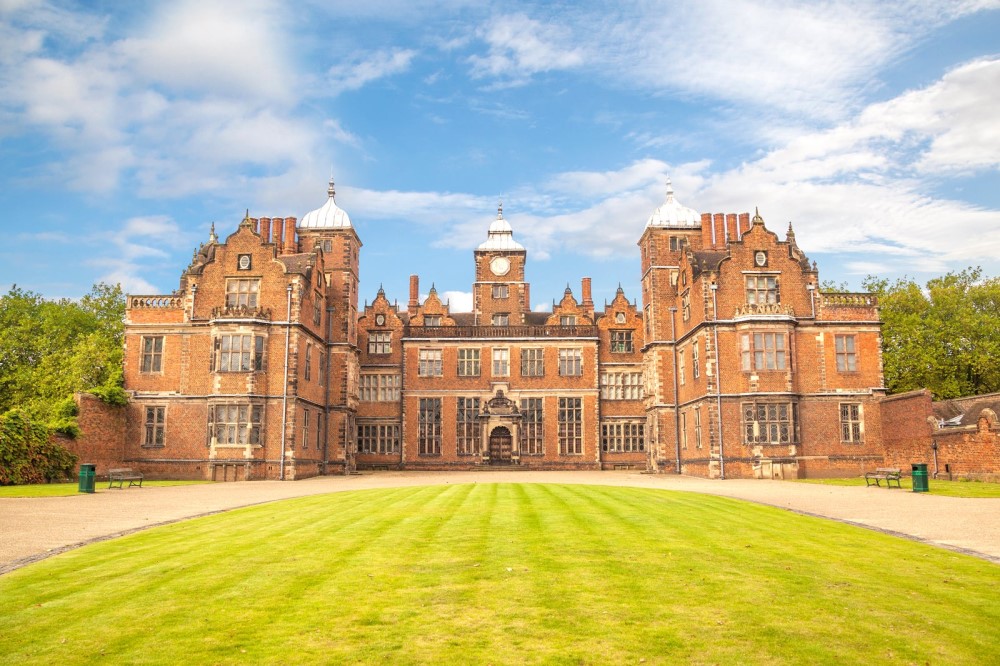 Aston Hall is a historical mansion in Birmingham. It was built in the early 17th century and is famous for its beautiful architecture and historical significance.
Visitors have the opportunity to explore the various rooms and gain knowledge about the people who lived there. The hall houses a collection of artwork, furniture, and historical artifacts that provide insights into the social and cultural life of that time.
Aston Hall is also surrounded by gardens and parkland. Visitors can leisurely walk through the well-maintained grounds and enjoy the peaceful atmosphere.
Whether you are interested in history, art, or want to learn about Birmingham's cultural heritage, Aston Hall is definitely worth a visit. Immerse yourself in its history, admire the artwork, and appreciate the grandeur of this magnificent mansion.
Why Visit Museums in Birmingham?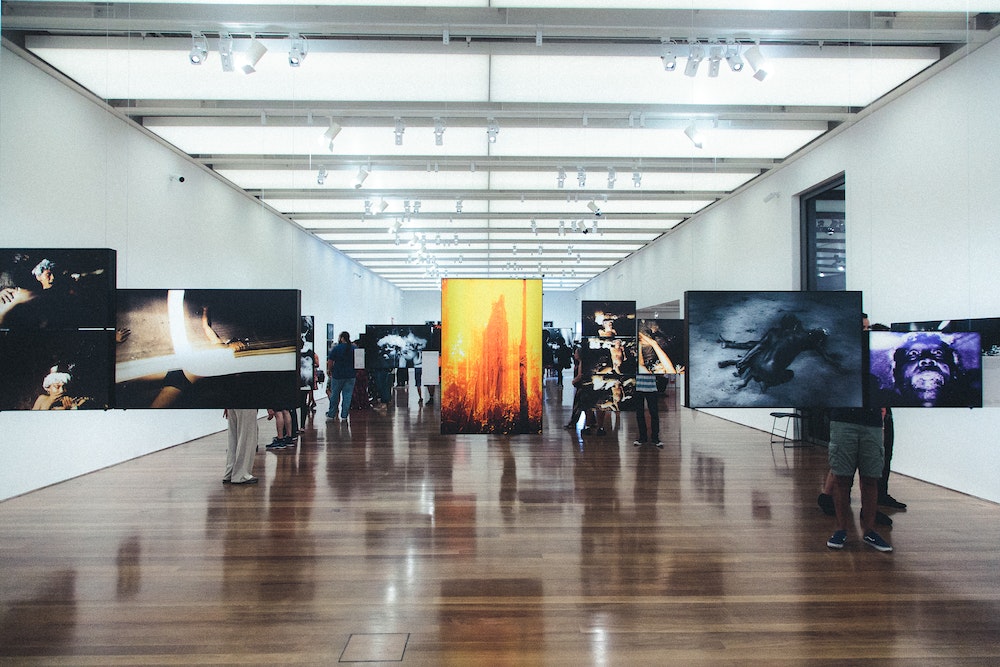 Birmingham is a city replete with history and culture, which makes it an ideal destination for museum enthusiasts. So why visit museums in Birmingham? Let's explore the reasons:
1. Investigate the lively history of the city: Birmingham boasts a captivating history, from its industrial revolution to its involvement in the civil rights movement. Museums such as the Birmingham Museum and Art Gallery and the Birmingham Back to Backs provide insights into the city's past, enabling visitors to fully immerse themselves in its abundant heritage.
2. Gain knowledge about diverse art and culture: Museums in Birmingham exhibit a wide array of art and cultural artifacts. The Barber Institute of Fine Arts houses an impressive assortment of European and British art spanning centuries. The Ikon Gallery showcases contemporary art, serving as a platform for emerging artists.
3. Acquire understanding about industry and innovation: Birmingham is renowned for its industrial legacy, and museums like the Thinktank Birmingham Science Museum and the Coffin Works offer a unique perspective on the city's technological advancements and manufacturing history. Visitors can learn about the innovations that have shaped the city and even engage in interactive exhibits.
4. Engage with local communities: Museums in Birmingham collaborate with local communities to create exhibitions and programs that reflect the diverse voices and experiences of the city's residents. This enables visitors to develop a deeper understanding of the local culture and connect with the community.
5. Enhance educational experiences: Museums provide valuable educational opportunities for visitors of all ages. Whether you are a student seeking to complement your studies or a curious individual looking to broaden your knowledge, Birmingham's museums offer workshops, guided tours, and hands-on activities.
By visiting museums in Birmingham, you can delve into the history, art, culture, industry, and community of the city, enriching your understanding of this vibrant and diverse city. So, why not take the chance to explore its extraordinary museums and discover the wonders they hold?
Frequently Asked Questions
What can I expect at the Birmingham Museum and Art Gallery?
At the Birmingham Museum and Art Gallery, you can expect to see an extensive collection of art and artifacts, including works by the Pre-Raphaelite Brotherhood, such as those by Edward Burne-Jones. The museum also hosts high-quality exhibitions that showcase various artistic styles and periods.
What unique experience does the Museum of the Jewellery Quarter offer?
The Museum of the Jewellery Quarter offers a unique glimpse into the city's history of jewellery manufacturing. You can explore a preserved jewellery workshop from the 19th century and even witness live demonstrations of traditional jewellery-making techniques.
Is Thinktank suitable for a family day out?
Yes, Thinktank is perfect for a family day out. It is a child-friendly science museum with over 200 hands-on displays, a 4K planetarium, and historical collections. It offers interactive experiences that engage and educate visitors of all ages.
What can I learn at The Pen Museum in Birmingham?
The Pen Museum in Birmingham offers a fascinating insight into the city's history as a major manufacturer of pens. You can learn about the global pen trade of the 19th century and explore exhibits on calligraphy and writing.
What is the significance of The Coffin Works museum?
The Coffin Works museum is dedicated to the trade of coffin making, providing insights into the historical processes and industry in Birmingham. It offers a unique opportunity to understand the working life and craftsmanship associated with this significant part of the city's history.