Exploring the Leicester arts scene is a captivating journey that unveils a vibrant and diverse cultural landscape. With a myriad of must-visit museum, galleries, and shows, this city in the heart of England offers something for every art enthusiast. From contemporary art spaces to historical museums, Leicester boasts a rich arts scene that is worth exploring.
The Leicester arts scene is unique in its fusion of traditional and contemporary art forms. It celebrates local talent while also welcoming international artists, creating a melting pot of creativity. From paintings and sculptures to theatrical performances and film screenings, there is a wide range of art to be discovered in Leicester.
The Leicester arts scene plays a pivotal role in enriching the local community. It provides a platform for artists to showcase their work, encourages artistic expression, and fosters a sense of belonging and cultural identity. Through various outreach programs and educational initiatives, the arts scene actively engages with the community, inspiring creativity and promoting inclusivity.
Visitors exploring the Leicester arts scene can look forward to upcoming events and festivals that showcase the best of local and international talent. These events provide an immersive family-friendly experience, offering opportunities to interact with artists, attend workshops, and enjoy live performances.
To make the most of their time exploring the Leicester arts scene, visitors can plan their itinerary in advance, ensuring they have ample time to visit the various galleries and attend performances. Engaging with local art enthusiasts and attending guided tours can provide valuable insights and enhance the overall experience.
Embark on a journey into the Leicester arts scene and immerse yourself in a world of creativity, expression, and inspiration. Discover the unique stories that this cultural hub has to offer and experience the transformative power of art firsthand.
The New Walk Museum and Art Gallery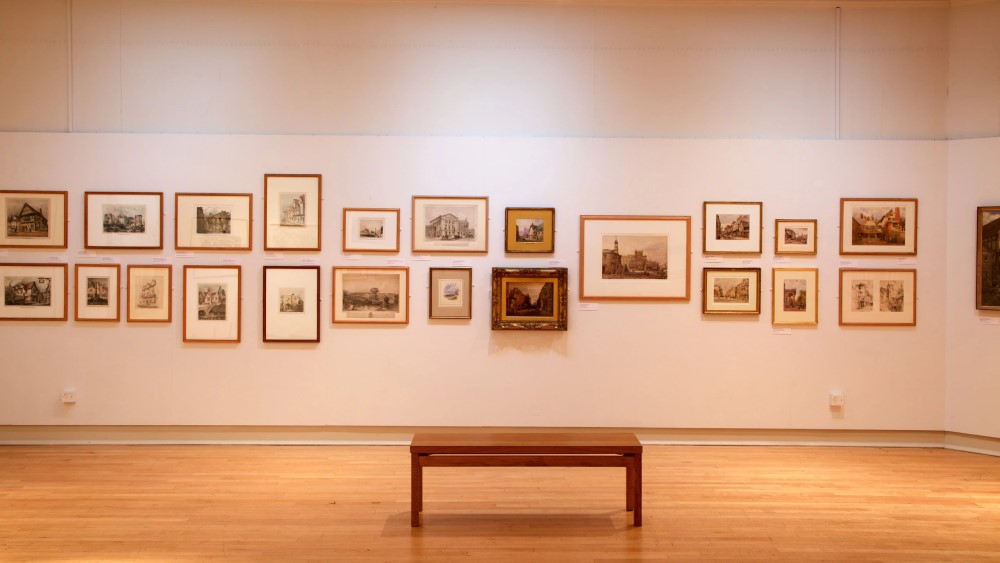 The New Walk Museum and Art Gallery is a destination that art enthusiasts in Leicester must visit. It displays a diverse collection of artworks and artefacts that span across centuries.
The collection of the museum includes paintings by notable artists like J.M.W. Turner and John Constable. Visitors can appreciate the brushstrokes and colours that bring these masterpieces to life. The museum houses sculptures, ceramics, and decorative arts.
The New Walk Museum and Art Gallery is dedicated to showcasing local talent. It regularly hosts exhibitions that emphasise the works of local artists, supporting emerging talent and nurturing a lively artistic community in Leicester.
Visitors to the museum can also explore its collection of historical artefacts, ranging from ancient Egyptian relics to Roman pottery. These exhibits provide insights into the rich history of Leicester and its surrounding areas.
With its diverse collection and commitment to promoting local artists, The New Walk Museum and Art Gallery captures the essence of Leicester's vibrant arts scene. Whether you have a passion for fine art or history, this museum enhances your appreciation for the arts.
The New Walk Museum and Art Gallery first opened in 1849 and has since become a beloved institution in Leicester. Its rich history is a testament to its enduring commitment to preserving and showcasing art and heritage. Today, it continues to be a cultural stronghold, inviting visitors to explore and engage with art in all its forms.
The Curve Theatre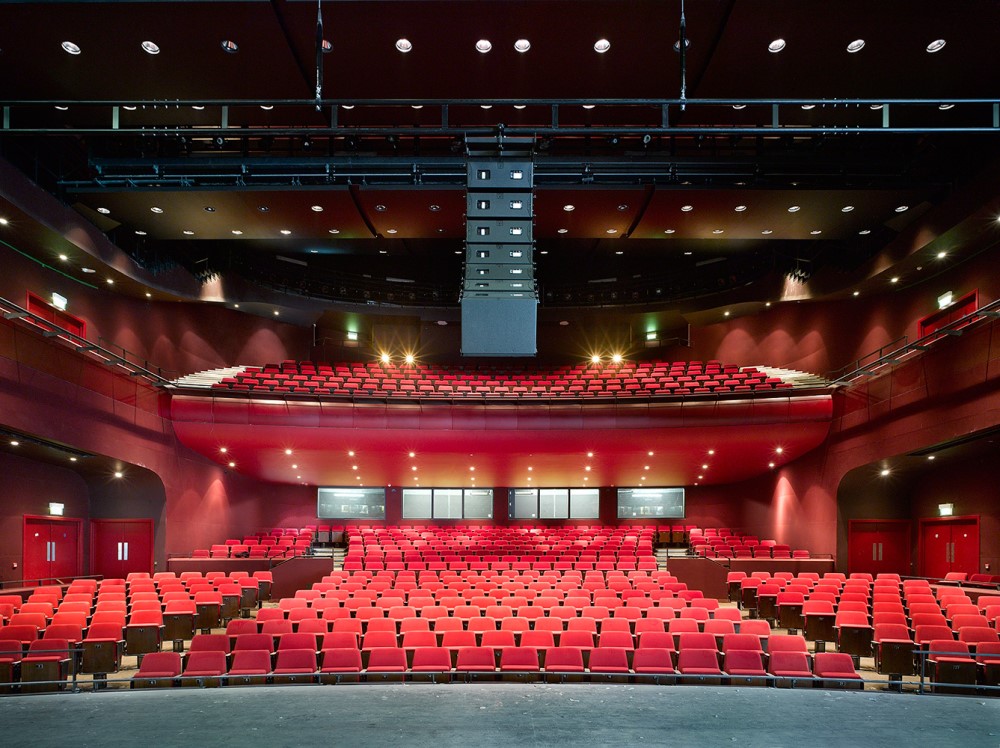 In Leicester, there exists a renowned establishment for a multitude of presentations. It frequently presents musicals, plays, and contemporary dance. The theatre captivates the audience with carefully chosen shows. Its modern facilities include a principal auditorium that can accommodate over 900 individuals.
The auditorium is equipped with cutting-edge technology and impressive stage designs. The Curve Theatre also offers a smaller studio theatre for experimental presentations. It is devoted to engaging the Leicester community through educational and outreach initiatives.
These initiatives foster local talent and enrich the cultural richness of the city. Whether you are a theatre enthusiast or in search of an unforgettable evening, The Curve Theatre is a destination that you should visit. Immerse yourself in the enchantment and creativity of this exceptional theatre through its extraordinary presentations.
The Attenborough Arts Centre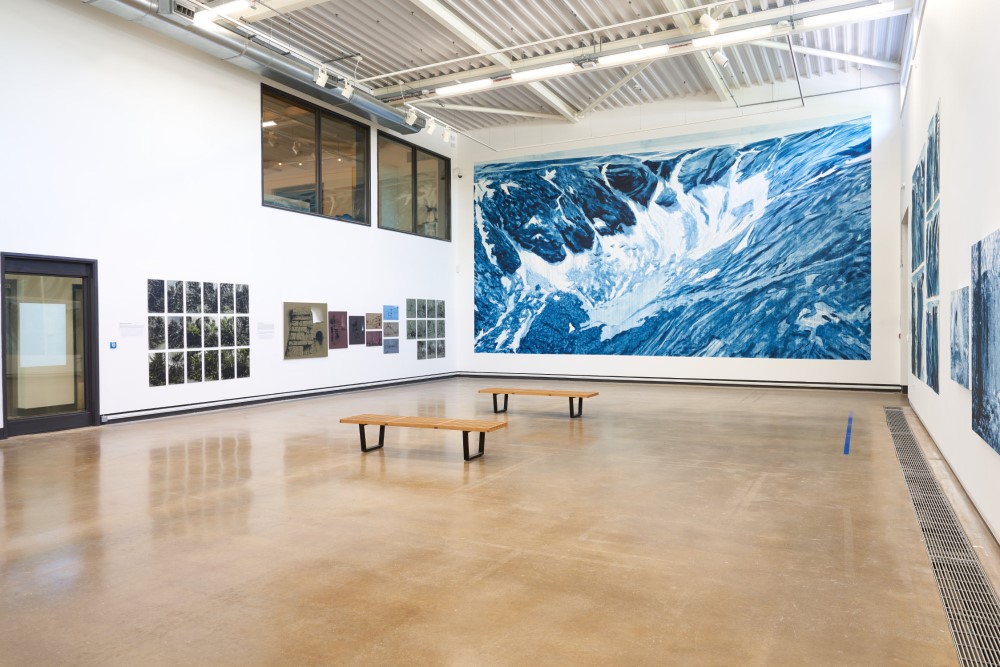 The Attenborough Arts Centre is a cultural hub in Leicester. It offers art exhibitions, performances, and workshops. The Centre promotes inclusivity and accessibility, ensuring that everyone can engage with the arts. It provides a platform for emerging and established artists to showcase their talents and connect with the community.
Visiting the Attenborough Arts Centre is rewarding. It has state-of-the-art facilities and spacious exhibition spaces that allow full immersion in the artwork. Visitors can interact with the artists and gain a deeper understanding of their creative process.
The Centre hosts live performances, including music, dance, and theatre. These performances expose visitors to different artistic expressions.
The Attenborough Arts Centre also offers workshops and educational programmes for all ages. These programmes nurture creativity and provide hands-on learning experiences in painting, sculpture, and digital art.
The Phoenix Cinema and Art Centre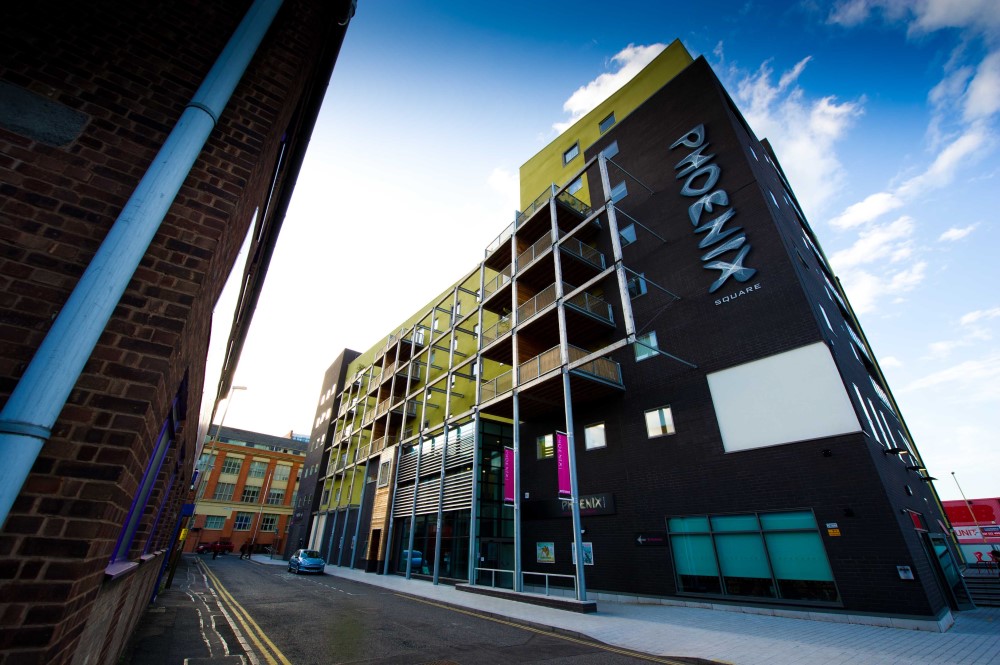 The Phoenix Cinema and Art Centre in Leicester is a focal point for cinema and art enthusiasts. It offers a range of activities and experiences for visitors.
The Phoenix Cinema presents a variety of films, including mainstream releases, independent movies, and foreign films. It supports emerging filmmakers and hosts special screenings and events. The cinema has comfortable seating and a state-of-the-art sound system for an immersive experience.
In addition to film screenings, The Phoenix Art Centre features art exhibitions throughout the year. These exhibitions showcase local and international artists and various art forms such as paintings, sculptures, and photography. The centre also hosts workshops and talks for visitors to engage with the artists and gain insights into their creative processes.
The Phoenix Cafe and Bar is an ideal place to relax and socialise before or after enjoying a film or exploring the art exhibitions. Visitors can indulge in a variety of refreshments, including hot drinks and alcoholic beverages. The cosy ambiance and friendly staff make it the perfect place to meet friends or discuss the latest film releases.
The Phoenix Cinema and Art Centre is dedicated to accessibility. It provides audio-described and subtitled screenings for individuals with visual or hearing impairments. The building is wheelchair accessible, ensuring that everyone can enjoy the facilities.
Whether you are a film enthusiast, art lover, or seeking a cultural experience, The Phoenix Cinema and Art Centre is a must-visit in Leicester. Immerse yourself in the world of film and art at this vibrant and dynamic venue.
The Leicester Print Workshop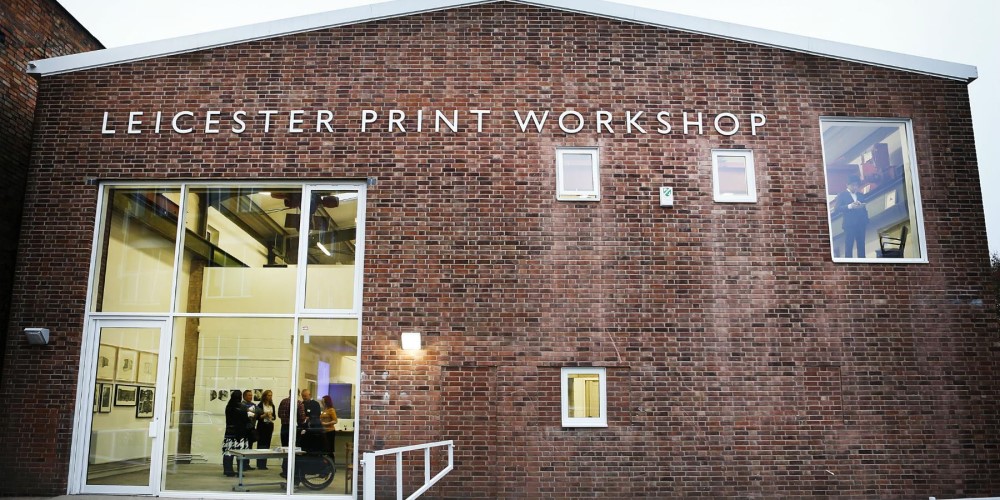 The Leicester Print Workshop is an artistic space in Leicester, UK. Established in 1986, it has become a hub for printmaking enthusiasts and artists to collaborate and explore different printmaking techniques.
At the Leicester Print Workshop, artists can access printmaking facilities, including etching, screen printing, and relief printing equipment. The workshop offers memberships for artists to utilize the facilities and participate in workshops and courses. These activities enhance artists' printmaking skills.
The Leicester Print Workshop supports the local arts community through exhibitions and events, showcasing the work of emerging and established artists. These exhibitions boost the visibility of printmaking and contribute to the cultural enrichment of Leicester.
Visitors to the Leicester Print Workshop can witness the creative process and gain a deeper understanding of printmaking techniques. The workshop fosters an inclusive and supportive environment for artists of all levels.
Whether you're an art enthusiast or a practitioner, visiting the Leicester Print Workshop allows you to immerse yourself in the world of printmaking. Experience Leicester's artistic heritage and be inspired by the innovative works produced at the workshop.
The LCB Depot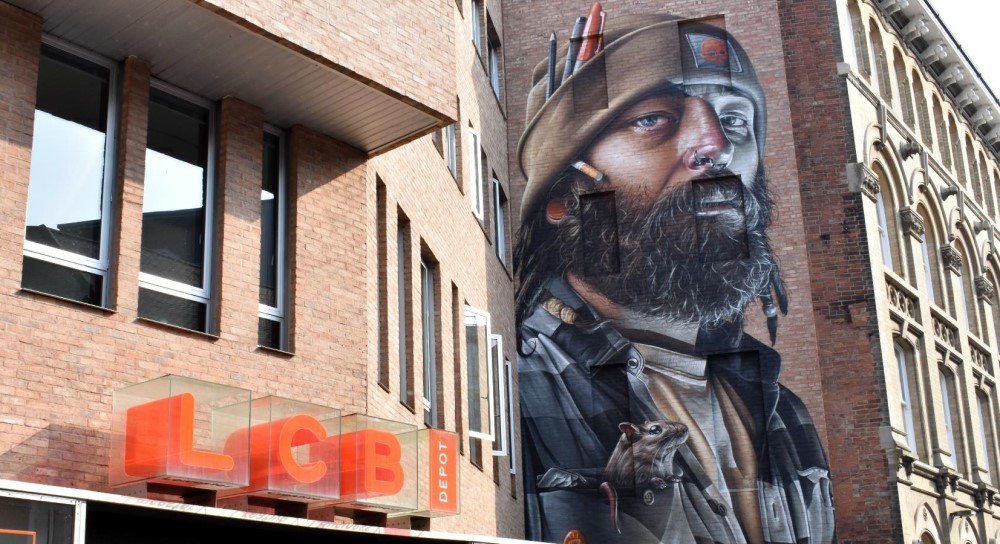 The LCB Depot in Leicester, UK is a dynamic arts space. It connects artists, entrepreneurs, and the local community. Here are the key features and offerings of
Workspaces: The LCB Depot offers affordable studio spaces for artists and creative professionals. These spaces cultivate creativity and provide a supportive environment for artistic projects.
Events and Exhibitions: The LCB Depot hosts diverse events and exhibitions throughout the year. This includes art exhibitions, pop-up galleries, live performances, and workshops.
Café and Bar: The on-site café and bar at The LCB Depot offers a welcoming space to relax, socialise, and enjoy food and drinks. It is perfect for conversations about art or unwinding after exploring the arts scene.
Networking and Collaboration: The LCB Depot provides opportunities for networking and collaboration. It helps artists and creative professionals connect, share ideas, and potentially work on joint projects.
Support and Resources: The LCB Depot supports artists and entrepreneurs with resources, mentoring programmes, and workshops. These help boost artistic proficiency and cultivate professional skills.
If you are seeking immersion in the Leicester arts scene, visit The LCB Depot. It offers a wealth of artistic opportunities and a community that shares your passion for creativity and expression.
The Two Queens Gallery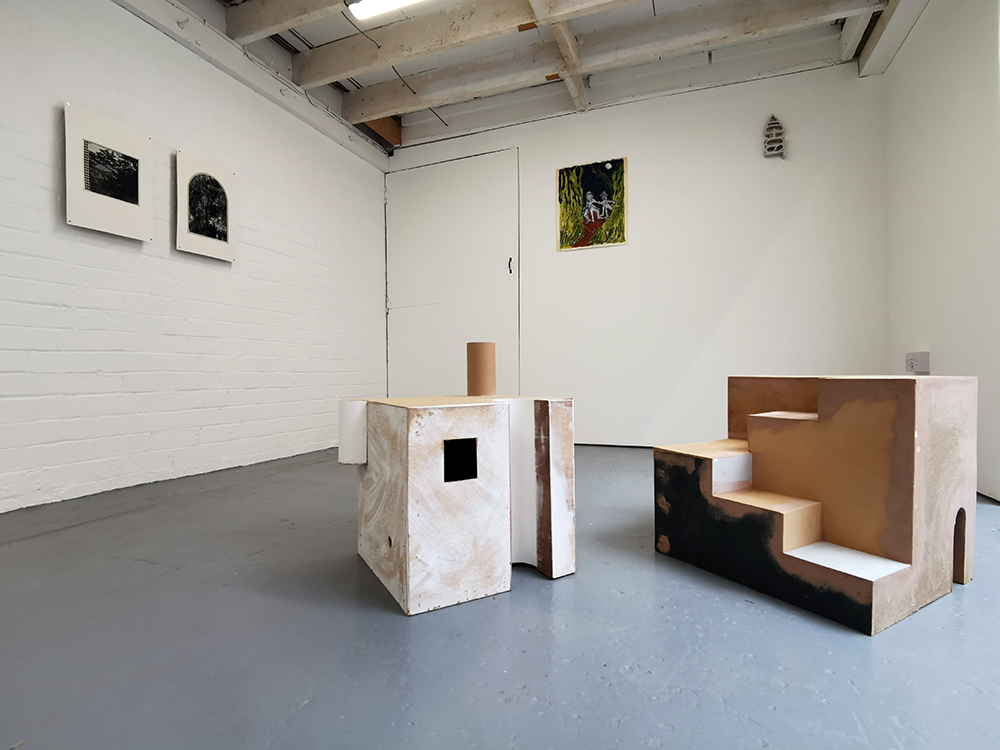 The Two Queens Gallery in Leicester is a crucial destination for art enthusiasts. There are numerous reasons for this:
1. Exhibitions: The Two Queens Gallery hosts a variety of exhibitions that exhibit contemporary art from both local and international artists. These exhibitions showcase a range of artistic forms, including painting, sculpture, installation, and multimedia.
2. Supporting Emerging Artists: The gallery actively supports emerging artists by giving them a platform to showcase their work and gain recognition. Visitors can discover new talent through the ever-changing exhibitions.
3. Collaborative Projects: The Two Queens Gallery collaborates with other galleries and organizations to cultivate a lively arts scene in Leicester and enhance the city's cultural landscape.
4. Workshops and Events: Throughout the year, the gallery offers workshops, talks, and events that allow visitors to engage directly with the art and artists. This promotes a deeper understanding and appreciation of contemporary art.
5. Community Engagement: The Two Queens Gallery actively engages with the local community through outreach programs and initiatives, making art accessible to a wider audience, including children, students, and marginalized groups.
During my visit to The Two Queens Gallery, I was enthralled by the thought-provoking artworks on display. The exhibition showcased the works of local artists who explored pressing social issues. I attended a guided tour led by a curator, where I learned about the artists' inspiration and creative process. It was inspiring to witness how art can express ideas and initiate conversations. The gallery's welcoming atmosphere made me feel connected to Leicester's local art scene. I left with a sense of inspiration and a desire to further explore the city's vibrant arts scene.
The Cank Street Gallery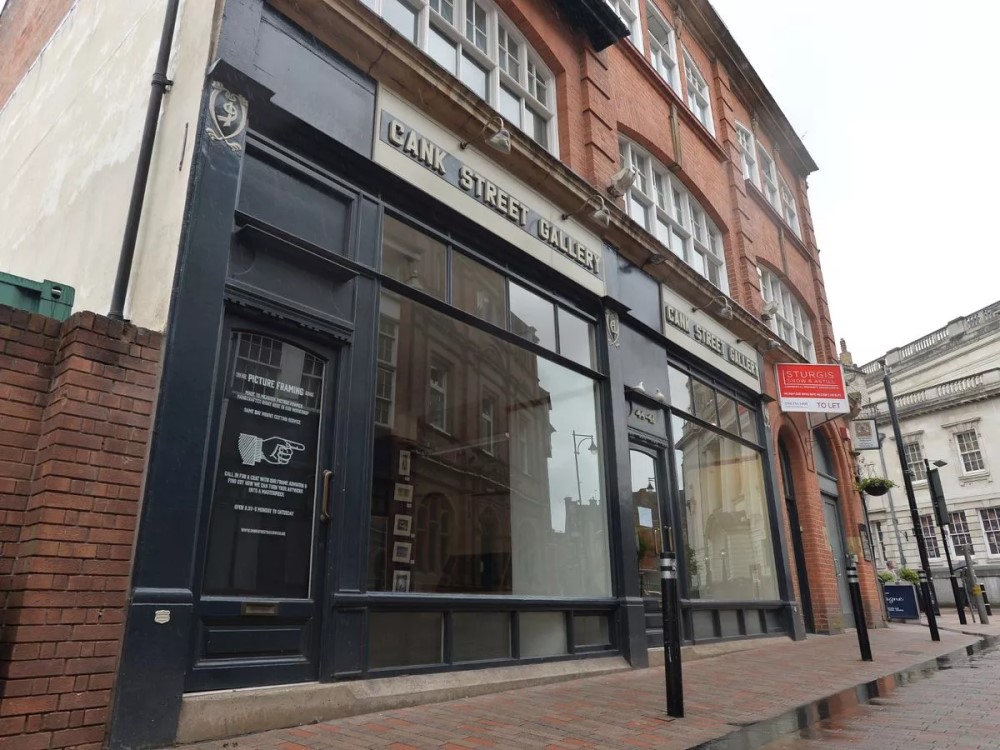 The Cank Street Gallery in Leicester is a well-known art space that showcases contemporary artworks from local and international artists. The gallery actively promotes emerging talents and offers a platform for creative expression. Its welcoming atmosphere includes well-lit exhibition spaces that greet visitors.
One notable aspect of the gallery is its diverse range of art genres and mediums, including paintings, sculptures, photography, and mixed media artworks. This variety ensures that there is something for every art enthusiast to appreciate.
The gallery frequently organizes exhibitions and events, creating opportunities for artists to present their work and engage with the local community. These events contribute to a lively arts scene in Leicester and bring people together to celebrate creativity.
Visitors to The Cank Street Gallery can expect a thought-provoking experience. The artworks on display often explore contemporary issues, pushing boundaries and challenging traditional notions of art. The gallery provides a space for artistic expression that stimulates conversations and inspires new perspectives.
The Guildhall Gallery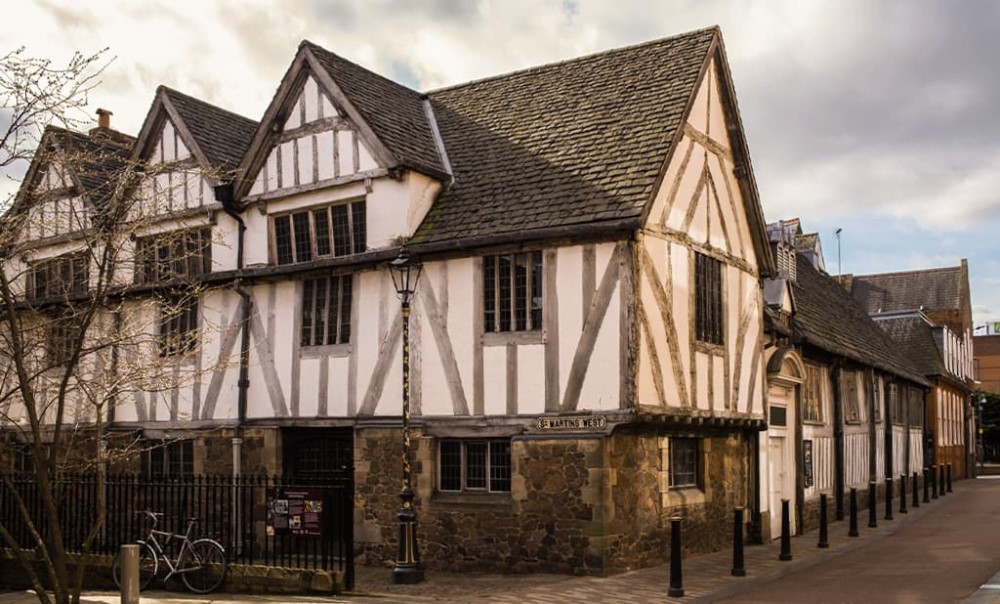 The Guildhall Gallery in Leicester is a venue that all art enthusiasts should visit. This historic building showcases a range of artwork from local and international artists. Visitors can explore the gallery and admire contemporary paintings, sculptures, and mixed media artwork.
The gallery regularly hosts changing exhibitions to display different artistic styles and themes. One noteworthy aspect of The Guildhall Gallery is its support for emerging artists, providing them with a platform to exhibit their creativity. In addition to its artwork, the gallery offers educational programs and workshops to foster an appreciation for art and encourage visitor engagement.
Before planning a visit, it is advisable to check the gallery's website or social media for current and upcoming exhibitions. Immerse yourself in Leicester's vibrant art scene and don't miss the opportunity to explore The Guildhall Gallery, a must-visit destination for art lovers.
Why is the Leicester Arts Scene Worth Exploring?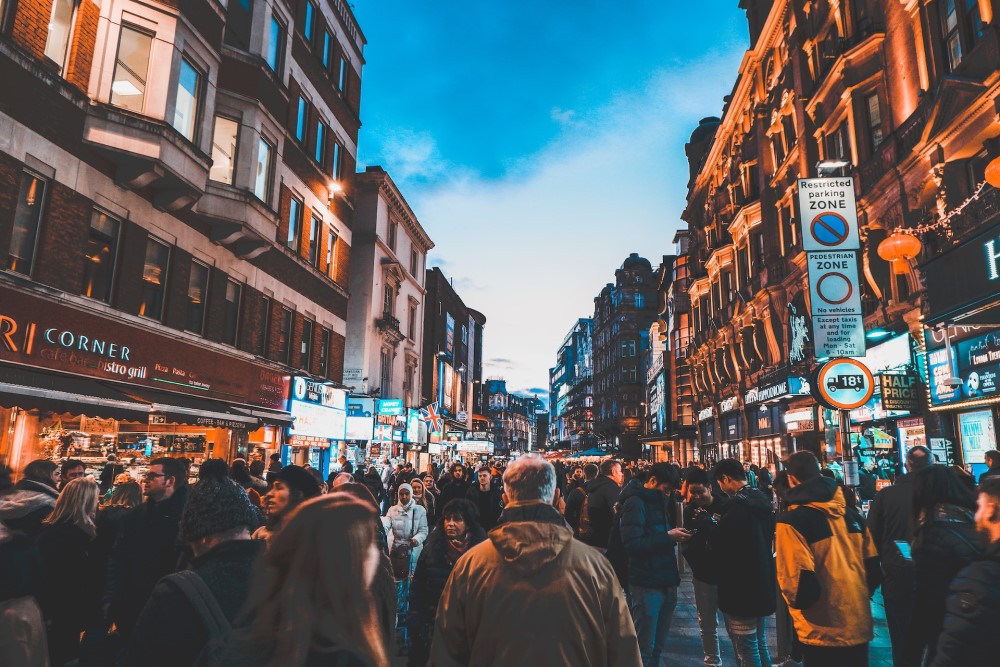 The Leicester arts scene is worth exploring for art enthusiasts and culture lovers. Why is the Leicester Arts Scene Worth Exploring? The city offers a vibrant and diverse arts community that is rich in history and creativity.
One reason to explore the Leicester arts scene is the wide range of galleries and shows available. From contemporary art exhibitions to traditional art spaces, there is something for everyone's taste. For example, the New Walk Museum and Art Gallery showcases a vast collection of artwork, including pieces by internationally renowned artists.
Another reason to explore the Leicester arts scene is to appreciate local talent. The city has a flourishing local arts scene, with many talented artists and performers making their mark. By exploring the arts scene, you can discover emerging artists and support their work, contributing to the growth of the local artistic community.
The Leicester arts scene contributes to the city's cultural identity and heritage. The arts play a vital role in preserving and showcasing the local history and traditions. By exploring the arts scene, you can learn more about Leicester's cultural heritage and gain a deeper understanding of the city's identity.
For those seeking inspiration and creativity, the Leicester arts scene offers plenty of opportunities to cultivate your own artistic pursuits. The workshops, classes, and events provide a platform for individuals to enhance their artistic skills and explore different art forms.