Leicester, a city with deep historical roots, stands as a testament to the UK's rich tapestry of heritage and culture. Among its winding streets and ancient architecture lie some of the country's most captivating historic sites. These landmarks tell tales of bygone eras, from Roman settlements to industrial revolutions. But for those truly keen to delve into the city's past, its museums offer an unparalleled journey.
All museums in Leicester is a treasure trove, brimming with artifacts, art, and stories that span centuries. Whether you're a history buff, an art enthusiast, or simply looking for family-friendly activities, Leicester's museums promise a fulfilling experience.The city seamlessly blends the old with the new, making it a haven for both traditionalists and modernists alike.
As you plan your next cultural day out, consider the diverse offerings of Leicester's top museums. This guide will introduce you to the top 5 museums in Leicester, each promising a unique and enriching experience. So, whether you're a local or a visitor, prepare to be enthralled by the cultural gems this vibrant city has to offer.
The New Walk Museum and Art Gallery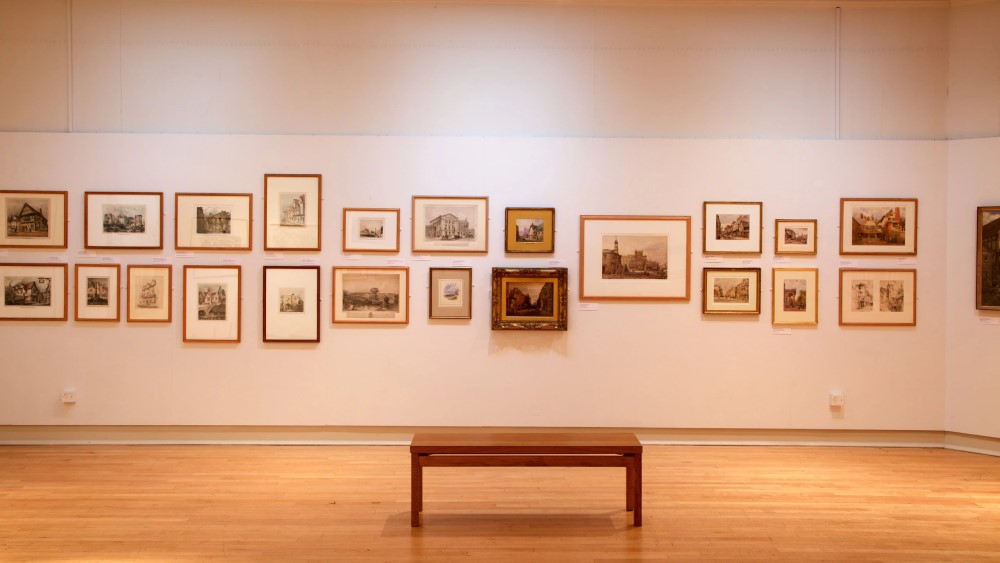 The New Walk Museum and Art Gallery in Leicester, United Kingdom offers a diverse range of exhibitions and collections.
It showcases permanent and temporary exhibitions on topics including ancient Egypt, natural history, and contemporary art.
The museum houses an impressive art collection featuring works from renowned artists such as Picasso, Turner, and Rembrandt, spanning various art movements.
It also explores Leicester's rich history and its significance in British history.
The museum provides interactive displays and activities that enhance the learning experience for visitors of all ages.
Modern facilities like a café and gift shop are available.
The museum is located in a Victorian building originally designed as a school, adding to its charm and unique atmosphere.
What Historical Artefacts Can You Find at the New Walk Museum?
The New Walk Museum in Leicester is home to a wide range of historical artifacts that offer a glimpse into the vibrant history of the city and beyond. Within its walls, you can find Egyptian mummies, Roman artifacts, medieval artifacts, natural history specimens, and an impressive collection of fine art.
This remarkable museum presents a unique opportunity to delve into the captivating history and culture of Leicester, showcasing treasures that span from ancient Egypt all the way to the Middle Ages. It's worth noting that the museum is located within a Victorian building and was established in 1849, solidifying its status as one of Leicester's oldest museums. So, if you're wondering what historical artifacts can be found at the New Walk Museum, you're in for a treat!
The Richard III Visitor Centre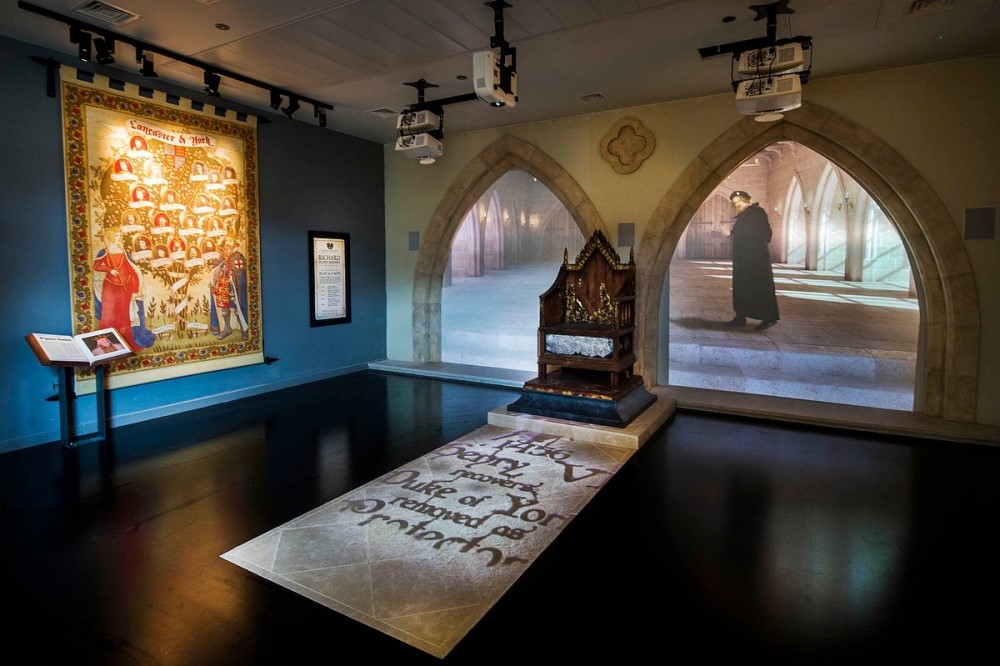 The Richard III Visitor Centre in Leicester is a mandatory destination for enthusiasts of history. It offers interactive exhibitions that provide a fascinating insight into the history of the city and the lasting influence of King Richard III.
The centre offers guided tours led by knowledgeable guides who assist visitors in appreciating the historical events.
There is a boutique located within the centre where visitors can purchase souvenirs related to Richard III and the history of Leicester.
The centre organises educational programs and workshops to enhance understanding and appreciation for Richard III.
Why Should You Visit the Richard III Visitor Centre?
The Richard III Visitor Centre in Leicester offers a captivating glimpse into the history of King Richard III. Situated where his remains were discovered, this centre provides a distinctive opportunity to learn about one of England's most notorious monarchs.
A visit to the Richard III Visitor Centre offers several compelling reasons. You can explore the remarkable story of the king's life, from his ascent to power to his tragic demise on the battlefield. Interactive exhibits and engaging displays enable you to immerse yourself in the world of medieval England and gain a deeper understanding of the political and social landscape of the time.
The centre showcases the incredible science and archaeology behind the uncovering of Richard III's remains. Witness the meticulous research and analysis that led to the identification of his skeleton. This scientific breakthrough demonstrates the power of modern technology in revealing historical puzzles.
A visit to the Richard III Visitor Centre allows you to connect with England's rich cultural heritage. As you stroll through the exhibits, you can appreciate the influence that Richard III had on the nation's history and the lasting legacy he left behind.
The National Space Centre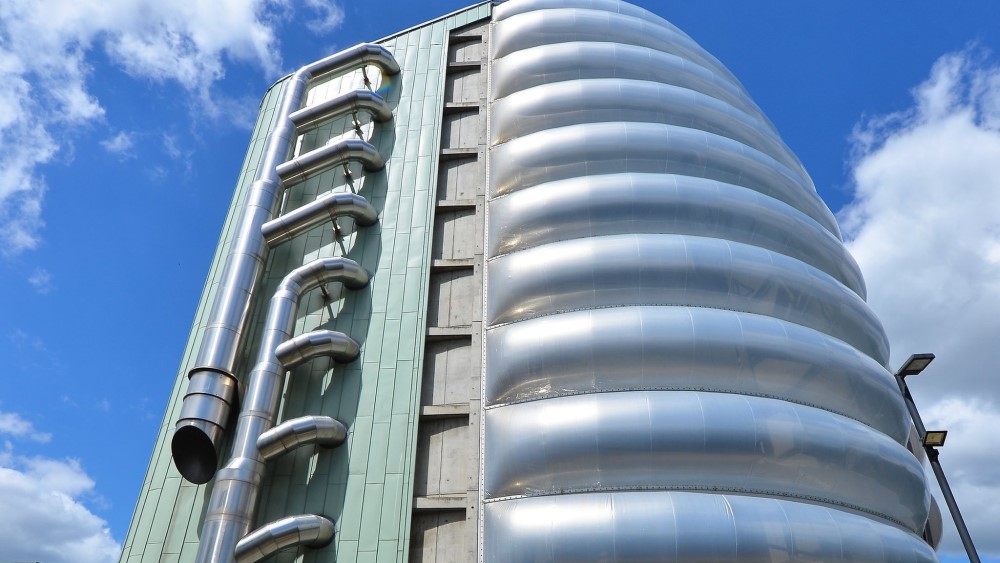 The National Space Centre in Leicester is an absolute must-see for enthusiasts of space. Here are some essential details about this iconic museum:
Interactive exhibitions: Visitors have the opportunity to engage with a wide range of interactive displays that delve into space science and technology.
Astronaut experience: Visitors can learn about the life of an astronaut and attempt various space-related tasks.
Planetarium: The Sir Patrick Moore Planetarium offers a breathtaking immersive experience, taking visitors on a virtual journey through the universe.
 Space missions: The National Space Centre showcases past, present, and future space missions, highlighting the accomplishments and challenges of space exploration.
Education: The museum provides educational programs and workshops, making it an ideal destination for school trips and inspiring the next generation of space enthusiasts.
What Can You Learn About Space at the National Space Centre?
The National Space Centre in Leicester offers visitors the opportunity to learn about various aspects of space. Here is what you can learn about space at the National Space Centre:
1. Explore the Universe: Acquire knowledge about the immense size and beauty of the universe. Discover facts about stars, galaxies, and the mysteries of space.
2. Discover Space Travel: Gain knowledge about the history of space exploration and the methods used for space travel. Gain insight into how humans have ventured beyond Earth, starting from early rockets to advancements in spacecraft technology.
3. Understand Astronaut Training: Learn about the rigorous training that astronauts undergo before space missions. Learn about the physical and mental challenges they face and the skills they develop to thrive in space.
4. Learn about Space Science: Dive into the world of space science and the research conducted by scientists. Explore topics such as gravitational waves, black holes, and the search for extraterrestrial life.
5. Engage with Interactive Exhibits: The National Space Centre offers interactive exhibits that allow you to directly engage with space-related concepts. Take part in simulated space missions and hands-on experiments to actively learn about space.
Visiting the National Space Centre will expand your knowledge and appreciation of the vastness and wonders of space. If you are interested in exploring the mysteries of the universe, the National Space Centre is a destination you should visit.
The Guildhall Museum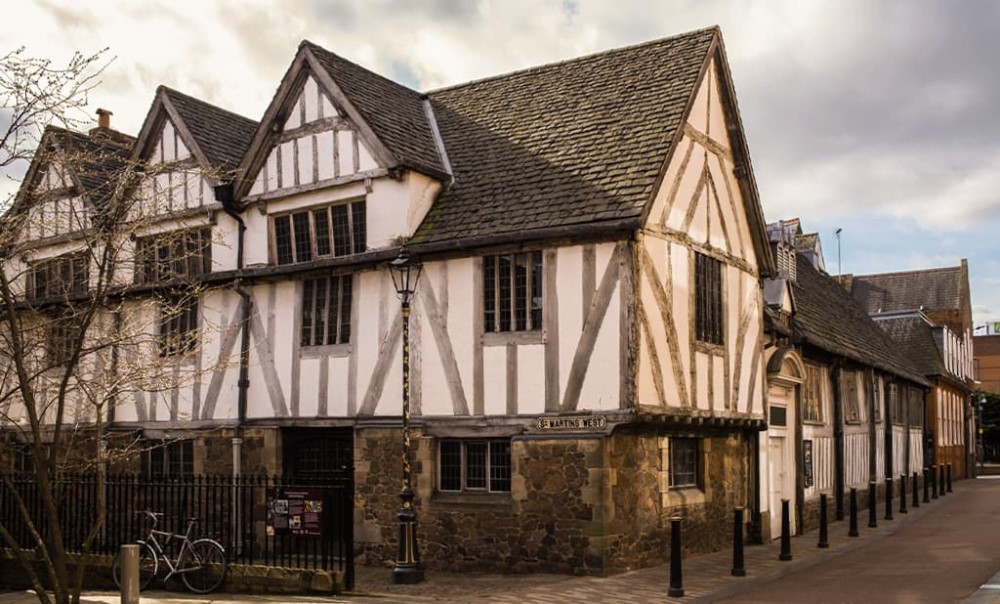 The Guildhall Museum in Leicester showcases the rich history of the city. It is located in the historic Guildhall building, which dates back to the 14th century. The museum exhibits various displays and artefacts that highlight Leicester's cultural heritage.
Visitors can explore different galleries inside that focus on various aspects of Leicester's history. One gallery highlights the city's Roman origins, featuring pottery and coins from that period. Another gallery displays medieval weaponry and armour, delving into Leicester's medieval past. The museum also showcases machinery and tools that represent the impact of the Industrial Revolution on the city.
The Guildhall Museum immerses visitors in history through interactive displays. These exhibits allow visitors to try on historical costumes and experience different time periods. Families and children will find the museum particularly engaging.
In addition to its permanent displays, the Guildhall Museum hosts temporary exhibitions that provide unique insights into different aspects of Leicester's heritage. These exhibitions allow visitors to learn about specific topics or explore different perspectives on the city's history.
A visit to the Guildhall Museum is a must for anyone interested in Leicester's vibrant past. Whether you are a history enthusiast or simply curious about the city's heritage, this museum offers a fascinating journey through time. Don't miss the opportunity to explore the captivating exhibits and discover the rich history of Leicester.
What Does the Guildhall Museum Showcase About Leicester's History?
The Guildhall Museum showcases Leicester's history, offering a deeper understanding of the city's heritage. It emphasizes Leicester's role as a medieval trading centre, showcasing the city's economic importance during that period. Visitors can learn about Leicester's political history through artifacts and documents that shed light on the city's political development and the role of its institutions. The museum also showcases Leicester's Tudor past, providing insights into the social and cultural life of the Tudor era. This allows visitors to immerse themselves in Leicester's historical context.
The museum explores Leicester's involvement and contributions during World War I and World War II, illuminating the experiences of local residents during those challenging times through artifacts, photographs, and personal stories. It also delves into Leicester's industrial past during the Victorian era, highlighting its transformation into a manufacturing centre. Exhibits showcase key industries such as textiles and engineering, demonstrating the city's industrial prowess.
By visiting the Guildhall Museum, visitors gain a comprehensive understanding of Leicester's rich history, from its medieval trading roots to its vibrant industrial past. The museum showcases the city's cultural, political, and economic heritage, providing a unique perspective on Leicester's development throughout the years.
The Jewry Wall Museum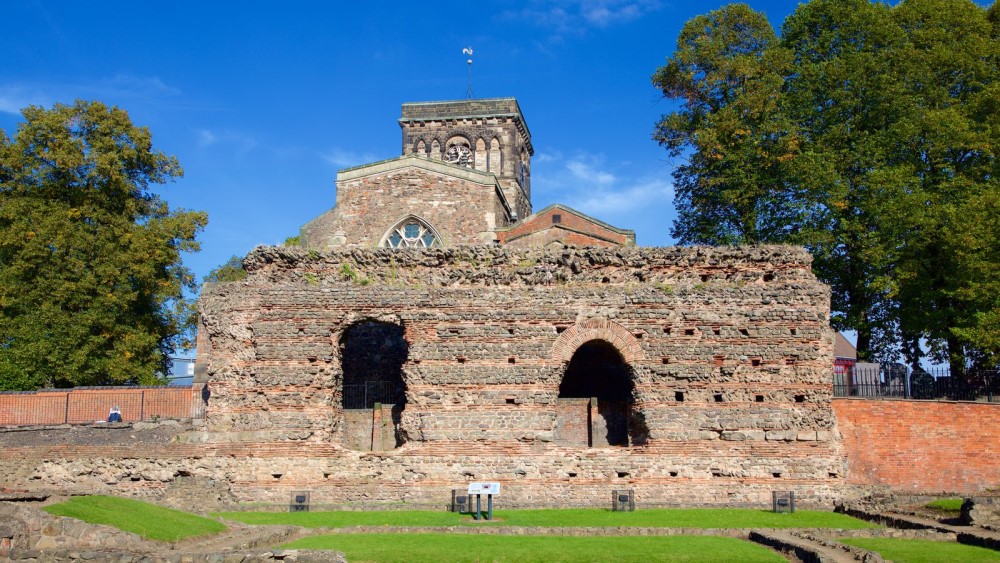 The Jewry Wall Museum in Leicester, UK is a historical site located near the remains of the Roman town walls. It dates back to the 2nd century AD and stands at a height of 9 metres.
Within the museum, visitors have the opportunity to explore indoor galleries that house a diverse collection of artefacts from Roman Leicester, such as mosaics, pottery, and coins. Interactive exhibits and displays allow visitors to gain insights into the daily lives of Romans, where they can even dress up in Roman attire, handle authentic Roman objects, and participate in Roman games.
One of the main highlights of the museum is the well-preserved Roman bathhouse, which offers a glimpse into Roman bathing practices and hygiene. Guided tours are also available to provide a deeper understanding of the significance of the Jewry Wall and the Roman occupation of Leicester, providing further insights into the artefacts on display.
Whether you are a history enthusiast or simply curious about the Roman era, a visit to the Jewry Wall Museum offers a rewarding experience, allowing you to fully immerse yourself in the ancient world and discover the captivating story of Roman Leicester.
Exciting Restaurants in Leicester After Exploring Museums in Leicester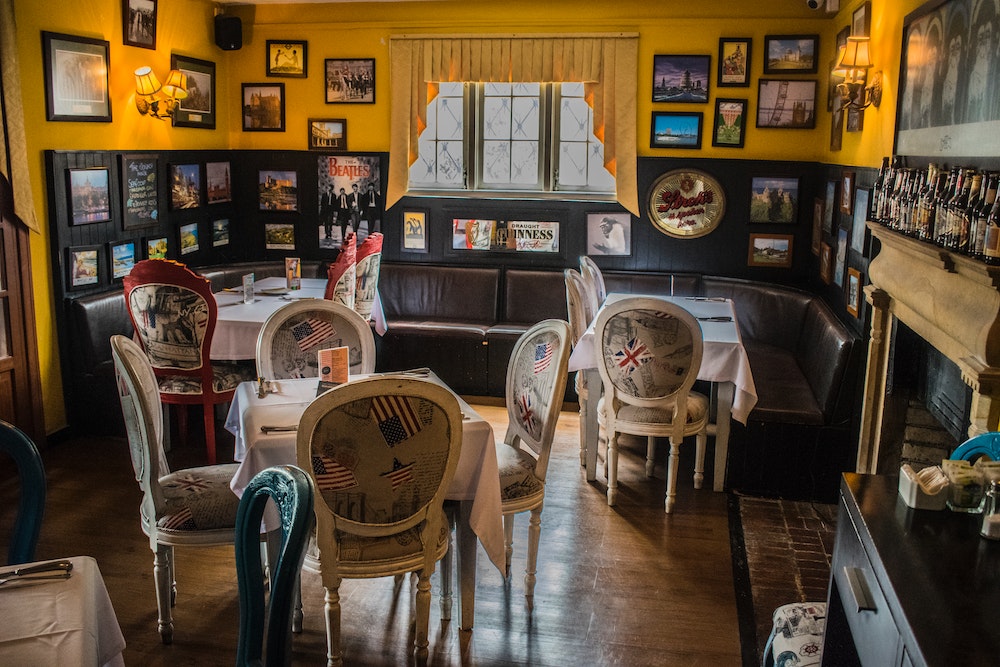 After a day of exploring the rich cultural tapestry of Leicester's top museums, one might find themselves with a heightened appetite, both for knowledge and for a delectable meal. Fortunately, Leicester doesn't just excel in preserving history; it's also a culinary hotspot.
When it comes to dining out in Leicester, there are many exciting restaurants to choose from, some of which are housed in historic buildings reminiscent of the city's storied past:
1. Knight & Garter: This restaurant offers contemporary British dining with locally sourced ingredients. The dishes are beautifully presented and bursting with flavour.
2. Cosy Club: Housed in a historic building, this restaurant offers a unique dining experience with a diverse menu of classic British dishes with a twist.
3. San Carlo: This restaurant is a must-visit for authentic Italian cuisine. Known for its high-quality ingredients and traditional recipes, it serves delicious pasta, pizza, and seafood.
4. Kayal: If you love Indian cuisine, Kayal is the place to go. Specialising in South Indian dishes, it is known for its vibrant flavours and extensive vegetarian options.
5. The White Peacock: For fine dining, The White Peacock is the perfect choice. This Michelin Bib Gourmand restaurant offers a modern British menu with seasonal ingredients and innovative flavour combinations.
Whether you've spent your day marvelling at ancient artifacts or admiring art, these restaurants provide the perfect conclusion to your cultural journey in Leicester. Explore these dining options and indulge in a culinary adventure that complements the city's rich history and vibrant arts scene.