Birmingham, a city rich in history and culture, is home to numerous historic sites that offer a glimpse into its fascinating past. From majestic cathedrals to iconic museums, from historic houses to industrial landmarks, Birmingham has a wealth of heritage sites waiting to be explored and appreciated.
These Birmingham historic sites play a vital role in showcasing Birmingham's rich history and heritage. They offer a glimpse into the city's past, providing valuable insights into its architectural styles, cultural significance, and contributions.
Understanding the history of Birmingham is crucial to truly appreciate its historic sites. The city has a captivating past, from its humble beginnings as a medieval market town to its transformation into a major industrial hub during the Industrial Revolution. Exploring the history of Birmingham gives visitors a deeper understanding of its growth and development.
To explore Birmingham's historic sites, visitors can embark on walking tours, join guided tours, or visit independently. Many of these sites offer interactive exhibits, guided tours, and educational programs to enhance the visitor experience. This allows visitors to engage with the history and heritage of Birmingham in a meaningful way.
Preserving and promoting Birmingham's historic sites is a priority for the city. Future plans include conservation efforts, restoration projects, and the development of visitor facilities to ensure these sites are well-maintained and accessible to future generations. The goal is to continue showcasing Birmingham's rich heritage and to create unforgettable experiences for visitors.
Birmingham Cathedral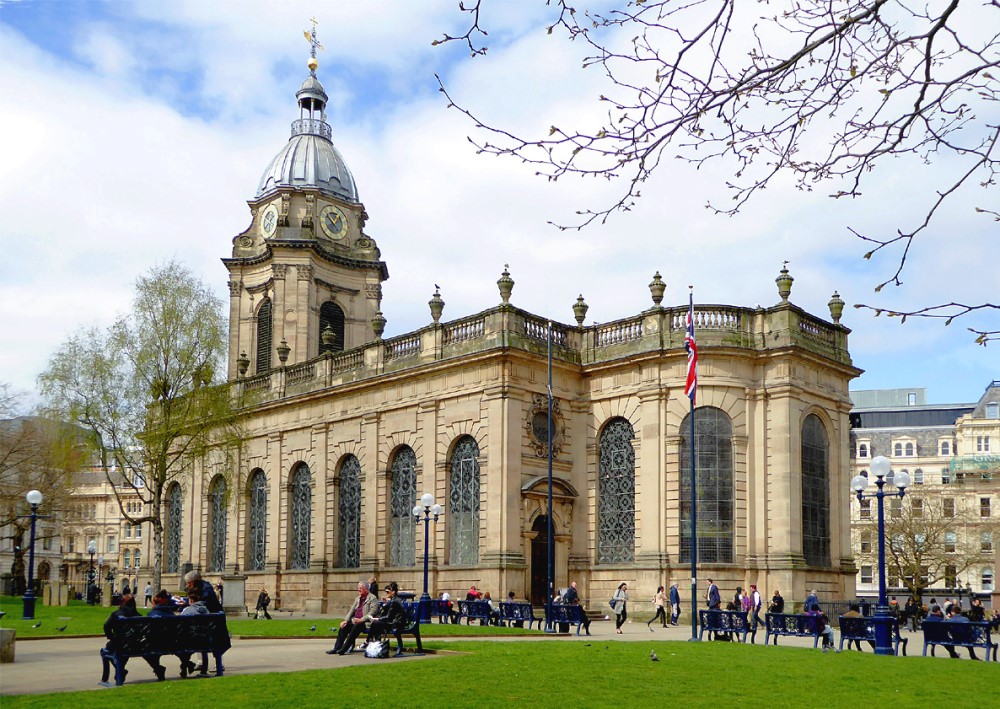 Birmingham Cathedral is a notable landmark in Birmingham, UK. Its English Baroque architectural style captures the attention. The cathedral plays a crucial role in the community as a place of worship and cultural events. It possesses astonishing features, such as vaulted ceilings, stained glass windows, and a magnificent organ for services and concerts.
The surrounding grounds, including Cathedral Square with gardens and seating areas, offer a peaceful retreat. Guided tours provide historical insights and architectural details. Birmingham Cathedral is a place where spirituality and culture coincide. Visit to experience the tranquility and grandeur of this iconic landmark in the heart of Birmingham.
Aston Hall
Aston Hall, located in Birmingham, is an impressive historical site that showcases the architectural and cultural heritage of the city. Dating back to the 17th century, Aston Hall is a beautiful Jacobean mansion that has been well-preserved.
Here are some notable features and facts about
Aston Hall boasts stunning architecture, with its red-brick exterior, grand façade, and intricate details. The mansion showcases the Jacobean style, known for its symmetrical design, large windows, and decorative elements.
Aston Hall played a significant role in the English Civil War, serving as a Royalist stronghold. It was the residence of Sir Thomas Holte, a supporter of King Charles I. The hall endured a siege by Parliamentarian forces, which adds to its historical significance.
Aston Hall houses a diverse range of art and historical collections. Visitors can explore the well-preserved interiors and admire the impressive collection of paintings, furniture, and tapestries that reflect the tastes and lifestyles of the time.
The site offers interactive exhibitions and displays that provide insight into the history, stories, and people associated with Aston Hall. Visitors can delve into the past through engaging activities and displays.
Aston Hall is surrounded by picturesque grounds that are perfect for leisurely walks. The well-manicured gardens, parkland, and peaceful atmosphere make it an ideal place to relax and enjoy the surroundings.
Get ready to step back in time and immerse yourself in the wonders of Aston Hall, a true gem in Birmingham's historic landscape.
Barber Institute of Fine Arts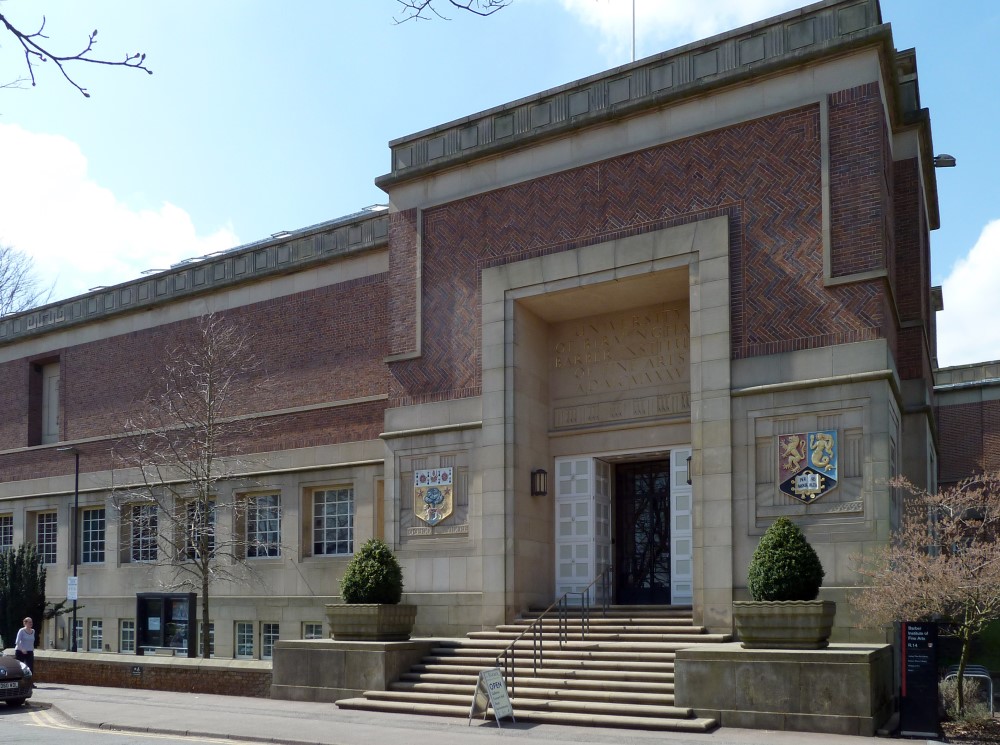 The Barber Institute of Fine Arts, located in Birmingham, UK, is a well-known art gallery and concert hall. It houses over 1,000 paintings, sculptures, and decorative arts from the 13th to the 20th century. Established by Lady Barber in 1932 to commemorate her husband, Sir William Barber, the institute presents a diverse collection that includes works by Botticelli, Monet, Van Gogh, and Picasso.
Through its permanent and temporary exhibitions, the gallery provides a comprehensive overview of the history of art. The Barber Institute hosts classical music performances in its concert hall, attracting both local and international talent. If you have an interest in art or music, it is essential to visit the Barber Institute of Fine Arts.
Make use of guided tours, check the website for upcoming exhibitions and events, attend a concert, share your favorite artworks on social media using the hashtag #BarberInstitute, and explore the beautiful surroundings of the institute and the nearby University of Birmingham campus.
Birmingham Museum and Art Gallery
The Birmingham Museum and Art Gallery is a must-visit for art and history enthusiasts. It showcases a diverse range of exhibits and collections that highlight the rich heritage of Birmingham. The museum has over 40 galleries, each offering a unique perspective on art forms and historical eras.
These galleries feature a collection of paintings, sculptures, ceramics, and archaeological artefacts. Visitors can explore artworks by renowned artists like David Cox and Edward Burne-Jones.
Notably, the museum houses a collection of Pre-Raphaelite artworks. With over 300 pieces, including masterpieces by Dante Gabriel Rossetti and John Everett Millais, this collection showcases the significance of the Pre-Raphaelite movement in British art history.
In addition to its art collection, the museum also holds exhibitions and events throughout the year. These events offer visitors an opportunity to engage with the artworks and gain deeper insights into their cultural and historical significance.
Visiting the Birmingham Museum and Art Gallery provides a valuable educational experience for both locals and tourists. It cultivates an appreciation for art and history while enhancing cultural proficiency. Whether you're interested in history, contemporary art, or local heritage, the museum offers something for everyone.
So, if you want to explore the vibrant art and history of Birmingham, make sure to visit the Birmingham Museum and Art Gallery. It's a cultural gem that should not be missed.
Sarehole Mill
Sarehole Mill is a historical site in Birmingham, UK. It was constructed in the 18th century and holds cultural importance. The mill was previously used for grinding corn and producing flour for the local community.
Sarehole Mill is currently a popular tourist attraction due to its association with J.R.R. Tolkien. The mill and its surroundings served as inspiration for Tolkien's fictional locations.
Visiting Sarehole Mill provides individuals with the opportunity to learn about Birmingham's industrial history and appreciate the mill's craftsmanship and engineering. It offers insights into the social and cultural aspects of life in Birmingham during the 18th century.
Sarehole Mill is an essential destination for history enthusiasts and fans of Tolkien's work. Its historical significance and natural beauty make it suitable for both educational and recreational purposes.
Thinktank, Birmingham Science Museum
Thinktank, Birmingham Science Museum is a popular attraction in Birmingham, UK. It is an interactive science museum with a wide range of exhibits and activities for visitors of all ages. The museum's main highlight is its planetarium, where visitors can explore astronomy and space exploration through immersive shows and presentations.
In addition to the planetarium, Thinktank, Birmingham Science Museum also has interactive exhibits covering biology, chemistry, and physics. These exhibits allow visitors to engage in hands-on experiments, demonstrations, and simulations, promoting a deeper understanding of scientific principles.
For technology enthusiasts, the museum showcases advancements in robotics, virtual reality, and other cutting-edge technologies. Visitors can interact with robots, experience virtual reality, and even program their own robots.
To have a more enjoyable experience exploring the exhibits, it is recommended to plan a visit during weekdays or non-peak hours to avoid crowds. Visitors should also check the museum's website for any special events or temporary exhibits happening during their visit.
Cadbury World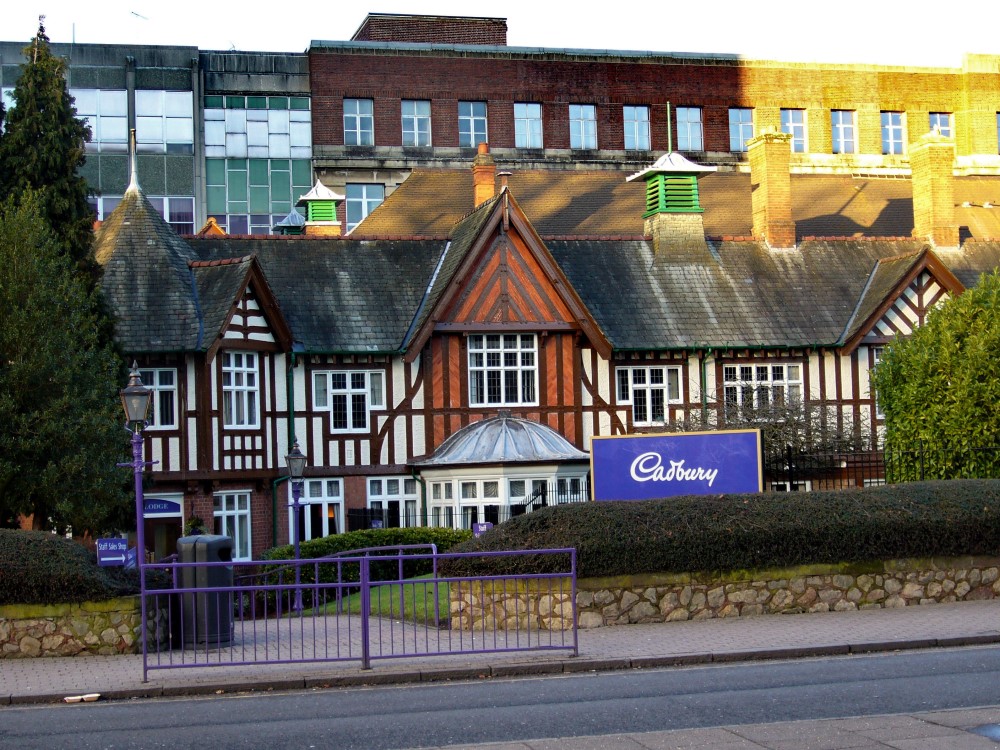 Cadbury World is a tourist attraction in Birmingham, United Kingdom. It offers a unique experience to learn about the history and production of Cadbury chocolate.
Visitors can take a self-guided tour and explore exhibits and interactive displays showcasing the company's history. The exhibits highlight the chocolate-making process, from cocoa beans to the final product. Visitors can see the chocolate being created and try making their own personalised chocolate bar.
One highlight is the Chocolate Making Zone, where visitors learn about ingredients and try tempering and moulding chocolate. It is a hands-on experience that showcases the craftsmanship and skill in creating delicious chocolates.
In addition, Cadbury World offers family-friendly attractions including a 4D cinema experience and a play area for children.
Cadbury World is a must-visit for chocolate lovers and those interested in the history and production of Cadbury chocolate. It provides an entertaining and educational experience for all ages. Do not miss the opportunity to indulge in all things chocolate when in Birmingham.
Soho House
Soho House in Birmingham, UK is a historical site of cultural and architectural importance. It was constructed in 1766 as a residence for industrialist Matthew Boulton, a significant figure in the Industrial Revolution. The house exemplifies the elegance of Georgian architecture with its refined design and symmetrical front.
One intriguing fact about Soho House is its association with the Lunar Society, a gathering of intellectuals and scientists who regularly convened to exchange and promote ideas in the fields of science, industry, and the arts. Distinguished members of this society included Matthew Boulton himself, James Watt, Josiah Wedgwood, and Joseph Priestley.
The interiors of Soho House are equally impressive, showcasing the magnificence of the Georgian period. Visitors have the opportunity to explore rooms such as the dining room, drawing room, and Boulton's private study, each adorned with intricate details and furnishings from the era.
Today, Soho House functions as a museum that offers guided tours, educational programs, and exhibitions on Matthew Boulton and the Lunar Society. It provides insights into their lives and accomplishments, along with the historical and cultural significance of the house.
A visit to Soho House allows one to step back in time and immerse oneself in the rich heritage of Birmingham. It is a destination that history enthusiasts and those interested in the region's industrial legacy must not miss.
(Fact: Soho House is also known as Boulton's Folly due to its architectural grandeur and innovative features for its time.)
The Back to Backs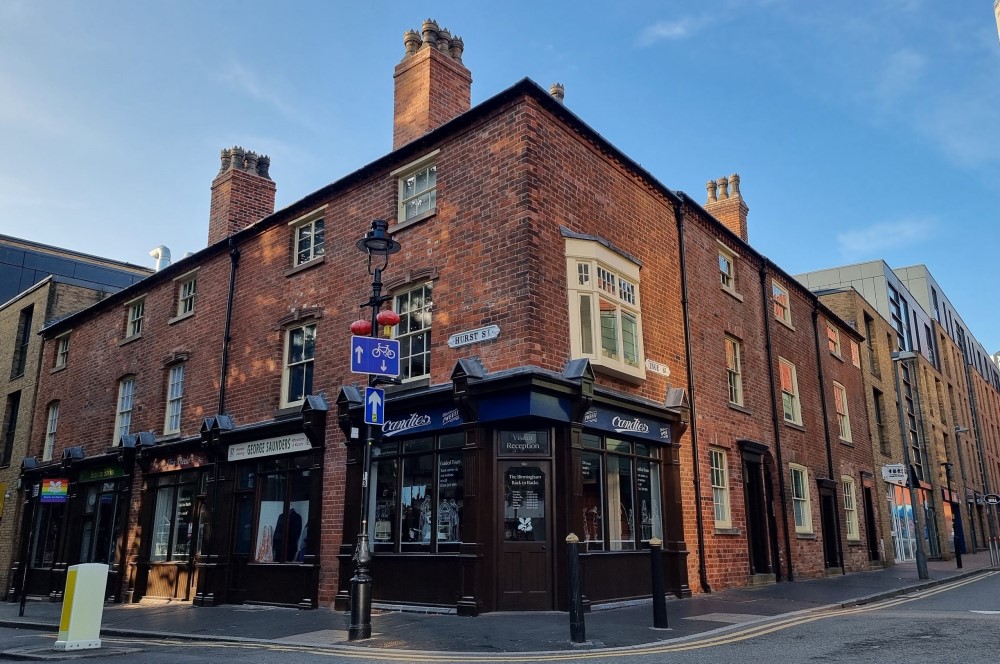 The Back to Backs in Birmingham is a historical site that showcases the city's industrial past. Here are some key facts about the Back to Backs:
1. Historical Dwellings: The Back to Backs are a collection of restored 19th-century houses constructed to accommodate the city's expanding population during the Industrial Revolution. These houses were referred to as "back to backs" because they were built in a row without rear gardens, sharing a back wall with the next row of houses.
2. Living Conditions: The Back to Backs provide insight into the demanding living conditions of the working-class families who resided there. The houses were small, cramped, and lacked modern conveniences such as indoor plumbing. Visiting the Back to Backs allows one to experience the realities of daily life during that era.
3. Guided Tours: To fully appreciate the history and significance of the Back to Backs, it is recommended to take a guided tour. Knowledgeable guides will lead visitors through the narrow passageways and rooms, sharing stories about the families who lived there and the impact of industrialisation on Birmingham.
4. Preservation Efforts: The Back to Backs were saved from demolition by the National Trust in the 20th century. These unique dwellings have been preserved, enabling visitors to witness the living conditions of the past.
5. Cultural Importance: The Back to Backs provide insight into the social and cultural history of Birmingham. They offer a tangible connection to the city's working-class heritage and remind us of the sacrifices made during a time of rapid change and industrial growth.
Visiting the Back to Backs is an immersive experience that brings history to life. Whether one is interested in architecture, social history, or gaining a deeper understanding of Birmingham's past, the Back to Backs offer a fascinating and educational journey through time.
St. Mary's Church
St. Mary's Church is a significant historical site in Birmingham. This Anglican church's architectural beauty and historical importance distinguish it. It dates back to the 12th century and is centrally located in the city, serving as an iconic landmark for locals and tourists.
St. Mary's Church displays Gothic-style architecture, with exquisite stone carvings and stained glass windows depicting biblical scenes. Its tall spire enhances the grandeur of the building, visible from afar.
In addition to its architectural beauty, St. Mary's Church holds historical significance. It has witnessed pivotal events in Birmingham's history, including royal visits and significant religious ceremonies. For centuries, it has served as a gathering place for the local community.
Inside St. Mary's Church, visitors can explore the beautifully furnished interior and admire various artifacts. The church often hosts musical performances and cultural events, contributing to its lively ambiance.
While visiting St. Mary's Church, take the time to appreciate the intricate architectural details and the tranquil environment. Make sure to check the church's schedule for upcoming events or concerts that might interest you.
History of Birmingham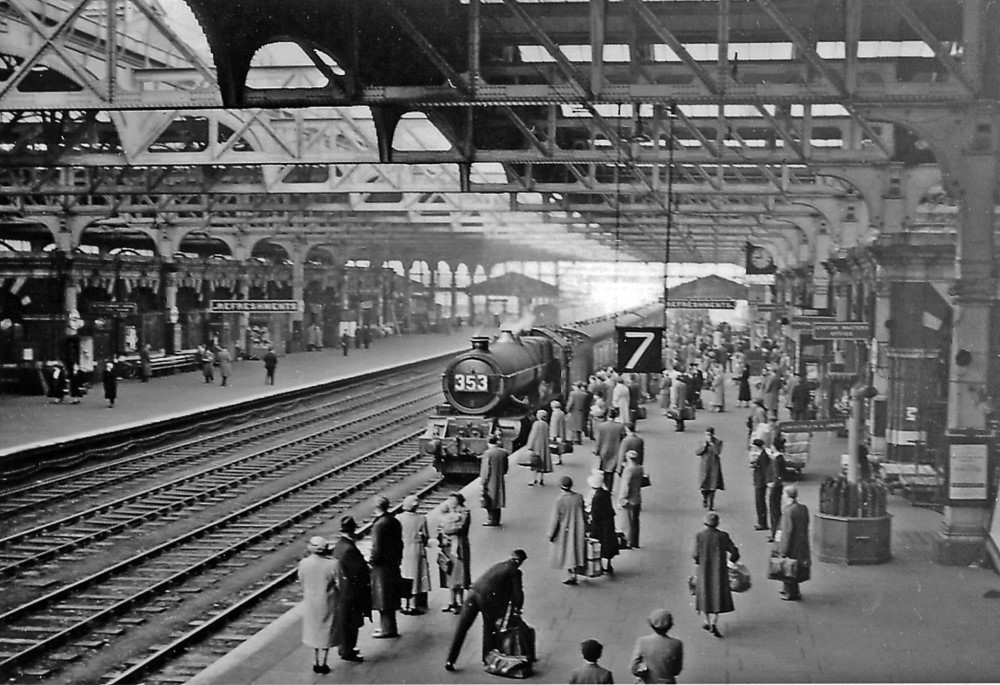 Birmingham possesses a wealthy history that spans across centuries. What Is the History of Birmingham? It was established in the 12th century and experienced growth during the Tudor era. It became a significant hub for trade, attracting merchants and craftsmen from all corners of the country. Queen Elizabeth I bestowed a royal charter upon Birmingham in 1553, thereby cementing its position as a market town.
Birmingham's historic sites are renowned for their timber-framed Tudor style architecture, as visible in structures like Aston Hall, a 17th-century building classified as Grade I.
The industrial revolution had a profound impact on Birmingham, particularly in the fields of metalworking and jewellery production. This brought prosperity to the city and shaped its identity.
The Birmingham Back to Backs consist of old houses that depict the working life during the industrial revolution. They offer insight into the living conditions of that era.
Birmingham's history is commemorated at institutions such as the Birmingham Museum and Art Gallery. The museum displays artwork, artifacts, and exhibitions that showcase the city's past and cultural contributions.
Curated itineraries are available for individuals wishing to explore Birmingham's history. These itineraries take visitors to significant historic sites such as Aston Hall, Sarehole Mill, Cadbury World, and Thinktank Birmingham Science Museum.
Ongoing plans are underway to preserve and promote Birmingham's historic sites. Efforts are being made to ensure their accessibility to visitors and to acknowledge and celebrate their historical value.
Thus, take the opportunity to delve into Birmingham's history by visiting its historic sites, uncovering its social history, and exploring its cultural significance. There is much to discover and learn about the fascinating past of this dynamic city.
Cultural Significance and Contributions of Birmingham
Birmingham, with its rich heritage and cultural significance, has made significant contributions in various fields throughout its history. This vibrant city in the UK continues to shape its identity and influence its present and future.
One notable cultural contribution of Birmingham is its thriving music scene. It has served as a birthplace for influential musicians and bands such as Black Sabbath, Duran Duran, and UB40. Additionally, Birmingham has played a pivotal role in the development of heavy metal music, earning it the well-deserved title of the "Home of Metal."
Adding to its cultural significance, Birmingham holds a special place in the literary world as the birthplace of J.R.R. Tolkien, the renowned author of "The Lord of the Rings" and "The Hobbit." Tolkien drew inspiration from Birmingham, and the city became a driving force behind his creation of the fictional world, Middle-earth.
The architectural styles in Birmingham beautifully showcase its cultural heritage. From the Tudor-style timber-frame buildings like Aston Hall to the magnificent Birmingham Cathedral, the city's architectural diversity reflects its historical roots and cultural significance.
Furthermore, Birmingham's history and cultural significance are deeply intertwined with the industrial revolution. The city became a hub for manufacturing and innovation, driving advancements in various industries. A tangible testament to this legacy is the Birmingham Back to Backs, which are the oldest surviving buildings that offer insights into working life during the industrial revolution.
If you're planning a visit to Birmingham, it's essential to explore attractions that showcase its cultural significance and contributions. Aston Hall, the Birmingham Museum and Art Gallery, Cadbury World, and the Thinktank Birmingham Science Museum are just a few examples that provide an opportunity to delve deeper into Birmingham's rich cultural heritage. Immerse yourself in the local culture, explore curated itineraries, and appreciate the city's incredible history.
Why Are Birmingham's Historic Sites Important?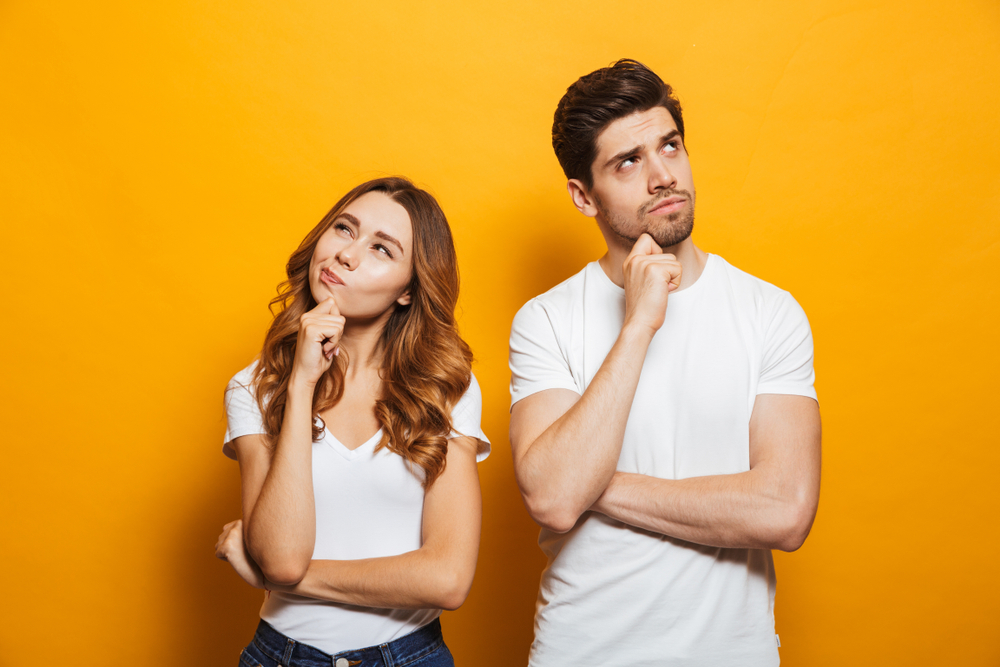 Birmingham's historic sites have a significant importance for multiple reasons. They serve as a means of preserving the city's history and cultural heritage. These sites tell the story of Birmingham's transformation from a small town to a major industrial center. By exploring these sites, one can gain a deeper understanding of the city's past and the hardships faced by its residents over the years.
Historic sites play a crucial role in promoting tourism. They attract visitors who have a keen interest in uncovering Birmingham's history and admiring its architecture. This, in turn, has a positive impact on the local economy and helps establish Birmingham as a popular tourist destination.
Historic sites contribute to the sense of identity and pride among the city's residents. They serve as reminders of the achievements and contributions made by Birmingham's people throughout history, fostering a strong sense of community and a connection to their roots.
Preserving and maintaining these historical sites also brings environmental benefits. Conservation efforts reduce the need for new construction, thereby preserving the city's natural resources. These sites can be repurposed for educational, recreational, and community events, contributing to the overall well-being of the city.
So, why are Birmingham's historic sites important? They are vital for preserving history, boosting tourism, fostering a sense of community, and bringing environmental benefits to the city.