Dallas, a city steeped in rich sporting history and fervor, stands as a beacon for sports enthusiasts from all over the world. Recognized not just for its iconic teams but also for the passionate spirit of its residents, Dallas offers a myriad of experiences that cater specifically to sports aficionados.
Whether you're drawn to the roaring stadiums during football season, the electrifying atmosphere of basketball games, or the adrenaline-pumping tracks of motorsports, Dallas promises a unique and unforgettable experience. But the city's sports tapestry extends beyond just these.
A standout attraction is Sixes Dallas, which brings a fresh twist to the sports scene with its unique batting challenge. Here, participants can test their batting skills against a series of balls bowled by a virtual bowler, aiming to strike numbered targets around the nets. This fast-paced, high-octane experience is not only about cricket but also about reimagining the age-old game in a modern, social setting, making it a must-try for both cricket enthusiasts and those new to the sport.
With renowned teams like the Dallas Stars in hockey, FC Dallas lighting up the soccer fields, and the Dallas Wings making strides in women's basketball, the range of Dallas attractions for sports fans is both vast and varied. From state-of-the-art sports museums and arenas to bustling sports bars where fans gather to cheer on their favorite teams, Dallas ensures that every sports lover feels right at home.
Dive deep into the heart of Dallas's sports culture, and let these top attractions and experiences captivate and enthral you.
Visit the AT&T Stadium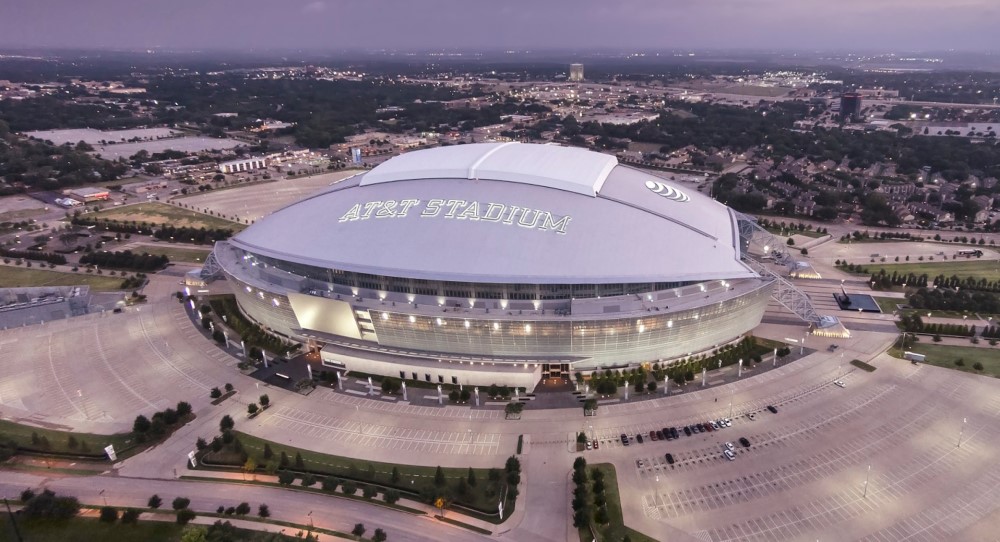 AT&T Stadium is a must-visit attraction in Dallas for sports fans. This stadium, home to the Dallas Cowboys, offers an immersive experience. It is renowned as one of the largest domed structures globally, capable of accommodating over 100,000 spectators.
The stadium provides state-of-the-art facilities and amenities, including a massive high-definition video board famously called the "Jerrytron." Regardless of where you are sitting, this board offers exceptional views of the game. Besides football games, the AT&T Stadium also hosts concerts, college football games, and motor sports.
Originally known as Cowboys Stadium, the AT&T Stadium opened in 2009, boasting an approximate cost of £1.3 billion. Its construction took three years to complete and was meticulously designed to serve various purposes. Since its inauguration, the stadium has successfully hosted several prestigious sporting events, including Super Bowl XLV in 2011.
With its unparalleled architecture and cutting-edge technology, the AT&T Stadium has firmly established itself as a prime destination for sports fans worldwide.
Explore the Globe Life Field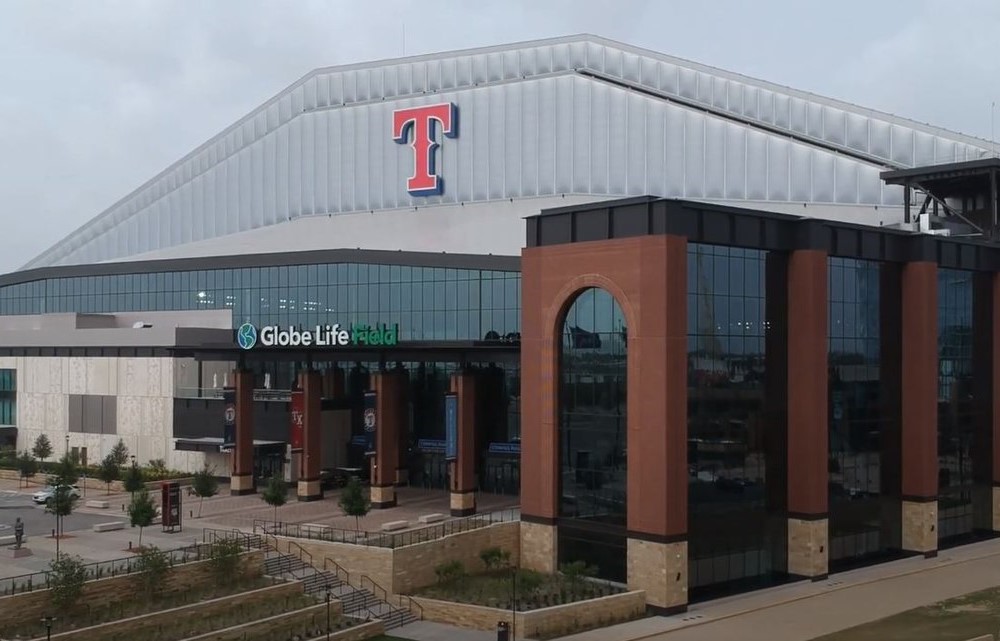 If you are a sports fan visiting Dallas, exploring the Globe Life Field is essential. Here's why:
1. State-of-the-art facilities: The Globe Life Field is a modern stadium with advanced technology and amenities. It offers an excellent experience for sports enthusiasts.
2. Home of the Texas Rangers: The Globe Life Field is the official home stadium of the Texas Rangers baseball team. You can watch live games and support your favourite players as they compete against other teams.
3. Iconic architecture: The design of the Globe Life Field is visually stunning, with its retractable roof and unique structure. Exploring the stadium allows you to admire the impressive architecture and capture memorable photos.
4. Various seating options: The Globe Life Field provides a range of seating options to accommodate different preferences, whether you prefer being close to the action or enjoying a panoramic view from higher levels.
5. Exciting events and concerts: In addition to baseball games, the Globe Life Field hosts a variety of events and concerts throughout the year. Keep an eye on the schedule to attend performances by renowned artists or exciting events at the stadium.
If you plan to explore the Globe Life Field, please visit the stadium's website for upcoming events and games. Remember to book your tickets in advance to secure your place and make the most of your visit.
Attend a Dallas Cowboys Game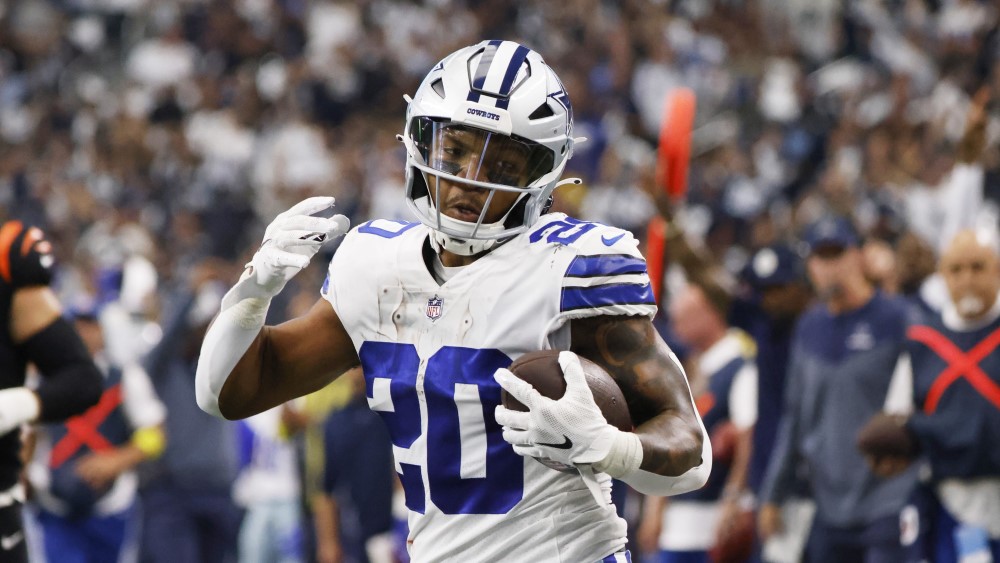 Attending a Dallas Cowboys game is an exhilarating experience for sports enthusiasts. If you're planning to attend a game, here are some important details to consider:
1. Tickets: It is highly recommended to purchase tickets in advance. Prices can range from £50 to £300 per ticket, depending on the seating section and the opposing team.
2. Stadium: The Dallas Cowboys play their home games at the AT&T Stadium in Arlington, Texas. This state-of-the-art facility is spacious and equipped with top-notch amenities.
3. Game Day Atmosphere: The atmosphere at a Cowboys game is always vibrant and electric. You'll find fans passionately cheering and supporting their beloved team. The excitement is elevated by the lively tailgating activities and energetic chants.
4. Team: The Dallas Cowboys have an impressive NFL history, with a record of five Super Bowl championships. They have been home to legendary players who have left a lasting impact on the sport.
Fun Fact: The Dallas Cowboys hold the highest winning percentage in NFL history, boasting an impressive 57.3% record. They have consistently made numerous playoff appearances, cementing their significance in the sport.
Watch a Dallas Mavericks Game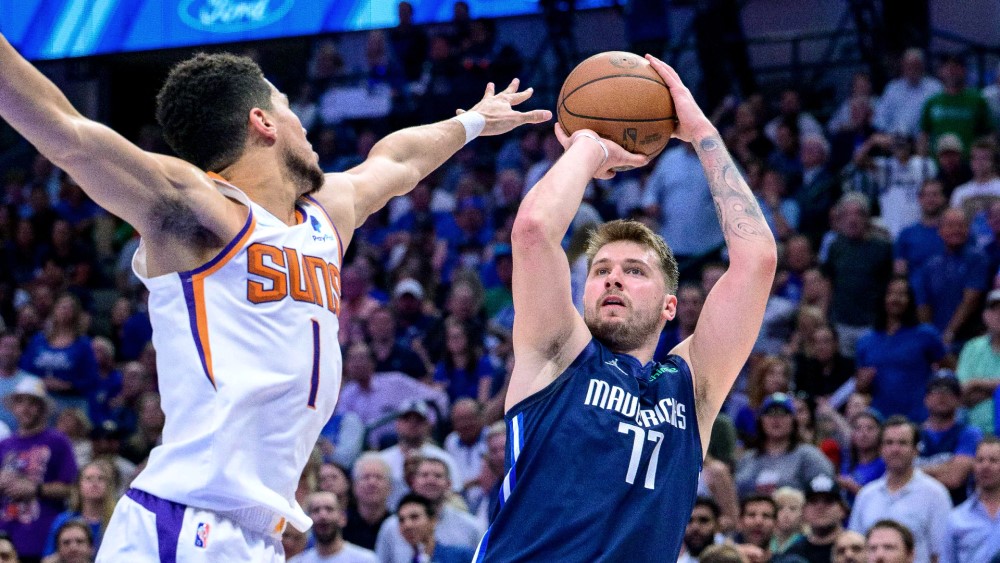 If you are a sports fan visiting Dallas, it is an absolute necessity to watch a Dallas Mavericks game. Here is why:
1. Experience exhilaration: Watching a live game is extremely exciting. The arena is vibrant, with enthusiastic fans enthusiastically supporting their team.
2. Witness NBA legends: The Mavericks have been home to some of the greatest basketball players. Watching a game provides you with the opportunity to see top-tier athletes in action.
3. Observe intense competition: NBA games are renowned for their fast-paced action and high skill level. Watching a Mavericks game allows you to see the competitiveness and athleticism of professional basketball players.
4. Enjoy captivating performances: Mavericks games often showcase thrilling halftime shows and entertaining acts, enhancing the overall experience.
5. Show support for the local team: By attending a Mavericks game, you demonstrate your support for the team and contribute to the lively sports culture in Dallas.
Fact: The Dallas Mavericks claimed their first NBA championship in 2011, led by star player Dirk Nowitzki, who was named the NBA Finals MVP.
Experience the Texas Motor Speedway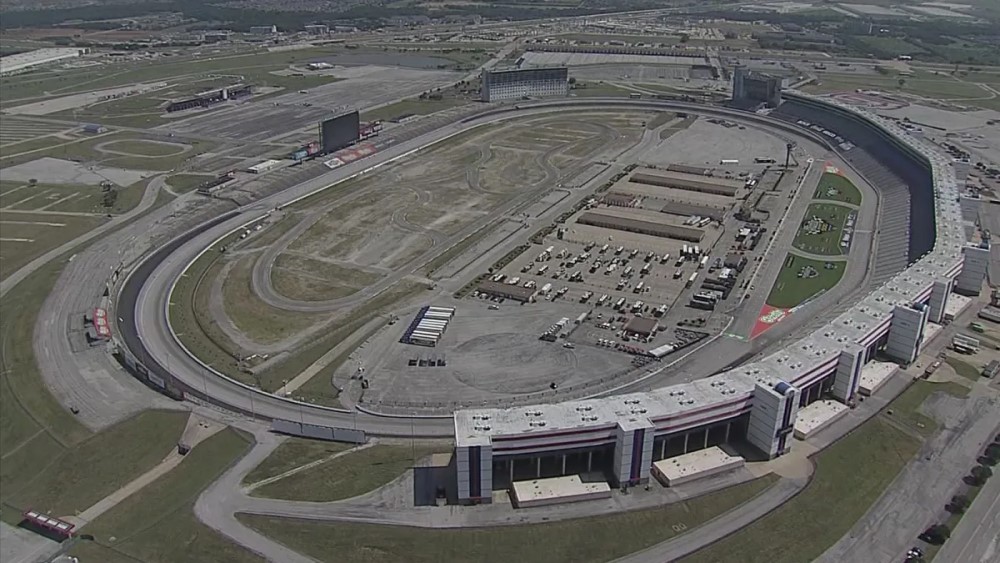 To truly experience the Texas Motor Speedway, it is advisable to consider the following:
1. Observe high-speed races: At the Texas Motor Speedway, you have the opportunity to experience the exhilarating racing events. Encounter the thunderous roar of race cars as they zoom by at incredible speeds, creating an electrifying atmosphere.
2. Attend NASCAR races: The Texas Motor Speedway hosts various NASCAR events throughout the year, including the NASCAR Cup Series and Xfinity Series races. Immerse yourself in the experience of these iconic races, cheer for your favourite drivers, and witness intense competition.
3. Explore the Fan Zone: The Texas Motor Speedway offers a vibrant Fan Zone area where you can participate in various activities and experiences. From interactive exhibits and displays to live music and appearances by drivers, the Fan Zone provides an opportunity to get up close and personal with the world of motorsports.
4. Take a behind-the-scenes tour: Experience the inner workings of the Texas Motor Speedway by taking a behind-the-scenes tour. Explore the track, pit road, Victory Lane, and the media centre, gaining a unique perspective on the venue and its history.
5. Indulge in delicious food and beverages: Enhance your experience at the Texas Motor Speedway by indulging in tasty food and refreshing beverages available at the concession stands. From classic race day snacks to Texan specialties, there is something to satisfy every craving.
When you experience the Texas Motor Speedway, you will be surrounded by the captivating world of motorsports, witnessing thrilling races, exploring the Fan Zone, going behind the scenes, and enjoying delicious refreshments.
Dallas Attractions for Sports Fans : Sports Museums
Dallas offers a range of attractions for sports enthusiasts, including sports museums. Are there any sports museums in Dallas? One notable museum is the Dallas Sports Museum at the AT&T Stadium. This museum showcases the sporting history of Dallas and its teams, featuring exhibits and interactive displays.
Another noteworthy sports museum is the Texas Sports Hall of Fame, situated in Waco, Texas, a short drive from Dallas. It pays tribute to athletes from various sports disciplines who have made significant contributions to the state's sports legacy. With exhibits dedicated to football, basketball, baseball, tennis, and more, this museum offers a comprehensive experience for sports enthusiasts.
The International Bowling Museum and Hall of Fame is located in Arlington, near Dallas. Are there any sports museums in Dallas? While bowling may not be traditionally considered a mainstream sport, this museum highlights its cultural significance and history. Visitors can explore the evolution of bowling, its champions, and its impact on British culture through interactive exhibits and displays.
For sports fans interested in discovering Dallas' sports history and learning about the accomplishments of athletes, the Dallas Sports Museum, the Texas Sports Hall of Fame, and the International Bowling Museum and Hall of Fame are all worth visiting. Are there any sports museums in Dallas? These museums provide a unique opportunity to engage with and appreciate the sports heritage of Dallas and Texas.
Where Can You Find Sports Bars in Dallas?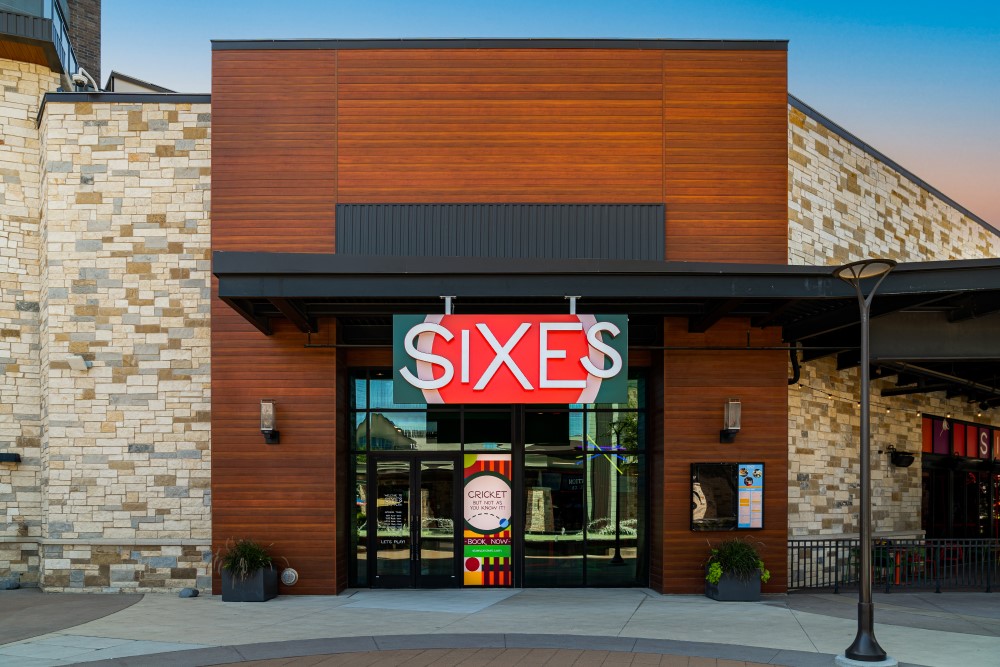 Dallas, a city that pulsates with energy and enthusiasm for sports, boasts a myriad of venues that cater to fans eager to catch their favorite games in a lively atmosphere. If you're wondering where you can find the best Dallas attractions for sports fans, here are several top-notch options:
Sixes Dallas: A unique addition to the Dallas sports scene, Sixes brings together the thrill of cricket with world-class hospitality. Sixes Dallas offers an adrenaline-fueled batting challenge that even the world's greatest cricketers find captivating. Beyond the cricket experience, guests can indulge in delicious burgers, sharing plates, wood-fired pizzas, and an array of show-stopping cocktails. It's a must-visit for both cricket enthusiasts and those looking for a unique sports bar experience.
The Nodding Donkey: Nestled in Uptown Dallas, this sports bar offers a diverse selection of beers on tap paired with classic bar food, making it a favorite among locals and visitors alike.
Frankie's Sports Bar: With multiple locations scattered across Dallas, Frankie's stands out as a go-to destination for watching sporting events. Its numerous televisions and vibrant atmosphere ensure you won't miss a moment of the action.
Happiest Hour: Situated in the Harwood District, this sports bar boasts a vast outdoor patio, making it an ideal spot to enjoy a game under the Texas sun.
Katy Trail Ice House: Known for its extensive beer menu and expansive outdoor seating, this venue is a top pick among locals and sports enthusiasts. It's the perfect place to gather with friends and cheer on your favorite team.
Christie's Sports Bar: A staple in Dallas since 1980, Christie's offers a warm and friendly atmosphere complemented by a plethora of televisions, ensuring you catch every highlight.
These venues represent just a fraction of the many sports bars in Dallas. Whether you're a die-hard sports fan or simply enjoy the camaraderie of watching games with friends, Dallas has a sports bar tailored to meet your needs.
Interesting Fact: Dallas has been recognized as the finest sports city in the United States by the Sports Business Journal. With professional sports teams and a dedicated fan base, Dallas truly embodies a sports lover's paradise.
Is Dallas Known for any Sports Traditions?
Dallas is well-known for its extensive sporting traditions. The city showcases its passion for sports through its dedicated fan base and iconic sports teams.
One notable tradition in Dallas is the pregame rituals of the Dallas Cowboys. Before each home game, the Cowboys introduce their team with a player leading the famous "Cowboys Run" onto the field. Fans eagerly await this tradition.
Another cherished tradition in Dallas is the "Rowdy" mascot of the Dallas Mavericks. Since 2015, Rowdy, a friendly horse, has served as the team's official mascot. He interacts with fans and enhances the electric atmosphere at every Mavericks home game.
Dallas also prides itself on a strong tradition of supporting local sports teams through community involvement. Dallas residents actively participate in youth sports leagues and support high school sports, nurturing the development of the next generation of athletes and fostering a sense of pride in the city's sporting heritage.
In addition to these traditions, Dallas is renowned for its Tailgate Parties. Before home games of the Dallas Cowboys, fans gather in the parking lots surrounding AT&T Stadium for lively tailgating celebrations. These gatherings provide a festive atmosphere where friends and families come together to enjoy food, drinks, and camaraderie before passionately cheering for their favorite team.