Planning an office party and looking for the perfect city to host it? Look no further than Birmingham. With its vibrant nightlife, diverse venue options, convenient location, and excellent transport links, Birmingham offers everything you need for a successful and memorable event.  So you wanted to know why Birmingham is the perfect city for your office party? Simple. The city provides a variety of catering options, welcoming hospitality, and affordable pricing, making it an ideal choice for your office party.
Birmingham is not only known for its cultural attractions but also offers team building activities to promote camaraderie and collaboration among colleagues. The city provides local support and services to ensure your office party runs smoothly. Read on to discover the best venues, unique activities, and cultural heritage that Birmingham has to offer, as well as the approximate cost of hosting an office party and the services and support you can expect from local vendors in Birmingham.
Vibrant Nightlife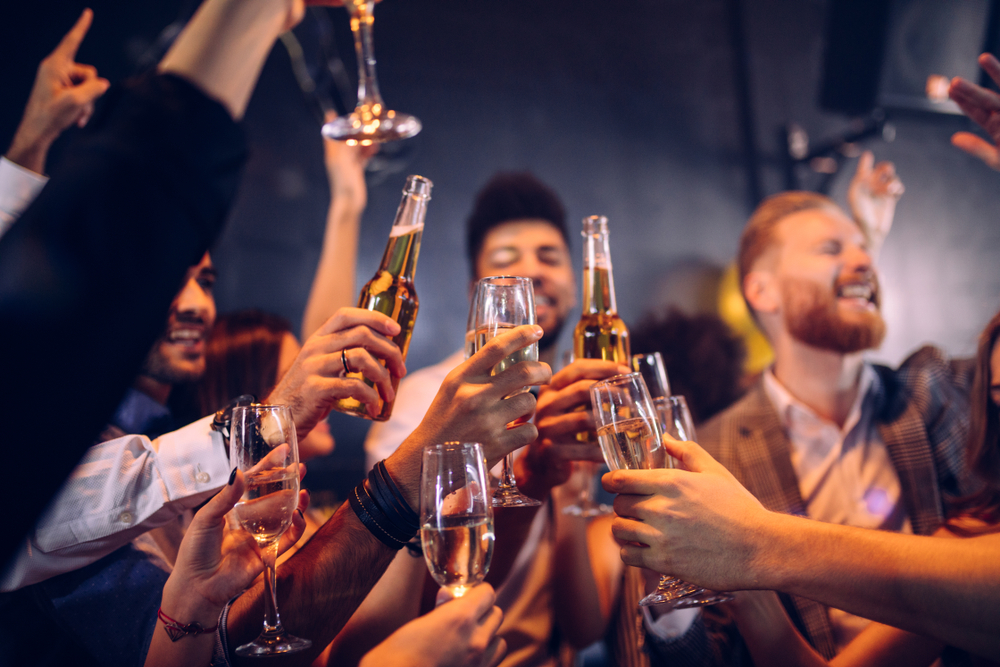 Birmingham, a city with a rich industrial heritage and a diverse cultural scene, is a treasure trove for those seeking a vibrant and eclectic nightlife experience. The city's nightlife is a kaleidoscope of entertainment, offering something for everyone, from pulsating nightclubs to cozy pubs, making it the perfect city for a night out.
Birmingham boasts a thriving club scene, catering to a variety of musical tastes and preferences. Whether you are into mainstream hits, techno beats, or indie tunes, the city has a club for you. Venues like Snobs offer a multi-level experience with different music genres on each floor, while The Mill provides an industrial backdrop for live music and club nights.
For those who prefer a more relaxed atmosphere, Birmingham is home to a plethora of traditional pubs and trendy bars. The city's pubs offer a cozy ambiance, a selection of craft beers and local ales, and often, live music. Meanwhile, the bars in Birmingham serve up innovative cocktails, craft beers, and a stylish setting, ideal for a casual night out or sophisticated socializing.
Birmingham has a rich musical heritage and offers a wealth of live music venues. From intimate gigs at the Sunflower Lounge to major concerts at the O2 Academy, the city is a hub for live music enthusiasts. Whether you are into rock, jazz, or classical music, Birmingham's live music scene is dynamic and diverse, providing a soundtrack for every night out.
No night out is complete without indulging in some culinary delights, and Birmingham excels in this area. The city's culinary scene is a melting pot of flavors, offering a range of dining options from street food to fine dining. The Balti Triangle is a must-visit for curry lovers, while Digbeth Dining Club offers a rotating lineup of street food vendors.
Diverse Venue Options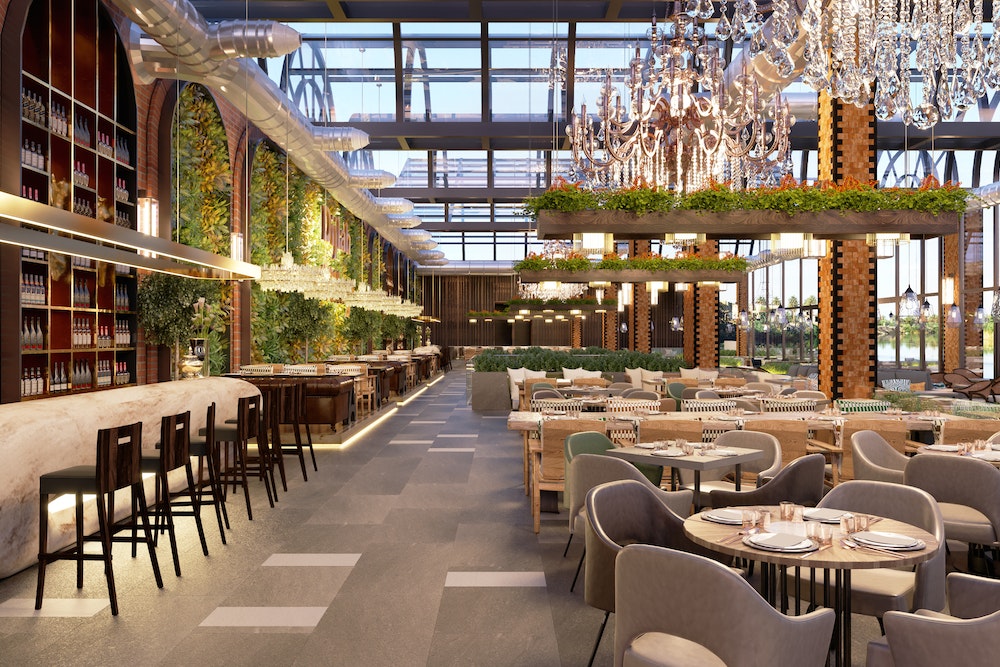 When planning an office party in Birmingham, you have a diverse range of venue options to choose from. Here are some excellent venues to consider:
The Belfry Hotel and Resort: This luxurious venue offers a variety of options for hosting your office party, including elegant ballrooms and outdoor spaces. The Belfry can easily accommodate large gatherings and provides exceptional service.
The NEC: This versatile venue is ideal for hosting large-scale office parties. It features spacious halls and modern facilities that can cater to different themes and styles of events.
Gas Street Social: Situated in the heart of Birmingham, Gas Street Social offers a vibrant and contemporary space for office parties. It boasts stylish interiors and delicious food and drink options, making it the perfect choice for a trendy and unique event.
Birmingham Botanical Gardens: If you prefer a natural and serene setting, the Botanical Gardens is a fantastic choice. It showcases stunning gardens and picturesque landscapes that provide a beautiful backdrop for your office party.
Fazeley Studios: This creative venue is perfect for those seeking a unique and unconventional office party experience. It has a stylish warehouse setting and flexible spaces that can easily be transformed to suit any theme or atmosphere.
These diverse venue options in Birmingham ensure that you can find the perfect setting for your office party, whether you prefer an elegant hotel, a spacious exhibition center, a trendy social hub, a tranquil garden, or a creative studio. Consider the size of your party, the desired atmosphere, and your specific requirements when choosing the best venue for a memorable office party in Birmingham.
Convenient Location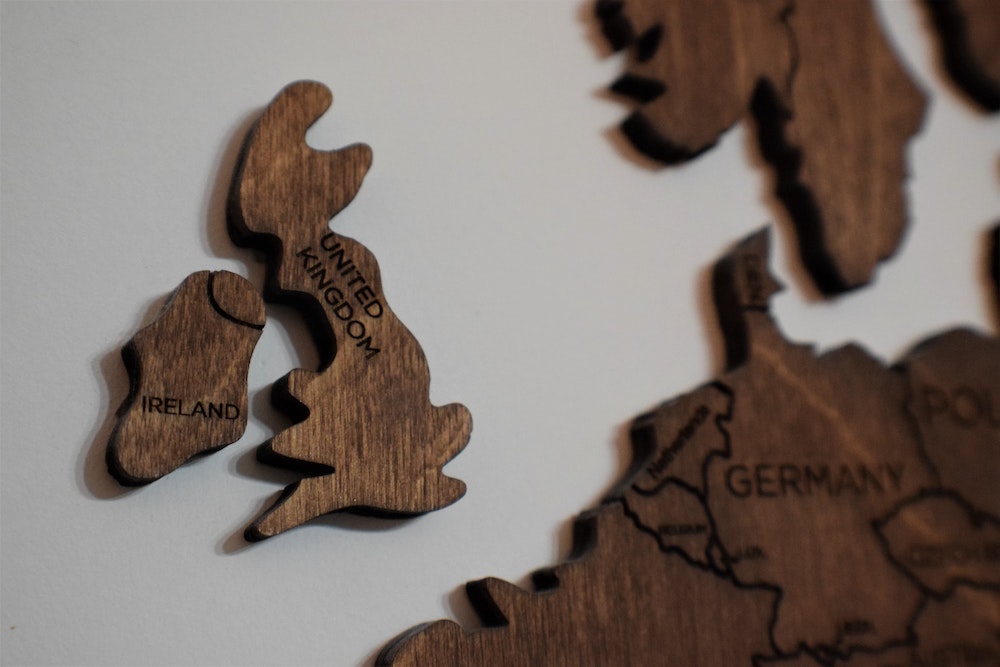 Birmingham, with its convenient location in the centre of the UK, is the perfect choice for your corporate celebration. Its excellent transport links and easy accessibility make it a convenient option for employees from all parts of the country. The city boasts major roads and motorways, ensuring hassle-free travel.
Additionally, Birmingham New Street, one of the country's busiest railway stations, and an international airport provide multiple transportation options for both local and out-of-town guests.
When it comes to accommodation, Birmingham offers a wide range of choices, from luxury hotels to more affordable options, allowing attendees to easily find a comfortable place to stay near the venue. Birmingham's vibrant urban atmosphere adds to the celebration experience, with its variety of entertainment options, such as restaurants, bars, cultural attractions, and shopping areas.
All in all, Birmingham's convenient location truly sets it apart as the ideal destination for any corporate gathering.
Excellent Transport Links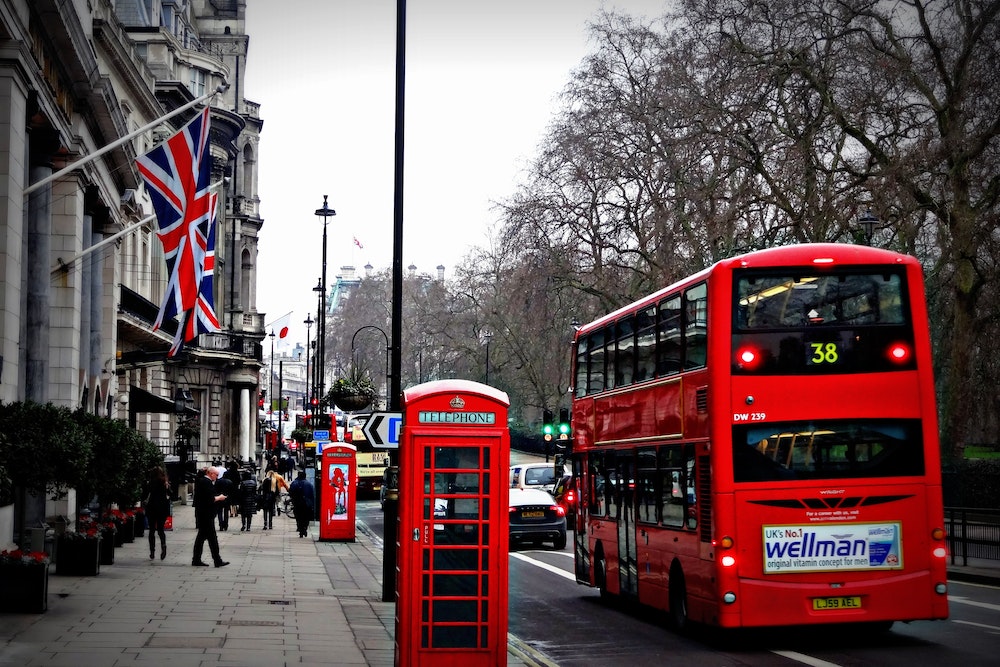 Birmingham offers excellent transport links, making it the perfect choice for hosting your office party. There are several key factors to consider when it comes to transportation:
Train networks: Birmingham boasts a comprehensive train network that connects to major cities across the UK. With frequent train services, your guests can enjoy fast and efficient transportation.
Road connections: The city benefits from excellent road connections, including major motorways like the M6, M42, and M5. This ensures easy access from different parts of the country, guaranteeing a smooth journey for all attendees.
Airport access: Birmingham has its own international airport, providing direct flights to various destinations. This is especially advantageous if you have guests flying in from different parts of the world, as they can conveniently reach the city without any hassle.
Local transportation: Birmingham boasts a well-developed local transportation system, including buses and trams. This ensures that your guests can easily navigate within the city, both before and after the office party.
Parking facilities: The city offers a wide range of parking facilities, from on-street parking to multi-story car parks. This provides convenient options for guests who prefer to drive to the venue.
By hosting your office party in Birmingham, you can ensure that your guests have no difficulty traveling to and from the event. The city's excellent transport links enhance the overall convenience and enjoyment of the occasion.
Welcoming Hospitality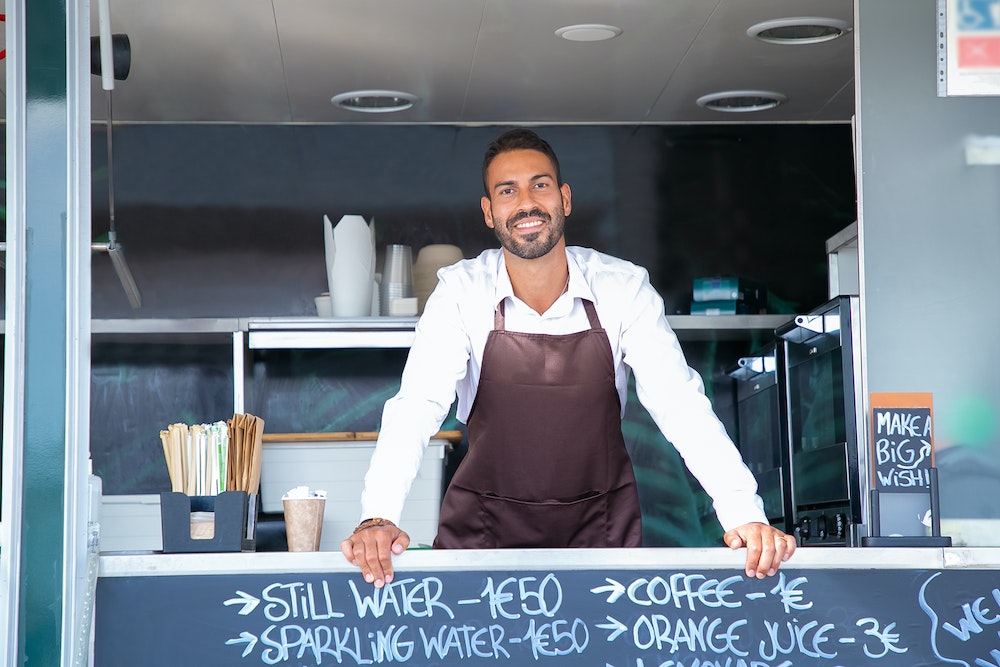 Birmingham offers warm and friendly service, accommodating venues, delicious catering, diverse entertainment options, a convenient location, and a collaborative atmosphere for your office party.
1. Friendly Service: Birmingham staff at hotels, restaurants, and event venues are dedicated to providing exceptional service for guests.
2. Accommodating Venues: Birmingham offers a variety of venues that can accommodate different party sizes and preferences.
3. Delicious Catering: Birmingham has a vibrant culinary scene, with many restaurants and catering services that provide delicious food and beverages for your office party.
4. Diverse Entertainment: Birmingham offers a range of entertainment options, including live bands, DJs, and comedians.
5. Convenient Location: Birmingham is easily accessible for attendees travelling from different areas, with excellent transport links and a central location.
6. Collaborative Atmosphere: Birmingham's welcoming hospitality fosters a collaborative atmosphere, enhancing teamwork and boosting morale among employees.
Affordable Pricing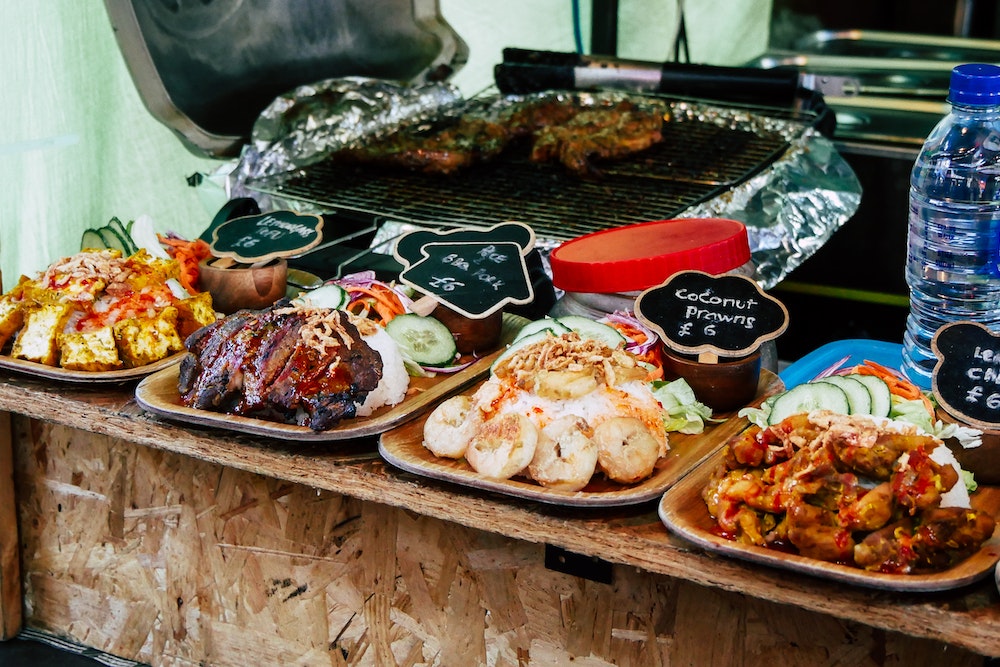 When planning an office party in Birmingham, one key factor is affordable pricing. Birmingham offers great options for affordable office parties due to the following reasons:
Venue rental: Birmingham has a wide range of affordable venues for office parties. These include restaurants, bars, community halls, and event spaces. You can find a venue that suits your budget without compromising on quality.
Catering options: Birmingham's diverse culinary scene offers affordable catering options to suit any taste. You can choose from traditional British cuisine, international flavors, or a buffet-style setup. Many caterers offer competitive pricing.
Entertainment: Birmingham has a vibrant entertainment scene that caters to different budgets. You can find talented local artists and performers, including live bands and DJs, who can enhance your office party without breaking the bank.
Transportation: Birmingham has excellent transportation links, such as buses, trains, and a well-connected airport. This means that your colleagues and guests can easily commute to the office party at affordable rates.
In the 18th century, Birmingham became known as the "workshop of the world" due to its thriving manufacturing industry. The city's focus on affordable production techniques revolutionized industries like metalworking, jewellery, and textile manufacturing. This history of innovation and cost-effectiveness continues today, making Birmingham a city that offers affordable pricing options for various activities, including office parties.
Cultural Attractions
Birmingham possesses a lively and diverse range of cultural attractions. The city offers opportunities for artistic, historical, and performing arts experiences for people from all backgrounds.
Museums and Art Galleries: Birmingham is home to world-class museums and art galleries, such as the Birmingham Museum and Art Gallery. It houses an extensive collection of artwork and artifacts. Another popular destination is the Midlands Arts Centre, which is renowned for its contemporary art exhibitions.
Historical Landmarks: Explore Birmingham's rich history by visiting attractions like Aston Hall, an exquisite Jacobean mansion, and the Birmingham Back to Backs, a preserved courtyard of historic houses that provide a glimpse into the city's industrial past.
Music and Theatre: Birmingham takes pride in its vibrant music and theatre scene. The Symphony Hall is well-known for its excellent acoustics and hosts classical concerts. The Birmingham Hippodrome is a top destination for theatrical performances.
Cultural Festivals: Birmingham is famous for its lively festivals that celebrate various cultures and art forms. Whether it's the Birmingham Literature Festival or the Birmingham International Dance Festival, there is always an event showcasing the city's diverse cultural heritage.
If you are planning a visit to Birmingham, make sure not to miss out on these cultural attractions. Immerse yourself in the art, history, and dynamic atmosphere of this captivating city. Birmingham has something to offer that will captivate and inspire you, whether you are a history enthusiast, an art lover, or a performing arts aficionado.
Team Building Activities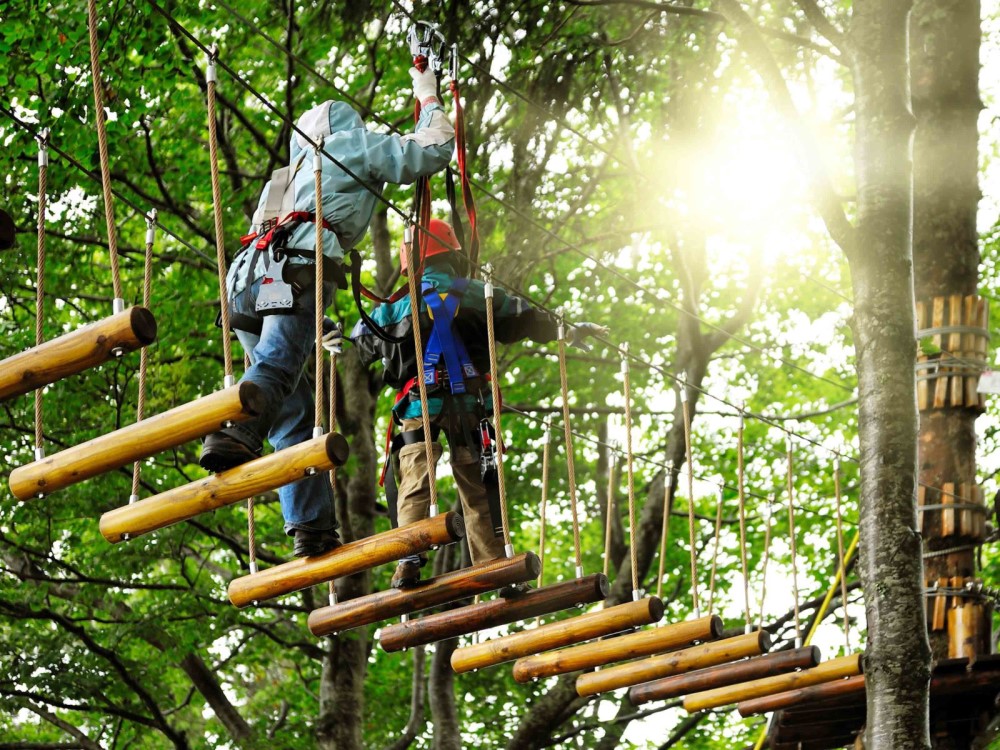 Team Building Activities are crucial for creating a positive work environment. These activities foster cooperation, improve communication, and boost morale. Here are some effective options to consider:
1. Icebreaker games: Start with fun icebreaker games to break down barriers and create a relaxed atmosphere. Activities like "Two Truths and a Lie" or "Human Knot" can help team members get to know each other better.
2. Escape rooms: Challenge your team's problem-solving skills with escape rooms. Solving puzzles and finding clues together under pressure enhances teamwork and communication.
3. Outdoor challenges: Engage your team in outdoor activities such as ropes courses or scavenger hunts. These activities promote teamwork, trust, and leadership while enjoying the outdoors.
4. Team-building workshops: Organize workshops that focus on specific skills like effective communication, conflict resolution, or time management. These workshops help team members enhance proficiency in various aspects of their work.
5. Volunteer work: Plan volunteer activities to give back to the community as a team. Engaging in charity work not only boosts team spirit but also cultivates a sense of purpose and fulfillment.
When selecting team-building activities, prioritize the preferences and needs of your team. Ensure that the activities are inclusive, promote collaboration, and align with your team's objectives. By investing time and effort into team-building activities, you can enhance productivity and harmony among your team members.
Understanding Why Birmingham is the Perfect City for Your Office Party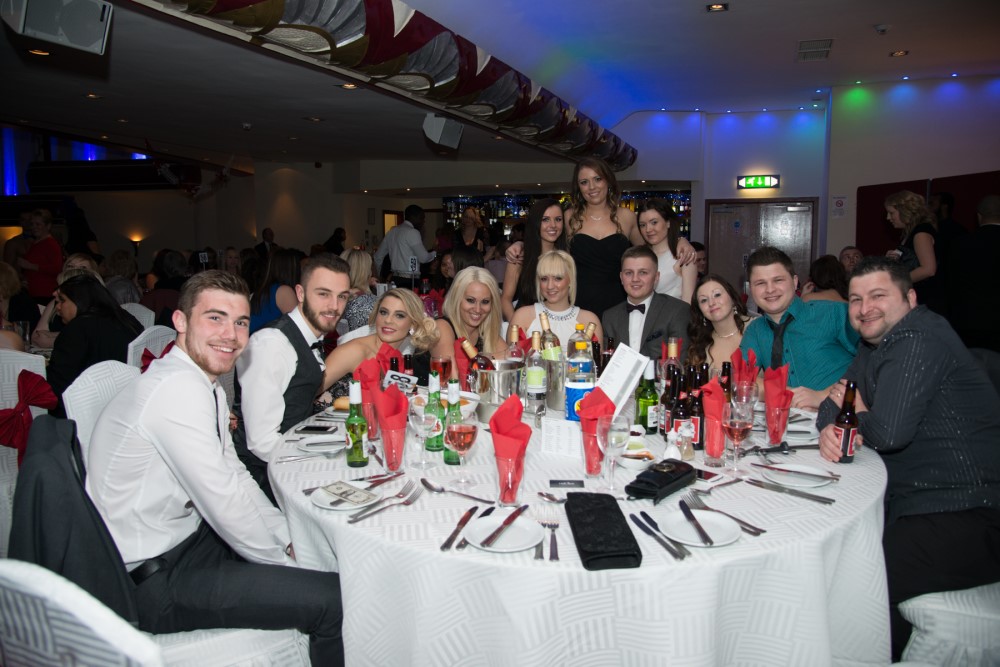 Birmingham is an ideal location for your office party. Why should you choose Birmingham for your office party? Well, it offers a vibrant atmosphere, convenient location, and a wide range of venues and activities. The city has a lively nightlife scene with numerous restaurants, bars, and clubs, catering to everyone's preferences.
Additionally, Birmingham is centrally located in the United Kingdom, making it easy for employees from all parts of the country to reach. It benefits from excellent transportation links, including a major international airport and a well-connected railway network.
Moreover, Birmingham offers diverse venues to cater to different budgets and preferences, including rooftop bars, stylish restaurants, and unique event spaces.
If you want to add some team-building activities or live entertainment options to your office party, Birmingham has you covered with options like Escape Live. For a more relaxed and sociable atmosphere, The Alchemist cocktail bar offers distinctive drinks and a lively ambiance.
By choosing Birmingham for your office party, you can ensure a memorable event that caters to the varied interests of your colleagues. So why not consider Birmingham for your next office party?
What Are the Best Venues for an Office Party in Birmingham?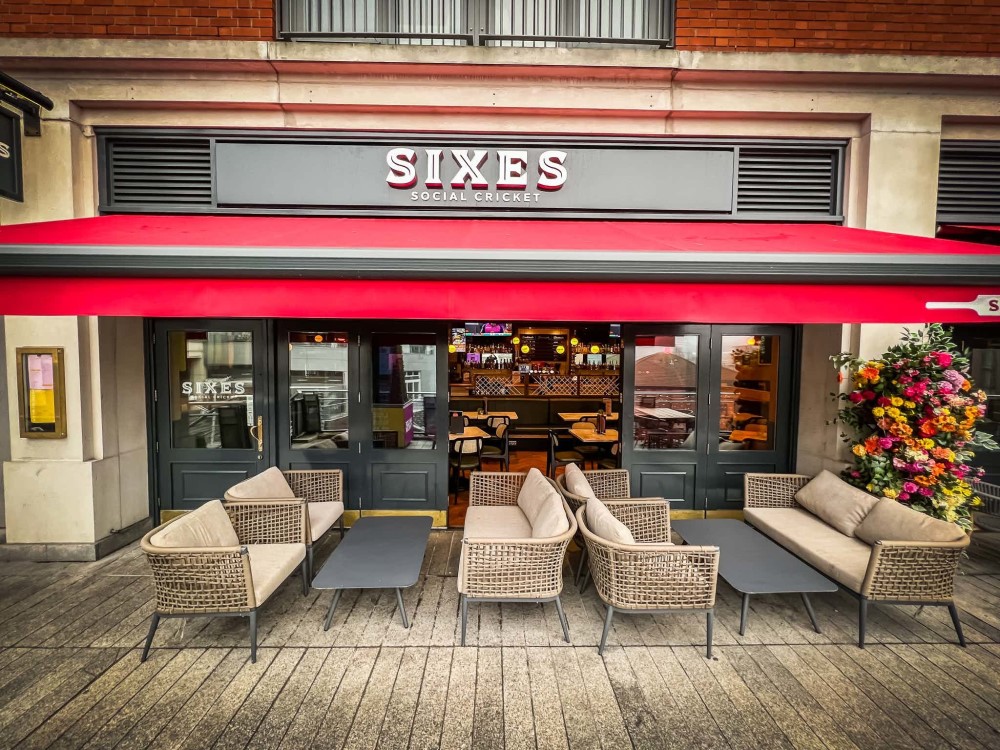 Birmingham, with its eclectic mix of venues, offers a multitude of options for hosting an office party, ensuring every event is unique and memorable. Here are some of the best venues in Birmingham for an office party:
Sixes Birmingham is a premier venue for office parties, offering a unique blend of cricket simulation and exquisite dining options. It provides an interactive and lively environment, making it an ideal choice for those looking to add a touch of excitement to their office party.
Located in Birmingham City Centre, Havana Bar offers a vibrant atmosphere with a capacity to accommodate up to 250 guests. It is a part of Revolucion De Cuba Birmingham, known for its lively ambiance and diverse beverage options, making it a suitable venue for a dynamic office party.
The Martini Lounge at Dirty Martini Birmingham, located in the city centre, is another excellent venue for office parties. With a capacity to host up to 120 guests, it offers a stylish and sophisticated environment, ideal for those looking to have a refined and elegant office party.
The Upstairs Private Event Space at The Actress & Bishop, also located in Birmingham City Centre, can accommodate up to 175 guests. It offers a private and cozy environment, making it a suitable choice for those looking for a more intimate and relaxed office party setting.
What Are Some Unique Activities for Office Parties in Birmingham?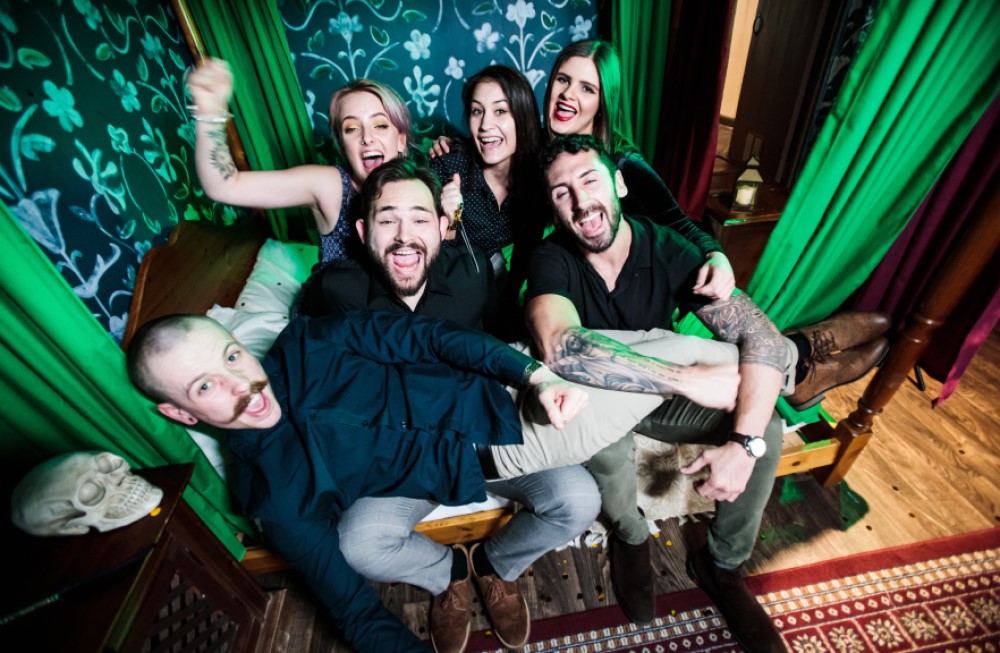 When organizing an office party in Birmingham, it is essential to think about distinctive activities that will bring excitement and create lasting memories for your colleagues. Here are some ideas to truly make your office party in Birmingham stand out:
Engage your team in an exhilarating escape room challenge to assess problem-solving skills and promote teamwork.
Organize a fun pub quiz night for friendly competition and a sense of unity.
Take a guided walking tour to explore the rich history and vibrant culture of Birmingham.
Get everyone involved in a hands-on cocktail-making class to learn the art of creating delightful cocktails.
Dare to try outdoor adventure activities like canoeing, archery, and climbing to cultivate team bonding.
By incorporating these activities, your office party in Birmingham will offer a fun and engaging experience, leaving a positive and unforgettable impression on all participants.