Brighton, located on the stunning south coast of England, is a vibrant city that is steeped in history and boasts an array of historic sites that attract visitors from all over the world. From majestic palaces to iconic piers, beautiful beaches to fascinating museums, Brighton offers a wealth of historic landmarks and cultural treasures for tourists to explore and enjoy.
One of the must-visit Brighton historic sites is the Royal Pavilion. With its distinctive Indian-inspired architecture and opulent interiors, the Royal Pavilion is a testament to the extravagant tastes of King George IV. Brighton Pier is another iconic attraction that has been captivating visitors for over a century, offering a delightful mix of nostalgic charm and thrilling seaside entertainment. The pebble beach of Brighton is also a famous landmark, renowned for its picturesque views and vibrant atmosphere.
For history and art enthusiasts, the Brighton Museum and Art Gallery houses an impressive collection of artworks and artifacts that showcase the rich heritage of the city. Brighton Dome, a historic performance venue, hosts a diverse range of events and concerts throughout the year, making it a cultural hub of the city. The Lanes, a maze of narrow streets filled with unique shops and boutiques, offer a delightful shopping experience with a touch of history.
Preston Manor, a beautifully preserved Edwardian manor house, allows visitors to step back in time and witness the grandeur of a bygone era. The Brighton Toy and Model Museum, on the other hand, fascinates visitors with its extensive collection of toys and models from different eras.
Brighton's West Pier, although now a hauntingly beautiful skeleton, holds a special place in the city's history and serves as a reminder of its iconic past. Meanwhile, the Booth Museum of Natural History showcases captivating exhibits that educate visitors about the natural world.
These historic sites each have their own unique stories to tell and offer visitors a chance to delve into Brighton's enchanting past. Whether you are interested in architecture, art, history, or simply want to soak up the atmosphere of this charming city, exploring Brighton's historic sites is a must for any visitor.
The Royal Pavilion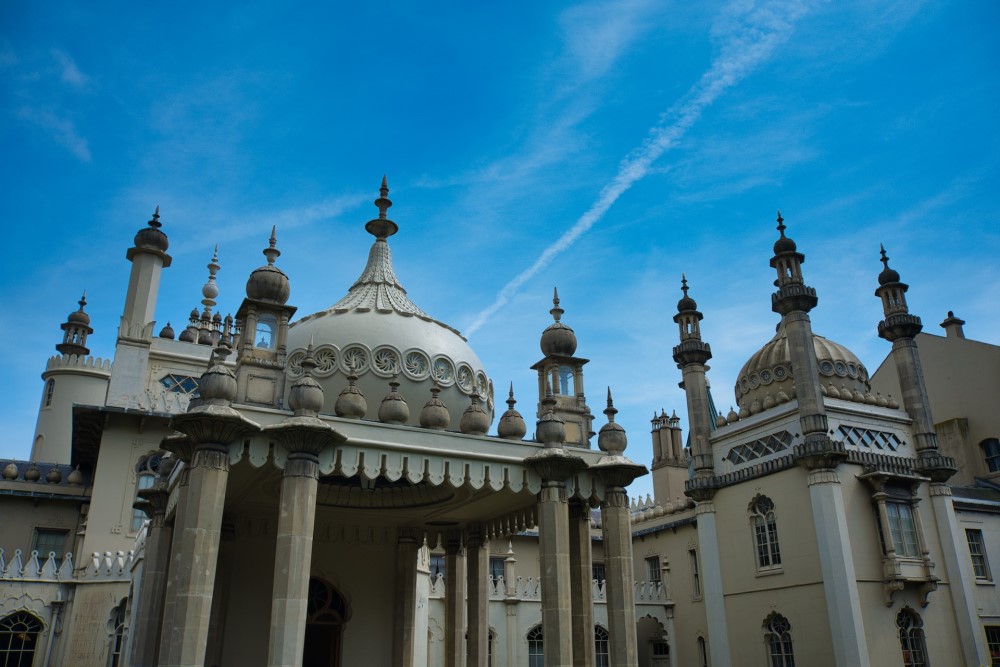 The Royal Pavilion in Brighton is a remarkable architectural masterpiece. Built in the early 19th century, it was previously the royal residence of King George IV. The Royal Pavilion combines Indian and Chinese influences, resulting in a unique appearance.
Inside, visitors have the opportunity to explore extravagant rooms such as the Banqueting Room, Music Room, and Great Kitchen. The interiors are adorned with intricate decorations and lavish furnishings, providing a glimpse into the extravagant lifestyle of the royal family.
The beautifully landscaped gardens surrounding the Royal Pavilion are equally impressive. They have lush lawns, vibrant flower beds, and picturesque pathways, making them perfect for a leisurely stroll or a sunny day picnic.
In addition to its historical significance, the Royal Pavilion serves as a cultural hub. It hosts exhibitions, events, and performances throughout the year, showcasing the region's rich heritage and artistic talents.
Fact: During World War I, the Royal Pavilion acted as a hospital for Indian soldiers, offering a place of healing and recovery for the wounded.
Please review this translation and let me know if I can assist you further.
Brighton Pier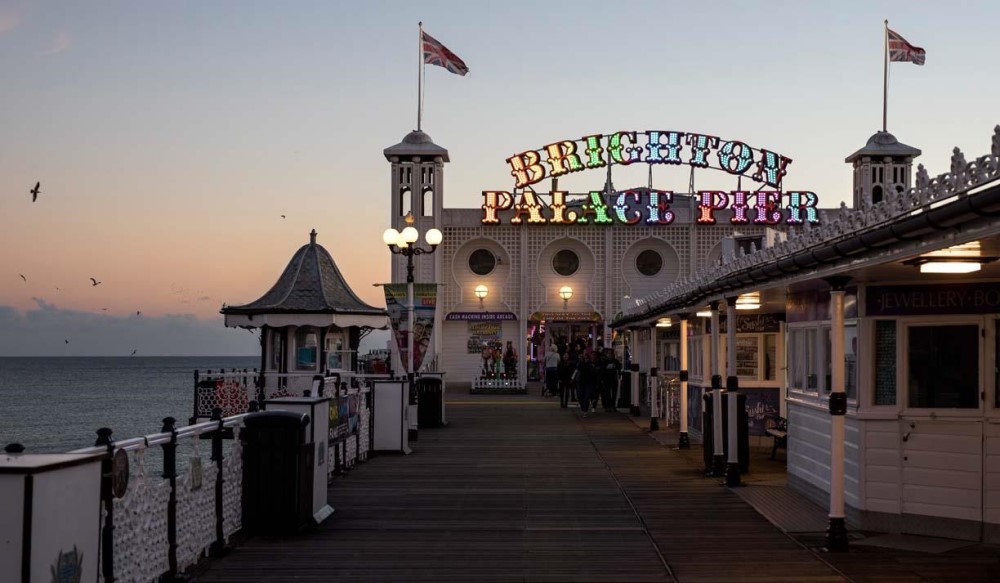 Brighton Pier offers attractions and entertainment for visitors. Fairground rides, arcade games, food and drink, views and photography, and live entertainment are all available. There are thrilling fairground rides such as roller coasters, carousels, and Ferris wheels. The arcade area is filled with classic and modern games. Enjoy delicious snacks and treats while taking pleasure in the sea breeze. Take a leisurely stroll along Brighton Pier and appreciate the stunning views of the coastline and Brighton Beach. Admire live performances by musicians, magicians, and street performers.
A true story from last summer, a couple visited Brighton Pier to commemorate their anniversary. They played arcade games with the expectation of winning a cuddly toy as a memento. After multiple attempts, they eventually achieved the highest score and won the game. They were extremely happy and could not contain their excitement. It may have been a small victory, but it made their anniversary celebration unforgettable.
Brighton Beach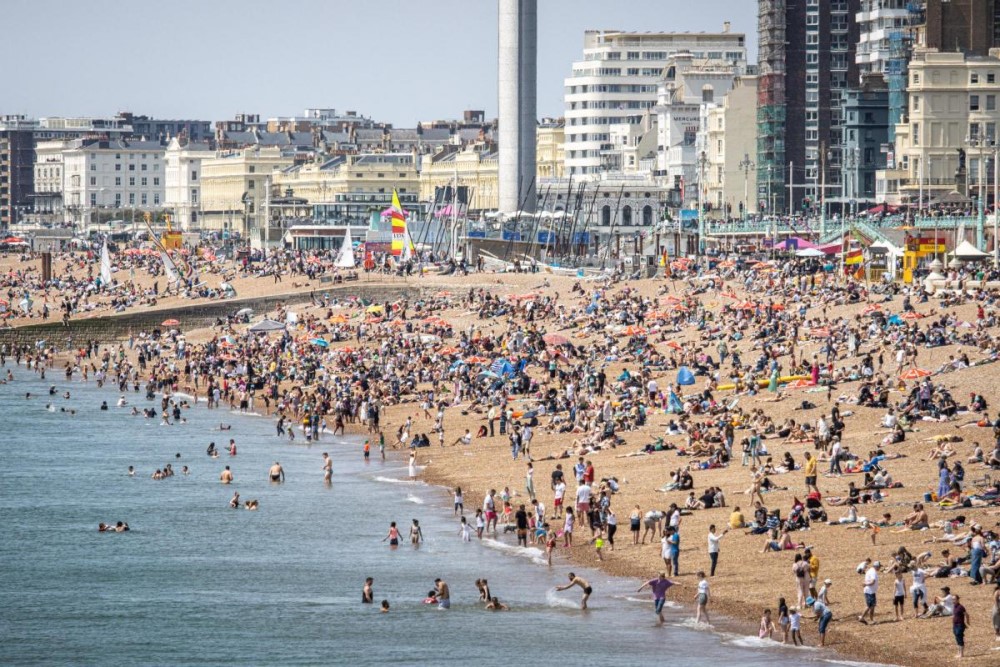 Brighton Beach is a popular destination in Brighton, famous for its pebbly shores and stunning views of the English Channel. Brighton Beach is included in an area from Sheepshead Bay to Sea Gate that was purchased from the Native Americans in 1645 for a gun, a blanket and a kettle. Brighton Beach was located on sandy terrain, and before development in the 1860s, had mostly farms.Here are some important details about it:
1. Location: Brighton Beach is located in Brighton and Hove, on the southern coast of England.
2. Accessibility: The beach is easily accessible, located near the city centre, making it a favorite spot for both locals and tourists.
3. Activities: Visitors can enjoy a leisurely walk along the promenade, relax on the beach, or take part in water sports such as swimming and surfing.
4. Landmarks: Brighton Pier is a prominent landmark, offering amusement rides, arcades, and food stalls that add to the lively atmosphere.
5. Events: Brighton Beach hosts a variety of events and festivals throughout the year, including the Brighton Festival and Brighton Pride Parade, which enhance its vibrant and diverse character.
Brighton Museum and Art Gallery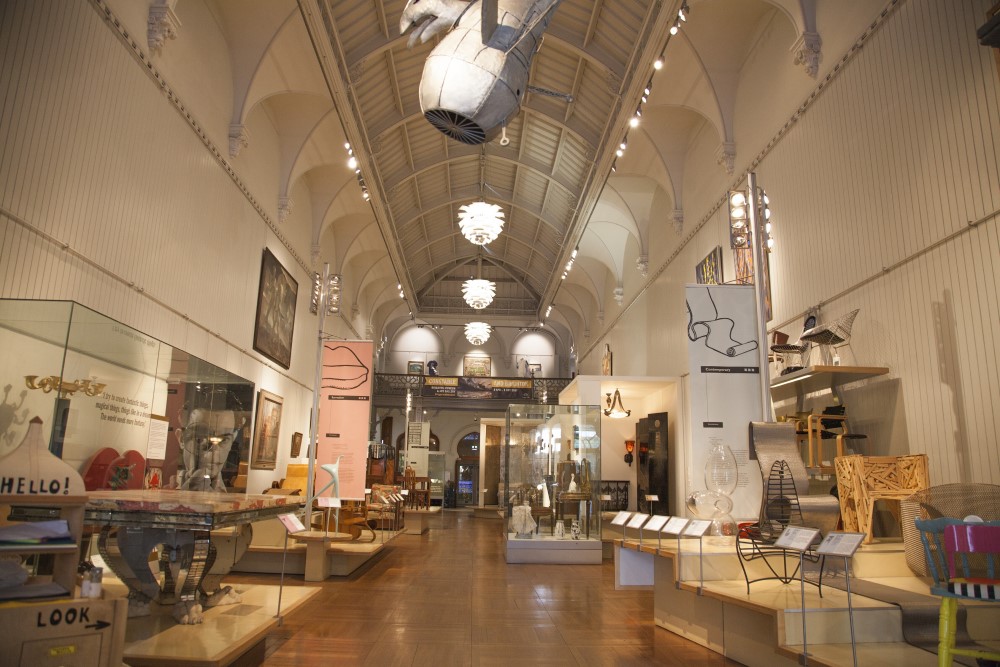 The Brighton Museum and Art Gallery is a notable cultural institution in Brighton. It provides displays and activities for visitors. Here are some important points to consider when exploring the premises:
1. Collections:
The museum houses a wide-ranging assortment of artwork and artefacts, which include paintings, sculptures, and historical objects. These collections showcase Brighton's cultural heritage.
2. Exhibitions:
The museum hosts temporary exhibitions that present a variety of themes and artistic styles. Visitors can view both contemporary and traditional artwork.
3. Activities:
The museum offers captivating activities suitable for visitors of all ages. From guided tours and workshops to interactive displays, there is something for everyone to enjoy.
4. Educational Programmes:
The museum offers educational programmes that aim to foster a deeper understanding and appreciation of art and culture. These programmes cater to schools, families, and individuals who are interested in learning about Brighton's history.
5. Community Engagement:
The Brighton Museum and Art Gallery actively engages with the local community through outreach programmes and collaborations. This ensures that the museum remains an essential and inclusive cultural centre.
Visiting the Brighton Museum and Art Gallery is an excellent way to immerse oneself in Brighton's vibrant art scene. With its diverse collections, engaging activities, and commitment to community engagement, it offers a unique cultural experience for visitors.
Brighton Dome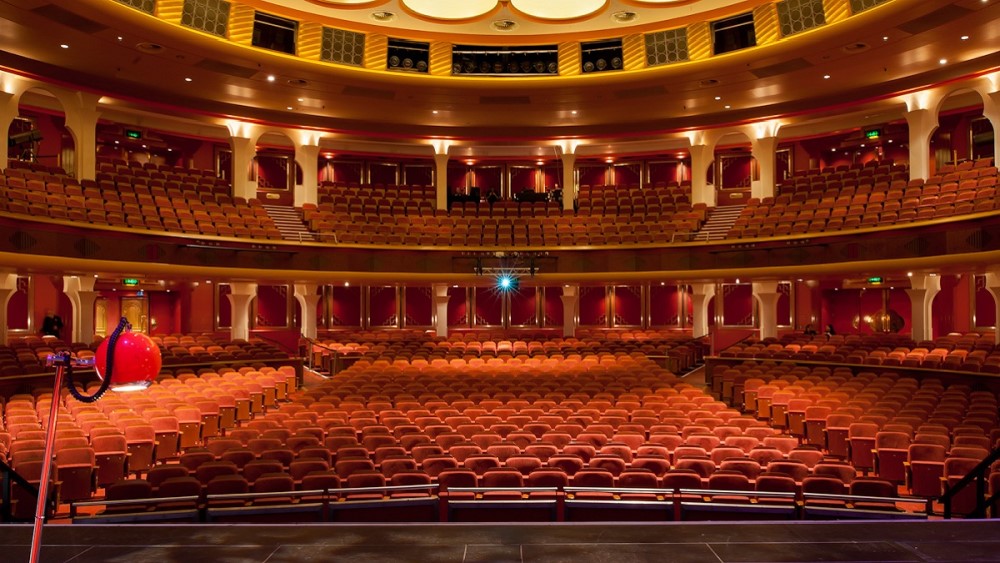 Brighton Dome is a historical site located in Brighton, United Kingdom. It is a building that has been classified as Grade I and serves as a cultural venue. Originally, the Dome was utilized as the Prince Regent's Royal Riding School, but it now functions as a concert hall and performing arts venue.
Brighton Dome hosts a wide range of events including concerts, theatre performances, dance shows, and art exhibitions. It consists of three main venues: the Concert Hall, the Corn Exchange, and the Studio Theatre. Each venue offers unique spaces for various types of performances.
The architecture of Brighton Dome is remarkable, with its distinctive dome-shaped roof and elegant design. The interior of the building is equally impressive, adorned with intricate details and beautiful features.
Visitors have the opportunity to explore the history of Brighton Dome through guided tours or by attending events. It is also a popular tourist attraction, drawing visitors from all around the world who appreciate its historical significance and cultural offerings.
Fact: Brighton Dome has welcomed renowned artists and performers such as David Bowie, Nina Simone, and the English National Ballet. Its diverse program ensures a constant sense of excitement at this historical site.
The Lanes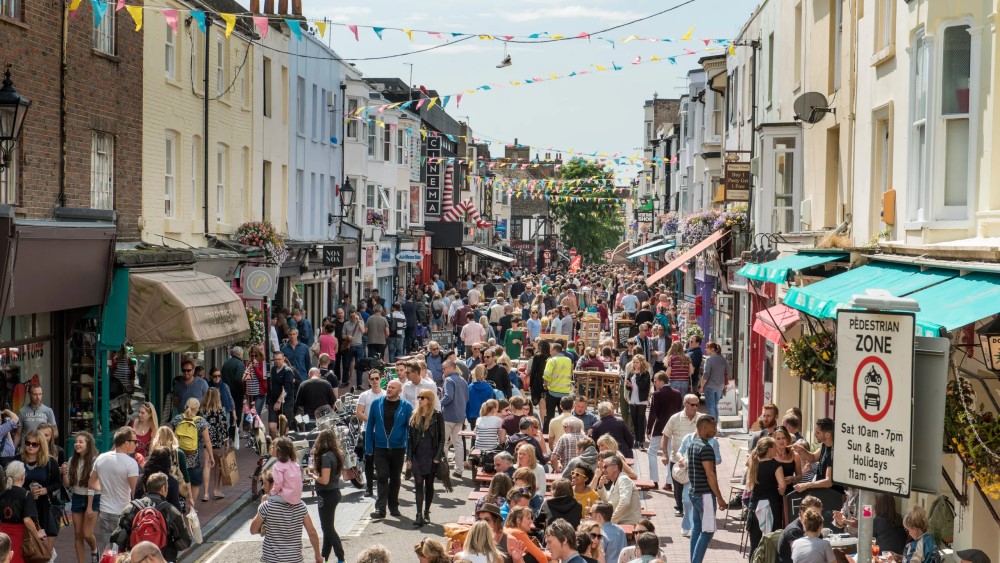 The Lanes in Brighton is an area of great popularity and is one of the most family-friendly activity that is worth exploring. Here are some key highlights and attractions:
Unique Shops: The Lanes are known for their narrow and winding streets, which are full of independent boutiques and antique shops. You can find vintage clothing, artisan crafts, and jewellery.
Charming Cafés: Take a break from shopping and enjoy a cup of coffee or a pastry at one of the charming cafés in The Lanes. The atmosphere is cosy and perfect for people-watching.
Historic Architecture: Appreciate the beautiful Georgian and Victorian architecture as you wander through The Lanes. The narrow alleyways and cobbled streets add charm.
Jewellery Quarter: The Lanes are famous for their jewellery quarter, which offers exquisite pieces by local designers. Find unique engagement rings or souvenirs.
Nightlife: The Lanes come alive after dark with a vibrant nightlife scene. Enjoy trendy cocktail bars and traditional pubs.
Pro-tip: To fully experience The Lanes, visit on weekdays or early mornings when the streets are less crowded. Explore at your own pace and soak in the charm of this historic area.
Preston Manor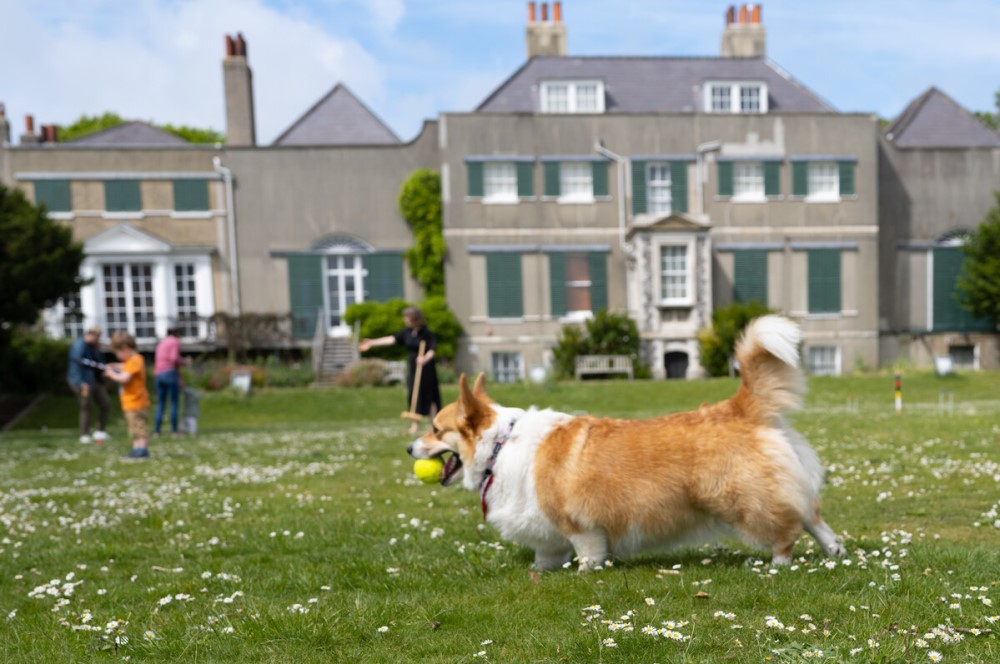 Preston Manor in Brighton is a historical site that showcases the splendour of the Edwardian era. Constructed in the late 19th century, Preston Manor's exquisite architectonics, beautiful gardens, and intriguing past make it a destination that must be visited. Here are the significant aspects:
1. Architectonics: Preston Manor boasts stunning Edwardian architectonics, with a red brick frontage, intricate details, and grand interiors. The design epitomises the opulence of that era.
2. Preston Manor has a noteworthy history, as it has been owned by the Stanford family for over two centuries. Visitors can explore the period rooms adorned with furniture, artwork, and personal belongings, offering a glimpse into the lives of its former occupants.
3. Eerie tales: Preston Manor is renowned for its eerie tales and paranormal activity. Visitors can partake in ghost tours to learn about the mysterious occurrences within its walls, adding intrigue to its history.
4. Gardens: The gardens encircling Preston Manor are enchanting, featuring formal lawns, vibrant flower beds, and serene ponds. Take a leisurely stroll through the gardens and appreciate the beauty of nature.
If you find yourself in Brighton, be sure to visit Preston Manor. Immerse yourself in its rich history, marvel at the stunning architectonics, and wander through the beautiful gardens. Preston Manor offers a distinct and captivating experience that transports you to another era.
Brighton Toy and Model Museum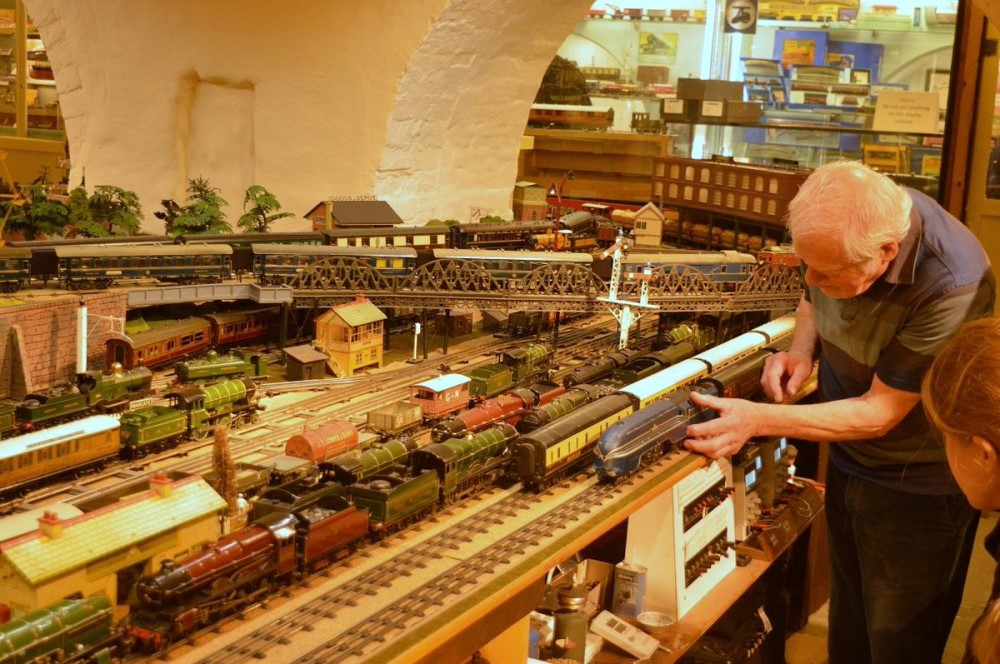 The Brighton Toy and Model Museum in Brighton is an attraction that should not be missed. It displays a collection of over 10,000 toys and models, making it one of the largest in the UK. Exhibits include antique toys, model trains, dolls, and vintage board games, providing valuable insights into their cultural and social significance.
The standout feature of the museum is its attention to detail. Each exhibit is carefully curated, allowing visitors to appreciate the craftsmanship and artistry behind these collectables. From intricate model train sets to delicate porcelain dolls, every item tells a unique story.
In addition to its collection, the museum offers interactive displays and workshops. Children can take part in hands-on activities, such as building model kits or playing with vintage toys. These experiences not only entertain but also encourage a love for history and creativity.
Whether you're a toy enthusiast or simply looking for an enjoyable day out, the Brighton Toy and Model Museum is a hidden gem. With its rich history, diverse collection, and engaging exhibits, it promises a memorable experience for visitors of all ages. Plan your visit now and immerse yourself in the enchanting world of toys and models at the Brighton Toy and Model Museum.
The West Pier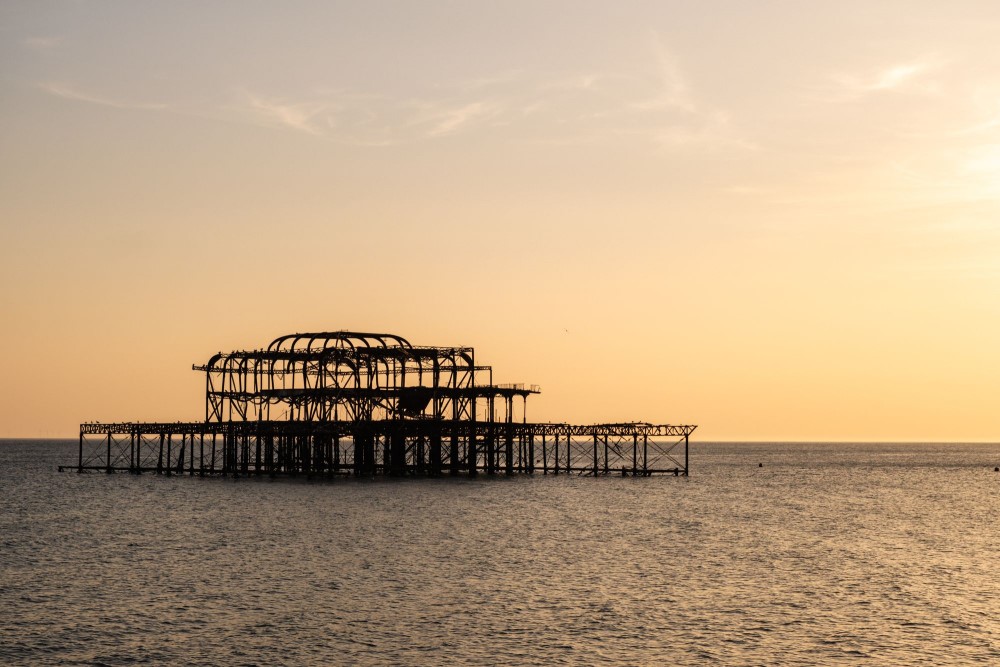 The West Pier in Brighton is significant and it attracts visitors. Here are some key details about it:
1. Structure: The West Pier was opened in 1866 and it was designed by Eugenius Birch. It was a pleasure pier from the Victorian era, made of cast iron and wood.
2. Attractions: The pier included a concert hall, a theatre, and gardens. It was popular among both locals and tourists.
3. Fire Damage: The West Pier experienced fires in 2003, 2004, and 2010.
4. Present Condition: The West Pier is currently in ruins, but efforts are being made to preserve it.
5. Rehabilitation Plans: There have been proposals to restore The West Pier, but there are challenges related to funding and logistics.
6. Symbol of Brighton: The West Pier represents the heritage of Brighton and the Victorian era.
Visiting The West Pier allows you to learn about Brighton's history and appreciate its architectural beauty.
Booth Museum of Natural History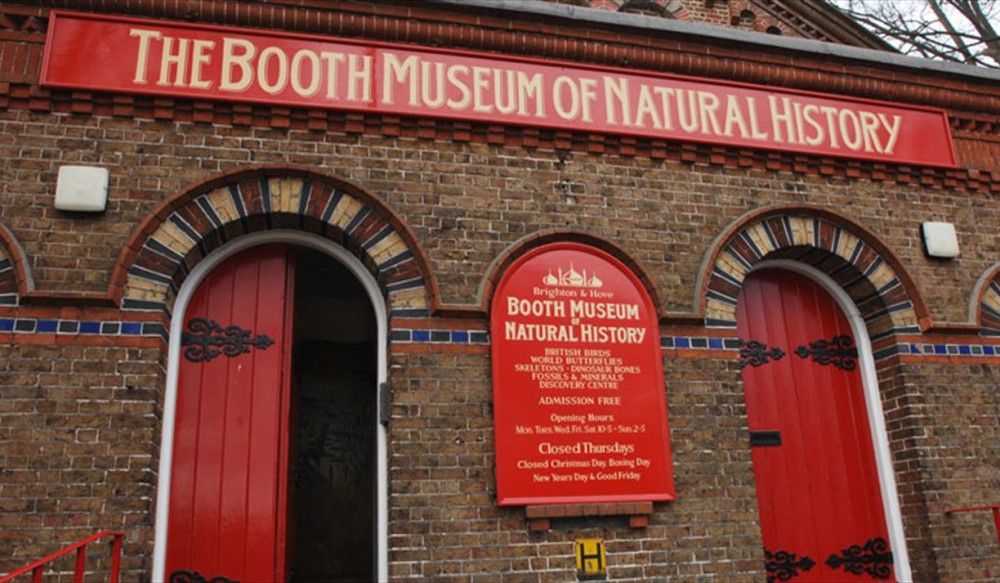 The Booth Museum of Natural History in Brighton, UK is an exceptional and captivating attraction that allows visitors to explore the marvels of the natural world. Here are some key highlights of the museum:
Exhibits: The museum houses over 500,000 specimens, including birds, insects, fossils, and skeletons. These exhibits provide a comprehensive insight into the natural history of the region and beyond.
Edward Thomas Booth: The museum is named after its founder, Edward Thomas Booth, a Victorian collector and naturalist. His dedication to preserving and documenting the natural world led to the establishment of this esteemed institution.
Interactive Displays: The museum features displays that engage visitors of all ages. From hands-on activities to multimedia presentations, there are plenty of opportunities to learn and explore.
Special Exhibitions: The Booth Museum regularly hosts exhibitions that delve deeper into specific areas of natural history. These exhibitions offer a chance to discover new and exciting aspects of the natural world.
Educational Programs: The museum offers educational programs and workshops for schools and community groups. These programs aim to deepen understanding and appreciation of the natural world.
Visit the Booth Museum of Natural History and immerse yourself in the rich history and wonders of the natural world. Explore unique specimens and learn their fascinating stories. Whether you are a nature enthusiast or simply curious about the world around you, the Booth Museum has something for everyone.
A Brief History of Brighton Historic Sites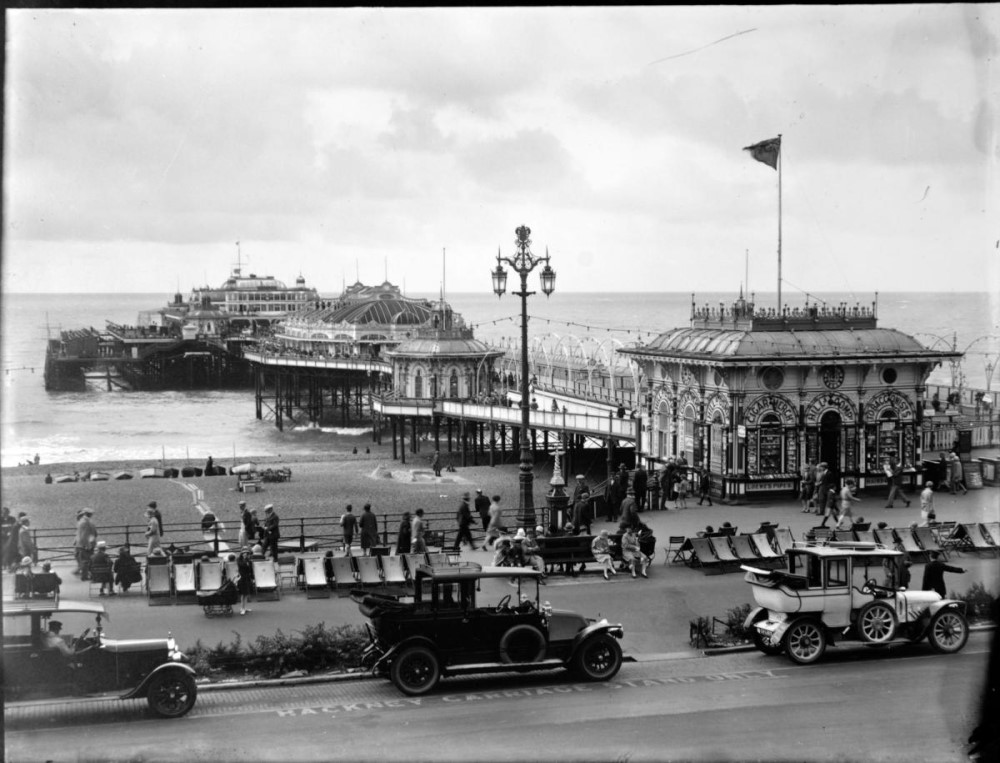 Brighton, a city on the southern coast of England, holds utmost significance in terms of historical background which has greatly influenced its identity and significance. Dating back to ancient Roman times, Brighton's origins are deeply rooted, but it truly flourished during the 18th century.
During the Regency era, Brighton underwent a remarkable transformation and emerged as a highly favored coastal resort, captivating visitors from all corners of the country. The crowning glory of Brighton's rise to fame came in the early 19th century with the establishment of the Royal Pavilion by none other than King George IV. This iconic architectural marvel with its opulent interiors serves as an ever-lasting testament to the splendor of Brighton.
As the 20th century unfolded, Brighton evolved into a vibrant center for arts and culture, nurturing a thriving music scene and embracing the vibrant LGBTQ+ community. Upholding a progressive mindset and boasting a diverse population, the city firmly established a reputation for inclusivity.
Today, Brighton stands tall as a top-notch tourist destination, renowned for its energetic ambiance, breathtaking coastline, and rich historical landmarks. It truly offers something for everyone, cherishing its heritage and cultural legacy.
An interesting tidbit: Brighton proudly claims the world's oldest surviving electric railway, known as the Volk's Electric Railway, which commenced operations back in 1883.