Manchester, a city vibrant with music, sport, and a buzzing social scene, and diverse culinary scene, stands out as an ideal location for hosting memorable office parties, making many wonder why Manchester is the perfect city for your office party.
Manchester boasts a wide array of restaurants offering modern British and international cuisine, catering to diverse palates. Whether it's fine dining in Spinningfields, street food at The Maker's Market, or traditional British food in Deansgate, the city has something to suit every mood and budget. The city's Chinatown, the second-largest in Britain, and the eateries in Rusholme offer a plethora of Asian and Middle Eastern cuisine, ensuring a culinary journey around the world without leaving the city.
The city is renowned for its varied nightlife, offering everything from hipster bars in the Northern Quarter to the lively atmosphere of the Printworks. Manchester is a major destination for live music, hosting jazz festivals, world music events, classical music, and opera, making it one of the best cities for nightlife in the UK. Whether you're looking for a gourmet dinner, an upmarket wine bar, a traditional 'real ale' pub, or a place to dance the night away, Manchester has it all.
Manchester is home to numerous literary festivals, critically acclaimed exhibitions, and has the highest number of theater seats per head of population outside of London. The city's cultural diversity is reflected in its events, including the Greater Manchester Fringe Festival, Manchester Science Festival, Manchester International Festival, and Manchester Jazz Festival, offering a rich blend of entertainment options.
Manchester is synonymous with sports, being home to two of the biggest names in football: Manchester United and Manchester City. The city offers state-of-the-art facilities including the Chill Factore indoor skiing and snowboarding slope, Manchester Climbing Center, and The National Cycling Center (Manchester Velodrome), providing a range of activities for sports enthusiasts.
Manchester, with its diverse culinary options, eclectic nightlife, rich cultural events, and sporting legacy, provides a vibrant backdrop for hosting unforgettable office parties. The city's multifaceted entertainment scene ensures a unique experience, whether it's a casual get-together or a grand celebration, making Manchester the perfect city to celebrate and create lasting memories.
Vibrant Nightlife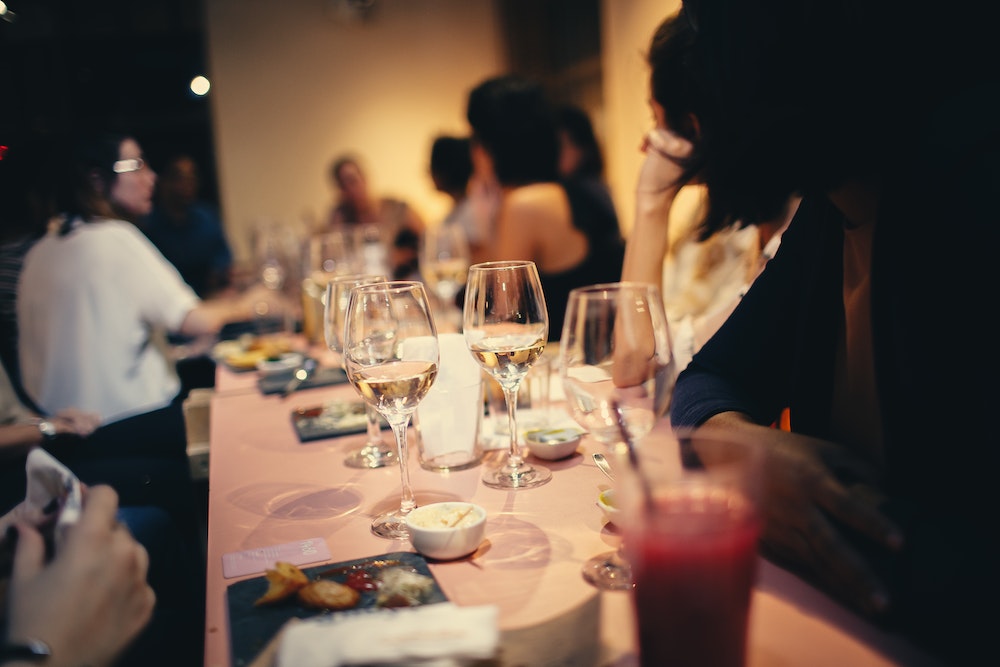 Manchester offers a vibrant nightlife with a wide range of bars, clubs, and performance venues. From dancing to the latest music to unwinding in a sophisticated lounge, Manchester has something to suit everyone's taste. With over 500 licensed establishments in the city center alone, there is always a lively atmosphere every night.
The Northern Quarter is a renowned area famous for its independent bars and unconventional venues, providing a unique and alternative nightlife experience. From live music venues to underground club nights, this area never fails to impress.
For those looking for a more refined evening, Manchester prides itself on elegant cocktail bars and rooftop lounges. With breathtaking views of the city skyline, it is the perfect setting for special occasions or a romantic night out. The meticulously crafted cocktails add to the allure of these establishments.
In addition, Manchester offers themed bars and immersive experiences that add a distinctive twist to a night out. Step into a 1920s speakeasy or visit a venue inspired by a popular TV show or film for an unforgettable and one-of-a-kind entertainment experience.
Wide Range of Venues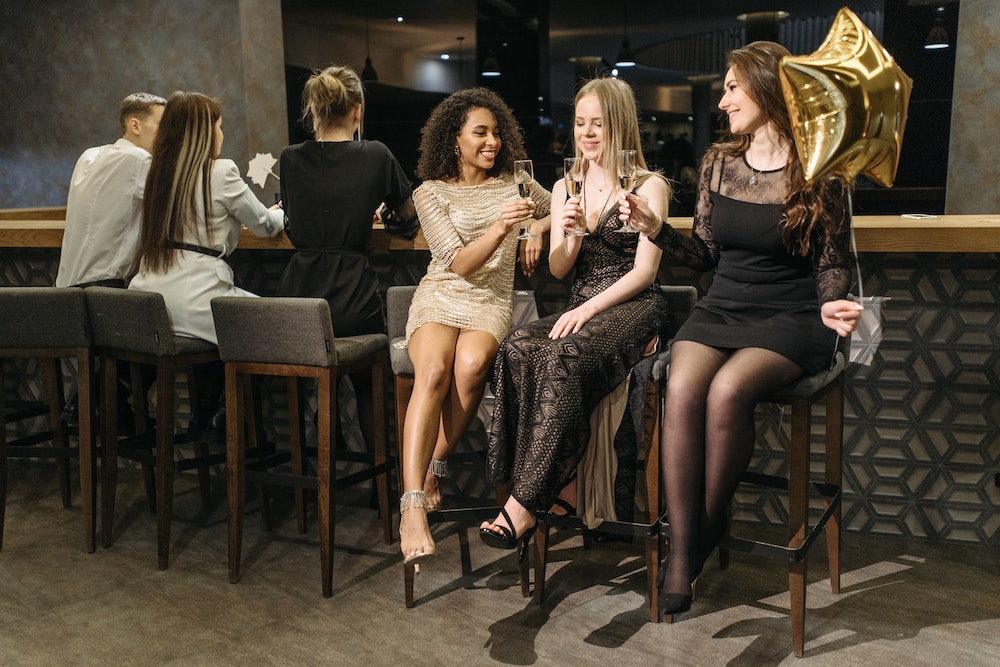 When it comes to hosting an office party, Manchester offers a wide range of venues. These venues cater to different preferences and budgets, ensuring that there is something for everyone.
Pubs and Bars: Manchester is known for its vibrant nightlife scene, and there are a wide range of pubs and bars that can accommodate office parties. From cosy traditional pubs to trendy cocktail bars, you can find a venue that suits the atmosphere you want to create.
Restaurants: If you prefer hosting your office party over a meal, Manchester has a wide range of restaurants offering various cuisines. Whether you want a casual dining experience or fine dining, you can find a restaurant to match your taste and budget.
Event Spaces: Manchester also has event spaces perfect for larger office parties. These spaces have state-of-the-art facilities and can accommodate a wide range of guests. They also offer flexibility in terms of themes and decorations.
Unique Venues: For those who want a unique office party experience, Manchester offers a wide range of unconventional venues. From museums and art galleries to indoor sports arenas, you can find a venue that will leave a lasting impression on your guests.
Cultural Attractions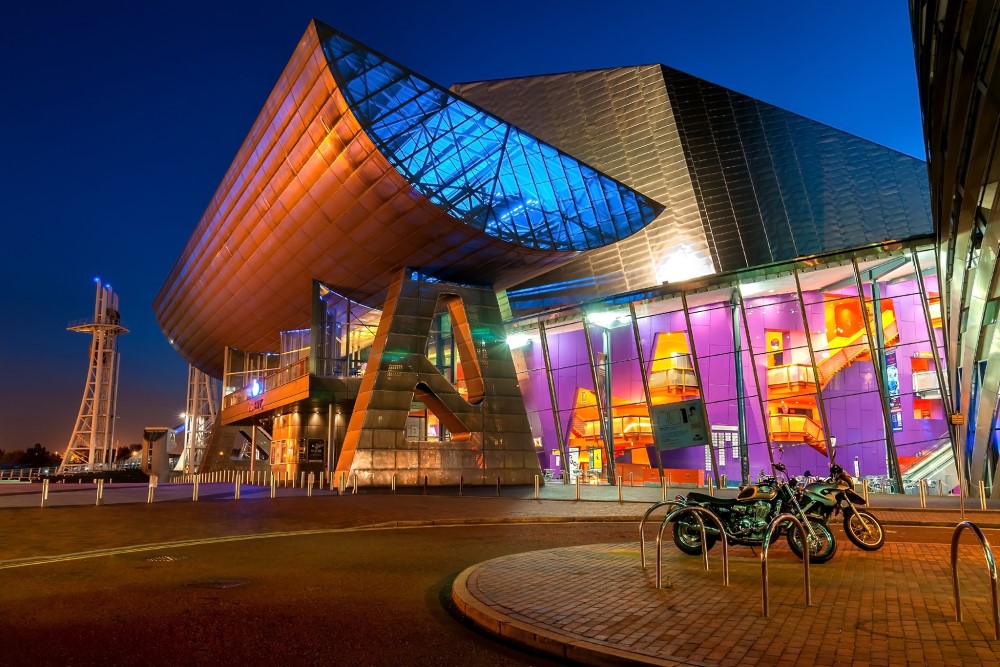 Manchester is teeming with a plethora of cultural attractions, making it a haven for history, art, and music enthusiasts. The city proudly showcases a myriad of prominent museums, such as the Manchester Museum and the Museum of Science and Industry, where visitors can delve into the realms of history, science, and culture.
Art connoisseurs can revel in the captivating masterpieces displayed at the Whitworth Art Gallery and the Manchester Art Gallery, both showcasing the remarkable works of renowned artists.
Music aficionados can satiate their cravings for live performances at iconic venues like the Manchester Arena and the Albert Hall, which host both local talents and international sensations.
The city also offers a diverse range of theatrical experiences, ranging from grand productions at the Palace Theatre to avant-garde performances at the Royal Exchange Theatre.
Exploring the hallowed grounds of historic landmarks like the Manchester Cathedral and the Castlefield area grants visitors a deep dive into the city's illustrious heritage.
Don't miss out on these awe-inspiring attractions if you truly desire to immerse yourself in Manchester's thriving cultural scene, with its enthralling artistic and historical allure.
World-Class Restaurants
Manchester is home to a variety of world-class restaurants that provide exceptional dining experiences. Here are some notable establishments in the city:
The French: Located in the Midland Hotel, The French is a highly acclaimed restaurant that specializes in exquisite modern British cuisine. With a Michelin star and a team of talented chefs, it guarantees an unforgettable fine dining experience.
Hawksmoor: Renowned for its exceptional steaks, Hawksmoor is an award-winning steakhouse with a vibrant atmosphere. They prioritize sourcing high-quality ingredients and employ expert cooking techniques to ensure each steak is cooked to perfection.
Mana: Led by chef Simon Martin, Mana is an innovative restaurant that takes fine dining to new heights. It places great importance on sustainability and showcases local ingredients, surprising and delighting diners with a constantly evolving tasting menu.
The Ivy: A longstanding presence in Manchester's dining scene, The Ivy offers a sophisticated and glamorous setting for a memorable meal. Their menu features a fusion of modern British and international dishes, all served with impeccable service.
Hispi: This neighborhood bistro is a hidden gem, offering refined yet approachable dishes made with seasonal, locally sourced ingredients. From delightful small plates to satisfying main courses, Hispi's menu is sure to impress.
Whether you're looking for a special occasion dining experience or a casual meal with friends, Manchester's world-class restaurants have something to offer everyone. With their diverse cuisines, skilled chefs, and outstanding service, these establishments are a testament to the thriving food scene in the city.
Unique Experiences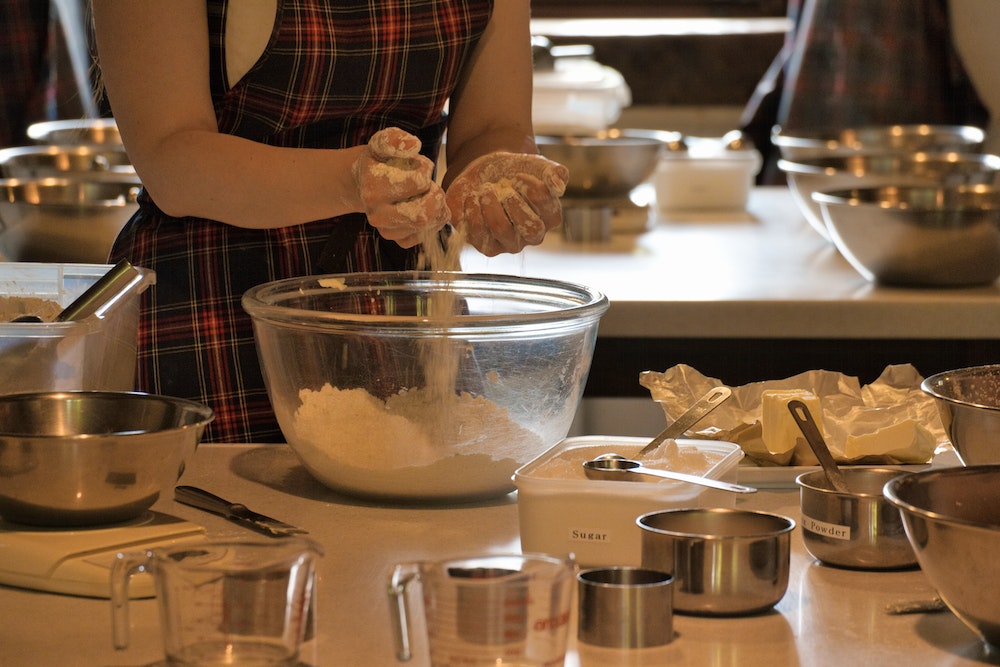 When it comes to office parties, Manchester offers unique experiences that leave a lasting impression on your team. Here are some options to consider:
1. Escape rooms: Reserve an escape room experience for a unique team-building challenge that requires teamwork and problem-solving skills.
2. Cooking classes: Engage in a cooking class together to unlock your team's culinary creativity, acquire new recipes and techniques, and strengthen bonds while having a great time.
3. Outdoor activities: Explore Manchester's breathtaking parks and green spaces for treasure hunts, picnics, or team sports that promote collaboration and camaraderie.
4. Unique dining experiences: Treat your team to a memorable dining experience at one of Manchester's unconventional restaurants, offering one-of-a-kind experiences ranging from themed eateries to secret supper clubs.
5. Art and cultural events: Immerse your team in Manchester's vibrant arts and culture scene by attending exhibitions, performances, or art workshops that ignite creativity and inspiration.
Accommodation Options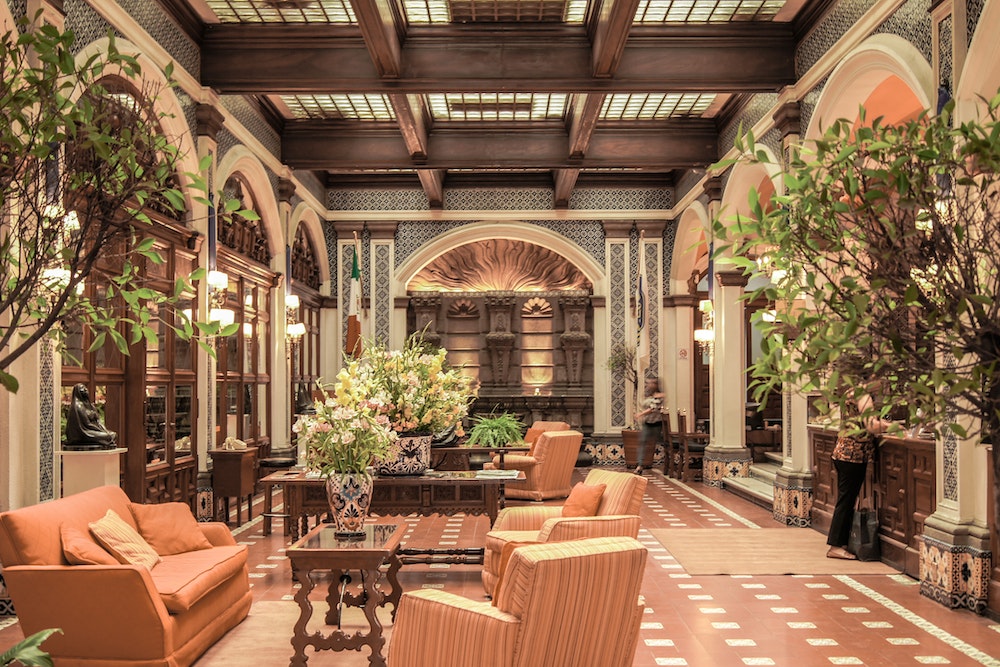 When planning your office party in Manchester, it is essential to consider the available accommodation options to ensure the comfort and convenience of your guests. Here are some alternatives that you can consider:
1. Hotels: Manchester offers a variety of hotels that cater to different budgets and requirements. From luxurious options such as The Lowry Hotel and The Midland Hotel to more affordable choices like Premier Inn and Travelodge, there is something to suit everyone. Hotels provide comfortable rooms, on-site dining, and conference facilities.
2. Serviced Apartments: If you prefer a homely and flexible accommodation option, serviced apartments are worth considering. They offer spacious living areas, fully equipped kitchens, and additional amenities like Wi-Fi and housekeeping services, making them ideal for longer stays or groups.
3. Guest Houses: For a cozy and personalized experience, guest houses are a good choice. These family-run establishments offer comfortable rooms and breakfast options. Guest houses can be found in various neighborhoods throughout Manchester.
4. Airbnb: Another popular choice is Airbnb, where you can rent a private home or apartment. This option provides a wide range of choices, from budget-friendly rooms to luxurious penthouses, allowing you to find something that fits your needs and preferences.
5. Hostels: If you have a tight budget or prefer a social atmosphere, hostels are worth considering. Manchester has a few hostels that offer dormitory-style accommodation with shared facilities, making them suitable for larger groups or solo travelers.
When selecting the right accommodation option for your office party, consider factors such as location, amenities, and cost to ensure a comfortable and enjoyable stay for your guests.
Safety and Security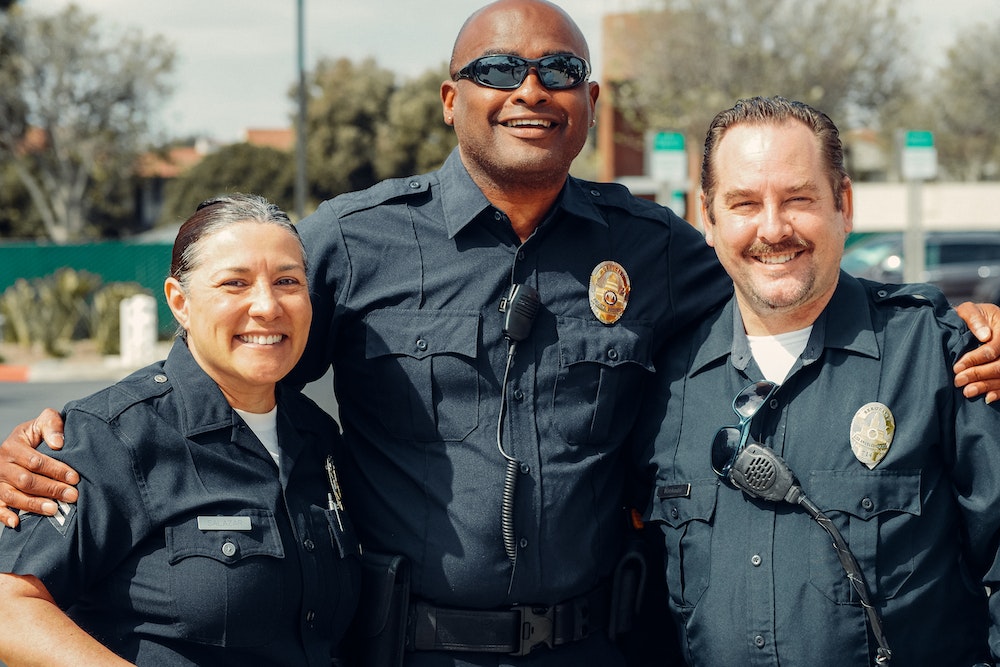 Safety and security are of utmost importance when organizing an office party in Manchester. It is vital to take into account the following key factors:
1. Venue safety: It is crucial to select a venue that enforces strict safety protocols, including the presence of fire exits, well-planned evacuation procedures, and on-site security personnel.
2. Transportation security: It is highly recommended to advise employees to use licensed taxis or designated transportation options to ensure their personal safety. Providing information on carpooling and public transport routes can also be beneficial.
3. Alcohol consumption: To prioritize the safety of all attendees, it is advisable to employ trained bartenders who can monitor alcohol consumption and identify individuals who may be intoxicated.
4. Personal belongings: Employees should be reminded to exercise caution with their belongings. Encouraging them to secure their personal items and avoid carrying large amounts of cash or valuable possessions is essential.
5. Covid-19 protocols: It is important to ensure that the chosen venue adheres to health and safety protocols related to the ongoing pandemic. This can include the installation of hand sanitizing stations, promotion of social distancing measures, and implementation of thorough cleaning procedures.
6. Emergency preparedness: Having a well-defined plan in place for emergencies such as accidents or medical incidents is crucial. It is also important to ensure that first aid kits are readily available and that there are individuals who are trained to handle such situations.
7. Security personnel: Considering the hiring of professional security personnel can provide added peace of mind by addressing potential threats and ensuring the smooth running of the event.
By taking these measures into consideration, you can ensure a safe and enjoyable office party in Manchester.
Why Choose Manchester for Your Office Party?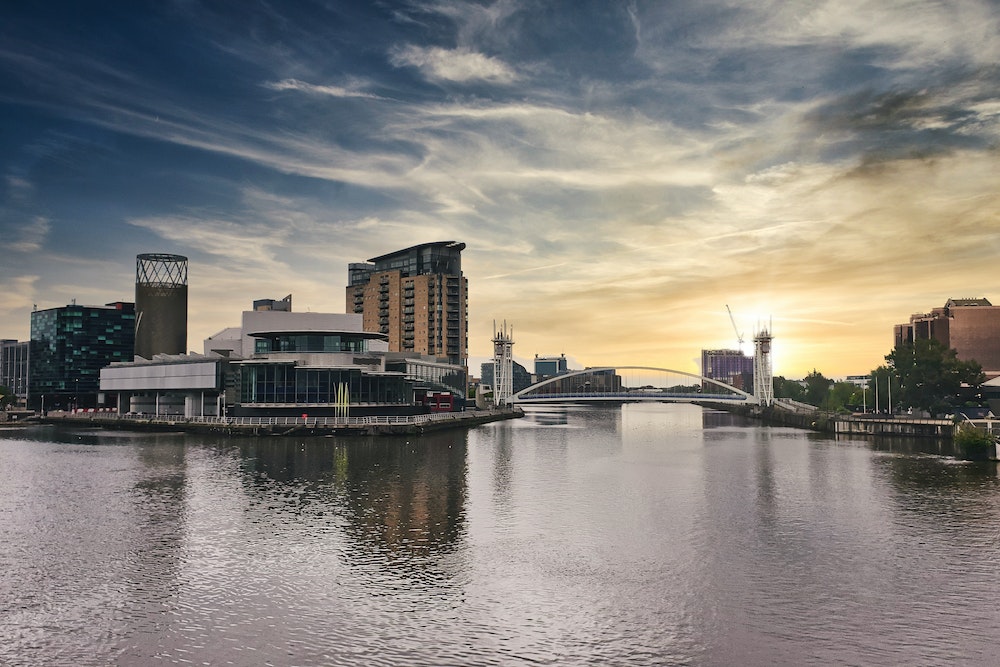 When it comes to selecting a city for your office gathering, Manchester is an exceptional choice. Here are a few reasons why:
1. Thriving atmosphere: Manchester boasts a vibrant ambiance, making it the perfect city to host an office party. The city is renowned for its nightlife, entertainment options, and cultural scene. Whether you want to dance in a club or enjoy live music, Manchester has it all.
2. Superb venues: Manchester has fantastic venues to host your office party. From bars and restaurants to event spaces, you will find options that fit your preferences and budget. The city offers venues suitable for both small and large groups, ensuring that you can find the perfect setting for your celebration.
3. Accessibility: Manchester is highly accessible, providing convenience for both local and out-of-town guests. It has excellent transportation connections, including an international airport, making it easy for attendees to travel to the city. Additionally, Manchester has a well-connected public transportation system, making it easy for guests to navigate the city.
4. Accommodation options: Manchester offers a variety of hotels and lodging options for individuals attending your office party. Whether you are looking for luxurious hotels or budget-friendly choices, there are plenty of options available to accommodate different preferences and budgets.
5. Exciting activities: Manchester offers a range of activities that can enhance your office party. From team-building experiences to cultural tours and shopping, there is something enjoyable for everyone. Consider organizing a fun activity to enhance the overall experience for your attendees.
What Types of Venues Are Available for Office Parties in Manchester?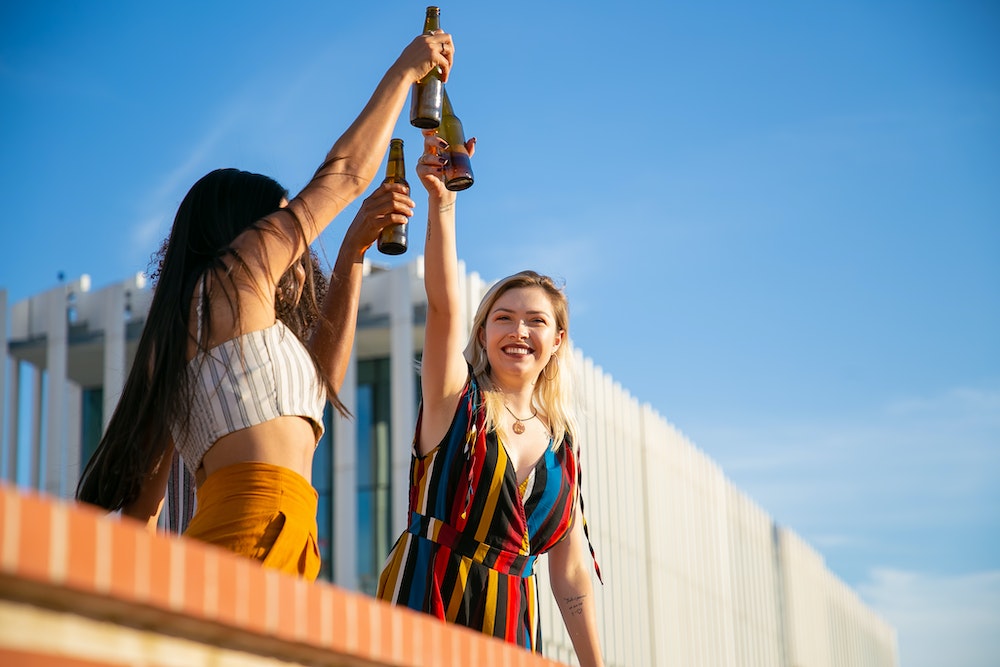 Manchester offers a range of venues for office parties, catering to different preferences and budgets. Some popular options include:
Elegant bars and lounges: Manchester has trendy bars and lounges that are perfect for office parties. These venues provide a lively atmosphere, modern decor, and a wide selection of drinks.
Rooftop venues: For a unique experience, consider booking a rooftop venue with panoramic views of the city. These spaces often have both indoor and outdoor areas, offering a stunning backdrop for your office party.
Event spaces and halls: Manchester has event spaces and halls that can accommodate large groups. These versatile venues can be tailored to suit the theme and requirements of your office party.
Restaurants with private rooms: Many restaurants in Manchester have private dining rooms that are ideal for intimate office parties. These rooms offer exclusivity and allow your team to celebrate in a more intimate setting.
Cultural venues: Manchester offers the opportunity to combine your office party with an exploration of art, music, or theater. Consider booking a museum, gallery, or performing arts venue for a unique and immersive experience.
Nightclubs: If your team enjoys dancing and late-night celebrations, Manchester has a vibrant club scene with various nightclub options for office parties. These venues often have dedicated event spaces or VIP sections for private parties.
When selecting a venue for your office party in Manchester, consider factors such as capacity, location, ambiance, and any specific requirements you may have. Researching and visiting potential venues will help you choose the one that best suits your needs and creates a memorable experience for your team.
What are the Cultural Attractions to Explore in Manchester?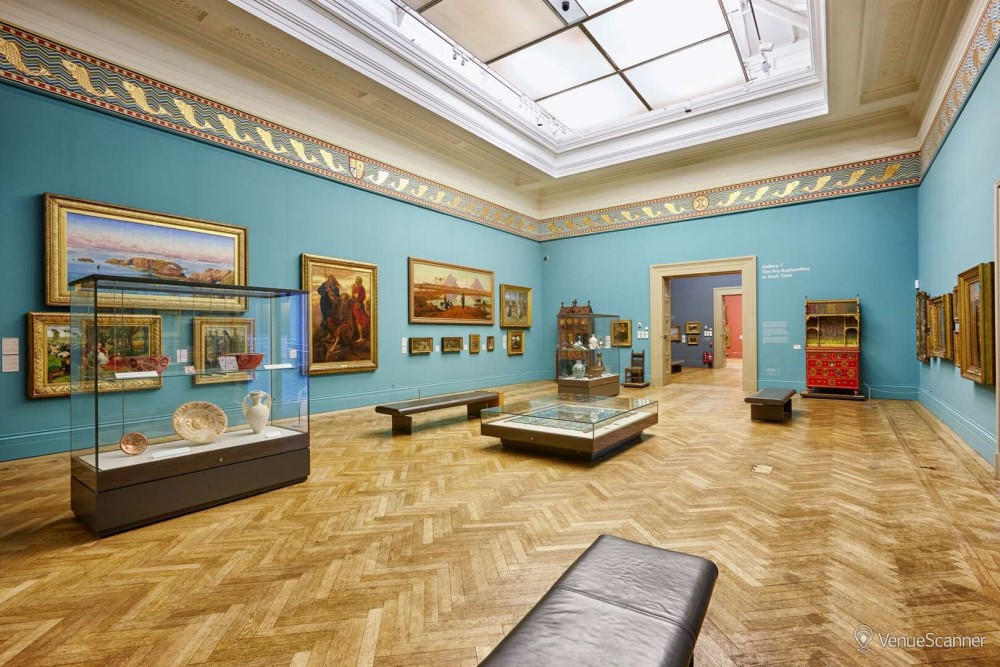 Manchester offers a rich and vibrant arts scene, historical landmarks, and diverse cultural experiences. Explore these cultural attractions:
1. The Manchester Art Gallery showcases a wide range of artworks, including paintings, sculptures, and decorative arts from around the world. Immerse yourself in the art and culture of the city.
2. The John Rylands Library is a magnificent Victorian Gothic building that houses a vast collection of rare books and manuscripts. It provides insights into Manchester's history.
3. The Museum of Science and Industry showcases the city's industrial heritage through interactive exhibits, demonstrations, and workshops. Learn about Manchester's contribution to technological advancements.
4. The O2 Apollo is an iconic music venue that hosts concerts and performances throughout the year. Experience a vibrant music scene catering to different tastes.
5. Manchester Cathedral is a significant architectural landmark and a symbol of the city's religious heritage. Take guided tours and admire beautiful medieval architecture.
What are the Must-Visit Restaurants for Office Parties in Manchester?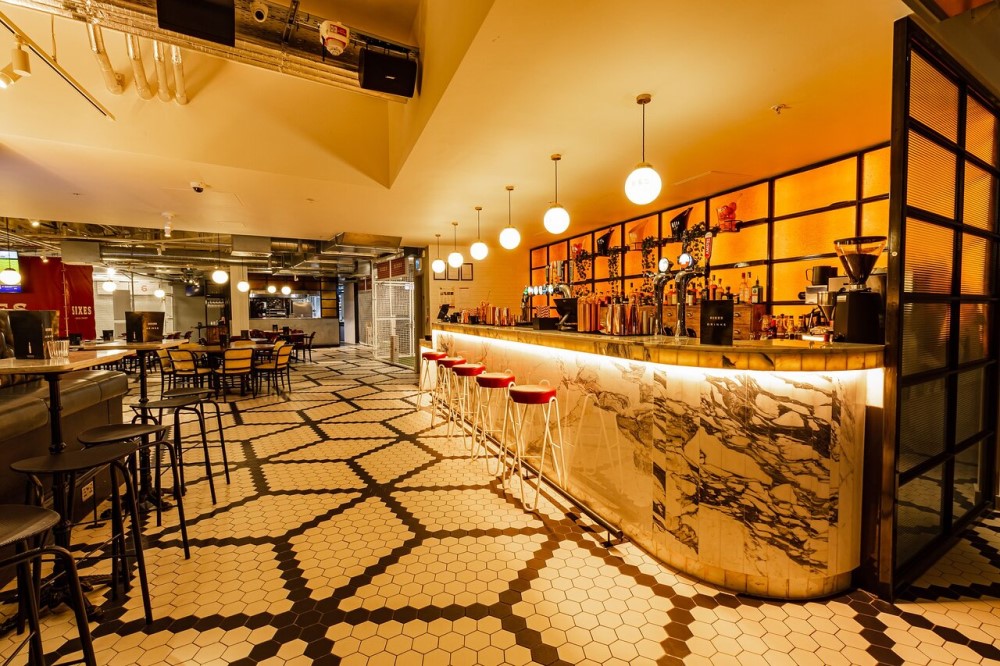 When planning an office party in Manchester, it is essential to consider your colleagues' taste preferences, dietary restrictions, and the overall atmosphere you wish to create. Manchester offers a range of restaurants that can cater to your needs, whether you desire a sophisticated dining experience or a lively environment.
It is important to select restaurants that cater to your requirements and offer a memorable dining experience. Here are some highly recommended restaurants for office parties in Manchester:
Sixes Manchester: Sixes Manchester is a premier cricket simulation venue offering a unique dining experience, where guests can enjoy cricket activities along with delectable cuisines. It's a perfect place for those looking to combine sports, fun, and dining for their office party.
The Ivy: The Ivy is a popular choice for office parties due to its stylish ambiance and diverse menu. They offer delicious traditional British dishes as well as international cuisines to suit different tastes.
The Refuge: Located in a stunning Grade II listed building, The Refuge provides a lively and trendy setting for office parties. Their menu features a fantastic blend of dishes influenced by various cuisines, making it an excellent choice for a diverse group.
Albert's Schloss: For a fun and vibrant atmosphere, Albert's Schloss is the place to be. This Bavarian-inspired restaurant serves mouth-watering food, including hearty dishes like schnitzel and sausages, and boasts an impressive selection of beers.
Hawksmoor: Hawksmoor is ideal for those who appreciate a refined dining experience. Renowned for its exquisite steaks and elegant interior, they also offer a variety of seafood options and an extensive wine list.
Menagerie: If you're seeking a unique and glamorous dining experience, Menagerie is the perfect choice. With its chic decor and captivating ambiance, this restaurant is guaranteed to impress your colleagues. Their menu showcases modern dishes made with high-quality ingredients.
When selecting a restaurant for your office party in Manchester, it is advisable to make a reservation in advance to ensure a seamless dining experience for your office party.