Manchester, known for its vibrant, family-friendly art scene, offers a plethora of attractions that art lovers should not miss. From world-class galleries to contemporary art spaces, the city has something to offer for everyone with an appreciation for art. Here are the top 5 Manchester attractions for art lovers:
Manchester has earned its reputation as a hub for art due to its rich history and continuous support for the arts. The city is home to numerous art-related activities, including art festivals, exhibitions, and street art tours.
Whether it's exploring independent art spaces, attending art workshops, or immersing yourself in the vibrant street art scene, Manchester has something to offer for every art enthusiast. Discover the diverse and thriving art scene in Manchester and indulge in its creative atmosphere.
The Whitworth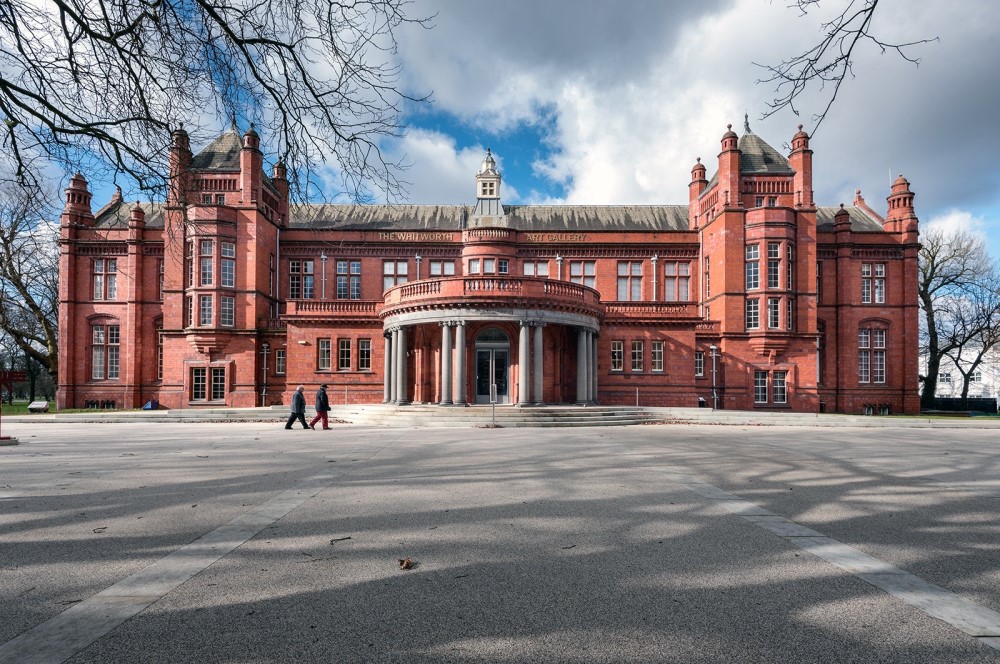 The Whitworth is a well-known art gallery in Manchester. It possesses an impressive assortment of over 55,000 artworks, including pieces by renowned artists such as Vincent van Gogh and William Blake.
The gallery is recognised for its striking architecture, which harmoniously combines sophisticated Victorian red brick with contemporary glass design. It boasts a tranquil outdoor garden adorned with sculptures and exquisite floral arrangements.
Visitors have the opportunity to appreciate art exhibitions, participate in workshops, attend lectures, and enjoy concerts at The Whitworth.
My personal visit to The Whitworth last summer proved to be a truly enriching experience. The extensive collection of artwork, particularly the works by Vincent van Gogh, left me in a state of awe.
The architecture effortlessly merges Victorian red brick with modern glass, resulting in a timeless and contemporary ambiance. The garden houses captivating sculptures and vibrant flowers.
Manchester Art Gallery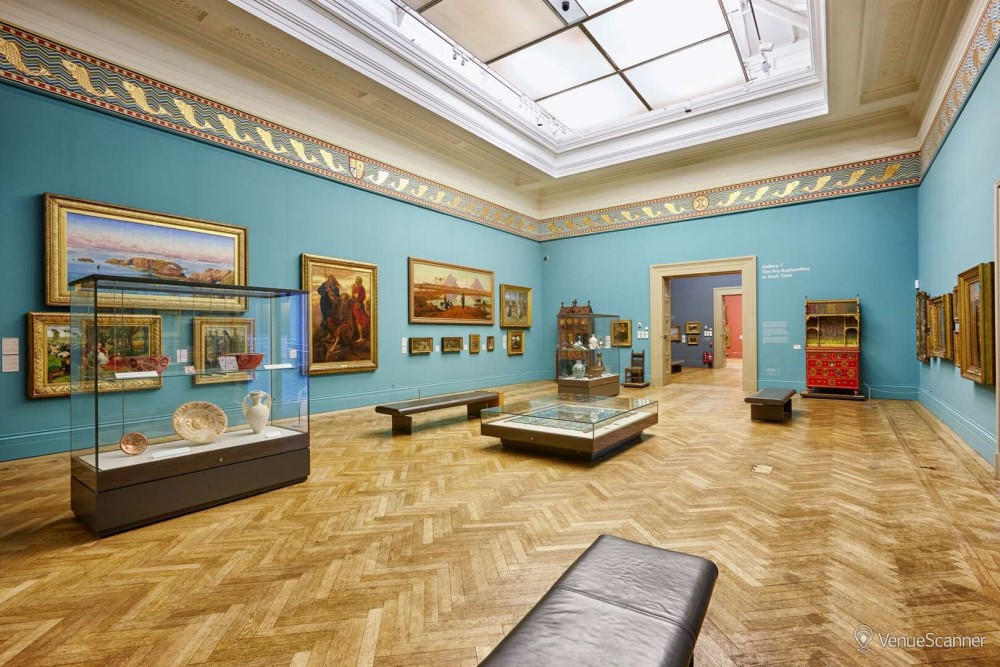 The Manchester Art Gallery is an essential destination for art enthusiasts in Manchester. It showcases a remarkable collection of artworks, including paintings, sculptures, and decorative arts. Situated in the heart of the city, it offers a unique opportunity to immerse oneself in Manchester's vibrant art scene. The gallery exhibits works from various periods by renowned artists such as Turner, Constable, and Rossetti. It also hosts temporary exhibitions, allowing visitors to discover new artists. With its diverse collection, there is something to captivate every art enthusiast.
In addition to the extensive collection, the gallery provides interactive displays and educational programs. This makes it a perfect place for art enthusiasts and families who wish to cultivate an appreciation for art. Visitors can participate in workshops, talks, and tours guided by knowledgeable curators, enriching their understanding and connection with the artworks on display.
The Manchester Art Gallery has collaborated with local communities to broaden its collection and promote inclusivity. This initiative has resulted in the acquisition of artworks that represent the diverse cultures and backgrounds of the people of Manchester. This commitment to the city's cultural heritage distinguishes the Manchester Art Gallery as a forward-thinking and inclusive institution.
If you find yourself in Manchester and have a passion for art, do not miss the opportunity to explore the Manchester Art Gallery. It is a cultural hub that celebrates the artistic diversity of the city and offers a rewarding experience for all visitors.
HOME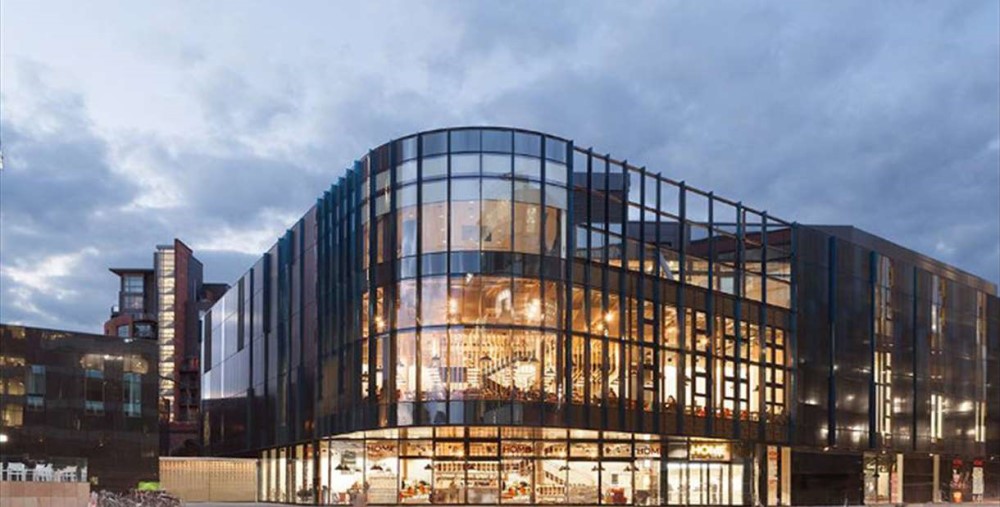 Situated in the heart of Manchester, HOME is not just a venue but a thriving center for contemporary art. It stands as a testament to Manchester's commitment to promoting both local and international artists.
Manchester Open 2024: An inclusive art event, the Manchester Open invites artists from all walks of life to showcase their creations. Scheduled between Sat 3 Feb and Sun 28 Apr 2024, the HOME Gallery will be adorned with diverse artworks, each piece telling its unique story.
HOME Gallery Spring 2023: This exhibition is set to feature a rich tapestry of artistic expressions, from graffiti and film to photography, painting, and sculpture. These solo exhibitions provide a platform for artists to share their vision and engage with a wider audience.
Manchester Open Exhibition 2022: Celebrating the talent of Greater Manchester residents, this exhibition, which ran from Mon 24 Jan to Sun 27 Mar 2022, filled the HOME Gallery walls with over 500 artworks, each selected by a dedicated panel of art connoisseurs.
For art enthusiasts and curious minds alike, HOME Manchester offers a dynamic space to explore, engage, and be inspired. It's a celebration of creativity, innovation, and artistic excellence.
The Lowry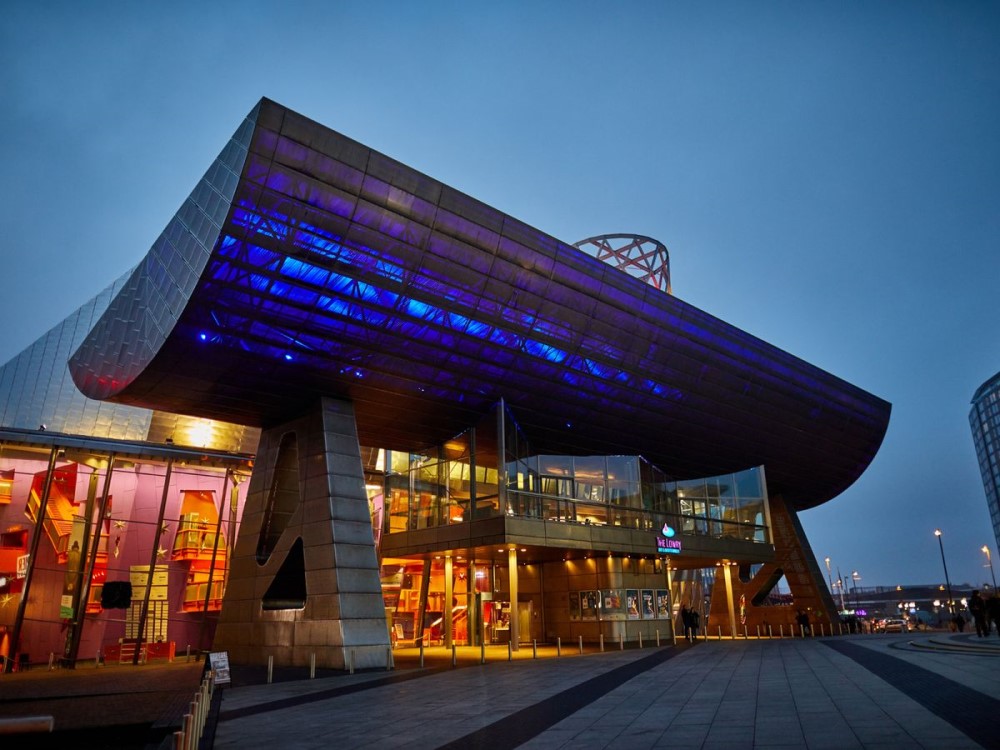 The Lowry is an attraction that art enthusiasts should not overlook when they visit Manchester. It is situated in Salford Quays and provides a wide range of artistic experiences and cultural activities.
Art Galleries: The Lowry displays over 400 paintings and sculptures, including pieces from renowned artists like LS Lowry. Visitors can explore the galleries and appreciate the diverse collection of artworks on show.
Theatre: The Lowry boasts two theatres that present a diverse selection of theatre productions, dance shows, and musicals. Visitors can enjoy captivating performances and immerse themselves in the world of performing arts.
Studio Spaces: The building provides multiple studio spaces where visitors can participate in art workshops, classes, and creative events. These spaces offer opportunities for individuals to enhance their artistic skills and engage in hands-on activities.
Riverwalk: The Lowry is located on the banks of the Manchester Ship Canal, offering a picturesque riverwalk. Visitors can enjoy leisurely strolls along the waterfront, taking in the scenic views and immersing themselves in the vibrant atmosphere of Salford Quays.
Shopping and Dining: The Lowry complex also encompasses shops and restaurants, allowing visitors to indulge in some retail therapy or savor a delicious meal before or after exploring the art exhibitions. The shopping and dining options enhance the overall experience at The Lowry.
If you are an art enthusiast visiting Manchester, make sure to include The Lowry in your itinerary. It offers a fusion of visual arts, theatrical performances, creative workshops, and leisure activities, making it a bustling hub for art lovers.
The Manchester Contemporary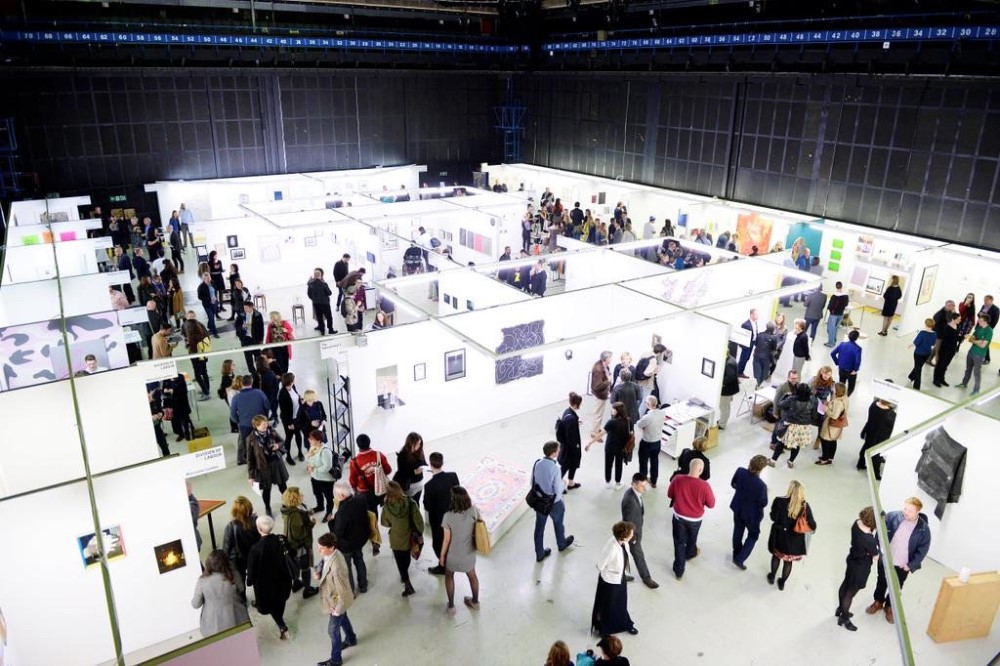 The Manchester Contemporary is an annual art fair that showcases contemporary art in the city. It provides a platform for artists to exhibit their work and connect with enthusiasts and collectors. Here are some highlights:
1. Wide range of art: The fair features paintings, sculptures, installations, and multimedia pieces, offering a snapshot of the current art scene and allowing visitors to explore various styles and themes.
2. Emerging talent: The fair showcases emerging artists, giving them recognition and exposure, leading to success in their careers.
3. Engaging programmes and talks: The fair organises programmes and talks that provide insights into the artistic process, trends in contemporary art, and the opportunity to hear from artists and professionals.
4. Artistic collaborations: The fair collaborates with local galleries, organisations, and institutions to curate special exhibitions, providing a broader perspective on the Manchester art scene.
5. Support for artists and collectors: The fair supports artists by providing a platform to sell their work and connect with buyers. Collectors can discover new talent and add unique pieces to their collections.
The Manchester Contemporary is a must-visit for art lovers in Manchester, offering an immersive experience that celebrates contemporary art.
Why Is Manchester Known for Its Art Scene?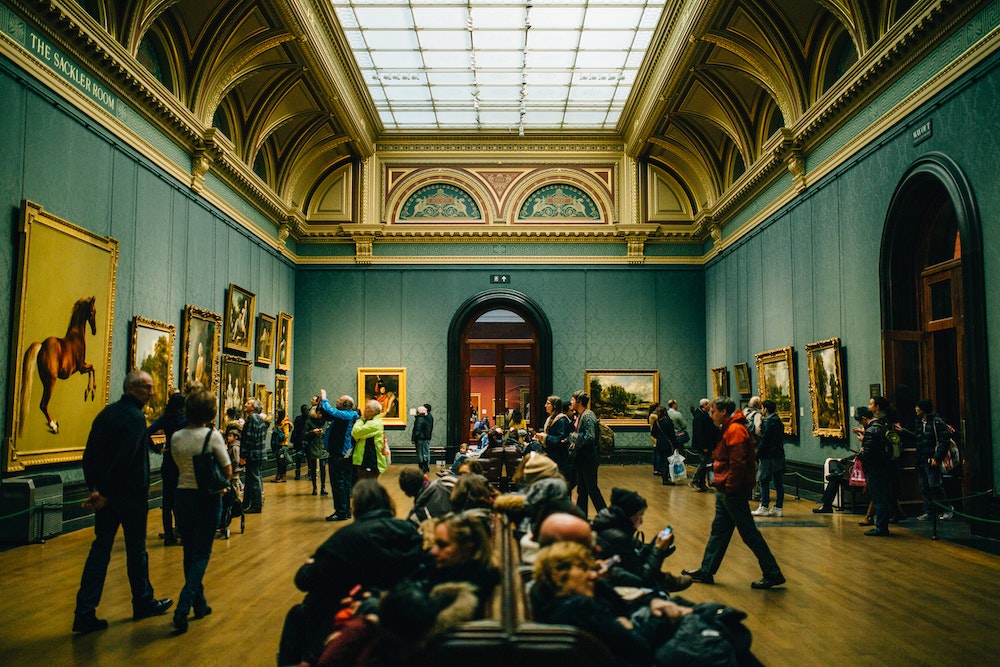 Manchester is renowned for its vibrant art scene, and it is no wonder why art enthusiasts from around the globe flock to this city. With a rich history and a strong tradition of creativity, Manchester provides an ideal environment for artists to flourish.
The art scene in Manchester is deeply influenced by its diverse and multicultural population, resulting in a plethora of artistic forms to explore. Esteemed art institutions like the Manchester Art Gallery serve as platforms for artists to showcase their skills and talents.
Manchester hosts a multitude of art festivals and events throughout the year, attracting artists and art enthusiasts from all corners of the world.
To fully immerse yourself in Manchester's art scene, make sure to visit the Whitworth Art Gallery, indulge in the Northern Quarter's artistic ambiance, and attend art fairs and exhibitions where you can discover emerging talents.
What other art-related activities can be done in Manchester?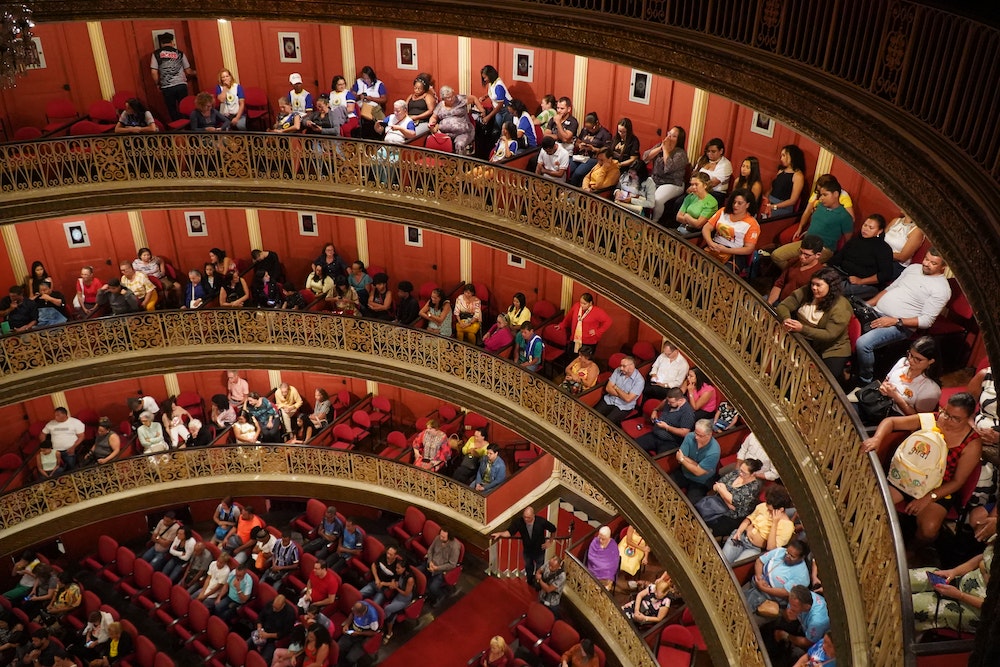 Manchester offers a plethora of art-related activities that art enthusiasts can indulge in. In addition to visiting world-class galleries like the Manchester Art Gallery and The Whitworth, there are several other options to explore. For instance, you can take a tour of The Whitworth and discover its impressive collection of modern and contemporary art, featuring renowned artists such as Picasso, Hockney, and Warhol.
If live performances are more your style, immerse yourself in the city's lively theatre scene by attending a play or musical at esteemed venues like the Royal Exchange Theatre or the Palace Theatre. The biennial Manchester International Festival is a must-see event that showcases contemporary arts in various forms, drawing artists and performers from around the world.
And for urban art enthusiasts, a stroll through the Northern Quarter promises to be a visual treat, with its vibrant murals and graffiti that depict the city's urban creativity. Whether you have a preference for traditional or modern art, Manchester has an abundance of art-filled experiences waiting for you to explore.
Frequently Asked Questions
What is unique about esea contemporary in Manchester?
Esea contemporary is the UK's only non-profit art center specializing in East and Southeast Asian cultural backgrounds. It offers a unique platform for artists from these regions to showcase their work and fostered careers. It provides visitors with a different perspective on art and cultural exchange.
What can I expect to find at MMU Special Collections in Manchester?
MMU Special Collections in Manchester is a museum, gallery, and reading room open to the public. It features three exhibitions a year showcasing collections and artwork. Visitors can enjoy a curated selection of unique and intriguing pieces, providing a glimpse into various subjects and themes.
Are there curated itineraries available for exploring Manchester attractions for art lovers?
Yes, there are curated itineraries available for trips to Manchester, specifically designed to help visitors explore the city's popular art attractions. These itineraries highlight the best art museums, galleries, and other cultural venues, allowing art lovers to make the most out of their visit.
What makes the Whitworth Art Gallery a must-visit for art enthusiasts?
The Whitworth Art Gallery is a must-visit for art enthusiasts due to its internationally important collection of 55,000 artworks. With a mix of old and new architecture resulting from a major refurbishment in 2015, the gallery offers a unique and visually stunning atmosphere. The extension into Whitworth Park provides floor-to-ceiling windows and a café that appears to float among the trees, creating a truly immersive experience.