Manchester, a vibrant city in the heart of England, offers an array of family-friendly activities and attractions that cater to all ages. Whether you're exploring museums, enjoying outdoor adventures, or treating your little ones to a fun-filled day out, Manchester has something for everyone.
Experience the thrill of cricket with a modern twist at Sixes Manchester, where the traditional game is reimagined for contemporary enthusiasts. Families and friends can engage in friendly matches, compete on a global leaderboard, and enjoy state-of-the-art sports technology, all while basking in the vibrant hospitality that Sixes is renowned for.
Discover the cultural and scientific wonders at the Museum of Science and Industry and the Manchester Museum. Enjoy a day of outdoor fun at Heaton Park or take a leisurely walk around the Trafford Centre, a popular shopping destination. Dive into the fascinating underwater world at the Sea Life Manchester Aquarium or let your children's imagination run wild at LEGOLAND Discovery Centre.
For thrilling experiences, visit The Crystal Maze LIVE Experience or explore the rich transportation history at the Manchester Museum of Transport. Play Factore Indoor Entertainment offers a range of activities to keep children entertained, while outdoor enthusiasts can enjoy the adventures at Clayton Vale.
In addition to these activities, the guide provides insights into family-friendly activities in Manchester restaurants, the best parks and playgrounds for kids, navigating public transportation, child-friendly events and festivals, family-friendly accommodations, and valuable tips for traveling in Manchester with kids.
With this comprehensive guide, enjoy memorable family moments and make the most of your time in the vibrant city of Manchester.
Family Fun and Cricket Fusion at Sixes Manchester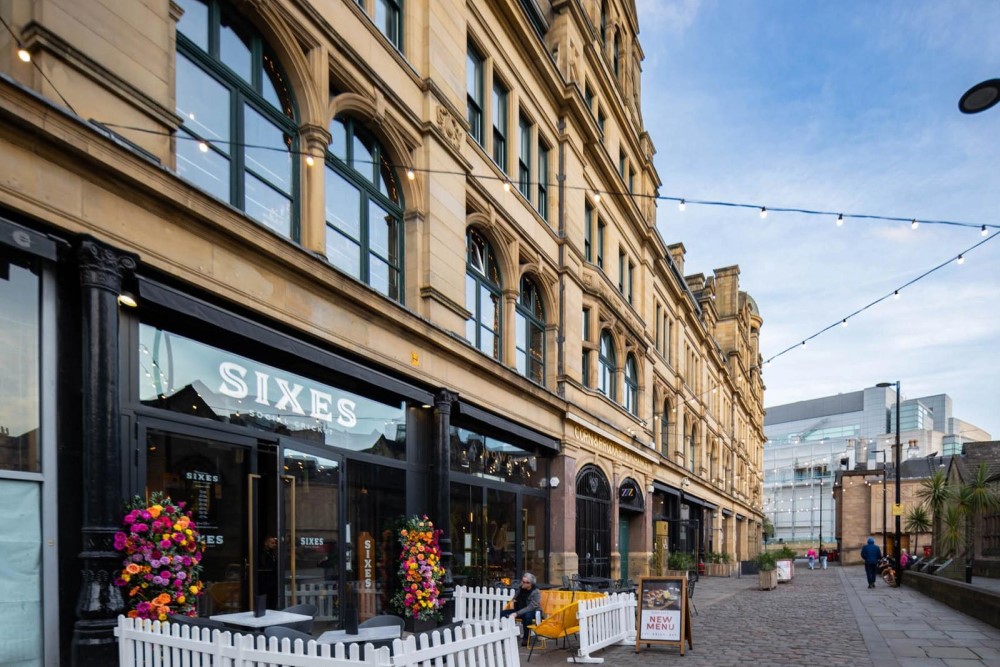 Sixes Social Cricket in Manchester offers a delightful blend of sports and entertainment, making it an ideal destination for families. Here's how families can maximize their fun at the Sixes Manchester branch:
Modern Cricketing Experience: Sixes Manchester provides a fresh take on the traditional game of cricket. With the integration of precision sports technology and a global leaderboard, families can engage in a cricketing experience that's both modern and exciting. Whether you're a seasoned player or someone who's never held a cricket bat before, Sixes ensures that everyone can participate and have a blast. The pricing is also tailored to be family-friendly, with special rates for children, making it an affordable outing for the entire family.
Culinary Delights: Beyond the cricketing arena, Sixes Manchester offers a gastronomic experience that's sure to tantalize your taste buds. Families can indulge in a variety of dishes, from burger-topped cricket bats to wood-fired pizzas. The venue also boasts a range of theatre-filled cocktails, ensuring that adults can unwind and relax while the younger ones are engrossed in the game. The emphasis on food and drink ensures that families have a well-rounded experience, combining sports with culinary delights.
Special Events and Packages: Sixes Manchester is not just about cricket; it's a hub of entertainment. The branch frequently hosts special events like Ashes watch parties and offers packages like the coveted kids' party packages. These events and packages add an extra layer of fun and ensure that families have a memorable time during their visit.
Sixes Manchester promises a day of excitement, bonding, and laughter for families. Whether it's the thrill of hitting a six, the joy of sharing a meal, or the excitement of a special event, there's something for every family member at this venue.
Visit the Museum of Science and Industry
During our visit to the Museum of Science and Industry, my family and I were captivated by the interactive exhibits. We spent hours engaging with the hands-on activities, conducting experiments with electricity, and delving into the history of transportation. The museum also offers child-friendly workshops and science shows, where kids can create their own inventions and further explore STEM fields.
The museum is also home to a vast collection of historical artifacts that depict the progress of science and industry throughout the years. Visitors can learn about the industrial revolution, the development of steam power, and the impact of technology on society.
Our favorite exhibit was the interactive replica of a cotton mill, where we experienced the noise and atmosphere of a working mill. It was incredible to witness the evolution of technology firsthand.
The knowledgeable and enthusiastic museum staff made our visit even more enjoyable. They answered our questions and engaged us in thought-provoking discussions. We left the museum feeling inspired and eager to continue exploring the world of science and industry.
If you're looking for a fun and educational activity, make sure to visit the Museum of Science and Industry in Manchester. It's a memorable experience that will entertain you and enrich your understanding of the world around us.
Explore the Manchester Museum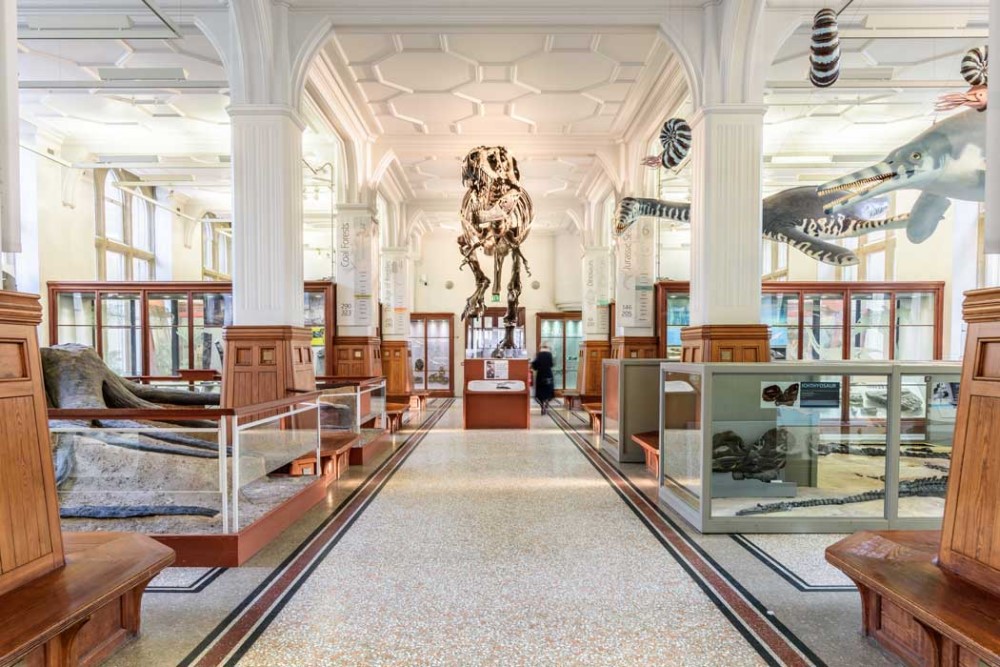 Discover over 4.5 million artefacts and specimens from various cultures and time periods. From ancient Egyptian mummies to dinosaur skeletons, there is something for everyone.
Engage with interactive exhibitions that offer a hands-on experience. Touch real artefacts and try on historical clothing replicas.
Attend special events and workshops organised by the museum, such as art classes or talks by experts in different fields.
Visit the museum's outdoor spaces, including Alexandra Park, for a leisurely stroll or picnic.
Enjoy a delicious meal or refreshing drink at the museum's café, offering a range of options including vegetarian and vegan choices.
Participate in educational programmes for families, including storytelling sessions and interactive tours.
Shop for souvenirs and gifts at the museum's gift shop.
Exploring the Manchester Museum offers a wonderful opportunity to engage with history, culture, and the natural world. Whether you're a history enthusiast, art lover, or looking for a fun family outing, the museum has something for everyone.
Enjoy a Day Out at Heaton Park
Heaton Park in Manchester is a magnificent destination for a delightful family day out. The park offers a variety of activities and attractions that will entertain both children and adults.
Highlights of your day out at Heaton Park include:
Playground: Allow the children to burn off energy at the sensational playground. There are climbing frames, swings, and slides for their entertainment.
Animal Centre: Pay a visit to the park's animal centre to observe and acquire knowledge about farm animals, rabbits, and birds. It presents a fantastic educational opportunity for children.
Tramway Museum: Explore the Tramway Museum and gain insight into the history of trams. You can even take a ride on a vintage tram carriage.
Lakes and Gardens: Take a leisurely stroll around the park's picturesque lakes and exquisite gardens. Enjoy the tranquillity of nature and admire the breathtaking scenery.
Sports Activities: Participate in various sports activities such as football, tennis, or cycling. The park provides plenty of open spaces for games and friendly competitions.
Heaton Park is one of the largest public parks in Europe, covering an impressive 600 acres. Therefore, if you are looking for an enjoyable family day out, Heaton Park has something to cater to everyone's enjoyment.
Walk Around the Trafford Centre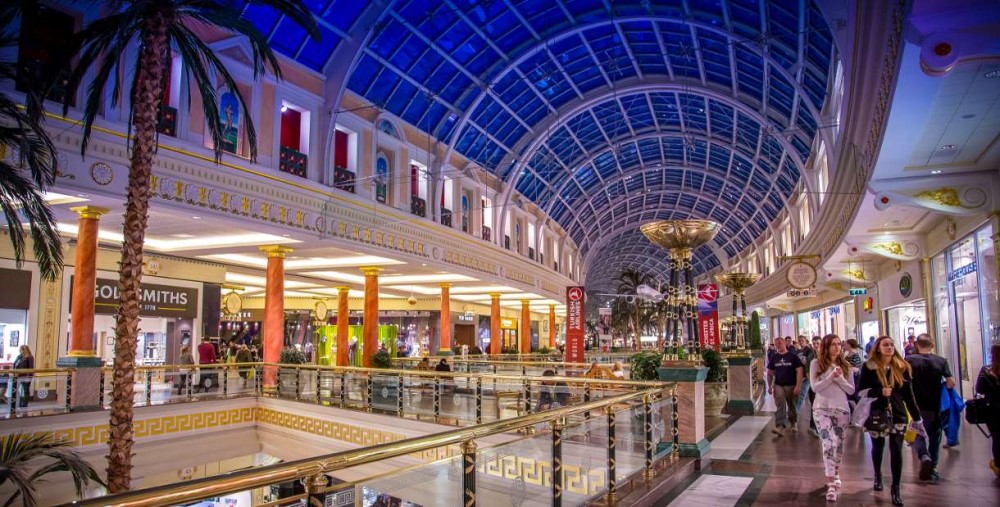 When in Manchester, one of the family-friendly activities is to walk around the Trafford Centre. Here is a step-by-step guide:
1. Enter the Trafford Centre, a large shopping complex with various stores and attractions.
2. Stroll through different sections of the mall, exploring shops and browsing for interesting items.
3. Stop by family-friendly stores such as toy shops or clothing stores for children.
4. Enjoy the diverse range of dining options available, from casual eateries to restaurants.
5. Visit entertainment and leisure facilities such as the Lego Discovery Centre or SEA LIFE Manchester Aquarium.
6. Take a break and relax in open seating areas or grab a snack from food stalls.
7. Explore different themed areas of the Trafford Centre, each with its unique atmosphere and decor.
8. Admire the beautiful architecture and design elements throughout the mall.
9. Soak in the vibrant atmosphere provided by bustling crowds and energetic ambiance.
10. End your walk by finding the perfect souvenir or memento to commemorate your visit.
For an enjoyable experience, consider visiting on weekdays or non-peak hours to avoid crowds. Also, be mindful of any COVID-19 safety guidelines. Walking around the Trafford Centre offers a fantastic opportunity for family-friendly exploration and entertainment.
Discover the Sea Life Manchester Aquarium
Discover the Sea Life Manchester Aquarium offers a fascinating and educational experience for the entire family. Here are some highlights of what you can anticipate:
– Be amazed by the underwater world: Walk through the aquarium's tunnels to observe vibrant coral reefs, tropical fish, and majestic sharks from up close.
– Enjoy interactive exhibits: Interact with starfish, crabs, and other marine creatures at interactive displays. Gain knowledge about their habitats and the importance of conservation.
– Encounter captivating creatures: Explore mesmerizing jellyfish and playful penguins, among other unique marine species.
– Attend live feeding sessions: Witness sea creatures being fed, including rays and octopuses. Learn about their eating habits and behaviors.
– Learn about conservation efforts: Discover the work being carried out to protect and preserve our oceans. Understand the challenges faced by marine life and how you can contribute.
– Take part in educational programs: Engage in talks and presentations led by knowledgeable experts. Deepen your understanding of marine biology and learn about the fascinating adaptations of sea creatures.
Discover the Sea Life Manchester Aquarium promises an unforgettable experience that combines entertainment and education. It is a destination that must be visited, as it will ignite curiosity and foster appreciation for the wonders of the underwater world.
Have Fun at LEGOLAND Discovery Centre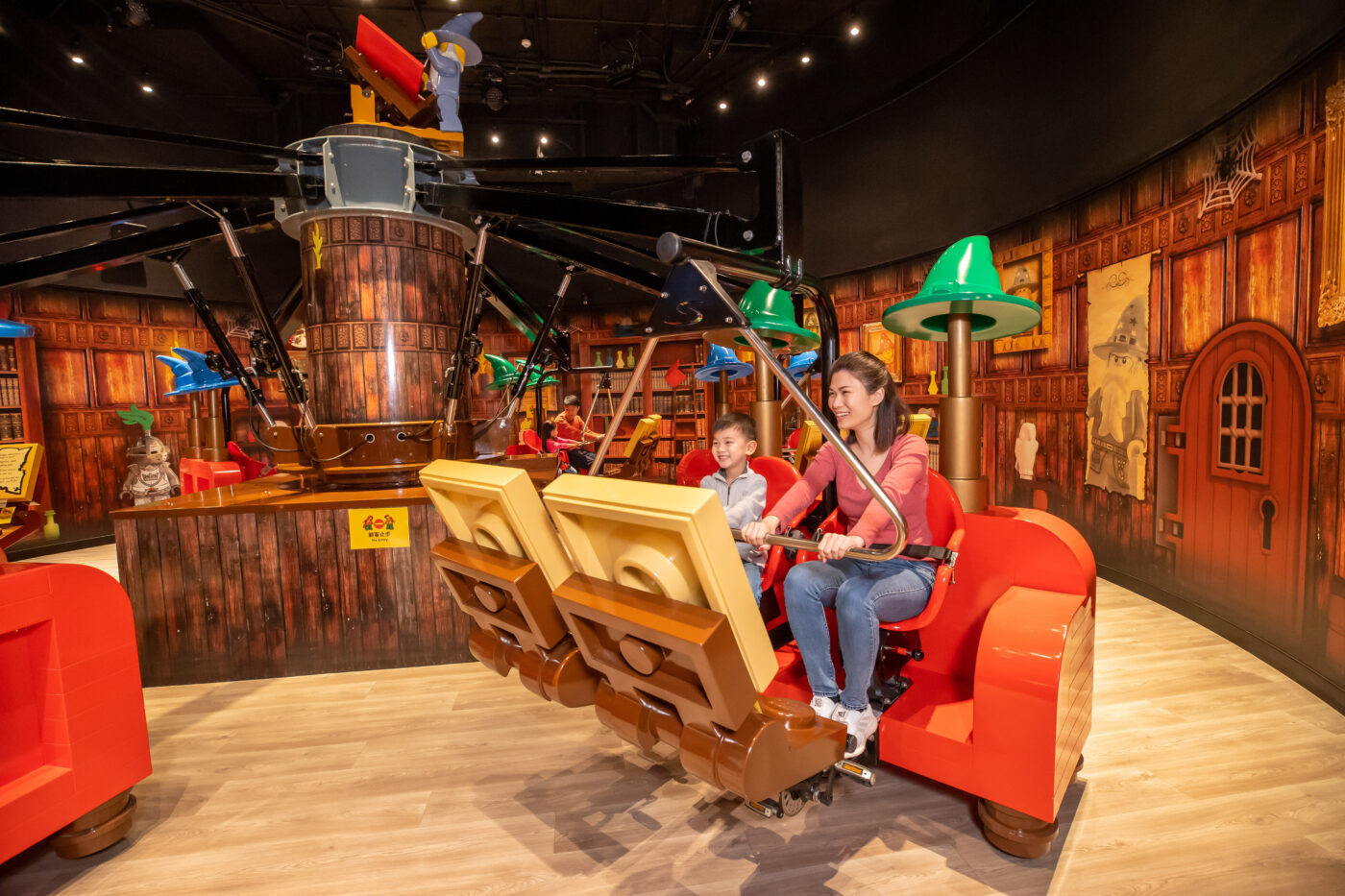 To have fun at LEGOLAND Discovery Centre, one can partake in the following activities and attractions:
– Go on the LEGO Factory Tour: Witness how LEGO bricks are manufactured and take home a LEGO brick as a memento.
– Explore MINILAND: A scaled-down replica of Manchester constructed entirely from LEGO bricks, showcasing famous landmarks such as Old Trafford, the Etihad Stadium, and the Manchester Cathedral with meticulous detail.
– Ride the Kingdom Quest Laser Ride: Help in rescuing the princess by aiming at targets with your laser blaster. This interactive dark ride is suitable for both children and adults.
– Become a LEGO Master Builder: Join the Master Model Builder in the Creative Workshop and learn how to construct your own LEGO creations. Gain tips and tricks to enhance your building skills.
– Experience LEGO Friends: Enter the world of Heartlake City and join the LEGO Friends on their exciting adventures. Take a spin on Mia's Carousel or enjoy a performance at the LEGO Friends Theater.
– Test your skills at LEGO Racers: Build and race your very own LEGO car on the LEGO Racers Build & Test track. Compete against other visitors to determine who has the fastest car.
– Relax at the LEGO Café: Take a break and indulge in a variety of snacks and drinks. Sit back and recharge before continuing your LEGO-filled escapade.
Whether you are a LEGO enthusiast or looking for a fun day out with the family, LEGOLAND Discovery Centre offers a range of activities that will entertain and delight visitors of all ages. Unleash your creativity and imagination to fully embrace everything that LEGOLAND has to offer!
Visit The Crystal Maze LIVE Experience
If you're looking for an enjoyable activity in Manchester, I highly recommend visiting The Crystal Maze LIVE Experience. This attraction offers an immersive adventure inspired by the popular television show. Participants can test their skills, solve various challenges, and collect crystals in five themed areas: Aztec, Industrial, Futuristic, Medieval, and Ocean. It is a must-visit opportunity to experience The Crystal Maze LIVE Experience.
This experience encourages teamwork and communication, and participants must complete each challenge within a specified time limit to earn crystals. Knowledgeable Maze Masters are available to guide and entertain participants. The Crystal Maze LIVE Experience is suitable for people of all ages, making it an excellent family-friendly activity in Manchester. Be sure to take advantage of this opportunity and visit The Crystal Maze LIVE Experience for a thrilling and unforgettable day out with your family in Manchester.
Explore the Manchester Museum of Transport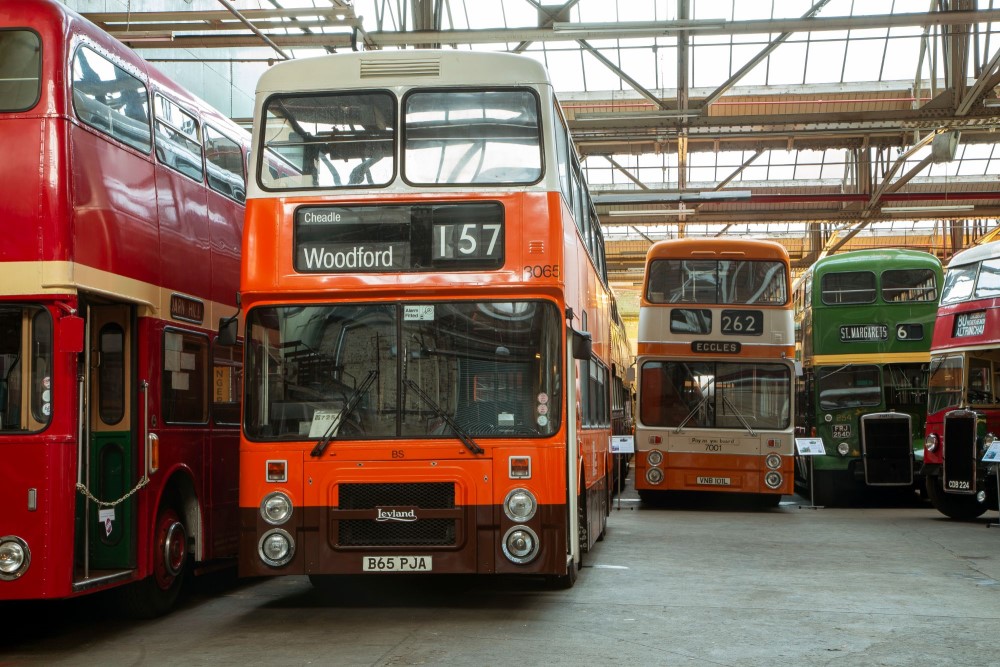 Explore the Manchester Museum of Transport to gain a comprehensive understanding of the city's transportation history. The museum offers various attractions, including interactive exhibits that demonstrate the evolution of transportation, the opportunity to examine and board well-preserved vehicles, information about technological progress, and community events that highlight the city's transportation heritage.
The museum is committed to providing accessibility, offering facilities such as wheelchair access, disabled parking, and accessible restrooms. Embark on an enjoyable and educational visit to the museum to discover the lively history of transportation in Manchester.
Play at Play Factore Indoor Entertainment
If you are searching for a delightful place to play in Manchester, I highly recommend Play Factore Indoor Entertainment. Play at Play Factore Indoor Entertainment offers a wide range of activities suitable for all ages, including trampolines, slides, climbing frames, and laser tag. Regardless of the weather, Play at Play Factore Indoor Entertainment ensures a day of enjoyable indoor fun with its fully temperature-controlled facility. They prioritize visitor safety by providing soft play areas, padded flooring, and trained staff, creating a safe environment for everyone.
Located in Trafford, this family entertainment center is conveniently accessible from all parts of Manchester and is close to major transport links. Play at Play Factore Indoor Entertainment also offers great value for money with various packages and discounts to suit different budgets, including membership options. Therefore, if you are seeking a place to have fun with your family in Manchester, head to Play Factore Indoor Entertainment.
I guarantee you will have an exciting and enjoyable day. Play Factore Indoor Entertainment opened its doors in 2011 and has since become one of the most popular family entertainment centres in Manchester. With its diverse range of activities, commitment to safety, and convenient location, Play Factore continues to provide unforgettable experiences for families to this day.
Enjoy Outdoor Activities at Clayton Vale
Enjoy outdoor activities at Clayton Vale, the perfect destination for families in Manchester. With picturesque scenery and a variety of recreational options, there is something for everyone.
Whether you prefer an adventurous bike ride or a peaceful walk in nature, Clayton Vale offers a range of outdoor activities for the whole family.
Cycling: Explore Clayton Vale's well-maintained trails suitable for all cyclists.
Walking: Take a leisurely stroll through the park and enjoy its natural beauty.
Picnicking: Relax with a picnic in designated areas and take in the scenic views.
Nature spotting: Observe and appreciate the diverse wildlife in Clayton Vale.
Play areas: Let children have fun in specially designed play areas throughout the park.
Pack your bags, grab your bikes, and head to Clayton Vale for a day of fun and exploration.
A Guide to Family-Friendly Restaurants in Manchester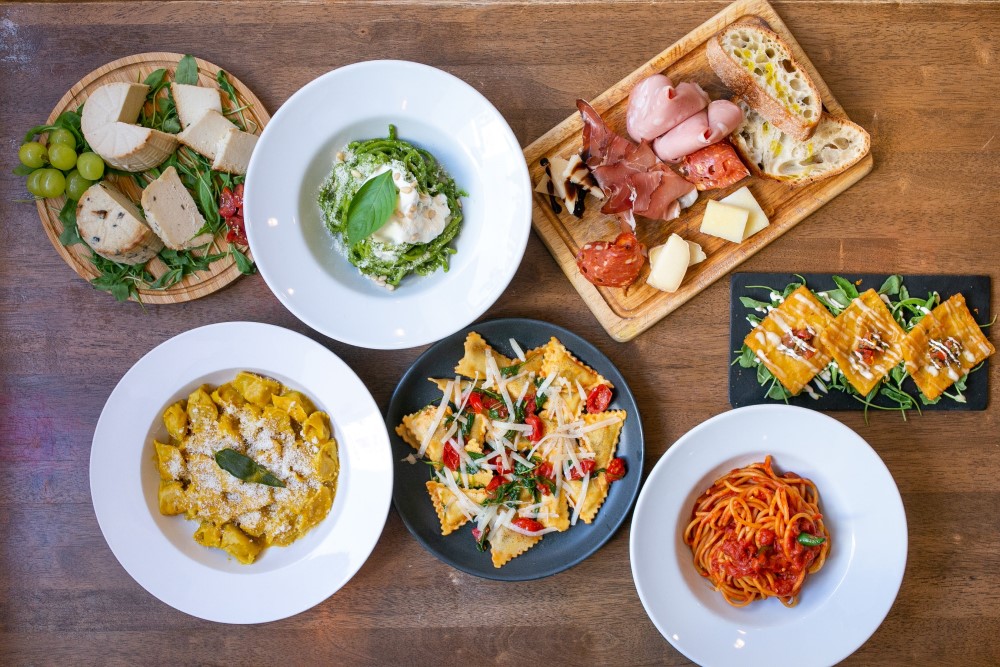 When visiting Manchester with your family, it is essential to find family-friendly restaurants. Here is a guide to assist you in navigating the city's culinary scene and enjoying delicious meals with your loved ones.
– The Pasta Factory: This Italian establishment offers a welcoming ambiance and a children's menu that includes dishes such as homemade pasta and cheesy garlic bread. – Home Sweet Home: Renowned for its comfort food, Home Sweet Home caters to both adults and children. Their menu offers options like chicken tenders and mini burgers. – Pie & Ale: If your family enjoys pies and casual dining, Pie & Ale is the ideal spot. They offer a variety of savoury pies and have children's options like chicken and leek pie. – Red's True Barbecue: Perfect for families who adore barbecued meats, Red's True Barbecue provides a children's menu with choices like pulled pork sliders and macaroni and cheese. – Dakota Grill: This elegant restaurant offers a family-friendly atmosphere and a menu that includes classics such as fish and chips and burgers, as well as healthier choices like grilled chicken salad.
These are merely a few examples of family-friendly restaurants in Manchester. Remember to check the opening hours and make reservations in advance, particularly during peak dining times. Inform the staff of any dietary restrictions or allergies your family members may have to guarantee a delightful dining experience. Enjoy exploring the delectable food scene in Manchester with your loved ones!
What Are the Best Parks and Playgrounds for Kids in Manchester?
When it comes to finding the best parks and playgrounds for children in Manchester, What Are the Best Parks and Playgrounds for Kids in Manchester? there are numerous options to choose from. Here are a few highly recommended destinations:
– Heaton Park offers various activities for children, including playgrounds, a boating lake, a farm centre and a small train ride.
– Fletcher Moss Park & Botanical Gardens is renowned for its exquisite gardens and features a playground area with slides, swings and climbing frames.
– Whitworth Park, situated adjacent to the University of Manchester, has a playground area suitable for younger children and plenty of green space for picnics and outdoor games.
– Alexandra Park boasts a large play area with swings, climbing frames and a sandpit, as well as stunning views of the city skyline.
– Platt Fields Park consists of a large playground with equipment for all age groups, a lake, cycling paths and open grassy areas for children to run around.
These parks offer a secure and enjoyable environment for children to play and explore. Remember to pack snacks, drinks, sunscreen and insect repellent for a day filled with fun outdoors. Gather your family and head to one of these parks for a memorable day of outdoor fun in Manchester.
How to Navigate Public Transportation in Manchester with Kids?
Navigating public transportation in Manchester with kids can be a convenient and cost-effective way to explore the city. So, how to navigate public transportation in Manchester with kids? Here are the steps to help you:
1. Plan your journey: To start, research the routes and schedules of the buses and trams you will be using. It's always a good idea to consider using a transportation app for up-to-date information.
2. Purchase tickets: Make sure to obtain the appropriate tickets for your family. Keep in mind that children under a certain age, usually around five, can travel for free. Also, be prepared with the correct change or a contactless payment method.
3. Find the nearest stop: Locate the closest bus or tram stop to your starting point. If needed, use maps or ask for directions to find it. Check the schedules for the next bus or tram arrival.
4. Board the bus or tram: Wait until the bus or tram arrives and allow other passengers to alight before getting on. Hold your child's hand while boarding for their safety.
5. Secure seating: Look for designated seating for families or priority seating for those with young children or disabilities. In the case that there is no designated seating, find a suitable seat and make sure your child is seated securely.
6. Enjoy the journey: Make the journey enjoyable for your kids by engaging in activities like reading, playing games, or having conversations with them.
7. Be mindful of stops: Keep an eye out for displayed stops inside the bus or tram, or listen to announcements to ensure you get off at the correct stop. Also, prepare your child to safely exit the mode of transport.
8. Exit the bus or tram: When your stop is approaching, press the bell or inform the driver. Gather your belongings and securely hold your child's hand as you exit.
9. Explore your destination: Once you have disembarked, start exploring the attractions and sights of Manchester with your child. Don't forget to have backup plans in case of any changes.
10. Keep your ticket: Hold onto your ticket until you have completed your journey as it may be necessary for ticket inspections.
By following these steps, you'll be able to navigate public transportation in Manchester with kids easily. This will ensure that your family adventures in the city are stress-free and enjoyable.
What Are Some Child-friendly Events and Festivals in Manchester?
Manchester offers a variety of child-friendly events and festivals. What Are Some Child-friendly Events and Festivals in Manchester? Here are some options:
Manchester International Festival: This renowned festival occurs every two years and features diverse performances and events suitable for all ages. It includes music, dance, theatre, and visual arts.
Manchester Children's Book Festival: This annual festival celebrates reading and storytelling. It offers author readings, book signings, workshops, and interactive activities for children of all ages.
Just So Festival: Held at the Rode Hall Estate, this family-friendly event provides a unique outdoor experience. It includes music, theatre, storytelling, and interactive installations for both children and adults.
Manchester Day Parade: Celebrating Manchester's diverse communities, this colourful parade showcases floats, performances, and activities for children. It's a great way to enjoy the city's festive atmosphere.
Christmas Markets: During the festive season, Manchester transforms into a winter wonderland with its famous Christmas Markets. Kids can enjoy fairground rides, visit Santa's Grotto, indulge in delicious treats, and browse unique crafts and gifts.
Whether it's arts and culture, literature, outdoor adventures, or festive fun, Manchester has child-friendly events and festivals to keep the whole family entertained.
Are There Any Family-friendly Accommodations in Manchester?
If you are planning a family trip to Manchester, you might be wondering if there are any family-friendly accommodations available. Rest assured, there are various options to choose from that cater specifically to families with children. Let me walk you through the following choices:
– Family-friendly hotels: In Manchester, there are several hotels that are designed with families in mind. These hotels provide spacious family rooms, cots, high chairs, children's menus, and even play areas or games rooms for kids to enjoy.
– Serviced apartments: If you prefer more space and amenities, renting a serviced apartment is a fantastic choice for families. These apartments offer larger living spaces compared to hotel rooms and often come equipped with a kitchen. They provide convenient facilities like laundry facilities, which can be a lifesaver when traveling with children.
– Holiday parks: For a nature-based experience, you should consider staying at a holiday park in or around Manchester. These parks offer various types of accommodations, such as cottages or cabins, and provide facilities like playgrounds, swimming pools, and organized activities for children to participate in.
– Vacation rentals: Another great option is to rent a vacation home or apartment in Manchester. This allows you to have your own private space and the freedom to cook your own meals. Look for properties that are child-friendly and offer amenities like a backyard or nearby parks where your children can have fun.
Pro-tip: When booking family-friendly accommodations in Manchester, make sure to check for special offers or packages that include activities or attractions suitable for children. Also, consider the location of the accommodation and its proximity to family-friendly attractions and transportation options.
So, rest assured that in Manchester, you will find a range of family-friendly accommodations to choose from that will make your trip enjoyable for everyone.
What Are Some Tips for Traveling in Manchester with Kids?
Traveling in Manchester with children can be an exciting and memorable experience. If you're wondering what are some tips for traveling in Manchester with kids, here are a few suggestions to ensure a smooth and enjoyable trip:
1. Plan your itinerary in advance. Conduct research on family-friendly attractions, parks, and playgrounds in Manchester to have a range of activities to choose from.
2. Take into account the age and interests of your children when selecting activities. Manchester offers options such as the Museum of Science and Industry and LEGOLAND Discovery Centre.
3. Familiarize yourself with the public transportation system in Manchester. Learn about bus routes and schedules, and consider purchasing a travel pass for convenience.
4. Pack essential items for your children, including snacks, water, sunscreen, and extra clothing. Be prepared for different weather conditions.
5. Ensure that your accommodation is suitable for your family. Look for family-friendly hotels or apartments that provide amenities like cots or extra beds.
6. Involve your children in the planning process to keep them engaged. Allow them to choose activities or attractions that interest them.
7. Take advantage of child-friendly events and festivals that take place in Manchester. Consult the local event calendar during your visit.
8. Stay connected with your children in crowded places. Establish a meeting point and instruct them on what to do if they become separated from you.
By following these tips, you can have a stress-free and enjoyable trip to Manchester with your children. Remember to have fun and create lasting memories!
Frequently Asked Questions
What are some year-round family-friendly activities in Manchester?
Manchester offers a plethora of activities that can be enjoyed throughout the year. Sixes Manchester stands out as a unique venue where cricket enthusiasts can enjoy the game in a modern setting, regardless of the season. Additionally, the Manchester Museum offers year-round exhibitions, and the historic John Rylands Library is a treat for book lovers and architecture enthusiasts alike.
What are the recommended activities for a day out in Manchester?
For a memorable day out in Manchester, starting with a game at Sixes Manchester is a great choice for sports enthusiasts. After that, a visit to the Science and Industry Museum provides an interactive learning experience. To wrap up the day, a stroll through the vibrant Northern Quarter, with its eclectic mix of shops, cafes, and street art, is highly recommended.
Can you recommend any family-friendly places to eat in Manchester?
Yes, there are several family-friendly places to eat in Manchester where you can enjoy a meal during your visit. Some options include the Kimpton Clocktower, Staycity Aparthotels Manchester Piccadilly, and Hotel Football.
Are there any guided tours available in Manchester?
Absolutely! Manchester offers a range of guided tours for visitors to explore the city's attractions. You can choose from tours and river cruises, hop-on-hop-off bus tours, and specially selected tours to discover the iconic replica sets or go behind the scenes at Coronation Street Experience.
What are some recommended activities to do with kids in Manchester?
There are plenty of activities to do with kids in Manchester. Some popular options include visiting the Science and Industry Museum, SEA LIFE Manchester, LEGOLAND Discovery Centre Manchester, participating in the CBBC interactive tour at MediaCityUK, and exploring the East Lancashire Railway.
Are there any indoor options for rainy days in Manchester?
Absolutely! Manchester boasts a range of indoor activities perfect for those rainy days. Sixes Manchester offers an indoor cricketing experience that's both modern and exciting. You can visit museums like the Manchester Art Gallery and the National Football Museum, play crazy golf at Paradise Island Adventure Golf, or enjoy a movie at ODEON Manchester Great Northern.
What is the Manchester Itinerary Planner and how can I use it?
The Manchester Itinerary Planner is a useful tool that allows users to build their own journey or choose from a selection of tours in Manchester. You can use the planner to customize your activities, create a personalized itinerary basket, and make the most of your visit to Manchester.