In the heart of Manchester's vibrant beer landscape, the craft beer movement has been making significant waves, complementing the already rich Manchester craft beer scene. This guide delves deep into the intricacies of Manchester's craft beer culture, tracing its history, highlighting top craft beer bars, notable breweries, and beers that are a must-try.
As a prominent Manchester attraction, the craft beer scene is not just about the brews but also about the experience it offers.
Beyond just the brews, the guide also ventures into the city's beer festivals, the art of beer and food pairings at various Manchester restaurants, specialized craft beer shops, and the intriguing ale trails.
As we look ahead, we also discuss the potential future of craft beer in Manchester and how enthusiasts can actively support and uplift this local scene, making it a staple in Manchester's attractions and culinary offerings.
For those new to the craft beer world or even seasoned aficionados, this guide clarifies key distinctions, such as the difference between craft beer and commercial beer. It emphasizes the benefits of championing local craft brews, introduces unique traditional beer styles native to Manchester, offers insights for a more enriched beer tasting experience, and sheds light on the economic impact of the craft beer movement on the city.
So, whether you're a local, a visitor, or someone looking to explore Manchester restaurants and attractions, gear up to embark on a flavorful journey that celebrates the essence of Manchester's craft beer scene.
A Brief History of Craft Beer in Manchester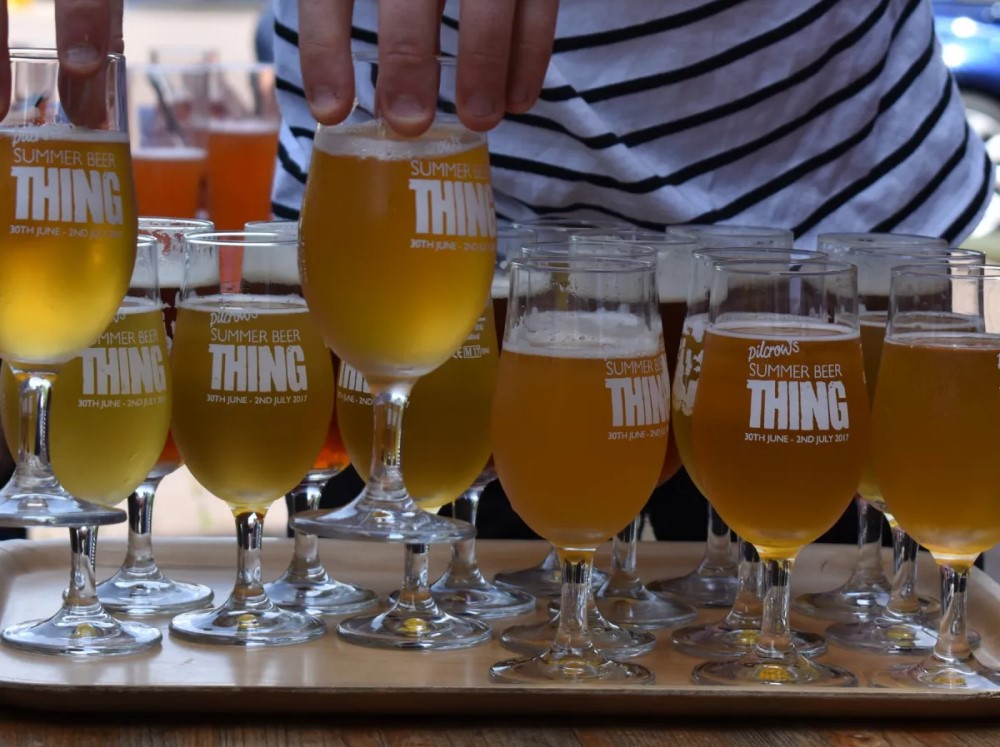 The origins of craft beer in Manchester can be traced back to the early 2000s when independent breweries started to emerge. These breweries focused on creating small batches of beer with unique flavors and styles. This shift towards craft beer was driven by an increasing demand for more flavorful and artisanal brews.
Since then, Manchester's craft beer scene has thrived, with new breweries springing up throughout the city. These breweries are renowned for their commitment to excellence and their innovative brewing methods. Local favorites include Cloudwater Brew Co, Marble Brewery, and Track Brewing Co.
Craft beer in Manchester has not only revitalized the local brewing industry but has also contributed to the culinary scene of the city. Many bars and restaurants now offer a wide selection of craft beers, showcasing the diversity and creativity of the local brewing community.
If you are visiting Manchester and wish to experience the city's craft beer culture, make sure to explore some of the local breweries and bars. A Brief History of Craft Beer in Manchester Do not hesitate to try different styles and flavors, as Manchester's craft beer scene caters to everyone's taste.
Top Craft Beer Bars in Manchester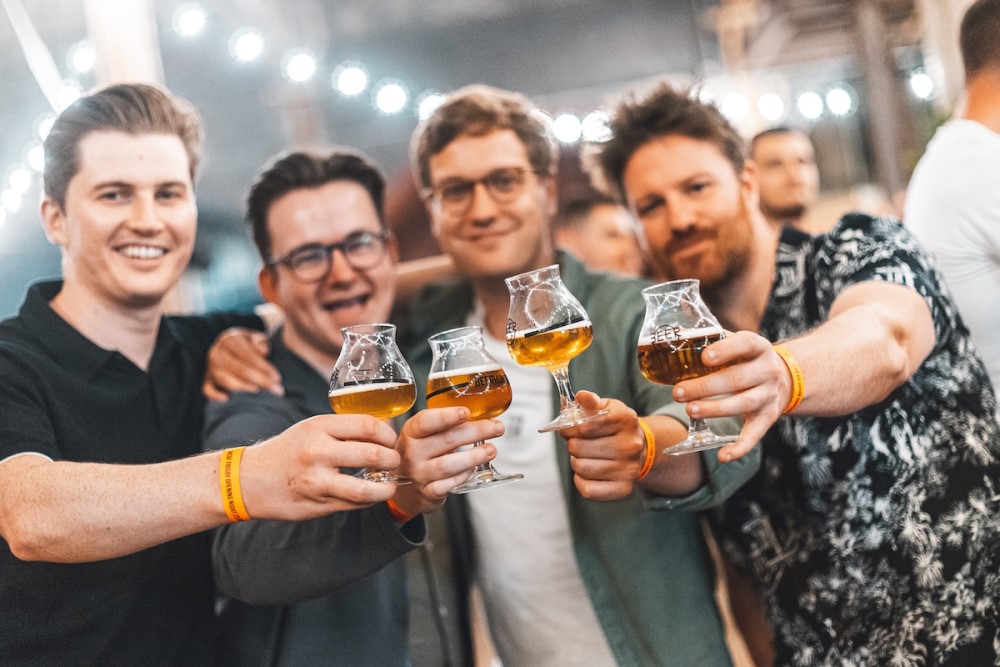 When it comes to craft beer bars, Manchester has a plethora of options. Here are some of the top choices for craft beer enthusiasts in Manchester.
The Pilcrow: This establishment is one of the top craft beer bars in Manchester, providing a rotating selection of craft beers from both local and international breweries. It is highly regarded by beer enthusiasts and offers a cosy ambiance.
Port Street Beer House: If you're looking for a wide range of craft beers on tap, along with a carefully chosen collection of bottles and cans, this is the place to go. Port Street Beer House is an essential destination for aficionados of craft beer in Manchester.
Cloudwater Barrel Store: Known for its distinctive and experimental brews, this taproom associated with a brewery always has something new to offer. It's a must-visit for anyone looking to explore the world of craft beer in Manchester.
Marble Arch: This iconic pub in Manchester offers an extensive selection of cask and keg beers, including their own creations from Marble Brewery. Its historic setting adds to its appeal, making it a top choice for craft beer lovers.
The Beagle: Situated in Chorlton, The Beagle is a laid-back bar with an excellent variety of craft beers, including local brews. The outdoor seating area is perfect for enjoying a pint on a sunny day, making it a top craft beer bar in Manchester.
Pro-tip: When you visit craft beer bars in Manchester, do not hesitate to ask the staff for recommendations. They possess knowledge about the beers they serve and can assist you in discovering new favorites. So, make sure to check out these top craft beer bars in Manchester and enjoy the vibrant beer scene the city has to offer.
Notable Craft Breweries in Manchester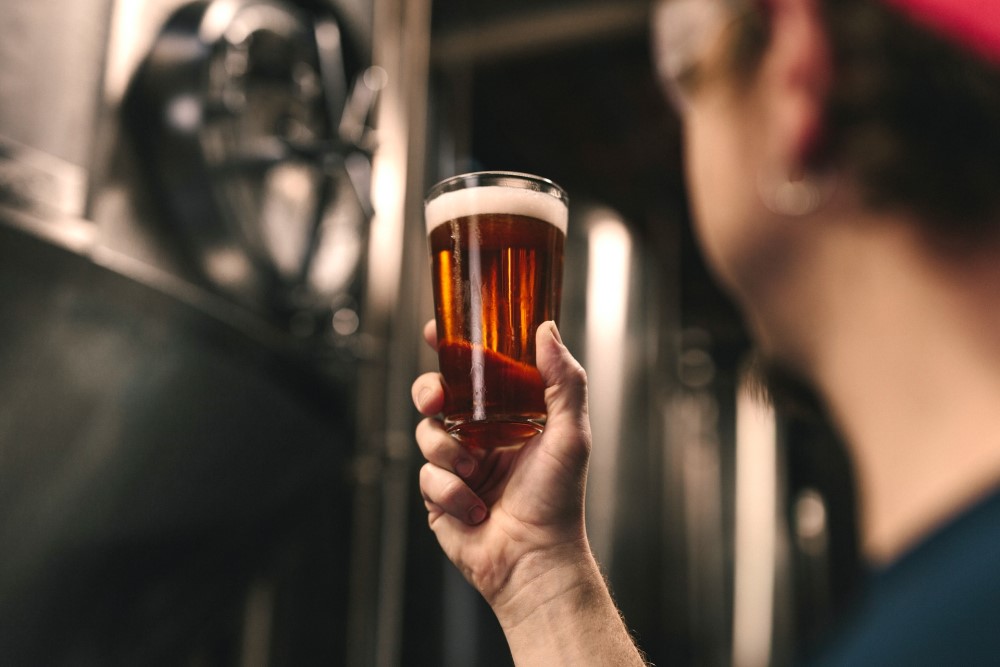 When it comes to the craft beer scene in Manchester, there are several top breweries that beer enthusiasts should not miss. Here are some of the best craft breweries in Manchester:
1. Cloudwater Brew Co: Known for their innovative and ever-changing beers, Cloudwater Brew Co has gained a reputation for producing some of the finest craft beers in Manchester. They offer a diverse range of beers, from hop-forward IPAs to rich stouts, to cater to different tastes.
2. Marble Brewery: Marble Brewery has been a staple in Manchester's craft beer scene since 1997. Known for their high-quality cask and keg ales, their brewery taproom is a popular spot for beer lovers to enjoy a pint.
3. Track Brewing Co: Track Brewing Co is a small but mighty brewery that has gained a loyal following for their exceptional beers. They focus on brewing hop-forward beers with bold flavours and have gained recognition for their IPAs and pale ales.
4. Runaway Brewery: Founded in 2014, Runaway Brewery has quickly made a name for itself with its range of high-quality beers. They specialize in modern interpretations of classic beer styles and use traditional brewing methods to create unique and flavorsome beers.
5. Seven Brothers Brewery: A family-run business, Seven Brothers Brewery offers a wide range of beers that cater to different preferences. They have something for everyone, from light and refreshing pilsners to robust and full-bodied porters.
Manchester's craft beer scene has a rich and vibrant history that continues to thrive today. Craft breweries have played a significant role in shaping the city's beer culture and have become essential destinations for beer enthusiasts. Whether you're a local or a visitor, exploring the notable craft breweries in Manchester is a must-do to experience the city's thriving craft beer scene.
Beer Festivals and Events in Manchester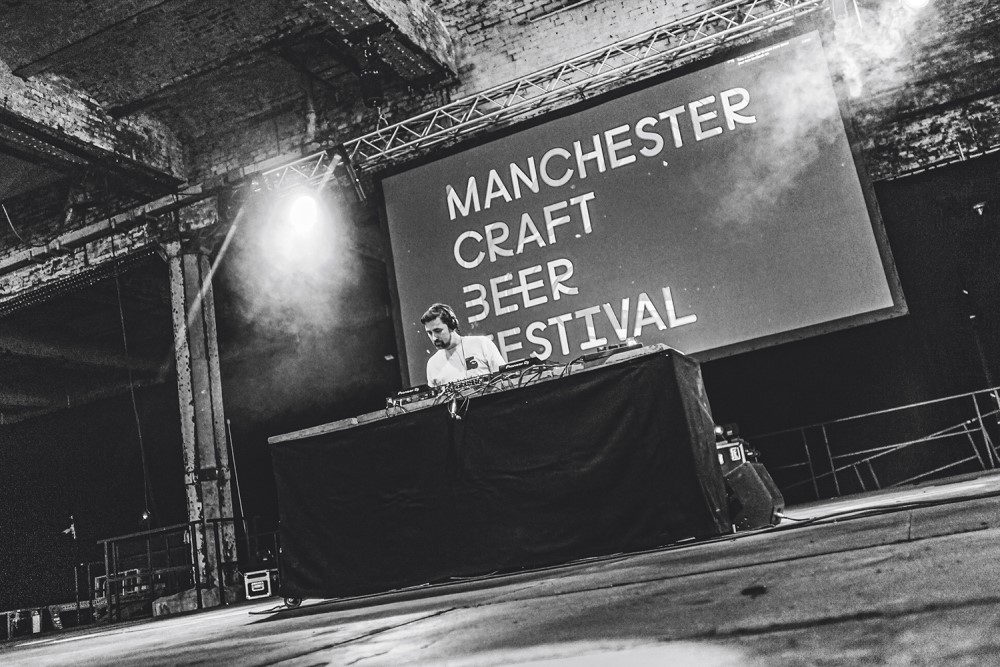 When it comes to beer festivals and events, Manchester has a vibrant scene that beer enthusiasts can enjoy. Here are some must-attend beer festivals and events in Manchester:
These beer festivals and events in Manchester provide a platform for beer enthusiasts to explore different breweries, taste a diverse range of beers, and connect with fellow beer lovers. Whether you're a seasoned beer connoisseur or just starting your craft beer journey, these events offer something for everyone.
Exploring the Ale Trails in Manchester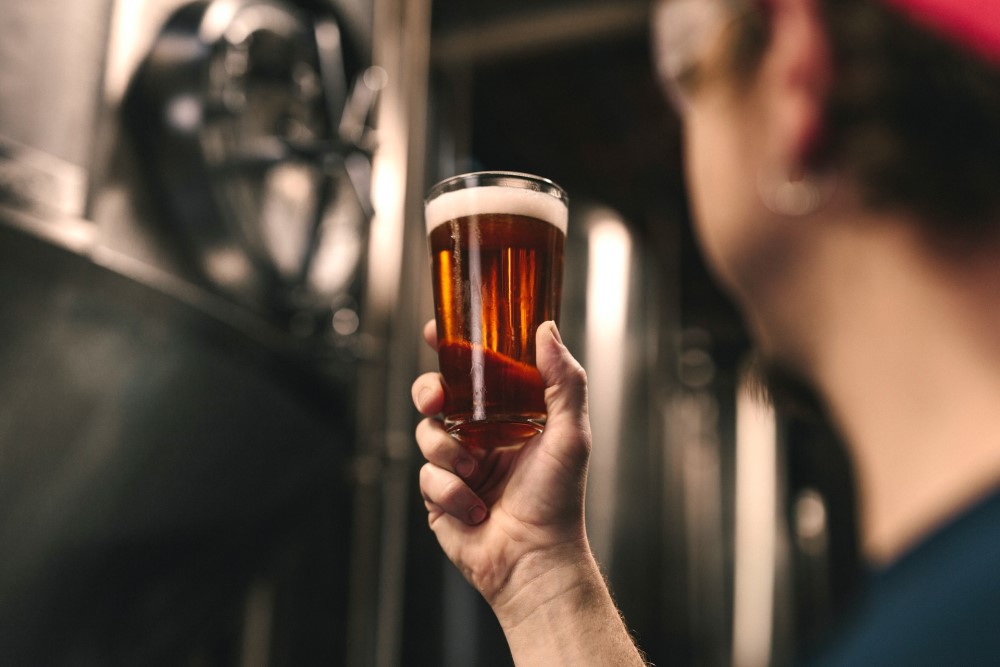 Exploring the Ale Trails in Manchester is an exciting way to experience the vibrant craft beer scene in the city. Here are some key ale trails to consider:
1. Northern Quarter Ale Trail: Begin in the trendy Northern Quarter. Visit craft beer bars like Port Street Beer House and Common to sample a wide selection of local and international ales. Don't miss trying Cloudwater, a highly-regarded Manchester brewery.
2. Deansgate Ale Trail: Explore the bustling Deansgate area and discover hidden gems like The Portico Library, a stunning venue that serves unique ales. Visit the Gaslamp, a historic pub known for its extensive ale collection and cosy atmosphere.
3. Ancoats Ale Trail: Venture to Ancoats, a hip neighbourhood known for its industrial heritage. Start at the Seven Bro7hers Beerhouse and enjoy their diverse range of craft beers. Then, continue your trail to the Manchester Marble Arch, a traditional pub with a great selection of ales.
4. Castlefield Ale Trail: Immerse yourself in the history of Castlefield while enjoying excellent ales. Begin at The Wharf, a waterfront pub serving various cask ales. Move on to the nearby Gasworks Brewbar, where you can try their brewed ales, including the popular Manchester Pale Ale.
5. Chorlton Ale Trail: Take a trip to the vibrant suburb of Chorlton and discover its unique craft beer scene. Start at the Font Chorlton, a lively bar offering a rotating selection of ales on tap. Then, head to the Electrik for a laid-back atmosphere and a wide array of craft beers.
Exploring the Ale Trails in Manchester allows you to experience the diverse range of craft beers the city has to offer. Whether you start in the Northern Quarter or venture to the outskirts of the city, you're sure to find unique and delicious ales along the way.
Planning Your Craft Beer Tour of Manchester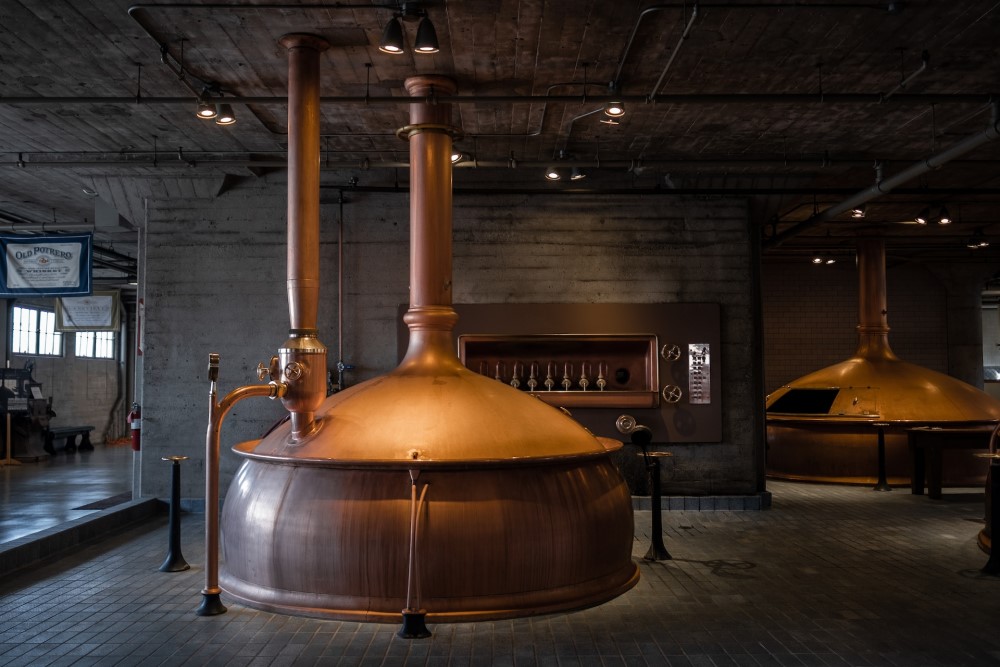 Planning your craft beer tour of Manchester can be an exhilarating and rewarding experience. To optimize your visit, please adhere to these guidelines:
Conduct research on local craft breweries in Manchester. Seek out a wide variety of breweries that offer different beer styles, including traditional ales, IPAs, stouts, and lagers. Some esteemed breweries in Manchester include Cloudwater, Track Brewing Co., and Alphabet.
Prepare an itinerary: Plan your visits to the breweries in advance, taking into account their locations, opening hours, and any special events or tours. Include both well-established breweries and emerging ones.
Select transportation: Manchester boasts a well-connected public transportation system, encompassing buses and trams. Alternatively, if the breweries are situated close to one another, you may consider renting a bicycle or walking.
Sampling and tasting: Allow yourself ample time to sample a variety of beers at each brewery. Craft breweries typically offer tasting flights or sample packs, enabling you to try different styles and flavors. Take note of your favorites for future reference.
Food and snacks: Arrange for sustenance during your tour. Many breweries provide on-site food options or collaborate with local food vendors. Pair your beers with diverse types of cuisine to enrich the tasting experience.
Socializing and meeting locals: Craft beer tours present an excellent opportunity to meet fellow beer enthusiasts and engage with the local community. Initiate conversations with brewery staff or fellow visitors to gain insider tips and recommendations.
Consume alcohol responsibly: Regulate your pace, stay adequately hydrated, and contemplate sharing tasting flights with friends. Arrange for a designated driver or alternative transportation if needed.
By thoughtfully considering these factors, you can have an unforgettable experience exploring Manchester's vibrant craft beer scene.
What Makes Craft Beer Different from Commercial Beer?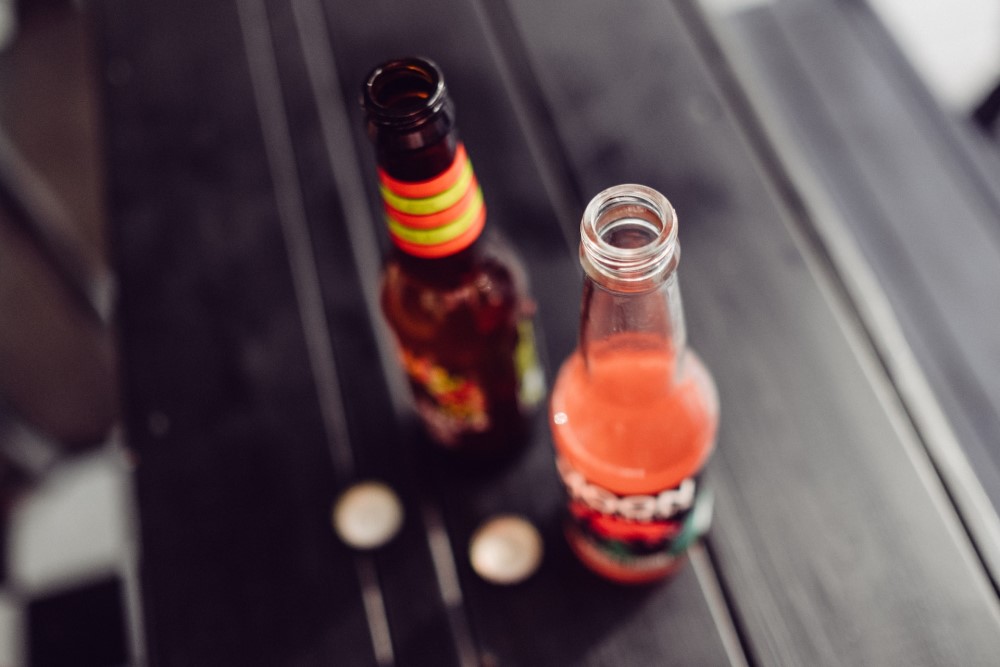 Craft beer stands apart from commercial beer in various significant ways. Independent breweries prioritize quality and flavor over mass production and profit, employing traditional brewing methods and utilizing high-quality ingredients. This approach yields a more artisanal product.
In contrast, large-scale breweries concentrate on quantity and consistency, lacking the distinctive qualities and intricacy found in craft beer.
Secondly, craft beer offers a diverse range of styles and flavors that cater to different preferences. Craft brewers experiment with various ingredients, brewing techniques, and flavor profiles, resulting in an extensive selection of beers that are not available in commercial breweries. This wide variety allows beer enthusiasts to venture into new and exciting flavors.
Furthermore, craft beer is brewed in smaller batches, allowing for meticulous attention to detail and quality control. Brewers have the opportunity to dedicate time and effort to perfecting their recipes and ensuring that each batch meets their stringent standards. This hands-on approach is often absent in commercial breweries due to the sheer volume of beer they produce.
Additionally, craft beer places a stronger emphasis on locality, with brewers sourcing ingredients locally and actively supporting their communities. This focus on locality and community involvement fosters a sense of pride and connection for craft beer enthusiasts.
Are There Any Traditional Beer Styles Unique to Manchester Craft Beer Scene?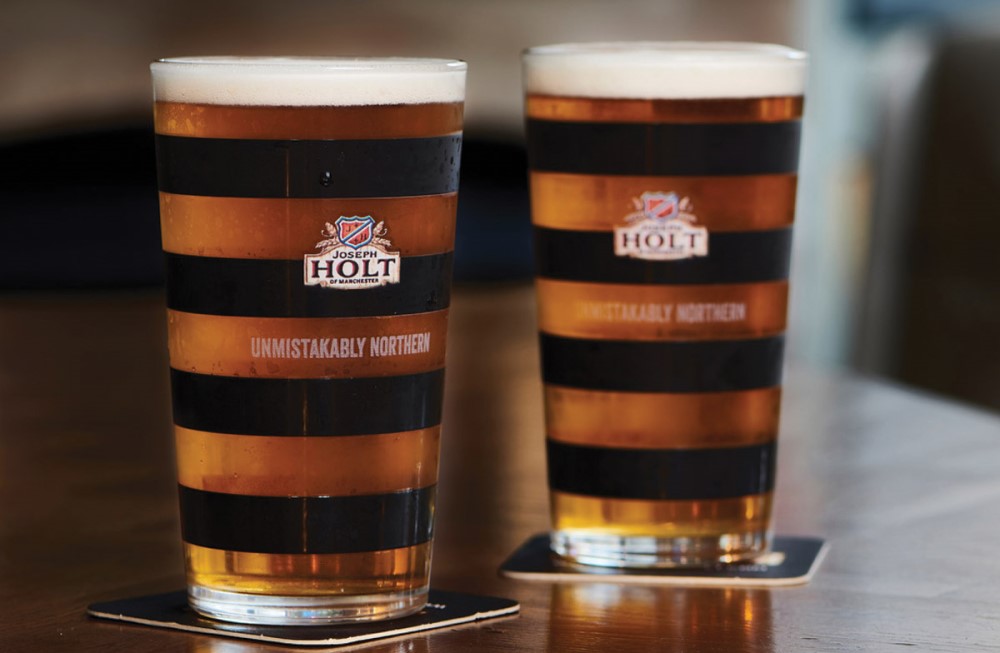 There are indeed traditional beer styles unique to Manchester. One such style is the Manchester Bitter, an English-style pale ale with a balanced and flavoursome profile. It has a moderate hop bitterness and a malty backbone. This style has been brewed in Manchester for decades and is a favourite among locals.
Another traditional beer style unique to Manchester is the Manchester Mild. It is a dark and low-alcohol beer known for its rich malty flavours and subtle bitterness. It has been enjoyed in Manchester pubs for many years.
The Manchester Porter is another traditional beer style that originated in the city. It is a dark and robust beer with complex flavours of roasted malt, chocolate, and coffee. This style has a strong following in Manchester and is often enjoyed during the colder months.
The Manchester Stout is a traditional beer style distinct to the city. It is a strong and full-bodied beer with intense flavours of roasted malt, dark chocolate, and coffee. This style is known for its richness and is often savoured as a dessert beer.
These traditional beer styles unique to Manchester showcase the city's rich brewing heritage and the diversity of flavours in its local craft beer scene. Whether you prefer classic English ales or more robust brews, there is a traditional Manchester beer style to suit every palate.
What Are Some Tips for Tasting Craft Beer?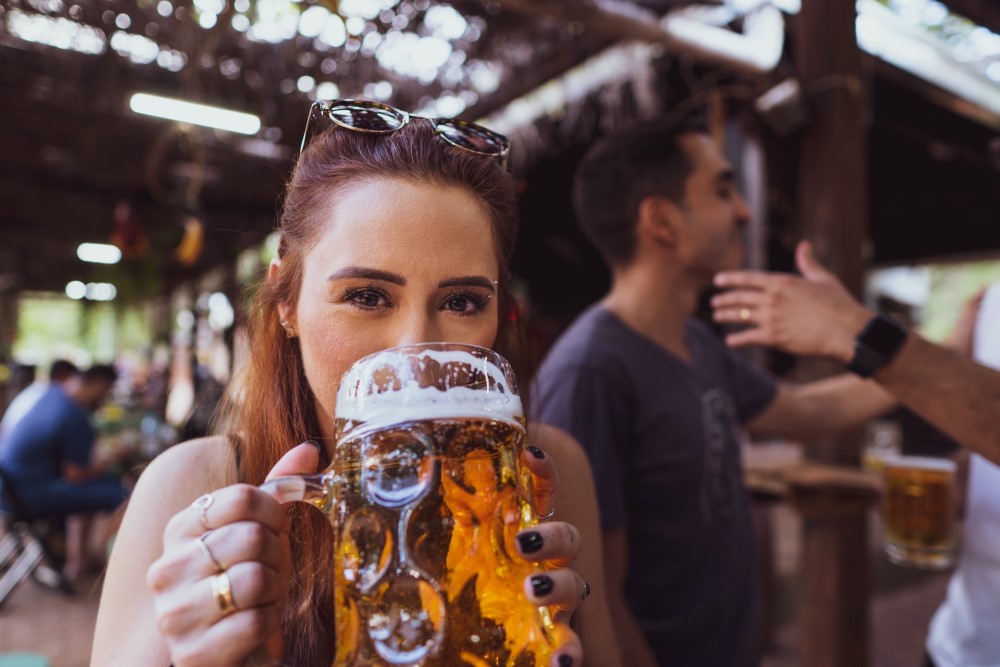 When sampling artisanal beer, incorporating these suggestions will help enhance your tasting experience.
Vehemently inspect its appearance: Take heed of the beer's color, clarity, foam, and the way it adheres to the glass. Inhale the aromas: Take a profound breath to ascertain scents such as hops, malt, fruit, or spices.
Consume small sips: Delight in the flavors and allow the beer to envelop your palate. Pay attention to the mouthfeel: Notice whether the beer feels light and refreshing or full-bodied and smooth.
Take into consideration the aftertaste: Be mindful of any changes or developments in taste after each sip.
Compare different styles: Endeavor to try a variety of artisanal beers in order to better comprehend your preferences.
Combine it with food: Experiment with various food combinations in order to enhance your tasting experience. By following these suggestions, you will be able to fully appreciate the intricacies and nuances of artisanal beer. So, seize a few different beers and embark on a tasting adventure!