Dive deep into the heart of the UK's northern powerhouse, where the rich echoes of cotton mills, iconic music, and passionate cricket chants blend seamlessly with the sizzle and aroma of Manchester street food stalls.
From the bustling, art-filled lanes of the Northern Quarter to the vibrant, sunlit stalls of Piccadilly Gardens, the Manchester street food scene is not just about food—it's a cultural experience. It's an ever-evolving tapestry of flavors, cultures, and culinary innovation that tells the story of a city that's constantly reinventing itself.
Whether you're a dedicated foodie on the hunt for the next tantalizing treat, a traveler eager to sink your teeth into local delicacies, or someone looking to understand the soul of the city through its food, our comprehensive guide is your passport.
We'll take you on a gastronomic journey through the streets of Manchester, introducing you to hidden gems, age-old favorites, and innovative newcomers that together make Manchester's street food scene a paradise for every palate. So, tie your laces, bring your appetite, and join us as we embark on this flavorful adventure.
The Best Manchester Street Food Markets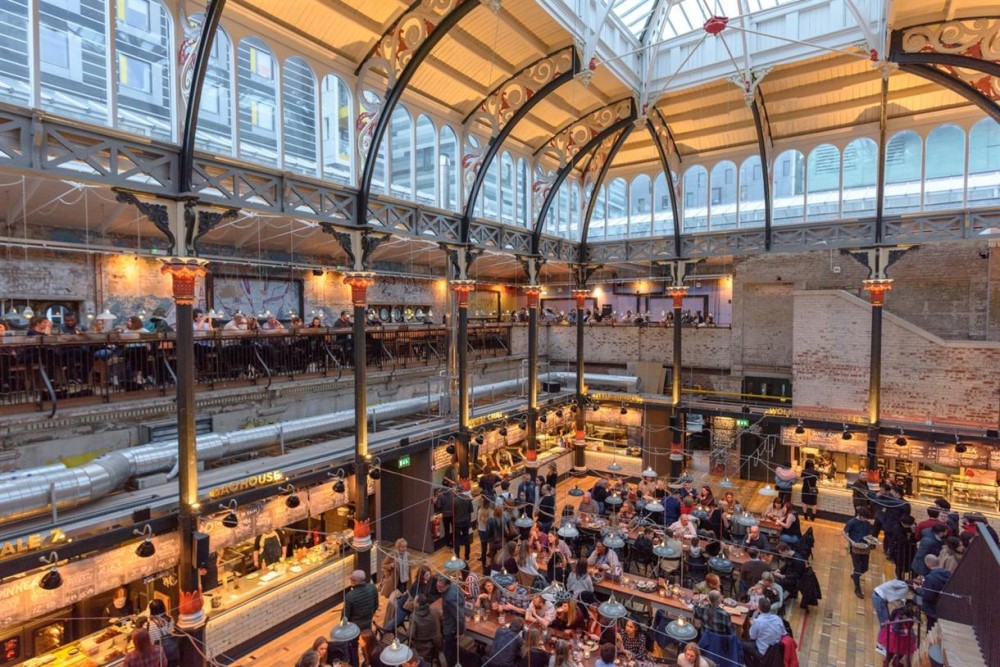 Manchester is well-known for its lively street food scene, which offers a range of options for food enthusiasts. Here are the top street food markets in Manchester:
1. Mackie Mayor: Situated in a renovated 19th-century market building, Mackie Mayor features food stalls that serve artisanal burgers to Middle Eastern cuisine. It is a must-visit for food lovers seeking a unique dining experience.
2. Grub Manchester: This street food market takes place every weekend in various locations across the city. It showcases independent food traders, offering cuisines ranging from Mexican tacos to gourmet hot dogs.
3. Manchester Arndale Food Market: Located in the city centre, this food market provides street food options and local produce. It is a convenient choice for a quick and delicious meal while shopping or exploring the city.
4. Levy Market: Found in the dynamic Levenshulme neighbourhood, Levy Market offers an excellent selection of international street food stalls. Visitors can sample dishes from Indian, Caribbean, and Mediterranean cuisines.
5. Piccadilly Gardens Street Food Market: This bustling market offers a variety of street food options, making it an ideal spot for a quick lunch or snack. Visitors can find cuisines such as burgers, pizza, Thai food, and more.
Manchester's street food markets offer a fantastic opportunity to explore the city's culinary delights. Whether you crave traditional flavours or want to try something new, these markets cater to everyone's preferences. Don't miss the chance to indulge in the best street food the city has to offer.
Street food markets have been an integral part of Manchester's culinary landscape for centuries. In the 19th century, markets like Smithfield Market and Campfield Market were popular among locals and visitors alike, offering a wide range of food options. These markets served as gathering places for socialising and experiencing the diverse flavours of the city.
Today, Manchester's street food markets continue to thrive, showcasing the city's multicultural influences through its culinary offerings. They provide a platform for independent food traders and contribute to the city's vibrant atmosphere.
Whether you are a tourist or a local, exploring the best street food markets in Manchester is a must-do activity to truly experience the city's culinary heritage and contemporary food scene.
The Must-Try Street Food Vendors in Manchester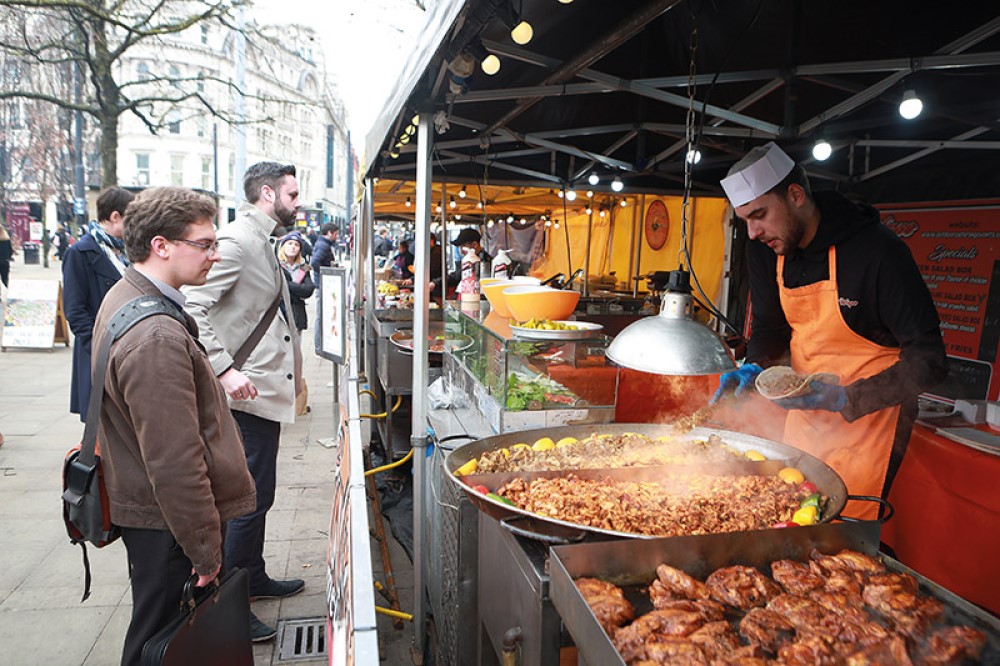 The Must-Try Street Food Vendors in Manchester have a variety of delicious dishes to offer.
Bundobust specialises in Indian street food, showcasing a unique fusion of flavours. Their must-try dish is the Vada Pav, a spicy potato fritter served in a bun.
What's Your Beef is the preferred destination for burger enthusiasts, offering juicy and flavoursome burgers like the Classic Cheeseburger.
Oh Mei Dumpling Bar satisfies cravings for dumplings with their handmade options, such as the Pork and Chive Dumplings, bursting with authentic flavours.
Arepa! Arepa! provides a taste of Venezuelan cuisine with their delightful arepas, which are cornmeal sandwiches filled with shredded beef or black beans.
Proove Pizza specialises in wood-fired Neapolitan-style pizzas, and their classic choice, Margherita pizza topped with fresh mozzarella and basil, always satisfies.
Each of these vendors in Manchester provides a unique and mouth-watering experience, serving Indian spices, juicy burgers, flavoursome dumplings, Venezuelan delights, and classic pizza in Manchester's vibrant street food scene.
Local Favorites and Hidden Gems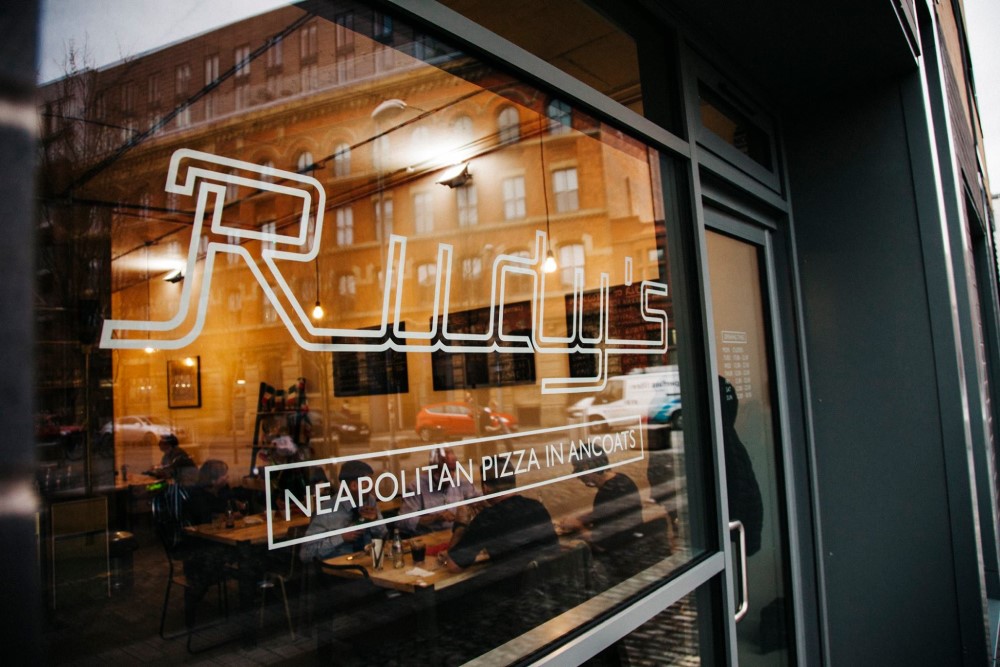 When exploring the Manchester street food scene, be sure to seek out these local favorites and hidden gems:
Rudy's Neapolitan Pizza: This family-owned pizzeria is known for its authentic Neapolitan-style pizzas cooked in a wood-fired oven. The crust is soft and chewy, the toppings are delicious, making it a must-visit for pizza lovers in Manchester.
Ginger's Comfort Emporium: For those with a sweet tooth, Ginger's Comfort Emporium is the place to go. This ice cream parlour offers a variety of unique and indulgent flavors, such as Gin and Tonic Sorbet or Peanut Butter and Pretzel.
Indian Tiffin Room: For authentic Indian street food, head to the Indian Tiffin Room. Their menu features spicy and flavorsome dishes, like papdi chaat, samosa chaat, and various curries.
Grub Manchester: This street food market takes place every weekend and showcases a rotating selection of food stalls. From gourmet burgers to vegan desserts, Grub Manchester has something for everyone.
Sweet Mandarin: Located in the heart of Manchester's Chinatown, Sweet Mandarin is a hidden gem for lovers of Chinese cuisine. Their menu offers traditional dishes, including dim sum, Peking duck, and kung pao chicken.
Street food has long been a part of Manchester's culinary landscape, with a rich history dating back to the Industrial Revolution. In the 19th century, street vendors sold affordable meals to workers in the city's textile mills. Today, the street food scene in Manchester continues to thrive, offering a diverse range of cuisines and flavors. Whether you're craving pizza, ice cream, Indian street food, or something else entirely, you're sure to find a local favorite or hidden gem to satisfy your taste buds.
Vegetarian and Vegan Options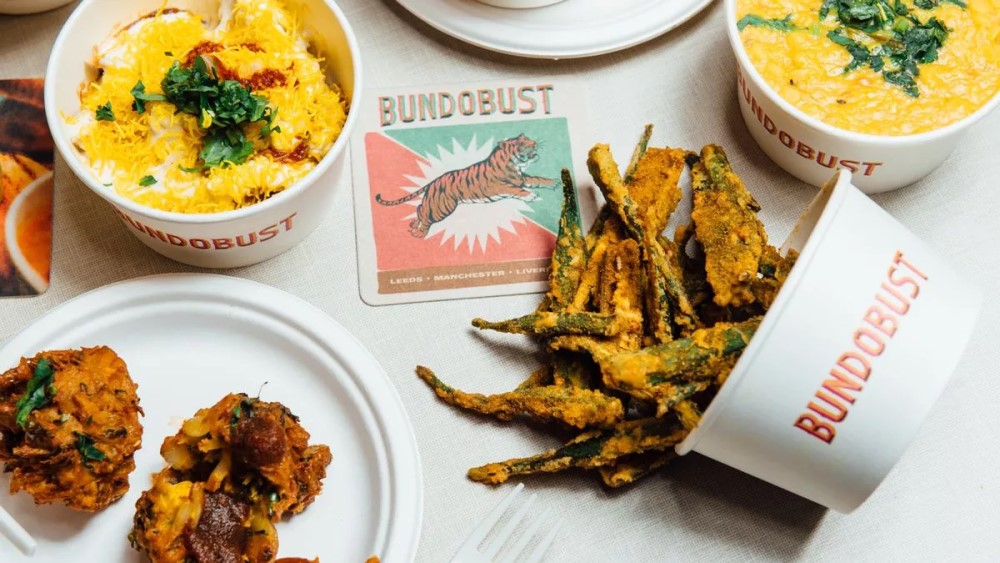 Vegetarian and vegan options are bountiful in Manchester's street food scene. Here are some outstanding choices to explore:
Plant Grill: This food truck specializes in mouthwatering plant-based burgers, bursting with a variety of vegetables and vegan cheese.
Veggie Wraps: Street food stalls offer delectable wraps brimming with fresh vegetables, hummus, and other plant-based ingredients.
Falafel: Seek out stalls that offer falafel wraps or salads. These crispy chickpea patties are an excellent choice for vegetarians and vegans.
Vegan Sushi: Sushi stalls often provide vegetarian and vegan options like avocado rolls, cucumber rolls, and vegetable tempura rolls.
Dosa: Treat yourself to a traditional South Indian dish, the dosa. These thin, crispy rice pancakes are typically filled with spiced potatoes and served with chutney and sambar.
In the past decade, the street food scene in Manchester has seen a remarkable increase in vegetarian and vegan options. This surge has been motivated by concerns about health, sustainability, and animal welfare.
Street food vendors have embraced the growing number of vegetarians and vegans by offering a diverse array of choices. The popularity of plant-based diets has not only brought joy to vegetarians and vegans, but also to a broader audience seeking new and tantalizing flavors. The future of vegetarian and vegan street food in Manchester appears bright.
Supporting Local Businesses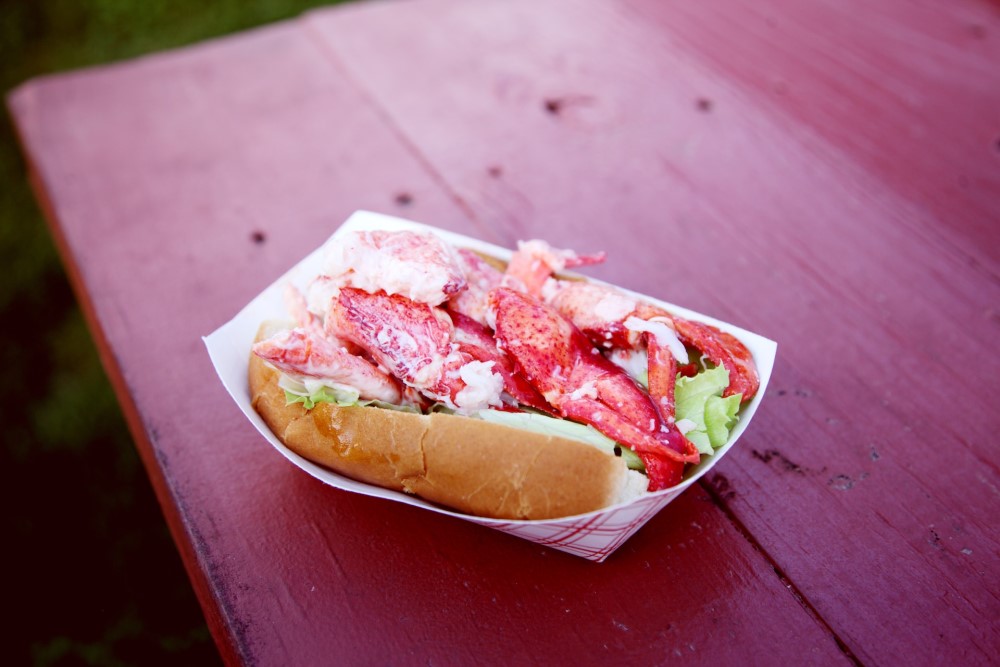 Supporting local businesses is crucial for the growth and prosperity of the community. By engaging with and spending money at local establishments, individuals can actively contribute to the economic well-being of the area. There are several reasons why it is important to support local businesses.
First and foremost, supporting local businesses significantly boosts the local economy. When people choose to patronize local shops, restaurants, and cafes, the money they spend stays within the community, resulting in increased prosperity. Various studies have shown that for every £10 spent at a local business, £50 is generated for the local economy, underscoring its substantial impact.
Additionally, supporting local businesses fosters a sense of community. These businesses are owned and operated by individuals who live in the same area, making them more invested in the well-being of the community. By supporting these businesses, individuals contribute to nurturing a strong community spirit and forging meaningful connections with fellow residents.
Furthermore, supporting local businesses promotes diversity and uniqueness. Local establishments offer products and services that are distinct from those offered by large chain stores. By supporting these businesses, individuals can enjoy a wider range of options and help preserve the character and charm of their community.
Exploring the Food Culture of Manchester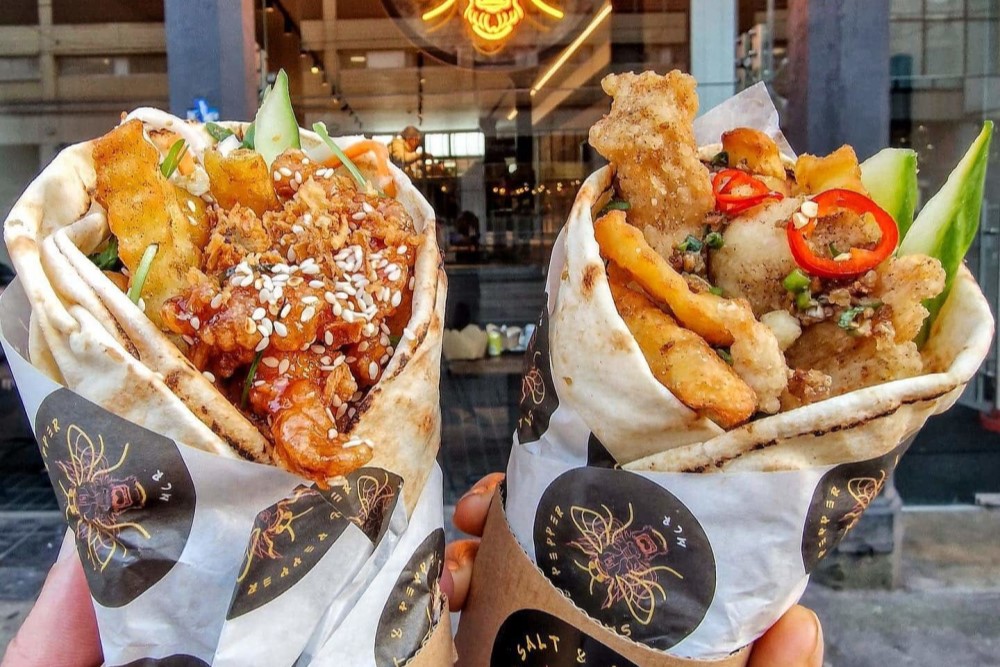 Manchester is a city with a diverse food culture that is worth exploring. From traditional British cuisine to international flavors, there is something for everyone in Manchester's culinary scene. When exploring Manchester's food culture, it is important to consider the following key aspects:
1. Local Specialties: Manchester is well-known for its dishes like Manchester Tart, a delightful dessert made with raspberry jam, custard, and coconut flakes. To fully experience the city's unique culinary heritage, trying these local specialties is a must.
2. Food Festivals: Throughout the year, Manchester hosts numerous food festivals that provide opportunities to sample a wide range of food and drink from local vendors. One such festival is the Manchester Food and Drink Festival, which showcases both traditional and contemporary cuisine.
3. Ethnically Diverse Cuisine: Manchester's multicultural nature is evident in its diverse culinary offerings. The city is home to a variety of ethnic restaurants and street food stalls, where you can enjoy cuisines from around the world, including Indian, Chinese, Italian, Mexican, and more.
4. Street Food Scene: Manchester's street food scene is thriving, with markets and pop-up events that feature innovative food vendors. From artisanal pizzas and gourmet burgers to exotic fusion dishes, the street food scene reflects the vibrant and dynamic nature of the city.
5. Farm-to-table Movement: Manchester prides itself on using sustainable and locally sourced ingredients. Many restaurants in the city prioritize the use of locally produced ingredients to create fresh and seasonal dishes, in support of Manchester farmers' market.
Exploring the food culture of Manchester promises a multitude of flavors and culinary experiences. Whether you are a food enthusiast or simply looking to expand your palate, Manchester's food scene has something to offer everyone. Don't miss the opportunity to indulge in the deliciousness that this city has to offer.
Where Can I Find Halal Street Food in Manchester?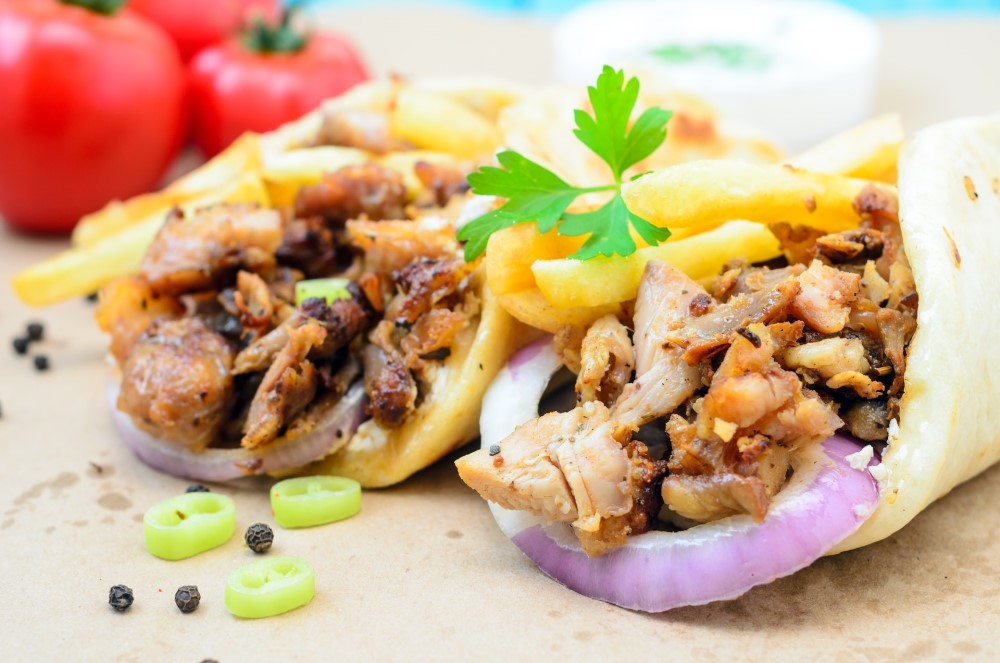 If you are searching for halal street food in Manchester, you are in luck. The city provides a variety of choices. Here are some places where you can find it:
1. The Curry Mile: Situated on Wilmslow Road, this famous area in Manchester is renowned for its numerous halal restaurants and street food vendors. You will find a range of delicious dishes influenced by Indian, Pakistani, and Middle Eastern cuisines.
2. Manchester Arndale Market: This bustling market is home to several food stalls, some of which offer halal options. You can try mouthwatering kebabs, falafels, and other Middle Eastern delights.
3. Levenshulme Market: This vibrant community market offers a variety of food stalls, with many providing halal choices. You can enjoy dishes from different cuisines, including Moroccan, Turkish, and Caribbean.
4. Street food events and festivals: Throughout the year, Manchester hosts a variety of street food events and festivals where you can find halal options. These events bring together a diverse selection of food vendors.
5. Local food trucks and stalls: Keep an eye out for local food trucks and stalls in various areas of Manchester. Many of these vendors offer halal street food, from burgers and wraps to Asian fusion dishes.
Remember to check with the food vendors or consult their menus to ensure they offer halal options, as not all stalls may have halal-certified food. It is a good idea to explore different areas and ask locals for recommendations to discover hidden gems that cater to your preferences and dietary needs.
What Is the History of Manchester's Street Food Scene?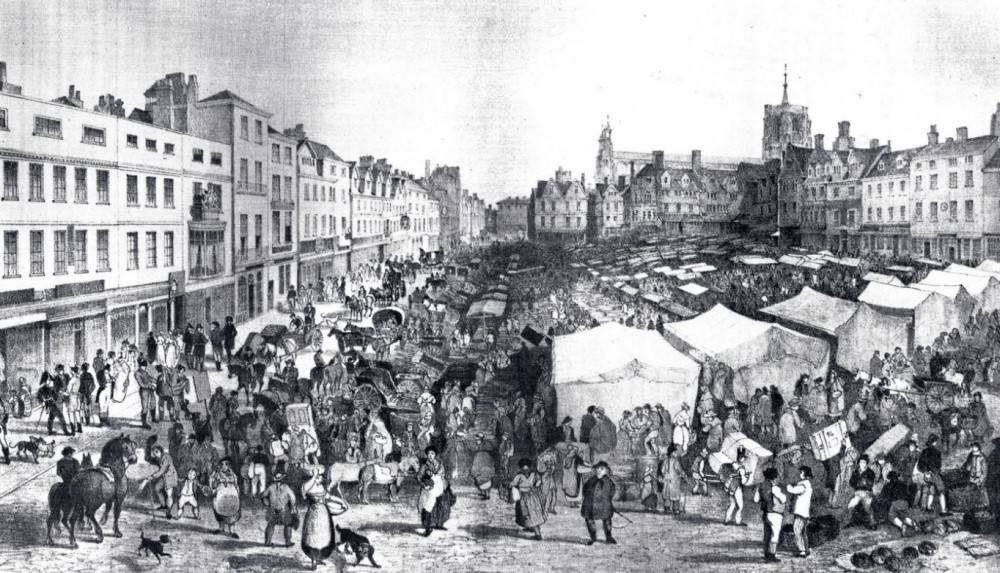 Manchester, often hailed as the birthplace of the industrial revolution, has a rich tapestry of history that extends far beyond its factories and football. Its culinary journey, particularly the street food scene, is a testament to the city's resilience, adaptability, and global influences.
In the early 19th century, as Manchester burgeoned into an industrial hub, workers from across the British Isles and beyond flocked to the city, seeking employment in its numerous factories. With them, they brought their culinary traditions. Street vendors, sensing an opportunity, began setting up stalls near factories, offering quick, affordable, and hearty meals to the laborers. These early vendors primarily sold pies, stews, and bread – simple foods that could be consumed on the go.
As the decades rolled on and Manchester became more cosmopolitan, its street food began to reflect its diverse population. By the mid-20th century, the city saw an influx of immigrants from the Caribbean, South Asia, and the Mediterranean. This diversity brought with it a plethora of new flavors. Curry stalls, jerk chicken vendors, and gyro stands started popping up, adding a new dimension to Manchester's street food offerings.
The 1980s and 1990s were transformative years for Manchester's street food scene. As the city underwent significant regeneration, a younger, more experimental crowd began to shape its culinary landscape. Pop-up markets, food festivals, and themed food events became the norm. The Northern Quarter, once an industrial heartland, transformed into a bohemian paradise, with artisanal food trucks and stalls offering everything from vegan delicacies to gourmet burgers.
The turn of the millennium saw the rise of global street food trends in Manchester. Influences from East Asia, particularly Thailand, Korea, and Japan, became prominent. Night markets, reminiscent of those in Bangkok and Taipei, began to emerge, offering an array of exotic dishes under a canopy of fairy lights.
Today, Manchester's street food scene is a blend of its industrial past, global influences, and a forward-looking culinary spirit. From traditional Lancashire hotpots served in modern avatars to fusion dishes that combine flavors from different continents, the streets of Manchester tell a culinary tale that's as rich and varied as its history.