Leicester, a city steeped in rich history and cultural diversity, has carved a unique niche in the world of sports. Beyond its medieval architecture and vibrant marketplaces, Leicester stands as a beacon for sports enthusiasts, offering a blend of traditional and modern sporting attractions.
But amidst these, cricket holds a special place. The sport, which originated in England, has seen its history and evolution closely intertwined with cities like Leicester. From the early days of village cricket matches on rustic grounds to the electrifying Twenty20 games in packed stadiums, Leicester has embraced the sport's transformation over the centuries. The city has not only produced cricketing legends but has also hosted matches that have gone down in history for their thrilling finishes and record-breaking feats.
Leicester's sporting legacy, be it football, rugby, or cricket, is deep-rooted and ever-evolving, reflecting the city's passion and commitment to the world of sports.
In this guide, we're set to embark on a thrilling journey, exploring the top 5 Leicester attractions for sports fans. Whether you're drawn to the roaring crowds of a stadium, the hallowed halls of sports museums, or the training grounds where future champions hone their skills, Leicester promises a diverse array of experiences. So, lace up your sneakers, don your favorite jersey, and join us as we navigate the sporting heart of this remarkable city.
The King Power Stadium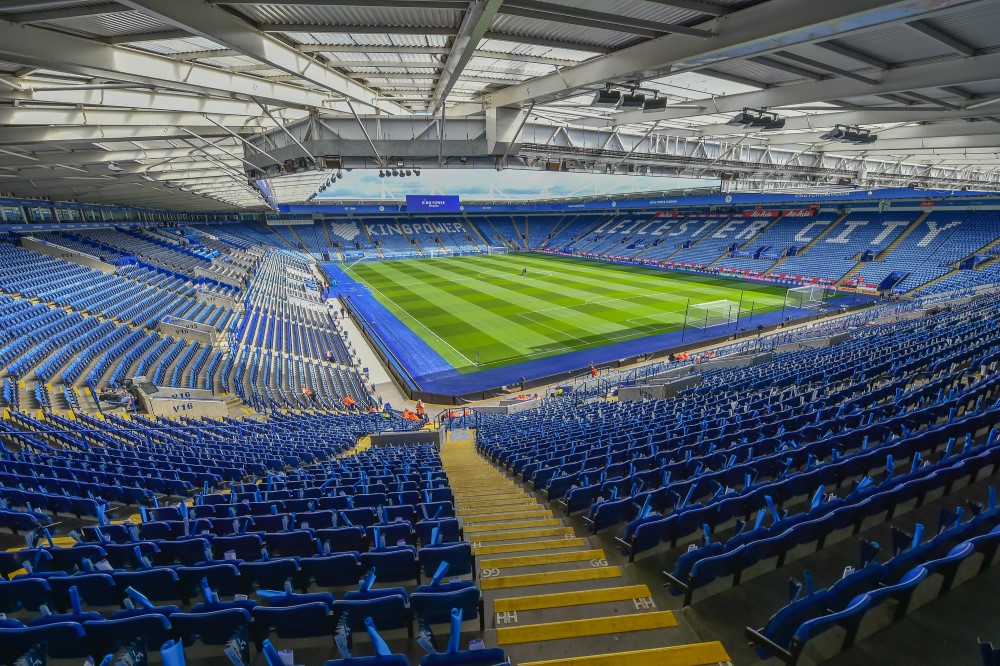 The King Power Stadium located in Leicester, England is the home of Leicester City Football Club. This modern stadium can accommodate up to 32,312 spectators and provides exceptional views of the playing field from any seat.
It boasts outstanding facilities, including a wide range of food and beverage options, ample parking, and easy access for disabled supporters. The stadium's impressive and well-maintained pitch ensures thrilling and high-paced matches.
The passionate and devoted fans generate a vibrant atmosphere on match days, making it a must-visit destination for sports enthusiasts. The King Power Stadium truly encapsulates the essence of football and offers a world-class experience.
The Leicester Tigers Stadium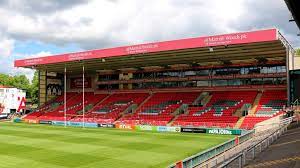 The Leicester Tigers Stadium in Welford Road is a highly regarded attraction for sports enthusiasts in Leicester. It serves as the home ground for the accomplished Leicester Tigers rugby union club. With a seating capacity of 25,849, it is one of the largest rugby stadiums in the country.
The stadium offers state-of-the-art facilities, including multiple bars and food establishments, to ensure a comfortable and enjoyable experience. It is also accessible for disabled supporters.
Attending a match at the Leicester Tigers Stadium provides an exhilarating experience, with the team's history of successes and the stadium's central location adding to the excitement. Whether you are a dedicated rugby fan or simply looking for an exciting sporting event, the Leicester Tigers Stadium is a must-visit attraction.
Come and immerse yourself in the passion and energy of live rugby matches at this iconic venue.
The Leicester Racecourse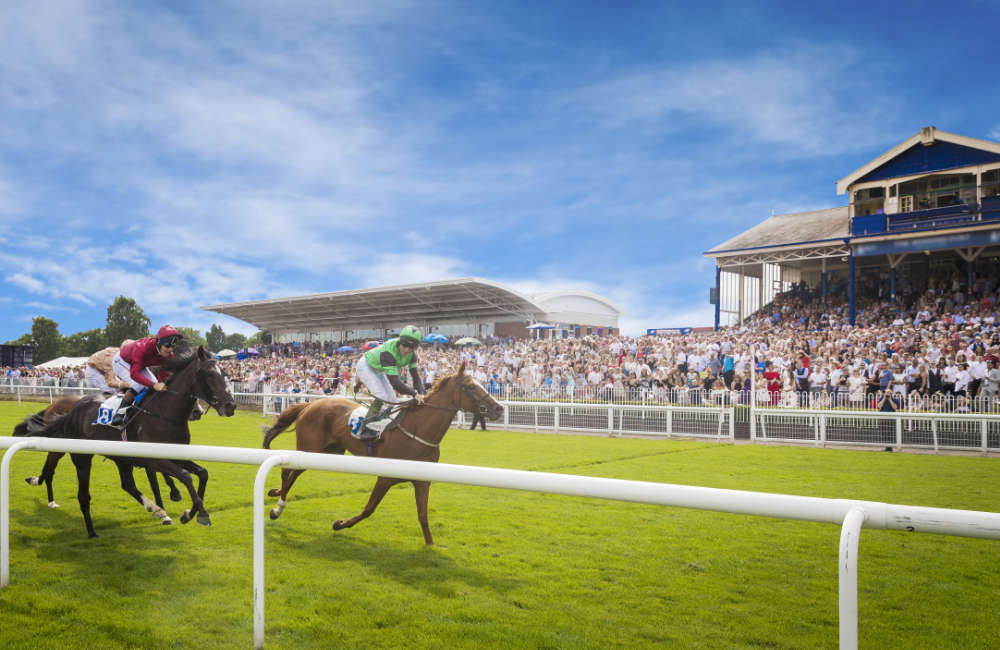 The Leicester Racecourse hosts exciting horse racing events which attract a large crowd of sports enthusiasts. It offers a variety of race meetings throughout the year, providing ample opportunities for racing enthusiasts to experience the adrenaline and excitement of the sport.
With a capacity to accommodate over 20,000 spectators, the racecourse provides a lively atmosphere during race meetings. Spectators can enjoy watching competitive races featuring top jockeys and well-trained horses.
The Leicester Racecourse offers various ticket options for both individual racegoers and groups. If you plan to visit, arrive early to secure a great viewing spot and take advantage of amenities such as food and beverage options and betting facilities. Do not miss out on the opportunity to witness exhilarating races and create lasting memories at the Leicester Racecourse.
The Leicester Arena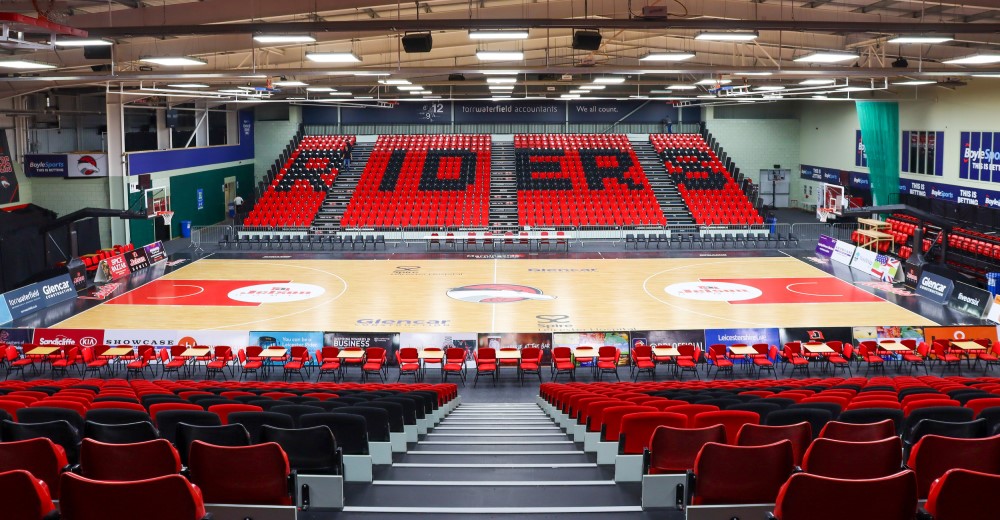 The Leicester Arena in Leicester, UK is a popular indoor sports venue that hosts various sporting events. It provides state-of-the-art facilities and equipment for athletes to perform at their best. The arena can accommodate large crowds and is suitable for major sporting events.
Sports fans can expect an exciting atmosphere at the Leicester Arena. It has hosted basketball games, badminton tournaments, and boxing matches. The passionate fans add to the overall experience of attending a sporting event.
In addition to hosting sporting events, the Leicester Arena also offers facilities for recreational activities such as basketball, badminton, and volleyball. Individuals can participate in their favorite sports and stay active.
The Leicester Arena has become a hub for sports in Leicester, attracting athletes, fans, and spectators from the region. With its convenient location, excellent facilities, and diverse range of sporting events, it is a must-visit for any sports enthusiast. The Leicester Arena offers an exciting and memorable experience for all, whether you enjoy watching or participating in sports.
The Leicester Cricket Ground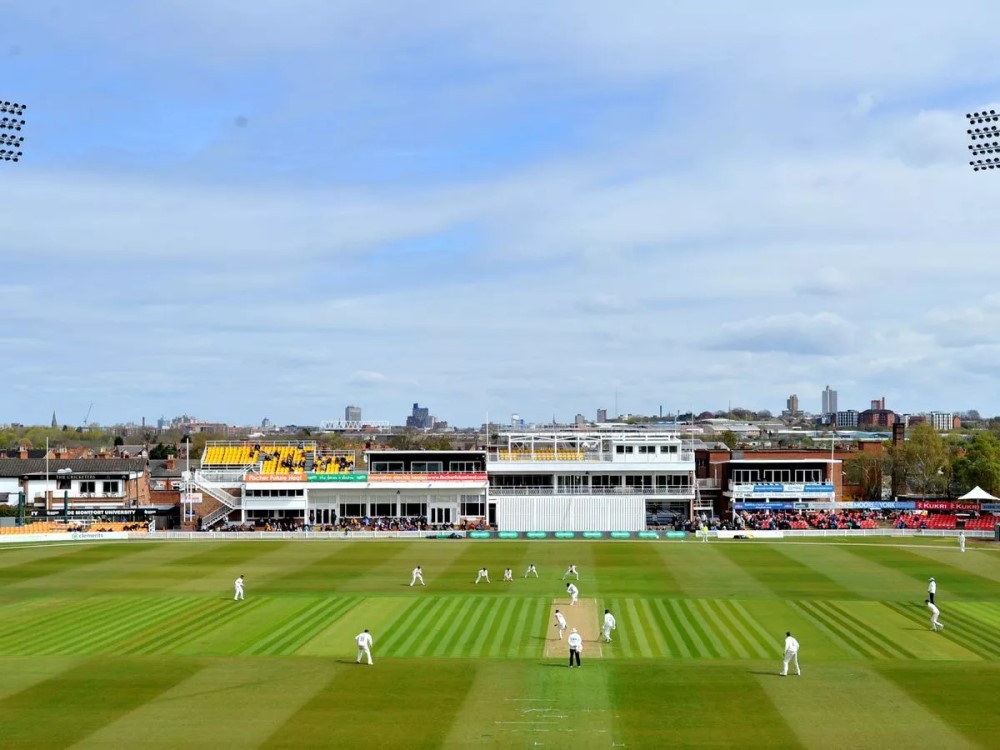 In Leicester, the Leicester Cricket Ground is a popular venue for sports enthusiasts. It hosts numerous cricket matches throughout the year, accommodating up to 17,500 spectators, which creates a vibrant atmosphere.
The Leicester Cricket Ground is well-known for its modern facilities, including comfortable seating, well-maintained pitches, and excellent lighting for matches held during the day or evening. It has also been the location for prestigious cricket tournaments, both international and domestic, as well as exciting matches between local teams.
The Leicester Cricket Ground offers guided tours for visitors to explore the facilities and learn about its history and significance. Whether attending a match, participating in a tour, or enjoying the energetic atmosphere, the Leicester Cricket Ground is a major attraction for sports enthusiasts.
What Makes Leicester a Great City for Sports Fans?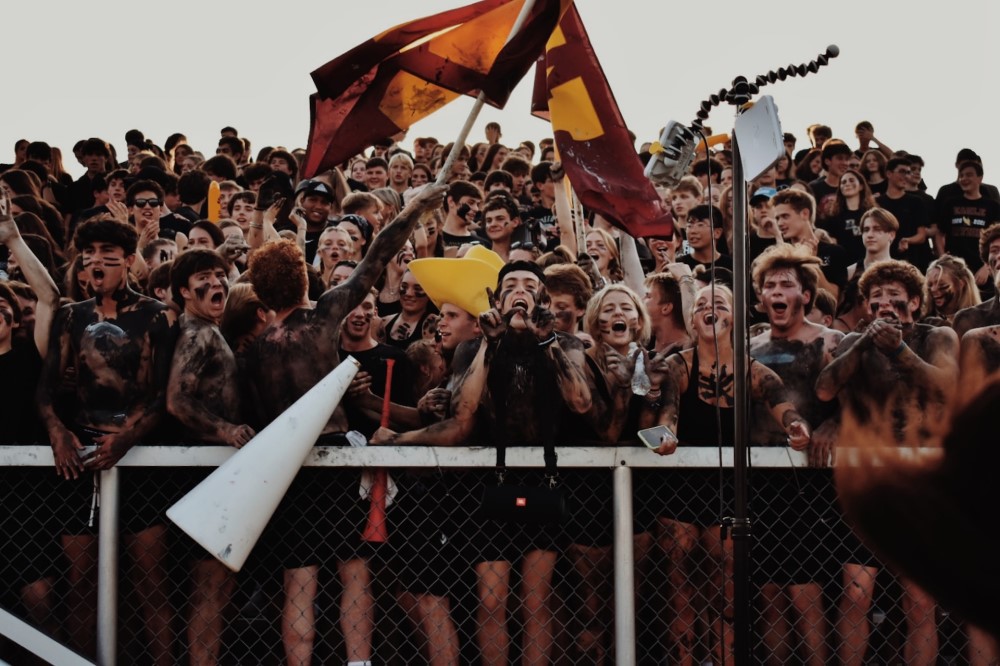 Leicester is a magnificent city for sports enthusiasts due to its extensive sporting history, excellent facilities, and devoted fan base. What makes Leicester a great city for sports fans? Let's explore.
Leicester City Football Club is a prominent attraction with its strong football culture. The club has achieved exceptional success, including winning the Premier League title during the 2015-2016 season. This remarkable achievement has solidified Leicester as a fantastic destination for football aficionados. The King Power Stadium, which is the club's home ground, creates an incredible atmosphere for supporters, adding to the overall excitement of the game.
Not just limited to football, Leicester is also home to the esteemed Leicestershire County Cricket Club, a well-known cricket team. Fans of the sport have the opportunity to watch matches at the Fischer County Ground, which has hosted numerous domestic and international games. This historic venue allows cricket enthusiasts to witness thrilling moments and cheer for their favorite players.
The Leicester Tigers, one of England's most successful rugby union teams, contribute to the city's vibrant sports scene. Their home stadium, Welford Road, offers an exhilarating atmosphere for rugby fans, making Leicester an excellent destination for those who love the sport.
Leicester's commitment to sports is further evident in its outstanding facilities. The city boasts numerous sports centers, gyms, and parks that cater to a wide range of sporting activities. Whether you are into football, cricket, rugby, or other sports, Leicester provides ample opportunities to participate and spectate.
In addition to its sporting prowess, Leicester is also a pioneer in promoting sustainability. As the first city in the UK to have an electric-powered park and ride service, Leicester actively contributes to the reduction of carbon emissions. This dedication to sustainability aligns with the values of many sports fans who prioritize environmental consciousness.
Leicester's extensive sporting history, excellent facilities, and devoted fan base make it a truly great city for sports fans. Whether you're attending a football match, cricket game, rugby match, or simply enjoying various sports activities in the city's parks and sports centers, Leicester offers an immersive experience that appeals to sports enthusiasts of all kinds.
What Other Sporting Events are Held in Leicester?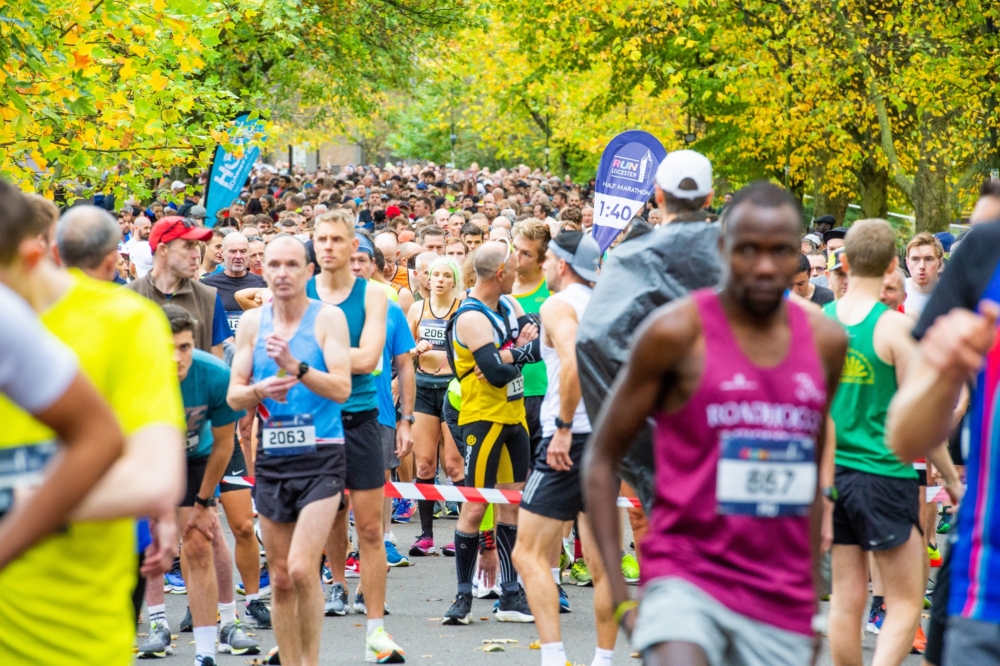 Leicester hosts a variety of sporting events throughout the year and is home to well-known sports venues such as the King Power Stadium and Leicester Tigers Stadium. These events provide sports enthusiasts with numerous opportunities to immerse themselves in Leicester's vibrant sporting culture.
1. Leicester Marathon: This annual event brings together runners from all over the country for a challenging 26.2-mile race through the streets of Leicester. The marathon attracts both amateur and professional runners, creating an exciting atmosphere for spectators.
2. Leicester City 10K: Another popular running event, the Leicester City 10K offers a shorter distance for participants who prefer a faster-paced race. The route takes runners through the city's picturesque landmarks, providing an excellent opportunity to explore Leicester while staying active.
3. Leicester Triathlon: The Leicester Triathlon showcases the city's commitment to multisport events. Participants engage in swimming, cycling, and running, testing their endurance and athleticism. The event attracts athletes of all levels, from beginners to seasoned triathletes.
4. Leicester Half Marathon: Designed for individuals seeking a challenge, the Leicester Half Marathon offers a 13.1-mile route that encompasses various terrains and landmarks. The event presents a unique opportunity to push boundaries and achieve personal goals.
5. Leicester Riders Basketball Games: Basketball fans should not miss the chance to attend a Leicester Riders game at the Morningside Arena. The team competes in the British Basketball League and provides exhilarating live sports entertainment for spectators.
Leicester Attractions for Sports Fans: Best Places to Eat and Drink near these Attractions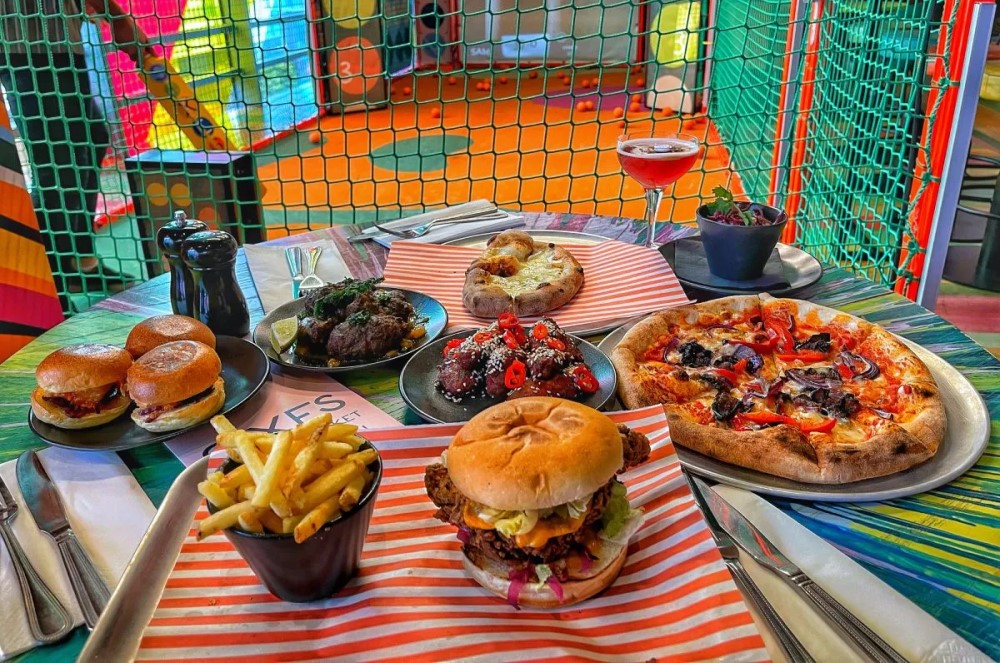 Leicester, renowned for its rich sporting heritage, is not just a city where sports enthusiasts can catch thrilling matches, but it's also a gastronomic haven. The city's culinary scene is as diverse and vibrant as its sports culture.
Whether you've just cheered for your favorite team at the King Power Stadium or engaged in a friendly cricket match at a local club, Leicester offers a plethora of dining options to satiate your hunger. From traditional British fare to exotic international cuisines, there's something for every palate. Let's dive into some of the best places to eat and drink near Leicester's top sports attractions: