The coastal city of Brighton in the United Kingdom is a haven for family-friendly activities and sports enthusiasts. With a range of attractions tailored to cater to the interests of sports fans, there is something for everyone. Here are the top 5 Brighton attractions that will delight sports enthusiasts:
Our Top 5 Brighton Attractions for Sports Fans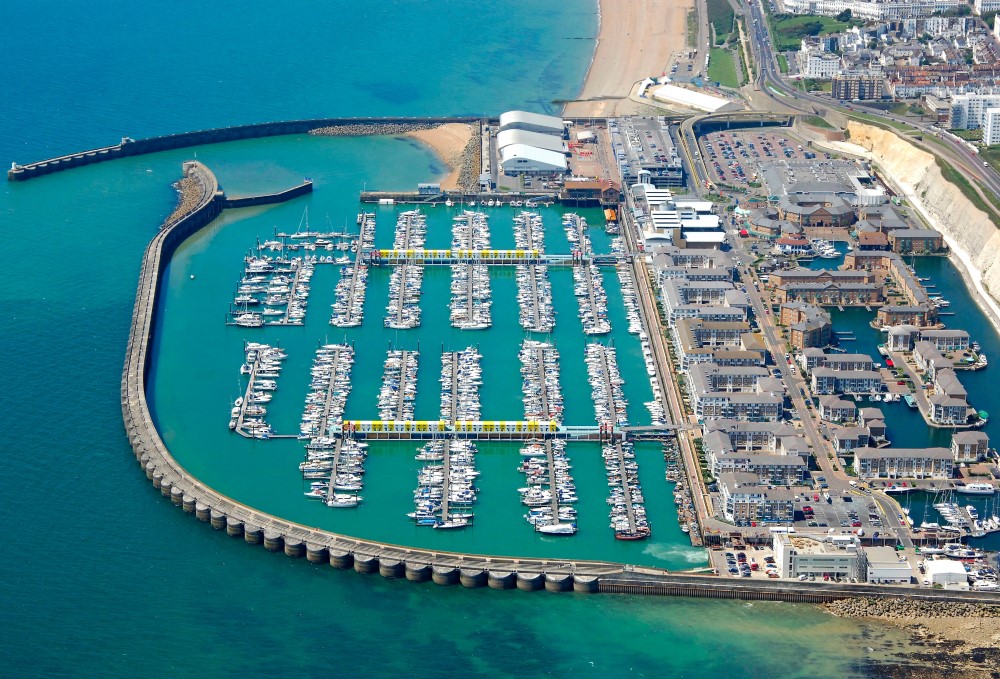 From the passionate atmosphere of a football match at Amex Stadium to the adrenaline-pumping water sports by the seaside, Brighton offers a diverse range of sporting experiences. The city's vibrant sporting culture and the close proximity of these attractions to each other make Brighton a top destination for sports fans.
If you're planning to attend a sporting event in Brighton, it's essential to know how to get tickets. Various online platforms, official websites, and ticket offices provide access to tickets for different sporting events.
Apart from these top attractions, Brighton boasts numerous other sports facilities catering to a wide range of interests. From tennis courts and golf courses to swimming pools and fitness centers, sports facilities in Brighton are abundant.
With its diverse sports attractions and facilities, Brighton truly stands out as a sports fan's paradise. Whether you're a passionate supporter or simply enjoy the thrill of sports, a visit to Brighton is sure to satisfy your sporting cravings.
Sixes Brighton – Social Cricket Experience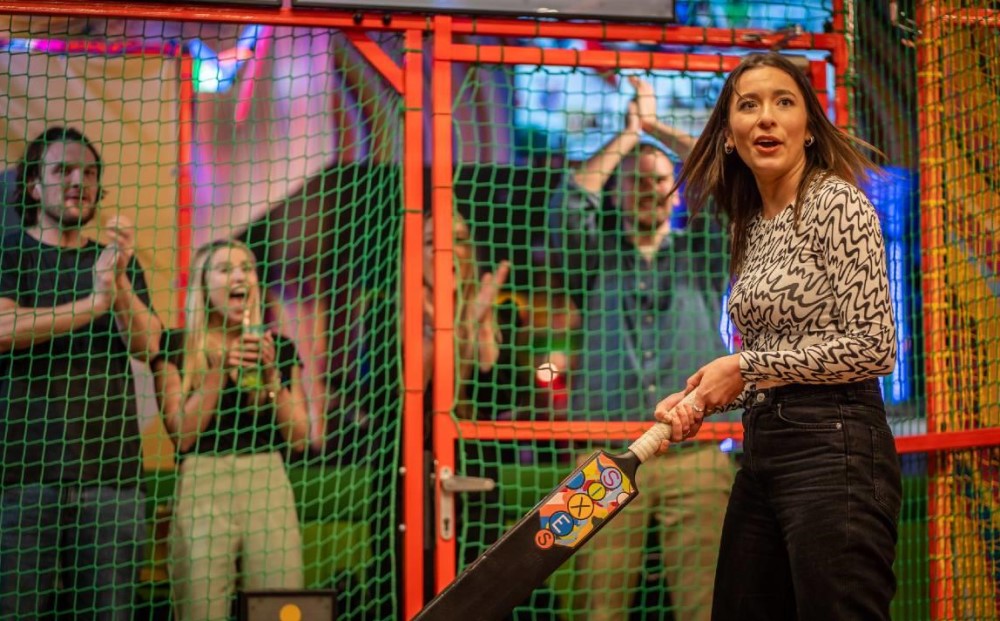 Sixes Cricket in Brighton offers an unparalleled experience with its "Social Cricket" feature. This innovative concept marries the essence of traditional cricket with the advancements of modern technology, creating an immersive indoor game environment.
Each match, spanning approximately 30 minutes, is enhanced by technology that meticulously tracks every ball and shot, offering players real-time feedback on their gameplay. Designed to cater to a spectrum of players, from novices to cricket aficionados, Sixes Cricket ensures everyone can partake in the fun. Moreover, for individuals keen on honing their cricketing skills, the venue provides dedicated coaching sessions.
Dining at Sixes Cricket: When it comes to satiating hunger, Sixes Cricket boasts a diverse food menu. Patrons can kick start their meal with appetizing starters like Chicken Wings, Nachos, and Tacos. The main course offers a range of delectable burgers, including the signature Sixes Stacker, the Veggie, and the Chicken Burger.Pizza enthusiasts can choose between classic Margherita and the ever-popular Pepperoni. For those with a sweet tooth, the dessert section features delights such as Brownie Sundae, Apple Crumble, and Sticky Toffee Pudding. Not to forget, the young diners have a special menu comprising Chicken Tenders, Mini Burgers, and Margherita Pizza.
Refreshments at Sixes Cricket:Sixes Cricket in the UK offers a diverse drinks menu to complement its food offerings. For those who enjoy cocktails, options such as "Girl Next Door," "Fruit Cup," and "Mimosa" are available. Prosecco lovers can indulge in a glass or two, making it a perfect choice for those looking for a bubbly refreshment.

Whether you're a cocktail lover or someone who prefers non-alcoholic beverages, Sixes Cricket ensures there's something for everyone. So, the next time you're planning a visit, be sure to explore their extensive drinks menu and find your perfect match.

Group Experiences at Sixes Cricket: For those planning group events, Sixes Cricket rolls out a variety of enticing packages. "The Boundary" package offers a choice of burger & fries (excluding the Sixes Stacker), a dessert, and refillable soft drinks at £12.50 per person. "The Fielder" at £17.00 per person provides a selection of Tacos, Sliders, Burgers, Pizzas, a dessert, and unlimited soft drinks. For a more indulgent experience, "The Bowler" at $£28.00 per person includes three house drinks, a choice of burgers & pizzas, a dessert, and refillable soft drinks.The premium "Out Out" package, priced at £50.00 per person, offers five drinks, a selection of burgers & pizzas, a dessert, and unlimited soft drinks. Young guests can opt for the "Kids Meal & Drink" package, which includes a main meal from the kids' menu, a dessert, and a soft drink for £10.50 per person.

For grand events with over 30 attendees or special occasions, Sixes Cricket sets the perfect ambiance, making it an ideal choice for team-building events, birthdays, bachelor/bachelorette parties, and more.
Brighton & Hove Albion Football Club: Amex Stadium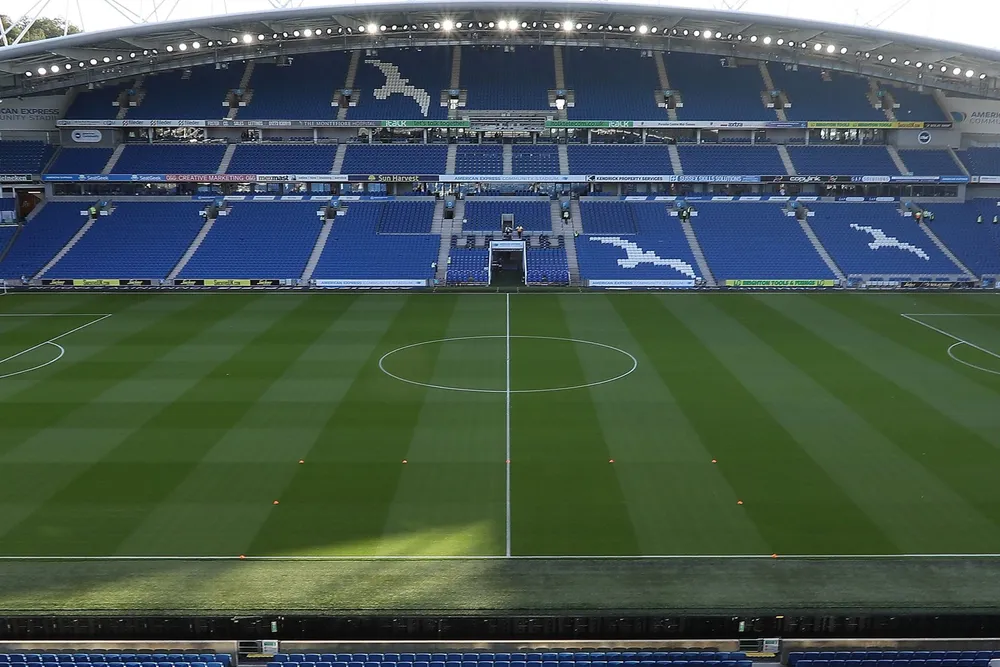 The Amex Stadium, home ground of the Brighton & Hove Albion Football Club in the English Premier League, is a contemporary and cutting-edge facility that offers an unforgettable experience for sports enthusiasts. Situated in Falmer, Brighton, this state-of-the-art stadium has a seating capacity of 30,750 spectators.
Established in 2011, the Amex Stadium provides exceptional amenities for spectators. The seating arrangement ensures clear views of the pitch from every angle, allowing fans to fully enjoy the top-level football matches. The well-maintained pitch provides an ideal playing surface for the players.
To enhance the overall experience, the stadium offers a wide variety of food and beverage options for fans to enjoy during matches. Accessible facilities are available to accommodate disabled spectators, ensuring an inclusive experience for all attendees.
Aside from hosting football matches, the Amex Stadium also welcomes music concerts and corporate functions throughout the year. Thanks to its adaptable design, the stadium can easily accommodate different setups to cater to various events, ultimately boosting revenue for the club.
It's important for visitors to be aware of the stringent security measures in place at the Amex Stadium. Bag restrictions and thorough security checks are implemented to ensure the safety of all attendees. Therefore, it is highly advisable to arrive early and comply with the guidelines to avoid any delays and enjoy the events seamlessly.
Brighton Racecourse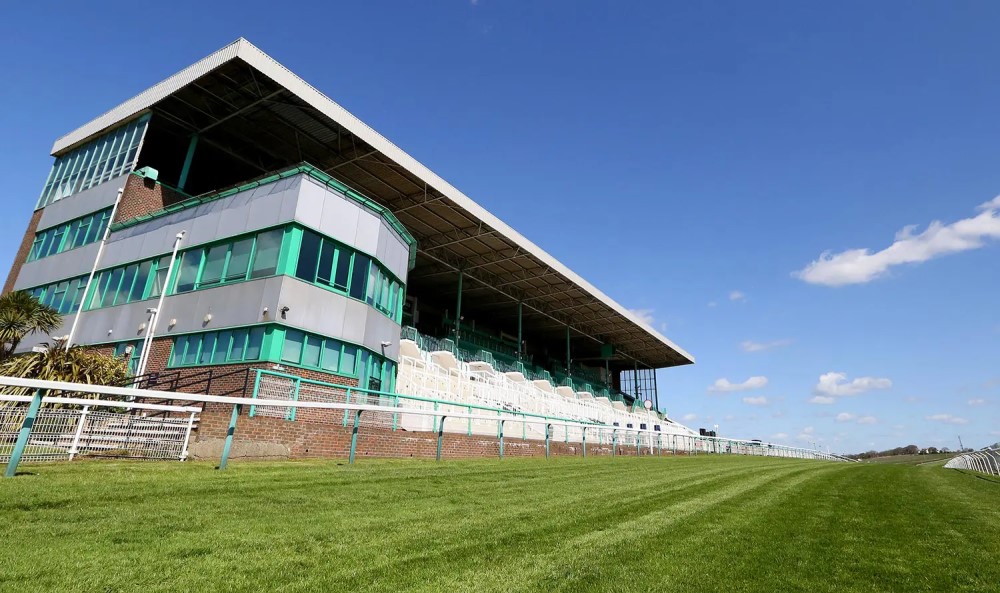 Brighton Racecourse is a prominent attraction for sports fans in the Brighton area. It hosts regular horse racing events, providing an invigorating experience for spectators. The racecourse, which was established in 1783, is widely recognized in the UK for its horse racing. The track is meticulously maintained to ensure the safety and comfort of both horses and jockeys. Spectators can enthusiastically support their favorite horses in competitive races.
Brighton Racecourse offers various facilities and amenities to enhance the overall experience. Visitors can choose from different ticket options for preferred seating or viewing areas. There is also a wide range of food and drink options available during the event.
For avid bettors, Brighton Racecourse provides ample opportunities to place wagers and potentially achieve significant wins. Experienced bookmakers are present on-site to make the experience even more exhilarating.
Whether you are a dedicated horse racing enthusiast or simply seeking an enthralling day out, Brighton Racecourse is an indispensable destination. Immerse yourself in the lively atmosphere, witness exhilarating races, and create enduring memories at this legendary sporting venue in Brighton.
Brighton Dome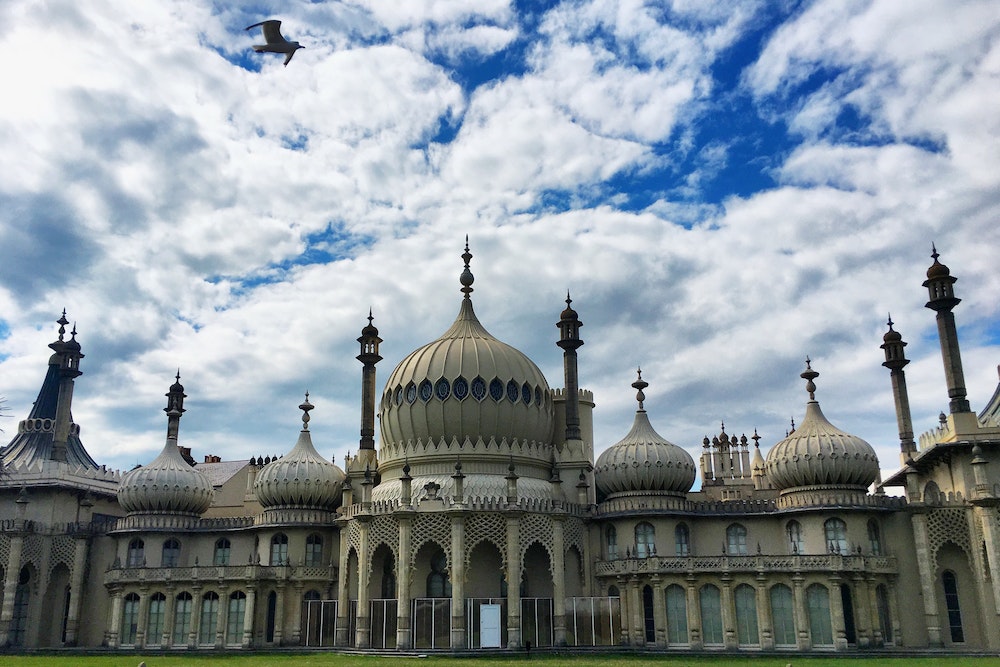 Brighton Dome, which is situated in Brighton, UK, is a notable establishment that provides a variety of cultural and entertainment experiences. Here are a few important points to consider:
1. Historical Significance: Originally constructed as the royal stables during the reign of King George IV, Brighton Dome holds significant historical value. It was later transformed into a concert hall and has hosted a multitude of performances and events.
2. Diverse Performances: The venue showcases a wide range of performances, including music concerts, comedy shows, theatrical productions, and dance performances. Brighton Dome has something to offer for enthusiasts of classical music, rock bands, or stand-up comedy.
3. Unique Architecture: Brighton Dome's architecture is deserving of admiration, with its remarkable dome-shaped roof and striking interior design, adding charm and ambiance to the establishment.
4. Cultural Centre: Brighton Dome plays a crucial role in Brighton's cultural scene. It collaborates with local and international artists, creating an environment that fosters creative expression and artistic growth.
5. Accessibility: Situated in the heart of Brighton, Brighton Dome is easily accessible. It is within walking distance from major attractions and transportation hubs, making it convenient for visitors to attend performances and events.
Visiting Brighton Dome presents a wonderful opportunity to immerse oneself in the rich arts and cultural offerings of Brighton. Whether you are a local resident or a tourist, exploring this iconic establishment will leave you with treasured memories of artistic excellence and cultural vibrancy.
Sussex County Cricket Club: County Ground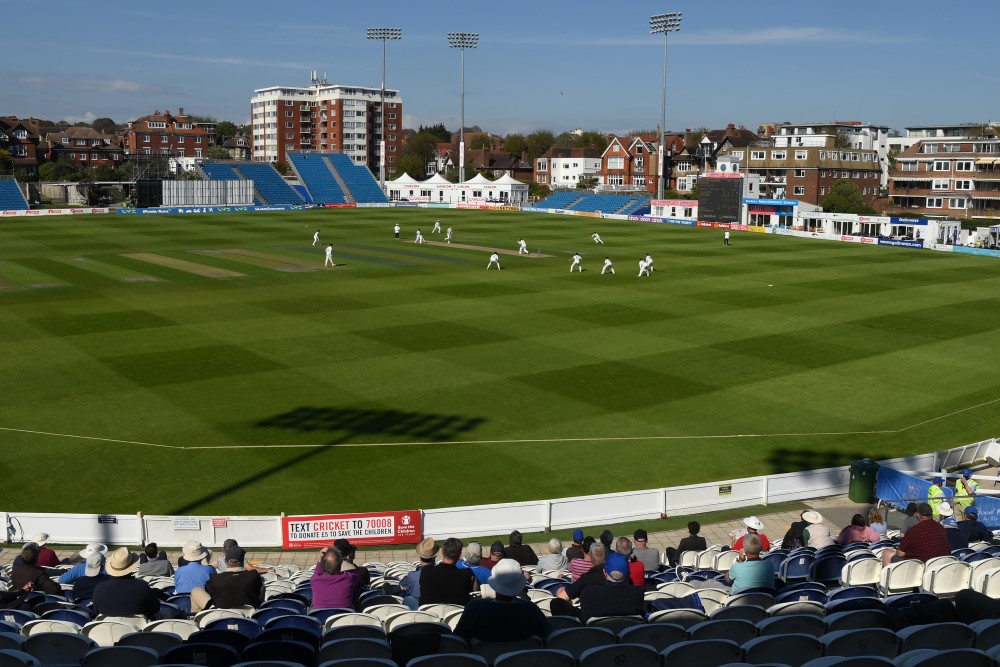 Sussex County Cricket Club: County Ground in Hove is a popular attraction for sports fans in Brighton. Since 1872, it has been the home ground for Sussex County Cricket Club. The stadium has a seating capacity of approximately 7,000, providing fans with a close-up view of top-level cricket matches.
The County Ground has witnessed many memorable moments in cricket history, hosting both domestic and international matches. It is a significant venue in the world of cricket. The atmosphere at Sussex County Cricket Club: County Ground is electric, especially during important fixtures, creating an unforgettable experience for spectators.
In addition to watching matches, visitors can explore the stadium's facilities, including a museum showcasing the club's rich history. The museum features exhibits highlighting key moments, legendary players, and the club's achievements over the years.
So, if you're a cricket enthusiast or want to experience the thrill of a live match, Sussex County Cricket Club: County Ground is the place to be. Immerse yourself in the sport and soak up the vibrant atmosphere of this historic venue.
Sussex County Cricket Club: County Ground has a long and storied history. Established in 1839, it initially located at the Royal Brunswick Ground before moving to Hove in 1872. The County Ground has undergone renovations and improvements over the years, ensuring it remains a modern and well-equipped cricket venue. Sussex County Cricket Club has achieved several significant milestones at the County Ground, including multiple County Championship wins. The ground has also hosted international matches, providing a platform for players from around the world. Today, Sussex County Cricket Club: County Ground continues to be a cherished institution and symbol of cricketing excellence in Brighton and Hove.
What Makes Brighton a Sports Fan's Haven?
Brighton stands out as a premier destination for sports enthusiasts, offering a rich tapestry of sports culture, state-of-the-art facilities, and a plethora of sporting events. Whether you're a fervent football fan, a water sports enthusiast, or someone looking for a unique cricketing experience, Brighton promises to cater to all.
One of the city's newest and most exciting offerings is Sixes Brighton, which brings the innovative concept of "Social Cricket" to the heart of the city. This immersive experience, blending traditional cricket with cutting-edge technology, allows players of all skill levels to engage in a dynamic indoor game setting. Beyond the cricketing action, Sixes Brighton also boasts a world-class dining and drinks menu, making it a holistic experience for both sports and culinary enthusiasts.
Throughout the year, Brighton plays host to a myriad of sporting events. The Amex Stadium, home to the Brighton & Hove Albion Football Club, is a hotspot for football aficionados, especially with the club's participation in the Premier League. The electric atmosphere of the stadium, filled with ardent supporters, ensures an unmatched football-watching experience.
Given its coastal location, Brighton naturally offers a wide array of water sports activities. From paddleboarding and kayaking to sailing, the city's beaches are bustling with action. Additionally, facilities like the Withdean Sports Complex and the Stanley Deason Leisure Centre come equipped with amenities such as swimming pools, tennis courts, and athletics tracks, catering to diverse sporting interests.
For those who prefer the camaraderie of watching sports in a group setting, Brighton is home to numerous sports bars and pubs. These venues, broadcasting live sports events, set the perfect stage for fans to rally behind their favorite teams over a drink.
How to Get Tickets for Sporting Events in Brighton?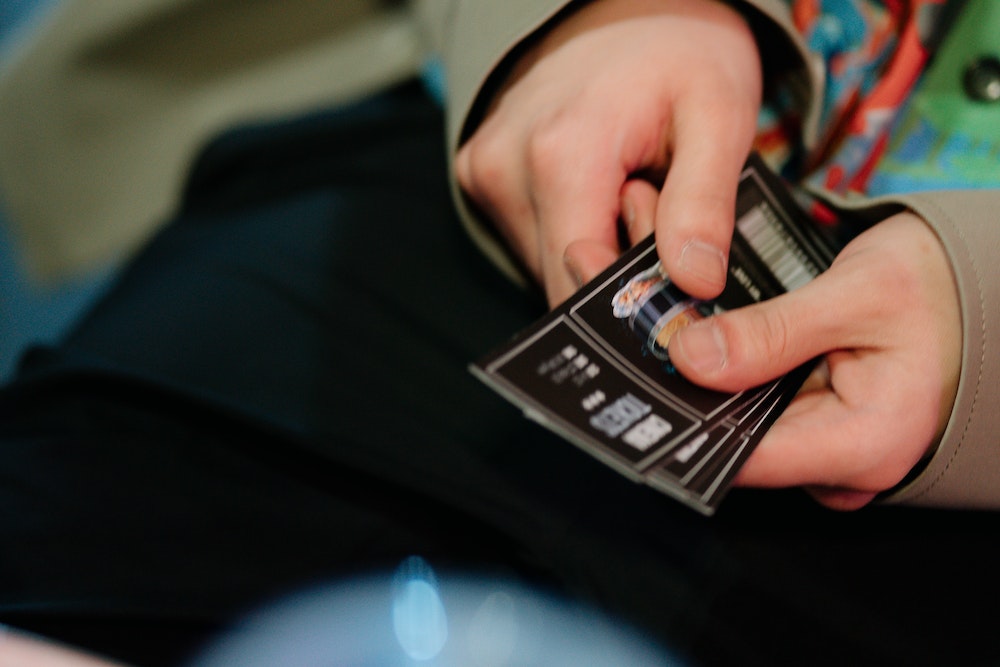 To acquire tickets for sporting events in Brighton, follow these steps on how to get tickets:
Identify the specific sporting event you wish to attend, be it a football match at the Amex Stadium, a horse race at Brighton Racecourse, a cricket game at Sussex County Cricket Club's County Ground, or a session at Sixes Brighton.
Navigate to the official website of the chosen sporting venue or team for details on upcoming matches, ticket prices, and availability.
Look out for pre-sale opportunities available to supporters, season ticket holders, or fan club members.
Ensure you purchase tickets from authorized sellers or trusted sources to steer clear of potential scams or counterfeit tickets.
Explore package deals or promotional offers that might come with added perks like merchandise or hospitality packages.
Stay updated on ticket release dates to secure your preferred tickets promptly.
Select your seating based on your budget and viewing preferences.
Adhere to the instructions provided to finalize your ticket purchase.
Safeguard your tickets, be they physical or digital, until the event day.
On the event day, make it a point to arrive early, soak in the atmosphere, and wholeheartedly support your chosen team or athlete.
By following these steps, you will easily be able to get tickets for sporting events in Brighton.
What Other Sports Facilities Are Available in Brighton?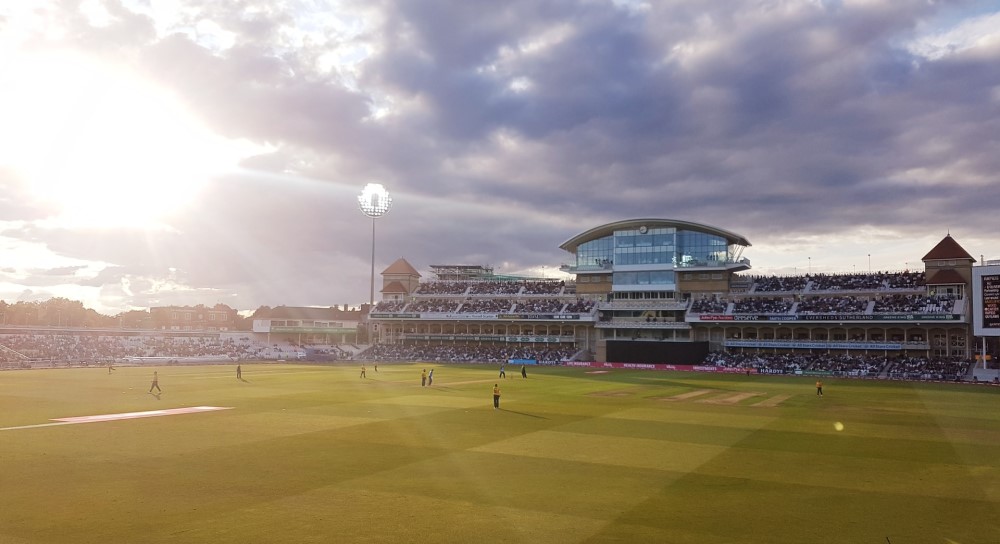 Brighton boasts a diverse array of sports facilities catering to enthusiasts of all kinds. One of the latest additions to the city's sports landscape is Sixes Brighton, offering a unique blend of traditional cricket and advanced technology. This indoor "Social Cricket" experience is designed for players of all skill levels, ensuring everyone from novices to experts can enjoy the game. Beyond the cricket, Sixes Brighton also provides coaching for those keen on honing their skills.
The city's coastline is adorned with the Brighton Beach Bandstand, a hub for activities like beach volleyball and outdoor yoga. Meanwhile, Hove Lagoon is a hotspot for water sports enthusiasts, offering activities such as stand-up paddleboarding and kayaking. Designated areas marked by red and yellow flags ensure safe swimming, making it a family-friendly spot. For thrill-seekers, Brighton provides training courses in jet skiing and powerboating.
Brighton's recreational offerings extend to children's playgrounds and skate parks. For those who prefer a refreshing dip, Saltdean Lido and Pells Seasonal Outdoor Pool are perfect choices for outdoor swimming. With a mix of water-based and land-based activities, Brighton ensures there's something for everyone. Whether it's a serene swim or an adrenaline-packed water sport, Brighton's sports facilities promise a memorable experience.
Frequently Asked Questions
What are the top five bars and fan zones to watch the World Cup in Brighton?
The Font, Fiddler's Elbow, The Exchange, Pizza Pilgrims, and other sports bars in the city are the top picks. These venues are equipped with large screens and offer an electric atmosphere, ensuring fans can catch every moment of the World Cup action.
Are there any sports stadiums or museums in Brighton that sports fans can visit?
Yes, sports enthusiasts can explore venues like Twickenham Stadium, Chelsea FC Museum Tour, and the Tour of Lords and MCC Museum, each offering a unique insight into the world of sports.
What is the Free Barbie Summer Roadshow happening at Smyths Toys Superstores?
This free event, taking place across Smyths Toys Superstores in the UK, celebrates the release of the movie "Barbie". It's a fantastic opportunity for children and Barbie aficionados to join in the festivities.
What fun activities can be done in Manchester on a rainy day?
Manchester offers a plethora of indoor activities, from exploring museums and playing crazy golf to visiting Lego-themed attractions, ensuring visitors stay entertained even when the weather isn't ideal.
What physical activities can visitors enjoy in Brighton?
Brighton is a haven for physical activities. Visitors can indulge in water sports like paddle-boarding, kayaking, and jet-skiing, or engage in beach activities such as volleyball, trampolining, and roller-skating. The Brighton Beach Bandstand also hosts dance events, and for those into running, the Brighton Marathon and Half Marathon are notable events.
Are there any spa centers or salons in Brighton for relaxation?
Absolutely! Brighton & Hove is home to numerous spa centers and salons where visitors can relax, rejuvenate, and indulge in a range of treatments.