Manchester, a city renowned for its rich industrial legacy and dynamic urban scene, has a secret waiting to be discovered by those with a penchant for nature's wonders. While its bustling streets and iconic cricket and football stadiums often steal the limelight, there's a verdant world hidden in its folds, waiting to be explored.
Nestled amidst the urban sprawl are serene parks, each a haven for flora and fauna. These green oases offer a tranquil escape from the city's relentless pace, where one can bask in the beauty of nature and find a moment of peace. But Manchester's commitment to nature doesn't stop at its parks. Winding trails and picturesque pathways beckon the adventurous, leading them through landscapes that tell tales of the city's past and its embrace of the future.
In this guide, we journey through the best Manchester attractions for nature lovers. We'll uncover spots where the air is the freshest, the sound of leaves rustling is the only melody, and the city's cacophony feels like a distant dream. Whether you're a Mancunian in search of a weekend getaway or a traveler with a thirst for nature's splendors, this article is your compass to Manchester's green heart.
Peak District National Park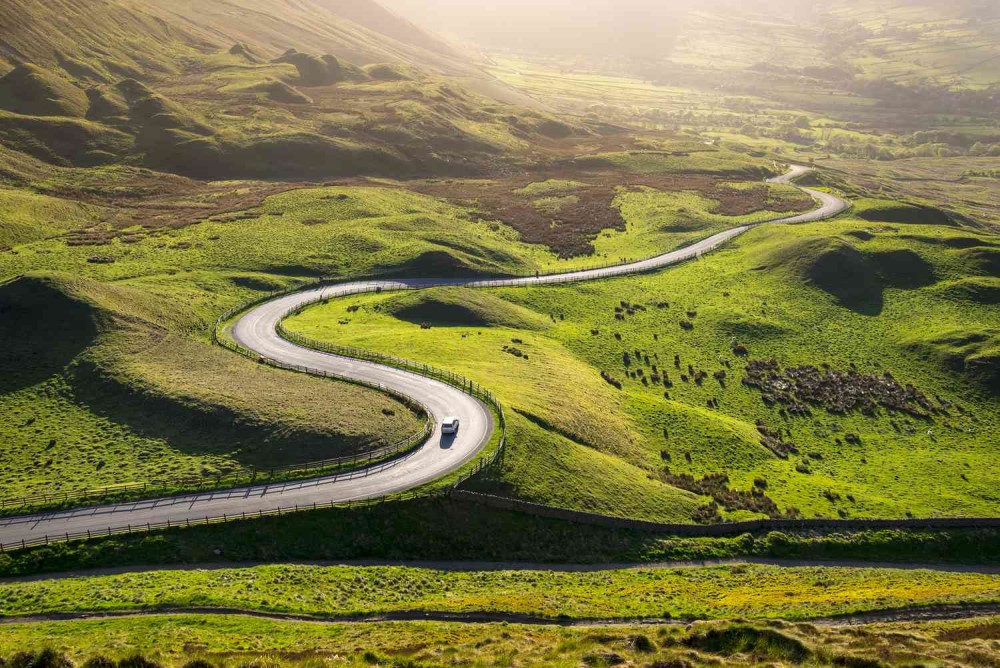 The Peak District National Park in the UK is a destination that should not be missed by nature lovers. It provides stunning scenery and diverse wildlife, making it an ideal place for outdoor enthusiasts.
The park covers an area of 1,438 square kilometres and is located in the northern and central regions of England.
It is home to a variety of habitats, including rugged peaks, deep valleys, moorlands, and rivers.
Visitors can enjoy outdoor activities such as hiking, cycling, rock climbing, and horse riding.
The park offers a wide range of walking trails suitable for all levels of fitness, including popular routes like the Pennine Way and Kinder Scout.
Wildlife enthusiasts have the opportunity to observe animals such as red deer, mountain hares, peregrine falcons, and rare species like the Derbyshire bluebell.
The park is home to over 1,600 plant species thriving in its landscapes.
It boasts picturesque villages, historic castles, and ancient monuments, catering to those interested in history and culture.
While visiting, it is important to remember to respect the natural environment and leave no trace in order to preserve its beauty for future generations.
Lake District National Park
The Lake District National Park in the UK is a captivating natural attraction. This national park spans over 2,362 square kilometres and is known for its stunning landscapes, mountains, and lakes.
Visitors to the Lake District National Park can enjoy a variety of outdoor activities. Hiking is a popular pastime here, with many well-maintained trails that offer stunning views of the countryside. Routes are available for hikers of all abilities.
For a more relaxed experience, taking a leisurely boat ride on one of the lakes is highly recommended. Windermere, the largest lake in England, provides picturesque scenery and a chance to appreciate the natural beauty of the area.
The Lake District National Park is also renowned for its diverse wildlife. You may spot various species of birds, including ospreys and golden eagles. If you're lucky, there's a chance to catch a glimpse of the elusive red squirrel or the majestic red deer.
With its diverse range of flora and fauna, the Lake District National Park is a haven for nature enthusiasts. It is home to enchanting woodlands, vibrant meadows, and rare plant species. Exploring the park's botanical wonders is a truly immersive experience.
Whether you're seeking adventure, tranquillity, or a deeper connection with nature, the Lake District National Park is a must-visit destination. Its awe-inspiring landscapes and abundant wildlife make it an unforgettable experience for all nature lovers.
Yorkshire Dales National Park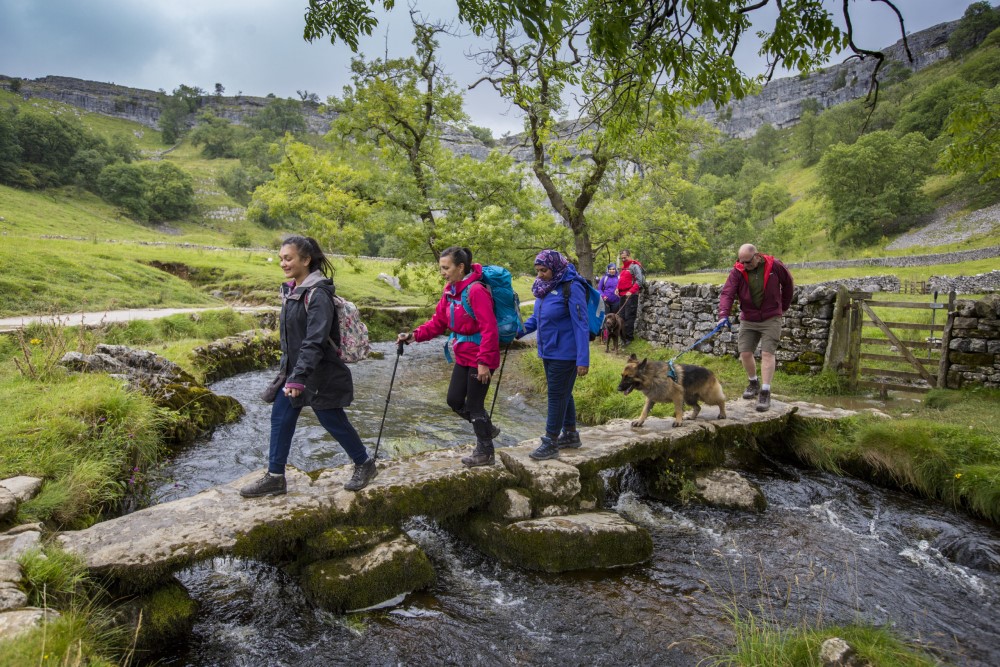 The Yorkshire Dales National Park is a stunning natural wonder with attractions for nature lovers. When planning your visit, please consider the following:
Scenic Beauty: The park has breathtaking landscapes, with rolling hills, meandering rivers, and picturesque valleys. It offers walking trails and viewpoints to immerse yourself in its tranquility and natural splendour.
Diverse Flora and Fauna: The park is filled with a variety of plant species, creating vibrant landscapes throughout the year. It also serves as a sanctuary for wildlife, including otters, red squirrels, and rare bird species such as the black grouse and peregrine falcon.
Hiking and Outdoor Activities: The park offers over 2,000 miles of footpaths and trails, providing exceptional opportunities for hiking and outdoor activities suitable for all levels of fitness.
Historical and Cultural Significance: Explore ancient castles, stone circles, and charming villages to delve into the rich cultural heritage of the region.
Tatton Park
Tatton Park is a vast estate in Cheshire, England. It covers 1,000 hectares, is one of the best parks in Manchester for a day out, and offers numerous attractions for nature enthusiasts.
Tatton Park Mansion: This mansion showcases the opulence and lifestyle of the Egerton family, who owned the estate for centuries. Visitors can explore the luxurious interiors and learn about the family's history.
Tatton Park Gardens: These picturesque gardens delight nature enthusiasts with various themed areas, including a Japanese Garden and a Rose Garden. The meticulously maintained gardens offer stunning views throughout the year.
Tatton Park Deer Park: Covering 2,000 acres, the deer park is home to a large herd of fallow and red deer. Visitors can leisurely stroll or enjoy a picnic while observing these magnificent creatures in their natural habitat.
Tatton Park Farm: Families with children should visit the farm, where they can meet farm animals, participate in hands-on activities, and learn about rural life.
Tatton Park Woodland: The woodlands provide a peaceful setting for walks or jogs. This diverse habitat is a sanctuary for nature lovers.
Jodrell Bank Discovery Centre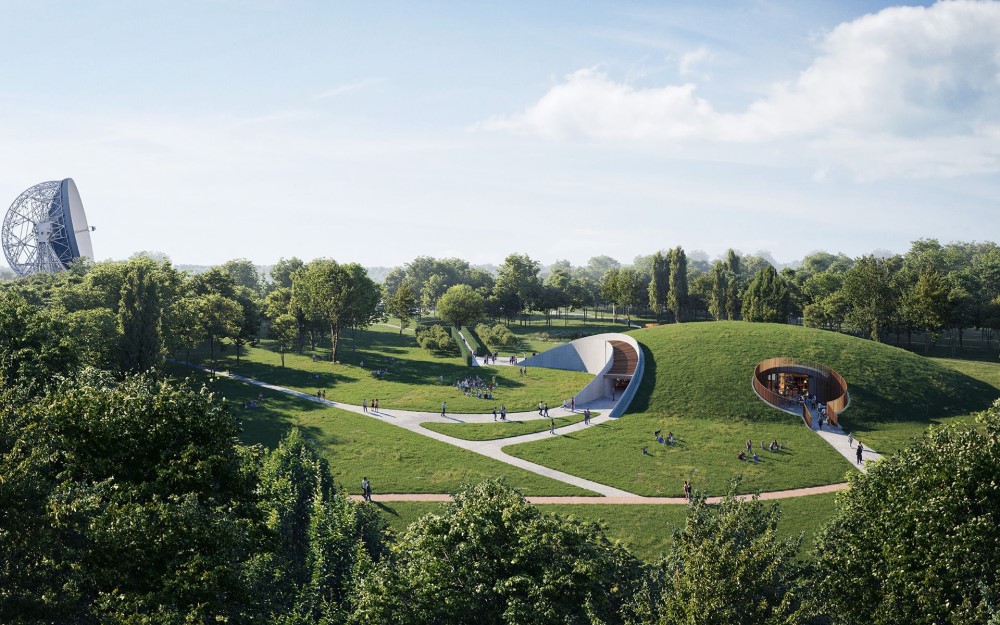 The Jodrell Bank Discovery Centre in Cheshire, England is an essential destination for astronomy enthusiasts and nature lovers. This active radio observatory offers visitors the opportunity to explore space and learn about the latest cutting-edge research.
A notable attraction of the Discovery Centre is the impressive Lovell Telescope, which is one of the largest and most powerful radio telescopes in the world. Visitors can be amazed by its size and discover its role in studying the universe.
The Centre also houses interactive exhibits and displays that provide insight into astrophysics and the history of astronomy. You can embark on a virtual tour of the universe and uncover the secrets of our galaxy.
Regular talks and presentations by experts in the field give visitors the chance to learn about the latest discoveries and advancements in astronomy.
Make sure not to miss the beautiful arboretum that surrounds the Discovery Centre. It boasts more than 2,000 trees and shrubs, creating a peaceful and tranquil place to unwind and reconnect with nature.
Fact: The Lovell Telescope at the Jodrell Bank Discovery Centre became the world's largest fully steerable radio telescope in 1957.
Heaton Park
Heaton Park in Manchester, UK is an exceedingly favoured destination for those who appreciate nature. It offers breathtaking landscapes that stretch over 600 acres for visitors to enjoy and explore. In the park, individuals have the opportunity to observe various forms of wildlife, such as squirrels, rabbits, and different species of birds.
The park also provides leisure facilities such as a boating lake, exquisitely designed gardens, and an adventure playground. Heaton Park holds significant historical value as it was once the location of an impressive mansion. Visitors can explore restored buildings like Heaton Hall and the Orangery.
Throughout the year, the park arranges events and festivals, which incorporate musical performances and sporting activities. Heaton Park is a true sanctuary for nature enthusiasts, providing a captivating combination of natural beauty, encounters with wildlife, opportunities for recreation, historical attractions, and lively events.
It guarantees a delightful and enriching experience for individuals of all ages.
Dunham Massey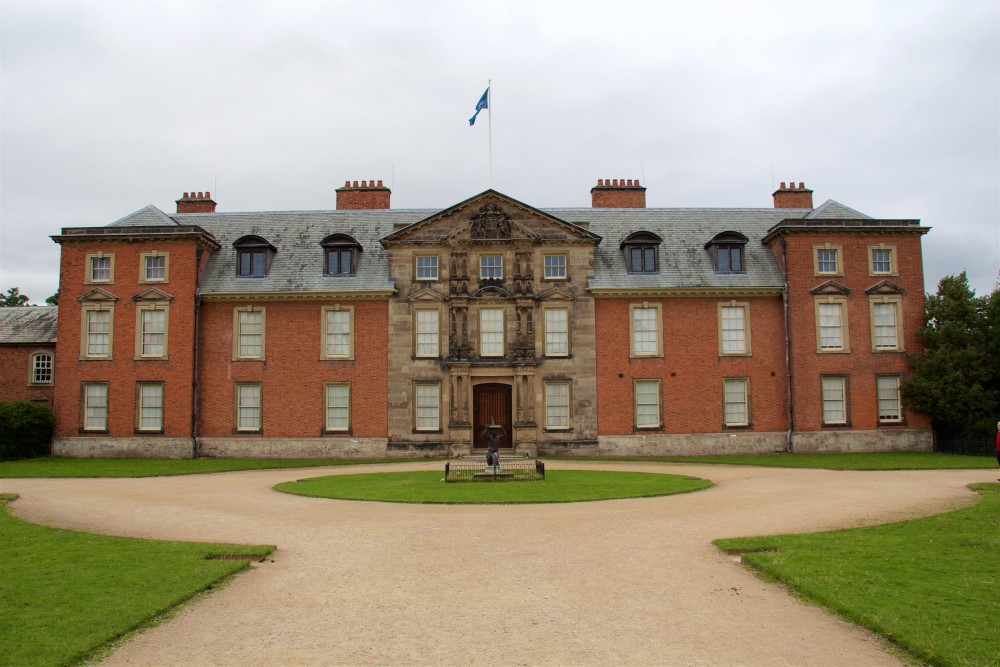 Dunham Massey is a delightful natural attraction located in Greater Manchester, UK. It offers a distinct and captivating experience for nature enthusiasts with its expansive gardens, woodlands, and deer park.
The gardens at Dunham Massey are breathtaking. They cover more than 30 acres and showcase exquisitely manicured lawns, vibrant flower beds, and serene water features. Visitors can stroll through the rose garden, savour the fragrance of the herbaceous borders, or simply unwind in the tranquillity of the Japanese garden.
The woodlands at Dunham Massey are a sanctuary for wildlife. They span over 300 acres and provide a habitat for a diverse range of plants and animals. Visitors can explore ancient trees, listen to the enchanting melodies of birdsong, and keep a lookout for woodland creatures such as deer, bats, and badgers.
The deer park at Dunham Massey is a truly remarkable sight. It houses a large herd of fallow deer, offering a unique opportunity to observe these majestic creatures up close. Visitors can delight in watching the deer graze peacefully in their natural surroundings and capture stunning photographs.
Pro-tip: Remember to bring your camera and binoculars when visiting Dunham Massey. You never know what incredible sights and wildlife encounters await you!
Salford Quays
Salford Quays is located in Manchester and offers attractions and activities for visitors.
It is well-known for its impressive buildings, such as The Lowry and the Imperial War Museum North.
Visitors have the chance to enjoy art, theatre, and music at The Lowry.
The Imperial War Museum North provides insights into the impact of warfare, while the Museum of Science and Industry showcases Manchester's industrial history.
MediaCityUK serves as a central point for media, housing studios, including the BBC.
Sports enthusiasts can take part in events at Old Trafford Stadium.
Salford Quays is situated on the waterfront, allowing for beautiful walks, boating, and water sports.
It is a destination that caters to nature lovers who are interested in history, culture, and relaxation.
Whether your preferences lie in architecture, art, history, or simply enjoying the waterfront, Salford Quays has something for everyone.
Lyme Park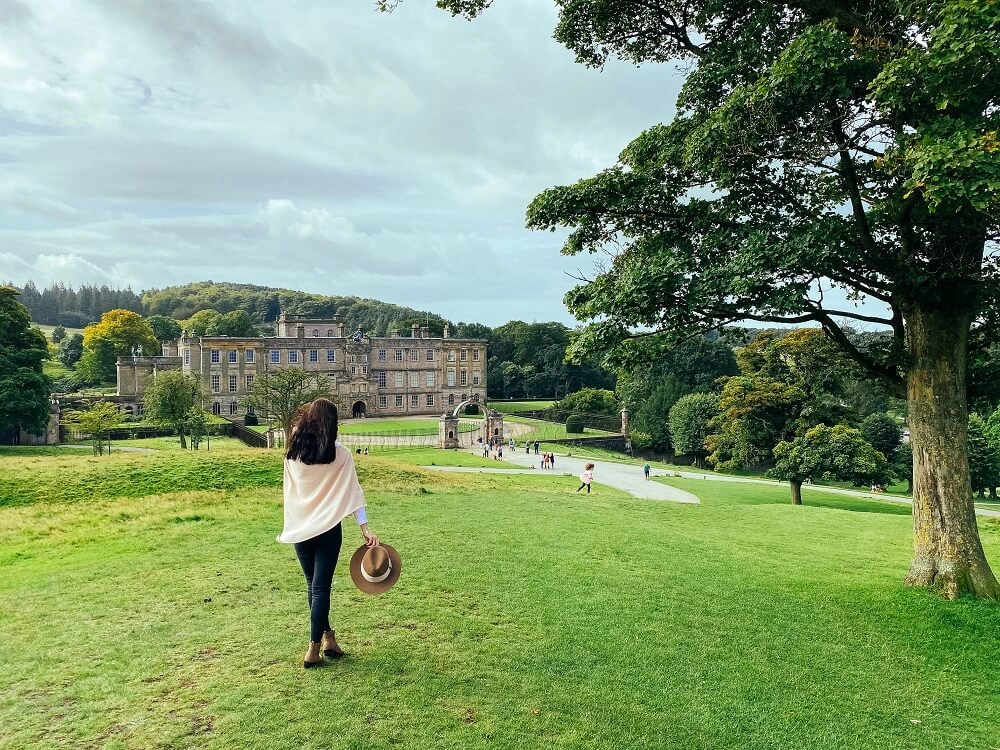 Lyme Park is a nature destination located near Manchester. This park offers recreational activities and natural scenery.
Extensive grounds: Lyme Park covers more than 1,300 acres, providing space for walks, picnics, and outdoor relaxation.
Historical house: The mansion at Lyme Park is a 16th-century spectacle to admire. Visitors can explore the interiors and learn about the estate's history.
Beautiful gardens: The park has well-maintained rose gardens, herbaceous borders, and a reflecting lake. These gardens are perfect for a leisurely stroll.
Deer park: Lyme Park has a large deer park where visitors can observe deer freely roaming.
Picturesque walks: The park features walking trails that display woodlands, moorlands, and meadows. These trails completely immerse visitors in the natural beauty of the park.
Picnic areas: Numerous designated picnic spots are spread throughout the park, offering picturesque views.
Pro-tip: Check the park's website for events or special exhibitions during your visit to enhance your experience and have the opportunity to engage with the park's history and natural wonders.
Fletcher Moss Park and Botanical Gardens
Fletcher Moss Park and Botanical Gardens in Manchester are a splendid natural site.
The park displays exquisite botanical gardens with a wide array of plant species.
Visitors can stroll through well-maintained flower beds to admire the vibrant colours and delightful fragrances.
The park is also home to diverse wildlife, including birds, butterflies, and squirrels.
You can relax by the River Mersey and appreciate the tranquil atmosphere.
Don't forget to visit the Alpine House, which exhibits a collection of alpine plants from different mountainous regions.
You have the opportunity to take part in events, workshops, and guided tours to gain more knowledge about plants and conservation efforts.
Fletcher Moss Park and Botanical Gardens blend sophistication and serenity, making it a captivating destination for enthusiasts of botany and admirers of nature.
Dovestone Reservoir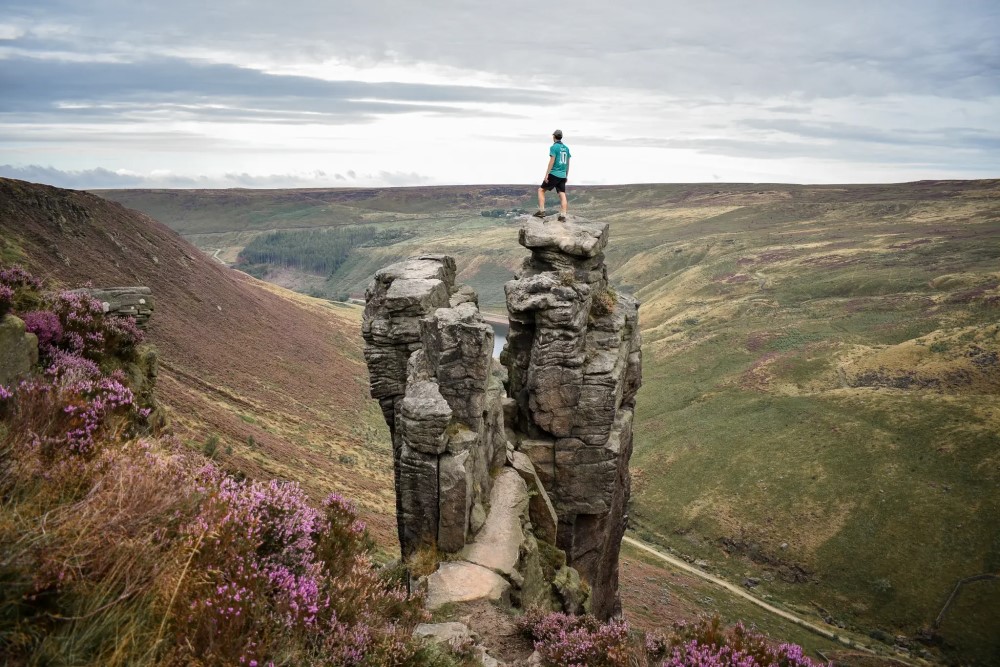 Dovestone Reservoir, situated close to Manchester in the UK, presents a plethora of activities and exquisite scenery for nature enthusiasts.
Rambling and Hiking: Encompassing the reservoir are picturesque walking paths suitable for individuals of all levels of fitness. These paths offer awe-inspiring vistas of the reservoir and the surrounding countryside.
Ornithology: The varied habitats surrounding Dovestone Reservoir attract a diverse range of bird species, including swans, ducks, and various birds of prey.
Angling: Fishing enthusiasts enjoy Dovestone Reservoir, which has an abundant stock of trout and pike. Fishing permits and regulations ensure the sustainability of the fish population.
Picnicking: Specifically designated areas surrounding the reservoir provide the perfect setting to relax and appreciate the peaceful environment. Bring a picnic and spend a leisurely afternoon with friends or family.
Photography: Dovestone Reservoir offers stunning landscapes and wildlife, making it an ideal location for capturing beautiful images, whether you're a professional photographer or someone who simply enjoys taking photos.
Dovestone Reservoir is an essential destination for nature enthusiasts in Manchester, whether you seek outdoor adventure or simply want to immerse yourself in nature.
Teggs Nose Country Park
Teggs Nose Country Park is an impressive natural attraction in Manchester. It offers stunning views of the surrounding countryside, with rolling hills, lush meadows and a wealth of plants and animals.
There are well-maintained walking paths that cater to all levels of hiking experience. Visitors can spot a diverse range of wildlife, including birds such as buzzards and kestrels, as well as various woodland creatures.
The park has geological significance, with remains of its industrial past visible in exposed rock faces and quarry spoil heaps. It also provides picturesque picnic spots for visitors to relax and enjoy the beauty of nature.
Whether you are a nature lover, a hiking enthusiast or looking for a peaceful escape from the city, Teggs Nose Country Park is a destination that you must visit in Manchester.
Formby Beach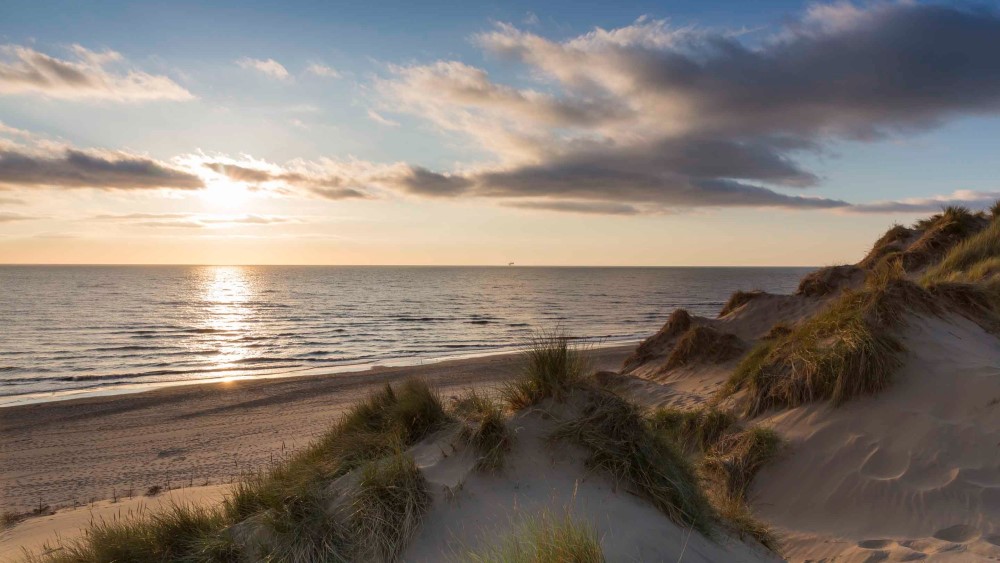 Formby Beach is identified as a coastal destination of tremendous natural beauty and a wide range of wildlife. It offers sandy beaches that are perfect for sunbathing and building sandcastles. The beach is surrounded by impressive sand dunes, creating a picturesque setting.
Visitors have the opportunity to explore scenic nature trails that pass through the pine forests and dunes, providing a chance to spot rare wildlife. Formby Beach is well-known for being home to around 140 red squirrels. Bird enthusiasts will come across a diverse array of bird species, including migratory birds like the natterjack toad and the great crested newt.
Visitors can enjoy beach activities such as having a picnic, flying kites, or operating a drone, all while following guidelines to protect wildlife and the environment. Formby Beach is easily accessible via public transport and offers a car park. Entry is free, making it a cost-effective option for a day immersed in nature.
Individuals of all ages who appreciate nature will be captivated by the natural wonders of Formby Beach.
Rivington Pike
Rivington Pike is a prominent landmark in the vicinity of Manchester, UK. It offers breathtaking vistas and holds significant historical importance.
Vistas: The hike to Rivington Pike rewards nature enthusiasts with expansive views of the surrounding countryside. On a clear day, it is possible to see as far as the Welsh mountains in the west and the Pennine hills in the east. The reservoirs, hills, and landscapes are truly captivating.
Historical Significance: Rivington Pike has a fascinating history that dates back to the Bronze Age. It served as a beacon site during the Spanish Armada and World War II. The prominent tower, known as Rivington Pike Tower, originally functioned as a hunting lodge and later as a telegraph station. Exploring its history adds depth to the natural beauty of the area.
Hiking Opportunities: Rivington Pike offers hiking trails suitable for individuals of all fitness levels. Whether you are a beginner or an experienced hiker, you can find a trail that suits your abilities. The paths are well-maintained, providing a pleasant experience for outdoor enthusiasts.
Nature Conservation: The area surrounding Rivington Pike is home to diverse plant and animal species, making it an ideal location for nature lovers. Conservation efforts are in place to preserve the local ecosystem and provide habitats for various species.
Did you know? Rivington Pike is highly popular among hikers and paragliders who take advantage of the favorable wind conditions to soar above the stunning landscape.
Derwent Water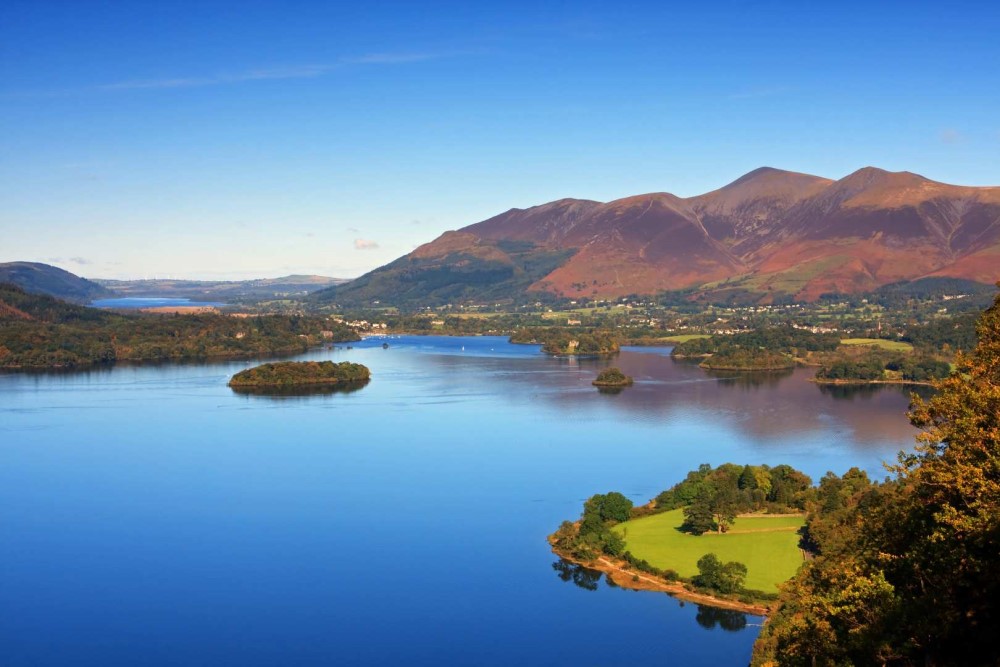 Derwent Water, located in the Lake District National Park, is a splendid natural attraction for nature enthusiasts. Its scenic surroundings and crystal-clear waters provide a calm and serene experience.
At Derwent Water, there are a variety of activities to enjoy. You can take a leisurely walk or bike ride along the picturesque paths that encircle the lake. You have the option to rent a kayak or rowing boat to explore the tranquil waters at your own relaxed pace. For those seeking more adventure, there are opportunities for wild swimming or paddleboarding on the lake.
The wildlife at Derwent Water is worth noting. Keep a lookout for bird species such as herons and ospreys, as well as elusive red squirrels in the surrounding forests. You might even catch a glimpse of a deer or two!
The establishment of the Derwent Water Regatta in the late 18th century was a significant historical event that shaped the area. Local residents and tourists came together for boat races and festivities, making it a highlight of the summer season.
The Manchester Museum
The Manchester Museum is an attraction that should definitely be visited by nature enthusiasts in Manchester. It boasts a collection of over 4.5 million objects, offering a unique opportunity to explore the natural world and cultural history.
One notable feature is the natural history section, where visitors can marvel at specimens such as fossils, minerals, and animals. A favourite among visitors is the famous T. rex skeleton known as "Stan". This museum in Manchester also includes exhibits on biodiversity, evolution, and conservation, providing an educational experience suitable for all ages.
Apart from the natural history displays, The Manchester Museum houses collections from various parts of the world, showcasing diverse cultures and civilizations. From ancient Egyptian artifacts to artworks from different time periods, there is something for everyone to admire and learn from.
For a first-hand experience with nature, the museum offers beautiful botanical gardens that are perfect for a leisurely stroll. These gardens are home to a variety of plant species, including rare and exotic plants, providing a tranquil oasis within the city.
Pro-tip: Before your visit, check the museum's website for any special events, exhibitions, or interactive activities that can enhance your experience. Don't miss out on the opportunity to participate in workshops, talks, or guided tours to make the most of your trip to The Manchester Museum.
Whitworth Art Gallery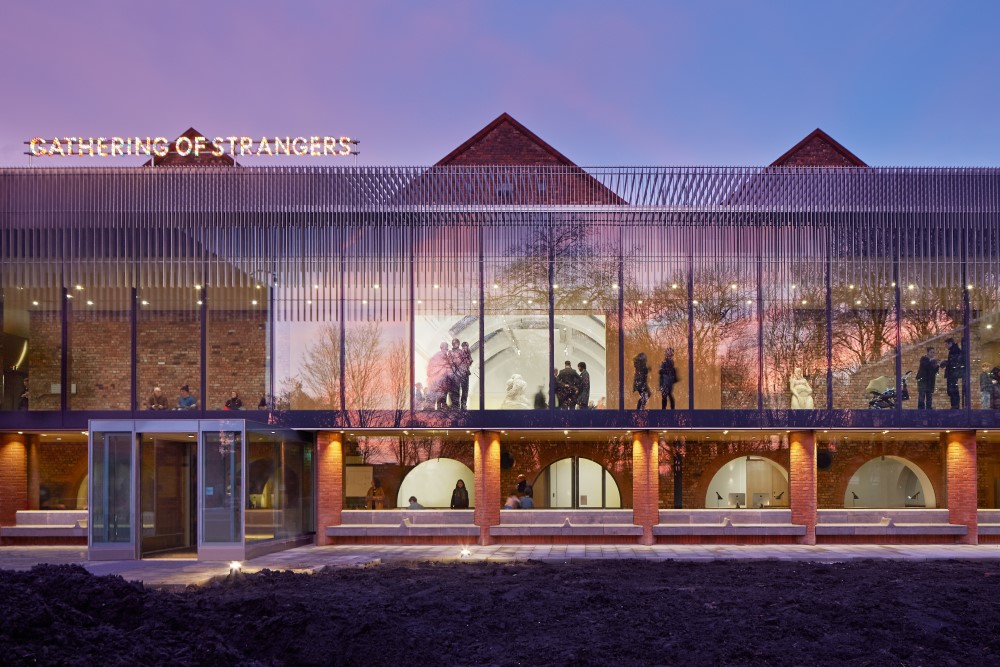 The Whitworth Art Gallery in Manchester showcases an impressive collection of over 60,000 works spanning different mediums and periods. With its commitment to promoting contemporary art and engaging with diverse communities, the gallery offers a unique and enriching experience for visitors.
You can explore a wide range of artwork at the gallery, including paintings, sculptures, textiles, and prints. The collection features renowned artists such as Picasso, Turner, and Hockney, as well as emerging talents from around the world. The gallery also hosts temporary exhibitions that showcase contemporary art and engage with relevant social and cultural issues.
In addition to its diverse collection, the Whitworth Art Gallery boasts stunning architecture and surrounding parkland, creating a serene atmosphere for visitors to engage with the art.
The gallery offers workshops, talks, and tours that provide insights into the artworks and artists, enhancing the visitor's experience and fostering a deeper understanding and appreciation of the art on display.
Whether you are an art enthusiast or looking to explore Manchester's cultural offerings, the Whitworth Art Gallery is a must-visit destination. Immerse yourself in its diverse collection, engage with thought-provoking exhibitions, and embrace the beauty of art in this unique space.
Platt Fields Park
Platt Fields Park is a splendid green space situated in Manchester, UK. The park provides a wide array of activities and attractions for individuals who appreciate nature.
One notable aspect of the park is the delightful lake, where visitors can relax and enjoy the tranquil surroundings. The park also boasts extensive lawns and gardens, perfect for picnics or leisurely walks. For those seeking more energetic pursuits, there are sports facilities available, including tennis courts, a skate park, and a community sports centre.
Platt Fields Park is home to various species of birds and other animals, making it an excellent spot for wildlife enthusiasts. Birdwatchers can catch sight of a variety of feathered companions, while nature enthusiasts can explore the park's diverse flora and fauna.
The park holds historical significance, as it was designed in the late 19th century. Throughout the years, it has witnessed significant events, including hosting bands like Oasis for the fictional Platt Fields Festival.
Whether you desire to relax, engage in recreational activities, or immerse yourself in nature, Platt Fields Park has something to offer everyone. Do not miss the opportunity to visit this enchanting green paradise in the heart of Manchester.
Styal Country Park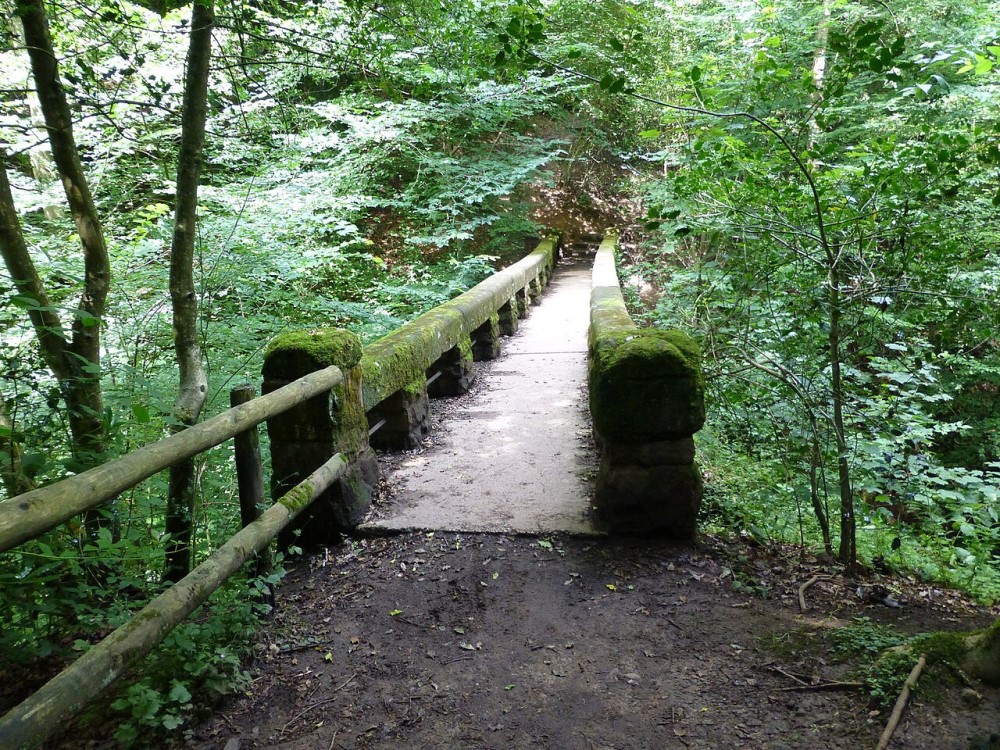 Styal Country Park in Manchester offers natural wonders and outdoor activities for nature enthusiasts. Here are the main features and attractions at the park:
1. Serene environment: Styal Country Park provides a tranquil setting, ideal for escaping the bustling city life.
2. Scenic landscapes: The park boasts woodlands, meadows, and a river, offering breathtaking views.
3. Walking and cycling trails: Well-maintained paths enable visitors to explore at their own leisurely pace.
4. Historical landmarks: Styal Mill and Quarry Bank House offer insights into the industrial history of the region.
5. Abundant wildlife: The park is home to diverse wildlife, providing opportunities for birdwatching and spotting various animals.
To ensure the best experience, it is recommended to wear suitable footwear and clothing, bring a picnic, and abide by the park's rules and guidelines. Don't forget your camera to capture the stunning landscapes and wildlife during your visit.
Lymm Dam
Lymm Dam in Lymm, Cheshire, UK is a delightful reservoir that offers a tranquil escape for nature enthusiasts and outdoor enthusiasts. When visiting, there are some important features and activities to consider:
Scenic Beauty: Surrounded by lush greenery and offering stunning views of the countryside, Lymm Dam provides a serene atmosphere for nature lovers to relax and enjoy their surroundings.
Walking and Hiking: The area around Lymm Dam offers various walking and hiking trails, catering to those who enjoy exploring nature on foot. Visitors can choose between a leisurely stroll around the reservoir or more challenging hikes through the nearby wooded areas.
Wildlife Spotting: Lymm Dam is home to a diverse range of wildlife, including ducks, swans, and a variety of bird species. Nature enthusiasts can bring binoculars to observe the abundant birdlife or simply enjoy watching peaceful animals in their natural habitat.
Picnicking and Relaxation: The spacious grounds surrounding Lymm Dam provide plenty of space for picnicking and relaxation. Visitors can bring a picnic blanket, enjoy a peaceful lunch, and take in the beautiful scenery. The tranquil atmosphere and idyllic surroundings make it an ideal spot for unwinding and reconnecting with nature.
Whether you are looking for a peaceful retreat, a place to enjoy outdoor activities, or a picturesque spot for leisurely walks, Lymm Dam offers a combination of natural beauty and recreational opportunities that nature lovers will appreciate.
Manchester Attractions for Nature Lovers: Where to Find Peaceful Nature Spots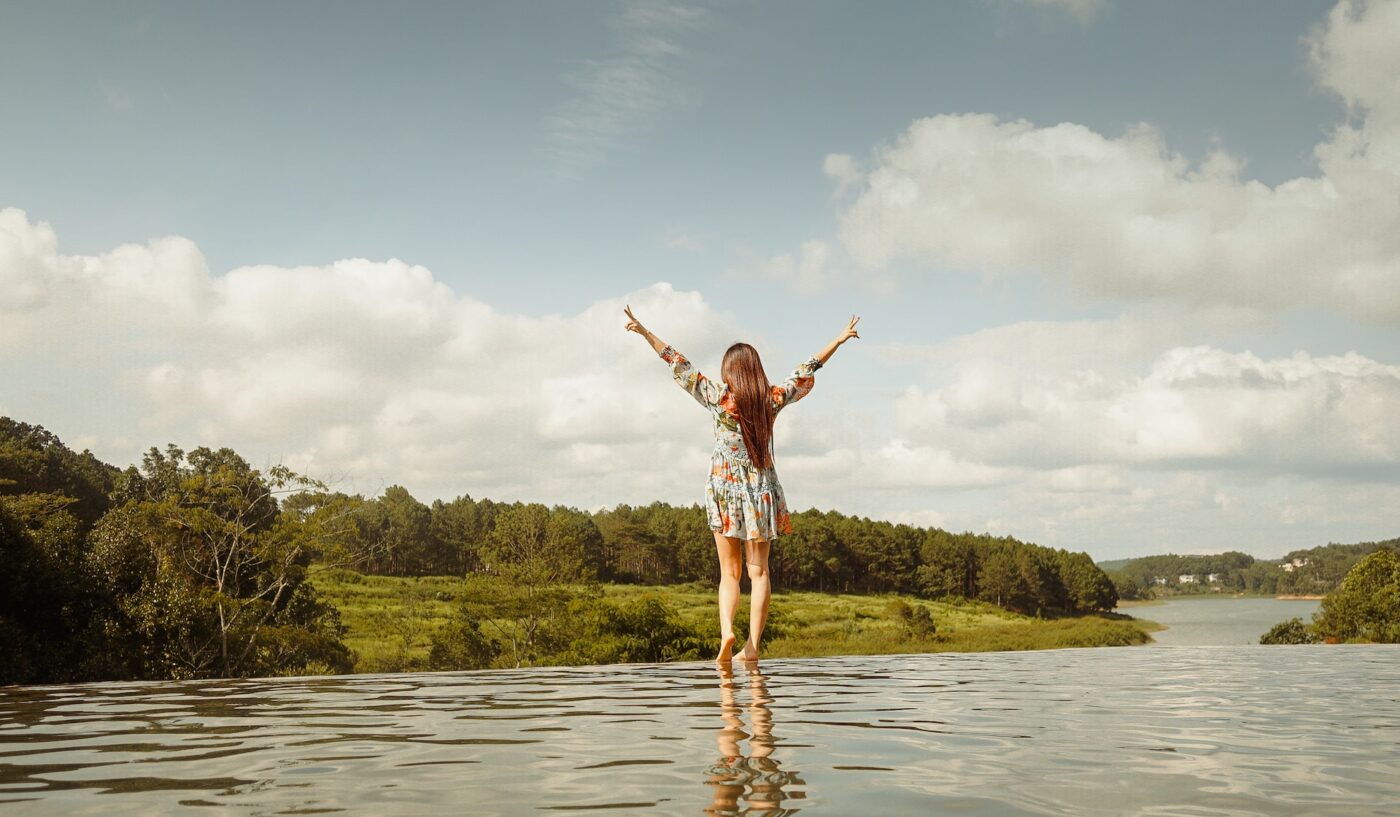 For those who are wondering where to find peaceful nature spots in Manchester, there are a number of beautiful areas to explore. One such spot is Heaton Park, which offers calm lakes, forests, and spacious green areas. Visitors can enjoy a relaxing walk or take the time to appreciate the serene surroundings.
Another option is Fletcher Moss Park & Botanical Gardens, located in Didsbury village. This park showcases stunning botanical gardens, vibrant flower displays, and walking trails. It's the perfect place to immerse oneself in the tranquility of nature and discover a variety of plant species and colorful blooms.
Chorlton Water Park is another hidden treasure southwest of the city center. With its tranquil lakes, wetlands, and forests, it serves as a sanctuary for birdwatchers and nature enthusiasts. It offers a peaceful retreat where visitors can observe wildlife and find solace in nature.
Lastly, Platt Fields Park in Fallowfield offers a serene getaway with its tree-lined paths, spacious fields, and a peaceful lake. It's the ideal place to take a leisurely stroll or unwind, surrounded by the beauty of nature.