Birmingham, often hailed as the UK's second city, is renowned for its rich industrial heritage, diverse culture, and vibrant arts scene. Yet, beyond its bustling streets and historic landmarks, Birmingham boasts some of the most picturesque and challenging golf courses in Birmingham.
For enthusiasts of the sport, or even those looking to spend a leisurely day outdoors, these courses offer an unparalleled experience, blending the serenity of nature with the thrill of the game.
The game of golf is not just about swinging clubs and sinking putts; it's about the ambiance, the landscape, and the challenge each course presents. And in Birmingham, every course tells a unique story. From sprawling greens set against the backdrop of rolling hills to state-of-the-art facilities that cater to both novices and pros, the city's golfing landscape is as diverse as it is captivating.
In this article, we've curated a list that encapsulates the essence of Birmingham's golfing allure. Whether you're a seasoned golfer looking to test your skills or someone seeking a tranquil escape from the urban hustle, these golf courses in Birmingham promise an unforgettable experience.
But it's not just about the game. These courses are also hubs of social activity, where friendships are forged over a shared love for golf, and memories are made over post-game drinks at the clubhouse. They are sanctuaries where the city's pulse slows down, and one can truly appreciate the beauty of the outdoors.
So, if you've ever wondered where to tee off next in the heart of England, or if you're planning a day out that combines sport, relaxation, and scenic beauty, our guide to the top golf courses in Birmingham is your perfect companion.
The Belfry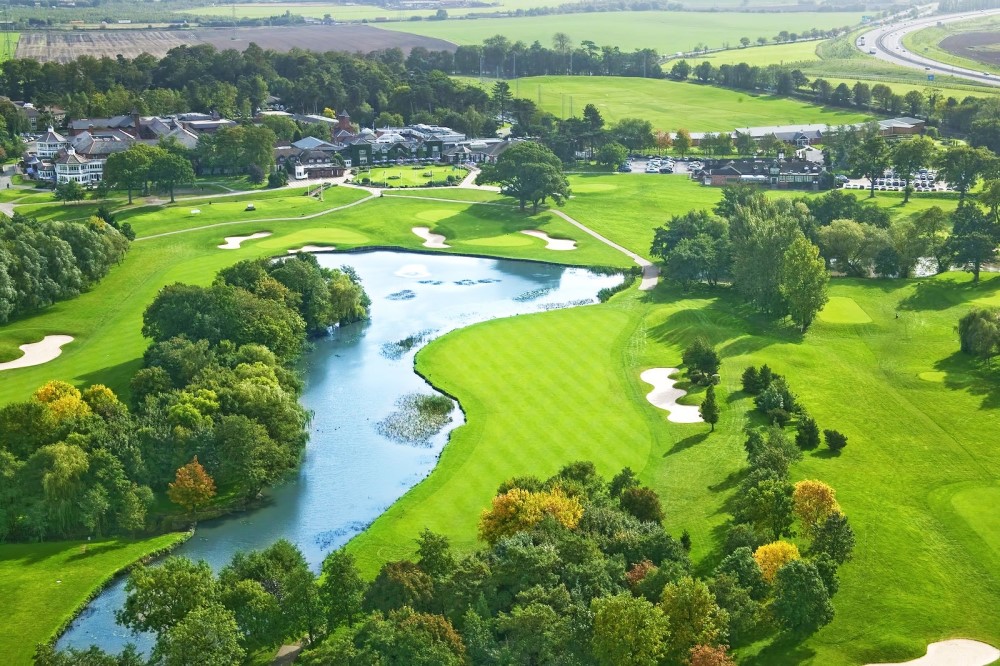 The Belfry is a premier golf course in Birmingham, providing exceptional golfing. Key features and elements that set The Belfry apart include:
Championship Courses: The Belfry boasts three world-class championship courses: The Brabazon, PGA National, and The Derby. Each course offers unique challenges and breathtaking landscapes for golfers of all abilities.
Prestigious Tournaments: The Belfry has hosted numerous Ryder Cups and other esteemed tournaments. Playing on the same course as golfing legends adds to the allure and excitement.
Excellent Facilities: The Belfry offers top-of-the-line facilities for an unforgettable visit. From well-maintained fairways and greens to attentive staff and superb customer service, every aspect is designed to enhance your golfing experience.
State-of-the-art Golf Academy: The Belfry's Golf Academy provides an ideal setting for skill improvement. With experienced instructors and cutting-edge technology, golfers can refine their techniques and advance to the next level.
Luxury Accommodation: The Belfry presents luxurious accommodation options for weekend retreats or golfing vacations. From spacious rooms to world-class amenities, you can unwind after a challenging day on the course.
Pro Tip: Maximize your visit to The Belfry by booking a golf package that includes accommodation, meals, and tee times. This ensures a seamless experience, allowing you to indulge in the exceptional golf and hospitality at The Belfry.
Forest of Arden Country Club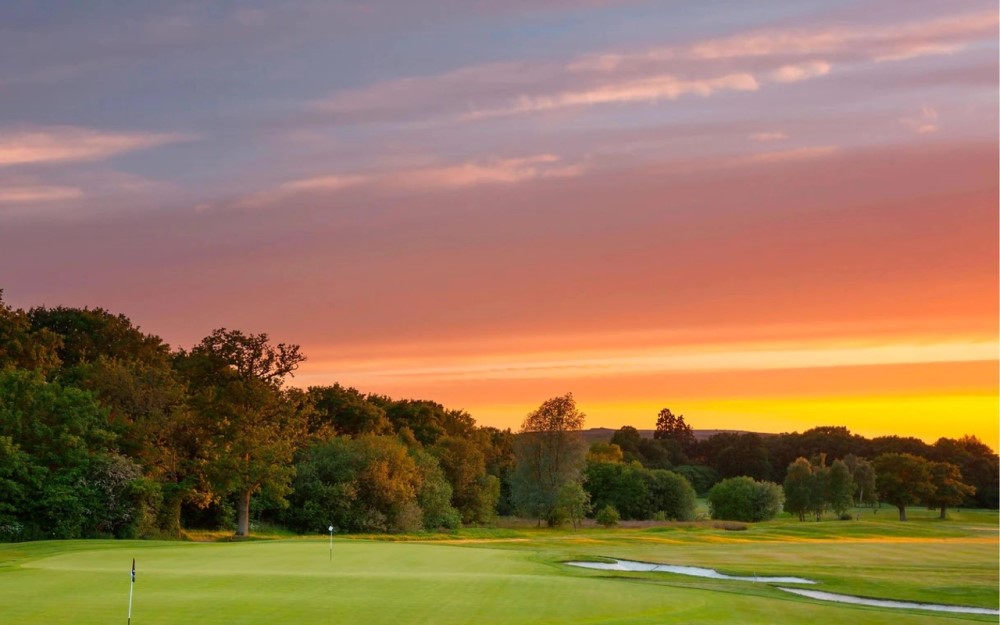 Forest of Arden Country Club is a renowned golf course in Birmingham. The club offers facilities and services for golf enthusiasts, including two championship courses that challenge and delight players at any skill level. The Arden Course and the Aylesford Course provide a magnificent backdrop for a day of golfing.
At Forest of Arden Country Club, golfers can enjoy exceptional facilities and services. Practice areas are available for players to enhance their skills before playing on the course. The club also provides golf lessons with experienced instructors to help players improve their game.
In addition to golfing, Forest of Arden Country Club offers outstanding dining options. The Clubhouse restaurant serves delicious meals prepared with fresh, locally sourced ingredients. It is the ideal place to unwind and relax after a round of golf, with its warm and welcoming atmosphere and picturesque views.
The club also features a pro shop stocked with a wide range of golfing equipment and clothing. Members can find everything they need to enhance their game.
Whether you are an enthusiastic golfer or a beginner, Forest of Arden Country Club provides an exceptional golfing experience. With beautiful courses, top-notch facilities, and excellent service, it is the perfect destination for a day out on the greens. Explore the Forest of Arden Country Club and enjoy a memorable golfing experience.
Moor Hall Golf Club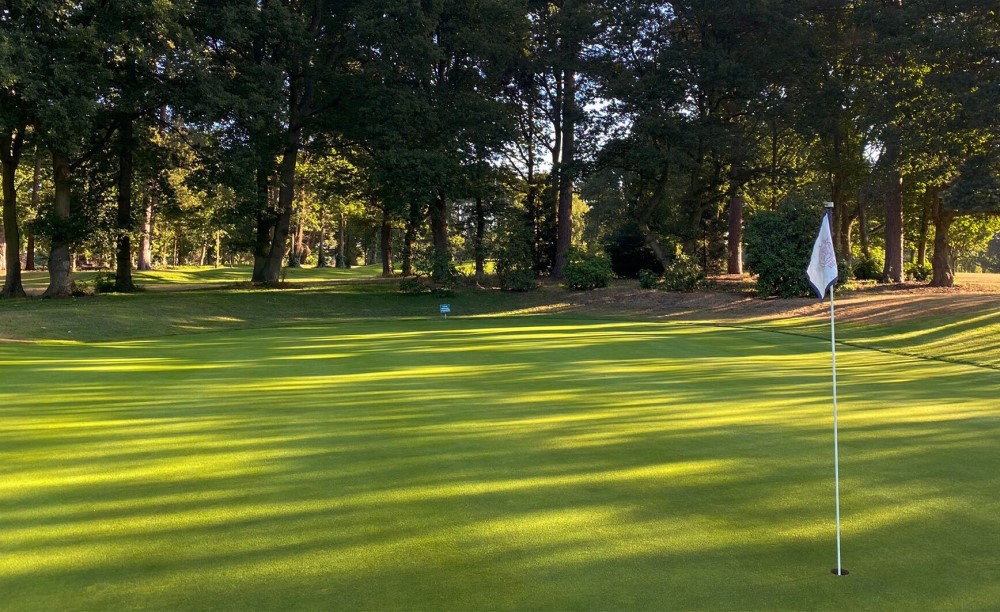 In Birmingham, there exists a renowned golf destination. The Moor Hall Golf Club provides amenities and a challenging course. The well-kept course and friendly staff contribute to an exceptional playing experience. Practice facilities, such as a driving range and putting greens, are available for players to improve their skills.
The establishment's professional shop offers a wide range of golf equipment and clothing, with knowledgeable staff on hand to assist golfers. The establishment boasts a restaurant where players can enjoy delectable meals and refreshing beverages.
Various membership options are available, providing exclusive benefits and access to special events throughout the year. Moor Hall Golf Club is the preferred choice for golfers of all abilities, thanks to its picturesque course, exceptional facilities, and welcoming atmosphere.
Hatchford Brook Golf Club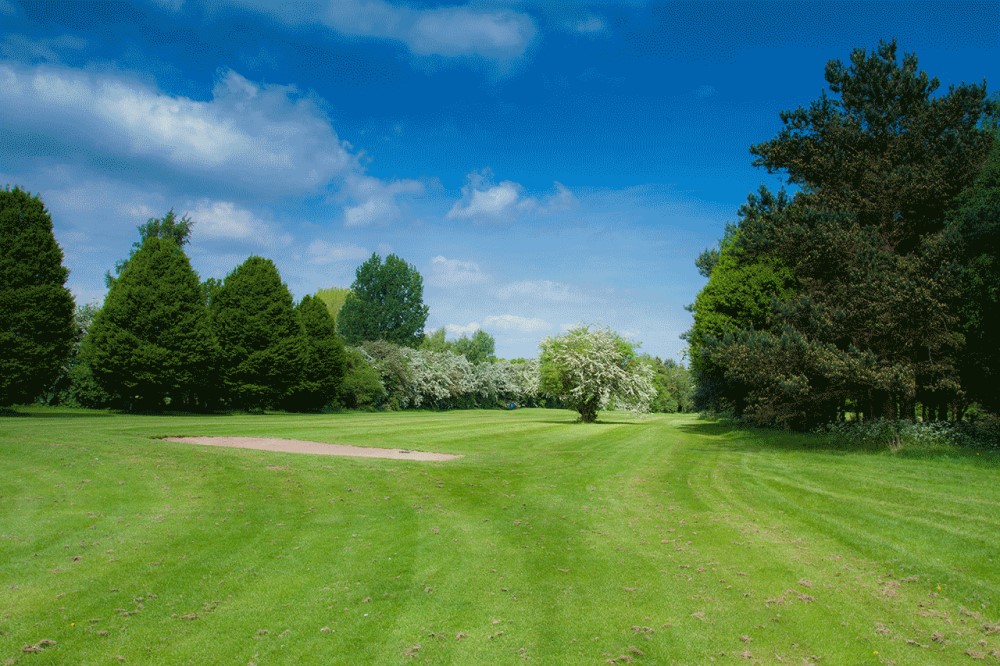 Hatchford Brook Golf Club is one of the leading golf courses in Birmingham. Situated in Solihull, this club offers a demanding yet pleasurable 18-hole course for players of all abilities.
The course boasts stunning fairways and strategically positioned obstacles, which assess golfers' precision, accuracy, and strategy. It is suitable for both casual players and professionals.
The club provides excellent amenities, including a fully equipped pro shop and a friendly clubhouse where players can unwind after a round of golf or enjoy a meal with friends.
Members of Hatchford Brook Golf Club receive benefits such as discounted rates for tee times, exclusive events, and opportunities to participate in competitions. The club also offers golf lessons and coaching programs to enhance players' skills on the course.
Established in 1986, Hatchford Brook Golf Club has become a popular destination for golfers in Birmingham. It has undergone renovations and improvements to offer exceptional golfing experiences and maintain high standards.
Redditch Golf Club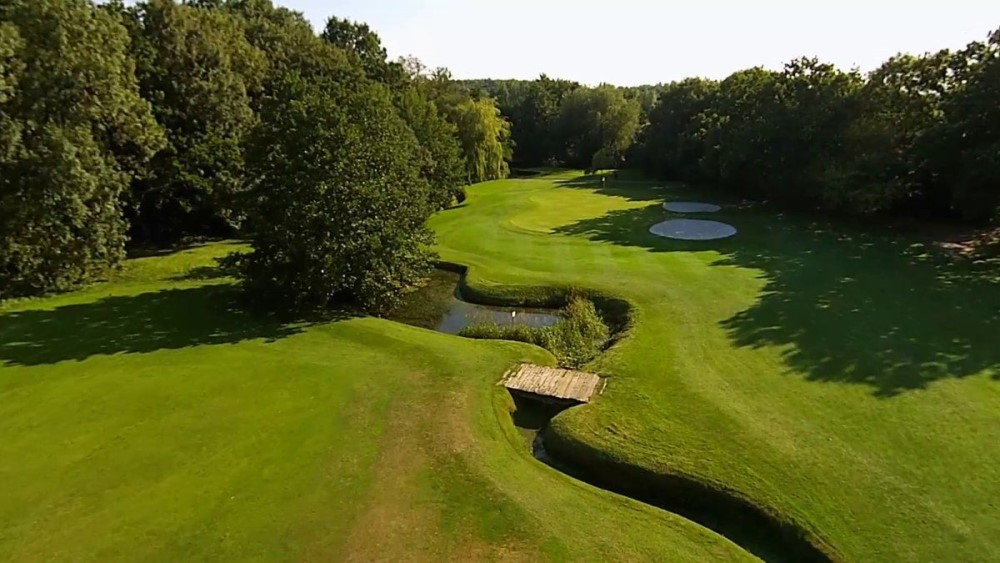 Redditch Golf Club stands out as one of the top golf courses in Birmingham, offering a unique blend of history, design, and impeccable playing conditions. Here are some reasons why it's considered among the best:
Historical Significance: The course boasts a rich history, with its design attributed to the renowned golf course architect, Frank Pennink. This heritage adds a layer of prestige to the club, making it a sought-after destination for golf enthusiasts.
Exceptional Course Design: The course is a harmonious blend of parkland and tree-lined terrains. This combination provides golfers with a challenging yet enjoyable experience, testing their skills and strategies.
PGA Championship Standards: The greens at Redditch Golf Club are of exceptional quality. They were re-laid to meet the rigorous PGA championship standards, ensuring a smooth and consistent playing surface.
Warm and Welcoming Atmosphere: Beyond the course, Redditch Golf Club is known for its friendly and welcoming environment. The club is private and operates entirely for the benefit of its members, ensuring that every golfer feels at home.
Positive Reviews and Testimonials: The club has received numerous accolades and positive feedback from its members and visitors. For instance, Gill & John Baker praised the club for its excellent service, stating,
"Just sending you a message to thank you and all the staff for making us so welcome at Redditch Golf Club. We had a great day… The Golf Club is a great venue and we would not hesitate to recommend to other people."
Redditch Golf Club offers a comprehensive golfing experience, from its historic design to its modern amenities. Its commitment to maintaining high standards and providing a welcoming environment makes it one of the top 5 golf courses in Birmingham.
Why Choose Golf Courses in Birmingham for a Day Out?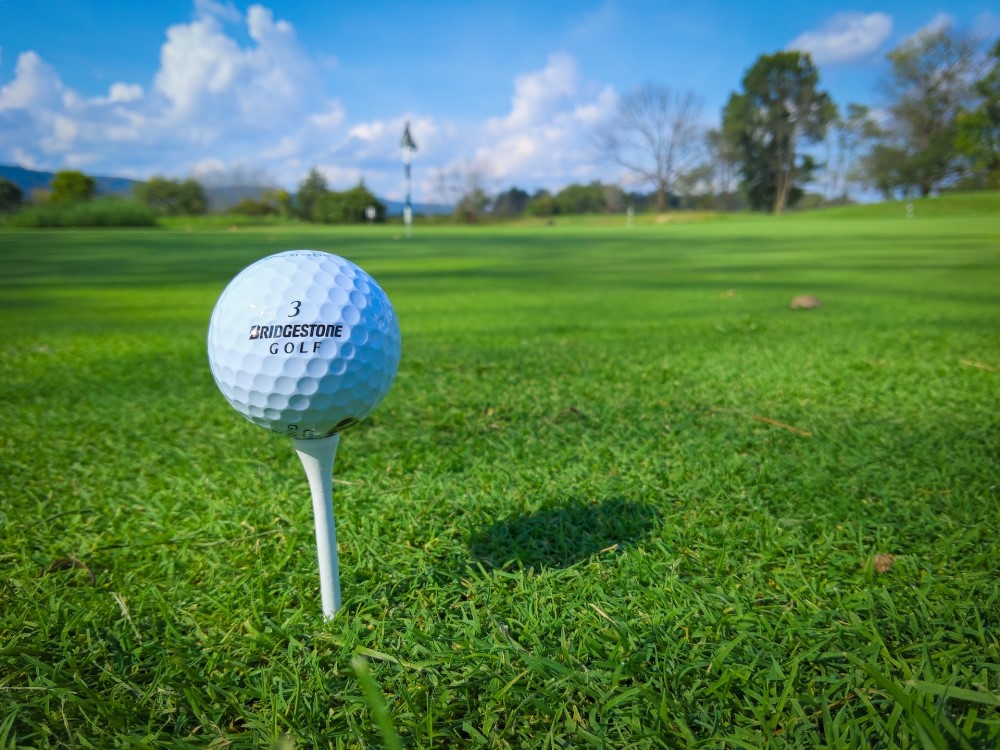 Golf courses in Birmingham are perfect for a day out for multiple reasons. The city has high-quality courses for golfers of all skill levels. Whether you're a seasoned player or a beginner, there is a suitable course for you. Birmingham offers challenging and well-maintained courses for an enjoyable golfing experience.
When it comes to choosing golf courses in Birmingham, there are several reasons to consider. Not only do they provide a scenic and relaxing environment, but they also offer beautiful landscapes and lush green fairways. Being amidst nature enhances your overall experience with a sense of tranquility and serenity.
One of the key advantages of golfing in Birmingham is the opportunity to socialize and spend quality time with friends, family, or colleagues. It offers a chance to bond and create lasting memories. Many courses even have clubhouse facilities where you can enjoy meals and drinks after your game.
Opting for golf courses in Birmingham presents an opportunity to improve your golfing skills. Practicing on different courses with varying difficulty levels can enhance your proficiency. The camaraderie and friendly competition amongst fellow golfers foster growth and achievement.