The city of Manchester is a haven for music lovers, with its rich musical history and vibrant music scene. Whether you're a fan of rock, pop, jazz, or any other genre, Manchester offers a plethora of attractions that will feed your musical soul. From iconic music venues to renowned music festivals, here are some of the best Manchester attractions for music lovers:
Manchester Arena: Catch live performances from some of the biggest names in music at the largest indoor arena in Europe.
Band on the Wall: Experience intimate gigs and discover emerging artists at this iconic music venue.
Royal Northern College of Music: Attend concerts and performances by talented musicians at this esteemed institution.
Manchester Music Tours: Embark on a guided tour that takes you through Manchester's musical history and iconic landmarks.
The Warehouse Project: Immerse yourself in unforgettable club nights and electronic music at this unique venue.
Music Venues: Albert Hall and Soup Kitchen: Enjoy live music in unique and atmospheric settings at these popular venues.
Manchester Jazz Festival: Indulge in the smooth sounds of jazz at this annual festival held in various venues across the city.
Manchester's status as a music lover's paradise is further enhanced by its diverse music genres, ranging from indie rock to electronic music and everything in between. The city has also produced numerous famous musicians who have made a significant impact on the global music industry.
Music has played a pivotal role in shaping the cultural identity of Manchester. It is deeply ingrained in the city's history and has become synonymous with its vibrant and creative spirit.
Throughout the year, Manchester hosts a variety of music events and festivals, giving music lovers ample opportunities to enjoy live performances, discover new artists, and celebrate their passion for music.
For vinyl record enthusiasts, Manchester offers a range of record stores where you can browse and purchase vinyl records to add to your collection.
With its rich musical heritage, thriving music scene, and an abundance of music-related attractions, Manchester truly is a paradise for music lovers.
Manchester Arena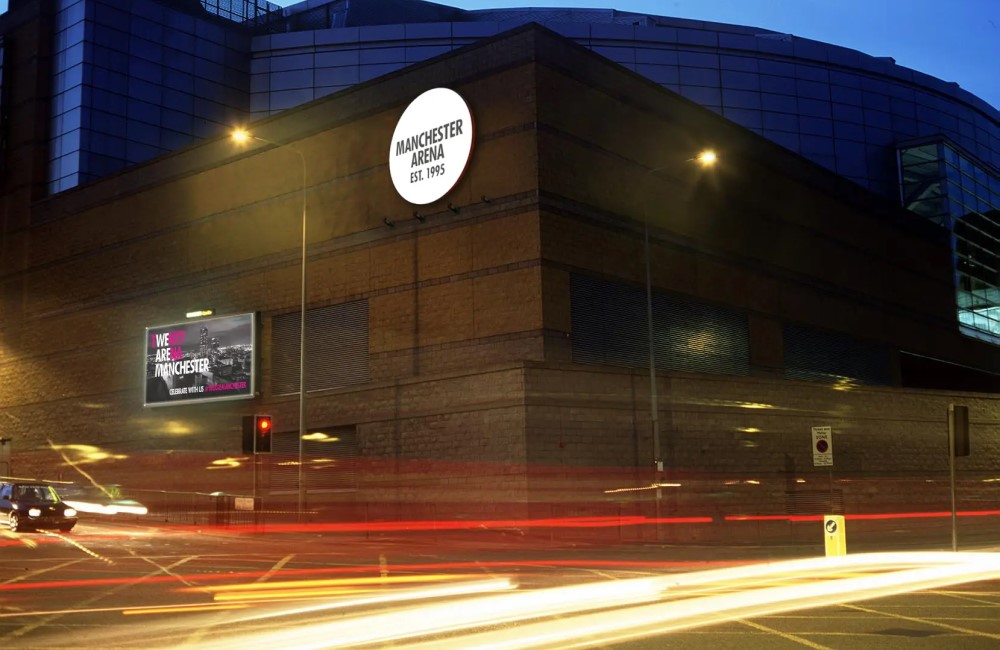 Manchester Arena is a renowned music and entertainment venue in the city. It arranges concerts and events throughout the year. The arena has a capacity of more than 21,000 individuals, making it one of the largest indoor arenas in Europe. It provides a vibrant atmosphere for fans to enjoy live performances.
The venue is equipped with cutting-edge audio and visual equipment, ensuring an immersive experience. The acoustics are meticulously designed to enhance the sound quality. Manchester Arena has hosted international superstars and local talent, attracting music enthusiasts from around the world. Alongside music concerts, the arena also hosts sporting events, exhibitions, and comedy shows.
It is easily accessible by public transport, with excellent connections to the city centre and surrounding areas. Whether you prefer rock, pop, hip-hop, or any other genre, a visit to Manchester Arena is a necessity for any music lover seeking an unforgettable live music experience.
Band on the Wall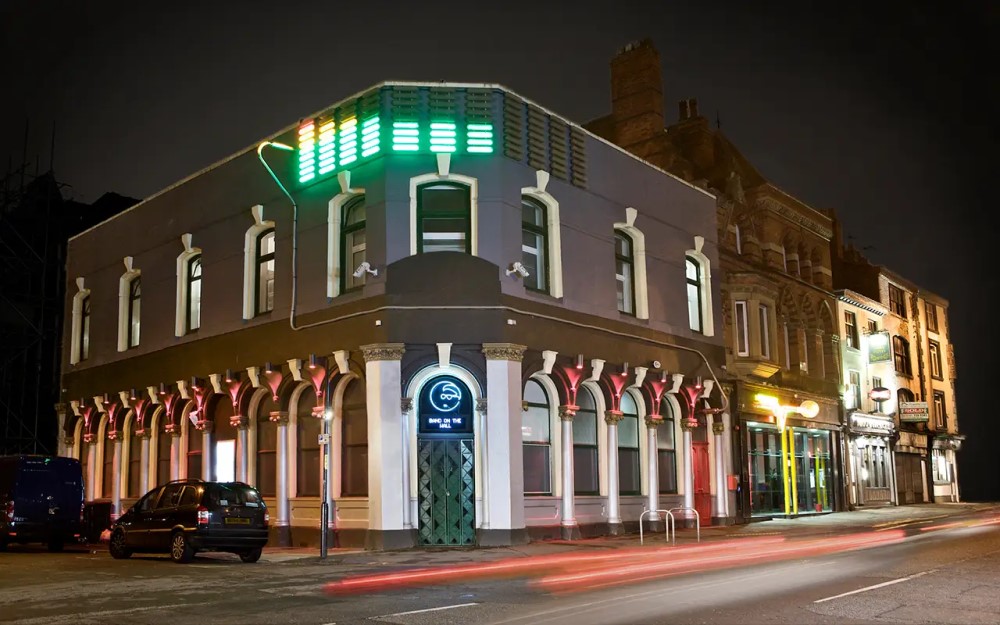 Band on the Wall is a renowned music venue in Manchester, UK. It possesses a rich history and has been a part of the city's music scene since the 1930s. The venue has hosted influential bands and musicians, making it a must-visit for music enthusiasts.
The Band on the Wall provides live music performances, including jazz, world music, hip-hop, and electronic music. The venue offers an intimate experience, allowing audiences to connect with the artists.
One unique aspect of Band on the Wall is its commitment to nurturing local talent and supporting emerging artists. They organize open mic nights and showcase events, providing a platform for aspiring musicians.
The venue is renowned for its excellent sound quality and state-of-the-art facilities, ensuring a memorable experience for performers and audiences. The venue's stage and acoustics enhance the atmosphere and create a vibrant ambiance.
If you are a music lover visiting Manchester, attending a concert at Band on the Wall should be on your itinerary. Whether you are a fan of established artists or looking to discover new talent, this venue offers something for everyone. Immerse yourself in the music culture of Manchester and enjoy unforgettable performances at Band on the Wall.
Royal Northern College of Music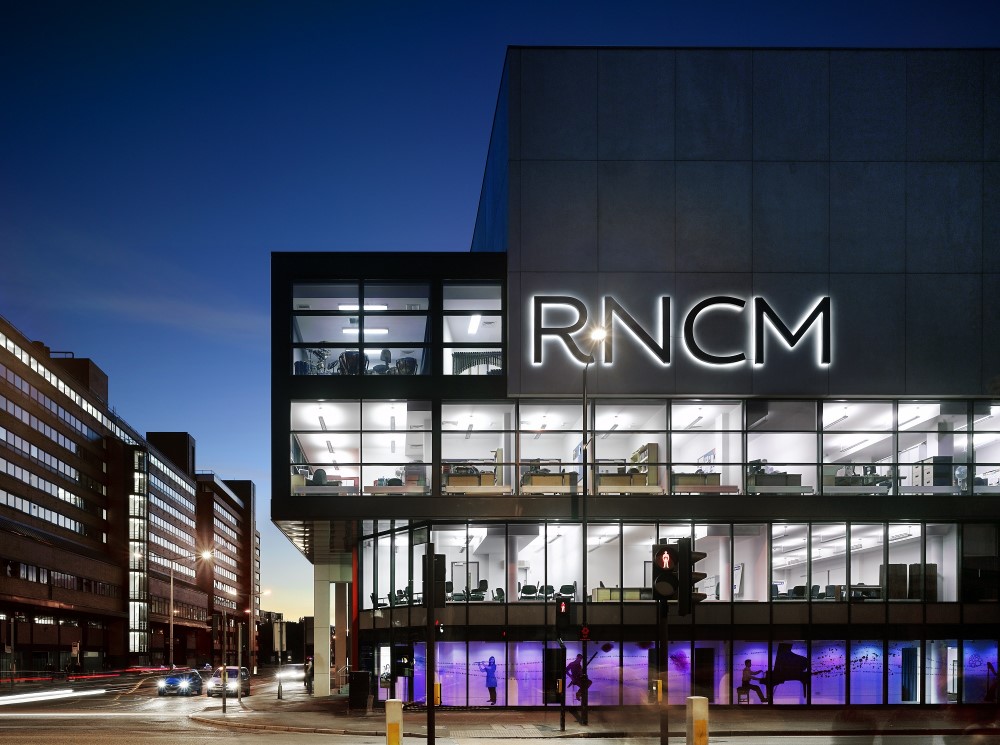 The Royal Northern College of Music (RNCM) is a prestigious institution in the UK for music education and performance. Situated in Manchester, this college offers a variety of courses and programs for aspiring musicians.
Education: The RNCM offers undergraduate and postgraduate degrees in classical music, jazz, and composition. The faculty consists of renowned musicians and scholars, guaranteeing excellent education and mentorship.
Performance Opportunities: Students at the RNCM have the opportunity to showcase their talent through solo recitals, ensemble performances, and orchestra concerts in the college's exceptional concert halls. This allows students to gain valuable experience on stage.
Community Engagement: The RNCM actively engages with the local and wider community through collaborations with schools, community groups, and professional organizations. These initiatives promote music education and appreciation.
Facilities: The college has state-of-the-art resources, including practice rooms, recording studios, and a comprehensive music library. These facilities enhance the learning experience and enable students to excel in their musical endeavors.
Alumni Success: The RNCM has a strong network of successful alumni who have established notable careers in the music industry. This network provides ongoing support and opportunities for current students and graduates.
One example of the RNCM's impact is the story of Emily, a talented violinist. Emily arrived at the college as a reserved and uncertain student but blossomed into a confident and accomplished musician thanks to the guidance and nurturing environment at the RNCM.
Her performances at college concerts received high praise, and she even had the opportunity to perform alongside renowned musicians. Today, Emily is a celebrated violinist performing in prestigious orchestras worldwide. Her journey exemplifies the transformative power of the Royal Northern College of Music in shaping aspiring musicians' careers.
Manchester Music Tours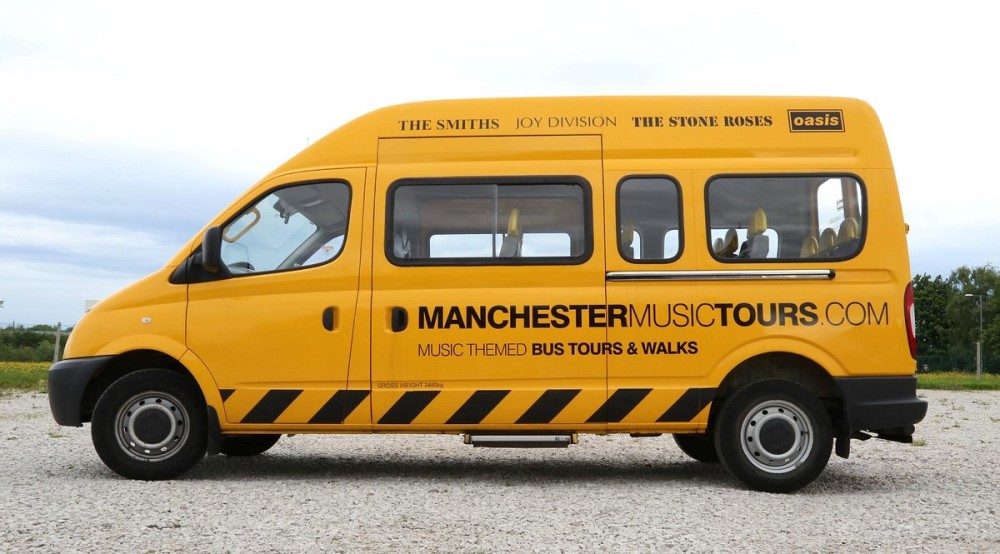 Manchester Music Tours are a fantastic way for music enthusiasts to explore the vibrant music scene of Manchester. The city is a haven for music lovers, and these guided tours, provided by knowledgeable experts, allow participants to delve into the rich musical history of Manchester.
During these tours, you will have the opportunity to visit significant landmarks such as the Haçienda nightclub and the iconic Manchester Arena. You will also learn about influential bands and musicians, including the legendary bands The Smiths, Oasis, and Joy Division. The tours also include visits to places where these iconic bands began their careers or recorded their tracks, such as Salford Lads Club and Strawberry Studios.
The guides on these tours are well-versed in the music scene and its evolution, and they will share captivating stories and lesser-known facts with you. Some tours even offer the chance to witness live performances by talented local artists in atmospheric venues.
What sets these tours apart is the ability to customize your experience based on specific genres or artists of interest. This allows you to tailor your tour to your individual preferences and discover new bands and artists.
Embarking on a Manchester Music Tour will not only deepen your appreciation for the city's contribution to the music industry but also provide you with an unforgettable adventure through Manchester's musical past and present. So, don't miss out on this exceptional opportunity to immerse yourself in Manchester's lively music scene.
The Warehouse Project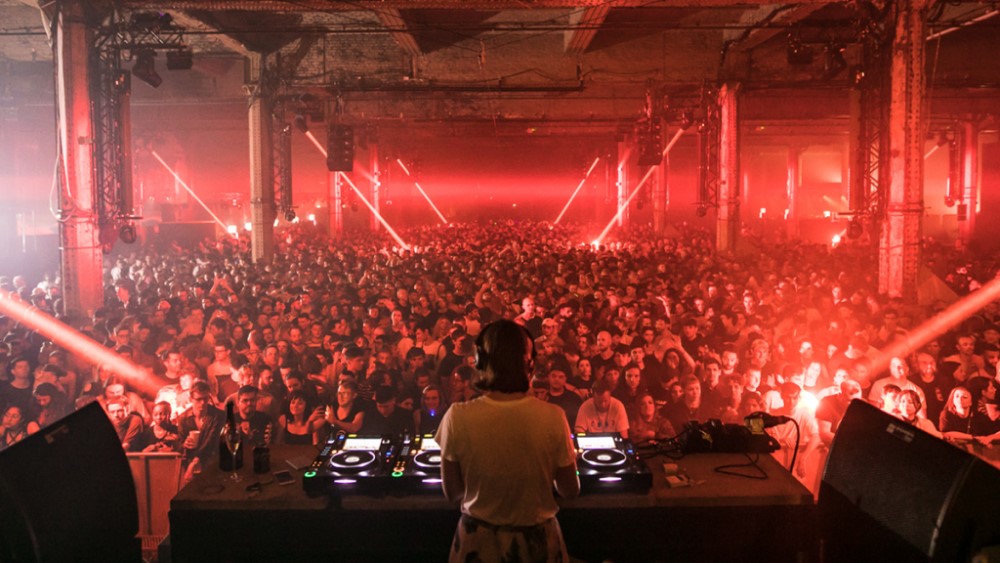 The Warehouse Project is a well-liked music event in Manchester that attracts numerous music enthusiasts every year. This yearly series presents electronic and dance music from both emerging talents and established icons. The event is renowned for its state-of-the-art sound systems and captivating production, which create an exhilarating atmosphere.
One of the highlights of The Warehouse Project is its diverse range of venues, including underground warehouses and iconic landmarks. Each location adds its own distinctive vibe to the experience, ensuring excellent acoustics and an extraordinary atmosphere.
Another significant aspect of The Warehouse Project is its commitment to promoting new talent. The event not only features established artists but also serves as a platform for up-and-coming DJs and producers. This dedication helps nurture a vibrant and dynamic music scene in Manchester.
Last year, I had the privilege to attend The Warehouse Project for the first time. The lineup was incredible, featuring some of my favourite artists. Upon entering the warehouse, I was astounded by the pulsating energy and immersive visuals. The sound system was unparalleled, delivering an unmatched sonic experience. Dancing with fellow music enthusiasts, I felt a strong sense of community and shared passion. The Warehouse Project truly lived up to its reputation as one of the best music events in Manchester.
Music Venues: Albert Hall and Soup Kitchen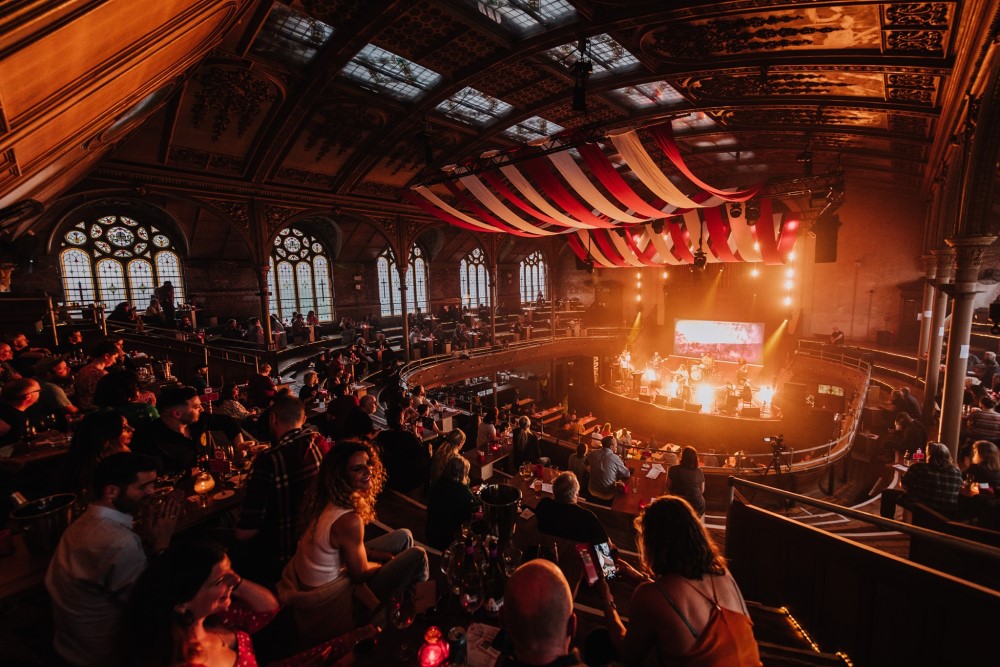 When it comes to music venues in Manchester, two standout options are Albert Hall and Soup Kitchen.
Albert Hall: Originally a Wesleyan chapel, Albert Hall is now a popular music venue known for its stunning architecture and incredible acoustics. The venue can accommodate up to 2,300 people, offering ample space for music lovers to enjoy bands and artists. With its grand hall and stained glass windows, Albert Hall creates a unique setting for live performances.
Soup Kitchen: Located in the Northern Quarter, Soup Kitchen is a multi-purpose venue that hosts exciting live music acts. In addition to its main stage, Soup Kitchen also has a cafe and a basement bar, allowing visitors to enjoy food and drinks while listening to live music. The venue has a more intimate feel, making it a favourite among local and touring bands.
Manchester Jazz Festival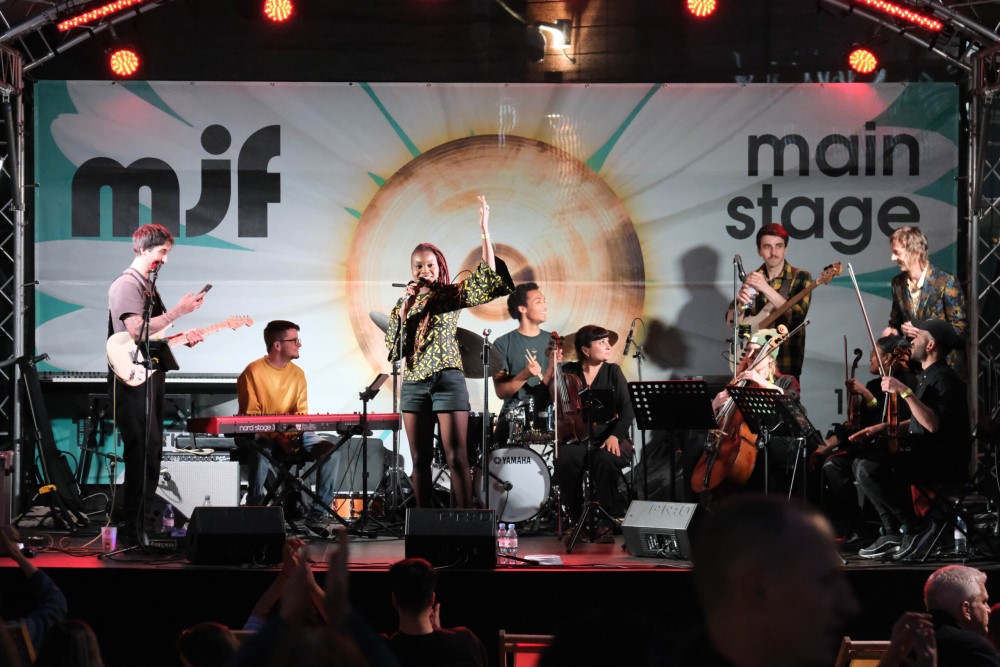 The Manchester Jazz Festival is an annual event that brings together jazz enthusiasts from the city. Here are some highlights of this festival:
Live Performances: The festival showcases a diverse lineup of talented jazz musicians. You can enjoy captivating performances that encompass various jazz styles.
Outdoor Venues: The festival has open-air concerts that provide a fantastic opportunity to enjoy jazz in the heart of Manchester.
Workshops: The festival offers workshops for aspiring musicians and jazz enthusiasts. These sessions provide valuable insights into the world of jazz.
Community Engagement: The festival is dedicated to engaging with the local community. It aims to promote inclusivity and accessibility, offering free events and reaching out to a diverse audience.
Festival Atmosphere: The festival creates an unforgettable experience with its blend of excitement, creativity, and passionate musicians.
Pro-tip: Check the festival schedule in advance and plan your attendance accordingly. Some performances may require tickets, so secure your spot for the shows you don't want to miss.
What Makes Manchester a Music Lover's Paradise?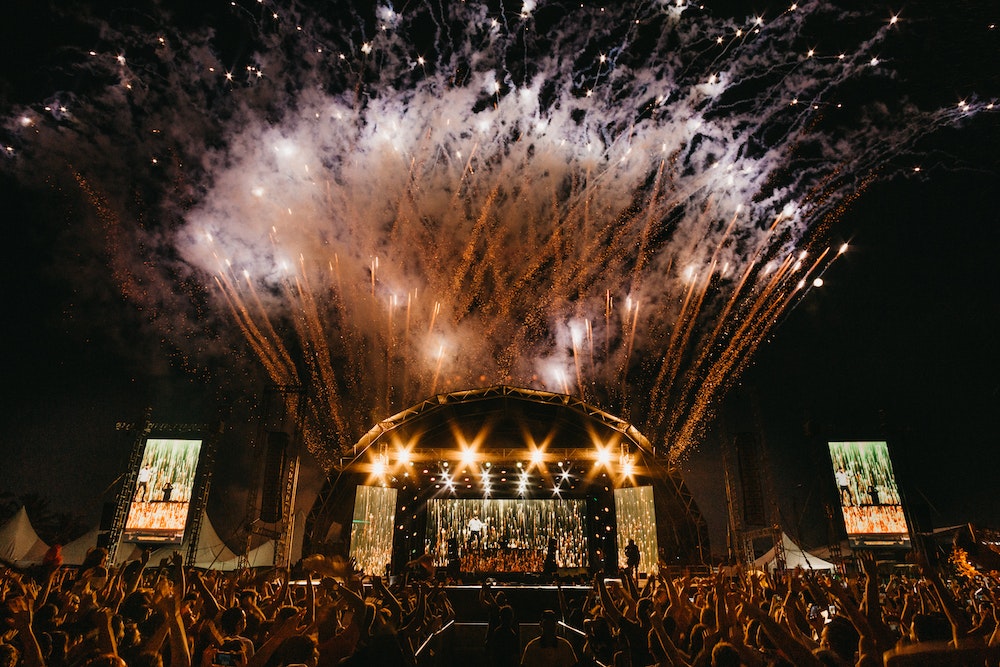 Manchester is a sanctuary for those who adore music. It possesses a prosperous musical heritage, a vibrant music scene, and top-tier music venues. Here is what makes Manchester a music lover's paradise:
1. Musical Legacy: Manchester has a renowned musical history. Bands such as The Smiths, Joy Division, and Oasis originate from the city. This musical heritage attracts fans from all over the world.
2. Music Festivals: Manchester hosts a variety of music festivals throughout the year. The Manchester International Festival showcases avant-garde performances, while the Parklife Festival brings together leading artists from various genres. These festivals offer diverse and unforgettable music experiences.
3. Live Music Venues: Manchester possesses iconic live music venues like the O2 Apollo and Albert Hall. International artists and local talent regularly perform at these venues, creating an electrifying atmosphere for music lovers.
4. Music Education: Manchester is home to esteemed music institutions like the Royal Northern College of Music. These institutions nurture the next generation of musicians, promoting a thriving music community and supporting artistic development.
5. Music Diversity: Manchester caters to all music preferences. Its venues offer a range of genres, including rock, indie, electronic, jazz, and classical. From intimate underground gigs to large-scale concerts, Manchester provides a diverse music landscape for all enthusiasts.
If you are a music lover visiting Manchester, be sure to attend live performances at the city's iconic venues, immerse yourself in the music history at the Manchester Music Museum, and participate in one of the vibrant music festivals. Manchester truly offers an unparalleled music experience for enthusiasts.