A remarkable office party transcends the usual workplace dynamics and offers an opportunity for employees to bond, relax, and create lasting memories. At the heart of any successful party is a captivating theme, setting the stage for an evening of fun, laughter, and camaraderie.
As we delve into our Top 10 Themes for Your Next Office Party, we aim to inspire organizers with ideas that seamlessly merge creativity with a sense of belonging.
Location can be a defining factor that brings your chosen theme to life. Each city exudes its unique character, which can be harnessed to amplify the party's ambiance. The historic allure of London serves as an excellent backdrop for timeless and elegant themes, while the modern vibrancy of Manchester can ignite energy and excitement.
Opt for Brighton if you're after a coastal charm that's both refreshing and serene, or perhaps consider the rich tapestry of culture that Leicester offers, adding depth to more traditional themes. And then, there's Birmingham, a city that harmoniously blends history with modernity, ideal for those looking to strike a balance.
In today's evolving work environment, it's also vital not to leave behind our remote colleagues. As we increasingly adopt flexible working patterns, ensuring that we make office parties enjoyable for remote employees is an essential aspect of inclusivity.
From virtual game nights to shared online experiences, there are myriad ways to make them feel part of the festivities.
Armed with a vision and bolstered by meticulous planning, an office party can be so much more than a gathering. Let our curated list of themes inspire your next event, paving the way for an evening filled with joy, connection, and unforgettable moments.
'80s Retro Party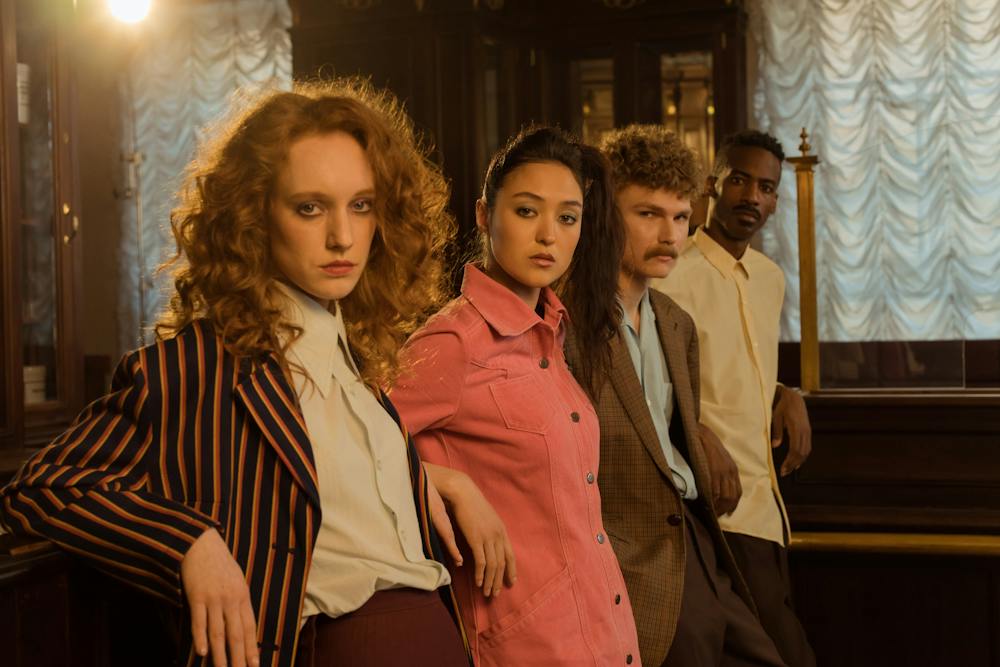 If you are planning an 80s Retro Party for your next office party, here are some ideas to make it an excellent experience:
1. Dress code: Encourage everyone to come dressed in brightly coloured 80s fashion with leg warmers, scrunchies, and oversized band t-shirts.
2. Music: Create a playlist of popular 80s hits. Include classics like "Thriller" by Michael Jackson, "Sweet Child o' Mine" by Guns N' Roses, and "Like a Virgin" by Madonna.
3. Decorations: Transform the office into an 80s time capsule with geometric patterns, inflatable palm trees, and neon signs. Hang posters of iconic 80s movies like "Back to the Future" and "The Breakfast Club".
4. Games: Set up an arcade corner with classic 80s video games like Pac-Man and Donkey Kong. Organise a lip-sync battle where employees can perform their favourite 80s songs.
5. Food and drinks: Serve popular 80s snacks like Pop Rocks, Fruit Roll-Ups, and Capri Sun. Create a signature neon-coloured 80s punch.
6. Photo booth: Set up a photo booth area with props like oversized sunglasses, inflatable guitars, and Rubik's Cubes. Encourage employees to strike poses and capture memories of the night.
7. Contests: Hold contests for the best 80s dance moves, wildest hairstyle, and accurate 80s trivia. Offer prizes like a classic 80s movie DVD set.
8. Movie screening: End the night with a screening of a popular 80s movie on a big screen. Let employees vote for their favourite film before the party.
9. Memorabilia display: Encourage employees to bring in their own 80s memorabilia, like concert tickets, cassette tapes, and vintage toys. Create a display area for showcasing these items.
By following these suggestions, your 80s Retro Party is sure to be a blast from the past and create a memorable experience for everyone in the office.
Hawaiian Luau
Hawaiian Luau is a lively theme for your office party. Incorporate Hawaiian culture for a memorable event. Please consider the following suggestions:
1. Decorations: Transform your office into a tropical paradise with flowers, tiki torches, and palm tree decorations. Set up a photo booth with Hawaiian leis and grass skirts for enjoyable photographs.
2. Attire: Encourage attendees to dress in Hawaiian outfits, such as shirts, skirts, and flower crowns. This contributes to the festive ambiance.
3. Food and Drinks: Serve traditional Hawaiian dishes like kalua pig, poi, and poke bowls. Offer tropical cocktails such as Mai Tais and Piña Coladas.
4. Entertainment: Hire a hula dancer or a live band to perform Hawaiian music and dance. Organise activities like limbo contests or hula hoop competitions.
5. Prizes and Giveaways: Provide prizes for the best costume and competition winners. Give out Hawaiian souvenirs or gift baskets as party favours.
Follow these suggestions for a successful Luau-themed office party! Put on grass skirts, grab a tropical cocktail, and enjoy the Hawaiian islands in your office.
Fun Fact: In Hawaiian, "Luau" refers to the taro plant's leaves used to wrap food during special gatherings. It has a unique cultural significance tied to the Hawaiian Luau theme!
Masquerade Ball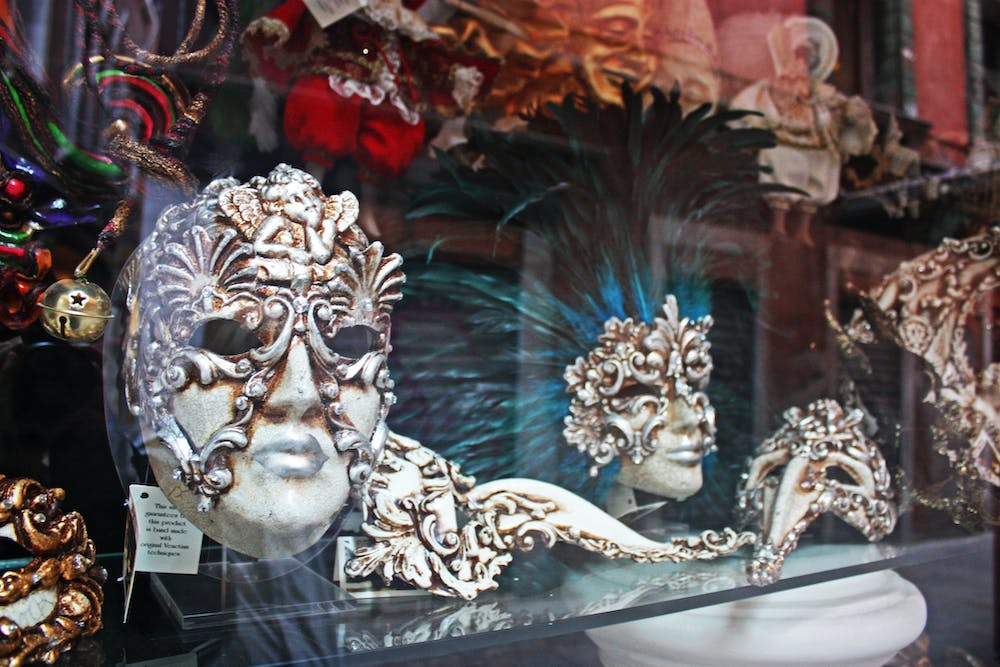 When organizing a Masquerade Ball for your office party, please take into account the following factors in order to create an unforgettable event:
Theme and Decoration: Embrace the sophistication and intrigue of a Venetian-inspired Masquerade Ball with opulent colors such as deep red and gold. Utilize twinkling lights, feathered centerpieces, and luxurious fabrics to transform the venue into a magical wonderland.
Dress Code: Encourage guests to dress in exquisite costumes and wear elaborate masks. The dress code can be formal with gowns and tuxedos, or you can request creative interpretations of Masquerade attire.
Music and Entertainment: Create an enchanting atmosphere with live music or a DJ playing a combination of classical ballroom music and contemporary songs. Consider hiring professional dancers or performers to entertain guests throughout the evening.
Food and Drinks: Provide a delectable feast inspired by Venetian cuisine. Include a variety of canapés, hors d'oeuvres, and small plates. Offer a selection of cocktails, champagne, and mocktails to cater to all guests.
Games and Activities: Keep guests engaged and entertained with interactive elements such as a mask-making station, a photo booth with Venetian-themed props, or a dance competition.
Prizes and Awards: Generate excitement by presenting awards for the best masks, costumes, and dance moves to encourage guest participation.
Photography and Memories: Enlist the services of a professional photographer to capture the magical moments of the Masquerade Ball. Designate an area for guests to take individual or group photos to commemorate the event.
Etiquette and Socializing: Remind guests of the importance of socializing and networking during the event. Provide comfortable seating areas for conversations.
By incorporating these elements into your Masquerade Ball, you can ensure a memorable and enchanting office party experience for all attendees.
Casino Night
A casino night can be an exciting and engaging theme for your office party. here are key aspects to consider when planning:
1. Entertainment: Arrange poker, roulette, and blackjack games. Hire professional dealers for an authentic experience.
2. Decorations: Set up the venue like a real casino with playing card cutouts, dice, and banners. Create a vibrant atmosphere.
3. Dress code: Encourage elegant attire to add to the glamour.
4. Drinks and refreshments: Offer cocktails, mocktails, finger foods, snacks, and canapés.
5. Prizes: Organise a prize system where guests can exchange winnings for raffle tickets. Draw winners for gift cards or experiences.
6. Beginner-friendly games: Include easy-to-learn games to ensure everyone can participate.
7. Responsible gambling: Provide information on helplines and resources for those who may need assistance.
8. Music and entertainment: Hire a DJ or band. Incorporate live performances or a photo booth for added fun.
9. Timing: Plan the event duration carefully. Allocate sufficient time for games, mingling, and enjoying the ambiance.
10. Safety and security: Ensure legal requirements are met and implement security measures for attendee well-being.
Consider these aspects to create a memorable and enjoyable office party.
Sixes Social Cricket Gala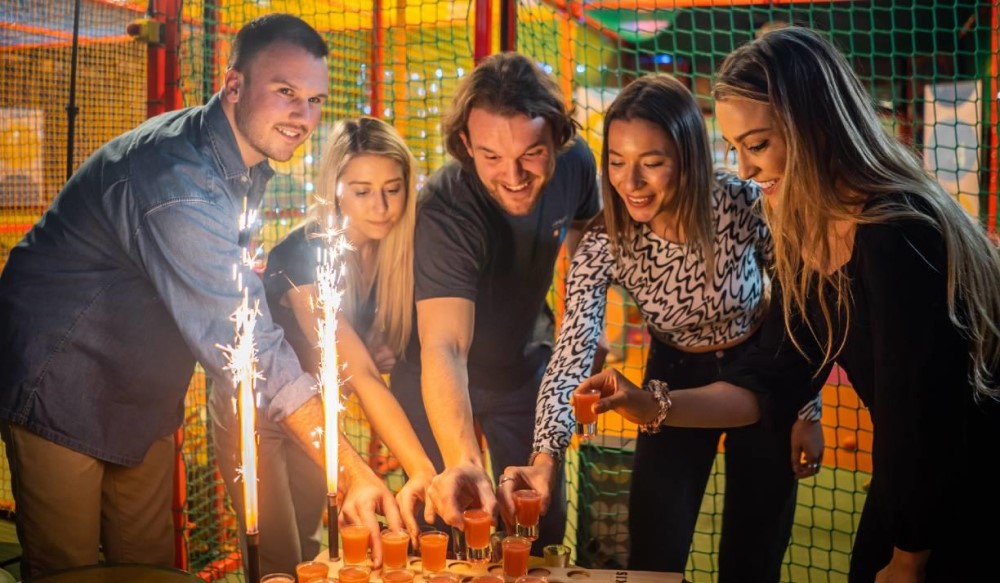 Dive into the thrilling world of cricket and elevate your office party with a Sixes Social Cricket Gala. Combining the spirit of the game with the upscale ambiance of a restaurant, bar, and the allure of cutting-edge technology, this theme promises an evening of fun, food, and friendly competition.
Decorations: Accentuate the venue with cricket-themed embellishments, featuring banners of legendary players, cricket bat centrepieces, and perhaps even miniature replicas of the high-tech batting cages.
Attire: Encourage colleagues to channel their inner cricket enthusiasts. Don cricket jerseys, team colors, or even dress up as famous cricket legends.
Food and drinks: Capitalize on the Sixes Social Cricket restaurant menu. Opt for dishes and beverages that evoke the spirit of the game, while also providing a gastronomic experience for attendees.
Games and activities: The highlight of the evening! Use the cutting-edge batting cages to simulate a cricket match. With virtual cricket players, attendees can take turns facing fast bowls and spinning deliveries. Those not batting can cheer from the sidelines, making it an inclusive experience for all.
Prizes and giveaways: Offer rewards such as exclusive Sixes Social Cricket bar vouchers or merchandise. A raffle featuring a 'night out' at Sixes Social Cricket or cricket memorabilia would also stir excitement.
Entertainment: Besides the virtual cricket game, hire a DJ to play cricket anthems or famous sports tunes. If possible, a screening of iconic cricket matches or moments can serve as a nostalgic backdrop.
Photo booth: Design a booth themed around Sixes Social Cricket. Incorporate props like cricket gear, virtual player cutouts, and maybe even a backdrop of the restaurant and bar setting.
Awards and recognition: Celebrate the evening's top batsmen or bowlers with unique titles like "Sixes Superstar" or "Master Blaster of the Evening". Acknowledging these light-hearted achievements can boost camaraderie.
A Sixes Social Cricket Gala theme offers a blend of sophisticated dining, a sports bar vibe, and engaging technology-driven activities. Such a theme not only honors the spirit of cricket but also ensures a memorable experience that seamlessly merges passion, technology, and gourmet delights.
Superhero Theme
The superhero theme is highly sought after for office parties. It allows employees to express their love for their favorite superheroes and embrace their own inner heroes. Here are some recommendations to guarantee the success of your superhero-themed office party:
1. Dress code: Encourage employees to come dressed as their preferred superheroes such as Superman, Wonder Woman, or Batman. Costumes will inject excitement and energy into the party.
2. Decorations: Transform your office space into a paradise for superheroes. Hang up superhero posters, balloons, and banners. Create a photo booth with props inspired by superheroes for employees to enjoy.
3. Games and activities: Organize superhero-themed games like a costume contest, trivia quiz, or a scavenger hunt called "rescue mission." These activities will actively engage employees and boost team spirit.
4. Superhero-themed food and drinks: Craft a menu that draws inspiration from superheroes' favorites. Serve "Hulk" green smoothies, "Iron Man" burgers, "Wonder Woman" wraps, and "Captain America" cupcakes. Label the food with imaginative superhero-themed names.
5. Prizes and awards: Recognize employees' efforts and enthusiasm by presenting superhero-themed awards such as "Most Powerful Team Player" or "Best Costume Transformation." These awards will motivate employees and foster a sense of achievement.
6. Music playlist: Create a playlist that features popular soundtracks from superhero movies. The music will elevate the party atmosphere and enhance the overall superhero experience.
7. Team-building activities: Incorporate team-building activities that revolve around superheroes, such as a role-playing scenario where employees work together to solve a fictional crisis. This will strengthen team collaboration and problem-solving skills.
8. Charitable element: If possible, integrate a charitable element into the party. Encourage employees to donate to a superhero-related charity or organize a fundraising activity during the event. This will promote a sense of social responsibility and enhance the superhero theme.
Hollywood Glam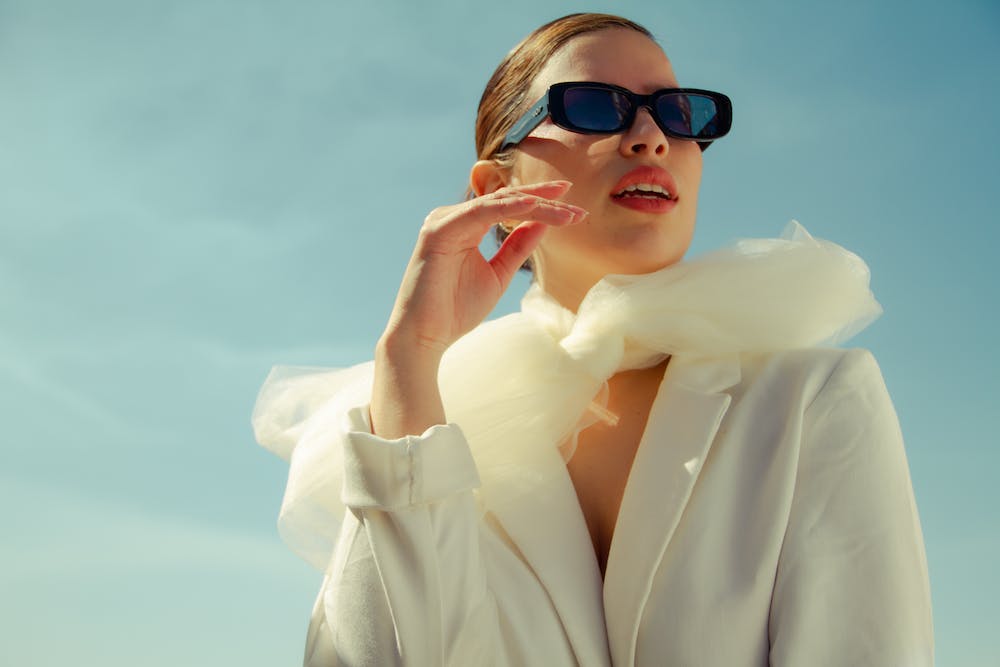 Hollywood Glam is an exciting theme for your office party. To create a glamorous atmosphere, please consider the following elements:
1. Dress code: Encourage colleagues to dress up in elegant attire. Emulate the timeless Hollywood era with glamorous gowns and tuxedos.
2. Decorations: Transform your office space into a glamorous Hollywood setting. Utilise gold and silver accents, red velvet ropes, and vintage movie posters.
3. Red carpet entrance: Unroll a red carpet and set up a paparazzi-style photo booth for employees. This will make them feel like celebrities arriving at a film premiere.
4. Movie-themed cocktails: Design signature cocktails inspired by famous Hollywood films. Serve beverages like "Casablanca Martini" or "Gone with the Cosmo" to add an air of sophistication.
5. Movie trivia: Test colleagues' knowledge of Hollywood with a movie trivia game. Prepare questions about iconic films, actors, and memorable quotes.
6. Live entertainment: Employ a live band or DJ to play music from classic Hollywood movies. This will help set the ambiance and keep people dancing.
7. Awards ceremony: Establish office awards to recognise exceptional employees. Present trophies or certificates for categories such as "Best Team Player" or "Most Creative Thinker."
8. Photo booth: Arrange a Hollywood-themed photo booth with props like feather boas, oversized sunglasses, and top hats. Encourage everyone to strike a pose and capture moments.
9. Movie screenings: Create a cosy corner for employees to enjoy screenings of popular Hollywood films. Consider classics like "Breakfast at Tiffany's" or "Some Like It Hot."
10. Party favours: Send colleagues home with small Hollywood-themed giveaways, such as miniature Oscar trophies or personalised movie tickets, as a token of gratitude for their attendance.
By incorporating these ideas into your office party, you can bring the sparkle and allure of Hollywood to life and create a memorable event for everyone to relish."
Around the World
When planning an "Around the World" office party, you have multiple options. Here are some suggestions for different destinations, along with food and drinks, activities, and decorations:
For an Italian theme, serve pizza and pasta. Consider organizing a wine tasting or a cooking class. Decorate with Italian flags and pictures of famous landmarks.
If you choose an Indian theme, offer curry, naan, and samosas. Arrange henna tattoos and Bollywood dance lessons. Decorate with bright colours and traditional Indian fabrics.
A Mexican theme is perfect for taco, guacamole, and margarita lovers. Incorporate salsa dancing and a piñata for entertainment. Decorations can include serapes, sombreros, and cacti.
For a taste of Chinese culture, provide dumplings, spring rolls, and fortune cookies. Offer activities such as Chinese calligraphy and a tea ceremony. Use Chinese lanterns and paper dragons as decorations.
Serve croissants, cheese, and wine for a French theme. Organize a paint and sip event or a beret making workshop. Decorate with Eiffel Tower replicas and French flags.
Each destination offers a unique culinary and cultural experience. Consider the preferences of your colleagues and create an immersive environment with matching food, activities, and decorations. The "Around the World" theme will surely be a hit at your next office party!
Carnival Extravaganza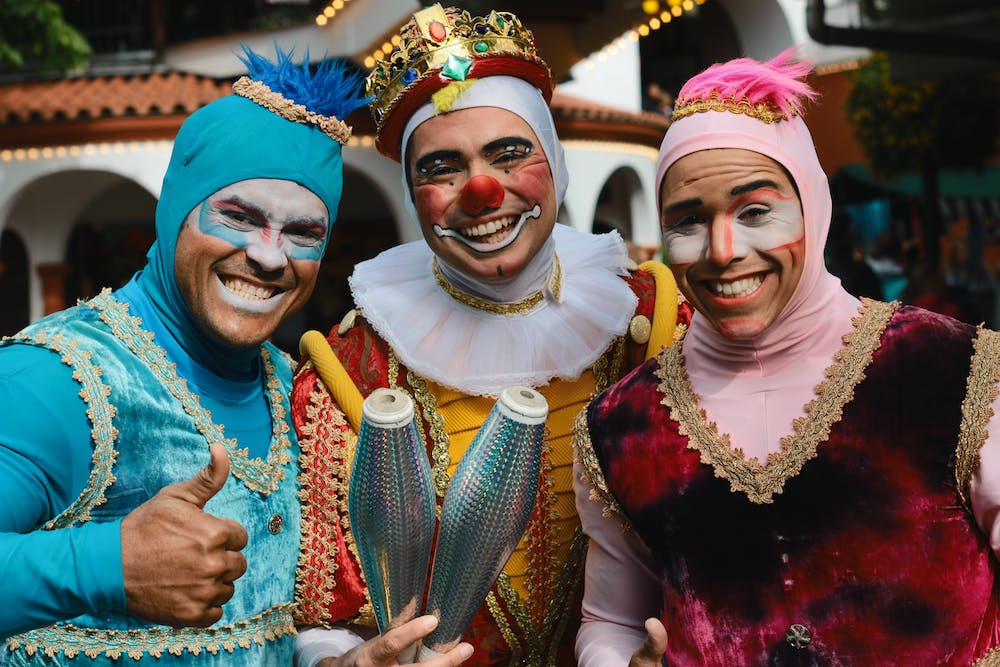 When planning a Carnival Extravaganza office party, it is essential to consider the factors that contribute to the festive ambiance. A well-organized event boosts team morale and fosters camaraderie among colleagues.
Decorations: Transform the office space into a vibrant carnival wonderland with colourful banners, balloons, and streamers. Place colourful tablecloths and centre-pieces on the tables to create a festive atmosphere.
Food: Serve a variety of carnival-themed food options to cater to everyone's taste buds. Provide classic fair foods such as hot dogs, popcorn, candyfloss, and pancakes. Include vegetarian and gluten-free options to accommodate dietary requirements.
Entertainment: Arrange thrilling entertainment such as a live band or DJ to create a lively atmosphere. Consider hiring stilt walkers, fire breathers, or jugglers for added excitement. Organize carnival games for engagement and entertainment.
Dress Code: Encourage employees to embrace the carnival spirit and dress up in festive attire. They can wear colourful costumes or accessorize with masks, hats, or feather boas to enhance the party atmosphere.
Activities: Organize various activities to keep everyone engaged and entertained. Set up a photo booth with props to capture fun memories. Arrange for face painting or temporary tattoo stations for those who want to embrace the carnival spirit.
Incorporate these elements into your Carnival Extravaganza office party to create a memorable and enjoyable experience for all attendees. Remember to plan ahead, delegate responsibilities and ensure that every aspect of the party reflects the joyful and festive atmosphere of a carnival.
Game Night
Game Night is an enjoyable and immersive concept for a corporate function. It promotes team building, competitiveness, and a relaxed atmosphere. Here are some recommended activities for your Game Night:
1. Trivia games: Arrange a trivia competition to assess your colleagues' knowledge. Divide them into teams and ask questions on a variety of subjects. This game will entertain and enhance camaraderie among coworkers.
2. Board games: Set up a variety of board games for everyone's enjoyment. Classic games such as Monopoly and Scrabble, or modern favorites like Settlers of Catan and Codenames, provide hours of amusement.
3. Card games: Organize a poker or blackjack tournament for those who appreciate strategy and luck. Offer prizes to heighten the competitive spirit.
4. Video game tournament: Set up consoles or computers and organize a tournament featuring popular multiplayer games like Mario Kart or FIFA to encourage maximum participation.
5. Minute to Win It challenges: Create quick and captivating challenges that teams must complete within a minute. These rapid-fire games promote teamwork and friendly competition.
Remember to choose activities that cater to everyone's interests and skill levels. Provide a range of options to accommodate different preferences. Ensure that the games are easy to understand and play so that everyone can participate and enjoy the evening. Gather your colleagues and get ready for an exciting and enjoyable Game Night at your next office gathering!