Leicester, located in the heart of England, offers the perfect setting for hosting an unforgettable office party. With its vibrant nightlife, wide range of venues, from family-friendly attractions and cultural attractions, and excellent food and drinks, Leicester has everything you need to make your office party a success.
The city is easily accessible, making it convenient for your colleagues to attend. Hosting a party in Leicester is affordable, offering great value for your budget. The local community is known for its positivity and support, adding to the friendly atmosphere of the city.
With flexible accommodation options, unique experiences, and a rich history and heritage, Leicester promises a memorable office party like no other. Discover why Leicester should be your top choice for hosting your next office party.
Sixes Leicester: A Unique Venue for Your Office Party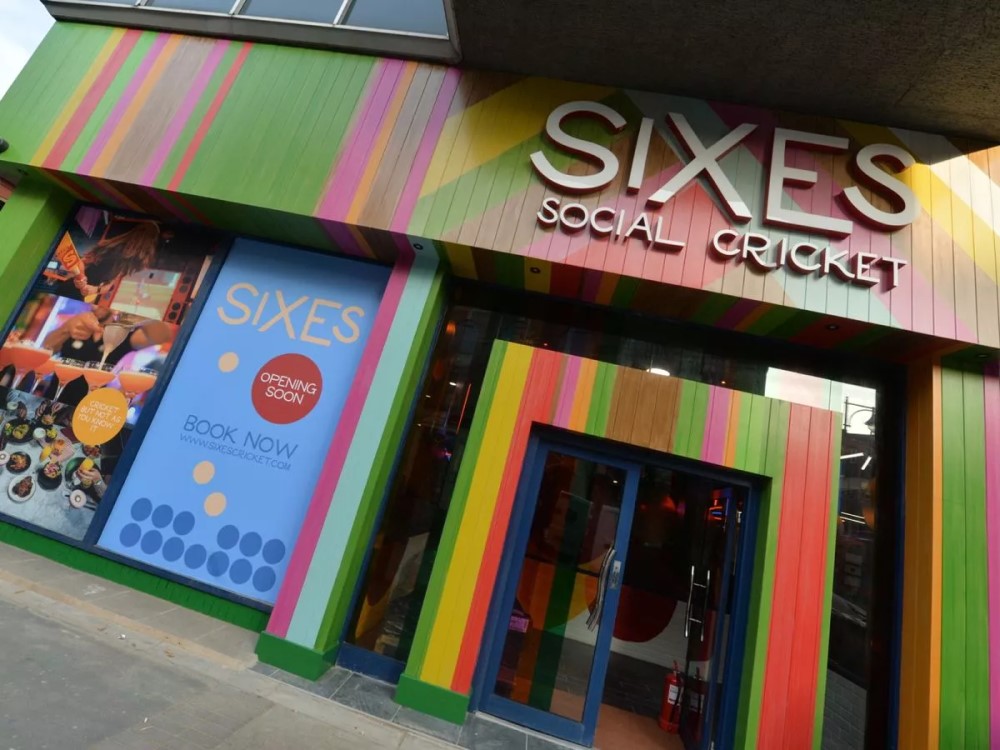 Located at the heart of Leicester on the Ground Floor of the Rutland Centre, Sixes Leicester offers a one-of-a-kind experience that combines the thrill of the age-old game of cricket with a social setting. This venue reimagines the game of cricket for the modern socialite, making it an ideal choice for office parties and group events.
Unique Experience: Sixes offers precision sports technology alongside traditional cricket nets, allowing guests to enjoy a game of cricket in a modern setting.
Diverse Menu: From burgers to wood-fired pizzas, Sixes has a range of delicious food options. Their packages also include drinks, ensuring every foodie has a memorable time.
Flexible Booking: Sixes Leicester caters to various group sizes, from small teams to larger office gatherings. Their diverse packages, from "Bottomless Brunch" to "The Out Out," ensure that there's something for every budget and preference.
Modern Ambiance: The venue combines traditional cricket nets with the latest technology, providing a high-octane experience. This blend of sports and technology creates a lively atmosphere, perfect for team bonding and relaxation.
Central Location: Situated in the Rutland Centre on Halford St, Sixes is easily accessible, making it convenient for everyone in the office. Plus, its central location means after-party options are plentiful, with many of Leicester's attractions nearby.
Sixes Leicester provides a unique blend of sports, dining, and socializing, making it a top choice for office parties in Leicester. Whether your team is full of cricket enthusiasts or just looking for a fun and different experience, Sixes promises a memorable event.
Find Out Why Leicester is the Perfect City for Your Office Party
With its eclectic mix of traditional and contemporary venues, coupled with a rich tapestry of entertainment options, it offers the ideal backdrop for memorable office parties. Whether you're seeking a unique experience like Sixes Leicester or a more conventional setting, Leicester caters to every preference.
Its central location in the heart of England further enhances its appeal, making it easily accessible for teams spread across the country. Dive in to discover why Leicester should be your next office party destination.
1. Vibrant Nightlife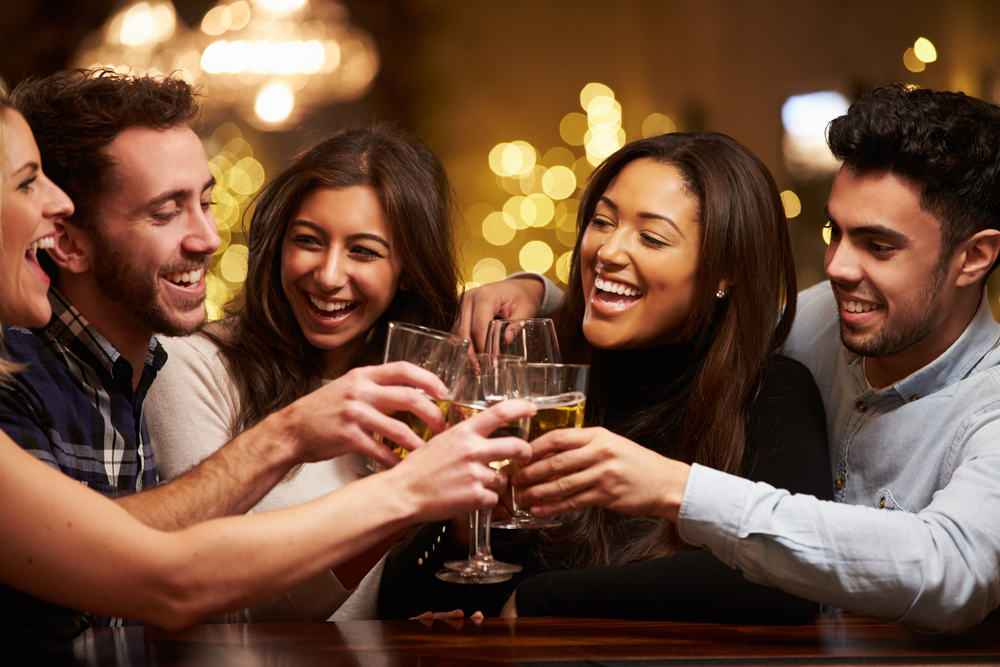 Leicester boasts a vibrant nightlife, making it the ideal city for hosting your office party. Here are several reasons why:
1. Diverse selection of bars and clubs: Leicester is home to a wide array of bars and clubs that cater to different preferences. Whether you fancy stylish cocktail bars, lively pubs, or high-energy nightclubs, there are numerous options available.
2. Fantastic atmosphere: Leicester's nightlife is renowned for its vibrant and energetic ambiance. The city comes alive at night, with bustling streets filled with people thoroughly enjoying themselves. This vibrant energy will undoubtedly add a sense of excitement to your office party.
3. Thriving live music scene: Leicester boasts a flourishing live music scene, with various venues showcasing local talent and renowned artists. Live music can greatly enhance the atmosphere of your office party, providing entertainment and creating a memorable experience.
4. Late-night dining options: After a night of revelry, satisfying your hunger is of utmost importance. Leicester offers a range of late-night dining options, including delectable kebabs, pizzas, and an assortment of international cuisines. You can rest assured that you won't struggle to find something delicious to eat.
Fun fact: Leicester has been crowned the curry capital of the UK for seven consecutive years, highlighting the city's diverse culinary offerings and dedication to providing vibrant dining experiences.
2. Variety of Venues
Leicester offers a wide range of venues for office parties, suitable for every preference and budget.
Restaurants: Leicester has many restaurants that cater to diverse cuisines and tastes. From fine dining to casual eateries, there is a restaurant for every occasion.
Bars and Pubs: For a relaxed setting, Leicester has numerous bars and pubs that can host office parties. These venues offer a lively atmosphere and a range of drink options.
Event Spaces: Leicester offers a variety of event spaces perfect for hosting office parties. These spaces can accommodate large groups and provide necessary facilities like audiovisual equipment and catering options.
Hotels: Many hotels in Leicester have dedicated event spaces available for office parties. These venues also offer accommodation options for out-of-town guests.
Unique Venues: Leicester has some unique and unconventional venues that can add a special touch to your office party. From historic buildings to art galleries, these venues provide a memorable setting for any event.
3. Cultural Attractions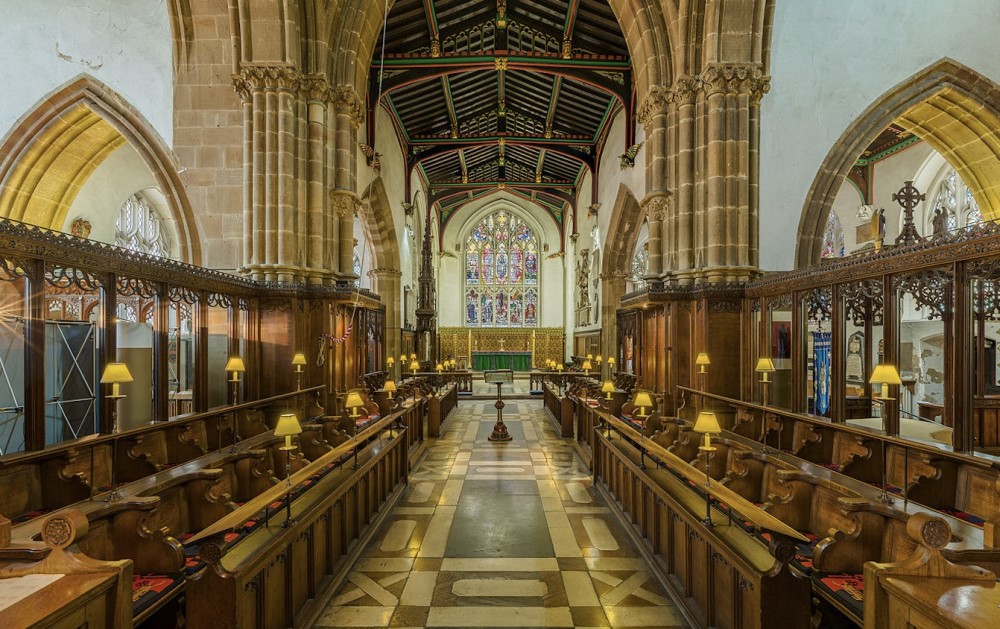 When visiting Leicester, you have the opportunity to discover a range of cultural attractions. Whether you have an interest in history or art, these cultural attractions will leave a lasting impression. Here are some notable cultural attractions that you should not miss:
Leicester Cathedral: Visit the beautiful Leicester Cathedral, a historical site dating back to the 11th century and serving as the final resting place of King Richard III. Marvel at the stunning architecture and explore the rich heritage of this iconic landmark.
 New Walk Museum and Art Gallery: Make sure you do not overlook the diverse collection of art at the New Walk Museum and Art Gallery. They display works by renowned artists such as Picasso and Turner, as well as impressive archaeology and natural history exhibits.
 Curve Theatre: Immerse yourself in the vibrant performing arts scene at the Curve Theatre, where you can witness plays, musicals, and dance shows. With its state-of-the-art facilities and exceptional productions, the Curve Theatre serves as a cultural hub that will captivate and entertain you.
These attractions provide a glimpse into Leicester's rich history and artistic heritage. Whether you are a resident or a visitor, exploring these cultural attractions will broaden your horizons and foster a deeper appreciation for the city's cultural offerings.
4. Excellent Food and Drinks
When it comes to office parties, Leicester has exceptional food and drink options. Here's why:
Various Cuisines: Leicester offers a wide range of cuisines to cater to every palate. Whether you desire Indian, Thai, Italian, or traditional British dishes, Leicester has excellent food and drink options that will satisfy your cravings.
Local Delicacies: Leicester is renowned for its unique local delicacies. Do not miss the opportunity to taste Leicester cheese or Melton Mowbray pork pies, which are excellent food and drink choices that showcase the city's culinary prowess.
Vegan and Vegetarian Options: Leicester has numerous restaurants specializing in plant-based cuisine, making it a paradise for vegans and vegetarians. With a focus on excellent food and drinks for all dietary preferences, Leicester ensures that everyone can indulge in delicious meals.
Craft Beer and Cocktails: Leicester is home to microbreweries and fashionable bars where you can enjoy excellent food and drink options. Indulge in locally brewed beers and inventive cocktails that will tantalize your taste buds and elevate your office party experience.
Leicester's food and drink scene has a rich history dating back centuries. The city's thriving market, established over 700 years ago, has contributed to its gastronomic evolution. Leicester embraces diverse culinary influences and preserves traditional recipes, making it a destination for food enthusiasts seeking a variety of flavors and excellent dining experiences.
5. Easy Accessibility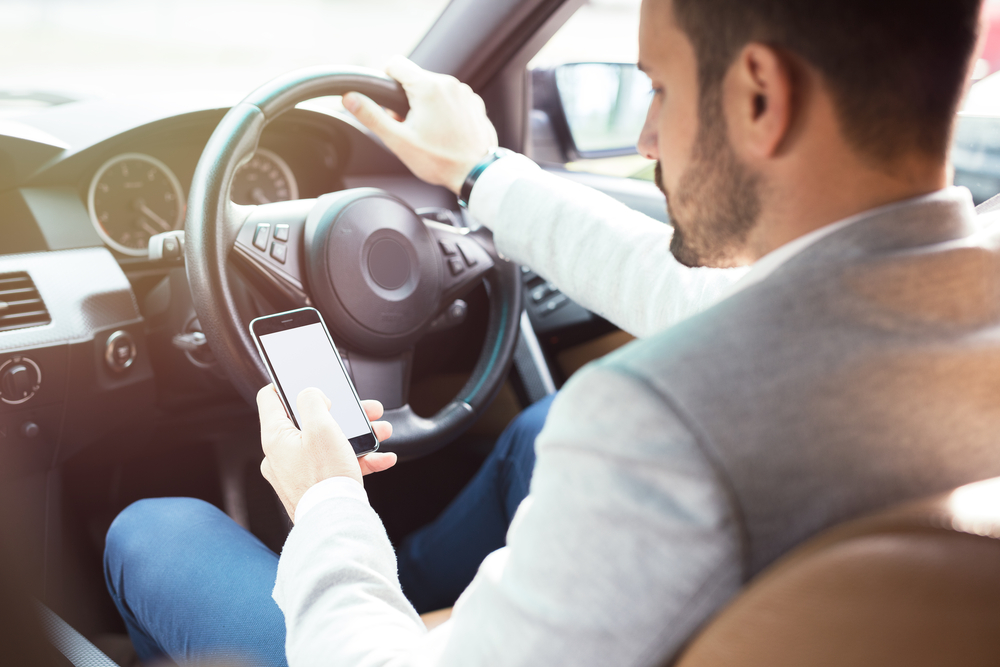 Leicester is a city that offers easy accessibility and convenient transportation options for corporate events. It benefits from excellent transportation connections, including major motorways like the M1 and M69, making it easily accessible for both local and out-of-town participants.
The city has a reliable public transport system with buses, trains, and trams that cover various routes, offering convenient access to different areas of the city.
The centrally located train station provides direct links to major cities throughout the UK.
Leicester is also within easy reach of multiple airports, such as East Midlands Airport, Birmingham Airport, and Nottingham East Midlands Airport, offering domestic and international flights.
Ample parking facilities, including multi-storey car parks and car parks, are available in the city centre and surrounding areas.
Leicester is also a pedestrian-friendly city with well-maintained pavements and walkways. It has implemented cycle lanes and dedicated cycling routes, promoting environmentally friendly modes of transportation.
6. Affordable Costs
When hosting an office party in Leicester, affordability is crucial. Leicester offers several advantages in terms of affordable costs, making it the perfect city for your event.
Venue rental: Leicester provides a wide range of affordable venues to suit different budgets. Whether you are in need of a spacious banquet hall or a cozy pub, there are options available that won't break the bank.
Catering services: In Leicester, you will find affordable catering services that offer delicious food. Whether you prefer a buffet or a sit-down meal, there are cost-effective options to choose from.
Entertainment: Leicester offers affordable and engaging entertainment options. You can easily hire local musicians, DJs, or book a comedy act without straining your budget.
Beverage packages: Leicester provides affordable beverage packages to suit different preferences. Whether you are looking for alcoholic beverages or soft drinks, there are cost-effective options available.
Transportation: Organizing transportation for your office party is both convenient and affordable in Leicester. You can take advantage of discounted group rates for public transportation or even arrange a shuttle service.
Accommodation: Leicester offers a variety of affordable accommodation options for multi-day parties or out-of-town guests. From budget hotels to serviced apartments, you can find suitable options that won't strain your budget.
Considering the affordable costs of hosting an office party, Leicester is a cost-effective choice. Plan your event in this vibrant city and enjoy a memorable and budget-friendly experience.
7. Positive Local Community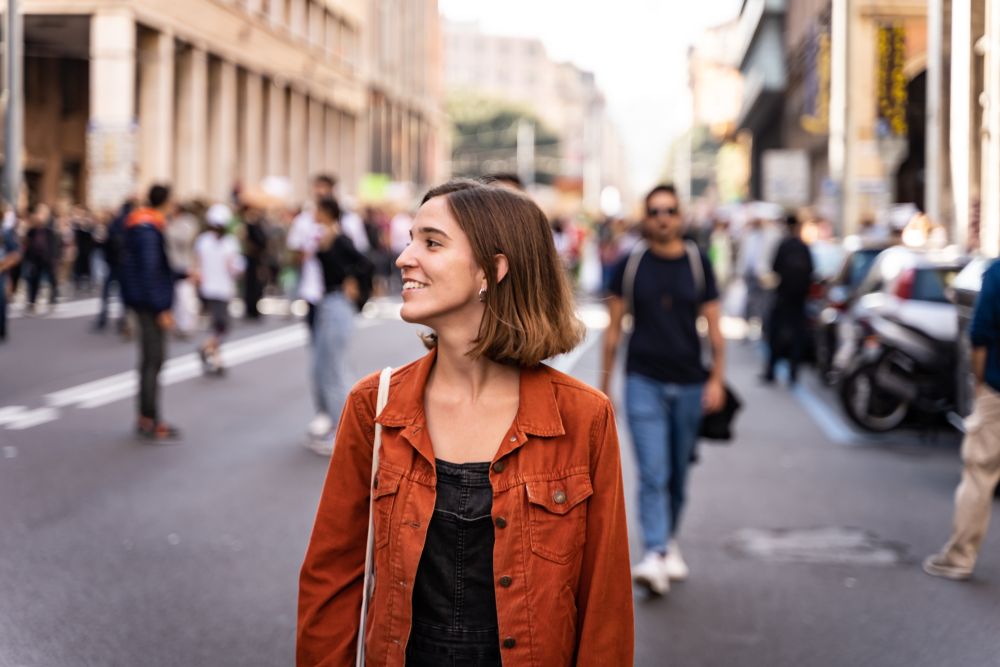 The positive local community in Leicester makes it the perfect city for your office party. Here are some key reasons why:
Supportive businesses: Leicester has a vibrant business community that collaborates and contributes to the success of events like office parties. By hosting your office party in Leicester, you can benefit from the support of these businesses, ensuring a successful event.
Engaged residents: The people of Leicester actively participate in local events and initiatives, adding positive energy and enhancing the overall atmosphere at your office party. Their enthusiasm and engagement will make your event memorable and enjoyable for all attendees.
Cultural diversity: Leicester is a diverse city with a rich mix of cultures and backgrounds, which brings an exciting and inclusive element to office parties. This diversity allows employees and guests to learn and appreciate different cultures, creating a truly unique and enriching experience.
Community events: Leicester has a vibrant calendar of community events that create unity and bring people together. By aligning your office party with these events, you can tap into the existing sense of community and boost participation, making your party even more engaging and enjoyable.
Local partnerships: Hosting your office party in Leicester allows you to forge partnerships with local vendors, venues, and service providers. This not only supports the local economy but also ensures high-quality services and products for your event, making it a success in every aspect.
Generous volunteering spirit: The people of Leicester are known for their generous volunteering spirit. By involving local volunteers in the planning and execution of your office party, you can harness their enthusiasm and dedication, making your event even more special and impactful.
Serene green spaces: Leicester boasts beautiful parks and green spaces that can be utilized for your office party. These natural settings provide a refreshing backdrop, creating a serene ambiance for your event. They offer the opportunity for outdoor activities and team-building exercises, enhancing the overall experience for everyone involved.
Pro-tip: Consider partnering with local community organizations or charities for your office party. This fosters a stronger connection with the positive local community and allows you to make a positive impact while enjoying a memorable event.
8. Flexible Accommodation Options
When planning your office party in Leicester, it is important to take into account the flexible accommodation options available. Here are some key points to bear in mind:
Range of venues: Leicester offers a variety of venues for different types of office parties. There is an option for every requirement, whether it is a large conference centre or a more intimate setting.
Customisation options: Many venues in Leicester provide flexible accommodation options that allow you to tailor the space to your party theme or requirements. You can personalise the venue with the layout, decorations, and audiovisual equipment to create the perfect atmosphere.
Capacity and seating arrangements: Consider the number of guests attending your party and choose a venue with suitable capacity. Leicester has venues for small, medium, and large gatherings, ensuring that everyone is comfortably seated.
Catering services: Enquire about the catering services offered by the venue. Some venues have in-house catering, while others have partnerships with external caterers. Explore menu options and ensure they align with colleagues' preferences and dietary restrictions.
Accessibility: Ensure that the chosen venue has suitable accessibility options for all attendees, including facilities for individuals with mobility challenges.
Parking facilities: Confirm that the venue has sufficient nearby or on-site parking facilities if most colleagues will be driving to the party.
Additional amenities: Check if the venue offers any amenities that can enhance the office party experience, such as audiovisual equipment, dance floors, or outdoor spaces.
Flexible booking terms: Take into account the booking terms and flexibility of cancellation or rescheduling. Choose venues that offer reasonable terms in case of unforeseen circumstances.
By considering these flexible accommodation options in Leicester, you can ensure a successful and enjoyable office party for your colleagues.
9. Unique and Memorable Experiences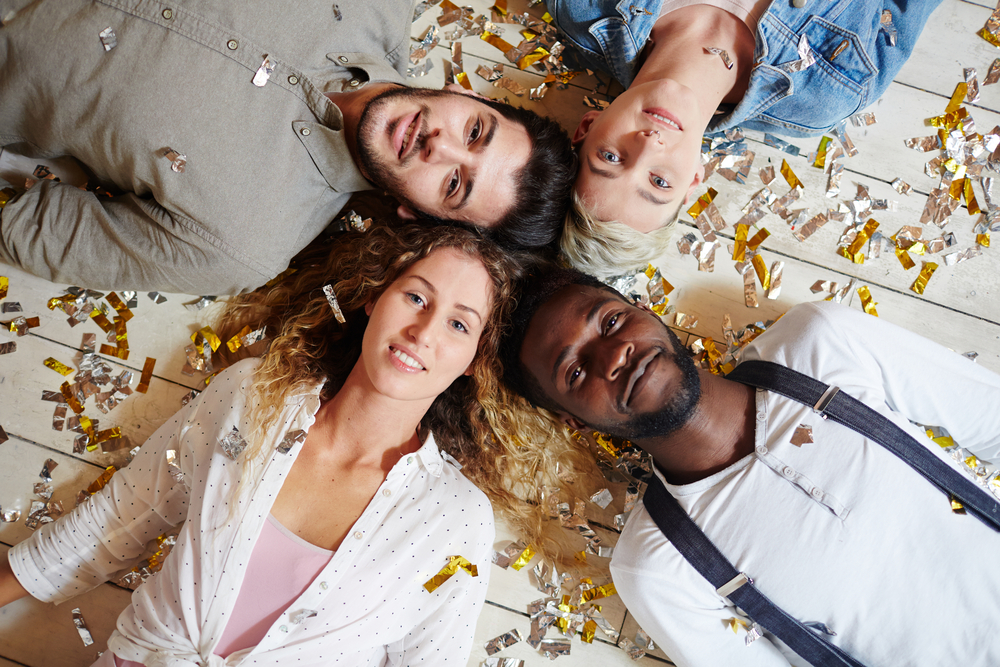 When planning your office party in Leicester, it is essential to aim for creating unique and memorable experiences for your colleagues. Here are some ideas to incorporate:
Organize an immersive escape room experience that will challenge your team's problem-solving skills and test their ability to work together. This activity will allow them to solve puzzles and escape within a given time frame.
Attend a cooking class collectively to enhance team bonding and improve culinary skills. Learn how to prepare a delicious meal under the guidance of professional chefs and enjoy the fruits of your labor afterward.
Arrange an exciting treasure hunt around the city to explore hidden gems and landmarks while participating in friendly competition. Create clues and challenges for teams to solve as they navigate Leicester's streets.
Take advantage of Leicester's beautiful parks and nature reserves by organizing outdoor activities such as hiking, canoeing, or orienteering. These experiences will foster teamwork and provide a refreshing break from the office environment.
Throw an unforgettable themed office party, encouraging your colleagues to dress up and fully immerse themselves in the chosen theme. Whether it's a 1920s Gatsby party or a tropical luau, the aim is to make it truly memorable.
Organize visits to museums, art galleries, and historical sites to explore Leicester's rich cultural heritage. This will offer educational and thought-provoking experiences for your colleagues to enjoy.
Engage your team in interactive workshops that focus on improving communication, problem-solving, and teamwork skills. Custom tailor these workshops to address specific objectives or challenges faced by your team.
Create a fun and engaging atmosphere during your office party by arranging for live entertainment, such as stand-up comedy, live music performances, or even magicians.
To capture the memorable moments during the office party, hire a professional photographer. Provide props and create photo booths for your colleagues to enjoy and create lasting memories.
10. A City with History and Heritage
In Leicester, you will find a city with a rich history and heritage. It offers a variety of attractions that showcase its cultural significance.
King Richard III Visitor Centre: Step back in time and immerse yourself in the extraordinary story of King Richard III, one of England's most famous monarchs.
Leicester Cathedral: Visit this historic cathedral, where King Richard III's remains were discovered. Marvel at its stunning architecture and reflect.
The Guildhall: Explore Leicester's oldest surviving secular building, dating back to the 14th century. Discover its impressive Great Hall and learn about its fascinating history.
New Walk Museum and Art Gallery: Discover a wealth of art and artefacts, including the internationally renowned German Expressionism Collection and fascinating archaeological exhibits.
Jewry Wall Museum: Delve into the city's Roman past at this museum, which houses one of the tallest surviving pieces of Roman masonry in Britain.
Belgrave Hall: Stroll through the picturesque gardens of this Georgian mansion and learn about the history of the families who once dwelt here.
Leicester Castle: Explore the remnants of this historic castle, where King Richard III stayed during his last visit to the city.
Abbey Pumping Station: Discover the fascinating world of Victorian engineering and learn about Leicester's former sewage pumping station.
Knighton Park: Escape the city and enjoy the tranquillity of this beautiful park, with its tree-lined avenues and peaceful lakes.
Victoria Park: Explore Leicester's oldest public park, with its beautiful gardens, sports facilities, and boating lake.
Pro-tip: When visiting these historical sites, take guided tours for a deeper understanding of Leicester's rich history and heritage.
What Are the Top Party Venues in Leicester?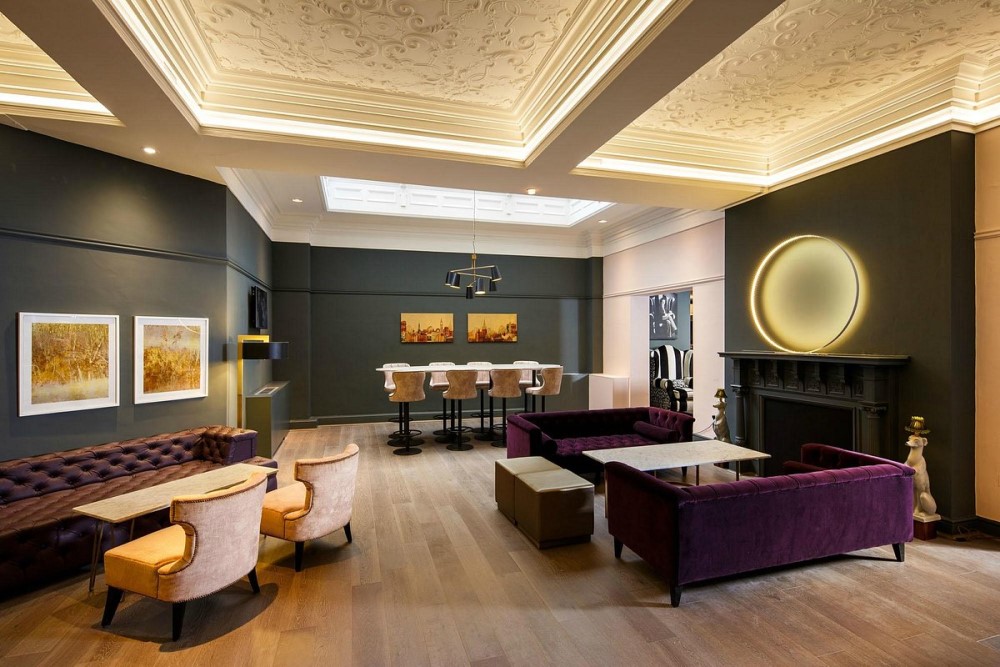 What Are the Top Party Venues in Leicester? Leicester has top party venues that cater to different tastes and preferences. Whether you desire a nightclub or a unique event space, there is a venue for you. Here are the top party venues in Leicester:
The Mercure Leicester – This hotel boasts a grand ballroom and function rooms. It can accommodate both large and small parties, making it highly popular for corporate events and celebrations.
Athena – Situated in the heart of Leicester, Athena is an elegant venue with a spacious main hall, perfect for large-scale gatherings.
The Distillers Kitchen – If you prefer a more intimate setting, The Distillers Kitchen is a stylish cocktail bar with a cozy atmosphere and an extensive drink selection.
The Case Restaurant and Champagne Bar – Renowned for its delicious food and wide champagne menu, The Case Restaurant and Champagne Bar is ideal for a sophisticated soirée.
Fenways – For a unique experience, Fenways offers bowling, pool tables, and arcade games, creating a fun and lively atmosphere.
Leicester's rich history and heritage contribute to the allure of these party venues. The city's vibrant nightlife and positive local community make it the perfect location for an office party or any other celebration. When planning your event, consider the size of the venue, desired ambiance, and essential amenities. Choose one of Leicester's top party venues for a memorable and enjoyable experience for all.
What Are Some Fun Activities to Include in an Office Party in Leicester?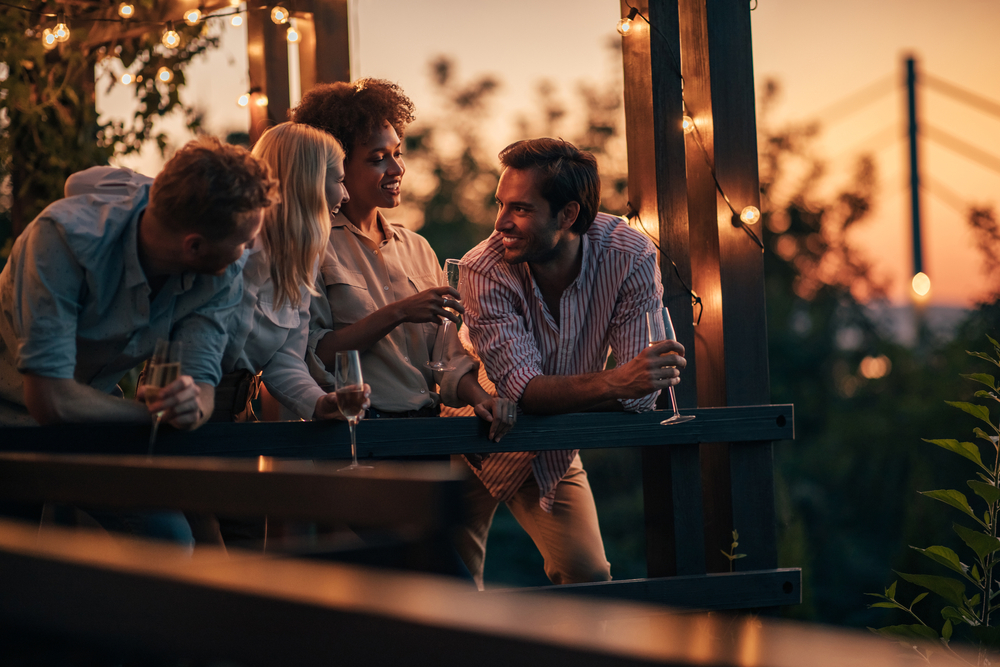 When planning an office party in Leicester, it is advisable to incorporate enjoyable and memorable activities. What Are Some Fun Activities to Include in an Office Party in Leicester? Here are some suggestions:
Involve colleagues in team-building games that encourage teamwork and friendly competition. Consider options such as scavenger hunts, escape rooms, or outdoor team challenges.
Encourage everyone to dress up in themed costumes, such as different decades, movie characters, or superheroes.
Employ local live entertainers like a band or DJ to provide music and encourage everyone to dance. You may also want to consider booking a comedian or magician for additional entertainment.
Arrange workshops or demonstrations for employees to learn new skills or take part in creative activities. This could involve cocktail-making classes, painting sessions, or cooking demonstrations.
Set up a photo booth with props and costumes for fun and memorable pictures. This will encourage networking and socializing.
Incorporate philanthropic activities, such as a silent auction or raffle, to support a local charity. This will promote community engagement.
Organize outdoor activities such as team sports, picnics, or mini-golf tournaments in Leicester's parks and outdoor spaces. This will provide an opportunity for employees to relax and enjoy the fresh air.
By including these activities, your office party in Leicester will be unforgettable, foster team spirit, and create a positive and enjoyable atmosphere.