London, the historic capital of England, is not just a hub for business and finance; it's also a melting pot of cultures, traditions, and experiences. When it comes to planning an office party in this magnificent city, the possibilities are truly endless. This is why London is the perfect city for your office party.
The city's nightlife is a testament to its vibrancy. From swanky rooftop bars overlooking the Thames to underground jazz clubs in Soho, there's a venue that caters to every taste and preference. Whether you're in the mood to dance the night away or simply enjoy a quiet evening with cocktails, London ensures an unforgettable night.
When it comes to venues, London boasts an eclectic mix suitable for office parties of all sizes. You can opt for historic landmarks like the Tower of London or modern architectural marvels like The Shard, ensuring your venue aligns perfectly with your company's brand and vision.
Food enthusiasts will be thrilled with London's culinary scene, a gastronomic adventure waiting to be explored. The city offers a plethora of restaurants featuring cuisines from around the globe. Whether your preference leans towards traditional British fare, exotic Asian dishes, or Mediterranean delights, London promises a dining experience like no other.
But an office party in London can be more than just a gathering. Incorporate a touch of the city's rich culture by integrating a visit to one of its many museums, theaters, or galleries. From the treasures housed in the British Museum to the captivating performances in the West End, there's always something culturally enriching to experience.
One of the undeniable advantages of hosting an office party in London is the city's unparalleled transport network. With its extensive underground stations, myriad bus routes, and even the unique river taxis, commuting to and from your chosen venue becomes a breeze for your guests.
Accommodation in London caters to all. Whether your guests are locals or are flying in from different parts of the world, the city offers everything from luxury hotels in the upscale Mayfair district to budget-friendly hostels in the vibrant Camden area.
Beyond the main event, London's diverse activities ensure there's never a dull moment. Consider a ride on the iconic London Eye, organizing a city-wide scavenger hunt, or a leisurely stroll along the picturesque River Thames.
Lastly, the city's professional event services are the cherry on top. Home to some of the world's best event planners, caterers, and entertainment providers, you can rest assured that every detail of your office party will be meticulously planned and executed to perfection.
Hosting an office party in London is not just about celebrating milestones; it's about crafting an experience. It's an opportunity to bond, to relish in the city's offerings, and to create memories that will last a lifetime.
Vibrant Nightlife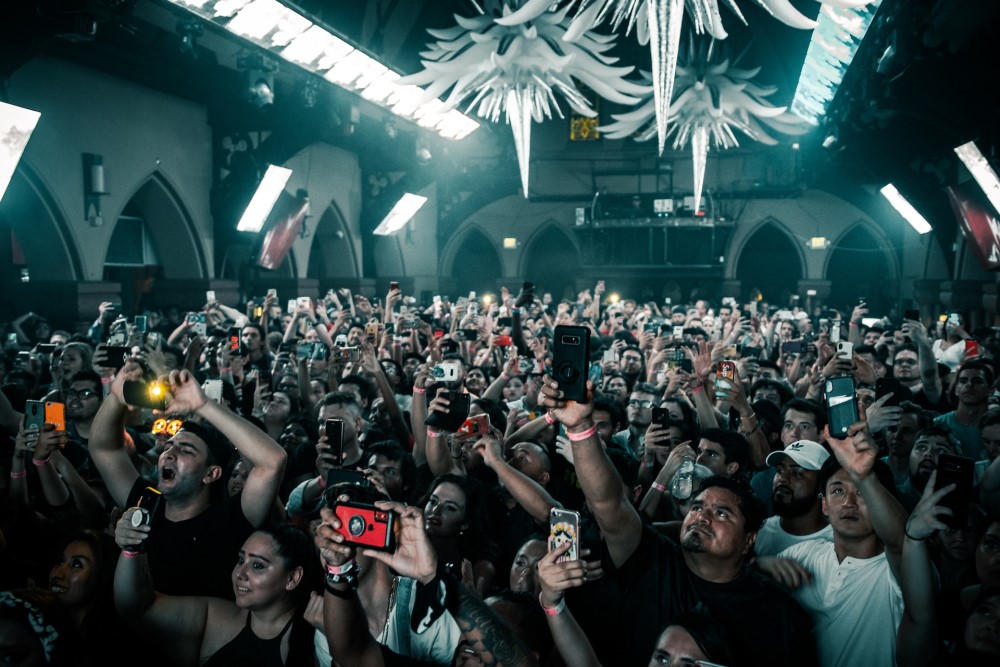 London is renowned for its vibrant nightlife. It offers a plethora of options for entertainment once the sun sets. From stylish clubs to traditional pubs, the city's buzzing nightlife scene caters to everyone.
When it comes to clubbing, London has a thriving culture. Well-known venues such as Fabric, Ministry of Sound, and Egg London attract top-class DJs and create a high-energy atmosphere. These clubs consistently draw partygoers from around the globe who come to dance the night away.
London's pubs and bars provide a warm and friendly environment to relax with friends. The city offers a wide range of choices, from traditional English pubs to trendy cocktail bars. The Shoreditch area is especially famous for its trendy bars and lively ambiance.
London is a hub for theater and live music. Legendary venues like the Royal Albert Hall and West End theaters showcase world-class performances. Whether you enjoy musicals, plays, or live music gigs, the city's cultural scene is vibrant and caters to all tastes.
After a night of celebration, satisfy your hunger at one of London's numerous late-night food options. From kebab stalls to 24-hour diners, you can find a diverse range of cuisines even in the early hours of the morning.
Pro-tip: Plan your evening in advance and check if any venues have specific entry requirements or dress codes. Also, ensure you have arranged a safe means of transportation for your journey back home.
Variety of Venues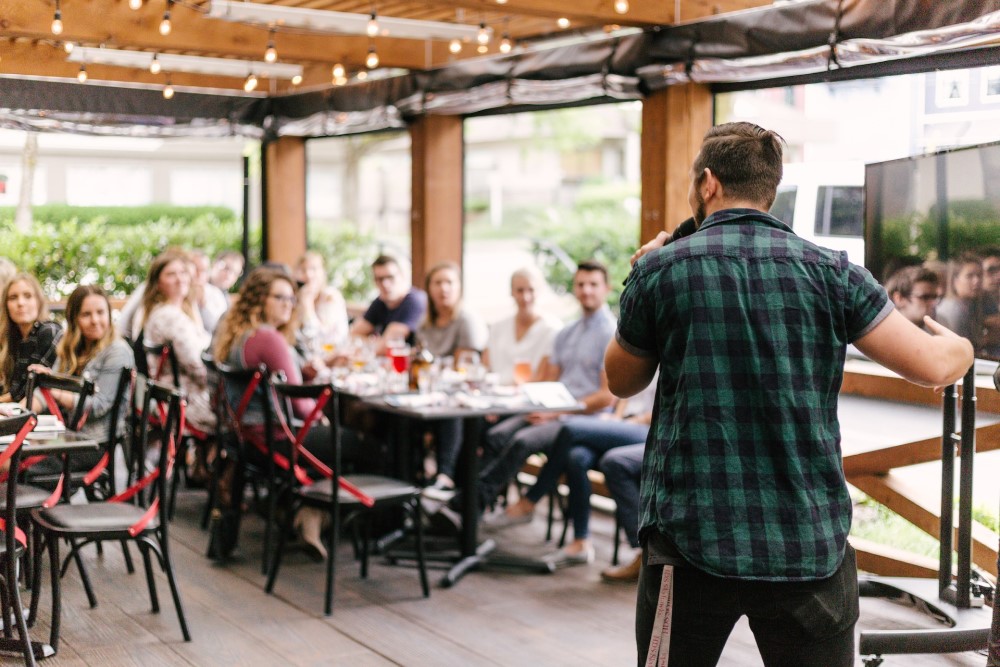 When hosting an office party in London, there is a wide selection of venues to choose from. London offers a variety of options that cater to different tastes and preferences, including rooftop bars, historic buildings, modern event spaces, restaurants, and private clubs.
Rooftop bars in London provide a unique and memorable experience for your office party, with stunning views of the city skyline. If you prefer a venue with character and charm, there are many historic buildings that can be rented for events. For a sleek and modern atmosphere, London offers numerous event spaces equipped with state-of-the-art facilities.
London's diverse culinary scene makes hosting your office party at a restaurant a great choice, allowing you to combine delicious food with a social gathering. There are plenty of restaurant venues to suit any palate. And for those seeking a luxurious experience, London is home to exclusive private clubs with elegant event spaces, ensuring a high level of service for a memorable office party.
When selecting a venue, it's important to consider factors such as the size of the party, the desired atmosphere, and any specific requirements or preferences of your team. With the wide variety of venues available in London, you can find the perfect setting to make your office party a success.
Culinary Delights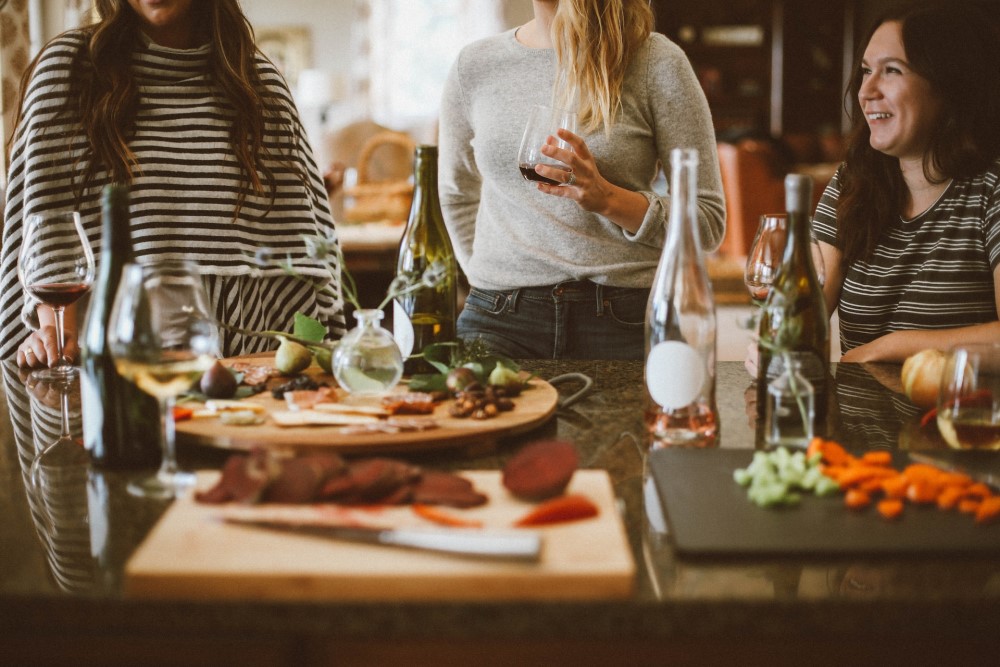 London, a city renowned for its rich history and vibrant culture, is also a gastronomic paradise. The city offers a diverse range of culinary experiences that cater to all tastes and preferences. From traditional British dishes to international flavors, London's culinary scene is a testament to its cosmopolitan nature.
Sixes Social Cricket: Apart from being a fun cricket-themed venue, Sixes Social Cricket also boasts a delightful menu. With three venues in London, it's a perfect spot for those looking to combine sports, fun, and food. Their menu is a blend of classic British dishes with a modern twist, ensuring that there's something for everyone.
Luca: This Michelin-starred restaurant offers an outdoor terrace where guests can enjoy the lush garden setting. Known for its Italian dishes made with British ingredients, Luca is a testament to the fusion of cultures in London's culinary scene.
Sushi Kanesaka: Located in the upscale neighborhood of Mayfair, this restaurant offers an exquisite sushi experience. It's perfect for those looking to indulge in authentic Japanese cuisine.
Akoko: This restaurant in Fitzrovia offers a West African tasting menu that promises a culinary journey through Nigeria, Ghana, and Senegal. With dishes like lobster tail and jollof rice, it's a must-visit for adventurous foodies.
Café Cecilia: Located in Hackney, Café Cecilia is known for its simple yet stunning cooking. Whether it's the onglet or the Guinness cake, every dish promises a burst of flavor.
Quo Vadis: A classic dining room in Dean Street, Quo Vadis offers exceptional British food. With dishes like pies and smoked eel sandwiches, it's a true representation of British culinary traditions.
Tofu Vegan: For those looking for plant-based options, Tofu Vegan offers delicious Chinese cuisine that's entirely vegan. From tofu to mock meat, every dish is a treat for the palate.
Chet's: Located in the Hoxton hotel in Shepherd's Bush, Chet's offers bold Thai flavors. With dishes like blue-cheese-slathered wedge salad and fried chicken khao soi, it's a culinary experience like no other.
In addition to these restaurants, London is home to countless other eateries, cafes, and food stalls that offer a plethora of gastronomic treasures. Whether you're in the mood for high-end dining, street food, or a traditional afternoon tea, London has it all. So, the next time you're in the city, make sure to explore its culinary delights and discover the flavors that make London one of the world's top food destinations.
Cultural Attractions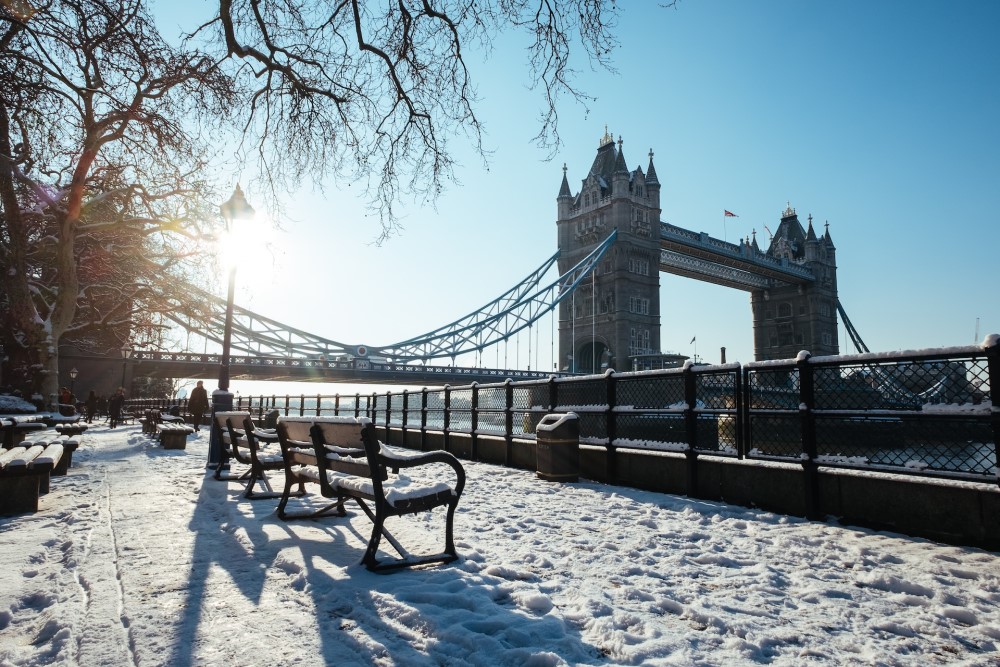 London is renowned for its rich cultural heritage and offers an abundance of cultural attractions for visitors. Whether you have a passion for history, a love for art, or a desire for unique experiences, London's cultural attractions have something to offer to everyone.
One of the must-visit cultural attractions in London is the British Museum. This remarkable institution houses a vast collection of art and artifacts from civilizations around the world, spanning thousands of years. With over eight million exhibits, the British Museum brilliantly showcases the history and culture of diverse societies.
For art connoisseurs, the National Gallery is a paradise. It boasts one of the most significant collections of European artworks and proudly displays iconic paintings by renowned artists. Visiting the National Gallery is an absolute delight for any art lover.
Immerse yourself in history at the Tower of London, a UNESCO World Heritage Site. This medieval fortress offers a captivating exploration of London's past. By gazing at the dazzling Crown Jewels and delving into captivating stories, visitors can truly get a sense of the city's rich historical significance.
Tate Modern is a must-visit for contemporary art enthusiasts. This cutting-edge gallery presents innovative installations, sculptures, and paintings by acclaimed artists. It is a perfect place to immerse yourself in the world of modern art and appreciate the latest artistic trends.
Another cultural gem in London is the West End. This vibrant district has earned a global reputation for its world-class theatre and musical productions. The theaters in the West End deliver mesmerizing performances that captivate audiences from around the world.
London's cultural attractions not only provide an enriching experience but also contribute to the vibrant atmosphere and diverse community of the city. Whether you have an interest in history, fine art, or theatre, London offers a wealth of cultural attractions to explore and enjoy.
Excellent Transport Links
London is renowned for its excellent transport links, making it the perfect city for hosting an office party. The city boasts a comprehensive public transportation network, which includes the famous London Underground (the Tube). The Tube ensures that guests can easily navigate the city, thanks to its extensive coverage and frequent service.
In addition to the Tube, London features a convenient bus network that connects various neighborhoods, offering effortless transportation options to the venue. For those who prefer private transportation, reliable taxi services such as black cabs are readily available and can be hailed on the streets or booked in advance. Ride-hailing services like Uber are also easily accessible.
London's transport connections extend beyond the city limits, with a well-connected railway network that enables guests travelling from outside of London to conveniently reach the city by train.
With its excellent transport links, London provides convenient and reliable transportation options for an office party. Whether guests are local or from out of town, they can effortlessly reach the venue and fully enjoy the festivities.
Accommodation Options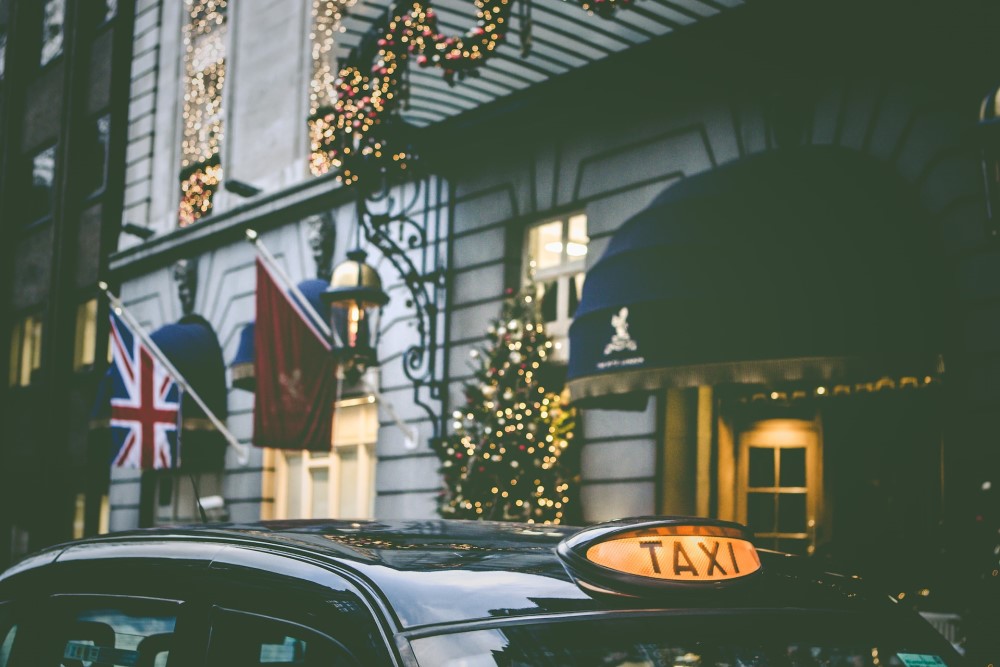 When planning your office party in London, it is important to consider the available accommodation options to ensure that your guests have a comfortable stay.
London offers a variety of hotels that cater to different budgets and preferences. These accommodation options range from luxury five-star hotels like The Savoy and The Ritz to more affordable choices such as Premier Inn and Travelodge.
For a spacious and homely experience, you can choose serviced apartments. These accommodation options provide amenities such as fully equipped kitchens, living areas, and laundry facilities. You can find them in popular areas like Canary Wharf or Covent Garden.
Renting an Airbnb can be a cost-effective option for larger groups or those seeking a unique experience. There are various properties available, ranging from cosy flats to stylish townhouses in different London neighbourhoods.
If you are on a tight budget or prefer a sociable atmosphere, staying in a hostel is a great accommodation option. London has several well-known hostels that provide affordable dormitory-style accommodations with shared facilities. It is also a great way to meet fellow travellers.
When selecting accommodation, it is important to consider factors such as location, proximity to the office party venue, amenities, and the specific needs of your guests. Booking in advance is recommended to secure the best options and deals. Make sure to communicate the accommodation details clearly to your guests to ensure a smooth and enjoyable stay in London.
Diverse Activities
When it comes to diverse activities, London offers plenty for your office party. Consider the following options:
1. Sightseeing tours: Take your colleagues on a guided tour of London's iconic landmarks such as Buckingham Palace, Tower of London, and the London Eye. Explore the city's history and architecture.
2. Escape rooms: Test your team's problem-solving skills with an escape room challenge. Work together to solve puzzles and find hidden clues within a set time limit. Promote teamwork through this fun and engaging activity.
3. Cooking classes: Treat your employees to a cooking class where they can learn to prepare delicious dishes from different cuisines. Encourage creativity and collaboration in the kitchen through this hands-on experience.
4. Comedy shows: Enjoy a night of laughter at one of London's famous comedy clubs. Experience stand-up performances by top comedians to create a light-hearted atmosphere for your office party.
5. River cruises: Take your celebration to the water with a river cruise along the Thames. Enjoy stunning views of the city's skyline while cruising in style. Make the experience even more memorable with live music or a themed event.
Fact: During your office party, London's 170+ museums offer a wide range of exhibits and collections to explore. From art and history to science and technology, there is something to cater to every interest.
Professional Event Services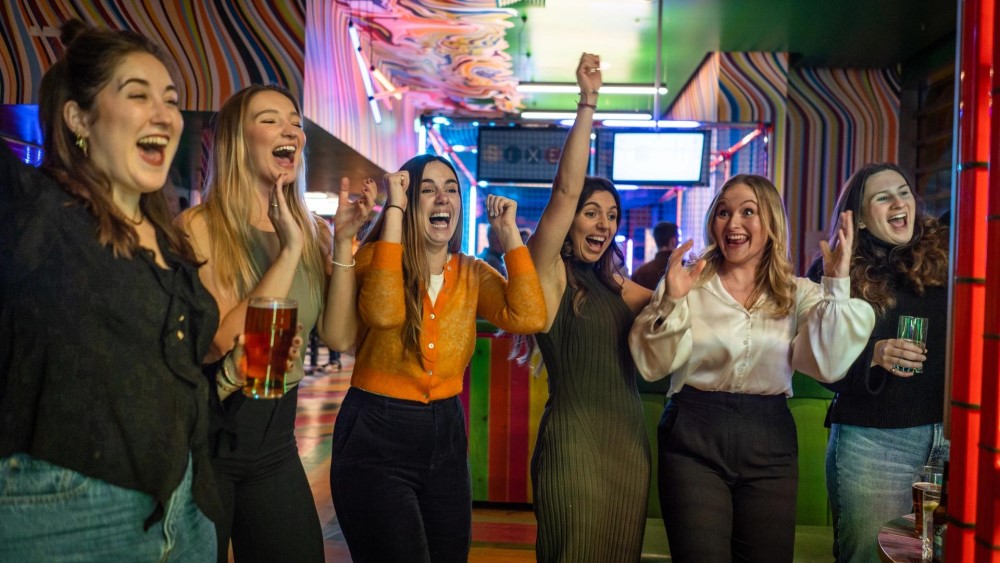 Professional Event Services are indispensable in orchestrating successful office parties and corporate events, especially in a city as dynamic as London. With their expertise, they ensure every facet of an event is executed flawlessly, from the initial planning stages to the final applause. Here's a detailed look at their offerings:
Venue Selection: The choice of venue can make or break an event. Professional Event Services excel in this domain, guiding clients to the ideal location that aligns with their vision. In London, venues like Sixes Social Cricket stand out. This unique venue has reimagined the age-old game of cricket for the modern socialite, blending precision sports tech with top-tier hospitality. It's not just about the game; it's about the experience, making it a perfect choice for a corporate gathering with a twist.
Event Planning: The logistics behind a successful event are intricate. These services delve deep into budgeting, scheduling, and vendor coordination, ensuring every detail is in place for the big day.
Theme and Decor: Setting the right ambiance is crucial. With their expertise, Professional Event Services can craft a visually stunning environment, whether it's through thematic elements, decor, lighting, or signage.
Catering and Menu Selection: London boasts a rich culinary tapestry, and these services ensure guests get a taste of it. From selecting renowned caterers to crafting a menu that resonates with the audience, they handle it all. At venues like Sixes Social Cricket, guests can dive into offerings ranging from burger-topped cricket bats to wood-fired pizzas, ensuring a gastronomic delight.
Entertainment and Activities: Beyond the food and decor, entertainment is pivotal. These services can curate a range of activities, be it live music, DJs, or even a cricket match at Sixes, ensuring guests are engaged and entertained.
Incorporating Professional Event Services is not a luxury; it's a necessity for a memorable office party. They elevate the event, ensuring every guest leaves with cherished memories. As you plan your next corporate gathering in London, remember the manifold benefits of these services, guaranteeing an event that's nothing short of spectacular.