Embark on a two-wheeled adventure through the heart of Birmingham, where the city's vibrant energy meets the allure of nature on some of the most exciting bike trails. Birmingham, a city known for its rich history, cultural diversity, and dynamic cityscape, also boasts a plethora of outdoor gems waiting to be explored.
Pedal your way through the city's green havens, discovering the beauty of nature intertwined with the urban landscape. Explore the diverse attractions in Birmingham for a day out, where every trail unveils a new facet of the city's charm.
For the photography enthusiasts, bike trails in Birmingham offer captivating landscapes, providing ample opportunities to capture the city's essence. Immerse yourself in the scenic allure of Birmingham attractions for photography lovers as you pedal through picturesque routes.
Sports enthusiasts can find their haven in Birmingham's bike trails that wind around iconic sports venues and recreational spots. Discover the adrenaline-infused routes of Birmingham attractions for sports fans, where the spirit of athleticism meets the joy of cycling.
History comes alive as you traverse bike trails that weave through Birmingham's historic sites, each turn echoing tales of the city's past. Immerse yourself in the cultural richness of Birmingham historic sites, where every pedal stroke transports you to a different era.
Take a gastronomic detour on your biking adventure and explore Birmingham's street food scene. The trails lead you to vibrant markets and culinary hotspots, showcasing the delectable offerings of the Birmingham street food scene.
Refuel at some of the city's top restaurants and cafes, strategically located along the bike trails. Indulge in a culinary journey through the top restaurants and cafes in Birmingham as you savor the flavors of the city.
For families seeking outdoor fun, Birmingham's bike trails provide an ideal setting. Pedal through the city's green spaces and discover an array of family-friendly activities in Birmingham that cater to all ages.
As you embark on these exciting bike trails, each link becomes a gateway to a unique Birmingham experience. Pedal, explore, and immerse yourself in the dynamic fusion of nature and city life that defines the most thrilling bike trails in Birmingham.
The Rea Valley Route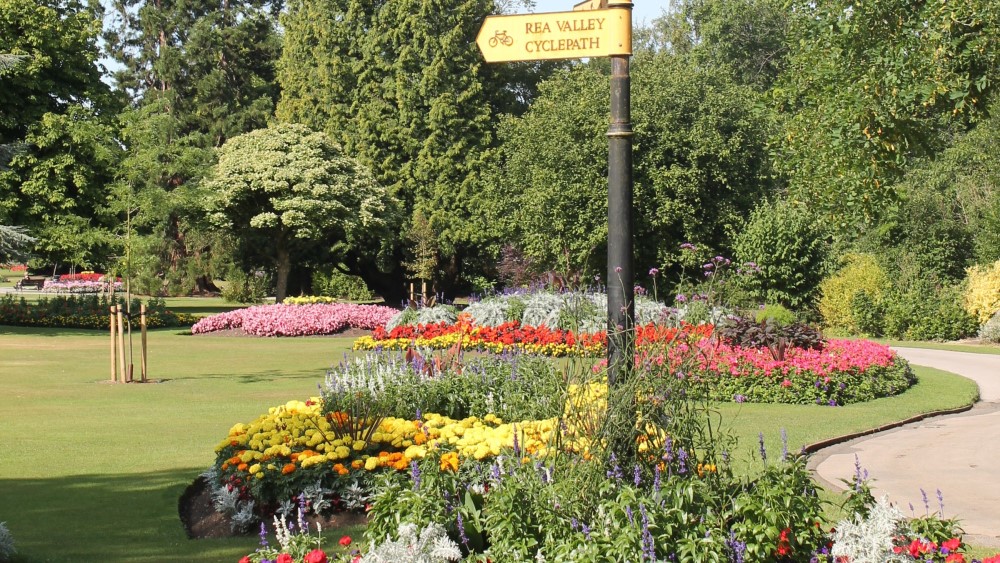 The Rea Valley Route is a picturesque bike trail in Birmingham that offers cyclists a scenic journey through the city. Here are some important features and attractions along the route:
1. Starting Point: The trail begins at Cannon Hill Park in the heart of Birmingham. Cyclists can easily access the trail from here.
2. Green Spaces: The Rea Valley Route has several green spaces along the way. Cyclists can enjoy parks such as Highbury Park and Hazelwell Park.
3. Historical Landmarks: The trail passes by historical landmarks, including Sarehole Mill, which is famous for its association with J.R.R. Tolkien. Cyclists can take a break and explore these cultural gems.
4. Waterways: The Rea Valley Route runs alongside the River Rea, providing cyclists with calming views of the water. It offers a tranquil and refreshing experience.
5. Connectivity: The trail is well-connected to other bike routes in Birmingham, making it easy for cyclists to extend their rides and explore more of the city.
If you are planning to ride the Rea Valley Route, here are some suggestions to enhance your experience:
Bring a picnic: The Rea Valley Route is an ideal spot for a picnic. Pack some snacks and enjoy a leisurely break surrounded by nature.
Take your time: The trail offers plenty of scenic spots, so don't rush through it. Take your time to appreciate the beauty of Birmingham.
Stay hydrated: It is essential to bring a water bottle and drink regularly along the route to stay hydrated.
The Tame Valley Canal Path
The Tame Valley Canal Path in Birmingham, UK is a popular cycling route. It provides a picturesque and tranquil pathway along the Tame Valley Canal.
The pathway is well-maintained and suitable for cyclists with different levels of ability. The beautiful landscape includes abundant greenery, serene waterways, and diverse wildlife.
The trail is conveniently located near facilities and attractions, with cafes and restaurants along the route for relaxation and refreshment. Safety is a top priority as the pathway is clearly marked and well-lit.
Whether cycling during the day or evening, cyclists can feel confident on this protected trail. The Tame Valley Canal Path offers an exceptional cycling experience for all skill levels, with its smooth surface, stunning natural surroundings, convenient facilities, and focus on safety.
Embark on an unforgettable biking adventure along this route.
The Cole Valley Route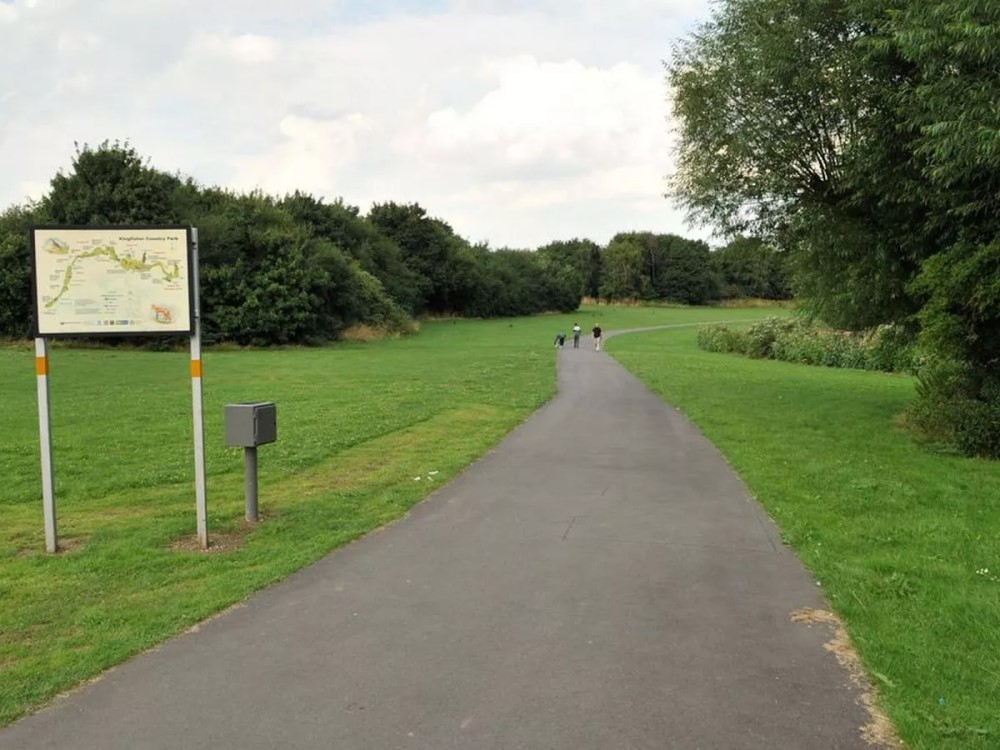 The Cole Valley Route in Birmingham is a beautiful and exhilarating cycle path with stunning views. This route offers an exciting journey with varied terrain, including steep climbs and thrilling descents. The path provides a peaceful and serene atmosphere, allowing cyclists to fully appreciate the natural beauty.
Along the way, there are notable historical landmarks that add charm and interest to the route. The Cole Valley Route is accessible to cyclists of all levels of skill and budgets, making it an excellent choice for both experienced riders and beginners.
If you seek an exciting and memorable biking adventure, be sure to include the Cole Valley Route in your plans. This path guarantees an unforgettable experience with its breathtaking views, challenging terrain, tranquil surroundings, and significant historical landmarks.
The Stratford-Upon-Avon Canal
The Stratford-Upon-Avon Canal is a historic waterway in England. Here are some key facts:
1. Built in the early 19th century, the canal transported goods between the Midlands and Stratford-Upon-Avon. It played a significant role in the region's economic development during the Industrial Revolution.
2. Length and Route: The canal stretches for 25 miles, connecting the River Avon at Stratford-Upon-Avon with the Grand Union Canal at Kingswood Junction. It passes through countryside, villages, and landmarks, offering a scenic route for cyclists, walkers, and boaters.
3. Locks and Features: The canal has 54 locks, each with its own character and challenges. These locks showcase engineering marvels of the past and the charm of traditional canal navigation.
4. Wildlife and Nature: The canal is home to diverse wildlife and habitats. You may spot swans, dragonflies, or kingfishers as you cycle along the towpath.
5. Leisure Activities: Besides cycling, the canal offers boating, fishing, and picnicking. You can also explore the surrounding countryside on foot, using the walking trails that crisscross the canal.
Fun Fact: The Stratford-Upon-Avon Canal is part of the wider network of canals in England known as the "Inland Waterways." These canals played a crucial role in goods transportation before modern roads and railways. Today, they provide a tranquil setting for leisure activities and exploration.
The North Worcestershire Path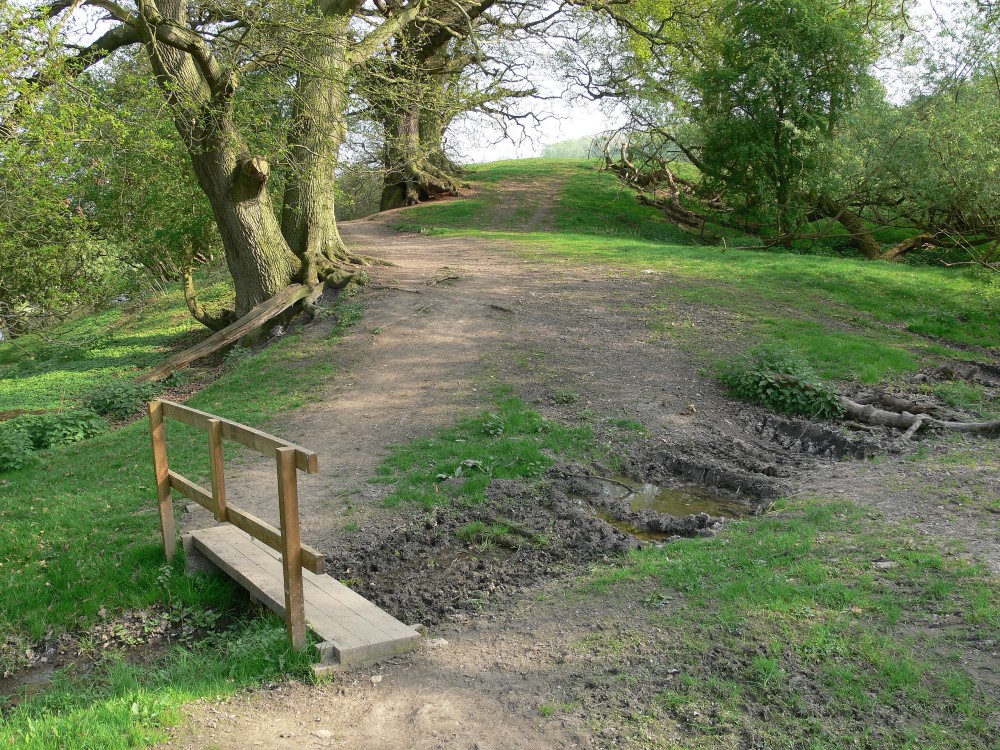 The North Worcestershire Path is a stunning cycling trail that offers breathtaking views. This path stretches for 31 miles through the Worcestershire countryside, making it a popular choice for outdoor enthusiasts.
Commencing in Stourport-on-Severn, this trail takes you through villages, landscapes, and market towns. Along the way, you will encounter hills, forests, and canals. The diverse scenery adds to the excitement and adventure of the ride, providing an escape from urban life.
This path is ideal for both beginners and experienced cyclists. With its well-maintained surface and clear signage, navigating the trail is straightforward. You can enjoy a relaxed ride or challenge yourself with steep climbs and descents.
The North Worcestershire Path offers something for everyone, guaranteeing a memorable cycling experience.
It provides an opportunity to connect with nature and appreciate the beauty of the Worcestershire countryside. Birdwatchers will be delighted by the variety of bird species in this area. Nature enthusiasts can also spot wildlife in the woods and fields.
If you are seeking an exhilarating biking adventure and a chance to connect with nature, the North Worcestershire Path is the perfect choice. Put on your shoes, get on your bike, and prepare for a scenic ride along this magnificent trail.
The Monarch's Way
The Monarch's Way is a bicycle trail in Birmingham, United Kingdom. It follows the route that King Charles II took when he fled the Battle of Worcester in 1651. This trail is over 600 miles long and is one of the longest off-road bicycle trails in the country.
Cyclists on the Monarch's Way will enjoy beautiful scenery and a variety of terrains, from hills to forests. This trail is a unique opportunity to explore the rich history of England while enjoying a challenging and exciting biking experience.
The Monarch's Way is suitable for riders of all skill levels. You can choose to ride shorter sections of the trail or complete the entire route. It is a great choice for adventure-loving individuals who want to immerse themselves in the country's past.
As you ride the Monarch's Way, you will come across many historic landmarks, such as castles, villages, and sites of significant events. This journey will not only test your physical abilities but also ignite your imagination as you learn about the dramatic events that happened centuries ago.
The Monarch's Way is a trail that represents King Charles II's struggles and triumphs during the English Civil War. After losing the Battle of Worcester, the king had to flee and navigate dangerous terrains and territories.
Despite facing many obstacles, his determination led him on a journey of over 600 miles to eventually find safety in France. The Monarch's Way commemorates this historic escape and allows modern-day cyclists to follow in the footsteps of a notable English monarch.
As you ride the trail, imagine the courage and determination that Charles II displayed and experience a piece of history that continues to captivate and inspire.
The Sutton Park Loop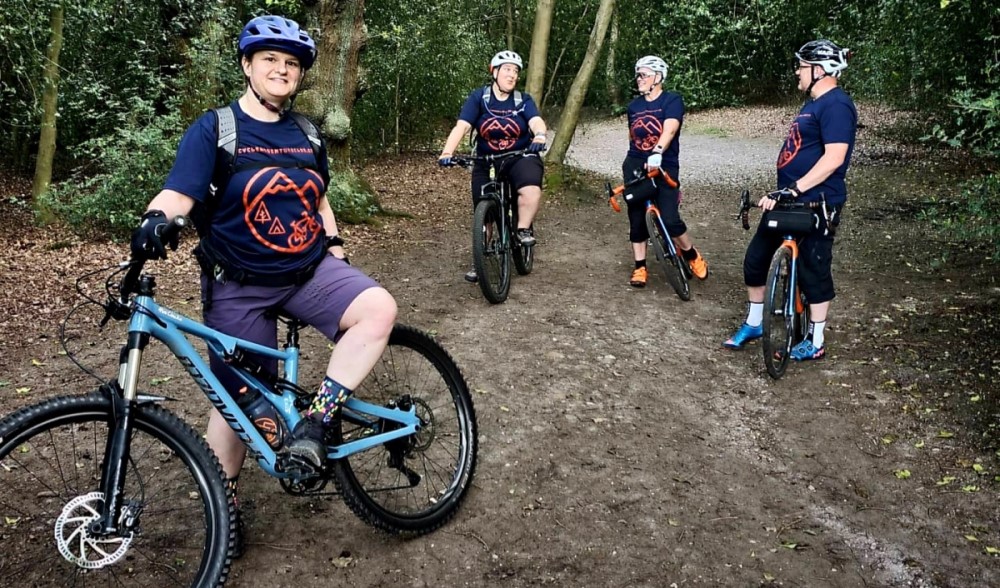 The Sutton Park Loop is a 7-mile cycling route located in Sutton Park, Birmingham. It offers various notable characteristics:
Distance: The Sutton Park Loop spans 7 miles.
Scenic Beauty: During the course, you will traverse woodlands, lakes, and heathland in Sutton Park.
Diverse Terrain: The route encompasses paved paths, gravel tracks, and off-road sections.
Wildlife Observation: Be on the lookout for deer, wild ponies, and different bird species.
Historical Landmarks: The journey includes passing Sutton Coldfield Town Gate and Blackroot Pool.
Suitable for Families: The route features spacious paths and gentle slopes.
Picnic Areas: Along the way, you will discover picturesque spots where you can take a rest and refuel.
The Sutton Park Loop offers an excellent cycling experience that combines natural beauty, history, and family-friendly elements. Whether you are an experienced cyclist or a beginner, this route promises an enjoyable ride.
The Grand Union Canal
The Grand Union Canal in Birmingham is considered a prestigious option for cyclists. This historic waterway offers a unique cycling experience along picturesque towpaths.
Here are some reasons why the Grand Union Canal is an excellent choice for cyclists:
Beautiful views: Cycling along the canal provides stunning sights of peaceful waters, locks, and lush surroundings, offering a refreshing escape from the urban environment.
Extensive routes: With a total length of 137 miles, the Grand Union Canal allows for long and scenic bike rides. You can choose a short ride or embark on a more extensive cycling adventure, exploring different parts of the canal.
Wildlife observation: The canal is home to a diverse range of wildlife, including ducks, swans, herons, and other bird species. Pay attention to the presence of these captivating creatures during your cycling journey.
Historic landmarks: Along the canal, you will come across historic landmarks such as the Hatton Locks Flight and the Iron Trunk Aqueduct. These landmarks add a sense of history and culture to your cycling experience.
Pro-tip: Before starting your cycling adventure on the Grand Union Canal, check the weather forecast and pack essential items such as water, snacks, a repair kit, and a route map. Stay hydrated, follow safety guidelines, and enjoy the tranquillity and beauty of the Grand Union Canal as you cycle through Birmingham.
The Heart of England Way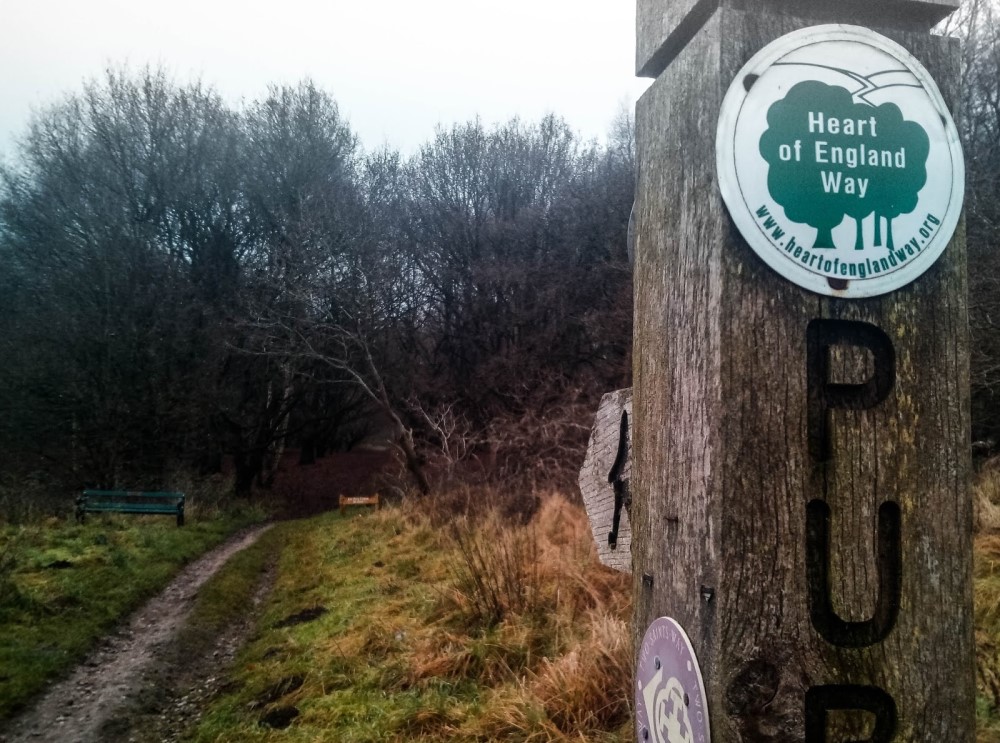 The Heart of England Way in Birmingham is a 100-mile long route specifically designed for individuals who enjoy cycling. It offers a thrilling and picturesque experience suitable for riders of all proficiency levels. The trail is diligently maintained and clearly marked, ensuring a smooth and pleasurable ride.
Cyclists can anticipate encountering a variety of terrains, including gentle slopes and challenging uphill sections, which contribute to an exhilarating adventure.
Along the trail, one can explore ancient churches, historical landmarks, and delightful market towns, providing a distinctive element to the cycling experience. The Heart of England Way intersects with other cycling routes, granting the opportunity to extend your journey and discover more of the scenic countryside.
Regardless of whether you are a seasoned cyclist or a novice, this trail guarantees an unforgettable cycling experience. Therefore, seize your bicycle and embark upon an exciting adventure along the Heart of England Way.
The Birmingham Canal Navigations
The Birmingham Canal Navigations in Birmingham, UK are a network of canals that offer an exciting cycling experience for local people and tourists.
Picturesque Routes: The canals provide beautiful routes lined with lovely trees and historic buildings, creating a unique and charming atmosphere.
Historical Significance: Dating back to the Industrial Revolution, the canals were once used for transportation and now offer a glimpse into the city's past.
Variety of Routes: Whether you are a beginner or an experienced cyclist, there are routes suitable for all skill levels.
Waterfront Views: Enjoy stunning views of the water along the canals, with peaceful waters and lively activity creating a vibrant setting.
Accessibility: The canals are easily accessible and well-maintained, with designated paths for cyclists ensuring a safe and enjoyable cycling experience.
Points of Interest: Explore various points of interest along the canal routes, including historic landmarks, cafes, and pubs.
Whether you prefer a relaxed ride or an adventurous cycling experience, the Birmingham Canal Navigations has options for everyone. Get on your bike and discover the beauty and history of the canals.