The bustling city of Birmingham has undergone a culinary transformation in recent years, with its street food scene taking center stage. A wave of innovative and diverse food vendors has emerged, offering an array of delectable dishes that cater to all tastes and preferences. From pioneering establishments to historic cultural experiences, Birmingham has become a hub for street food enthusiasts.
Aside from its vibrant Birmingham street food scene, Birmingham offers a plethora of dining options that showcase its culinary diversity. The city is home to some of the best restaurants, serving a range of cuisines from around the world. For those seeking a traditional British experience, Birmingham boasts excellent venues for indulging in the perfect coffee or afternoon tea. Craft beer and cocktail bars have flourished, offering unique and refreshing drink options.
Food markets and delis provide an opportunity to discover local produce and artisanal delights. the cultural impact of Birmingham's street food scene cannot be underestimated, as it has revitalized the city's culinary landscape and brought people from all backgrounds together through the celebration of food.
As the city continues to evolve, Birmingham's street food revolution shows no signs of slowing down. With an ever-growing number of vendors and events, the food scene in Birmingham will undoubtedly remain a vibrant and exciting aspect of the city's culture.
Whether you're a street food connoisseur or looking to explore the wider culinary landscape, Birmingham is a destination that should not be overlooked for its diverse and delicious offerings.
A Street Food Revolution in Birmingham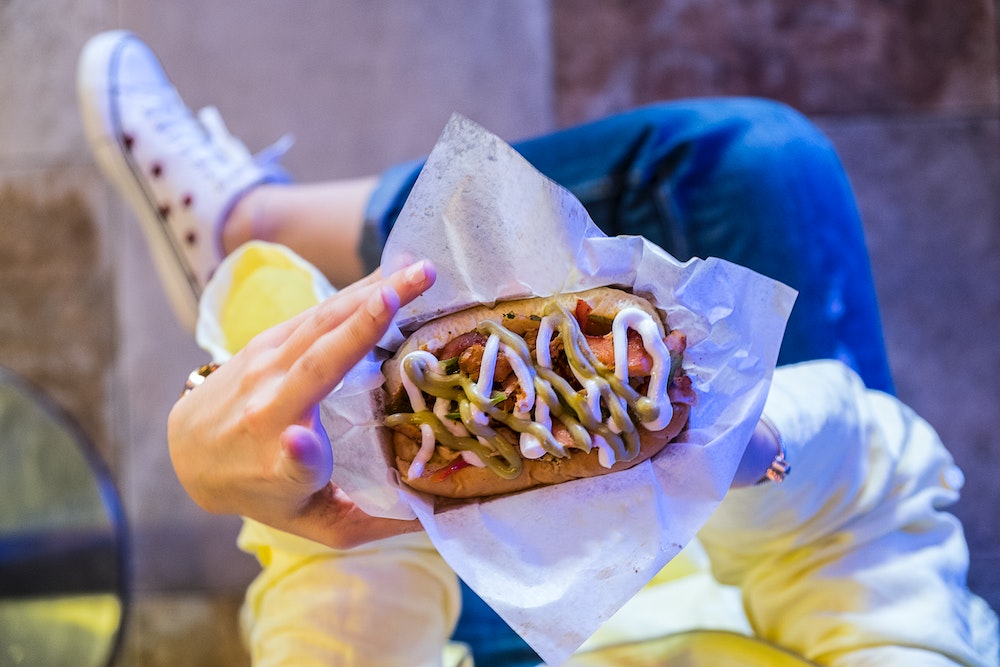 In the bustling city of Birmingham, a street food revolution has taken hold. From the pioneers at Digbeth Dining Club to the vibrant culinary experiences at Hawker Yard, the Birmingham street food scene boasts a variety of subcultures, flavors, and events.
Brindleyplace offers an eclectic mix of international tastes, while the Balti Triangle satisfies cravings for traditional favorites. Meanwhile, Moseley Farmers Market is a paradise for foodies seeking fresh, locally-sourced delights.
As we delve into the hidden gems of the Jewellery Quarter and explore the future of Birmingham street food, get ready to embark on a mouthwatering journey through this culinary landscape.
Digbeth Dining Club: The Pioneers of the Scene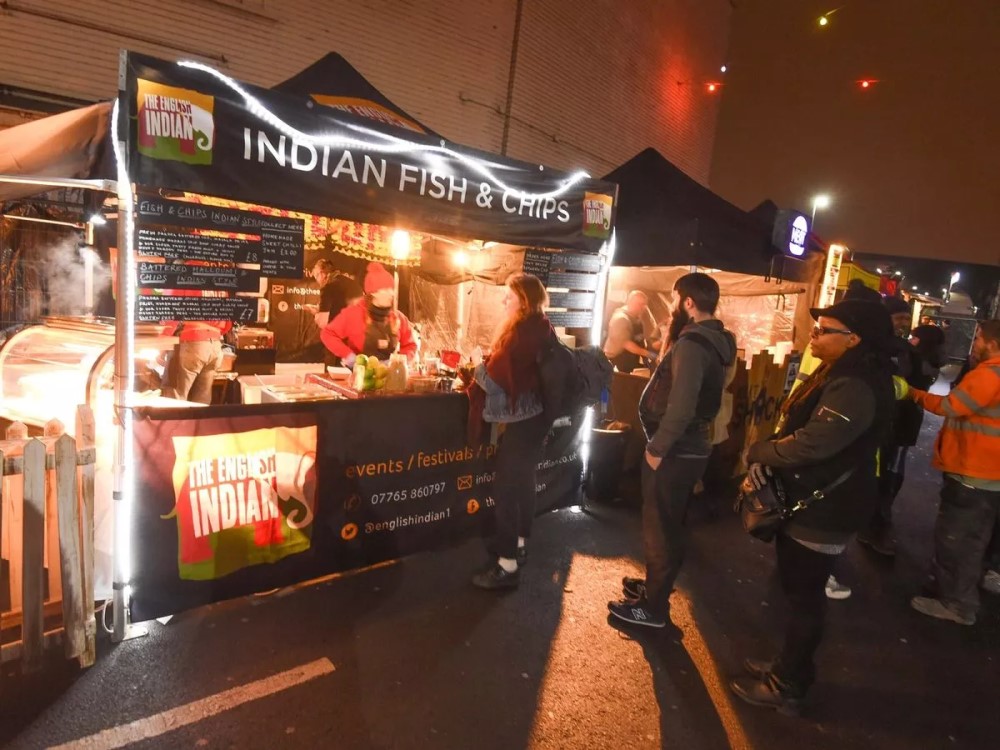 Digbeth Dining Club is Birmingham's precursor to the street food industry. Located in Digbeth, it has established itself as a local culinary institution and a must-visit destination for food enthusiasts.
The club presents a wide variety of street food options from around the world. From Asian fusion to American comfort food, Digbeth Dining Club offers something to satisfy every taste.
What sets Digbeth Dining Club apart is its commitment to quality and innovation. As the pioneers of the scene, the club consistently showcases new vendors, allowing visitors to explore a constantly evolving culinary experience. Each vendor contributes their own unique style and flavors, resulting in a truly diverse experience.
A highlight of Digbeth Dining Club is its vibrant atmosphere. The club regularly hosts live music performances and other forms of entertainment, creating a lively environment for visitors to enjoy delicious food and socialize with friends.
Whether you are a local or a tourist, a visit to Digbeth Dining Club: The Pioneers of the Scene is essential. It not only offers incredible street food, but also supports independent vendors and introduces you to Birmingham's thriving cultural scene.
Eclectic Flavors at Brindleyplace
Brindleyplace, located in Birmingham, offers a wonderful selection of eclectic flavors in the city's vibrant street food scene. Food enthusiasts will be delighted by the diverse range of culinary delights from various cuisines available here.
Visitors can savor a multitude of international street food vendors, each serving their own unique and authentic dishes. Indulge in mouth-watering Mexican tacos, aromatic Indian curries, and more, all while immersing yourself in the lively atmosphere that Brindleyplace offers. This makes it an ideal destination for those who truly appreciate good food.
One of the popular vendors at Brindleyplace specializes in delicious Thai dishes that are expertly seasoned with aromatic spices and fresh herbs. Another vendor focuses on Mediterranean cuisine, offering delectable kebabs and falafel. Whether your preference lies in spicy, tangy, or savory dishes, Brindleyplace guarantees a culinary experience that caters to your individual taste.
What truly sets Brindleyplace apart is the constant influx of new options and flavors to explore. From innovative fusion creations to modern twists on traditional favorites, the variety of choices available here is extraordinary. The vendors are always creating and experimenting, ensuring that every visit to Brindleyplace presents a chance to try something unique and exciting.
For those who seek a genuine culinary adventure, a visit to Brindleyplace is a must. Embark on a gastronomic journey and discover the multitude of flavors that will tickle your taste buds. Brindleyplace truly encompasses the very essence of a paradise for food lovers.
The next time you find yourself in Birmingham, be sure to make Brindleyplace a priority on your itinerary. Uncover the delightful array of eclectic flavors that await you and experience a dining experience like no other.
Traditional Favorites at The Balti Triangle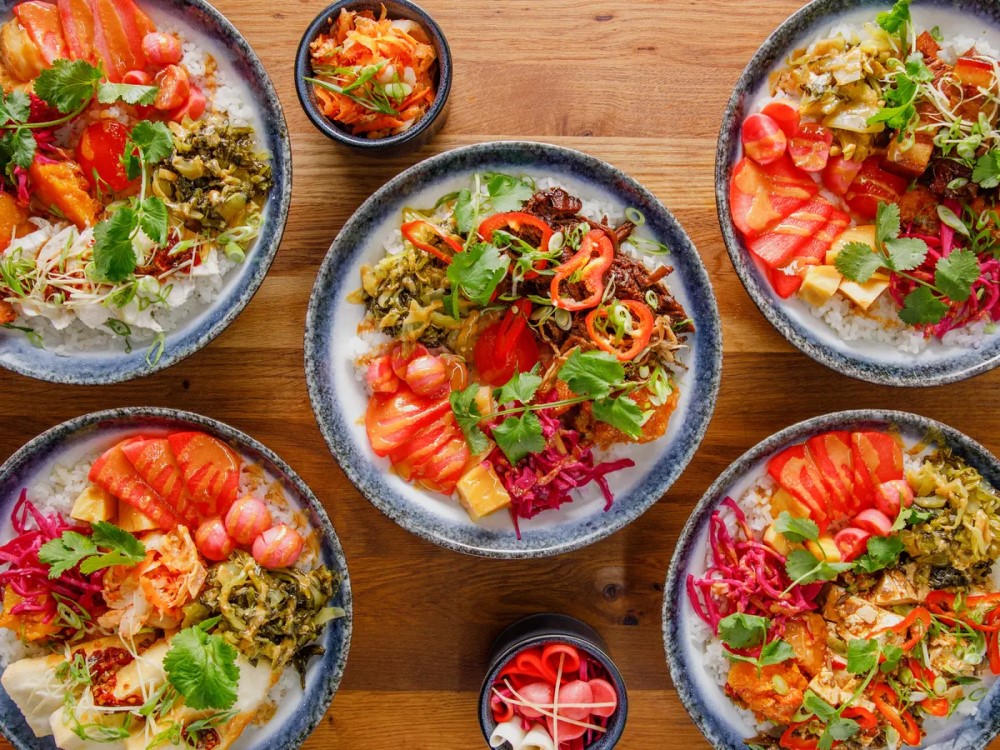 The Balti Triangle in Birmingham is renowned for its traditional favorites at The Balti Triangle. This region is well-known for its delightful Balti cuisine, offering a wide range of restaurants that specialize in this distinct style of cooking. Whether you are looking for a family-owned establishment or a well-known eatery, you will find numerous choices to satisfy your taste buds.
The birthplace of renowned dishes like Chicken Tikka Balti, Lamb Balti, and Vegetable Balti, the Balti Triangle uses a special kind of flat-bottomed pan called a "Balti" to prepare these dishes, giving them their unique flavors. As you explore the streets lined with restaurants and food stalls, you will be surrounded by a lively and bustling atmosphere, with the scent of spices wafting through the air.
The Balti Triangle also offers a cultural experience, as it is a melting pot of different communities and cultures. Whether you enjoy spicy curries, aromatic rice dishes, or delicious naan bread, the Balti Triangle has something for everyone. Interestingly, the term "Balti" refers to both the cooking vessel and the cuisine itself, and it has its origins in the Pakistani and Kashmiri communities of Birmingham.
So, when you visit Birmingham, make sure not to miss out on the opportunity to explore the traditional favorites at the Balti Triangle and embark on a unique culinary journey.
Foodie Paradise at Moseley Farmers Market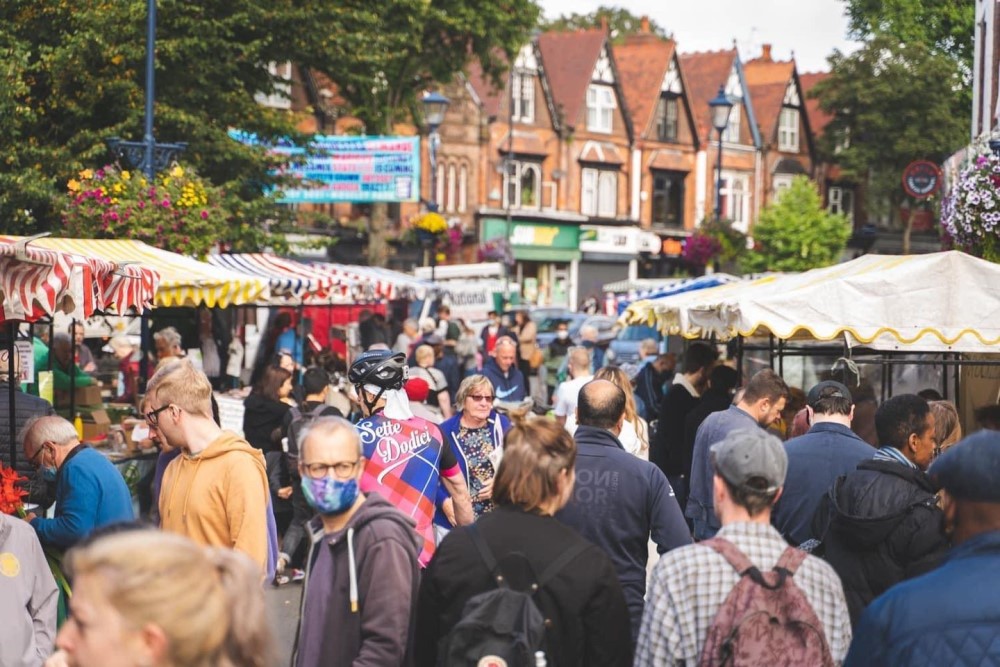 The Moseley Farmers Market is a Foodie Paradise at Moseley Farmers Market, offering a variety of delicious treats. Here are some highlights of this lively market:
Local produce: The market displays fruits and vegetables that are locally grown. From juicy strawberries to fresh greens, you can find a range of seasonal and organic options.
Artisanal products: Enjoy culinary creations made by local artisans. Homemade jams, chutneys, and sauces are flavoursome condiments to discover. Don't forget to try the local cheeses, bread, and pastries.
International flavours: Embark on a culinary journey with a diverse range of international cuisines. From Mexican street tacos to fragrant Thai curries, the market offers a rich tapestry of flavours.
Street food delights: Discover mouth-watering delicacies from various street food stalls. Gourmet burgers, wood-fired pizzas, and falafel wraps are among the many options.
Sweet treats: Satisfy your sweet tooth with homemade desserts and confections. Brownies, macarons, crumbles, and pies are some of the delightful sweet options available.
The Moseley Farmers Market lives up to its reputation as a Foodie Paradise at Moseley Farmers Market. It is a must-visit destination for delicious and memorable culinary experiences. So come hungry and immerse yourself in the vibrant food scene at Moseley Farmers Market.
Hidden Gems in the Jewellery Quarter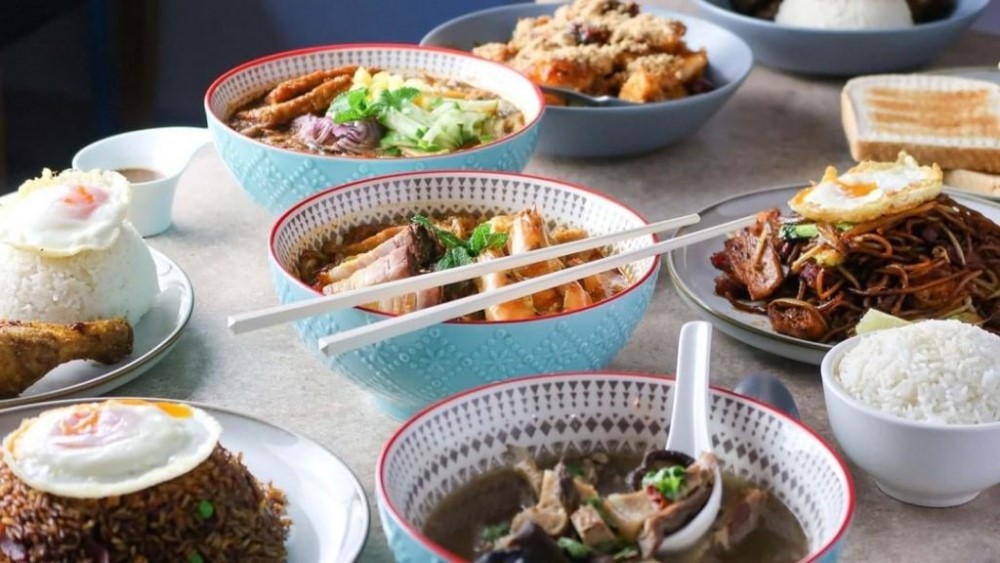 The Jewellery Quarter in Birmingham holds a collection of hidden gems for food enthusiasts. These lesser-known establishments offer unique dining experiences and flavors that are definitely worth exploring.
1. The Rose Villa Tavern: This historic pub delivers delicious comfort food with a modern twist. Make sure to sample their famous burgers and homemade pies, which pair perfectly with their selection of craft beer.
2. Pasta di Piazza: Situated in the heart of the Jewellery Quarter, this charming Italian restaurant is a must-visit. Indulge in their freshly prepared pasta dishes and savor the authentic flavors of Italy in a cozy setting.
3. 1000 Trades: A trendy bar and kitchen that focuses on showcasing local ingredients. Their menu changes frequently to highlight seasonal flavors. Enhance your dining experience by trying one of their craft cocktails or locally brewed beers.
4. The Button Factory: This stylish restaurant and gin bar offers a truly unique dining experience. Enjoy their contemporary British menu, featuring dishes such as beef Wellington and pan-seared sea bass.
5. The Wolf: A hidden treasure for pizza lovers, The Wolf serves Neapolitan-style pizzas topped with a variety of delightful ingredients. Cooked in a wood-fired oven, their pizzas boast a crispy crust and authentic flavors.
Discover these hidden gems in the Jewellery Quarter and embark on a culinary adventure in Birmingham like no other. Don't miss out on these extraordinary dining experiences that embody the city's diverse and vibrant food scene.
Vibrant Cultural Experience at Hawker Yard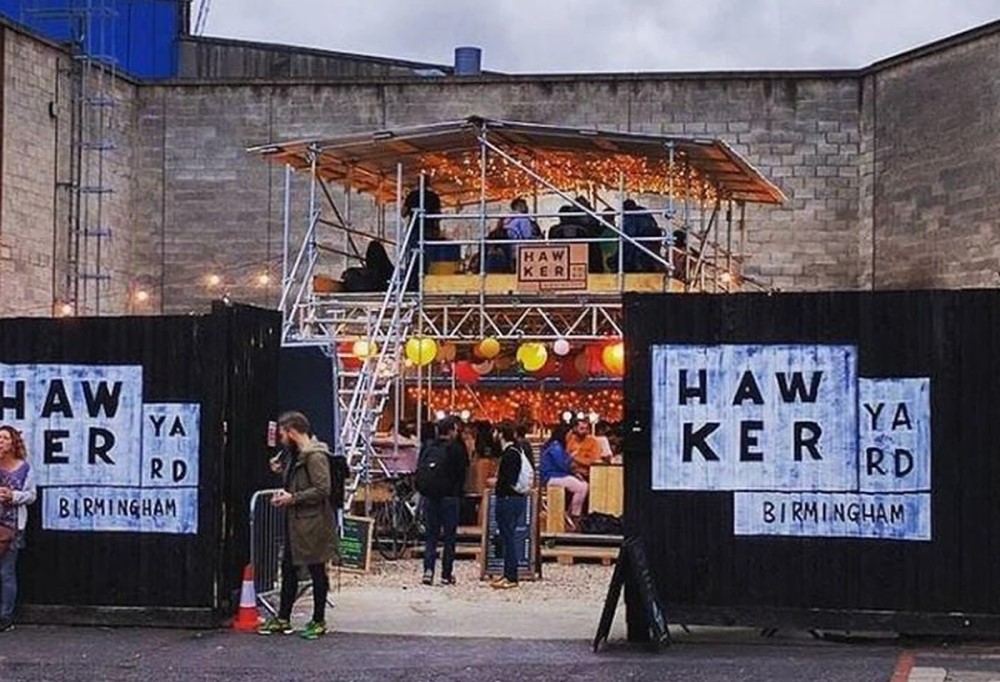 Hawker Yard offers a vibrant cultural experience for food enthusiasts in Birmingham. This street food hub showcases the culinary traditions of various cultures and communities, allowing visitors to immerse themselves in a lively atmosphere filled with aromas and flavors. The open-air space at Hawker Yard is adorned with decorations, enhancing the vibrant cultural experience.
At Hawker Yard, you can indulge in a wide range of international street food options. From Asian stir-fries to Middle Eastern kebabs, the choices are endless. Each vendor brings their unique culinary expertise, creating a fusion of flavors that adds to the vibrant cultural experience.
This hotspot provides a platform for local street food vendors to showcase their skills and share their cultural heritage through food. Exploring the diverse cuisines at Hawker Yard allows you to appreciate Birmingham's multicultural society and its vibrant cultural experience.
Whether you're a foodie or simply curious, Hawker Yard guarantees a memorable experience. So grab a plate of delicious street food, mingle with fellow food enthusiasts, and embrace the vibrant cultural atmosphere at Hawker Yard.
Street Food for Vegan and Vegetarian Foodies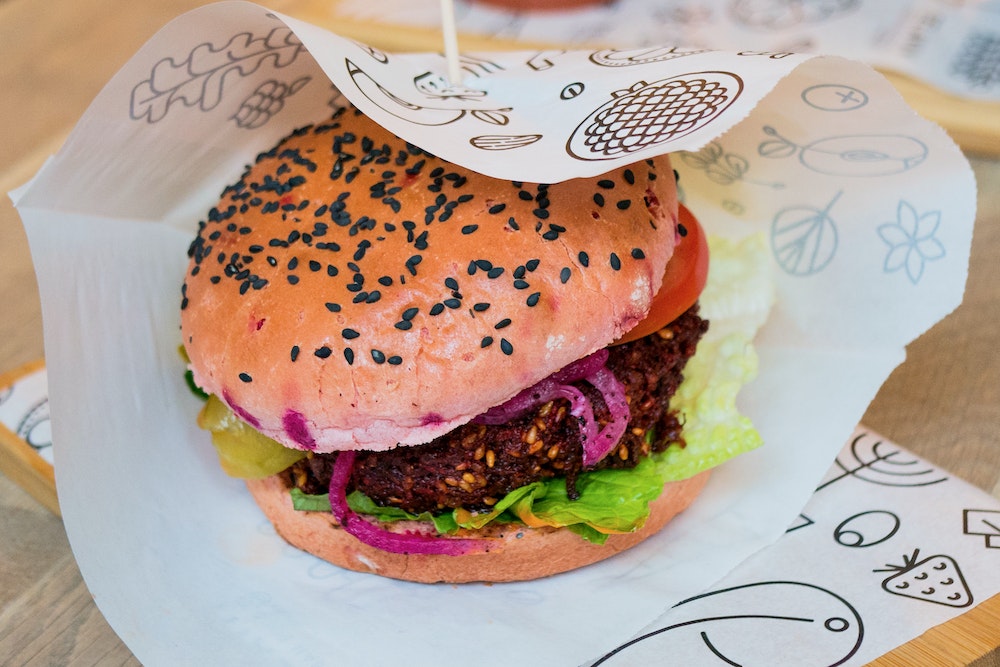 For vegan and vegetarian food enthusiasts, Birmingham's street food scene offers a wide array of choices. Here are a few exceptional street food vendors that cater specifically to plant-based diets:
The Green Guerrilla: This food truck specializes in vegan burgers made from plant-based ingredients.
Plant-Based Pantry: This stall offers a variety of vegan and vegetarian dishes using locally sourced ingredients.
Vegan Delights: Indulge in tasty vegan desserts from this street food vendor.
Curry Heaven: Enjoy authentic Indian cuisine with a vegan twist.
Mexican Vegan: Satisfy your Mexican cravings with vegan tacos, burritos, and nachos.
These street food options are tailored specifically for vegan and vegetarian food enthusiasts, providing delicious and satisfying meals while exploring Birmingham's vibrant street food scene. Street Food for Vegan and Vegetarian Foodies is definitely the way to go!.
Exploring Birmingham Street Food Scene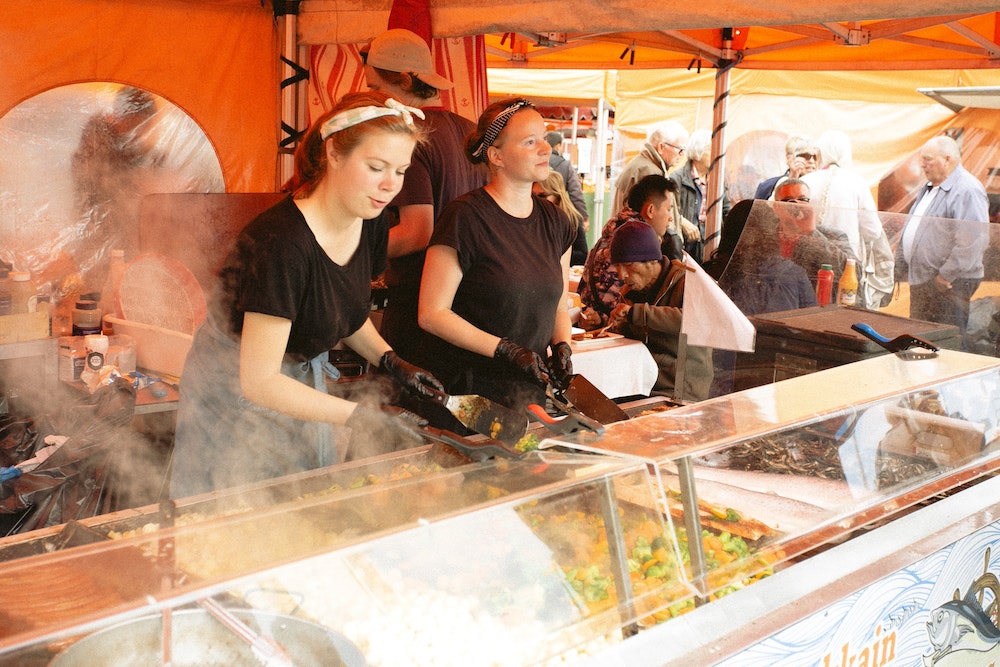 When delving into Birmingham's food scene, it is crucial to expand your focus beyond just street food. Birmingham boasts a vast array of culinary experiences that should not be overlooked:
1. Fine Dining: Birmingham takes great pride in hosting Michelin-starred restaurants that offer truly exceptional gastronomic adventures. These esteemed establishments present innovative tasting menus paired with exquisite wines.
2. Ethnic Cuisine: Birmingham's rich cultural heritage is beautifully reflected in its diverse range of authentic ethnic eateries. Indulge in delectable Indian delicacies within the famous Balti Triangle, savor the aromatic Middle Eastern dishes, or embark on a vibrant journey exploring the flavors of Southeast Asia.
3. Gastropubs: Birmingham has ingeniously merged traditional British pubs with contemporary, top-notch cuisine, resulting in remarkable gastropubs. These establishments serve hearty dishes prepared with locally sourced ingredients, complemented by an impressive selection of craft beers and ciders.
4. Market Shopping: In addition to street food stalls, Birmingham's bustling markets offer an abundance of fresh, locally sourced produce, artisanal goods, and international specialty ingredients. Don't miss out on experiencing the delights of the Bull Ring Indoor Market and the Birmingham Wholesale Market for a complete foodie adventure.
5. Food Festivals: Birmingham proudly hosts various food festivals throughout the year, where the city's diverse culinary offerings take center stage. From exciting gin and food pairings to cheese festivals and chocolate events, there is something to tantalize every palate.
Fun Fact: With over 100 Balti houses serving exquisite flavors from the Indian subcontinent, Birmingham has rightfully earned the title of "Curry Capital of the UK."
What Are the Best Restaurants in Birmingham?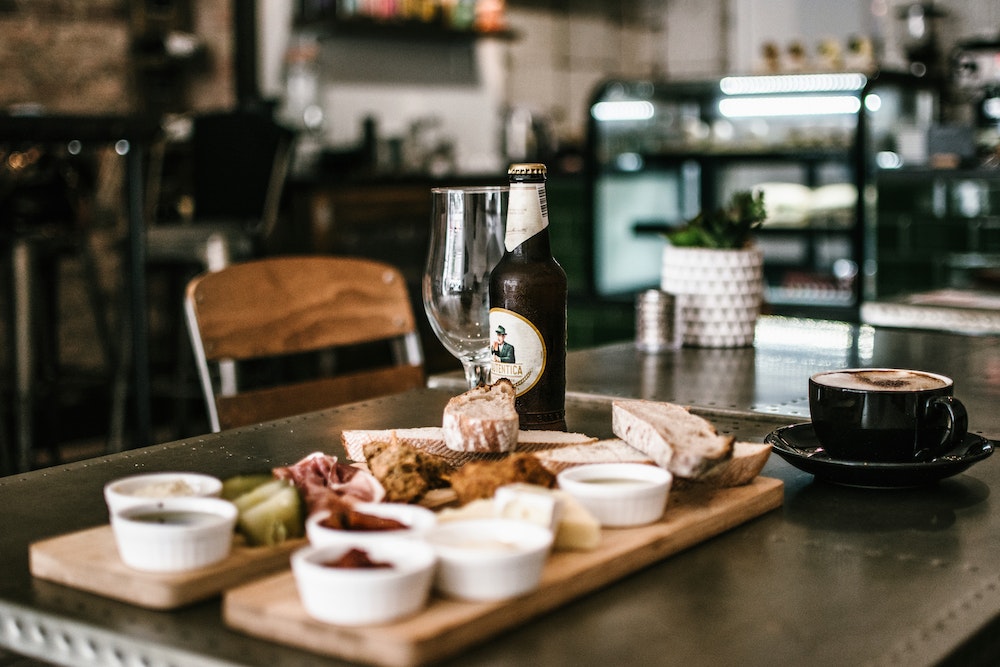 The best restaurants in Birmingham cater to a diverse range of preferences, offering a wide array of cuisine. If you are looking for a memorable dining experience, here are some top choices:
1. Glynn Purnell's – This restaurant is known for its innovative and creative dishes, providing a sophisticated dining experience with a modern twist.
2. Adam's – Renowned for its Michelin-starred status, Adam's delivers impeccable service and beautifully presented dishes crafted with the finest ingredients.
3. Harborne Kitchen – Focusing on seasonal and locally sourced ingredients, this restaurant offers a changing menu that showcases the best of British cuisine.
4. The Wilderness – Inspired by the changing seasons and Birmingham's countryside, The Wilderness presents a unique dining experience with delicious dishes.
5. Carters of Moseley – Led by Chef Brad Carter, Carters of Moseley is committed to sustainability and utilizes local produce to create contemporary British cuisine.
6. Purnell's Bistro – Another establishment by renowned chef Glynn Purnell, this bistro provides a relaxed dining experience with a menu filled with comforting dishes.
7. Raja Monkey – Specializing in South Indian street food, Raja Monkey offers a lively and flavorful dining experience with dishes like dosas, curries, and biryanis.
These restaurants are favored by both locals and visitors due to their exceptional food, atmosphere, and service. Birmingham's restaurant scene provides options to satisfy every palate, whether you enjoy fine dining or a more casual experience. So, if you're wondering, "What are the best restaurants in Birmingham?" now you have an answer.
What Is the Cultural Impact of Birmingham's Street Food Scene?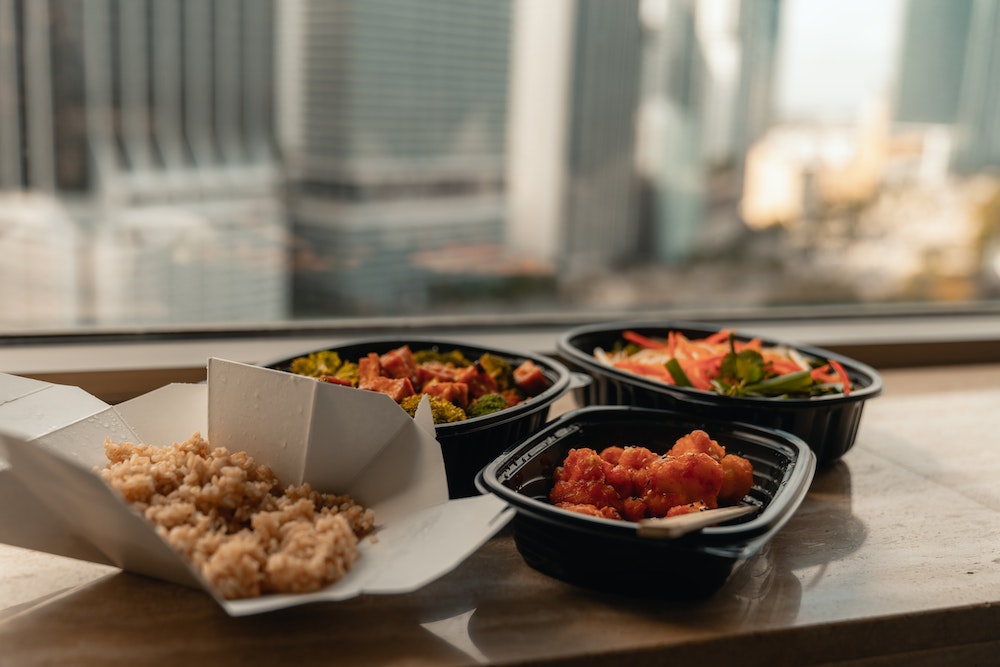 The cultural impact of Birmingham's street food scene is significant, as it adds to the city's diverse culinary landscape. Birmingham's street food scene brings together a fusion of cultures, reflecting the city's diverse population. Visitors can experience a variety of flavors and traditions in one location, with dishes like Caribbean jerk chicken and Indian samosas.
Street food markets and events create a sense of community, attracting people from different backgrounds and fostering connections. Indulging in delicious food together creates a sense of belonging and unity among locals and tourists. Birmingham's street food scene also has a positive economic impact by supporting local vendors, food entrepreneurs, and small businesses.
The popularity of street food events attracts visitors, boosting tourism and stimulating the local economy. Street food provides a platform for culinary experimentation and innovation, allowing chefs and vendors to showcase their creativity and introduce new flavors and concepts to the city. It also serves as a platform for cultural exchange, allowing people to learn about different cuisines and traditions.
Visitors can engage with food vendors and learn about their cultural heritage and the stories behind their dishes. To fully experience Birmingham's street food culture, join popular events like Digbeth Dining Club and explore hidden gems in the Jewellery Quarter. Don't forget to try the diverse range of flavors available, from traditional favorites at The Balti Triangle to the eclectic options at Brindleyplace. Immerse yourself in the cultural impact of Birmingham's vibrant street food scene.