Birmingham, known as the culinary hotspot of the West Midlands, is a city that offers a diverse and vibrant food scene. From Michelin-starred restaurants to hidden gems, international cuisine to cozy cafes, and dessert destinations to street food scenes, Birmingham top restaurants and cafes has something to satisfy every type of food lover.
If you're visiting Birmingham, make sure to try the must-try dishes recommended by locals, find the best Sunday roast, explore the top brunch spots, indulge in afternoon tea at renowned cafes, satisfy your sweet tooth, visit the popular street food markets, and enjoy fine dining restaurants with picturesque views. Birmingham truly has something to offer for every foodie's taste buds.
Here are some of the top dining experiences you can explore in Birmingham.
Birmingham Top Restaurants and Cafes: Sixes Birmingham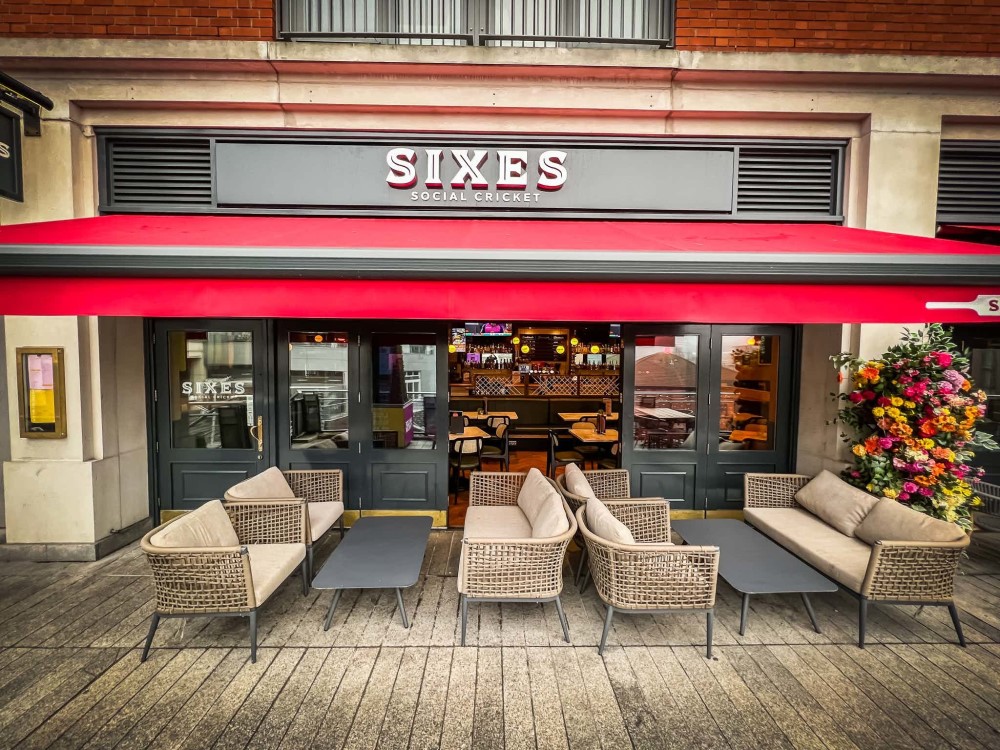 Sixes Birmingham offers a delightful blend of sport and hospitality. This venue is not just about cricket; it's also about good times, shared memories, and mouth-watering food. If you're a foodie visiting Birmingham, this place should be on your radar.
Shakes:
Brunch Hard Shake: Tequila rose strawberry cheesecake with ice cream, strawberries, biscoff, and whipped cream for £6.00. Add Tequila Rose for an additional £2.00.
Hard Shake: Baileys snickers with ice cream, snickers, chocolate fudge, and whipped cream for £6.00. Add Baileys for an additional £2.00.
Birthday Cake Hard Shake: Chambord birthday cake with ice cream, rainbow drops, raspberry, and whipped cream for £6.00. Add Chambord for an additional £2.00.
Burgers:
Beefy Botham: Aged beef with double melted cheese, Sixes burger sauce, shallots, and dill pickles for £12.50. Add bacon for £1.50 or an extra aged beef patty for £2.50.
Brunch Burger: Aged beef burger with bacon, fried egg, melted cheese, tomato, lettuce, and Sixes burger sauce for £10.00. Add skinny fries for £4.00.
Sri Lankan Fielder: Symplicity burger with onion sambol, coronation mayo, and vegan cheese for £15.00.
Sydney Shrimp King: Crispy tempura prawns with a rich buttery chilli and garlic sauce for £15.00.
Delhi Smasher: Crispy fried Delhi chicken with melted cheese, curry mayo, pickled red onion, and smoked yoghurt for £15.00.
Baz-ball Ball Basher: Aged beef with truffle mayo, crispy bacon, melted cheese, tomato, and lettuce for £15.00.
Pizzas:
Buffalo Margherita: House margherita with buffalo mozzarella for £12.95.
Salami: House margherita with thinly sliced salami for £12.95.
Margherita: Mozzarella, tomato, and basil for £9.95.
Nduja: Salami, red pepper, onion, mozzarella with hot and spicy nduja for £12.95.
Vegetarian: Roasted aubergine, peppers, red onion, tomato, and mozzarella for £12.50.
Vegan 'Nduja: Symplicity 'nduja, peppers, onion, and vegan cheese for £12.95.
Desserts:
Warm Cookie Dough Skillet: Chocolate chip cookie dough served with ice cream for £6.50.
Flaming Candy Floss for £5.75.
Ice Cream Bowl: Ask the team for a list of flavors for £6.00.
Michelin-Starred Restaurants in Birmingham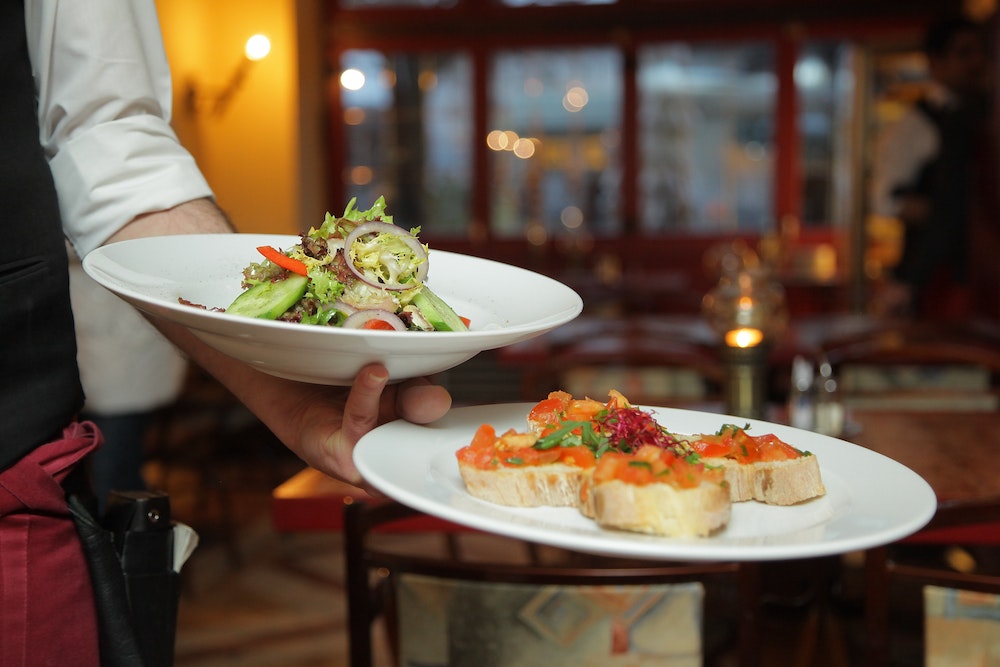 Michelin-Starred Restaurants in Birmingham offer exceptional dining experiences with exquisite culinary creations and impeccable service. Here are some of the top
Adam's: Adam's is a renowned Michelin-Starred Restaurant offering innovative and stylish dining. The restaurant has a creative menu that showcases the finest seasonal ingredients, creating visually impressive and delicious dishes.
Purnell's: Purnell's is another Michelin-Starred gem in Birmingham, led by renowned chef Glynn Purnell. The restaurant serves modern British cuisine with bold flavours and inventive techniques for a memorable dining experience.
Carter's of Moseley: Carter's of Moseley is a Michelin-Starred Restaurant known for its elegant and intimate atmosphere. The menu features a blend of British and European dishes, highlighting the chef's passion for local, seasonal ingredients.
River Room Restaurant: Located in the heart of Birmingham, the River Room Restaurant has earned a Michelin star for its exceptional fine dining. The restaurant offers innovative dishes that blend classic and contemporary flavours.
These Michelin-Starred Restaurants in Birmingham demonstrate the city's vibrant and diverse culinary scene, showcasing skilled chefs and delivering unforgettable gastronomic experiences.
Hidden Gems: Local Favorites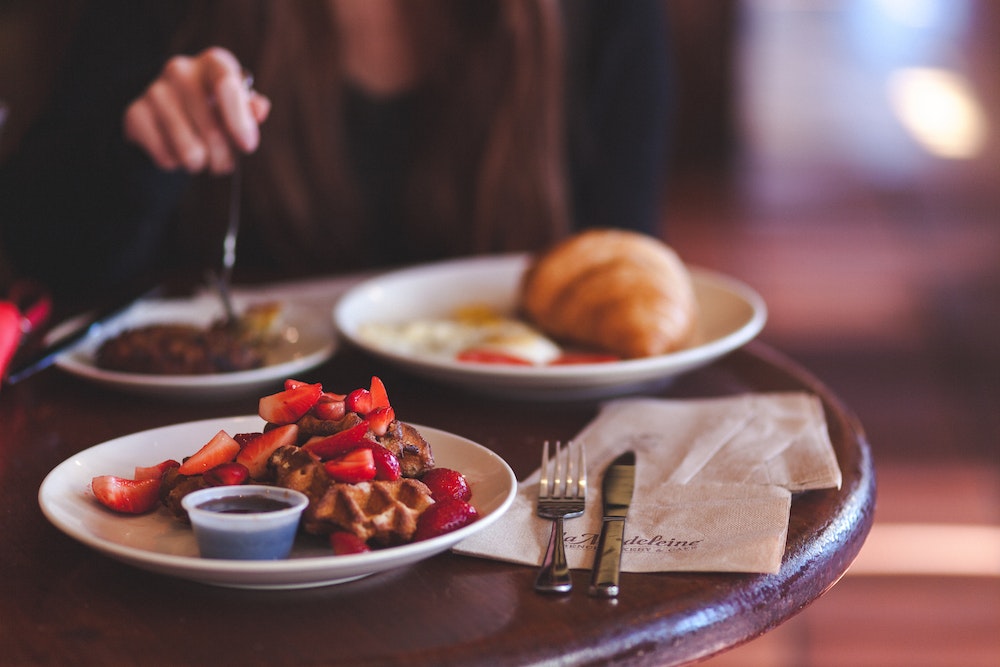 When exploring Birmingham's food scene, do not overlook these hidden gems: local favorites that offer unique dining experiences. Here are some essential places to visit:
The Wilderness: This restaurant elevates fine dining to a new level. Its innovative menu and meticulous attention to detail provide a culinary experience like no other.
Original Patty Men: If you are in search of the finest burgers in town, Original Patty Men is the place to go. Their mouthwatering creations, crafted with locally sourced ingredients, are a favorite among burger enthusiasts.
Loki Wine Lounge: Wine lovers will adore Loki Wine Lounge, a hidden gem in the city centre. They boast an extensive selection of wines from around the world, knowledgeable staff, and a welcoming atmosphere.
Dishoom: Transport yourself to Bombay with a visit to Dishoom. This popular Indian restaurant offers authentic and flavorsome dishes, inspired by the streets of Mumbai.
Peel & Stone: If you crave delightful baked goods, Peel & Stone is a destination you must visit. From artisan bread to mouthwatering pastries, this bakery and café is adored by both locals and tourists alike.
These hidden gems exemplify the diverse culinary landscape of Birmingham. Whether you are in the mood for fine dining, burgers, wine, Indian cuisine, or baked goods, these establishments will undoubtedly satisfy your cravings.
Brunch and Breakfast Hotspots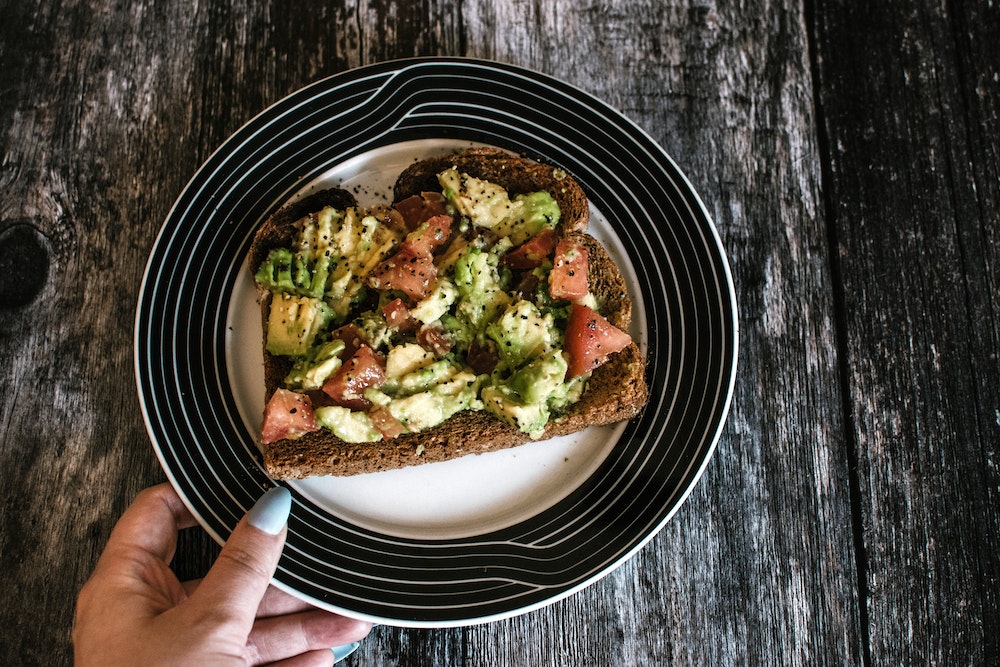 When it comes to discovering the best brunch and breakfast hotspots in Birmingham, there are plenty of options available. Here are some top places to satisfy your morning cravings:
1. The Plough: This trendy café offers a delectable brunch menu with choices like avocado toast, eggs benedict, and fluffy pancakes. The cozy atmosphere and friendly staff make it a popular choice.
2. Urban Coffee Company: Renowned for its excellent coffee, Urban Coffee Company also serves an exceptional breakfast. You can indulge in their full English breakfast or explore their tasty vegetarian options.
3. Café Opus: Located in the city centre, Café Opus is a favorite among locals. They offer a variety of classic breakfast dishes with a modern twist, including their mouthwatering eggs royale.
4. Gas Street Social: This stylish eatery provides a range of brunch dishes, from hearty full English breakfasts to lighter options like smashed avocado on toast. Don't forget to treat yourself to a delightful cocktail while you're there.
Cozy Cafes and Tea Rooms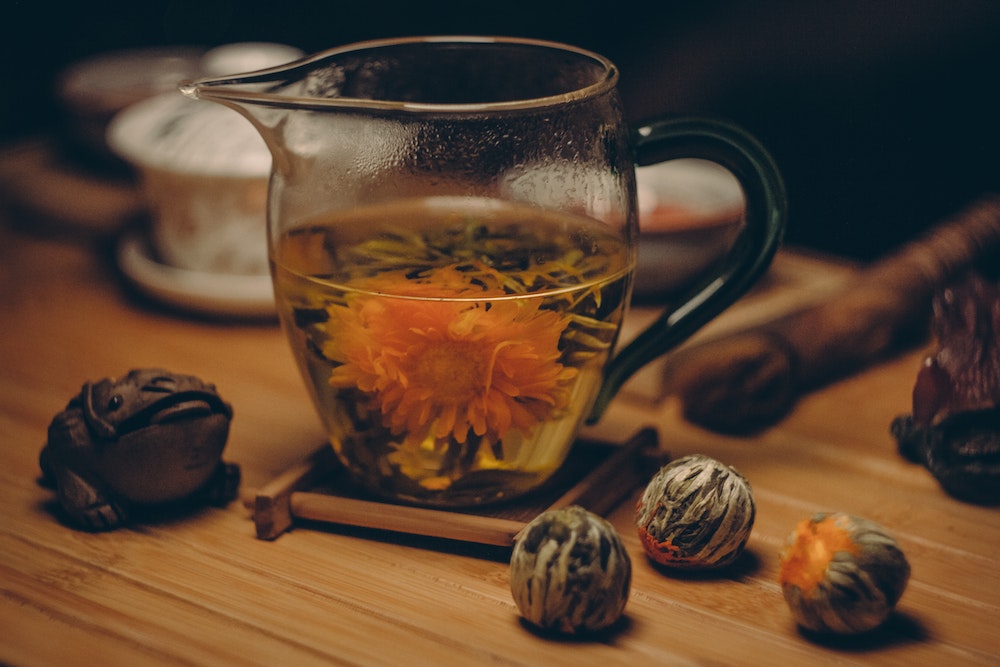 Cozy Cafes and Tea Rooms in Birmingham provide a delightful atmosphere, delicious treats, and a variety of hot beverages.
1. Independent cafes: Birmingham has several cosy, independent cafes that serve tasty pastries and aromatic coffees. Urban Coffee Company and Faculty Coffee are examples of these cozy cafes, which offer a relaxed environment and friendly service.
2. Traditional tea rooms: For a more traditional experience, visit the quaint tea rooms in Birmingham. The Grand Central Tea Room, for instance, serves a selection of fine teas and homemade scones in an elegant setting.
3. Vintage charm: Some cozy cafes embrace a vintage theme, taking you back in time. Café Opus at Ikon, located within a contemporary art gallery, provides a charming vintage atmosphere and a range of specialty teas and freshly brewed coffee.
4. Artistic havens: Birmingham is renowned for its vibrant art scene, and many cozy cafes exhibit local artwork and host creative events. Kanteen, situated in the historic Custard Factory, not only serves delicious food and drinks but also showcases work from local artists.
5. Vegan-friendly options: Cozy cafes in Birmingham cater to various dietary preferences, including vegan options. Cherry Reds Café offers a cozy atmosphere and a range of vegan-friendly dishes, along with plant-based milk options for hot drinks.
When exploring Birmingham, take a break and immerse yourself in the warmth and charm of the city's cozy cafes and tea rooms. Whether you want a quiet spot to read, catch up with friends, or simply enjoy a comforting cup of tea, these establishments provide the perfect setting.
Dessert Destinations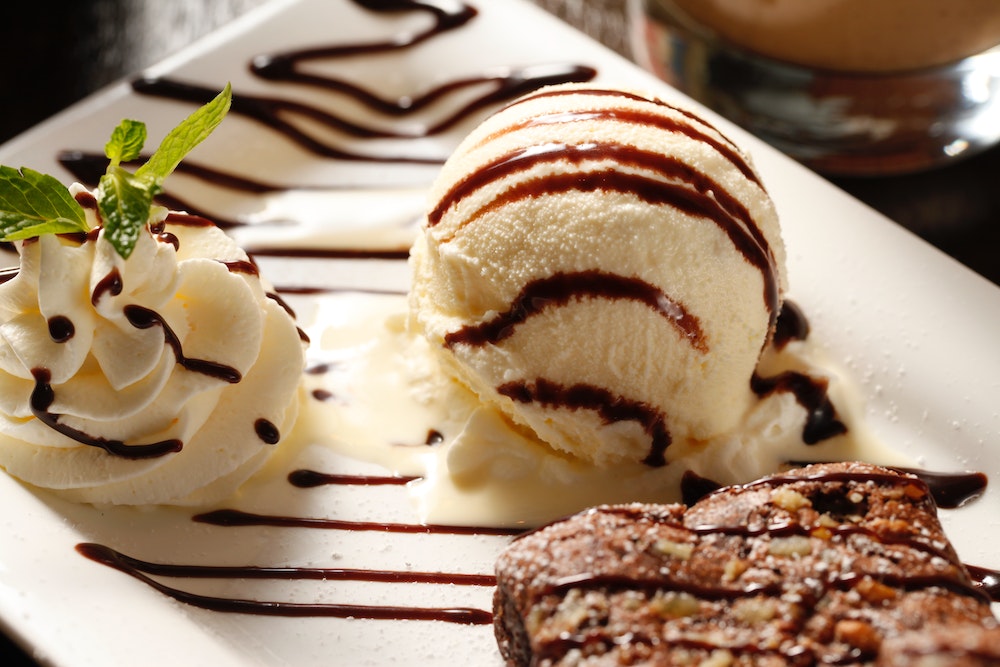 When it comes to dessert destinations in Birmingham, you have plenty of options. Here are some top places to satisfy your sweet tooth:
1. Cherry Reds Cafe – Try their indulgent chocolate brownie with creamy vanilla ice cream. It is the perfect combination of richness and smoothness.
2. 1818 Chocolat – Treat yourself to artisan chocolates and handcrafted truffles. Be sure to sample their renowned salted caramel truffle.
3. Laghi's Deli – Do not miss out on their delicious tiramisu, made with espresso-soaked ladyfingers and velvety mascarpone cream.
4. Baked in Brick – Noted for mouth-watering wood-fired pizzas, this establishment also offers a delectable salted caramel cheesecake that is simply irresistible.
5. The Karczma – Immerse yourself in the flavours of Poland with their traditional apple pie, accompanied by creamy vanilla custard.
Street Food Scene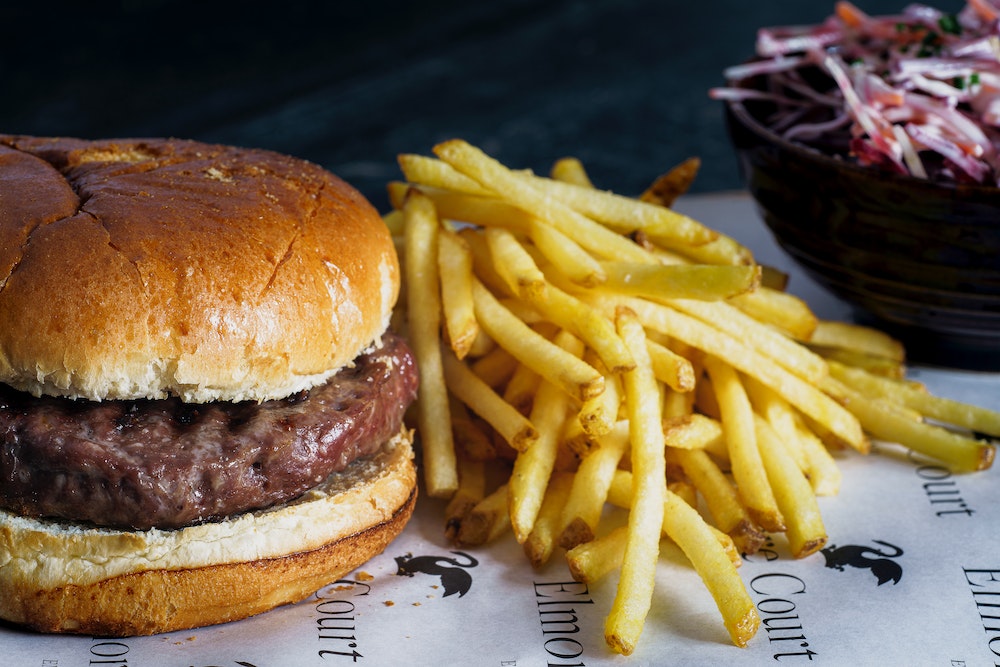 The street food scene in Birmingham is lively and varied. Street food vendors are spread throughout the city, providing a wide range of options for food enthusiasts. From traditional British favourites like fish and chips and gourmet burgers to exotic cuisines such as Thai, Indian, and Mexican, the street food scene in Birmingham offers something to suit every taste. These street food stalls can be found in bustling markets, fashionable food halls, and on the streets themselves, creating a vibrant atmosphere.
One outstanding feature of Birmingham's street food scene is the Digbeth Dining Club. It is a weekly street food event held in Digbeth, where you can sample delicious dishes from local vendors. The variety and quality of the food available at Digbeth Dining Club will leave you spoiled for choice.
If you are looking for a unique culinary experience, head to the Bullring Markets. Here, you will find a wide selection of street food stalls where you can indulge in everything from kebabs to pizzas. The atmosphere at Bullring Markets is lively, with both locals and tourists flocking to this haven for foodies.
For those with a sweet tooth, Birmingham's street food scene also offers tempting desserts. Treat yourself to freshly baked pastries, artisanal ice cream, or indulgent chocolate treats – the street food scene in Birmingham has something to satisfy every sweet craving.
Fine Dining with a View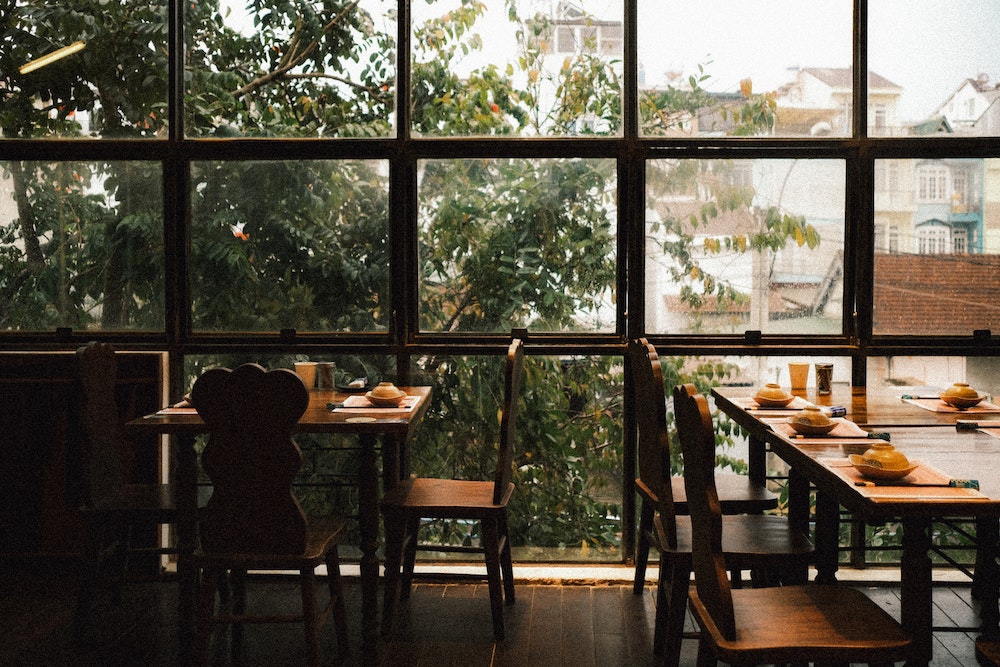 When it comes to fine dining with a view in Birmingham, you have several options. Birmingham has a variety of restaurants and cafes that not only offer exceptional cuisine but also stunning views of the city. Here are the top choices for experiencing fine dining with a view in Birmingham:
1. Marco Pierre White Steakhouse Bar & Grill: This renowned restaurant is located in The Cube and offers panoramic views of the city skyline. Enjoy delicious steak dishes while taking in the breathtaking vistas.
2. Sky by Waters: Situated on the 25th floor of The Cube, Sky by Waters provides a sophisticated culinary experience. The restaurant offers modern British cuisine and inventive cocktails, all while enjoying a breathtaking view of the cityscape.
3. The High Field: Located in Edgbaston Village, The High Field boasts a beautiful garden and terrace. Dine al fresco while enjoying the lush surroundings and stunning view of the city skyline.
4. The Indian Streatery: This restaurant combines Indian street food with panoramic city views. It is located in the Grand Central shopping centre, making it the perfect place to enjoy flavorful dishes while taking in the bustling cityscape.
Whether you're looking for a romantic evening or simply want to enjoy an elevated dining experience, these restaurants and cafes in Birmingham provide the perfect setting for fine dining with a view.
Birmingham's Iconic Dishes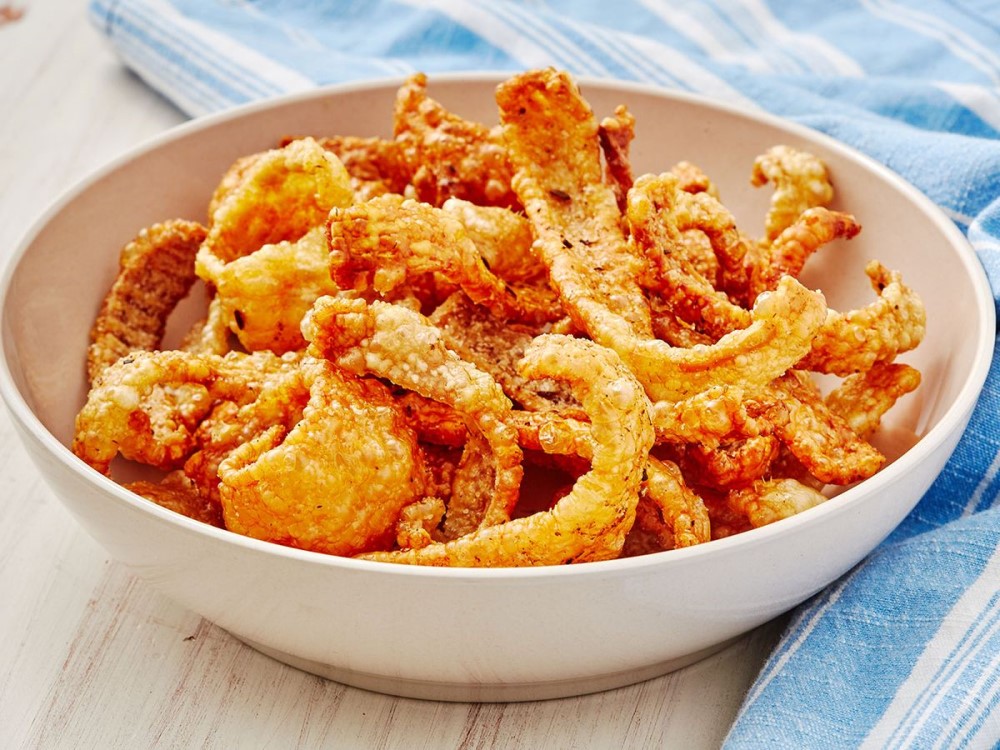 When it comes to Birmingham's iconic dishes, there are several must-try culinary delights that capture the essence of the city's food scene:
1. Balti Curry: Birmingham is famous for its balti curry, a spicy and aromatic dish that originated in the city. It is cooked in a flat-bottomed wok-like pan called a balti, and features a rich tomato-based sauce with a blend of spices. The city has numerous restaurants specialising in this flavourful dish, offering various meat, seafood, and vegetarian options.
2. Pork Scratchings: Pork scratchings are a popular snack in Birmingham. These crunchy fried pieces of pork rind are seasoned with salt and often served in pubs and bars as a tasty accompaniment to drinks.
3. Gammon and Pease Pudding: Gammon and pease pudding is a comforting combination of cured ham, usually gammon, and a savoury steamed pudding made with split yellow peas. It is served with mashed potatoes and vegetables and is a local favourite.
4. Faggots and Mushy Peas: Faggots, a type of meatball made from minced pork or lamb offal, are a beloved part of Birmingham's culinary heritage. They are traditionally served with mushy peas, a classic accompaniment made from boiled and mashed green peas.
5. Brummie Bacon Cakes: Brummie bacon cakes are a unique twist on the traditional English muffin. Made with crispy bacon, sliced tomato, and Worcestershire sauce, they are a popular choice for breakfast or brunch in the city.
When exploring Birmingham's iconic dishes, be sure to visit local restaurants and eateries that specialise in these culinary delights to fully experience the city's vibrant food culture.