Brighton, with its vibrant nightlife, eclectic shopping lanes, and stunning seaside views, has long been heralded as one of the UK's top destinations for a memorable hen do. The city, often referred to as 'London-by-the-sea', effortlessly blends the traditional charm of a British seaside town with the dynamic pulse of modern urban life, making it a magnet for brides-to-be and their squads seeking a unique pre-wedding celebration.
In the article "How to Plan a Memorable Hen Do in Brighton," we delve into the heart of crafting an unforgettable hen weekend that seamlessly intertwines relaxation, adventure, and pure fun.
Embarking on the journey of planning a hen do in Brighton invites a world where the serene sea meets a lively party scene, offering a plethora of options to curate an experience that resonates with the bride's personality and preferences.
Whether it's sipping cocktails in a cozy beachfront bar, indulging in a rejuvenating spa day, or exploring the myriad of quirky shops in The Lanes, Brighton encompasses a versatile array of choices that cater to diverse desires and interests.
However, navigating through the boundless opportunities and ensuring a smooth, hassle-free celebration requires meticulous planning, a dash of creativity, and insightful local knowledge.
This guide aims to navigate you through the enchanting lanes of Brighton, offering practical tips, innovative ideas, and expert advice on venues, activities, accommodation, and everything in between, ensuring every detail is polished to perfection.
Join us as we embark on a journey through the vibrant, whimsical streets of Brighton, exploring hidden gems, historic sites, local favorites, and must-visit spots that will elevate your hen do from a mere gathering to an extraordinary, memorable escapade. From the initial planning stages to the execution of the event, this article is your companion in crafting a Brighton hen do that will be reminisced and cherished for years to come.
A Hen Do at Sixes Brighton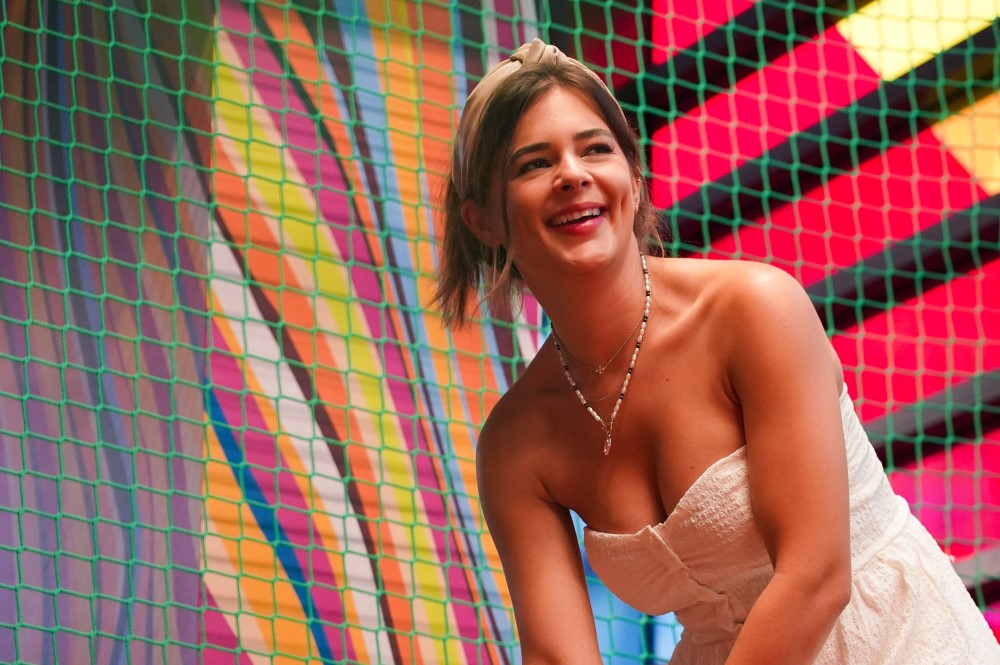 When envisioning a memorable Hen Do in Brighton, look no further than the exhilarating world of Sixes Brighton—a venue that promises more than just a celebration; it ensures an unforgettable experience filled with laughter, camaraderie, and unique moments.
Encourage attendees to embrace a sporty-chic dress code that aligns with the cricket theme. Whether it's cricket jerseys, playful accessories, or cricket-inspired attire, the sporty dress code adds an extra layer of fun to the Hen Do.
Divide the group into teams for a friendly cricket competition. Whether it's aiming for the numbered targets in the nets or showcasing batting skills, the lighthearted competition adds an extra layer of excitement to the Hen Do, creating shared memories.
Beyond the cricketing excitement, indulge in a culinary experience at Sixes Brighton. The menu, featuring mouthwatering burgers, sharing plates, wood-fired pizzas, and a range of beverages, provides a delightful post-cricket feast. Each booking includes a table for guests to savor their meals and drinks.
Document the joyous moments of the Hen Do by capturing candid shots of the cricketing action and the laughter that ensues. Consider hiring a photographer or designating a friend to ensure that the memorable moments are preserved for the bride-to-be and the entire party.
Transition seamlessly from the cricket pitch to the vibrant bar at Sixes. Raise a toast to victories, share stories, and relish the lively atmosphere. The post-game celebration becomes an extension of the Hen Do, providing an opportunity for heartfelt toasts and shared laughter.
A Hen Do at Sixes Brighton transcends the conventional, offering a blend of sporting excitement, camaraderie, and culinary delights. It's not just a celebration; it's a dynamic experience that the bride-to-be and her entourage will treasure for a lifetime. Plan with these tips, and you're sure to create memories that hit the perfect six!
Choose the Right Date and Time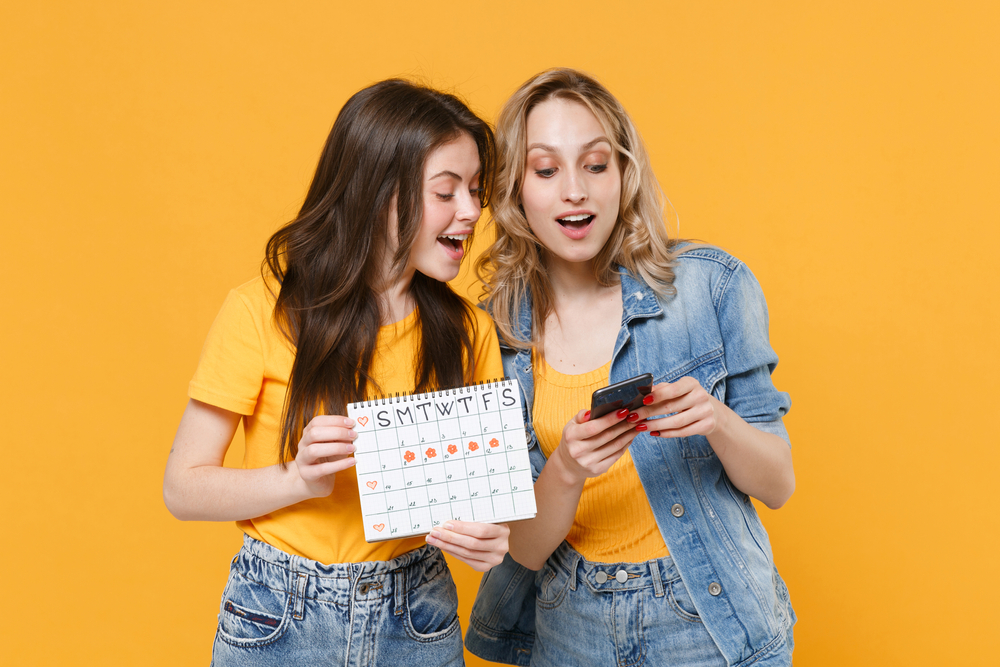 Choosing the right date and time for your hen do in Brighton is crucial. Here are some guidelines to help you make the best decision:
1. Check availability: Start by checking the availability of the bride-to-be and the main participants. Find a date that works for everyone and avoids any conflicts, such as other weddings or major holidays.
2. Consider the season: Take into account the time of year and the weather conditions in Brighton. If you're planning outdoor activities, it's best to avoid the colder months or rainy seasons.
3. Plan in advance: Give your guests enough notice to make arrangements and book their travel. You might want to send save-the-date cards or create a group chat to keep everyone informed.
4. Time of day: Decide whether you prefer a daytime or evening hen do. Think about the planned activities and their suitability for a certain time.
5. Duration: Determine the length of the hen do you desire. It can be a one-day event or a weekend getaway. Consider the availability and financial means of your guests.
A true story: One of my acquaintances organized a hen do in Brighton for our group. She followed these guidelines and chose a date in early summer. We enjoyed the beach and had a fun-filled day with outdoor activities like beach games, a cocktail-making workshop, and a sunset cruise. The date and time worked well for everyone, and we had an unforgettable time celebrating the soon-to-be bride!
Create a Guest List
Creating a guest list is essential when organizing a memorable hen do in Brighton. To create a guest list for your event, follow these steps:
1. Initiate the process with the bride-to-be: Engage in a discussion with her to determine whom she wishes to invite.
2. Take the budget into account: Calculate the number of guests you can afford based on the event budget.
3. Include close friends and family: Extend an invitation to the bride-to-be's nearest and dearest friends and family members.
4. Consider the dynamics of the group: Ensure that everyone will get along harmoniously and have an enjoyable time.
5. Seek recommendations: Request suggestions from the bride-to-be's closest friends and family regarding any additional guests.
6. Consider the planned activities: Invite guests who will derive pleasure from and participate in the planned activities.
7. Finalize the list: Take all the aforementioned factors into consideration and ensure that you have the contact information for each guest.
Some additional suggestions for creating a guest list:
Give thought to sending save the date cards or emails to allow guests to make necessary plans.
Clearly communicate any expectations or requirements for the event.
Keep the guest list manageable to foster a more intimate and rewarding experience for everyone.
Decide on a Theme
When deciding on a theme for a hen do in Brighton, it is essential to consider the interests and hobbies of the bride-to-be. Taking into account her personality and passions is important. For instance, if she loves the ocean, a seaside theme would be ideal.
Likewise, if she appreciates retro style, a vintage theme would be a great choice. It is advisable to align the theme with the location and embrace the artistic and bohemian atmosphere of the city. Opting for a festival-themed hen do or celebrating iconic landmarks could be fantastic options.
It is also crucial to stay up-to-date with the latest trends and incorporate them into the chosen theme. Asking guests to dress according to the theme will enhance the memorability of the event. Incorporating theme-related activities and games, such as a vintage photo shoot or a swing dancing lesson, can elevate the overall experience.
Ultimately, the most vital aspect is to ensure that the selected theme reflects the preferences of the bride-to-be while creating a joyful and memorable atmosphere for everyone involved.
Select the Venue
Selecting the perfect venue is crucial when planning a memorable hen do in Brighton. When considering the perfect venue for a hen do, it is important to choose a centrally located venue in Brighton. This will provide convenience and easy transportation for all guests.
It is essential to consider the size and capacity of the venue. Ensuring that the venue can comfortably accommodate all guests and checking for any group size restrictions is key. In terms of facilities and amenities, it is important to look for a venue that provides necessary amenities such as a dance floor, sound system, private bar, and catering options. A venue that suits the desired vibe or theme of the hen do, such as a cocktail bar, nightclub, or garden venue, should also be selected.
Determining the budget and shortlisting venues within the price range is important, considering any extra charges for decorations or entertainment. By considering these factors and selecting the perfect venue, a memorable hen do in Brighton can be planned.
Plan Fun Activities and Games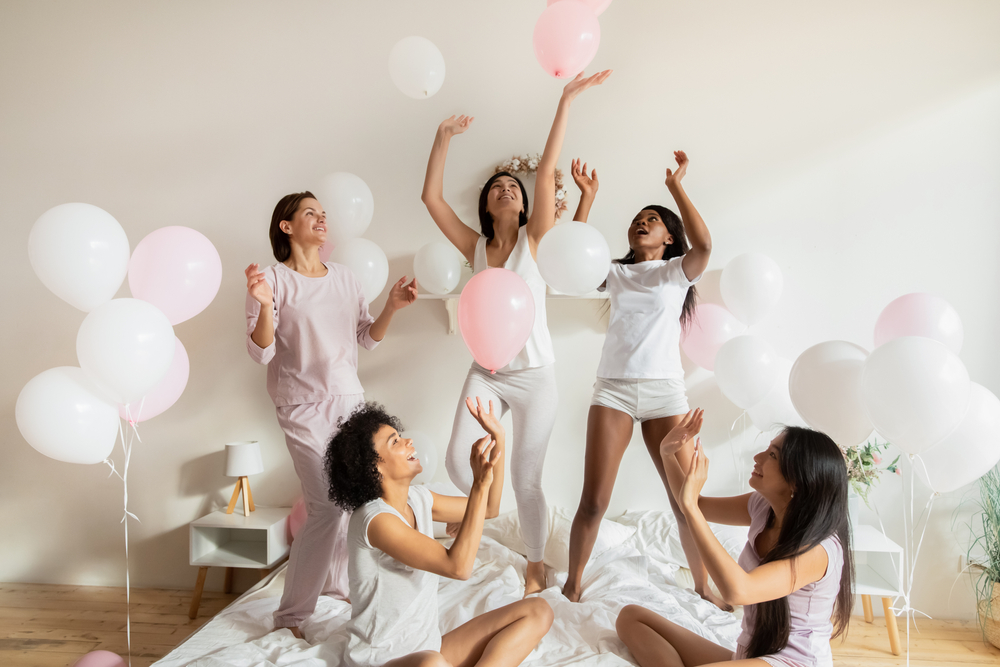 Planning fun activities and games is crucial for a memorable hen party in Brighton. Here are some ideas to make the day extra special:
Arrange a scavenger hunt around Brighton, encompassing landmarks such as the Brighton Pier and the Royal Pavilion. Divide the group into teams and provide them with a list of items to find or challenges to complete. The first team to finish will receive a prize.
Reserve a cocktail making class where you and the hens can learn how to mix and create delectable cocktails. It's an enjoyable and interactive activity that will leave everyone with newfound skills and delightful drinks to savour.
Organise a life drawing session to add a creative twist to the hen party. A professional artist will guide the group in sketching a nude model. It's a distinct and entertaining activity that will undoubtedly generate lots of laughter and lasting memories.
Kickstart the day with a bottomless brunch at a trendy restaurant in Brighton. Indulge in delicious food and unlimited beverages while celebrating the bride-to-be. It's an excellent way to energise yourselves for the day's activities.
Remember to take into account the bride-to-be's preferences and interests when selecting activities and games for the hen party. The objective is to plan a day filled with laughter, bonding, and enjoyable memories to treasure. After all, the primary aim of a hen party is to celebrate the future bride and create enduring experiences with friends.
Did you know that Brighton is renowned for its vibrant nightlife and lively atmosphere, making it the ideal destination for an unforgettable hen party?
Consider Hiring Entertainment
When planning a memorable hen do in Brighton, hiring entertainment can add fun and excitement to the event. Here are some options to consider:
Live performers: Hire musicians, dancers, or a comedy act to create a lively atmosphere. Choose performers that align with the theme or preferences of the bride-to-be and the group.
Drag queen entertainment: Book a drag queen show for a fantastic and high-energy experience. Drag queens are known for their fabulous performances and interactive shows that create lasting memories.
Cocktail making classes: Organise a class with professional mixologists to teach the group how to create delicious and Instagram-worthy drinks. This activity provides entertainment and the opportunity to learn a new skill.
Photo booth or selfie station: Rent a photo booth or set up a selfie station with props to capture fun memories. Guests can take silly photos together and leave with instant prints as a memento.
Themed parties: Create a themed party with costumes, decorations, and a DJ to elevate the entertainment factor. Themes like 80s, casino night, or tropical paradise ensure everyone has a great time.
The choice of hiring entertainment options will depend on preferences, budget, and group size. Whatever you choose, incorporating entertainment into the hen do will create an unforgettable experience for the bride-to-be and her friends.
Organize Transportation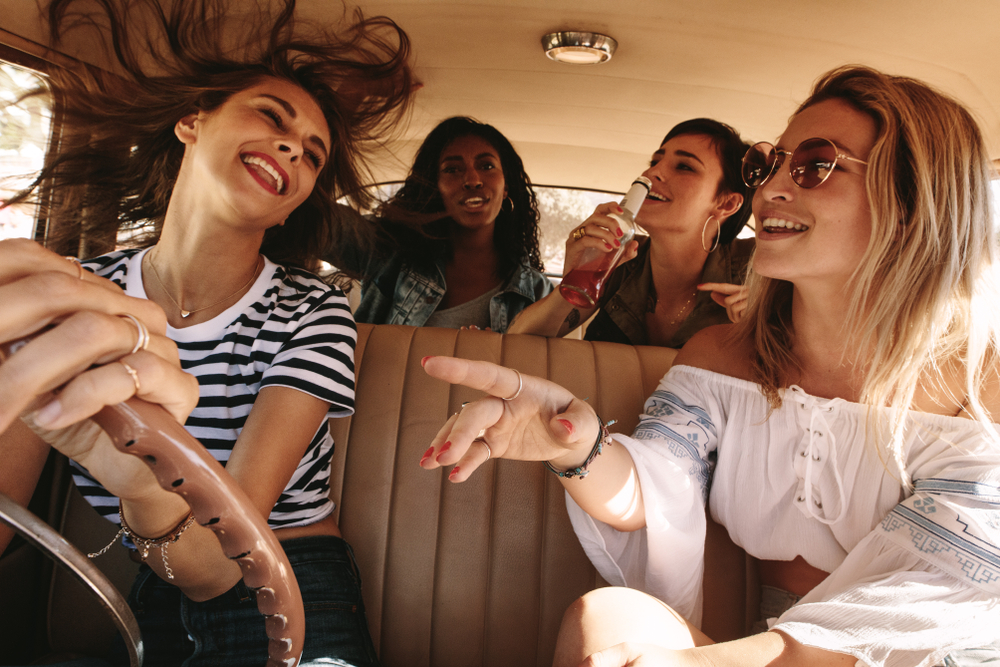 To ensure a smooth and enjoyable hen do in Brighton, it is essential to organize transportation properly. One way to achieve this is by arranging for the hire of a minibus or coach to transport the entire group to and from venues and activities. This eliminates the hassle of multiple taxis or relying on public transportation and ensures that everyone stays together throughout the event.
If you want to add a touch of style to the transportation, consider booking a party bus or limousine. This not only provides a glamorous mode of transport but also creates a memorable atmosphere for the group.
For those on a tighter budget, there are still options available. You can arrange for a designated driver or make use of ride-sharing services, which offer convenient and safe travel without worrying about parking or navigating unfamiliar roads.
To ensure everything runs smoothly, plan the transportation schedule ahead of time. Take into account the distance between venues and factor in travel time. Communicate this schedule to all participants, providing pick-up and drop-off times for everyone's convenience.
It's important to consider any special needs or preferences of the group, such as accessibility. Make the necessary accommodations to ensure that everyone has a memorable and inclusive experience during the hen do.
In the early 1900s, Brighton had a transportation system consisting mainly of horse-drawn carriages and trams. The trams, powered by electricity, were popular among both locals and visitors. As technology advanced, trams were eventually replaced by buses and cars, bringing about a significant change in Brighton's transportation landscape.
Arrange Accommodation
Arranging accommodation for a hen party in Brighton is an exciting task. Kindly take note of the following instructions:
Research different accommodation options available in Brighton.
Opt for a centrally located place that is near activities and nightlife.
Calculate the number of guests and choose accommodation that can comfortably accommodate everyone.
Consider desired amenities such as Wi-Fi, parking, and a fully equipped kitchen.
Set a budget and search for options within that price range.
Contact accommodation providers directly or make a reservation through a reputable platform.
Double-check the booking details and confirm with the accommodation provider.
Notify the provider in advance of any specific requirements or requests.
By adhering to these steps, you will be able to arrange comfortable and suitable accommodation for your hen party in Brighton.
Plan Meals and Refreshments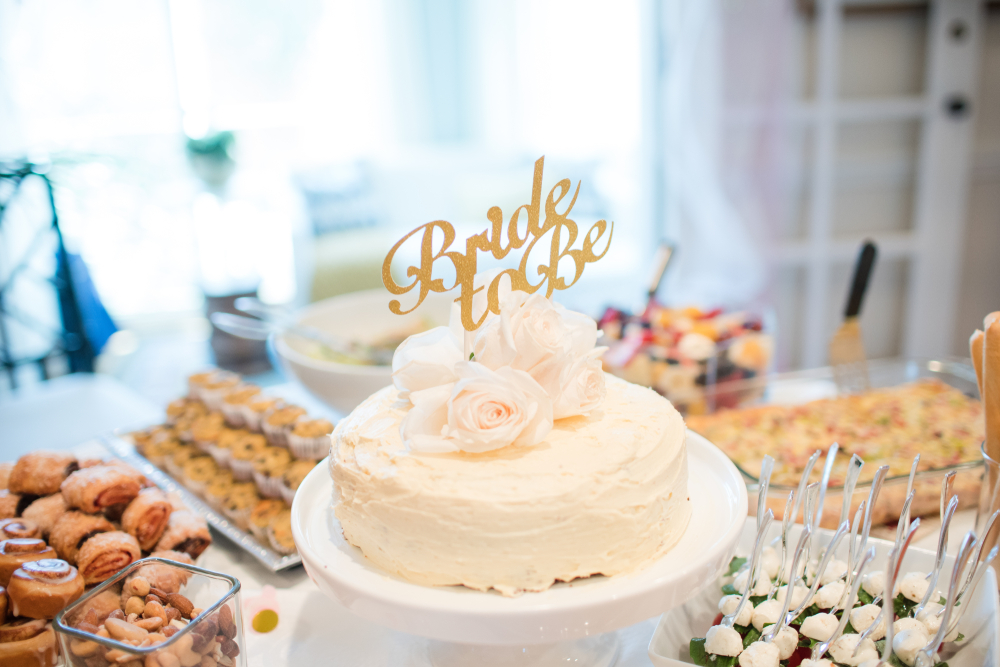 Consider dietary restrictions: When planning meals and refreshments for a hen do in Brighton, please take into account any dietary restrictions or allergies the attendees may have. This may include options for vegetarians, vegans, those who are gluten-free, or those who are dairy-free.
Choose a variety of options: Provide a range of meal and refreshment options to cater to different tastes. This could include finger foods, buffet-style meals, or a sit-down dinner at a local restaurant.
Coordinate with the venue: If you are hosting the hen do at a specific venue, check if they offer in-house catering options for planning meals and refreshments. This can simplify the planning process and ensure that the meals and refreshments are seamlessly integrated into the event.
Consider the time of day: Plan meals and refreshments based on the schedule of activities. For example, if a late-night dance party is planned, provide energizing snacks or drinks to keep everyone going.
Add a special touch: Make the meals and refreshments more memorable by adding personalized touches such as custom cocktails or themed decorations. This will enhance the overall experience and make it feel more special.
Here's a fun fact: Brighton is renowned for its vibrant food scene, with plenty of fashionable cafes, restaurants, and street food vendors. So when planning meals and refreshments, you'll have a wide variety of delectable choices to ensure a memorable culinary experience for everyone!
Don't Forget Decorations and Party Favors
When planning a memorable hen do in Brighton, don't forget about decorations and party favors. These details can create a festive and enjoyable atmosphere. Here are some ideas to consider:
Choose a theme: Select a theme that suits the bride's personality. This could be glamorous Hollywood or a whimsical garden party.
Decorate the venue: Use balloons, banners, and centrepieces to transform the space. Choose decorations that match the theme.
Create a photo booth: Set up an area with props and backdrops for memorable photos.
Personalized party favors: Give each guest a small personalized gift as a token of appreciation, such as customized wine glasses or tote bags.
Hen party accessories: Provide the bride and her squad with matching accessories like sashes or headbands.
Party games: Incorporate fun games and activities into the itinerary. From bridal-themed quizzes to scavenger hunts, these games will add enjoyment.
True story: During a hen do in Brighton, the bride's friends went all out with decorations. They transformed the venue into a tropical paradise with palm leaves, flamingo decorations, and vibrant colors. It created a fun and lively atmosphere that reflected the bride's personality. The party favors were mini cocktail kits, allowing guests to mix their own tropical drinks. The decorations and party favors made the hen do feel unique and special, leaving lasting memories for everyone involved.
Capture the Memories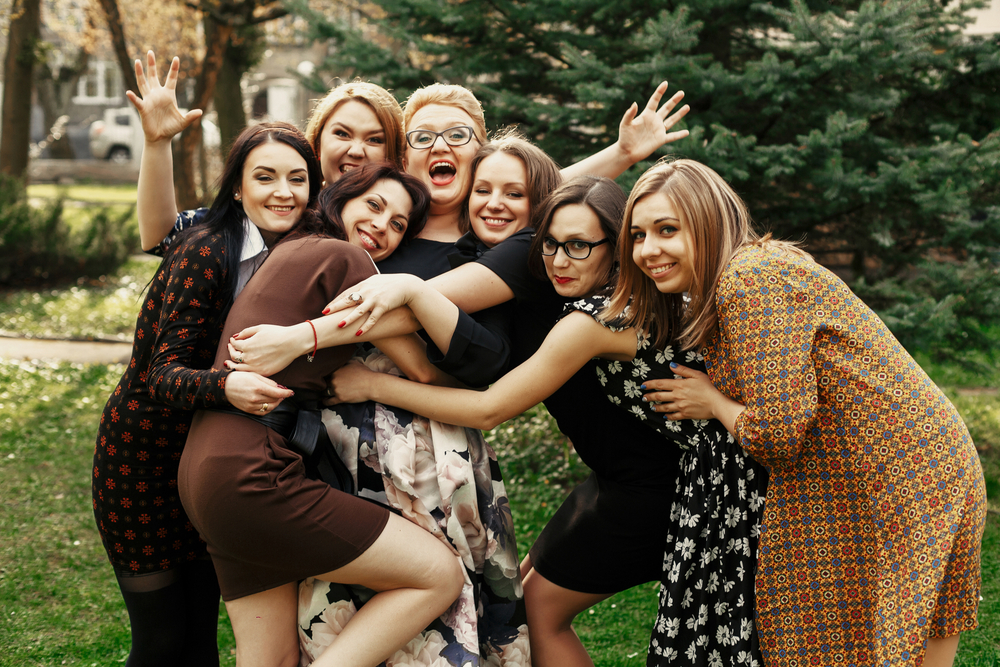 Capturing the memories of a hen do in Brighton is essential. Here are some effective ways to capture the memories:
Engage the services of a professional photographer: Consider engaging the services of a professional photographer to capture high-quality and candid shots of the hen do. They possess the skills and equipment necessary to capture beautiful and meaningful moments.
Establish a photo booth: Set up a photo booth at the venue with enjoyable props and backdrops. This will encourage guests to take memorable photos and create lasting memories. You can even hire a photo booth company that offers immediate prints for guests to take home.
Encourage guest participation: Request that guests bring their cameras or smartphones and document the event. This way, you can gather a variety of perspectives and candid shots.
Arrange a group photograph: Assemble all attendees for a group photograph at a memorable location or landmark in Brighton. This will serve as a reminder of the fun and bond shared during the hen do.
Create a scrapbook: Provide each guest with a page to write messages and add photos from the hen do. Compile all the pages to create a unique and personalized scrapbook as a keepsake for the bride-to-be.
By following these suggestions, you can ensure that the memories of the hen do in Brighton are captured and preserved for everyone to cherish.
Create an Itinerary
When planning a hen do in Brighton, it is crucial to create a well-structured itinerary to ensure organized and enjoyable activities for everyone. Here is a step-by-step guide to help you create an itinerary for your upcoming event.
1. Conduct thorough research on the various activities and attractions available in Brighton. Consider options like dance classes, beauty treatments, cocktail making classes, or visits to the beach. This research will provide you with a range of choices to include in your itinerary.
2. Take into account the preferences and interests of the bride-to-be and the attendees. This will help you determine the activities to be included in the itinerary. If you have adventurous individuals in the group, you may consider including activities like zip-lining or kayaking.
3. Create a detailed schedule that outlines the timing of each activity, their duration, travel time, breaks, and meal times. This will help the attendees stay informed and organized throughout the event.
4. Make necessary bookings and reservations in advance to secure availability. This may include booking restaurants for meals or arranging transportation for the group. By doing so, you can ensure smooth and seamless execution of the itinerary.
5. Share the itinerary with the attendees well in advance to allow them to plan and prepare accordingly. This will give them an opportunity to familiarize themselves with the planned activities and make any necessary arrangements.
6. Allocate some free time in the itinerary for the attendees to explore Brighton and enjoy its local attractions. This will add flexibility to the schedule and allow everyone to make the most of their time in the city.
7. Have a contingency plan in place for any unforeseen circumstances or changes to the schedule. This will ensure that you can adapt and make alternative arrangements if needed.
8. During the hen do, stick to the itinerary as closely as possible. Be flexible and make adjustments whenever necessary. Keep track of time to ensure that activities are completed as scheduled.
9. After the hen do, gather feedback from the attendees to evaluate the success of the itinerary. This feedback will help you make improvements for future events and ensure greater satisfaction among the participants.
By following these steps, you will be able to create a comprehensive and enjoyable itinerary for a memorable hen do in Brighton.
Set a Budget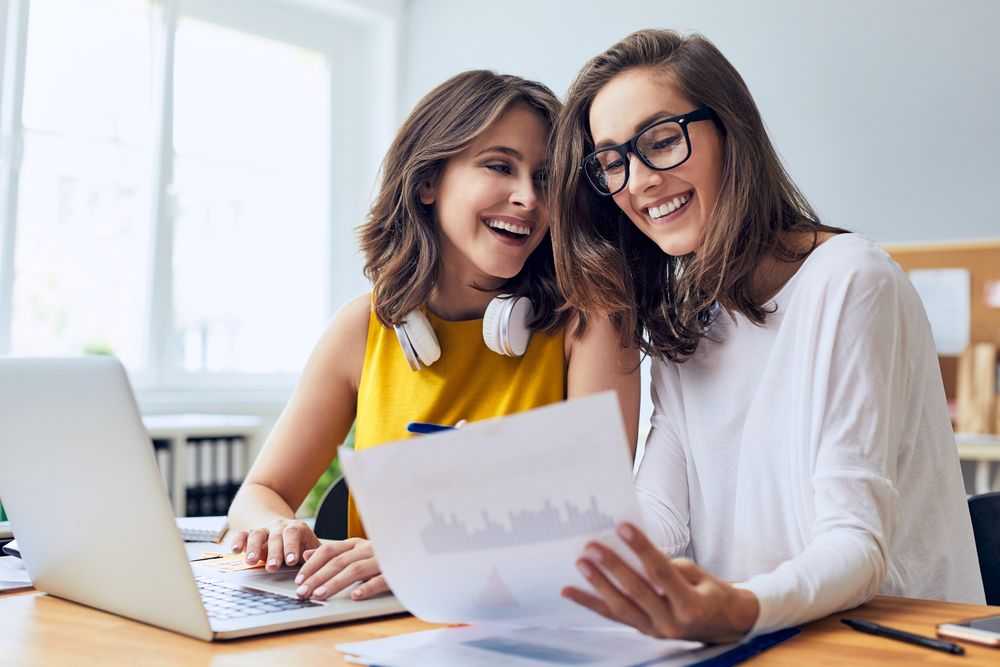 When planning a hen do in Brighton, it is crucial to set a budget in order to effectively manage expenses. Here are the steps to help you establish a budget for your hen do:
Make a comprehensive list of all expenses, including accommodation, transportation, activities, food, and drinks.
Research the average costs for each item on the list.
Take into consideration the number of attendees and set an appropriate total budget.
Prioritize the key aspects of the hen do and allocate a larger portion of the budget accordingly.
Consider additional costs such as decorations, attire, and tips for service providers.
Create a spreadsheet or use a budgeting app to keep track of expenses and ensure that you stay within the budget.
Communicate and Coordinate with the Bride
When planning a hen party in Brighton, it is crucial to effectively communicate and coordinate with the bride. By doing so, you can ensure that her preferences and expectations are met. To achieve this, please follow the following steps:
1. Initiate a conversation: Start by contacting the bride to discuss her vision for the hen party. Inquire about her preferred activities, themes, and any specific requirements.
2. Create a group chat: Establish a group chat that includes the bride and all attendees. This will facilitate open communication and the exchange of ideas.
3. Set a budget: Engage in a discussion to determine a reasonable budget that works for everyone involved. This will serve as a guide for decision-making regarding activities, accommodation, and expenses.
4. Collect preferences: Each attendee should be asked about any dietary restrictions, allergies, preferred dates, and suggested activities.
5. Collate and prioritize ideas: Compile a list of suggested activities, themes, and destinations based on the bride's preferences and the interests of the group.
6. Confirm bookings: Once decisions have been made, take responsibility for making the necessary bookings and reservations.
7. Provide regular updates: Keep all participants informed of important updates or changes to the plans. Maintain consistent communication with the bride.
8. Delegate tasks: Assign specific tasks to attendees, such as organizing decorations or games.
9. Prepare an itinerary: Create a detailed itinerary that includes timings, locations, and special instructions. Share this itinerary with all attendees.
10. Finalize arrangements: Double-check bookings and arrangements before the hen party. Confirm everything with the bride.
By following these steps, you will effectively communicate and coordinate with the bride, guaranteeing a memorable and enjoyable hen party in Brighton for everyone involved.
Have Fun and Enjoy!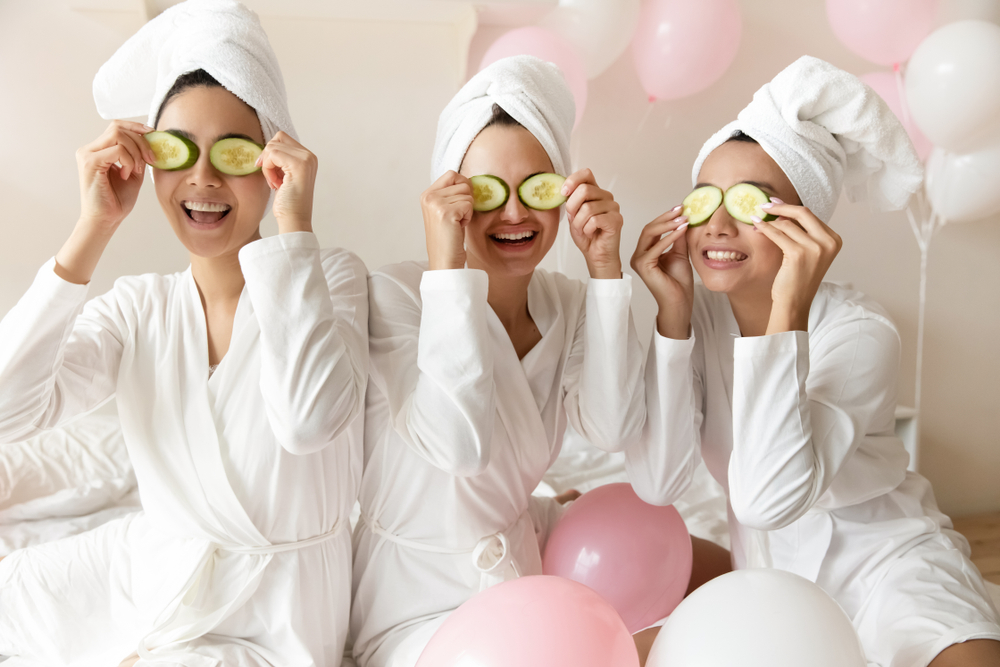 Planning a memorable hen do in Brighton? The key is to have fun and enjoy! Here's how:
Take part in exciting activities such as cocktail making classes, dance parties, or scavenger hunts for an unforgettable day.
Explore Brighton's lively nightlife by visiting popular clubs, bars, and pubs.
Indulge in delicious food at local restaurants and cafes that offer a variety of cuisines.
Relax and pamper yourselves with spa treatments, massages, or a day at the beach.
Capture lasting memories with photographs or a professional photographer.
Surprise the bride-to-be with personalized gifts, decorations, or customized accessories.
Ensure everyone's comfort and safety with pre-arranged transportation and accommodation.
Remember, the focus is to celebrate the bride-to-be and create unforgettable experiences together. So, let go, enjoy each other's company, and celebrate this special occasion.
Did you know? Brighton Pier attracts over 4.5 million visitors each year. It offers amusement rides, arcades, and stunning views of the sea.
What Are Some Popular Hen Party Activities in Brighton?
Brighton is a popular destination for hen parties, offering a range of exciting activities. If you're wondering, "What are some popular hen party activities in Brighton?" well, look no further! Here are some fantastic options to consider:
1. Cocktail Making: Brighton boasts stylish cocktail bars where you and your fellow hens can learn the art of mixology. Get hands-on and shake up your own delightful concoctions. It's a great way to spend your evening, learning new recipes and sipping on the delicious creations you've made.
2. Dance Classes: Let loose and show off your moves with dance classes such as burlesque, pole dancing, or salsa. You and your friends will have a blast learning new steps and grooving to the rhythm. It's the perfect activity to get your groove on and create fantastic memories together.
3. Spa Day: Pamper yourselves and indulge in a relaxing spa day. Brighton offers various spa facilities where you can enjoy rejuvenating treatments such as massages, facials, and manicures. Take some time to unwind and rejuvenate your body and mind before the big day.
4. Life Drawing: Unleash your inner artist with a fun and quirky life drawing class. With a professional nude model as your subject, you can let your creativity flow and have a good laugh with your friends. It's a unique and memorable activity that will surely make your hen party unforgettable.
5. Treasure Hunt: Embark on an exciting treasure hunt and explore the hidden gems of Brighton. Solve clues, complete challenges, and enjoy the thrill of uncovering secret locations in the city. It's a fantastic way to bond with your friends and have an unforgettable adventure together.
In addition to these activities, Brighton also offers other fantastic options for a memorable hen party. You can attend a hilarious comedy show, take a delightful boat trip along the beautiful coastline, or indulge in a delicious afternoon tea. Whatever you choose, Brighton guarantees an unforgettable experience that you and your hens will cherish forever.
What Are the Best Bars and Nightclubs for a Memorable Hen Do in Brighton?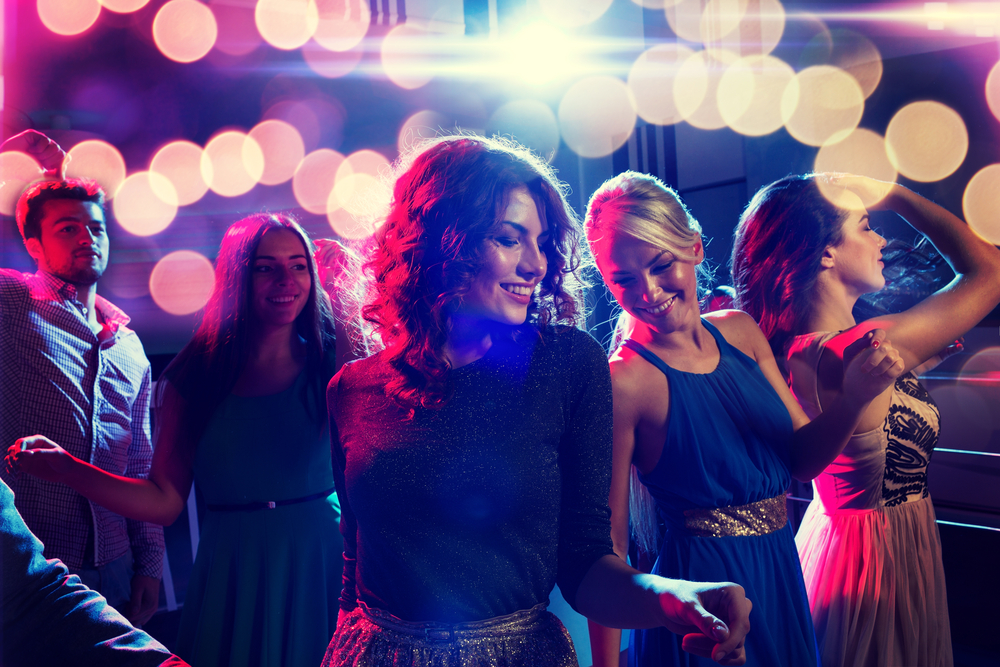 When planning a hen party in Brighton, it is essential to discover the best bars and nightclubs. Here are some top options:
The Mesmerist: This vintage-style bar offers a wide selection of cocktails and live music, making it a fantastic choice for a hen party in Brighton.
Patterns: Known for its vibrant nightlife, Patterns is a popular club with a rooftop terrace and DJs playing various genres of music. It's a perfect spot for a hen party in Brighton.
Revolucion de Cuba: If you're looking for a lively Latin-inspired venue with delicious cocktails and salsa and reggaeton music, Revolucion de Cuba is the place to be for a hen party in Brighton.
The Haunt: As an intimate venue hosting live music, comedy nights, and club nights, The Haunt provides a versatile and entertaining option for a hen party in Brighton.
Pryzm: With multiple floors and themed rooms, Pryzm stands out as one of the largest nightclubs in Brighton, offering plenty of space and diverse experiences for a hen party.
The Funky Fish Club: For a fun and unforgettable experience, The Funky Fish Club is a quirky nightclub with themed rooms that will add excitement to your hen party in Brighton.
The Coal Shed: If you're seeking a classy cocktail bar with a sophisticated atmosphere, a wide selection of drinks, and delicious food options, The Coal Shed is a perfect choice for a hen party in Brighton.
Remember to check the opening hours and entry restrictions beforehand, as some venues may require advanced booking, especially for larger groups.