Brighton, often dubbed the seaside jewel of the UK, is renowned for its picturesque beaches, historic piers, and charming lanes. But as the sun dips below the horizon, the city undergoes a mesmerizing transformation. The gentle hum of daytime activities gives way to the pulsating rhythms of Brighton nightlife.
A city that basks in the sun by day comes alive with neon lights and echoing beats by night.Brighton's nightlife is as diverse as its populace. Drawing influences from its rich history as a coastal resort town and its contemporary status as a cultural hub, the city offers a nightlife experience that's both eclectic and exhilarating.
From traditional British pubs with their cozy corners and crafted beers to ultra-modern nightclubs playing the latest electronic dance music, there's something for every reveler's taste.While this guide primarily focuses on the best bars and clubs, it's essential to recognize that Brighton's nightlife isn't confined to just these venues.
The city's vibrant arts scene means that on any given night, one can find live music performances, theatre shows, and impromptu street performances, all adding to the dynamic nocturnal tapestry.Whether you're a local looking to discover a new hotspot or a tourist eager to dive into Brighton's nocturnal culture, this guide promises to be your compass.
We'll navigate through the city's best bars and clubs, offering insights, recommendations, and a glimpse into what makes each venue unique.
The Mesmerizing Nightlife of Brighton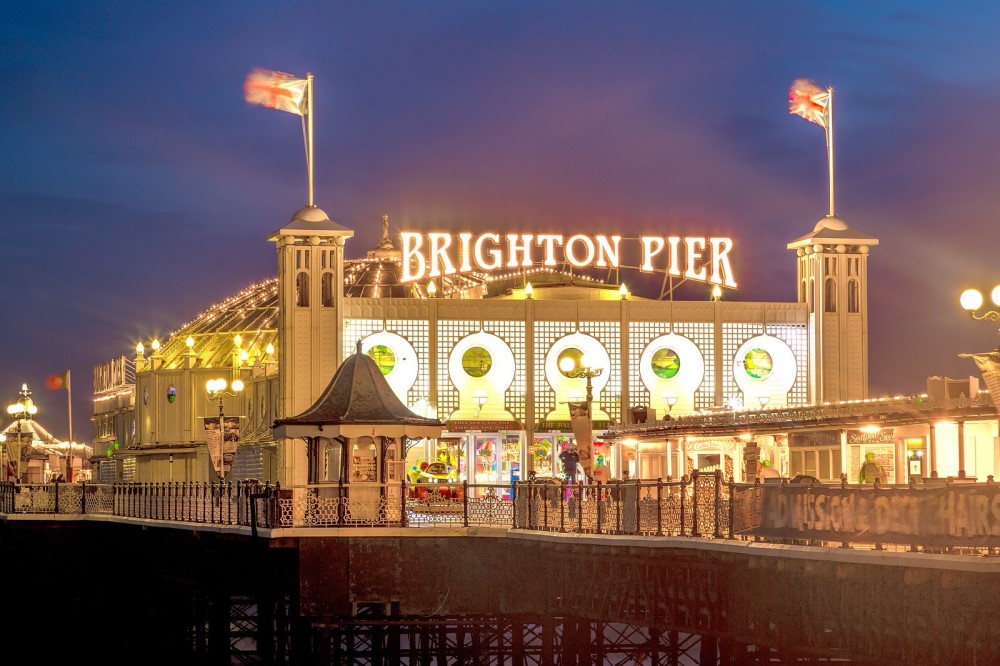 Brighton is renowned for its mesmerizing nightlife, showcasing a wide selection of bars and clubs to suit all preferences. The vibrant atmosphere and diverse entertainment options make it a favored destination for both locals and tourists.
In Brighton, you can discover trendy bars where you can enjoy skillfully crafted cocktails and mingle with the stylish crowd. The city offers themed bars, ranging from classy speakeasies to lively rooftop bars that provide breathtaking views. Whether you seek a peaceful spot for conversation or a bustling dance floor, Brighton has it all.
When it comes to clubs, Brighton presents an exhilarating nightlife scene for partygoers. From intimate underground venues to high-energy clubs, there is always a place to groove to the hottest beats. Many clubs in Brighton also feature live music performances and DJ sets, further enhancing the electrifying atmosphere.
To fully immerse yourself in the mesmerizing nightlife of Brighton, explore the renowned North Laine area, filled with eccentric bars and pubs. Here, you can savor live music, comedy shows, and late-night entertainment. The iconic Brighton seafront hosts popular clubs that showcase stunning ocean views, offering the perfect setting for dancing the night away.
The Lively Bar Scene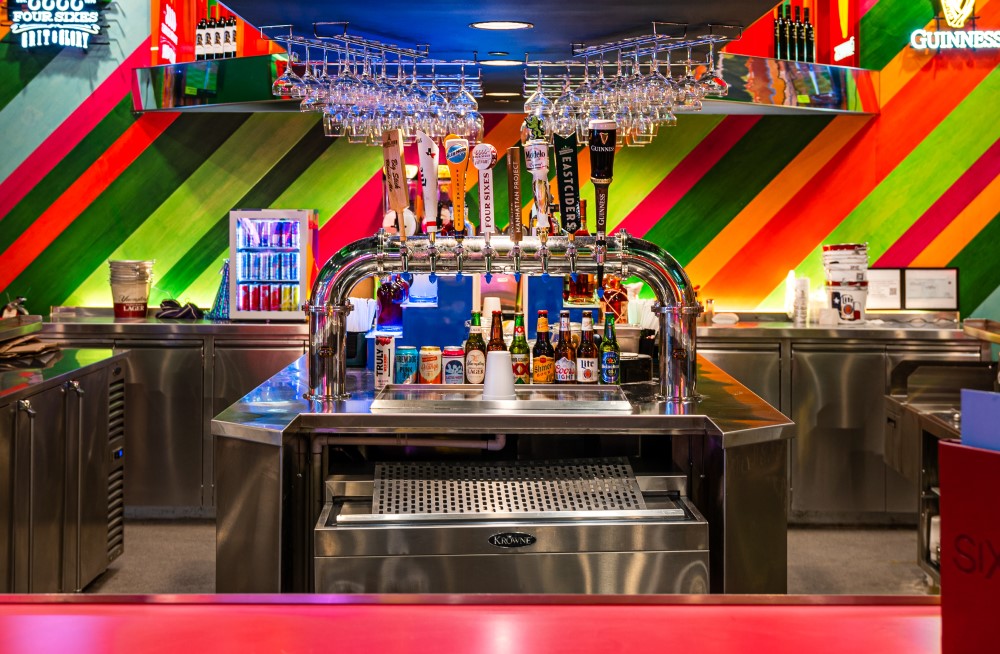 The lively bar scene in Brighton is a thriving and vibrant community. With a plethora of options available, individuals can choose from a variety of bars that suit their personal tastes and preferences. Whether you are a tourist or a local, there is something for everyone. From chic cocktail bars to traditional pubs, the choices are endless. The streets of Brighton are teeming with establishments that offer unique and unforgettable experiences.
One standout feature of the bar scene in Brighton is the impressive selection of craft beers. Many of the bars boast an extensive range of Brighton craft beers, allowing enthusiasts to indulge in both locally brewed creations and distinctive flavors from across the globe.
In addition, the live music and entertainment at Brighton's bars are not to be missed. Regularly hosting live performances, these establishments showcase the talents of local artists and contribute to an exhilarating atmosphere. Whether it's a solo artist or a full band, there is always something happening that will leave you captivated in these bars.
The bar scene in Brighton presents excellent opportunities for socializing and meeting new people. Blending locals and tourists, the bars create a lively and energetic environment that is perfect for unwinding, savoring a drink, and immersing oneself in the vibrant atmosphere.
Trendy Cocktail Bars to Explore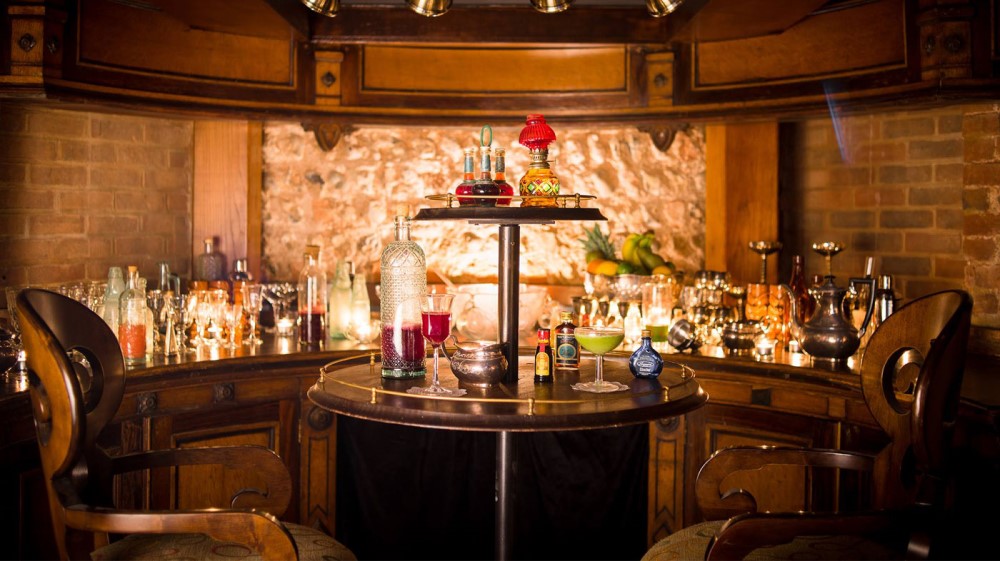 When thou art exploring Brighton's vibrant nightlife, prithee taketh a look at these trendy cocktail bars to explore:
The Plotting Parlour: This elegant bar doth offer a wide selection of imaginative cocktails. The menu doth showcase unique mixtures that wilt amaze cocktail enthusiasts.
The Mesmerist: Enter this atmospheric venue and indulge in a varied range of cocktails, from traditional favorites to innovative remixes.
The Bok Shop: Renowned for its delectable chicken dishes, The Bok Shop also doth boast an impressive cocktail menu. Savor signature cocktails such as the Bokopolitan or the Bokjito whilst indulging in their mouthwatering food.
Twisted Lemon: This hidden jewel in the North Laine area of Brighton doth offer expertly blended cocktails that harmonize flavors in a cozy and intimate setting.
The Fix: If thou dost appreciate speakeasy-style bars, The Fix is a place thou must visit. This hidden bar doth combine a vintage atmosphere with a modern touch. Their skilled mixologists doth serve innovative and visually stunning cocktails that wilt impress thee.
When thou dost visit these trendy cocktail bars to explore, it is recommended to arrive early, especially on weekends, as they doth tend to get busy. Bear in mind that some bars may hast age restrictions or require reservations for larger groups. Embrace the lively ambiance and delight in the art of mixology at these chic establishments.
Cozy and Quaint Pubs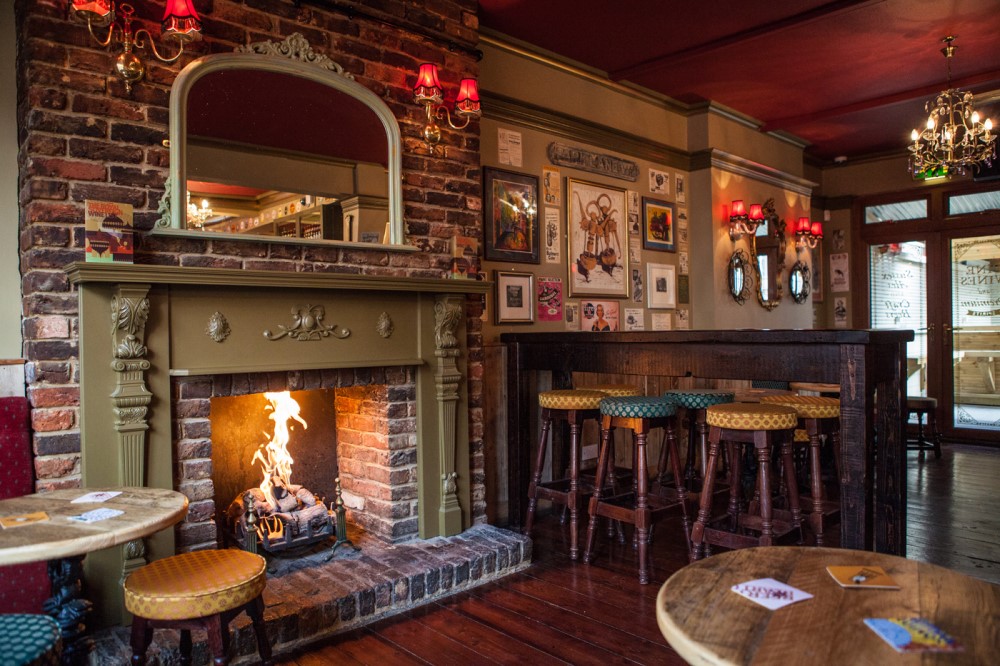 When exploring Brighton's nightlife, do not miss out on the cozy and quaint pubs that offer a warm atmosphere for a relaxing evening. Here are some suggestions:
Sixes Brighton: A newer addition to Brighton's pub scene, Sixes offers a delightful blend of traditional pub vibes with a modern twist. Known for its cricket-themed ambiance, it's a must-visit for both cricket enthusiasts and those looking for a refreshing evening out.
The Basketmakers Arms: This charming pub, tucked away in a quiet street, is known for its welcoming ambiance and selection of traditional ales. Enjoy a pint by the fireplace while soaking in the pub's historic charm.
The Lion and Lobster: Situated in a 16th-century building, this pub exudes character and charm. With its low ceilings, wooden beams, and roaring fireplaces, it offers a truly authentic and cozy experience.
The Evening Star: This small and unassuming pub may not look like much from the outside, but step inside and you will be rewarded with a fantastic selection of craft beers and a friendly atmosphere.
The Black Dove: Known for its eclectic décor and cozy seating, The Black Dove is ideal for those seeking a pub with a unique atmosphere. Sip on one of their specialty cocktails or indulge in their extensive whisky collection.
The Cricketers: Situated near the Brighton Pavilion, The Cricketers is a popular pub among locals. With its welcoming atmosphere, cask ales, and outdoor seating area, it is the perfect spot to unwind after a day of exploring the city.
Whether you are looking for a traditional experience, a hidden gem, or a place with a touch of quirkiness, Brighton has a variety of cozy and quaint pubs to suit every taste. Discover the charm and warmth of these establishments as you enjoy a drink or two in their inviting surroundings.
Thriving Clubbing Scene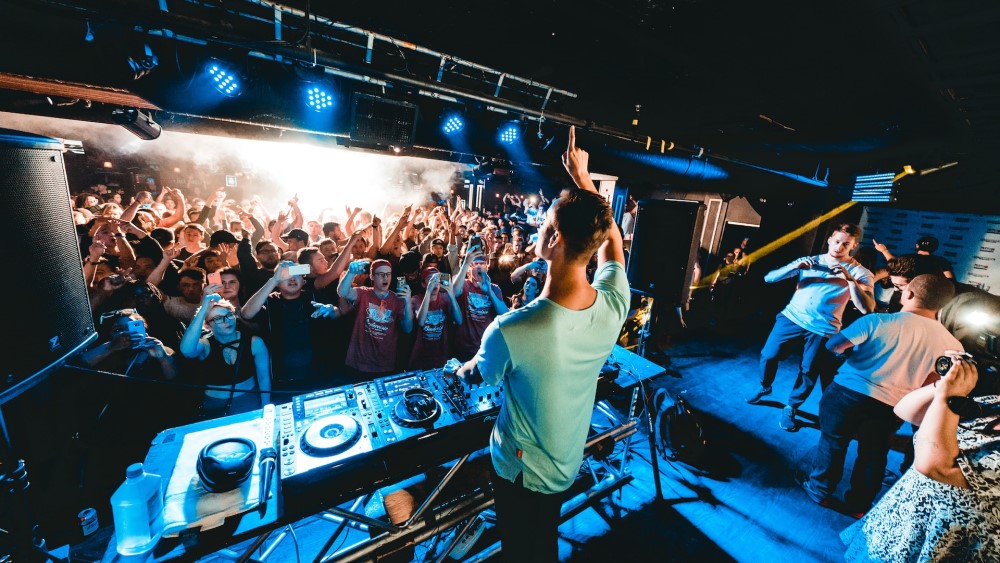 The clubbing scene in Brighton is absolutely thriving, offering a vibrant nightlife experience for both locals and visitors. Brighton boasts a wide array of clubs that cater to various music genres and preferences.
Whether you're into electronic dance music, live bands, or alternative beats, rest assured, there is a club that perfectly suits your taste. Renowned DJs from all corners of the globe are inevitably attracted to Brighton's thriving clubbing scene. Esteemed artists frequently grace the stage, delivering exhilarating performances that keep the dance floors packed and the energy levels sky-high.
Remarkably, clubs in Brighton often organize themed nights, thus amplifying the excitement of the overall clubbing experience. From retro parties to disco-themed events, these exceptional nights create a distinctly unique atmosphere, allowing partygoers to unleash their creativity by donning fantastic costumes.
What sets Brighton's clubbing scene apart is its inclusivity and diversity, warmly embracing individuals from all walks of life. It's a city where anyone can comfortably express themselves whilst reveling in the enchanting music and ambiance.
Remarkably, many clubs in Brighton stay open until the early hours of the morning, granting clubbers ample time to wholeheartedly immerse themselves in the buzzing atmosphere. Thus, whether you're a die-hard clubber or simply seeking an unforgettable night out, Brighton's thriving clubbing scene is certain to provide an extraordinary and unforgettable experience.
So why wait? Come and join the pulsating beats and vibrant energy of the city's sensational nightlife.
LGBTQ+ Friendly Nightlife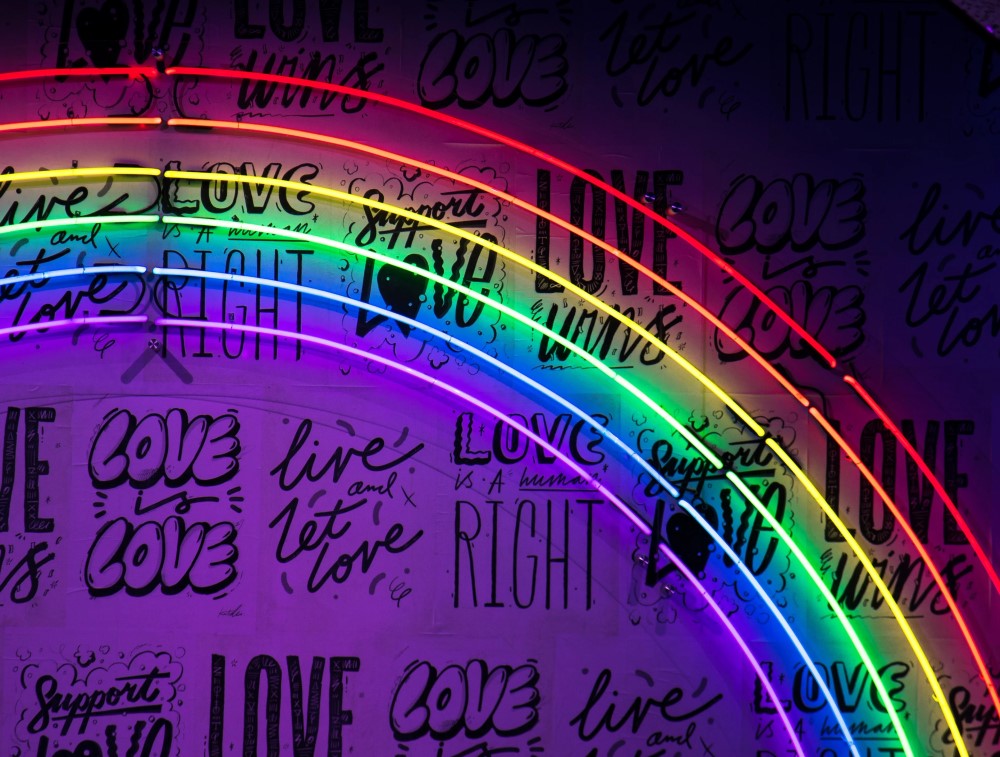 LGBTQ+ friendly nightlife in Brighton offers a vibrant and inclusive atmosphere. Here are key establishments known for their welcoming environment:
The Bulldog: This gay bar is a hub for the LGBTQ+ community. It offers a lively atmosphere, drag shows, and themed parties.
The Marlborough: Known as "The Marly," this pub welcomes people of all orientations and regularly hosts LGBTQ+ events, including cabaret and comedy nights.
Revenge: A well-established nightclub, Revenge is a hotspot for the LGBTQ+ community. It features multiple dance floors, themed nights, and renowned DJs.
Dr. Brightons: Situated on the Brighton seafront, Dr. Brightons is a stylish gay bar offering a relaxed atmosphere and fabulous cocktails.
Legends: With three floors of entertainment, Legends is a popular LGBTQ+ venue that hosts drag shows, karaoke nights, and DJ sets.
True story: One evening, a group of friends ventured into Brighton's LGBTQ+ friendly nightlife scene. They started at The Bulldog, where friendly staff and new people made them feel at home. They danced and enjoyed drag queen performances. They then went to Revenge, where they experienced a high-energy club atmosphere and danced until the early hours of the morning. Brighton's nightlife exceeded their expectations, providing a safe and inclusive space for everyone to express themselves and have a memorable night.
Late-Night Eateries for Fulfilling Food Cravings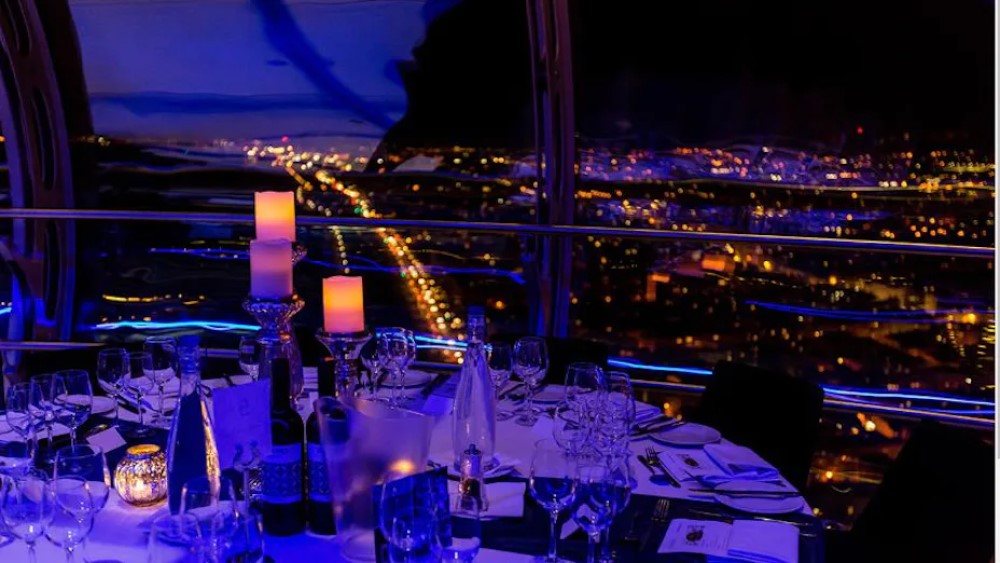 Brighton is home to a variety of late-night eateries that are perfect for fulfilling food cravings. Whether you're in the mood for comforting diner dishes, cheesy pizza, succulent kebabs, or international street food, you'll find something to satisfy your taste buds.
From succulent burgers and hearty breakfast dishes at Diner Delights to traditional Margherita or unique toppings at the pizza parlours, these establishments have got you covered.
If you're looking for a quick and flavorsome bite, the kebab shops in Brighton offer mouth-watering doner kebabs or mixed grill options with a variety of sauces and fillings.
For a culinary adventure, the street food vendors in Brighton serve up a delightful array of international cuisines, including Thai noodles, Indian curries, Mexican tacos, and Middle Eastern falafel.
Known for their freshness and authenticity, these vendors provide a delightful culinary experience.
So, the next time hunger strikes after a night out, be sure to check out one of these fantastic late-night eateries in Brighton and indulge in delicious food that will leave you fully satisfied.
Tips for Navigating the Brighton Nightlife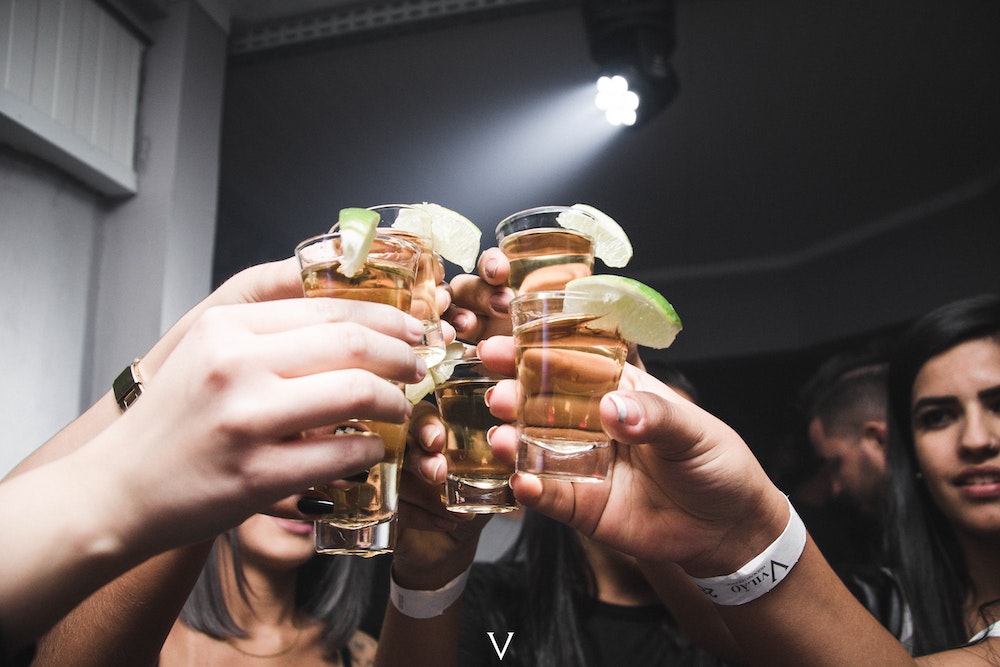 When navigating the Brighton nightlife, it is important to keep in mind some tips for Navigating the Brighton Nightlife and ensure that you are well-prepared and make the most of your experience. Here are some tips to assist you in enjoying the vibrant nightlife scene in Brighton:
Dress appropriately: Take into account the dress code for each venue. Some places may have a more relaxed atmosphere, while others may require formal attire.
Plan your route: Brighton has a wide selection of bars and clubs scattered throughout the city. Map out your itinerary in advance to visit the places you are interested in without wasting time.
Arrive early: Popular venues tend to become crowded later in the evening. Arriving early guarantees that you have enough time to soak in the atmosphere and increases your chances of entering without having to wait in long queues.
Stay hydrated: The consumption of alcohol can lead to dehydration. Drink water throughout the night to stay refreshed and avoid any adverse effects.
Be aware of your surroundings: Brighton is generally a safe city, but remain vigilant, especially when walking between venues or late at night.
Explore various music genres: Brighton offers a diverse music scene, so try out venues that showcase different genres. You may discover a new favorite spot.
Utilize public transportation or taxis: Brighton has excellent public transportation options, including buses and trains. Plan your journey in advance or consider using taxis for a safe trip home.
By following these Tips for Navigating the Brighton Nightlife, you can make the most of your experience and enjoy everything that the Brighton nightlife has to offer.