Exploring the Manchester arts scene unveils a vibrant and diverse landscape of galleries and shows that showcase the city's rich cultural heritage and contemporary artistic expressions. From renowned institutions to emerging spaces, Manchester is a hub for artistic creativity and innovation. Visitors to the city have the opportunity to immerse themselves in a world of visual arts, installations, performances, and more.
The Manchester arts scene has a long-standing reputation for nurturing and promoting local talent while also attracting internationally acclaimed artists. The city's galleries and shows play a significant role in shaping its cultural identity and contribute to the dynamic artistic conversations happening within the community. Whether it's the traditional masterpieces at The Whitworth Art Gallery or the cutting-edge contemporary art at HOME, the Manchester arts scene offers a diverse range of exhibits and experiences for art enthusiasts to explore and enjoy.
Visitors can also stay informed about upcoming exhibitions and events to make the most of their time in this thriving artistic hub. With its ever-evolving arts scene, Manchester continues to captivate and inspire both locals and visitors alike.
The Whitworth Art Gallery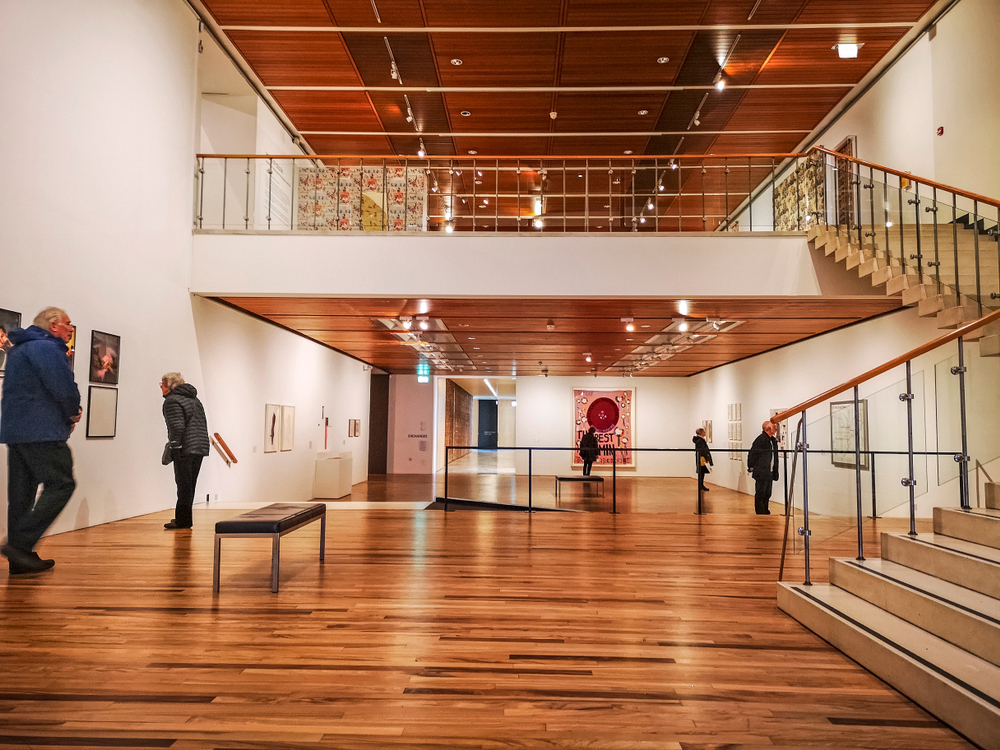 The Whitworth Art Gallery is a well-known cultural institution in Manchester, UK. It presents a wide range of artwork and serves as a platform for established and emerging artists. Visitors to the gallery can expect a vibrant and immersive experience.
The gallery contains over 60,000 artworks, including paintings, sculptures, prints, textiles, and installations. The exhibitions are carefully curated and constantly evolving. The gallery's exquisite architecture combines contemporary design with Victorian charm. The large windows allow plenty of natural light, creating a warm and inspiring atmosphere.
Alongside its collection, the gallery provides educational programmes and events such as workshops, lectures, and guided tours. These opportunities engage visitors of all ages and enhance their understanding of contemporary art.
A visit to The Whitworth Art Gallery is essential for art enthusiasts and those curious about the ever-changing world of art. Allow your creativity to flourish in this cultural gem of Manchester.
Manchester Art Gallery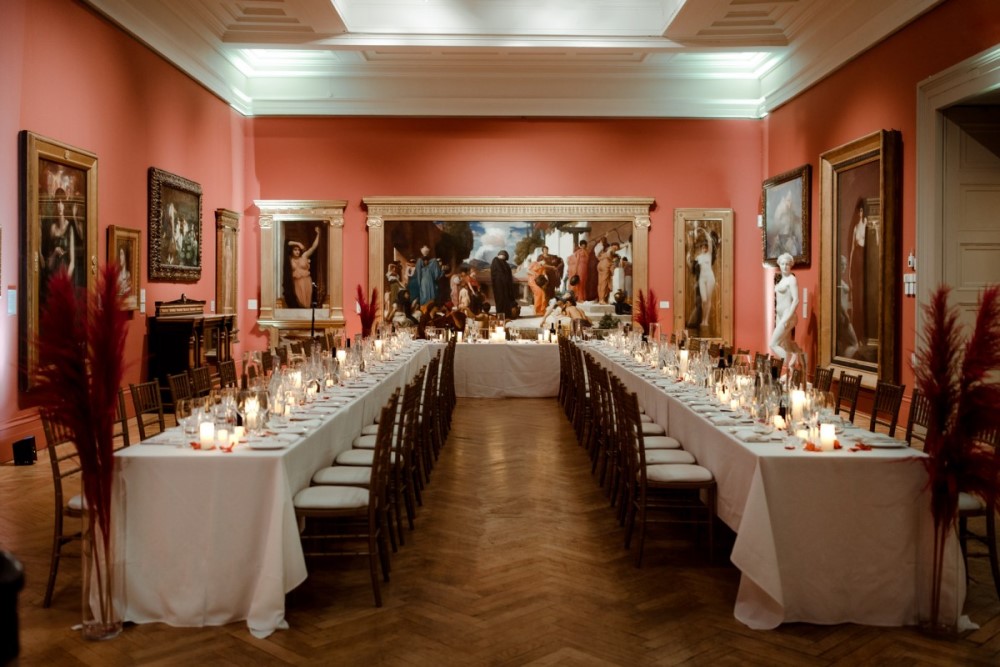 Manchester Art Gallery presents a diverse range of artwork in the heart of the city. It boasts an impressive collection of artworks that cover different time periods and genres. The gallery also hosts temporary exhibitions, featuring works by renowned artists as well as promising newcomers.
Manchester Art Gallery actively engages the local community through workshops, discussions, and educational projects. It offers a unique cultural experience for art lovers and those interested in discovering new creative avenues. Taking part in a guided tour can provide valuable insights and enhance the overall understanding and enjoyment of the art.
The Lowry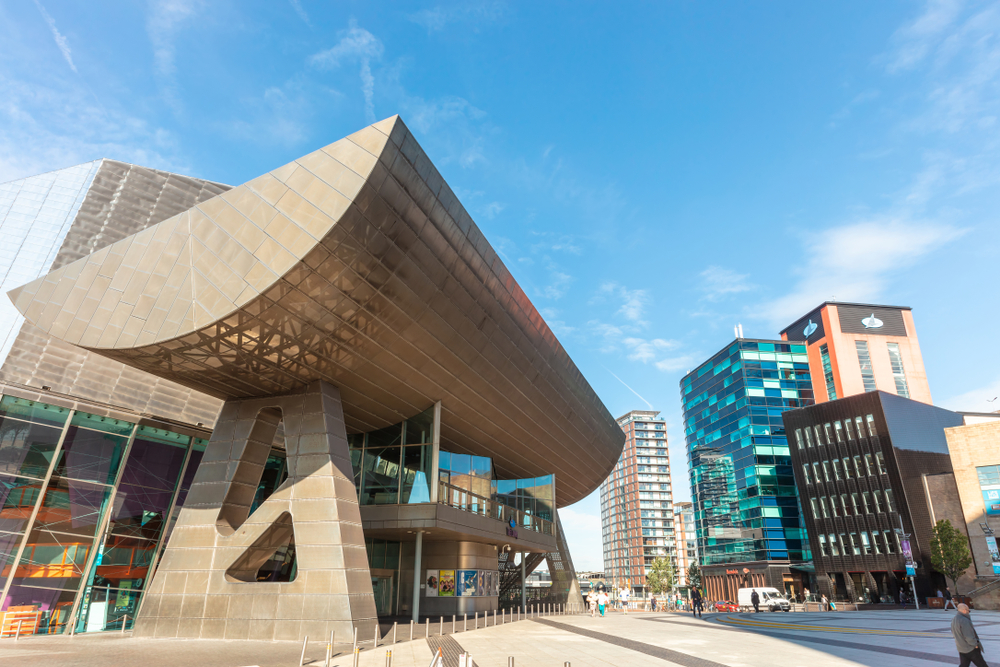 The Lowry is an arts centre in Salford Quays, Manchester. It offers a range of visual and performing arts experiences, making it a must-visit for art enthusiasts.
Art Exhibitions: The Lowry features rotating contemporary art exhibitions showcasing local and international artists. These exhibitions promote emerging talent and artistic dialogue.
Theatre Performances: With three theatres, The Lowry hosts plays, musicals, dance performances, and comedy shows. From classic plays to contemporary works, there is something for everyone.
Gallery: The venue houses a permanent exhibition devoted to renowned Salford-born artist L.S. Lowry. Visitors can explore his iconic paintings depicting scenes from the industrial North of England and gain insights into his artistic style and influences.
Workshops and Classes: The Lowry offers educational programmes, workshops, and classes engaging both children and adults in different art forms. These activities cultivate artistic skills, nurture creativity, and provide personal growth opportunities.
Restaurants and Bars: The Lowry has several dining options, allowing visitors to relax and indulge in delicious food and drinks before or after immersing themselves in the arts. The restaurants offer a mix of fine dining and casual eateries.
If you plan to visit The Lowry, check their website for updated exhibition schedules and performance listings. Consider booking tickets in advance, especially for popular shows or high-demand exhibitions. Immerse yourself in the vibrant arts scene at The Lowry and appreciate the diverse talents it offers.
Castlefield Gallery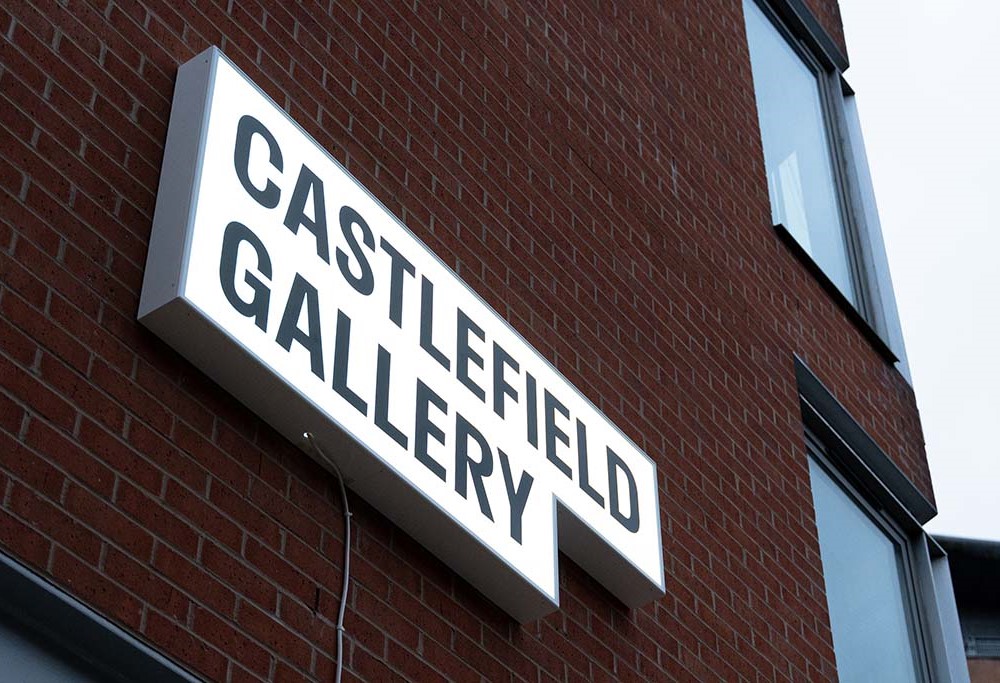 Castlefield Gallery is a necessary destination for art enthusiasts in Manchester. It is a contemporary art gallery situated in the lively Castlefield area. The gallery exhibits innovative works by emerging and established artists.
A trip to Castlefield Gallery allows art lovers to engage with cutting-edge art forms. It regularly hosts exhibitions that showcase various mediums such as painting, sculpture, photography, and video installations. The gallery's emphasis on contemporary art ensures that visitors are exposed to the latest artistic trends.
The displays at Castlefield Gallery encourage creative dialogue and critical thinking. They inspire visitors to contemplate societal issues and question established norms. By providing insights into contemporary cultural expressions, the gallery enhances visitors' comprehension and appreciation of art.
Castlefield Gallery plays a crucial role in nurturing emerging talent. It offers a platform for up-and-coming artists to present their work to a broader audience. This dedication contributes to the growth and diversity of Manchester's arts scene.
Whether you are an art enthusiast or simply curious about contemporary art, a visit to Castlefield Gallery is essential. Immerse yourself in its ever-changing exhibitions and be captivated by the creative energy that fills the gallery. Experience the vitality of the Manchester arts scene through the unique perspective of Castlefield Gallery.
The Centre for Chinese Contemporary Art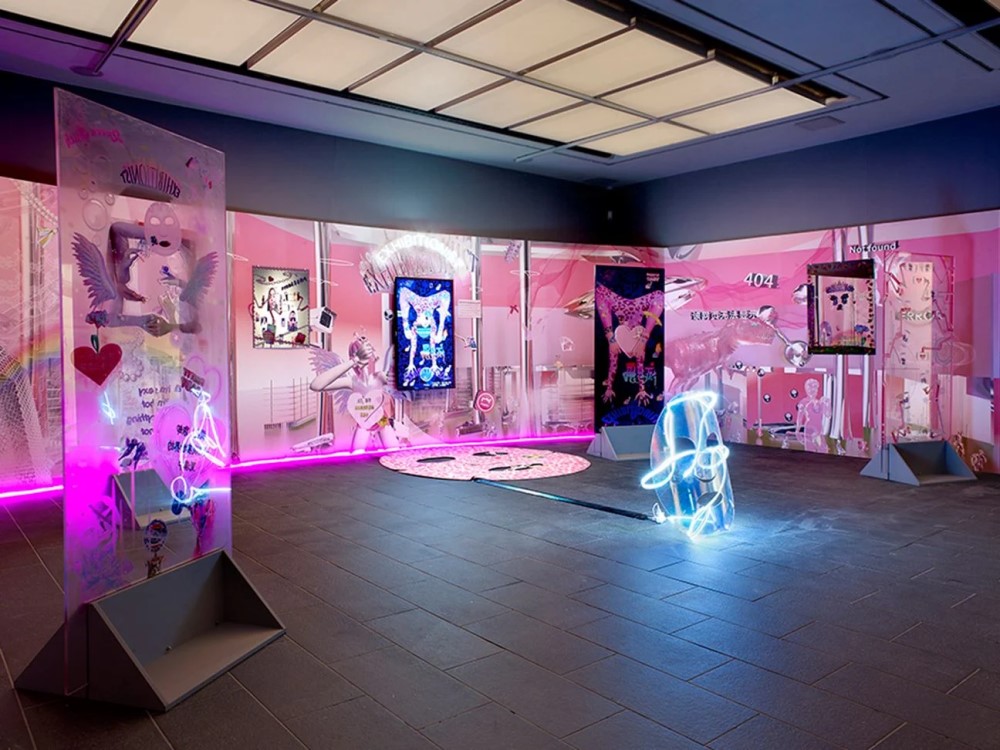 The Centre for Chinese Contemporary Art (CFCCA) is a gallery in Manchester, UK that showcases the work of contemporary Chinese artists. The gallery aims to promote cross-cultural understanding and exchange through exhibitions and programs.
At CFCCA, visitors have the opportunity to explore various art forms including painting, sculpture, photography, and multimedia installations. The gallery addresses current issues by presenting thought-provoking artworks that reflect the cultural and social realities of China.
CFCCA focuses on promoting emerging and underrepresented Chinese artists, providing them with a platform to express their creativity and explore contemporary Chinese identity.
Visitors can participate in workshops, talks, and events to deepen their understanding of Chinese contemporary art. These activities offer insight into the artistic process and cultural context.
The CFCCA website provides information on current and upcoming exhibitions, allowing visitors to plan their visit and stay up-to-date with developments in Chinese contemporary art.
Whether you are an art enthusiast or someone looking for new perspectives, a visit to the Centre for Chinese Contemporary Art is highly recommended. It offers an opportunity to immerse yourself in the vibrant world of Chinese contemporary art.
The Holden Gallery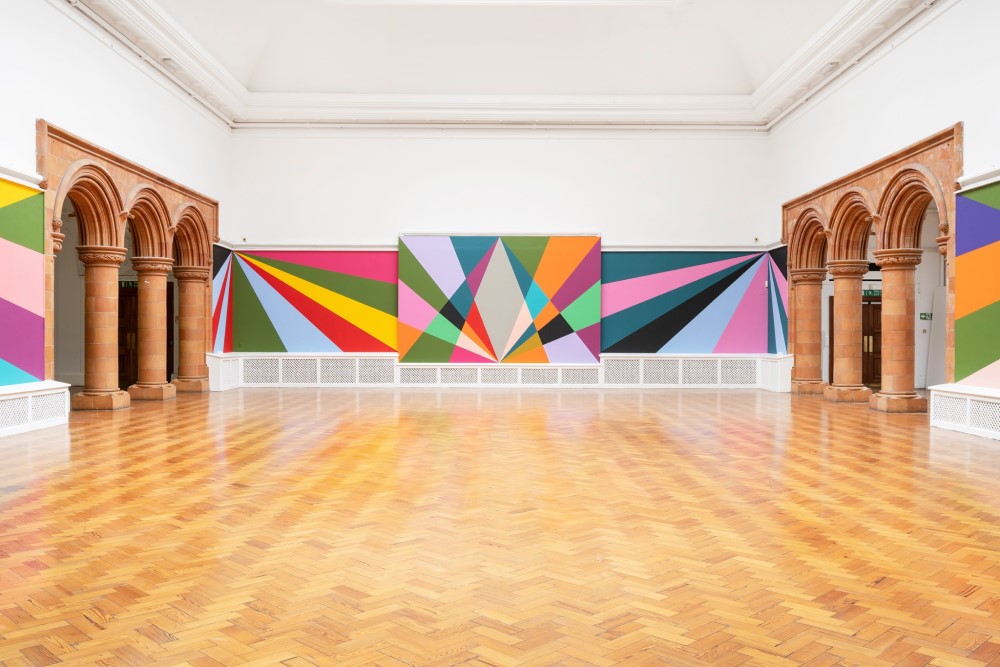 The Holden Gallery in Manchester is an important destination for art enthusiasts. This contemporary art space exhibits works from established and emerging artists. The gallery encourages visitors to interact with the art, promoting interaction and contemplation of its meaning.
One notable aspect of The Holden Gallery is its commitment to showcasing cutting-edge art. The gallery regularly hosts exhibitions that challenge traditional concepts of art and foster critical thinking. Visitors can expect thought-provoking installations, captivating sculptures, and innovative paintings that explore various themes and perspectives.
The gallery also encourages community involvement through outreach programs. These initiatives aim to make art accessible to a wider audience, including school groups and local communities. Through workshops, lectures, and educational events, the gallery aspires to inspire and nurture a passion for art.
With its focus on contemporary art and engagement with the community, The Holden Gallery is a valuable addition to the vibrant Manchester arts scene. Whether you are an art enthusiast or simply curious about exploring new creative endeavors, a visit to The Holden Gallery guarantees a rewarding and immersive experience.
The Manchester Contemporary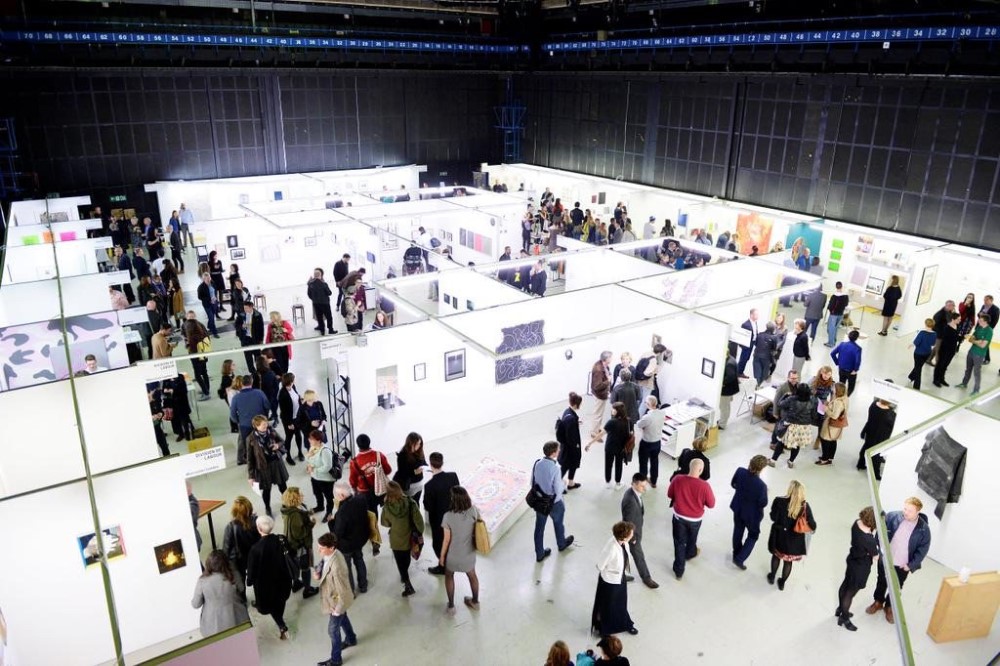 The Manchester Contemporary is an annual art fair that showcases emerging and established artists from the UK and other countries. It focuses on various artistic forms such as painting, sculpture, photography, and mixed media installations.
The fair gives support to emerging artists, providing them with exposure and recognition in the industry. Visitors will find thought-provoking artworks that represent the current trends in contemporary art. Whether you are an art enthusiast, collector, or simply curious, attending The Manchester Contemporary offers a distinctive and engaging experience.
It allows you to support emerging artists, broaden your artistic horizons, and potentially acquire exceptional artworks that match your preferences. Don't miss the opportunity to fully immerse yourself in the lively and dynamic world of The Manchester Contemporary.
The Artzu Gallery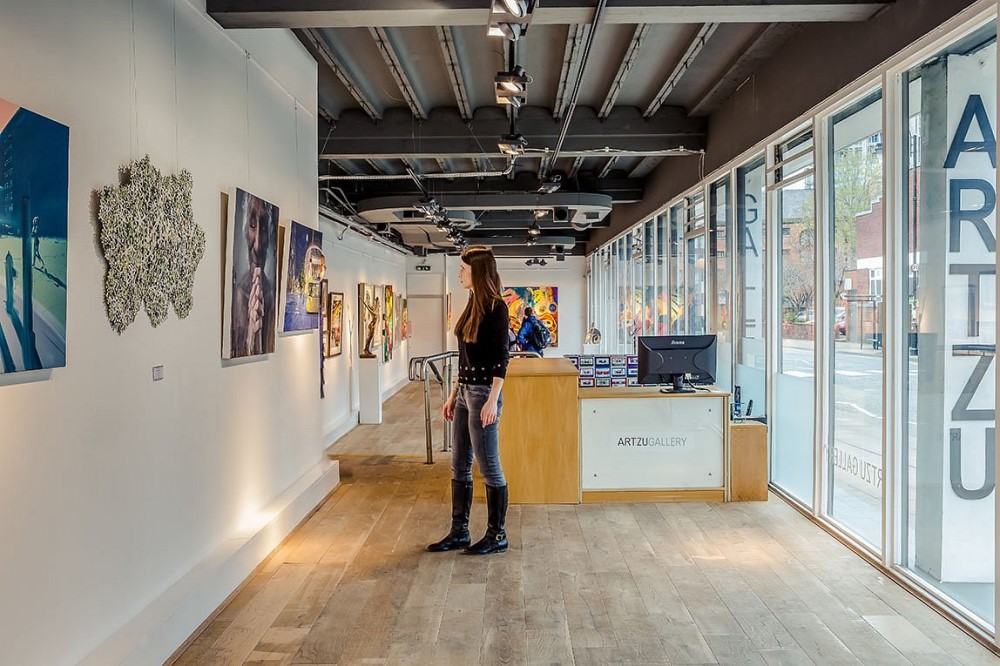 The Artzu Gallery is a renowned destination in the Manchester arts scene. It exhibits a diverse range of contemporary artworks and offers an immersive art experience. Here are the key features and highlights:
1. Exquisite Art Collection: The Artzu Gallery houses a curated collection of breathtaking artworks from established and emerging artists. Visitors can explore various art mediums, including paintings, sculptures, photography, and mixed media.
2. Inspiring Exhibitions: The gallery regularly hosts captivating exhibitions that showcase talented artists. These exhibitions provide a platform for artists to express their creativity and present thought-provoking concepts.
3. Engaging Events: The Artzu Gallery organises events such as artist talks, workshops, and interactive sessions. These events allow visitors to interact with artists, learn about their creative processes, and gain insights into the art world.
4. Expert Curation: The artworks displayed at The Artzu Gallery are carefully curated to provide a high-quality and meaningful artistic experience. The gallery's curators have a discerning eye for exceptional talent and select artworks that evoke emotions and stimulate conversations.
5. Impeccable Gallery Space: The Artzu Gallery offers a captivating environment for art enthusiasts. The gallery space is designed to enhance the viewing experience, with well-lit exhibition areas, ample space for art installations, and a welcoming ambiance.
If you plan to visit The Artzu Gallery, please check their website for upcoming exhibitions and events. It is a must-visit destination for art lovers seeking to immerse themselves in the vibrant Manchester arts scene.
The Saul Hay Gallery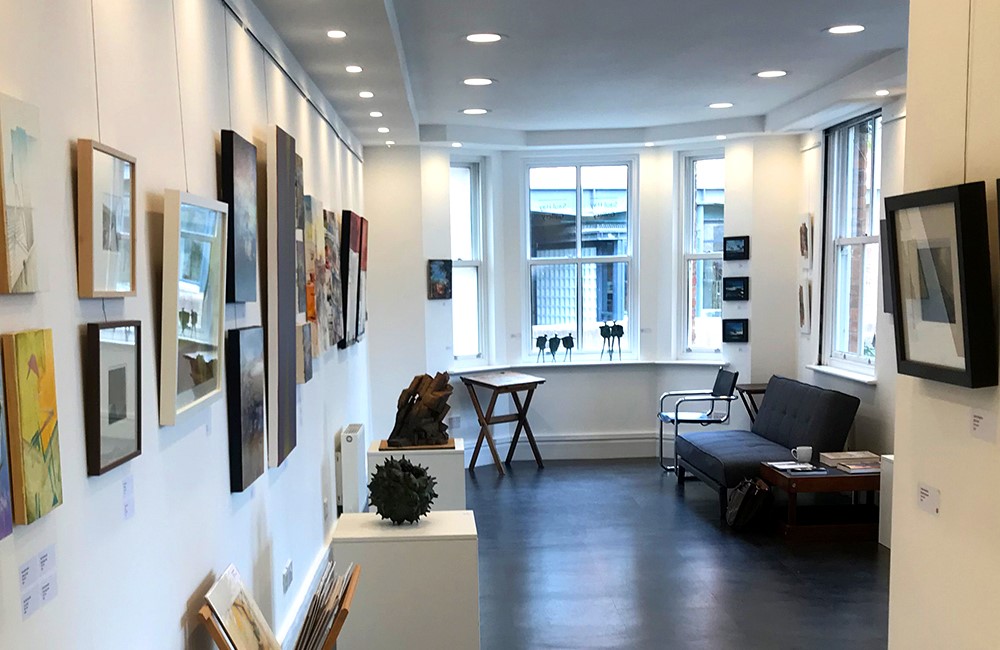 The Saul Hay Gallery is an art gallery in Manchester, United Kingdom. It showcases contemporary artworks by both established and emerging artists. The gallery supports local talent and aims to promote the appreciation and understanding of contemporary art.
One highlight of the Saul Hay Gallery is its diverse collection of artwork. Visitors can expect to see paintings, sculptures, photography, and mixed media pieces, all curated to create a compelling exhibition. The gallery's commitment to showcasing different artistic styles ensures there is something for everyone.
In addition to its collection, the Saul Hay Gallery hosts regular exhibitions and events. These provide a platform for artists to showcase their work and engage with the local art community. The gallery offers a dynamic programme with solo exhibitions and themed group shows, keeping visitors coming back for more.
The gallery supports local artists through its artist residency programme. Artists can create and exhibit their work in a supportive and collaborative environment. The Saul Hay Gallery provides a nurturing space for artists to develop their skills and artistic visions.
Whether you are an art enthusiast or curious about contemporary art, a visit to the Saul Hay Gallery is a must. Immerse yourself in the vibrant world of contemporary art and experience the talent and creativity the gallery has to offer.
What Is the Manchester Arts Scene Like?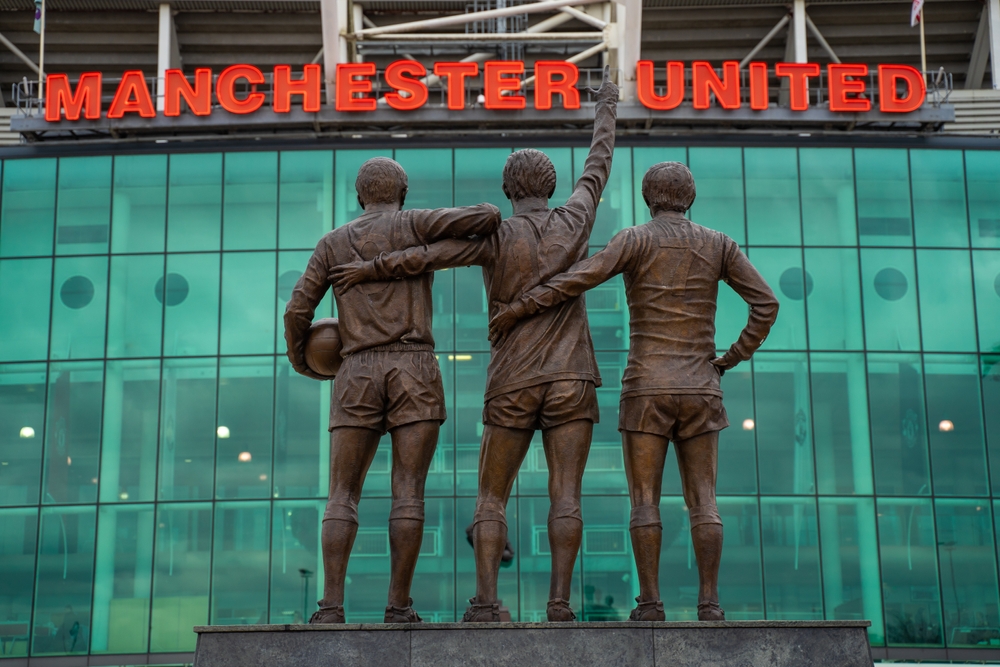 The arts scene in Manchester is lively and varied, providing a range of cultural experiences for both residents and tourists. What is the Manchester arts scene like? Here is what you can expect:
1. Art Galleries: Manchester has numerous galleries that display different forms of art. The Manchester Art Gallery exhibits contemporary art, while the Whitworth Art Gallery hosts innovative exhibitions.
2. Street Art: The streets of Manchester feature captivating street art, creating an open-air gallery. The Northern Quarter is renowned for its impressive murals and graffiti.
3. Theatres: Manchester boasts a thriving theatre scene. The Royal Exchange Theatre and the Palace Theatre present a variety of performances, from classic plays to groundbreaking productions. For more experimental theatre, it is worth exploring HOME Manchester.
4. Festivals: The arts scene in Manchester comes alive during festivals such as the Manchester International Festival and the Manchester Jazz festival. These events attract talented artists from around the world, offering music, dance, theatre, and visual arts.
5. Music: Manchester has a rich musical heritage, being the birthplace of iconic bands like The Smiths and Oasis. The city continues to have a thriving music scene, with live music venues catering to various genres. Whether you enjoy indie, rock, electronic, or jazz, there are plenty of opportunities to discover new artists and enjoy live music.
The arts scene in Manchester is a vibrant hub of creativity, with its galleries, street art, theatres, festivals, and music contributing to its cultural richness. Whether you are a local or a visitor, Manchester offers an abundance of artistic experiences to explore and enjoy.