Discover the hidden gems of Manchester's urban landscape by indulging in a day out exploring the city's most enchanting gardens. These green havens not only provide a respite from the bustling city life but also showcase the natural beauty that Manchester has to offer.
Begin your botanical journey by exploring the attractions in Manchester, where verdant gardens seamlessly blend with cultural landmarks. These carefully curated spaces not only serve as picturesque retreats but also contribute to the city's vibrant tapestry, offering a perfect blend of nature and urban allure.
For families seeking a day out amidst nature, Manchester boasts a range of family-friendly activities set within lush green environments. These gardens provide a delightful backdrop for family bonding, with interactive features, play areas, and serene walking paths that cater to visitors of all ages.
Nature lovers will find solace from beautiful gardens in Manchester designed specifically to cater to their interests.
Immerse yourself in the serenity of Manchester attractions tailored for nature lovers, where carefully manicured landscapes, diverse plant species, and tranquil settings create an immersive experience for those seeking a connection with the natural world.
Capture the beauty of Manchester's gardens through the lens of your camera by exploring attractions curated for photography lovers. From vibrant floral displays to architectural wonders, these gardens provide a visual feast for photography enthusiasts, encouraging them to capture the city's botanical elegance.
For those in search of tranquility and wellness, Manchester offers destinations that serve as ideal settings for a yoga retreat. Surrounded by nature's embrace, these gardens create a peaceful ambiance for yoga enthusiasts to rejuvenate mind, body, and soul.
Explore the interconnected green spaces of Manchester's parks that cater to various interests, from recreational activities to leisurely strolls. Each park is a unique oasis, contributing to Manchester's reputation as a city that seamlessly integrates nature into its urban landscape.
Embark on a day out in Manchester, where these beautiful gardens beckon with their charm, inviting you to explore the diverse facets of the city's natural splendor. Whether you seek a family-friendly adventure, a photography escapade, or a serene yoga retreat, Manchester's gardens promise a day filled with tranquility and beauty.
The Royal Horticultural Society Garden at Bridgewater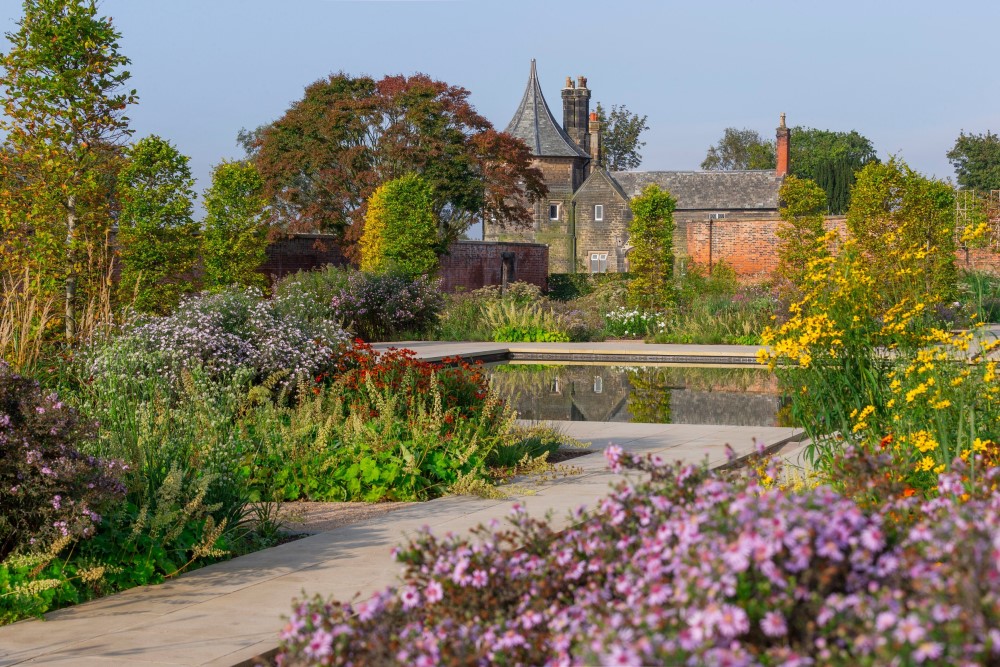 The Royal Horticultural Society Garden at Bridgewater in Manchester, United Kingdom is a magnificent garden. It covers an impressive 154 acres of land, making it the largest garden project in Europe. Visitors have ample space to explore and immerse themselves in nature.
The garden features over 1.5 million cultivated plants, providing a vibrant and colourful display. From rose gardens to well-manicured lawns, natural beauty abounds.
In addition to the captivating flora, the garden also offers amenities for visitors. Multiple cafes, restaurants, picnic areas, and children's play areas ensure comfort and enjoyment.
Throughout the year, the garden hosts various events and exhibitions. Workshops, guided tours, and horticultural shows offer educational and entertaining experiences. Visitors can learn about gardening, botany, and the importance of preserving and protecting nature.
Fletcher Moss Botanical Gardens
Fletcher Moss Botanical Gardens is a stunning natural haven in Manchester, UK. It provides a serene getaway from the hustle and bustle of the city with its abundant greenery, vibrant flowers, and serene ambiance.
The garden boasts a wide variety of plant species, including roses, ferns, and orchids. Visitors can also enjoy well-maintained pathways, trails, and picnic areas.
The history of Fletcher Moss Botanical Gardens is captivating. It was established by Alderman Fletcher Moss, a generous philanthropist, in the early 20th century. Moss generously donated his land to the city of Manchester, and the gardens were opened to the public in 1919.
Throughout the years, the gardens have been diligently maintained and enhanced. Its remarkable history and commitment to preserving natural beauty make it an essential destination for anyone seeking a peaceful retreat in Manchester.
Make sure not to miss the opportunity to explore Fletcher Moss Botanical Gardens and immerse yourself in its breathtaking surroundings.
Heaton Park and Hall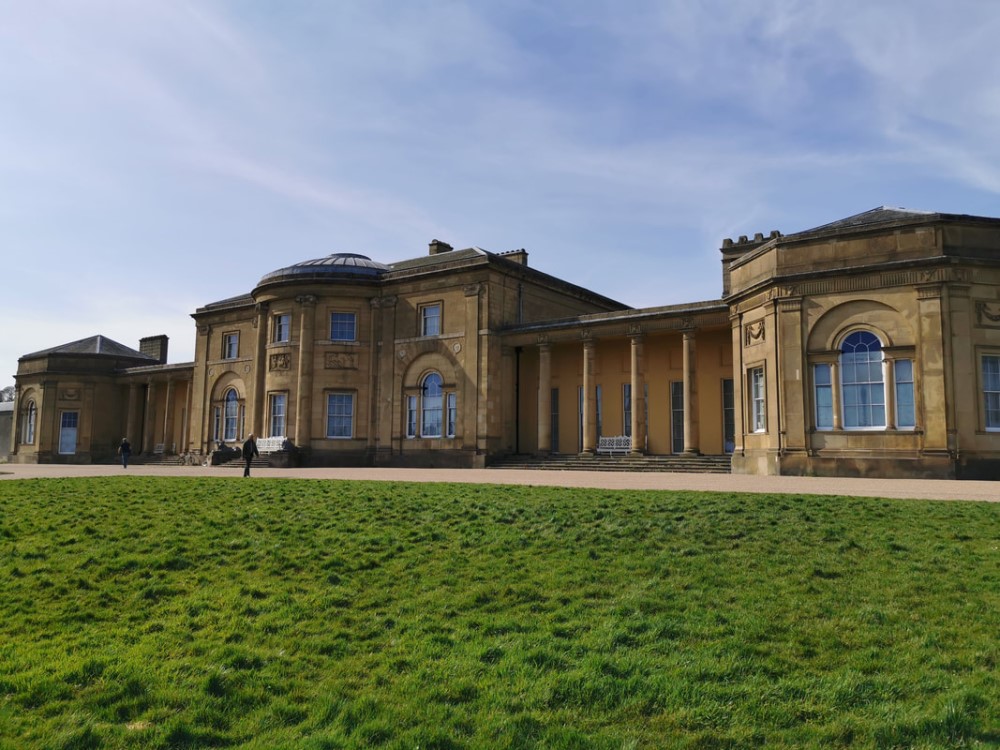 Heaton Park and Hall in Manchester offer a variety of activities for visitors. The park covers 600 acres, making it one of the largest parks in Europe.
A notable feature is Heaton Hall, a Grade-I listed building from the early 18th century. Visitors can appreciate the architecture and discover the hall's history.
The gardens surrounding the hall are well-maintained and ideal for a leisurely walk.
For outdoor activities, Heaton Park provides options such as picnics on the lawns and sports fields for football, cricket, or tennis.
There is also a boating lake where visitors can hire rowing boats or pedalos. Families will enjoy the animal farm, which features cows, pigs, and goats.
Children can learn about farm animals and interact with them in a safe environment.
Heaton Park and Hall are a must-visit destination in Manchester due to their beautiful surroundings and diverse range of activities.
Tatton Park Gardens
Tatton Park Gardens, located in Tatton, Cheshire, cover an area of 50 acres. They were originally designed by Lewis William Wyatt as an English landscape garden in the late 18th century. These gardens showcase the natural beauty of the surrounding area.
Visitors can appreciate a wide variety of flowers, including roses, tulips, and daffodils. The plant collection boasts over 100 different types of rhododendrons, which bring vibrant bursts of color to the gardens.
In addition to its diverse flora, Tatton Park Gardens also feature several distinct areas. Visitors can explore the Japanese Garden, Walled Kitchen Garden, Italian Garden, Arboretum, Glasshouses, and Fernery. Each of these spaces offers a unique atmosphere and allows visitors to immerse themselves in a variety of landscapes.
Tatton Park Gardens offer more than just leisurely walks. Guided tours provide a deeper understanding of the gardens' history and design. Visitors can also enjoy picnics, take photographs, or utilize the walking trails.
Throughout the year, Tatton Park Gardens host seasonal events and exhibitions, providing even more reasons to visit and explore this exceptional horticultural treasure.
Wythenshawe Park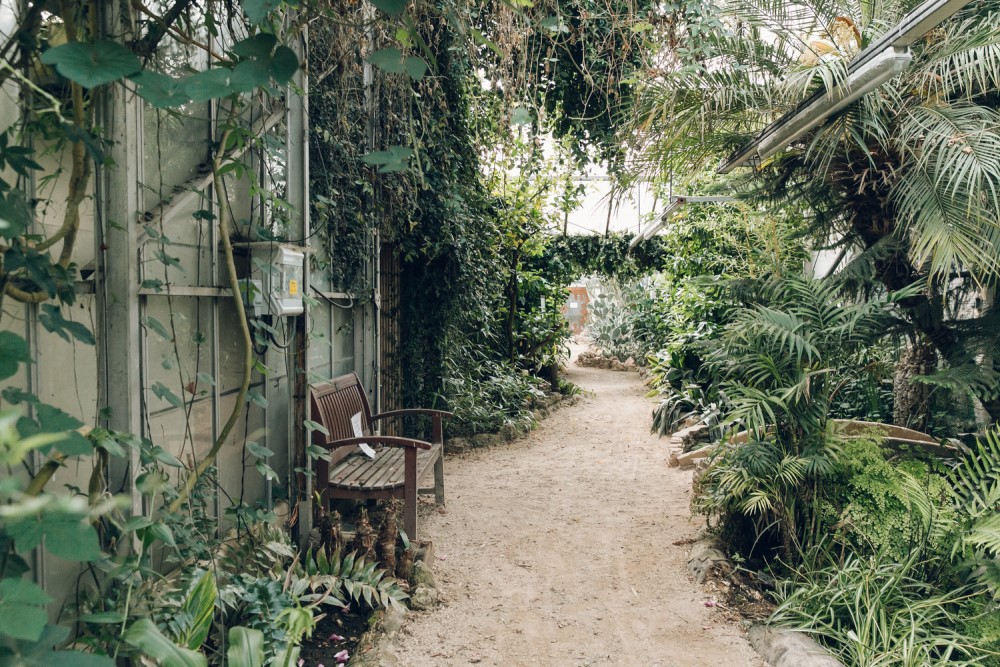 Wythenshawe Park in Manchester is an appealing and well-maintained park. It encompasses 109 hectares and provides ample space for leisure activities. With lovely gardens, woods, and a working farm, it is an ideal destination for a day trip.
Visitors can explore the carefully planned formal gardens, which are filled with vibrant flowers and plants. These gardens create a serene atmosphere for relaxation or picnicking. The park also features a picturesque lake where visitors can enjoy the calm water and observe ducks or swans.
For outdoor sports enthusiasts, the park has football fields, tennis courts, and a cricket pitch. It is an excellent place to partake in physical activities and enhance well-being. Regular events and activities, such as nature walks and festivals, foster a sense of community and promote a thriving park culture.
Before your visit, please check the park's website or social media for updates on facilities, events, or restrictions. Adhere to the park's rules and responsibly dispose of litter.
To fully maximize your day, bring snacks, drinks, comfortable shoes, and a blanket. Whether you are seeking a peaceful retreat, an active adventure, or an opportunity to connect with nature, Wythenshawe Park offers something for everyone.
The University of Manchester Botanical Gardens
The University of Manchester Botanical Gardens is an idyllic destination for individuals who have a fondness for nature and students of botany. With its diverse assortment of plant collections, educational programs, and serene atmosphere, it offers a one-of-a-kind encounter.
The gardens cover an area of 10 hectares and exhibit over 20,000 plant species from across the globe. They are cared for and supervised by a team of horticultural experts.
The gardens are divided into themed sections, including the Alpine Garden, the Tropical House, and the Arboretum, each presenting distinctive plants and ecosystems.
Visitors have the opportunity to completely immerse themselves in nature and gain a deeper comprehension of various plant species. The gardens provide a peaceful setting for a leisurely stroll or a delightful picnic.
The university's commitment to research and education is evident in the botanical gardens. Educational programs and guided tours are accessible, enabling visitors to learn about plant conservation and the role of plants in ecosystems. The gardens also serve as a valuable resource for students studying plant biology.
Regardless of whether you're a nature enthusiast, a student, or simply in pursuit of a peaceful getaway, the University of Manchester Botanical Gardens is an essential destination. Explore the beauty and diversity of the natural world in this botanical sanctuary.
Fletcher Moss Park and Parsonage Gardens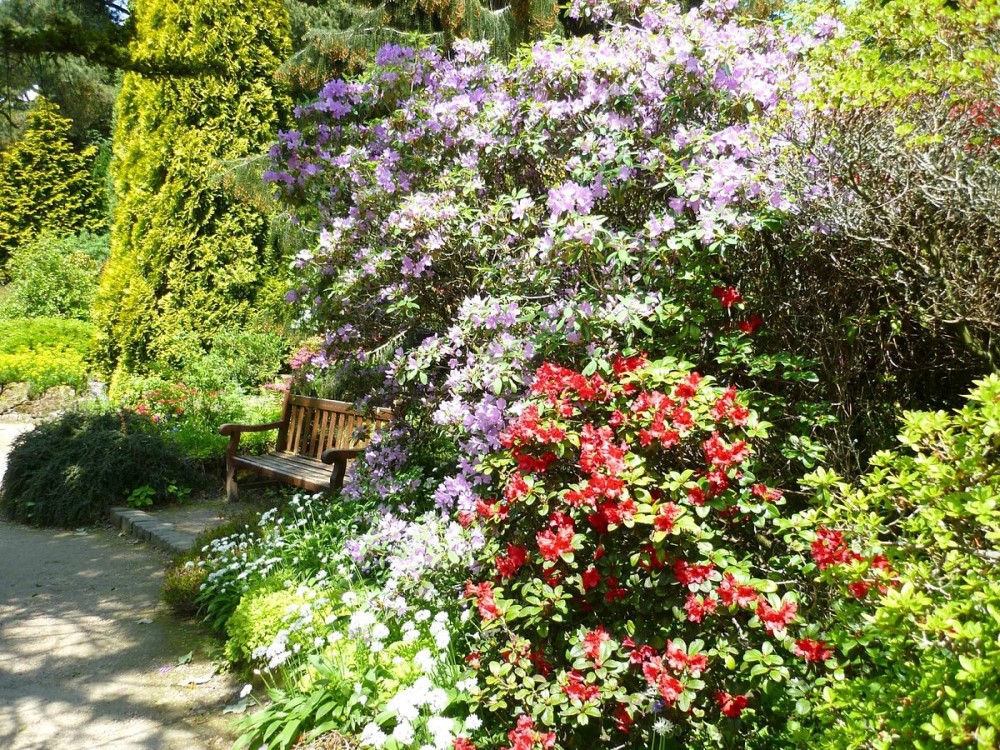 Fletcher Moss Park and Parsonage Gardens in Manchester are a magnificent destination. This park provides attractions and activities for visitors to appreciate.
One notable aspect of Fletcher Moss Park and Parsonage Gardens is their extensive assortment of plant species. The park features a diverse array of flowers, trees, and shrubs, which creates a lively environment. The well-maintained gardens are a testament to the hard work of the staff.
The park also boasts a serene pond. Visitors can leisurely stroll around the pond and enjoy the peaceful ambiance. The pond is home to various aquatic plants and animals, offering a delightful experience for nature enthusiasts.
Fletcher Moss Park and Parsonage Gardens offer engaging activities for families. Children can explore the park's play area equipped with swings, slides, and climbing frames. The open green spaces are perfect for picnics or outdoor games, enabling families to bond and enjoy quality time together.
The park hosts regular events and workshops catering to various interests. From gardening workshops to art exhibitions, there is something for everyone to enjoy at Fletcher Moss Park and Parsonage Gardens.
Platt Fields Park
Platt Fields Park is a delightful green oasis in Manchester, UK. It offers a range of activities and features that make it an essential destination for nature enthusiasts and outdoor lovers.
Activities: Visitors can enjoy a leisurely stroll around the park's lake, take a jog or bike ride along the paths, or have a picnic in the lush spaces.
Nature: The park is home to a variety of birds, ducks and squirrels, enhancing its natural beauty.
Sports facilities: Platt Fields Park provides football pitches, tennis courts and a BMX track for sports enthusiasts.
Festivals and events: Numerous festivals and events take place throughout the year, bringing vibrancy to the park.
Community engagement: The park serves as a meeting place for people of all ages, fostering a sense of community and belonging.
When in Manchester, seize the opportunity to explore the charm and tranquility of Platt Fields Park. It offers an escape from the bustling urban environment and provides a chance to reconnect with nature in the heart of the city.
Dunham Massey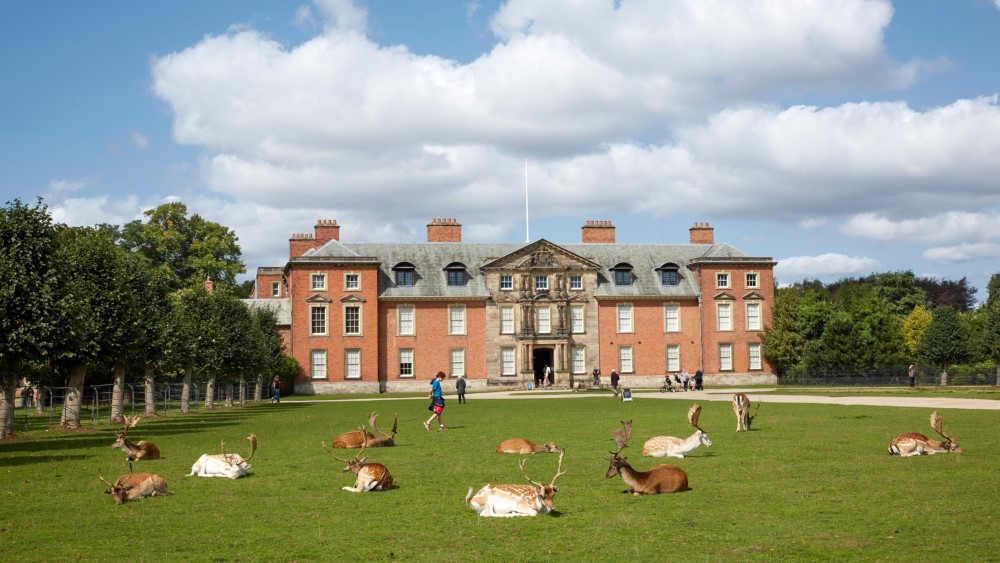 Dunham Massey is a captivating garden in Manchester, UK. It possesses staggering natural beauty and cultural importance. The garden is renowned for its floral exhibitions and abundant greenery, which are meticulously preserved. Visitors to Dunham Massey can experience the tranquility of nature up close.
The garden at Dunham Massey boasts over 300 distinct varieties of roses. The blossoms create a captivating sensory experience. As you stroll through the garden, you can witness the harmonious blend of nature and artistry.
In addition to its plant life, Dunham Massey also showcases stunning architecture. The majestic hall and historical buildings provide a glimpse into the region's rich history. The garden's design perfectly complements the surrounding structures, resulting in a visually pleasing experience.
Dunham Massey is a sanctuary for nature enthusiasts and history buffs alike. The garden offers a peaceful retreat from the bustling city. Whether you wish to unwind or explore the cultural heritage, Dunham Massey is an essential destination.
Parsonage Gardens
Parsonage Gardens in Manchester is a delightful, serene garden with vibrant flower beds, well-maintained lawns, and well-kept pathways. It boasts a magnificent rose garden with a variety of species and colors, particularly enchanting during the summer months. Visitors can relax in the seating areas and children can play on the ample lawns.
The garden also presents a picturesque backdrop for photography. Parsonage Gardens remain open throughout the year and entry is free. It is conveniently accessible by public transport or car, with nearby parking facilities. The dedicated staff ensure that the garden remains a charming place to visit.
If you find yourself in Manchester, I highly recommend making a trip to Parsonage Gardens. It is the perfect place to unwind, relax, and enjoy a picnic amidst the beautiful flowers. Whether you have a passion for nature, photography, or you simply desire a peaceful getaway, Parsonage Gardens is the ideal choice.