Immerse yourself in the vibrant and expressive world of London venues for a poetry slam, where words dance to the rhythm of emotions and creativity takes center stage. London, a city pulsating with artistic energy, offers a plethora of venues that set the perfect backdrop for these poetic showdowns.
Uncover the essence of London's poetry scene by exploring the city's attractions, where every venue becomes a canvas for spoken word enthusiasts to weave their lyrical magic.
Venture into the heart of London's rich history and witness poetry come alive in the midst of historic sites. From ancient landmarks to architectural wonders, these venues provide an atmospheric setting that adds an extra layer of depth to the poetry slam experience.
The echoes of the past mingle with the cadence of contemporary verse, creating a unique fusion of time and expression.
London's thriving arts scene serves as a dynamic backdrop for poetry slams, with venues that echo the city's cultural heartbeat. Dive into the heart of the London arts scene, where poetry becomes a form of visual and auditory artistry.
These venues embrace the diverse and evolving nature of poetry, providing a platform for both established and emerging poets to captivate audiences.
For those whose love for poetry intertwines with a passion for the arts, explore venues nestled among London attractions for art lovers. From galleries to creative spaces, these venues seamlessly blend the worlds of poetry and visual art, offering a multisensory experience that elevates the impact of each spoken word.
As the sun sets, London transforms into a pulsating hub of nightlife, and the poetry slam scene is no exception. Discover the beating heart of London's nocturnal energy with a glimpse into the city's nightlife.
From cozy underground spaces to chic establishments, each venue contributes to the tapestry of London's poetry slam culture, creating an atmosphere where verses echo through the night.
In this poetic journey through London, the venues become characters in the narrative, each with its own story to tell. From the historic echoes of landmarks to the contemporary beats of the nightlife scene, these venues unite to form a tapestry that celebrates the diverse and dynamic world of poetry slams in the heart of London's artistic soul.
The Poetry Cafe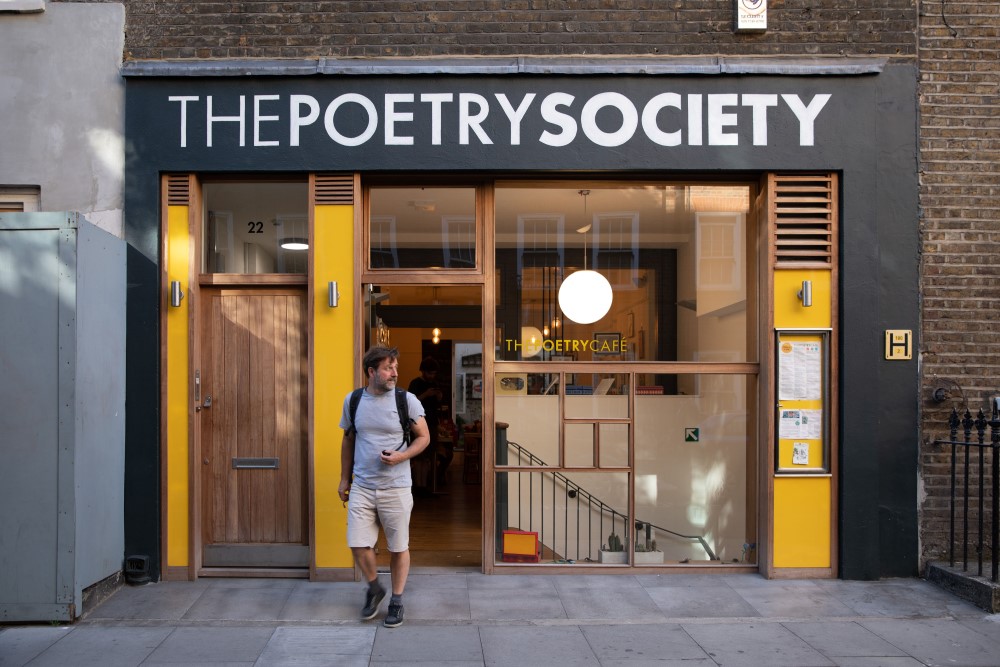 The Poetry Cafe is a well-liked establishment in London for poetry enthusiasts. Situated in the city centre, it has become a central point for poets and poetry enthusiasts alike.
The Poetry Cafe regularly hosts open mic nights, allowing aspiring poets to showcase their work and receive valuable feedback. This interactive platform fosters a sense of community and encourages the development of poetic skills.
The cafe offers poetry workshops and events, providing opportunities for individuals to enhance their literary proficiency. These sessions nurture creativity and create a supportive environment for poets to explore and refine their craft.
One standout feature of The Poetry Cafe is its warm and inviting atmosphere, which creates a conducive space for inspiration and introspection. The walls are adorned with thought-provoking artwork and poetry, further stimulating the artistic senses of visitors.
In addition to its literary offerings, The Poetry Cafe has a diverse menu that caters to different tastes and dietary preferences. From fragrant teas to delicious pastries, the cafe ensures that patrons have a delightful dining experience while immersing themselves in poetry.
Whether you are an experienced poet or simply appreciate the art form, The Poetry Cafe is a must-visit destination in London. It provides a platform for individuals to express themselves, connect with like-minded people, and indulge in the beauty of words.
Southbank Centre
The Southbank Centre in London is well-known for its arts and culture. It provides a wide range of events and activities, which makes it perfect for a poetry slam. When exploring the venue, consider these important points:
1. Location: Situated on the River Thames, the Southbank Centre creates a unique and lively atmosphere for poetry slams.
2. Spaciousness: With multiple spaces, such as the Royal Festival Hall and Queen Elizabeth Hall, the Southbank Centre can accommodate events of various sizes.
3. Acoustic Quality: The exceptional acoustic design of the Southbank Centre ensures clear and powerful resonance during poetry slams.
4. Accessibility: Public transportation, including bus stops and train stations, makes the Southbank Centre easily accessible for performers and poetry enthusiasts.
5. Facilities: The venue offers modern audio-visual equipment and comfortable seating, enhancing the experience for both performers and attendees.
Bethnal Green Working Men's Club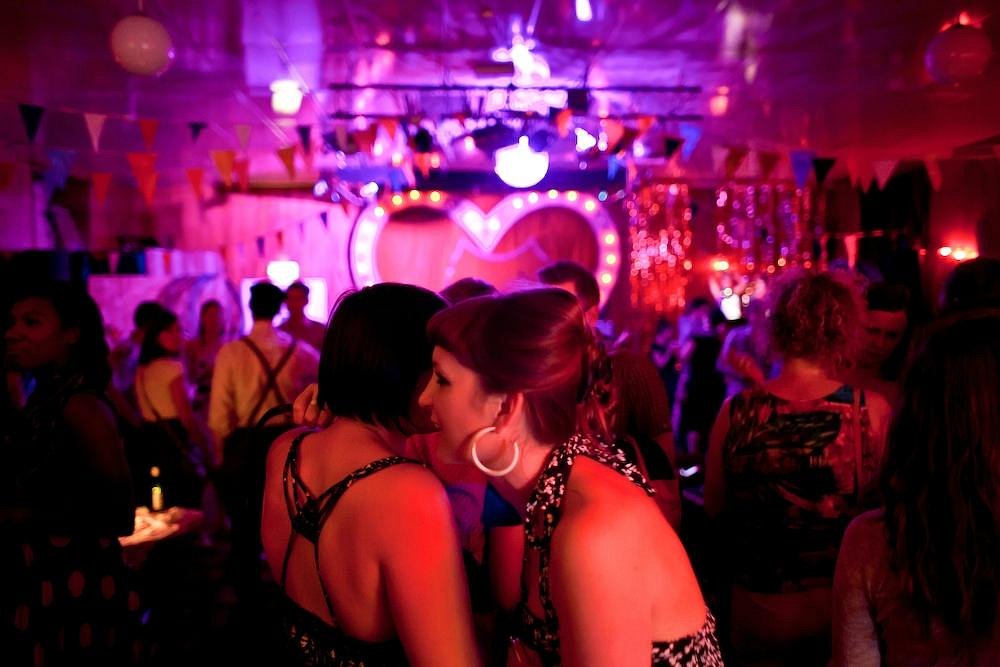 Bethnal Green Working Men's Club is a lively venue in the heart of Bethnal Green that is well-liked for hosting poetry slams and other artistic events. It provides a distinctive and atmospheric setting with vintage decorations, soft lighting, and an intimate space. This creates a cosy ambiance that enhances the poetic experience.
The club has a long-established history within the local community and has been a focal point for artistic expression for many years. Hosting a poetry slam at Bethnal Green Working Men's Club not only provides poets with a platform, but also fosters a sense of community and belonging.
The club has a welcoming and supportive atmosphere that encourages poets to freely express themselves and share their work. Whether you are an experienced poet or a newcomer, the club embraces artistic diversity and provides a safe space for creative expression.
The venue is equipped with a well-designed sound system and excellent acoustics to ensure the clear and powerful delivery of every spoken word during the poetry slam. This enhances the listening experience and allows the deep resonance of powerful emotions and messages conveyed through poetry.
Bethnal Green Working Men's Club is easily accessible and conveniently located close to transportation options. It also offers amenities such as a fully stocked bar, comfortable seating, and restroom facilities, guaranteeing a comfortable and enjoyable experience for performers and audience members alike.
Rich Mix
Rich Mix is a versatile venue situated in the East End of London. It provides a variety of spaces for events and performances.
Venue Name: Rich Mix Location: London Type of Venue: Multi-purpose Capacity: Varies depending on the space Facilities: Flexible seating arrangements, state-of-the-art sound and lighting systems, bar and catering services Accessibility: Wheelchair accessible, disabled parking available
Rich Mix is an excellent choice for hosting poetry slams. It creates a welcoming atmosphere for both performers and audience members. The multi-purpose nature of the venue allows for creative freedom in terms of staging and seating. The state-of-the-art sound and lighting systems enhance the overall experience.
With its flexible seating options, Rich Mix can accommodate different audience sizes, making it suitable for both intimate gatherings and larger events. The venue's bar and catering services offer convenience for guests.
In terms of accessibility, Rich Mix ensures wheelchair accessibility and provides facilities for disabled parking. This commitment to inclusivity fosters a sense of community and allows for a diverse range of voices to be heard.
The Book Club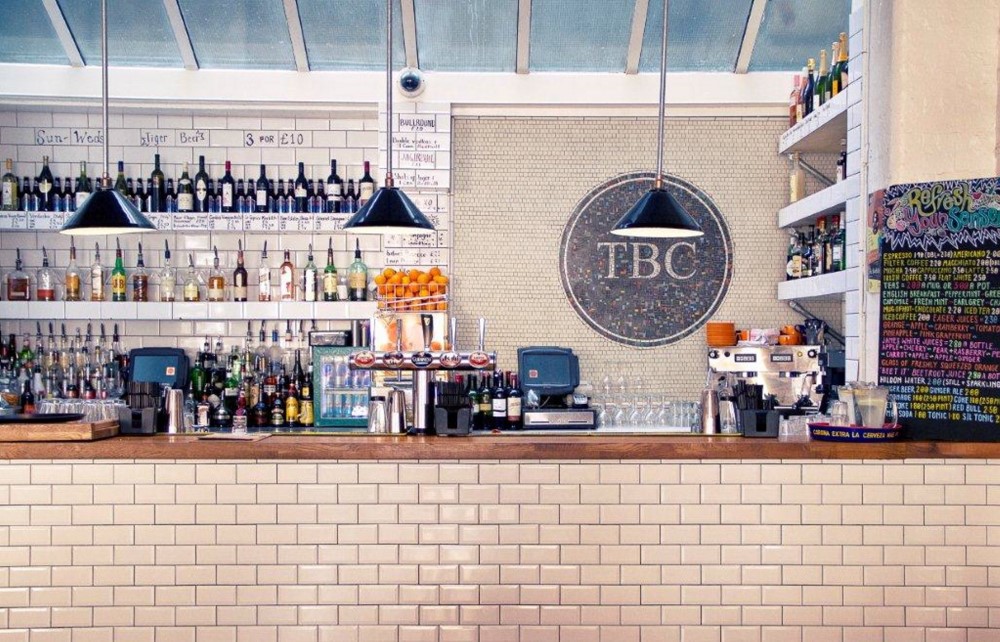 The Book Club in London is a highly regarded venue for poetry slams and cultural events. It possesses a stylish and fashionable atmosphere with a diverse and one-of-a-kind decoration. The venue frequently hosts poetry slams, open mic nights, and spoken word performances.
It provides high-quality audio and visual equipment and comfortable seating, enhancing the experience for performers and audience members. The food and drink options are diverse, catering to all preferences.
The Book Club actively promotes a supportive and inclusive environment for poets and artists.
Conveniently situated in the heart of London, it is a popular choice for both locals and visitors.
The Book Club is the perfect place for poets to showcase their work and for poetry enthusiasts to fully immerse themselves in the spoken word community.
Hoxton Hall
Hoxton Hall in London represents a perfect location for poetry slams. With its rich heritage and distinctive atmosphere, it has been a longstanding presence in the community since 1863. Having recently undergone renovation, it continues to offer an exceptional experience for poetry enthusiasts.
With a capacity of 250 individuals, the hall provides an intimate and engaging setting. The acoustics are superb, guaranteeing that every spoken word during the poetry slam is clearly heard by the audience. The venue's layout ensures an excellent view of the performance from every seat.
Hoxton Hall also boasts state-of-the-art lighting and sound systems, enhancing the poetry slam experience. The venue's dedication to technical excellence enables poets to showcase their work to its utmost potential.
If you are in search of a venue that combines history, ambiance, and modern amenities for your poetry slam, Hoxton Hall is the perfect choice. It offers a unique and unforgettable experience for performers and audience members alike.
Do not miss the opportunity to host your poetry slam at Hoxton Hall and create a night to be cherished.
The Roundhouse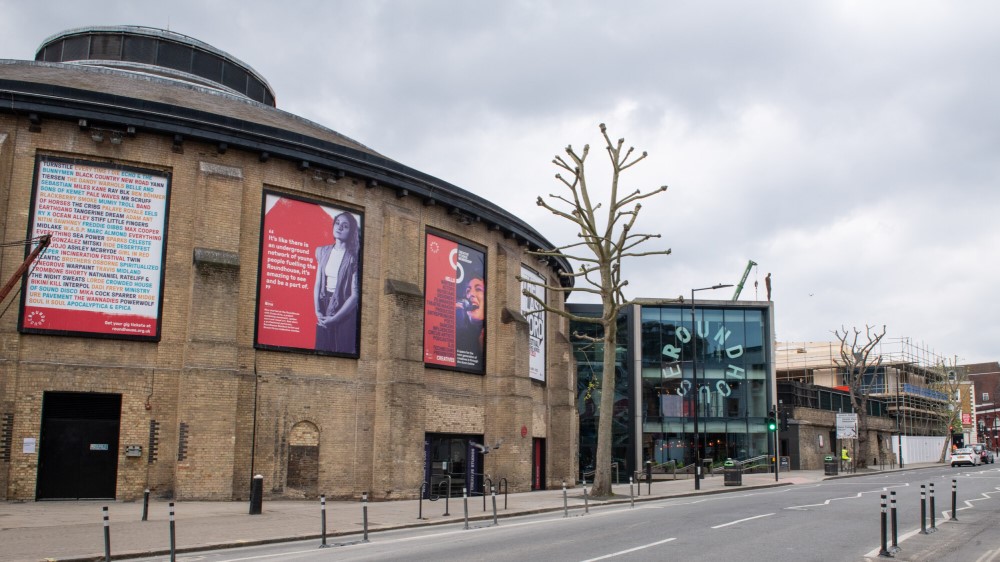 The Roundhouse in London, UK is a well-known venue for hosting poetry slams.
Its historical circular architecture and industrial charm provide a distinctive backdrop that enhances the atmosphere of any event.
With a capacity of approximately 1,700 people, the Roundhouse offers plenty of space for performers and audience members, ensuring a comfortable and engaging experience.
Equipped with state-of-the-art sound and lighting systems, every word spoken during a poetry slam can be heard clearly and has a significant impact, adding a professional touch to the event.
The venue also provides various seating options, including standing areas, tiered seating, and balcony seating, allowing organisers to accommodate different preferences and create an inclusive and immersive experience for all attendees.
Accessibility is a priority at the Roundhouse, with accessible entrances, wheelchair spaces, accessible toilets, and assistance for individuals with disabilities to ensure their participation and enjoyment.
The Vortex Jazz Club
The Vortex Jazz Club in Dalston, East London is a well-known establishment for poetry slams. It provides an intimate and atmospheric setting for both poets and members of the audience.
Performance Area: The club offers a well-equipped performance space with exceptional acoustics and lighting that enables poets to effectively showcase their work.
Ambience: The club emits a relaxed and inviting atmosphere, creating a supportive environment for poets to express themselves creatively.
Audience: The Vortex Jazz Club attracts a diverse and enthusiastic audience, fostering a vibrant community of poetry enthusiasts.
Events: The club regularly hosts poetry slam nights, open mic sessions, and spoken word events, providing opportunities for both established and emerging poets to display their work.
Friendly Staff: The club staff are friendly, helpful, and passionate about promoting poetry, ensuring a positive experience for everyone.
Beverages and Refreshments: The bar offers a variety of drinks including cocktails, wines, beers, and non-alcoholic options.
During a poetry slam at The Vortex Jazz Club, a talented young poet captivated the audience with a compelling performance. The supportive atmosphere within the club allowed the poet to fully express themselves, receiving a standing ovation.
This experience boosted their confidence and inspired them to continue nurturing their craft and sharing their unique voice with the world.
Village Underground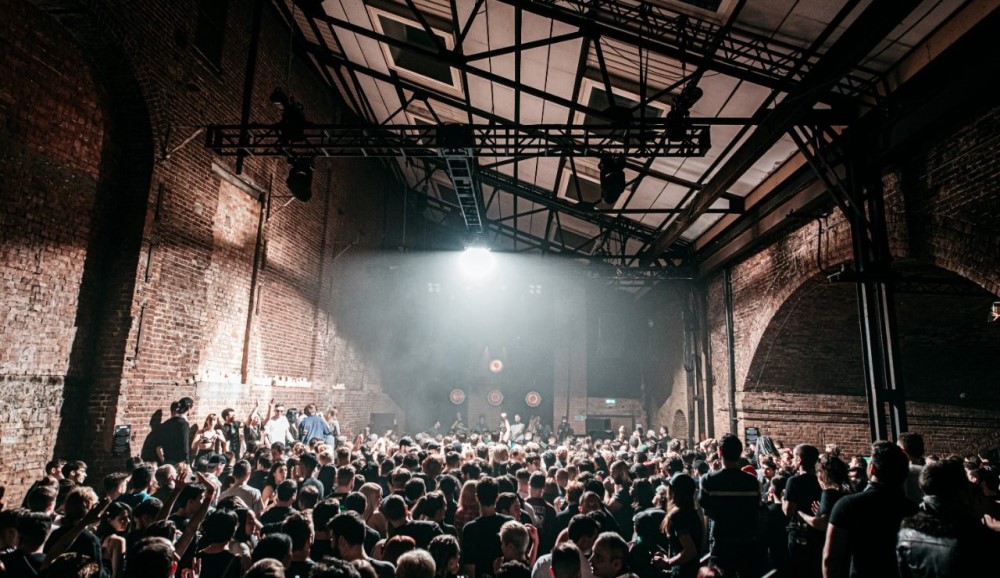 Village Underground is a well-liked venue in London for hosting poetry slam events. Here are some reasons why Village Underground is an excellent choice:
Location: Village Underground is situated in the heart of Shoreditch, a lively and artistic neighbourhood in London. It is easily accessible by public transport, making it convenient for participants and audience members.
Unique Space: The venue is located in renovated Victorian railway arches, which gives it a charming rustic and industrial feel. This distinctive setting adds character to the poetry slam event and sets it apart from more traditional venues.
Capacity: Village Underground has a spacious indoor area that can accommodate up to 700 people. It provides ample space for poets, spectators, and enthusiasts to come together and enjoy the event.
Acoustics: The venue is renowned for its exceptional acoustics, ensuring that every word and nuance of the poetry performances can be heard throughout the space. This enhances the overall experience for both the poets and the audience.
Flexible Layout: Village Underground offers a versatile layout that can be tailored to suit the requirements of the poetry slam event. Whether you prefer an intimate setting or a more open space, the venue can be adapted accordingly.
Atmosphere: The creative atmosphere of Village Underground fosters inspiration and encourages artistic expression. Its vibrant energy and artistic community make it an ideal place for poets to showcase their work and connect with like-minded individuals.
Choosing Village Underground as the venue for a poetry slam event guarantees a memorable experience for poets, audience members, and organizers. It combines a great location, unique ambiance, and outstanding acoustics, creating the perfect setting for the power and beauty of poetry to shine.