Adelaide Oval holds a special place in the history and culture of Australian cricket. This iconic cricket ground has witnessed numerous memorable matches and played host to some of the greatest cricketing moments. It is renowned for its unique features and has contributed significantly to Australian cricket legends and infrastructure.
The evolution of Adelaide Oval as a cricket venue showcases its adaptability and dedication to the sport. As cricket enthusiasts, it is essential to experience the legacy of Adelaide Oval and understand what sets it apart from other cricket grounds in Australia.
In this article, we explore the historical significance of Adelaide Oval, its memorable matches, iconic features, role in Australian cricket culture, and the plans for its future.
We will also delve into how you can immerse yourself in the rich heritage of Adelaide Oval and appreciate its unique charm.
The Historical Significance of Adelaide Oval in Australian Cricket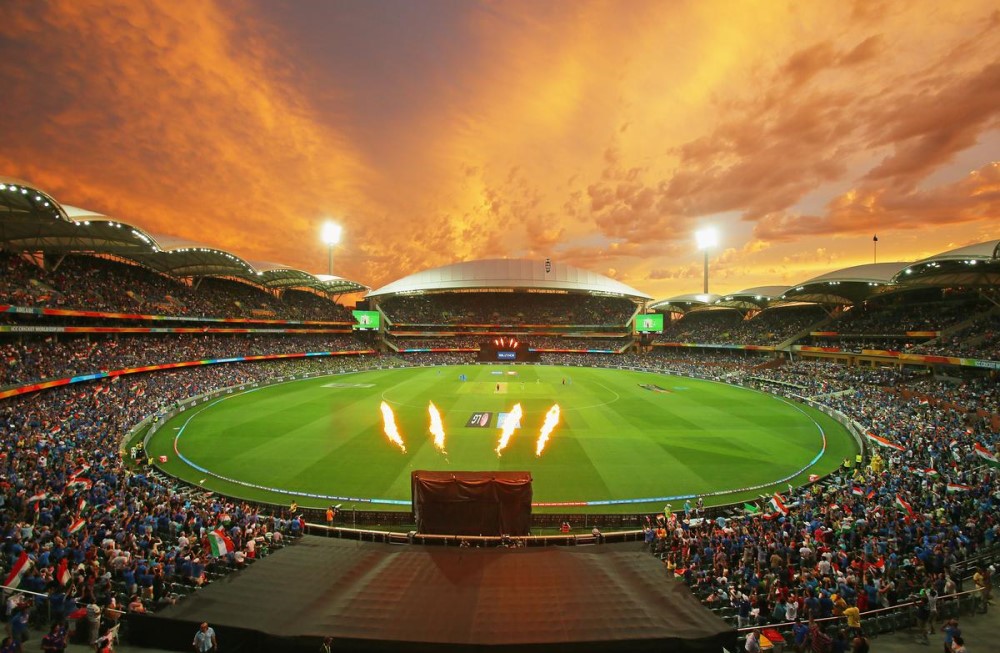 Adelaide Oval in Australian cricket holds immense historical significance. It stands as a cherished venue that has witnessed iconic moments in the sport.
To begin with, since 1871, the South Australian Cricket Association has proudly considered Adelaide Oval as its home ground. This longstanding association cements its integral role in Australian cricket history.
Adelaide Oval has played host to memorable matches that have left an indelible mark on Australian cricket. One such historic event took place in 2015 when Australia and New Zealand battled in the first ever day-night Test match.
This groundbreaking match introduced the world to the thrilling spectacle of pink-ball cricket, revolutionizing the game.
The Oval has been a witness to unforgettable Ashes encounters, fueling the fierce rivalry between Australia and England. Within this hallowed ground, moments of magnificence have unfolded, such as Don Bradman's legendary 299 runs against South Africa in 1932, forever etching Adelaide Oval's name in cricket folklore.
The Oval's unique attributes, including its picturesque setting and the heritage-listed scoreboard, contribute to its historical significance. These characteristics imbue a sense of reverence and nostalgia, elevating the experience of watching cricket at this remarkable venue.
Fun fact: Adelaide Oval's capacity surged to an impressive 55,000 after its redevelopment in 2014, solidifying its place as one of the largest cricket stadiums in Australia.
Memorable Matches and Moments at Adelaide Oval
Adelaide Oval has hosted numerous Memorable Matches and Moments in the history of Australian cricket. Here are some notable ones:
1. The Tied Test of 1960: Australia and West Indies played a match that ended in a tie, making it the first ever Tied Test in the history of cricket.
2. Shane Warne's Hat-Trick: In the 1994-95 Ashes series at Adelaide Oval, Shane Warne achieved a hat-trick against England. His three consecutive wickets in one over captivated the crowd and made cricketing history.
3. Brian Lara's Record Innings: In 1999, Brian Lara scored 277 runs at Adelaide Oval, helping the West Indies secure a famous victory against Australia.
4. Ricky Ponting's Double Century: In the 2006-07 Ashes series, Ricky Ponting scored a magnificent double century at Adelaide Oval, playing a crucial role in Australia's win.
5. Ashes Battle of 2010: The 2010 Ashes Test at Adelaide Oval saw high scores from England's captain Alastair Cook and Australia's Michael Clarke. The match ended in a draw, adding anticipation to the series.
These Matches and Moments have contributed to Adelaide Oval's legacy as a revered ground in Australian cricket, where historic achievements and unforgettable performances continue to captivate fans.
The Iconic Features of Adelaide Oval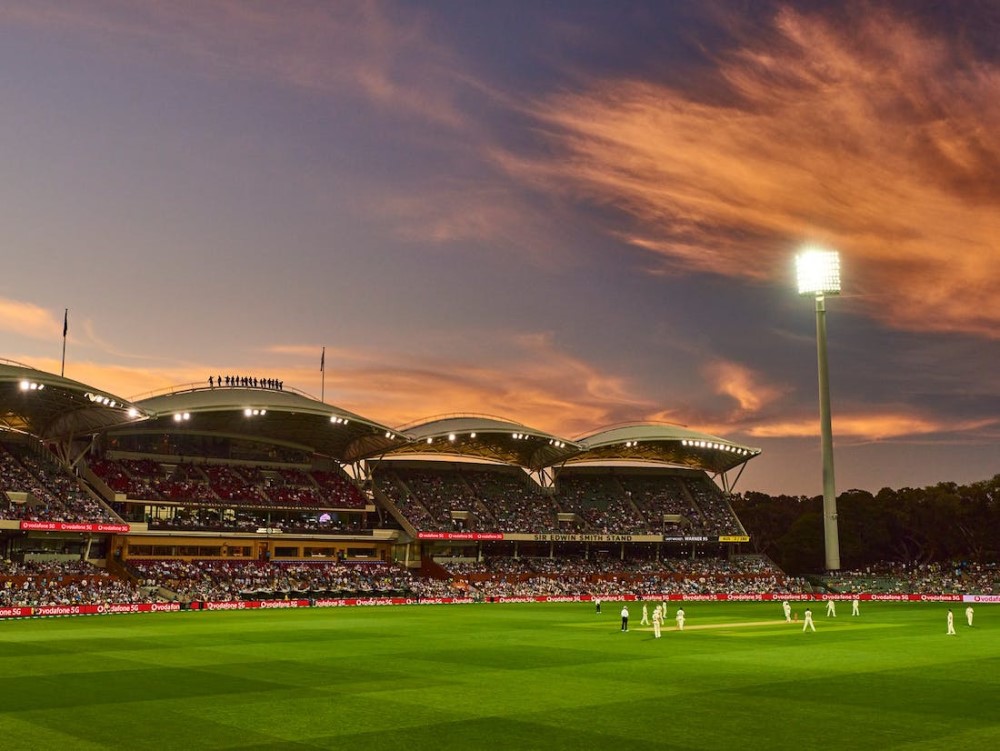 The iconic features of Adelaide Oval make it one of the most renowned cricket grounds in Australia. Here are some standout qualities:
The William Light's Vision Stand: This stand represents Adelaide Oval with its unique design and panoramic views. It offers a memorable experience for spectators.
The Bradman Stand: Named after the legendary cricketer Sir Donald Bradman, this stand pays tribute to his contribution to the sport. It provides excellent viewing angles and is a favourite spot for cricket enthusiasts.
The Riverbank Stand: Situated along the beautiful River Torrens, this stand offers breathtaking views and a peaceful atmosphere. It is a perfect spot to enjoy the game surrounded by nature.
The Hill: Known as the "Hill of Love," this grassy area provides a unique and relaxed atmosphere for spectators. It is a favourite gathering spot for families and friends to enjoy the game.
The scoreboard: Adelaide Oval's traditional scoreboard adds a touch of nostalgia to the cricket experience. It keeps fans updated with the latest scores and highlights throughout the match.
Pro-tip: Enhance your visit to Adelaide Oval by taking a guided tour of the grounds. It will deepen your understanding of the venue's history and heritage. Don't forget to capture photos of the iconic features to cherish the memories.
The Role of Adelaide Oval in Australian Cricket Culture
Adelaide Oval holds great importance within Australian cricket culture due to its extensive history, cultural significance, and its role in the development of the sport in the country.
Since 1871, Adelaide Oval has hosted cricket matches, making it one of Australia's oldest cricket grounds. Its long-standing history and iconic status have had a significant influence on Australian cricket culture.
Adelaide Oval serves as a social and cultural hub for cricket enthusiasts, bringing people together to celebrate the sport. The electrifying atmosphere of the stadium fosters a sense of community and passion among fans.
Adelaide Oval has been the venue for iconic cricket matches, such as Ashes Test matches, One-Day Internationals, and Twenty20 Internationals. These events attract cricket lovers from across the country and contribute to the national cricket culture.
The Oval has acted as a breeding ground for talented cricketers, providing a platform for aspiring players to showcase their skills. Many Australian cricket legends have honed their abilities at Adelaide Oval, greatly contributing to the growth and success of Australian cricket.
The recent redevelopment of Adelaide Oval has significantly enhanced the spectator experience by providing modern amenities, improved seating, and excellent pitch conditions. These improvements have elevated the Oval's status within Australian cricket culture.
Adelaide Oval has witnessed numerous significant cricketing moments, including record-breaking innings, thrilling comebacks, and historic victories. These moments become integral parts of Australian cricket folklore and strengthen the emotional connection between the sport and its fans.
The historical significance, cultural importance, and contribution to the development of cricket in Australia solidify Adelaide Oval's role as a cornerstone of Australian cricket culture.
The Evolution of Adelaide Oval as a Cricket Venue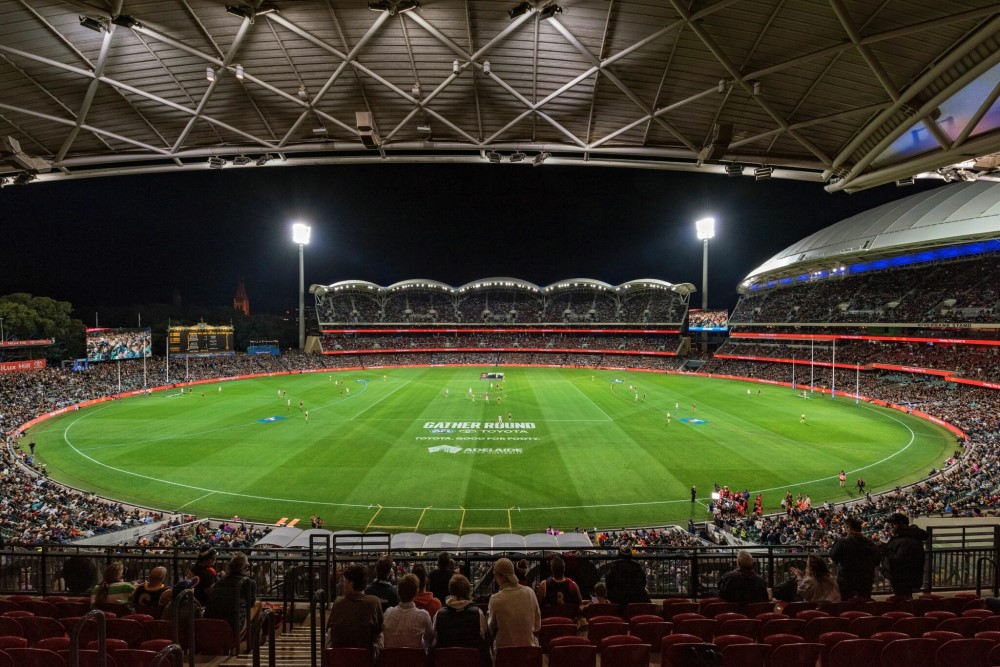 The Adelaide Oval has developed into a world-class cricket venue since it was first constructed in 1873. The stadium has undergone substantial changes through expansions and renovations, including the most recent redevelopment in 2014.
One notable change is the increase in seating capacity. Initially, the stadium could only accommodate a few thousand spectators, but now it can hold over 50,000 cricket fans. This expansion allows a greater number of people to experience the excitement of cricket matches at the Adelaide Oval.
Another important aspect of the venue's evolution is the enhancement of facilities. State-of-the-art amenities, such as modern dressing rooms, media facilities, and excellent pitch and outfield conditions, have improved the playing experience for cricketers.
Floodlights have also been installed, enabling day-night cricket matches to take place at the Adelaide Oval.
Incorporating video screens and high-quality sound systems has embraced technology and provided spectators with a more immersive and engaging experience while watching matches at the Adelaide Oval.
The transformation of the Adelaide Oval as a cricket venue has significantly contributed to the growth and success of Australian cricket. The modern facilities, increased capacity, and improved matchday experience have attracted more spectators and raised the profile of the stadium.
As a result, the Adelaide Oval continues to be a significant venue in international cricket, hosting important matches and contributing to the sport's legacy.
Adelaide Oval's Contribution to Australian Cricket Legends
Adelaide Oval has played a pivotal role in shaping Australian cricket legends. Its extensive history and iconic status have greatly influenced the sport in the country.
Talent development: Adelaide Oval has been instrumental in nurturing numerous legendary cricketers. Esteemed players such as Sir Donald Bradman, hailed as the greatest batsman of all time, have honed their skills on this prestigious ground.
Historical moments: The Oval has been witness to iconic moments in Australian cricket history. It has hosted unforgettable matches, including the famous tied Test between Australia and the West Indies in 1960.
A bastion for Australia: Adelaide Oval has stood as a formidable stronghold for the Australian cricket team. The home team has experienced significant success in this venue, which has boosted their confidence and overall performance.
World-class facilities: The Oval's state-of-the-art facilities have attracted high-level cricket events, including international Test matches and One Day Internationals. The excellent amenities and infrastructure provide players with an ideal environment to showcase their talents.
Flourishing cricket culture: The Oval has fostered a strong cricketing culture in the local community, nurturing a passion for cricket and producing talented players and dedicated fans.
For cricket enthusiasts, visiting Adelaide Oval is a must to fully appreciate its rich heritage and legacy. Immerse yourself in the profound cricketing tradition and witness the magic unfold on this revered ground.
Adelaide Oval's Impact on Australian Cricket Infrastructure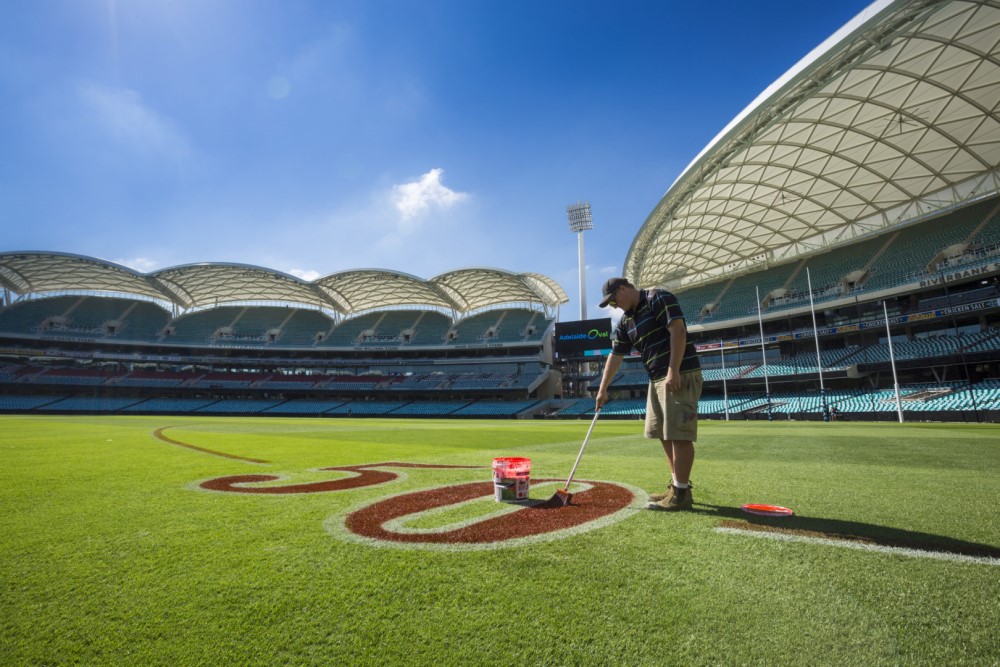 Adelaide Oval's impact on Australian cricket infrastructure cannot be overstated. The stadium, located in South Australia, has played a vital role in the development and growth of the sport in the country.
Through various modernization projects, Adelaide Oval has transformed into a world-class facility, catering to the needs of players, officials, and spectators alike. These upgrades have greatly enhanced the overall experience and comfort for all attendees.
One notable outcome of the redevelopment is the increased seating capacity of Adelaide Oval, now accommodating over 50,000 spectators. This expansion allows a larger number of fans to relish cricket matches at the stadium.
Furthermore, Adelaide Oval has seamlessly integrated advanced technologies into its infrastructure. High-definition screens, digital scoreboards, and state-of-the-art sound systems have significantly elevated the viewing experience for cricket enthusiasts.
Another highlight of the stadium is the cricket museum it houses. This museum proudly exhibits the rich history and heritage of Australian cricket, showcasing a plethora of memorabilia, artifacts, and interactive exhibits that offer valuable insights into the sport's evolution.
In addition to providing a world-class venue for matches, Adelaide Oval also boasts modern training facilities that contribute to the development of cricket talent in Australia. These facilities allow players to refine their skills and prepare for international competitions.
The impact of Adelaide Oval on Australian cricket infrastructure is truly significant. It fosters the sport's popularity, offers a top-notch venue for matches, and nurtures future cricket stars. Through continuous evolution and improvements, the stadium guarantees the flourishing of Australian cricket in the years to come.
The Future of Adelaide Oval in Australian Cricket
The future of Adelaide Oval in Australian Cricket looks promising. The venue has established itself as one of the leading cricket grounds in the country and will continue to play a vital role in the sport.
1. Development of infrastructure: Adelaide Oval has undergone significant infrastructure development to enhance the experience for spectators. New stands, improved seating arrangements, and state-of-the-art facilities ensure that cricket matches can be enjoyed comfortably and conveniently.
2. Technological advancements: Adelaide Oval consistently embraces technological advancements to provide an enhanced viewing experience. High-resolution screens, advanced sound systems, and reliable Wi-Fi connectivity keep fans engaged and informed about every moment of the game.
3. Hosting major tournaments: Adelaide Oval has a strong track record of successfully hosting major cricket tournaments, including international matches and Big Bash League games. With its improved facilities and reputation, the venue is well-positioned to attract top cricket tournaments and strengthen its reputation.
4. Grassroots development: Adelaide Oval nurtures young talent and fosters a love for the game. The venue collaborates with local cricket associations and schools to cultivate a strong grassroots cricketing community. This investment in youth development ensures the longevity and success of Australian cricket.
5. Partnerships and sponsorships: Adelaide Oval continues to establish valuable partnerships and secure sponsorships with leading brands. These collaborations provide essential financial support for the venue's operations and enable ongoing improvements and developments.
Adelaide Oval's commitment to continuous improvement, technological advancements, and grassroots development will propel it into a promising future within Australian cricket. The significance of the venue will only grow as it continues to provide unforgettable moments for fans and players alike.
How to Experience the Legacy of Adelaide Oval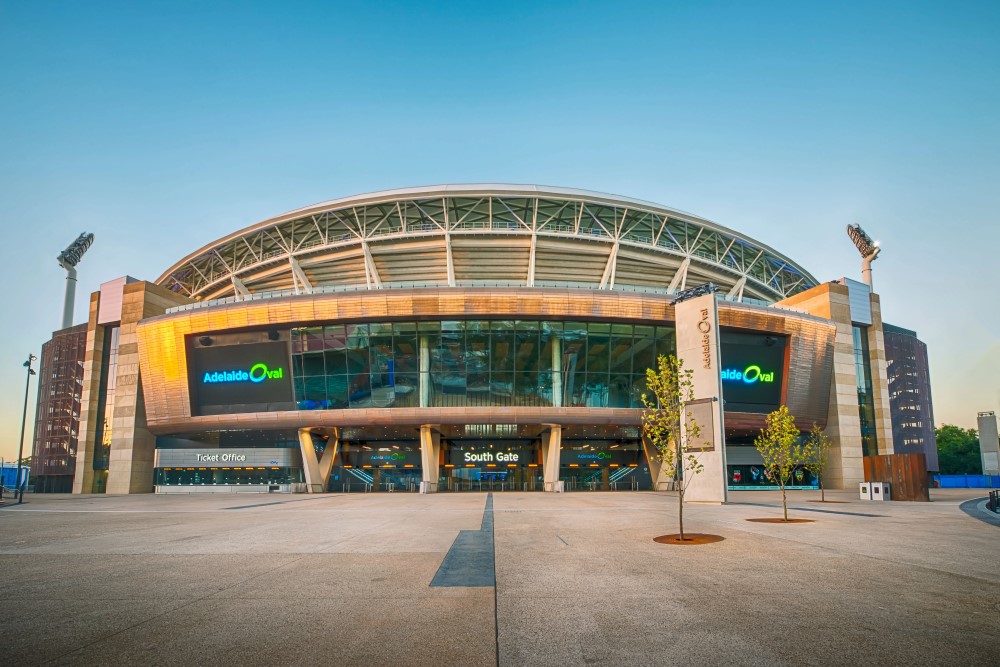 To fully immerse yourself in the heritage of Adelaide Oval and experience its legacy, consider these recommendations:
Watch a cricket match: Attend a live cricket match at Adelaide Oval to witness the illustrious history and atmosphere of the venue. The crowd's applause and the excitement on the field will immerse you in the legacy of Australian cricket.
Take a guided tour: Join a guided tour of Adelaide Oval to explore the prominent features and understand the significance of the venue. Walk through the historic Bradman Museum, discover the heritage-listed scoreboard, and step onto the revered turf where legends have competed.
Visit the Bradman Collection: Situated at Adelaide Oval, the Bradman Collection showcases a remarkable assortment of memorabilia and artifacts that highlight the accomplishments of Sir Donald Bradman, one of cricket's greatest players. Observe his personal possessions, including bats, uniforms, and photographs, to gain a deeper understanding of his extraordinary career.
Experience the RoofClimb: Embark on the daring RoofClimb adventure offered at Adelaide Oval. Scale the heights of the stadium's roof and relish panoramic views of the city skyline and surrounding areas. This exceptional activity combines thrills with a breathtaking perspective of the Oval and its surroundings.
Enjoy a meal or drink at the Hill of Grace Restaurant: Indulge in a refined dining experience at the prestigious Hill of Grace Restaurant, located within Adelaide Oval. Savour delectable cuisine accompanied by exceptional Australian wines, all while being immersed in the history and ambiance of the venue.
By following these suggestions, you can fully immerse yourself in the heritage of Adelaide Oval and create enduring memories of your visit.