London, renowned for its illustrious history and vibrant culture, invites art enthusiasts to delve into its diverse and dynamic London arts scene. This city, with its sprawling parks and historic sites, is a living canvas, offering a myriad of artistic expressions and experiences for those eager to explore. For art lovers, London is a treasure trove of creativity, from the revered halls of its museums to the innovative spaces where contemporary art thrives.
Whether you're wandering through the iconic spaces of The Oval or savoring the distinct flavors of London craft beers, the city offers a harmonious blend of tradition and modernity, each element contributing to its rich artistic tapestry. This article will guide you through the myriad of artistic gems scattered across the city, each venue and show a testament to the boundless creativity and diversity inherent in London's arts scene.
So, prepare to immerse yourself in the captivating allure of London's artistic landscape, where every corner holds a new discovery, a new story, and a fresh perspective on the vibrant spirit of this world-renowned metropolis.
London Arts Scene: Tate Modern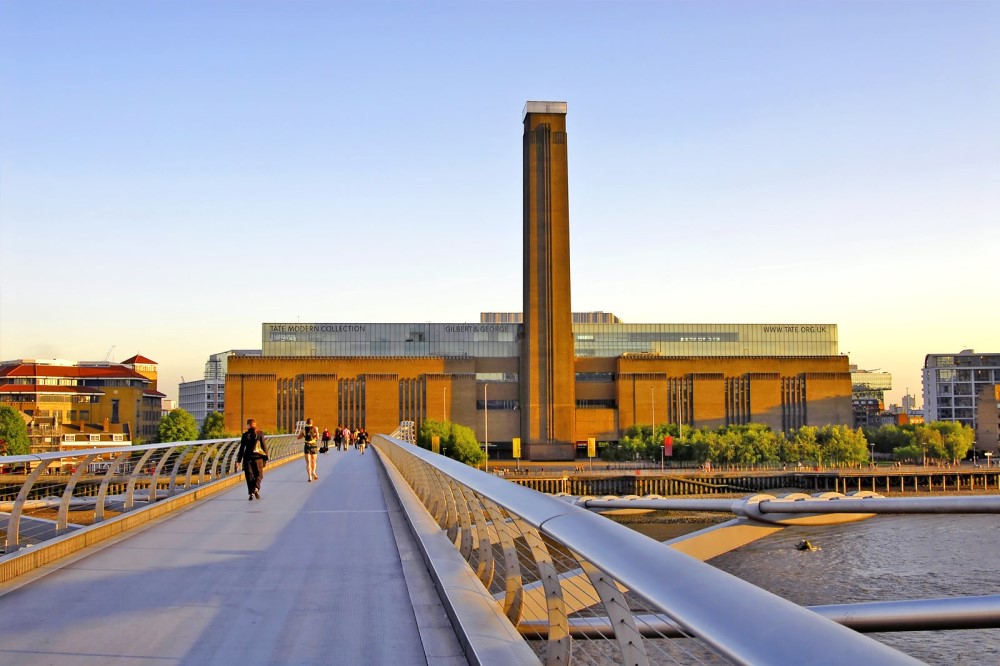 The Iconic Modern Art Gallery is an absolute necessity for art enthusiasts. Here are some key reasons why this gallery is truly worth exploring:
1. Artistic masterpieces: Tate Modern houses an extensive and comprehensive collection of modern and contemporary art, featuring renowned artists such as Picasso, Warhol, and Hockney. Visitors can truly admire a wide range of paintings, sculptures, installations, and multimedia exhibits.
2. Architectural marvel: The building itself is a true work of art, as it is situated in a former power station. The gallery's industrial architecture provides a visually striking backdrop for the artwork. The innovative design flawlessly integrates both old and new elements, creating a truly unique and immersive experience.
3. Varied exhibitions: Tate Modern proudly hosts temporary exhibitions that showcase a wide variety of themes and artistic styles. Visitors have the opportunity to explore and delve into different aspects of modern art, and also discover new and emerging artists. From awe-inspiring installations to carefully curated displays, there is always something exciting to see at this iconic gallery.
4. Breathtaking views: The gallery's viewing terrace offers visitors a chance to feast their eyes on the panoramic views of the majestic River Thames and the breathtaking London skyline. Guests can truly enjoy and take in the stunning scenery while sipping on some delicious coffee from the rooftop café.
5. Accessibility and inclusivity: Tate Modern is fully committed to making art accessible to everyone. The gallery offers a range of inclusive services such as guided tours, audio descriptions, and touch tours for visitors with disabilities. It also provides educational programs and engaging workshops that cater to people of all ages, thus fostering a genuine love and appreciation for art and culture.
If you have a genuine appreciation for modern art or simply wish to immerse yourself in a vibrant and culturally rich experience, a visit to Tate Modern: The Iconic Modern Art Gallery is an absolute must. Explore the awe-inspiring artwork, marvel at the architectural wonders, and soak in the vibrant and creative energy that fills this iconic London landmark.
London Arts Scene: Victoria and Albert Museum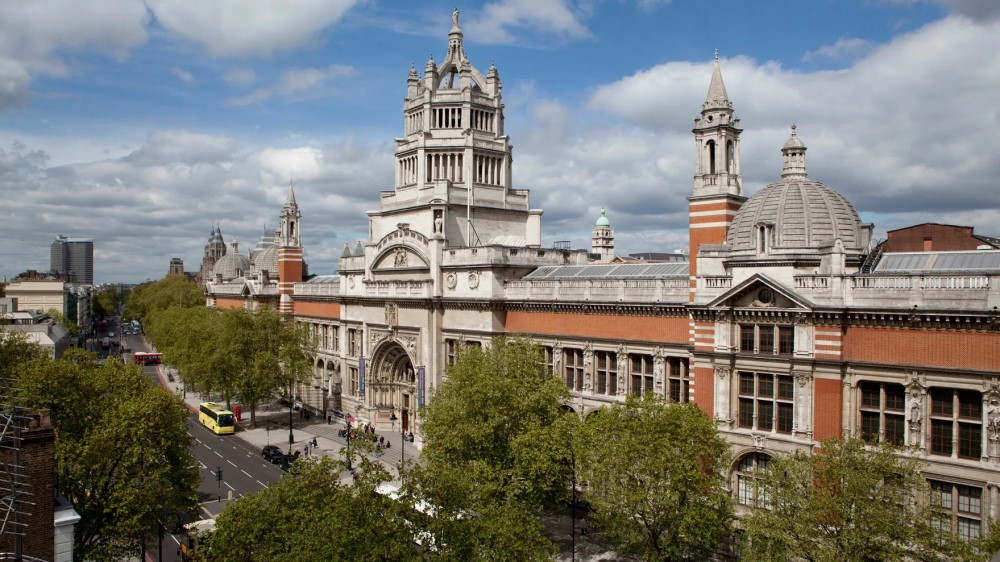 The Victoria and Albert Museum in London is renowned for showcasing art and design. Its extensive collection of over 2.3 million objects spans a wide range of artistic disciplines including sculpture, painting, fashion, photography, and architecture.
The museum boasts a remarkable fashion and textiles collection that traverses centuries and continents. This collection encompasses not only historical royal gowns but also avant-garde designs by innovative fashion designers.
In addition to its permanent collection, the Victoria and Albert Museum regularly hosts temporary exhibitions that delve into specific themes or showcase particular artists. These exhibitions offer a deeper understanding of the world of art and design and provide visitors with a unique opportunity to engage with different aspects of artistic expression.
With its unwavering dedication to excellence and innovation, the Victoria and Albert Museum plays a crucial role in fostering artistic appreciation and promoting creativity. It is truly a must-visit destination for anyone interested in immersing themselves in the rich history and diverse world of art and design.
London Arts Scene: The National Gallery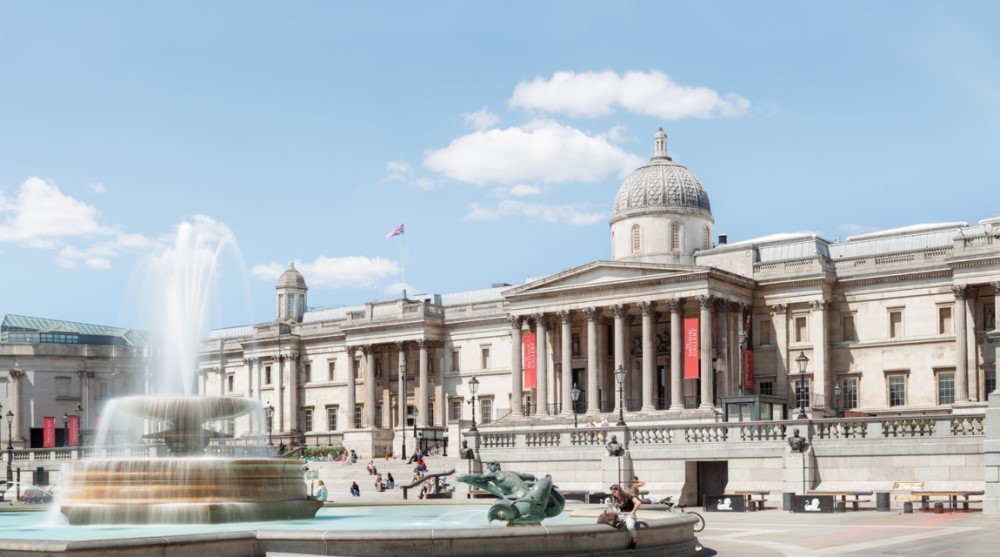 The National Gallery, known as a treasure trove of Western European paintings, houses an extensive collection of over 2,300 artworks dating from the thirteenth to the early twentieth century. This prestigious institution proudly displays a wide range of artistic styles by renowned artists such as Leonardo da Vinci, Vincent van Gogh, and Claude Monet. Among its iconic masterpieces are "Sunflowers," "The Virgin of the Rocks," and "Water-Lilies."
A visit to The National Gallery allows art enthusiasts and those with an interest in Western European paintings to immerse themselves in the rich history of this captivating art form. The carefully curated paintings evoke a range of emotions and tell stories from different time periods, catering to diverse interests and preferences. Whether one appreciates religious art, portraiture, or still life, The National Gallery provides it all.
For those eager to delve deeper into the fascinating world of art history, The National Gallery offers guided tours and educational programs. These experiences enhance visitors' understanding of the artworks by providing valuable context and background information about the artists and their techniques.
Exploring The National Gallery is truly an essential undertaking for anyone interested in Western European paintings. It serves as a showcase of the creativity and skill of renowned painters throughout history, truly living up to its reputation as a treasure trove of artistic excellence.
London Arts Scene: Saatchi Gallery
Saatchi Gallery in Chelsea is a contemporary art gallery that specializes in showcasing works by both established and emerging artists. As a prominent institution, the gallery is renowned for its groundbreaking exhibitions and its dedication to promoting contemporary art trends.
At Saatchi Gallery, you will find a diverse range of artworks that encompass various styles and mediums, such as painting, sculpture, photography, and digital art. The gallery actively seeks out distinctive and thought-provoking pieces that challenge traditional norms.
Visitors to Saatchi Gallery can expect to encounter a wide range of contemporary art, including abstract expressionism, conceptual art, and pop art. With carefully curated collections, the gallery's exhibitions are designed to highlight current trends and themes, providing a unique and engaging experience.
Saatchi Gallery is dedicated to supporting emerging artists in gaining recognition and exposure. Through their commitment, they help cultivate a vibrant artistic community and ensure a continuous flow of fresh and exciting works.
For art enthusiasts in Chelsea, Saatchi Gallery is a must-visit destination. Offering constantly evolving exhibitions, the gallery provides an enriching and immersive experience for those seeking contemporary art in an inspiring setting. Come and experience the cutting-edge of contemporary art at Saatchi Gallery in Chelsea.
London Arts Scene: Serpentine Galleries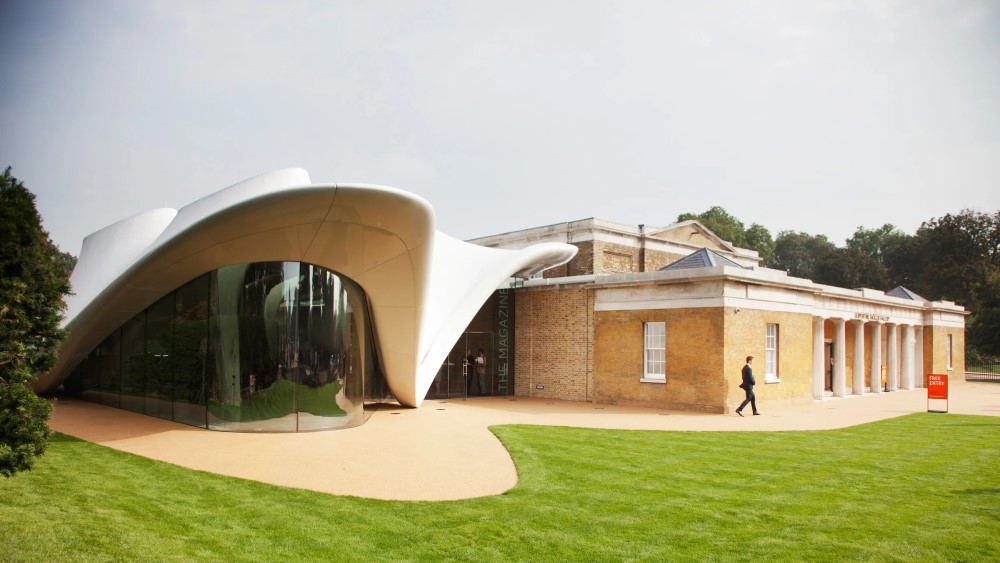 The Serpentine Galleries in Hyde Park showcase innovative art and offer a unique experience for art enthusiasts. The institution consists of two separate galleries, the Serpentine Gallery and the Serpentine Sackler Gallery.
At the Serpentine Gallery, visitors can explore contemporary art exhibitions by renowned artists from around the world. The gallery hosts thought-provoking installations, immersive displays, and engaging performances that captivate the audience. The exhibits at the Serpentine Gallery are constantly evolving, providing a dynamic atmosphere for visitors to appreciate and engage with innovative art.
Adjacent to the Serpentine Gallery is the Serpentine Sackler Gallery, housed in a converted gunpowder store. This space allows for innovative and experimental exhibitions, focusing on interdisciplinary and multimedia art forms. The Serpentine Sackler Gallery aims to cultivate an environment that encourages exploration and creative expression.
Visiting the Serpentine Galleries is an opportunity to immerse oneself in innovative art. Whether you are an art enthusiast or seeking a unique cultural experience, the Serpentine Galleries in Hyde Park offer a captivating journey into the realm of contemporary art.
London Arts Scene: Hayward Gallery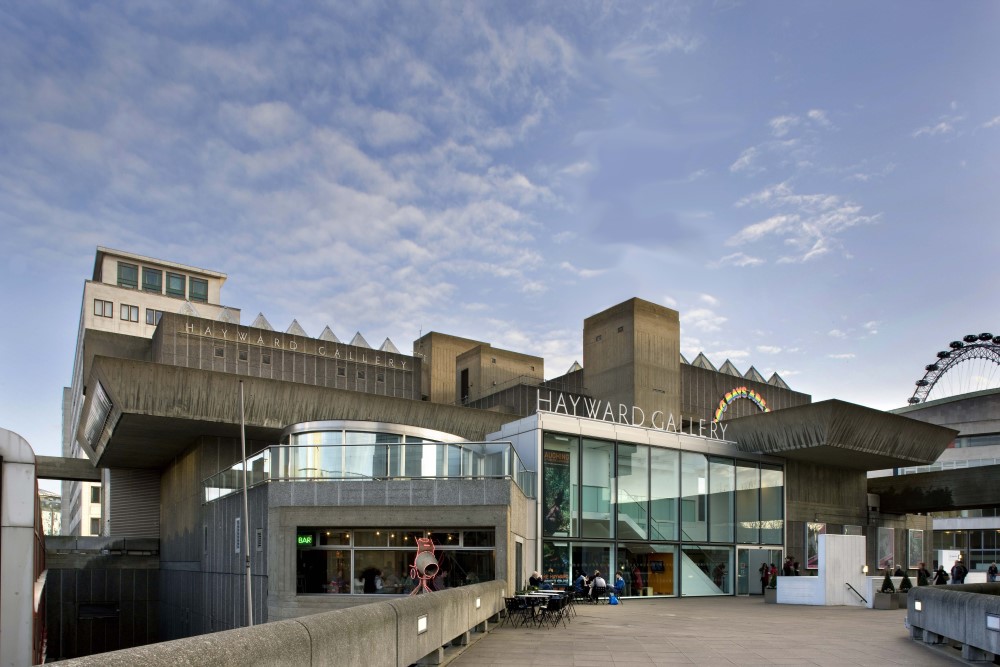 The Hayward Gallery in London is a renowned destination for admirers of contemporary art and culture. It proudly showcases thought-provoking artworks that challenge traditional concepts of expression.
The gallery actively promotes dialogue and engagement with the contemporary art scene through its exhibitions, which showcase both established and emerging artists. These carefully curated exhibitions offer a glimpse into the dynamic and ever-changing art scene.
A visit to the Hayward Gallery allows art enthusiasts to expand their horizons and gain a deeper understanding of artistic expression. The gallery presents immersive installations and experimental multimedia artworks that push boundaries and defy conventions, allowing viewers to fully immerse themselves in the art.
To make the most of your visit, we invite you to explore the gallery's website for information on current and upcoming exhibitions. This will help you plan your visit based on your individual interests. Take advantage of the guided tours and talks offered by the gallery, as they will greatly enhance your understanding and appreciation of the artworks on display.
London Arts Scene: Whitechapel Gallery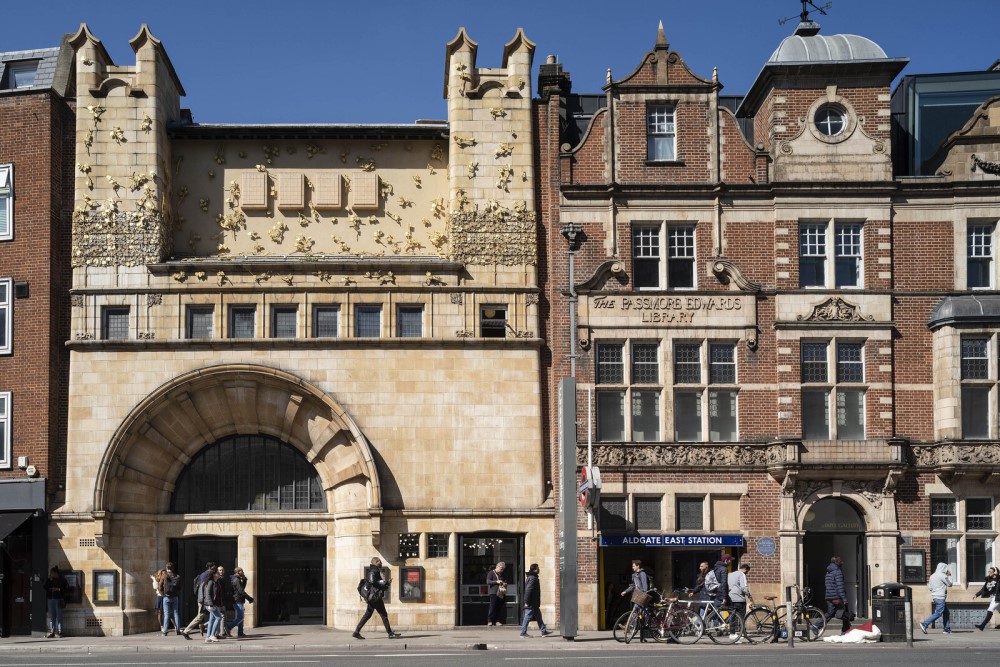 The Whitechapel Gallery is an establishment in London that celebrates modern and contemporary art. As one of the most renowned art galleries established in 1901, it is dedicated to promoting innovative and pioneering artists.
When you visit the Whitechapel Gallery, you will find a wide range of exhibitions that showcase diverse artistic practices and mediums, including painting, sculpture, video installations, and performance art. This provides visitors with a dynamic and immersive experience, truly celebrating modern and contemporary art.
One of the key aspects of the Whitechapel Gallery is its rich history of featuring influential artists such as David Hockney and Frida Kahlo, among others. These iconic artists have exhibited their works in this gallery, solidifying its reputation as a hub for significant figures in the art world.
The Whitechapel Gallery also offers various educational programmes, including lectures, workshops, and guided tours. These programmes aim to enhance the understanding and appreciation of the artworks on display, further emphasizing the gallery's commitment to promoting modern and contemporary art.
In terms of accessibility, the Whitechapel Gallery is dedicated to making art accessible to all. It provides step-free access, wheelchair facilities, and audio descriptions for visually impaired visitors. What's more, most exhibitions at the Whitechapel Gallery offer free admission, ensuring that it is an affordable cultural experience accessible to everyone.
After exploring the diverse range of artworks at the gallery, visitors can indulge in the gallery's bookshop, which offers a wide selection of art-related literature. The café provides a perfect place to relax, enjoy a cup of coffee, and reflect on the artistic journey at the Whitechapel Gallery.
A pro-tip for visitors is to plan their visit during the gallery's Late Nights events. These events offer a unique opportunity to experience art alongside live music, performances, and talks. It allows visitors to immerse themselves in the vibrant London art scene and engage with artists and art enthusiasts.
With all these aspects combined, the Whitechapel Gallery truly celebrates modern and contemporary art and is a must-visit for art lovers.
London Arts Scene: The British Museum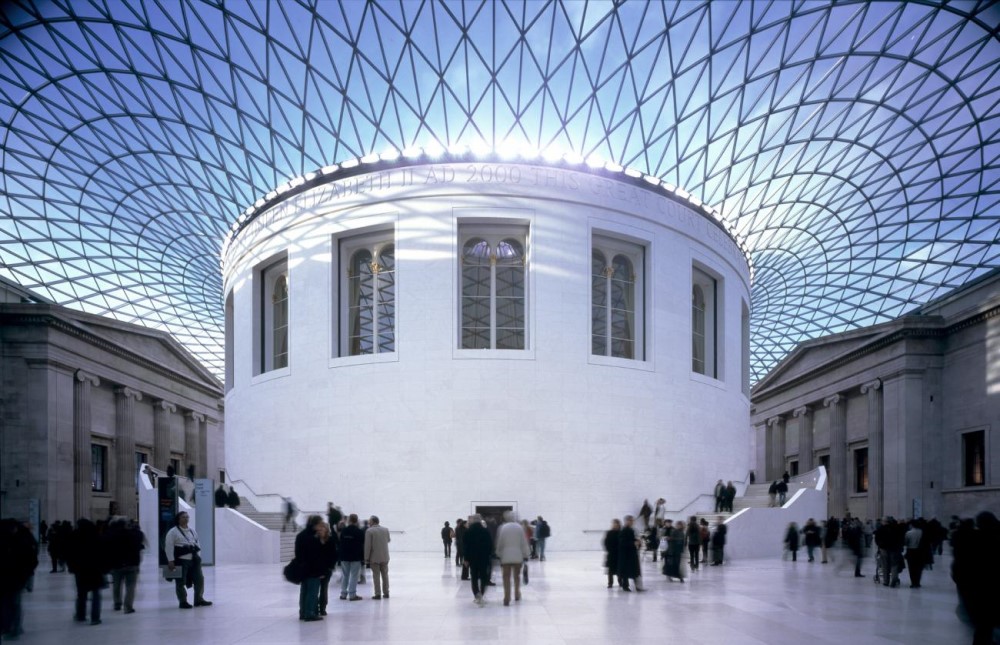 The British Museum is a remarkable institution that offers a glimpse into worldwide art and history. There are several important reasons why you should pay a visit:
1. Extensive collection: The British Museum houses over 8 million artifacts from various cultures across the globe. From Egyptian mummies to Greek sculptures and ancient manuscripts, each item tells a distinctive story, showcasing the richness and diversity of human history.
2. Cultural significance: This collection spans thousands of years, allowing visitors to explore different eras and civilizations. It provides valuable insights into the development of human societies, their beliefs, and artistic expressions.
3. Learning opportunities: The British Museum offers a range of educational programs, guided tours, and interactive displays. These resources enable visitors to actively engage with the exhibits, learn about diverse cultures, and gain a deeper understanding of the world's heritage.
4. Free entry: One of the best aspects of the British Museum is that it provides free admission to the general public. This makes it accessible to individuals and families who are interested in art and history, ensuring that everyone has the opportunity to explore and appreciate its treasures.
If you have a passion for art, history, or a curiosity about the world, the British Museum is a destination you mustn't miss. With its exceptional collection and educational offerings, visiting the museum promises a truly enriching experience.
London Arts Scene: The Design Museum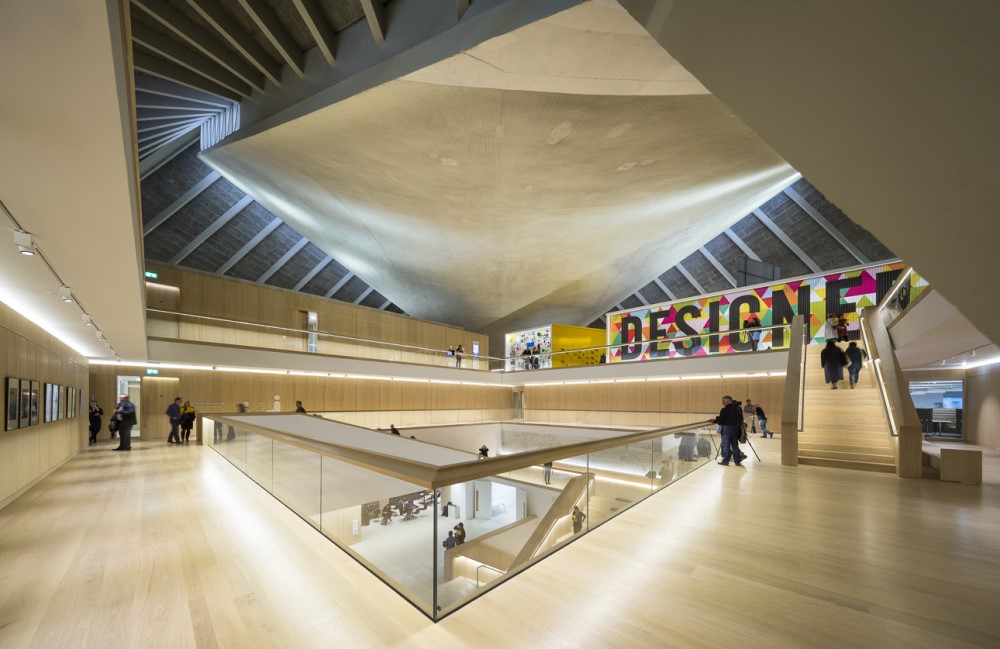 The Design Museum in London is a renowned institution that exhibits a diverse range of design disciplines, such as architecture, fashion, product, and graphic design. Through its exhibitions, the museum showcases the incredible works of influential designers, offering a unique perspective on design.
It provides valuable insights into the creative process behind their iconic creations. The museum's design collection is truly remarkable, featuring innovative and influential designs from around the world. From exquisite furniture pieces to cutting-edge technology, it provides a comprehensive overview of the evolution of design throughout history.
The Design Museum offers educational programmes designed for individuals of all ages. These programmes aim to inspire creativity and deepen understanding of design principles. Whether you are a design enthusiast or a student, you can find programmes tailored to enhance your skills.
The museum's building, a masterpiece of contemporary design by architect John Pawson, adds to the immersive experience of the exhibitions. To stay up-to-date with the latest exhibition and event information, be sure to visit the Design Museum's website. Plan your visit accordingly to fully immerse yourself in the world of design excellence.
London Arts Scene: Somerset House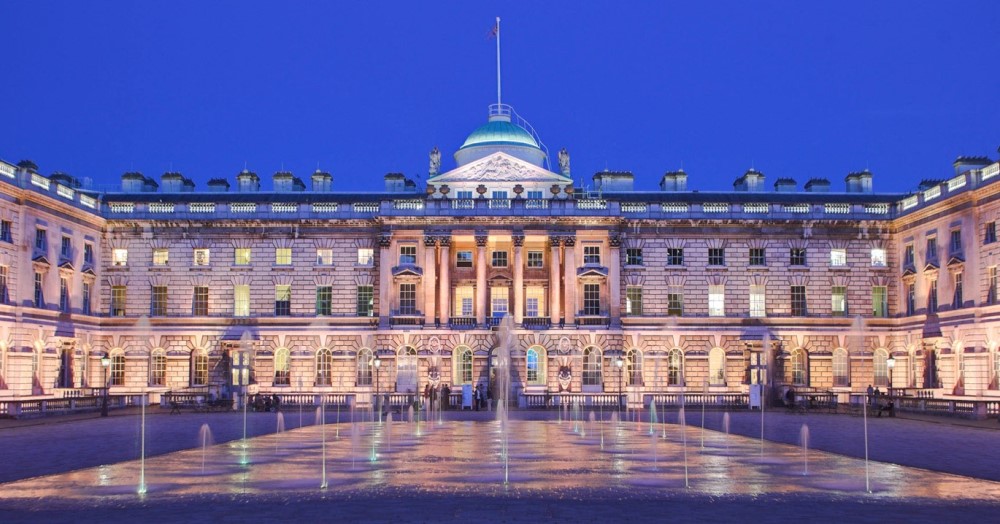 Somerset House is not just any ordinary building in London, it is a cultural hub. With its rich history dating back to the Tudor era, Somerset House has been transformed into a space that celebrates art and creativity.
As a true cultural centre, Somerset House offers a wide range of artistic activities and events. Throughout the year, visitors can indulge in art exhibitions and installations that showcase various forms of artistic expression, covering everything from contemporary art to photography.
But Somerset House isn't limited to just exhibitions. It also hosts a myriad of cultural events that cater to all interests. From film screenings to music performances and even fashion shows, there's always something exciting happening within its walls. These events not only attract a diverse audience but also contribute to the vibrant and lively atmosphere.
One of the highlights of Somerset House is its courtyard, which undergoes a magical transformation during wintertime. It turns into a captivating ice-skating rink, attracting both locals and tourists alike. The Somerset House Ice Rink has become an annual tradition, adding to the already intriguing allure of this cultural hub.
But Somerset House is more than just a venue for events and exhibitions. It is also home to various creative organizations and artists' studios, fostering innovation and contributing to the vibrant atmosphere of the site.
Whether you're an art enthusiast, a lover of cultural events, or simply someone looking to immerse themselves in creativity, Somerset House should be at the top of your list. With its diverse range of activities and events, there's always something new and exciting to experience. Let Somerset House be the catalyst for your cultural exploration and ignite your creativity.
Must-See Art Exhibitions and Shows in London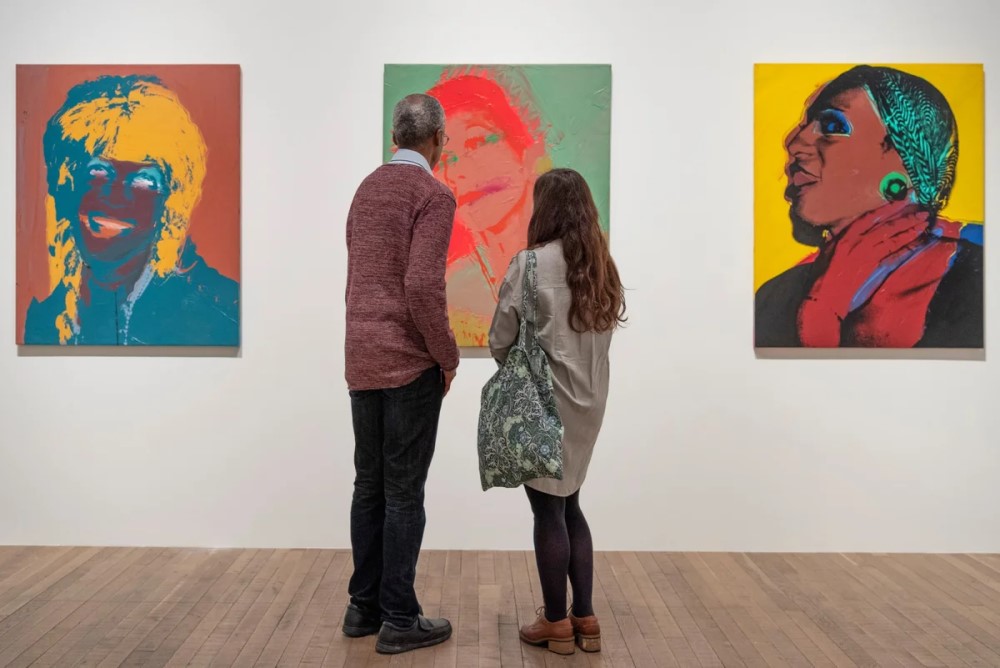 When thou art exploring the vibrant arts scene of London, doth not miss out on these must-see art exhibitions and shows. Hither art some of the most exciting exhibitions taking place in the city:
The Turner Prize Exhibition: This exhibition, held annually, doth showcase the work of talented contemporary artists from the UK. It doth present innovative and thought-provoking artworks that pusheth the boundaries of traditional art.
The Royal Academy Summer Exhibition: This long-standing tradition doth bring together a diverse range of artworks in various mediums, including painting, sculpture, and photography. It doth offer a wide selection of art from both established and emerging artists.
Tate Modern: A must-visit for art enthusiasts, Tate Modern doth present a dynamic collection of contemporary and modern art. Thou can explore both permanent collections and temporary exhibitions, which always doth offer something unique and captivating.
The National Gallery: This iconic gallery doth house an extensive collection of Western European art from the 13th to the 19th centuries. Thou can discover various artistic styles and periods, from Renaissance masters to Impressionist paintings.
Saatchi Gallery: Known for its contemporary art exhibitions, the Saatchi Gallery is a hotspot for discovering new and emerging artists. The exhibitions often doth feature cutting-edge artworks that challenge conventional notions of art.
When planning thy visit, take into consideration the time of year, specific themes, or artists that interest thee. Remember to check the websites of the galleries for any updates or COVID-19 safety protocols before thy visit. Enjoy immersing thyself in the vibrant art scene of London!
What Is the History of London's Art Scene?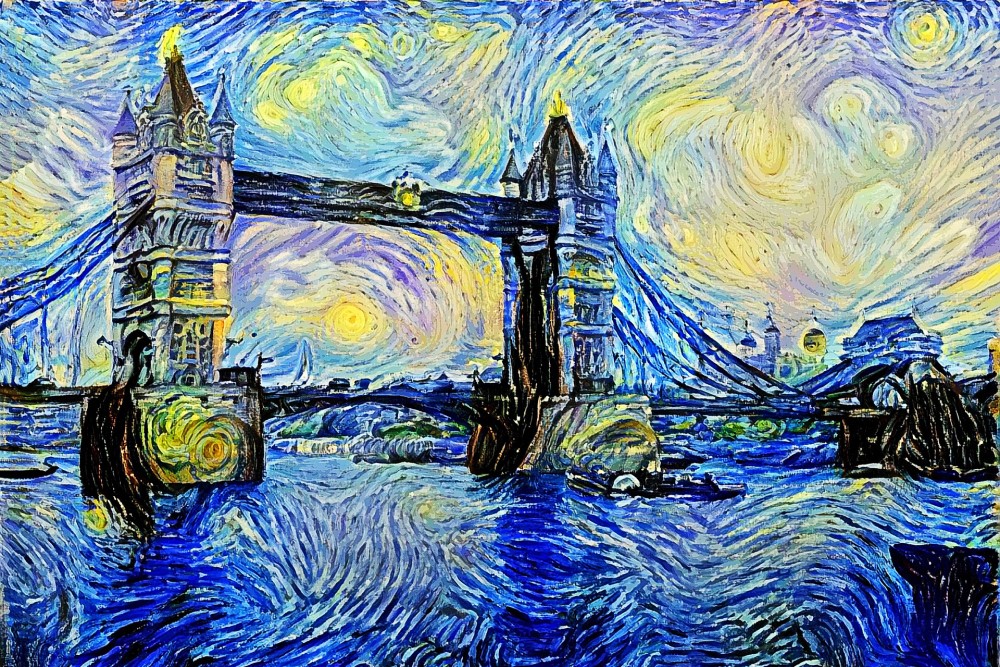 London's art scene has a rich and diverse history. Since the Renaissance period, the city has attracted artists and art enthusiasts from all over Europe. Skilled painters and sculptors made their way to London, leading to the establishment of art academies and galleries. This marked the official beginning of London's art scene.
The 19th century witnessed the emergence of the Pre-Raphaelite Brotherhood in London, which challenged traditional art ideals. Their innovative approach gained popularity and sparked creativity in the city. Influential figures like Dante Gabriel Rossetti and John Everett Millais contributed significantly to the art community.
In the early 20th century, London experienced the rise of modern art movements. The Vorticists, led by Wyndham Lewis, celebrated the energy and dynamism of the modern world. This movement laid the foundation for the renowned Tate Modern, a hub for contemporary and modern art.
Throughout the 20th century, London's art scene continued to evolve and thrive. Artists from all around the world flocked to the city in search of inspiration and opportunities. Today, London is home to esteemed galleries such as the Victoria and Albert Museum and The National Gallery, which showcase extensive art collections spanning various genres and periods.
One significant milestone in London's art scene was the opening of the Saatchi Gallery in Chelsea. In the late 20th century, Charles Saatchi displayed his vast collection of contemporary art, creating a cultural phenomenon. The Saatchi Gallery played a pivotal role in promoting and supporting emerging artists, leaving a lasting influence on London's art scene.