London, a city steeped in history and pulsating with modern energy, is often visualized through its iconic landmarks like the Big Ben, the London Eye, and its majestic bridges. Yet, amidst its architectural marvels and bustling streets, London boasts a series of green sanctuaries that offer both locals and tourists a chance to retreat from the city's frenetic pace.
These verdant spaces, ranging from vast expanses to quaint pockets, are more than just patches of green in an urban landscape. They are the lungs of the city, places where families gather for picnics, joggers trace their morning routes, and where one can simply lie on the grass, watching clouds drift by against the backdrop of London's skyline.
We'll guide you through the top 5 parks in London that promise a rejuvenating day out. Whether you're seeking a serene spot to read a book, a scenic trail for photography, or a playground for a fun-filled family day, these parks offer a slice of nature's tranquility amidst the urban hustle. Join us as we explore these green havens, each a testament to London's commitment to preserving nature in the heart of the metropolis.
The Royal Parks: Hyde Park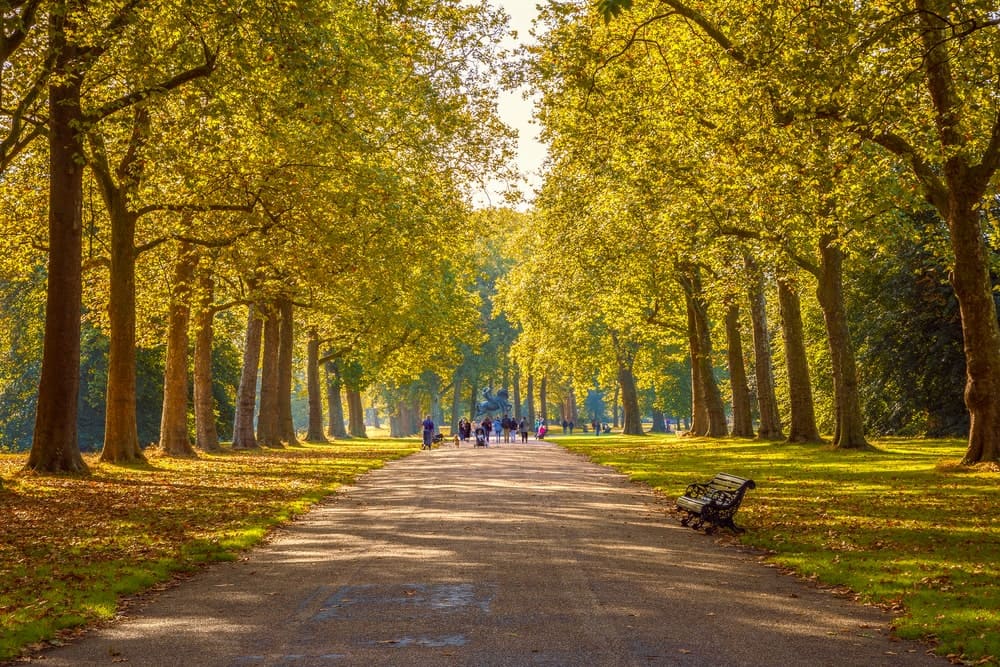 Hyde Park, one of The Royal Parks in London, is a beloved and iconic park. It covers 350 acres of land and offers a wide range of activities and attractions. Here are some key highlights of Hyde Park:
1. Serpentine Lake: Hyde Park boasts a stunning Serpentine Lake where visitors can hire rowing boats or pedalos. The tranquil waters make it a perfect spot for a leisurely boat ride.
2. Speaker's Corner: Located within Hyde Park, Speaker's Corner is a symbol of freedom of speech. It provides individuals with the opportunity to express their opinions and engage in lively debates on various topics.
3. Memorials and Monuments: Within Hyde Park, there are numerous significant memorials and monuments, including the Diana, Princess of Wales Memorial Fountain and the Holocaust Memorial. These landmarks offer visitors opportunities for contemplation and reflection.
4. Serene Gardens: Hyde Park is home to beautifully maintained gardens such as the Rose Garden and the Italian Gardens. These peaceful spaces provide a welcome escape from the hustle and bustle of the city.
5. Recreational Activities: Hyde Park is the perfect destination for outdoor enthusiasts. Visitors can enjoy cycling, jogging, or participating in sports such as football or tennis on the designated paths and open areas.
When you visit Hyde Park, be sure to bring a picnic blanket, some snacks, and enjoy a leisurely picnic under the shade of the trees. Don't forget to witness lively debates and discussions at the famous Speaker's Corner. Hyde Park is a must-visit destination in London that offers something for everyone.
The Regent's Park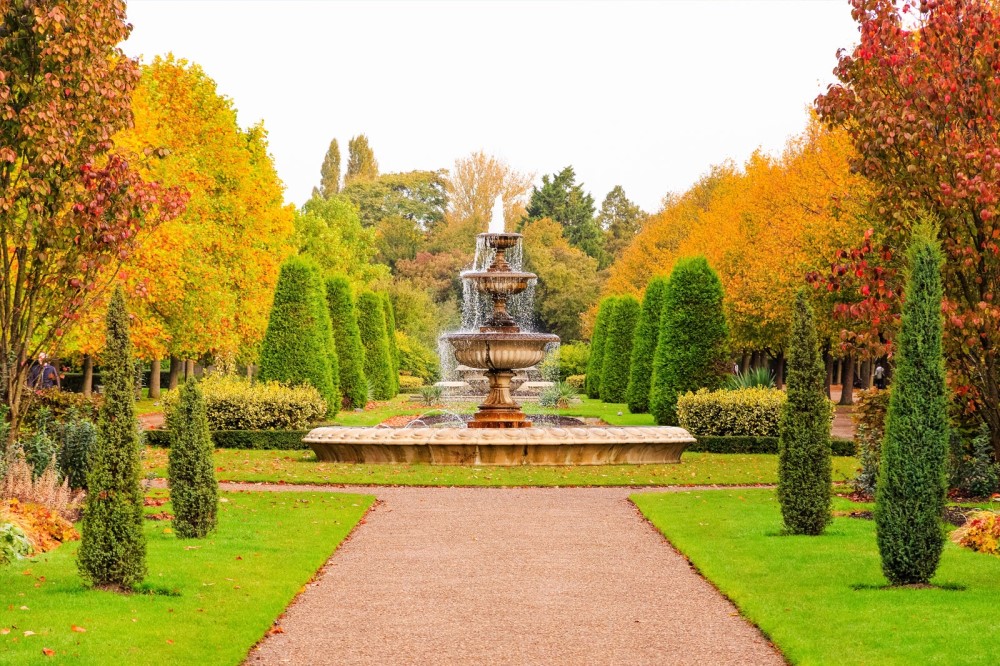 The Regent's Park is a well-known park in London that is famous for its calm and beautiful atmosphere. It offers many impressive features and attractions:
Lush Gardens: The park has magnificent gardens, including the Queen Mary's Rose Garden, which displays over 12,000 roses in full bloom during the summer months.
The Boating Lake: Visitors have the option to rent rowing boats or pedalos to leisurely glide across the lake. It is a perfect activity for couples or families.
London Zoo: Situated within The Regent's Park, London Zoo houses a diverse range of animals from around the world. It provides an educational and enjoyable experience for people of all ages.
Open Air Theatre: The park hosts a captivating Open Air Theatre where visitors can watch enchanting performances during the summer season.
Sports Facilities: The Regent's Park offers ample space for sports enthusiasts, with facilities for tennis, cricket, football, and softball. There are also designated areas for walking, jogging, and cycling.
Richmond Park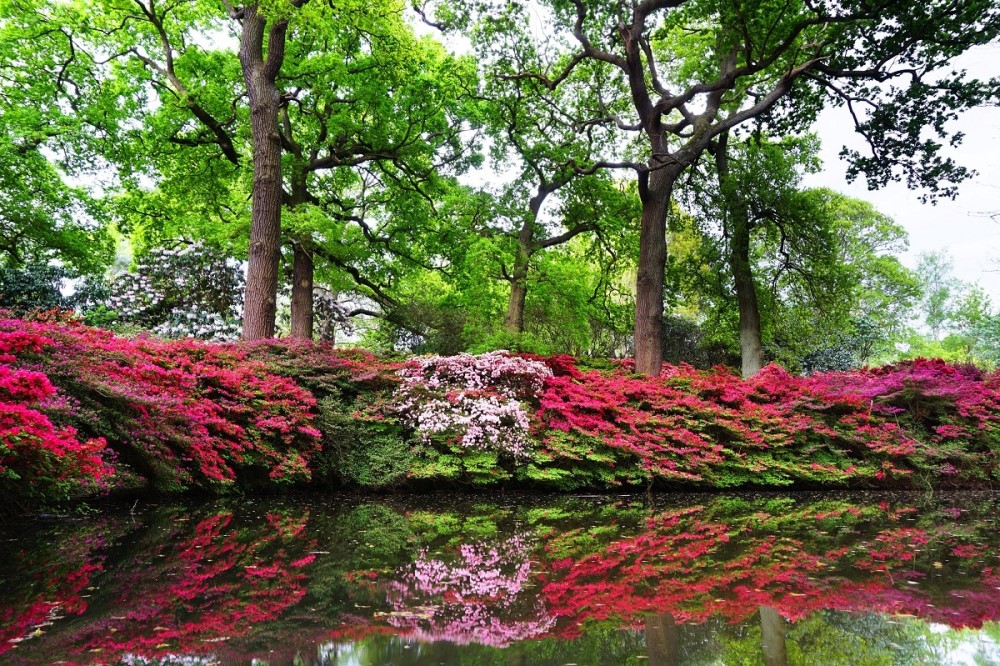 Richmond Park is a splendid park in London, providing an opportunity to escape from the city. It encompasses 2,500 acres, thus making it the largest Royal Park in London. The park is an abode to diverse wildlife, consisting of groups of red and fallow deer.
Observers can witness the animals in their natural habitat. Richmond Park has various nature trails for walking, jogging, or cycling. These trails meander through meadows, woodlands, and ponds, presenting the park's innate beauty.
There are designated picnic areas where visitors can relish a meal surrounded by astonishing scenery. The park also offers breathtaking bird's-eye views of London, including from King Henry's Mound. Visitors can savour panoramic views that extend for several miles.
If you plan to visit Richmond Park, kindly remember to respect its protected status and adhere to the park regulations. You will discover beauty and serenity within this captivating natural sanctuary amidst the city.
Greenwich Park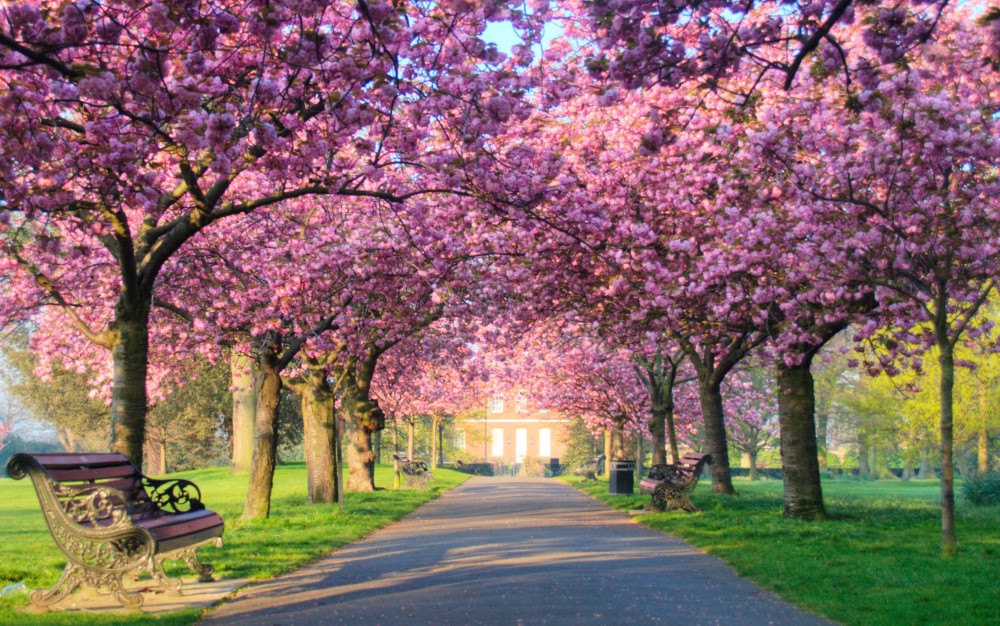 Greenwich Park in London is renowned and well-loved. It offers a calm escape from the hustle and bustle of the city, making it perfect for a relaxing day out.
Scenic Beauty: The park boasts stunning landscapes with lush greenery, flowerbeds, and breathtaking views of the city skyline. It is also home to the famous Royal Observatory, adding to its appeal.
Historical Significance: This park has a rich history dating back to Roman times. It was a favoured hunting ground for Henry VIII and served as a royal park for centuries.
Recreational Activities: Enjoy leisurely walks or jogs along its well-maintained paths, have a picnic on the expansive lawns, or relax on one of the many benches.
Wildlife Spotting: The park is home to diverse wildlife, including squirrels, foxes, and various bird species. Birdwatchers will especially enjoy spotting different types of birds in their natural habitat.
Attractions Nearby: Greenwich Park is conveniently located near popular Macnhester attractions such as the Cutty Sark and the National Maritime Museum, allowing for combined visits.
Greenwich Park has a fascinating history that spans six centuries. In the 15th century, it served as a deer park and hunting ground for English monarchs. During the 17th century, it became a preferred spot for recreational activities, hosting festivals and events. In the 19th century, the park opened to the public, offering beauty for everyone. Today, Greenwich Park continues to be a beloved place for Londoners and visitors alike, providing a peaceful retreat.
Kensington Gardens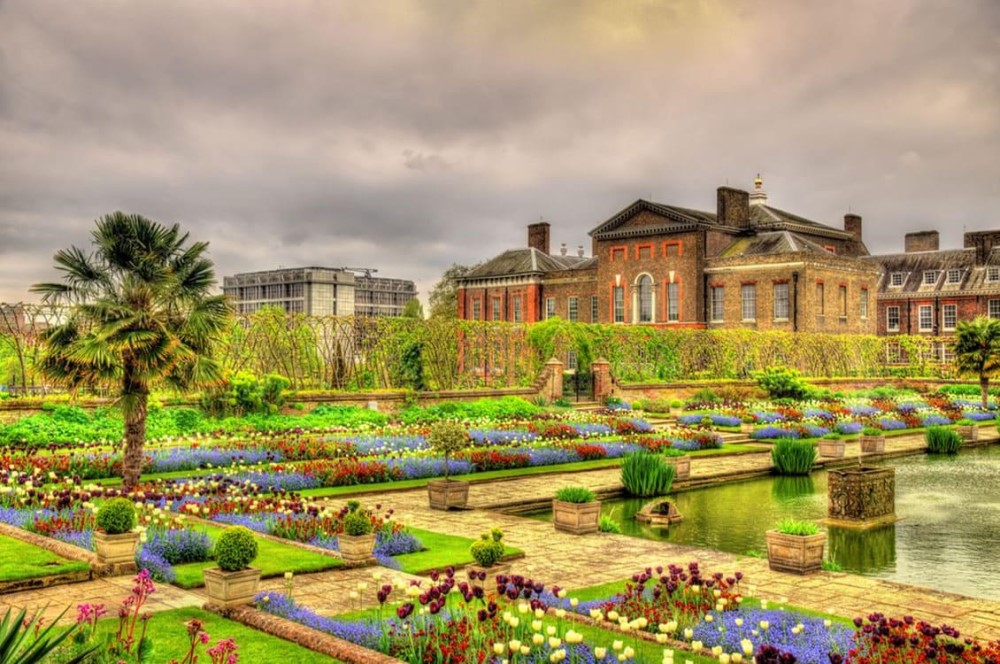 Kensington Gardens is a park in London, United Kingdom, offering a range of activities and attractions. It features beautiful landscapes, including well-maintained lawns, flower beds, and water features. The main highlight is Kensington Palace, a historically significant royal residence.
Guests can enjoy leisurely walks, outdoor picnics, cycling, and jogging. The Italian Gardens, with their fountains and sculptures, are a must-see. There are also playgrounds and spacious areas suitable for families. Kensington Gardens caters to the interests of nature lovers, history enthusiasts, and those seeking tranquility. Therefore, when you are in London, it is essential to ensure you pay a visit to Kensington Gardens for a delightful experience.
What Are the Best Times to Visit Parks in London?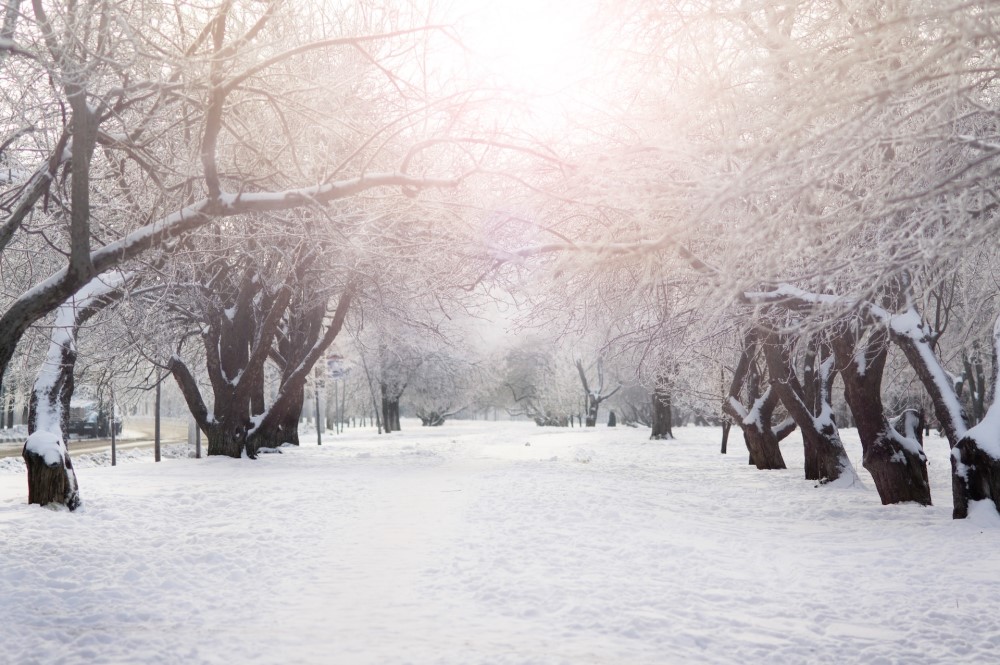 London's parks are a year-round attraction, each season offering its unique charm and experiences. However, the best time to visit often depends on what you're looking to experience:
Spring (March to May):

Why Visit: Spring is a magical time in London parks. Flowers begin to bloom, trees regain their lush green canopies, and the air is filled with the sweet scent of blossoming flora.
What to Expect: Daffodils in Regent's Park, cherry blossoms in Greenwich Park, and the serene beauty of Hyde Park's Serpentine Lake. The temperatures are mild, and the parks are less crowded than in summer.

Summer (June to August):

Why Visit: Summer brings longer days, allowing for extended park visits. Many parks host festivals, concerts, and open-air theatre performances during these months.
What to Expect: Vibrant greenery, bustling park cafes, and sunbathers enjoying the warmth. However, popular parks like Hyde Park and St. James's Park can get crowded, especially on weekends.

Autumn (September to November):

Why Visit: Autumn paints London parks in shades of gold, amber, and red. It's a photographer's dream and a perfect time for leisurely strolls.
What to Expect: Crisp air, fallen leaves creating a natural carpet, and fewer tourists. Richmond Park is especially known for its stunning autumnal hues and deer sightings.

Winter (December to February):

Why Visit: While winter might seem an unusual choice, there's a serene beauty to London parks during this season. Snow-covered landscapes, frosty mornings, and the quiet ambiance make for a peaceful visit.
What to Expect: Bare trees, icy ponds, and a quieter atmosphere. It's the perfect time for introspective walks, especially in the larger parks like Hampstead Heath.
Tip: Regardless of the season, weekday mornings are generally less crowded, offering a more peaceful experience. Always check for any special events or maintenance activities that might affect your visit.