Embarking on the adventure of organizing a stag do doesn't have to break the bank. In fact, planning a memorable and exciting pre-wedding celebration for your best mate can be a budget-friendly endeavor with the right strategies.
Consider this guide your companion, offering insights and tips to ensure a fantastic stag do without draining your wallet.
The key to a successful stag do lies in its memorability. Every moment should be etched in the groom-to-be's memory, and that doesn't necessarily require a hefty budget. Explore creative and thoughtful ideas to make the event unforgettable.
From personalized touches to surprise elements, this guide on planning a memorable stag do unveils strategies that focus on the experience rather than the expense.
Understanding the significance of a stag do in the context of pre-wedding celebrations is crucial. It's not just a night out; it's a symbolic moment for the groom and his closest friends to bond before the big day.
Learn about the broader perspective of stag dos within pre-wedding festivities and how to navigate the planning process with finesse.
This insightful guide on stag dos in pre-wedding celebrations offers a comprehensive view that goes beyond the immediate event.
The success of a stag do hinges on the enjoyment of everyone involved. Tailoring the event to suit diverse tastes and preferences ensures a harmonious celebration that resonates with all participants. Discover effective strategies and ideas on how to plan a stag do that everyone will enjoy, fostering an atmosphere of camaraderie and shared joy.
Adding a thematic touch to the stag do elevates the entire experience. It transforms a regular night out into a memorable adventure with a cohesive and exciting theme.
Uncover a myriad of theme ideas and practical tips, allowing you to customize the celebration based on the groom's interests, creating a unique and engaging event.
As you embark on the journey of organizing a stag do, let this guide be your resource for creating a budget friendly Stag do.
Each link in the chain provides valuable insights and practical tips to ensure that the celebration is not only affordable but also filled with laughter, camaraderie, and moments that the groom and his friends will cherish for a lifetime.
Sixes Social Cricket: A Budget-Friendly Stag Do with a Modern Twist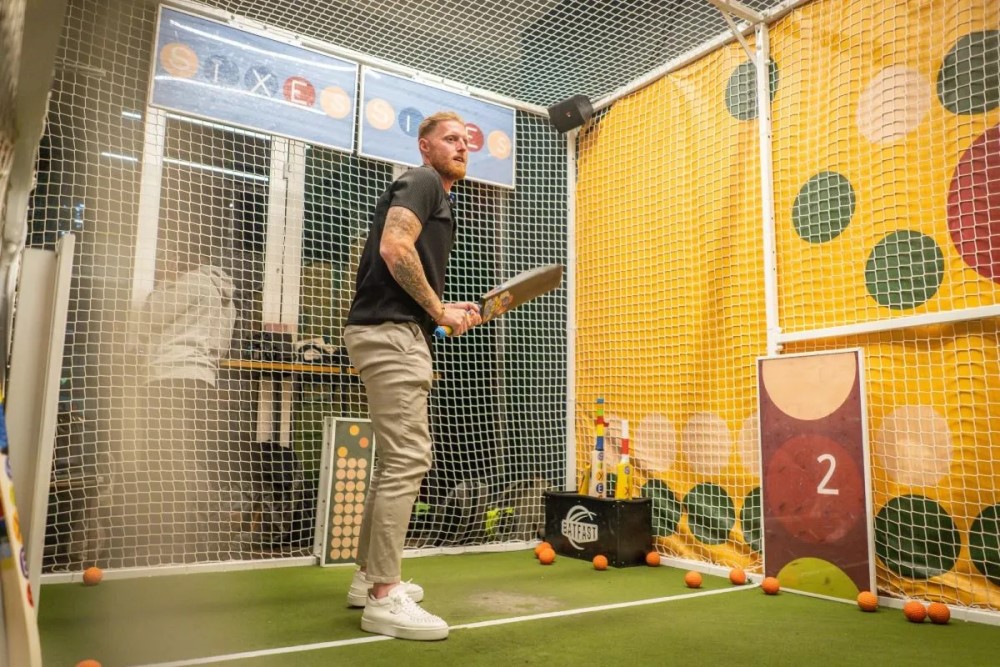 Elevate the excitement of your budget-friendly stag do with a unique and thrilling experience at Sixes Social Cricket. More than just a venue, Sixes presents a modern twist on the traditional game of cricket, offering a perfect blend of adrenaline-packed entertainment and affordability.
Imagine a stag do where the groom-to-be and his entourage engage in a multiplayer batting challenge against virtual representations of the world's greatest bowlers.
At Sixes Social Cricket, this is not just a fantasy but a reality. The game is designed to accommodate groups ranging from 4 to 400 guests, ensuring a dynamic and inclusive experience for everyone involved.
What sets Sixes Social Cricket apart is its commitment to providing a budget-friendly yet unforgettable event. The innovative combination of world-class hospitality and cutting-edge sports technology allows participants, regardless of their cricketing experience, to test their batting skills against challenging targets.
This multiplayer format ensures that everyone is engaged and enjoying the festivities to the fullest.
Beyond the cricketing action, Sixes offers a delightful culinary experience with a diverse menu featuring burgers, sharing plates, wood-fired pizzas, and a range of beverages. Each booking includes a dedicated table for guests to savor their meals and drinks, fostering an atmosphere of conviviality and camaraderie.
The affordability of hosting a stag do at Sixes Social Cricket doesn't compromise the quality of the experience. The venue's commitment to providing an entertaining and memorable event shines through in every aspect, from the state-of-the-art gaming technology to the delectable food offerings.
Picture a stag do where laughter echoes through the air, cricket bats meet virtual balls in a friendly competition, and the celebration unfolds in a dynamic and budget-friendly setting.
Sixes Social Cricket is not just an activity; it's a comprehensive experience that combines sportsmanship, fun, and camaraderie, making it an ideal choice for those looking to organize an unforgettable and budget-friendly stag do.
Say goodbye to traditional and monotonous stag dos – Sixes Social Cricket brings a refreshing and lively alternative to the table.
Choose a Budget-Friendly Destination
Choosing a budget-friendly destination is crucial when planning a memorable stag do without breaking the bank. Here are some helpful tips to keep in mind:
Take the time to research affordable destinations: Consider cities like Prague, Budapest, and Krakow, which offer a range of budget-friendly accommodations, activities, and dining options. These destinations are known for their affordable flights and lower costs of living, making them ideal choices for a stag do on a budget.
Consider traveling during off-peak seasons: Planning your stag do outside of peak travel times can significantly reduce costs. Prices for flights, accommodations, and activities tend to be lower, and you'll also avoid large crowds. Take the time to check the peak seasons for your desired destination and select a more budget-friendly time to visit.
Compare prices using comparison websites: Utilize comparison websites to find the most budget-friendly options for flights, accommodations, and activities. Take advantage of deals and discounts offered by airlines, hotels, and tour companies to save even more money.
Establish a budget and stick to it: Set a budget for your stag do and make sure to consider all expenses, including flights, accommodations, meals, activities, and transportation. Allocating specific amounts for each category will help you avoid overspending and ensure that you stay within your budget.
Share expenses with your group: If you're traveling with a group, consider sharing costs to save money. Book accommodations with multiple rooms or consider renting a villa that can accommodate everyone. Group discounts are often available for activities and tours as well, so make sure to take advantage of those.
Avoid tourist traps: Look for alternative neighborhoods that offer similar experiences at lower prices. Instead of dining at touristy restaurants, opt for local eateries that offer delicious food at more affordable prices. Take advantage of free or low-cost activities such as hiking, visiting parks, or exploring local markets.
By following these tips and choosing a budget-friendly destination, you can ensure that your stag do is not only memorable but also affordable.
Plan Well in Advance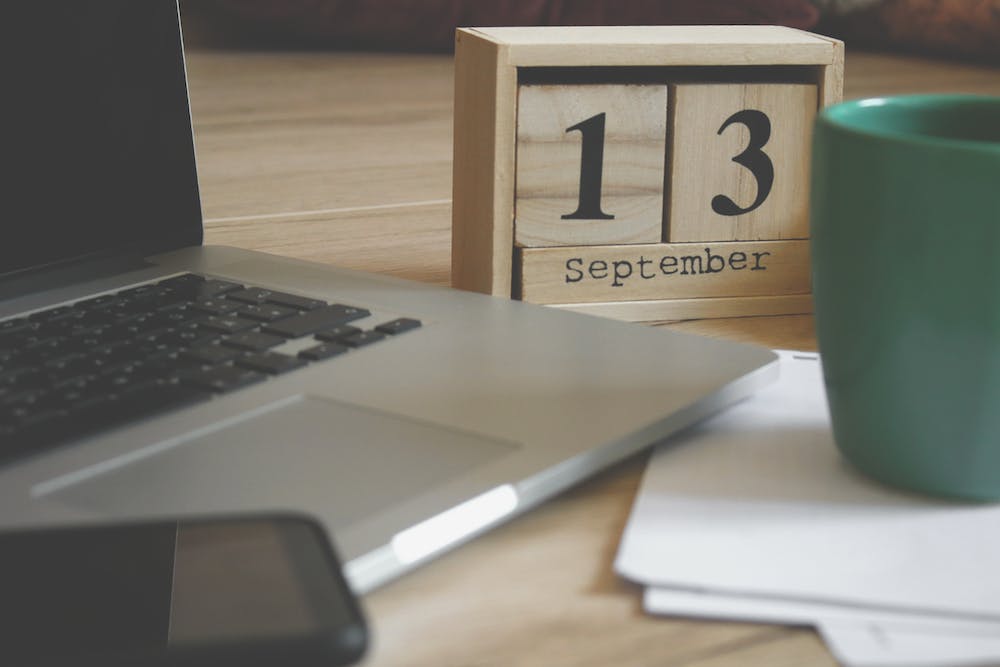 To plan well in advance for a cost-effective stag do, it is crucial to organize everything. This means preparing ahead of time to ensure that every aspect of the event is accounted for in your budget. Here are some steps to assist with your advanced planning:
1. Create a schedule: Take into consideration the amount of time you have available and establish specific dates for booking accommodations, transportation, activities, and any other important details.
2. Set a budget: Deciding how much money you and the participants are willing to spend is essential. This will guide your decision-making process and help you stay within your spending limits.
3. Research options: Look for budget-friendly destinations, accommodations, and activities that fit within your financial plan. Consider factors such as location, availability, and cost.
4. Make reservations: Once you have identified the best options, make the necessary reservations. This includes booking flights, hotels, activities, and any other prearranged arrangements.
5. Communicate with participants: Keep all the participants informed about the plans and financial commitments. Ensure that everyone understands their responsibilities and payment deadlines.
6. Finalize the itinerary: As the date of the stag do approaches, finalize the itinerary and share it with all participants. This way, everyone can prepare accordingly.
Fact: Planning well in advance guarantees the best deals and availability, while also giving participants enough time to save money and make necessary arrangements. It promotes smoother logistics and reduces the stress of unexpected expenses at the last minute.
Opt for Affordable Accommodation
When planning a budget-friendly stag do, it is crucial to choose affordable accommodation. Here are some tips to assist you in finding cost-effective options:
Select budget-friendly hostels that provide group accommodations. This can considerably reduce the cost per person and create a jovial and sociable atmosphere.
Consider reserving an entire apartment or house through Airbnb. This can be a more economical alternative to hotels, especially for larger groups.
Look for budget hotels that offer discounted rates for group bookings. While these hotels may not provide all the luxurious amenities, they can offer a comfortable stay without breaking the bank.
If you are planning a stag do in a nature-friendly location, camping can be an excellent choice. Not only does it offer affordable accommodation, but it also adds a sense of adventure to the trip.
Share rooms with other stag do attendees to further reduce costs. This option is particularly beneficial if you are all close friends or family.
On a similar note, a friend of mine organized a stag do on a tight budget. Instead of booking expensive hotels, he rented a cosy cabin in the countryside through Airbnb. The cabin was spacious enough to comfortably accommodate the entire group and had a delightful outdoor area for barbecues and games.
The cost per person was significantly lower than what they would have spent on individual hotel rooms. They enjoyed the added benefits of privacy and an intimate setting for their celebrations. It turned out to be a memorable and affordable stag do experience.
Consider Group Discounts or Packages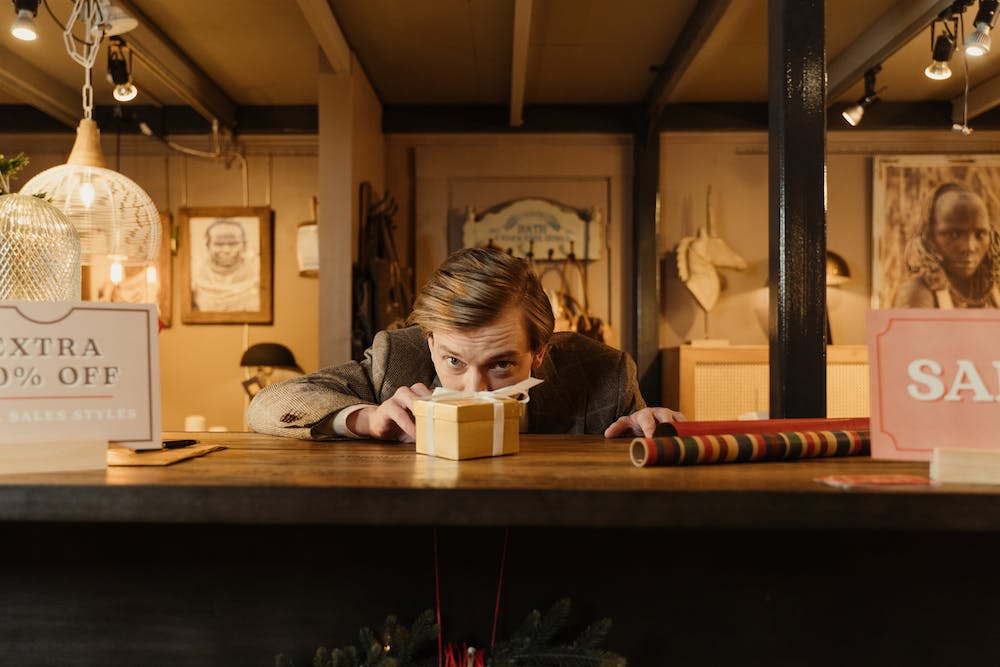 When planning a budget-friendly stag do, take advantage of group discounts or packages. This can save money and make the overall cost more affordable for everyone. Here are some reasons to consider group discounts or packages:
1. Savings: Group discounts or packages offer discounted rates for a larger number of participants. Booking as a group gives access to exclusive discounts or special rates not available for individual bookings.
2. Convenience: Group packages include various activities and services tailored for group events, such as accommodation, transportation, and group activities. This streamlines the planning process and saves time and effort in booking each element separately.
3. Customisation: Many providers offer customisable group packages to suit specific needs and preferences. Create a stag do that caters to the interests and preferences of the entire group, ensuring an enjoyable experience for everyone.
4. Bonding: Group discounts or packages encourage group participation, creating opportunities for bonding and shared experiences among the stag party attendees. This enhances the overall atmosphere and makes the celebration more memorable.
A group of friends planning a stag do decided to consider group discounts or packages to make the event more affordable. They found a package that offered discounted rates for accommodations, transportation, and activities such as paintballing and go-karting.
By booking as a group, they saved 20% on their total expenses compared to individual bookings. Not only did they save money, but the group package also made the planning process easier as everything was arranged in one go.
The stag do turned out to be a fantastic weekend filled with fun activities and shared memories, all thanks to the group discounts and packages they considered.
Plan Activities That Fit the Budget
Planning budget-friendly stag do activities requires careful consideration of your financial limitations. Here are some ideas to help you stay within your budget:
Make a conscious choice to opt for outdoor adventures like hiking, camping, or a friendly football match in the park. These options are generally inexpensive and allow you to immerse yourself in nature without breaking the bank.
Instead of shelling out money for costly activities, get creative and design DIY games and challenges. Organize a scavenger hunt or a mini Olympics with a range of enjoyable activities. Personalize the experience while keeping costs to a minimum.
Take the time to explore local attractions and landmarks in your area. Many cities offer free or affordable tours, museums, and historical sites. Discover new places without putting a strain on your budget.
Plan a film night or game evening for a fun and relaxed time. Rent a film projector or gather your favorite board games to keep costs low. Encourage everyone to contribute to the expenses, making it a shared and budget-friendly experience.
Remember, the goal is to create lasting and memorable moments within the confines of your budget. By carefully planning activities that fit your financial limitations, everyone can enjoy an amazing time without having to spend a fortune.
Fun fact: According to a survey, 77% of people say that experiences bring them greater happiness than material possessions.
Have a Shared Expenses System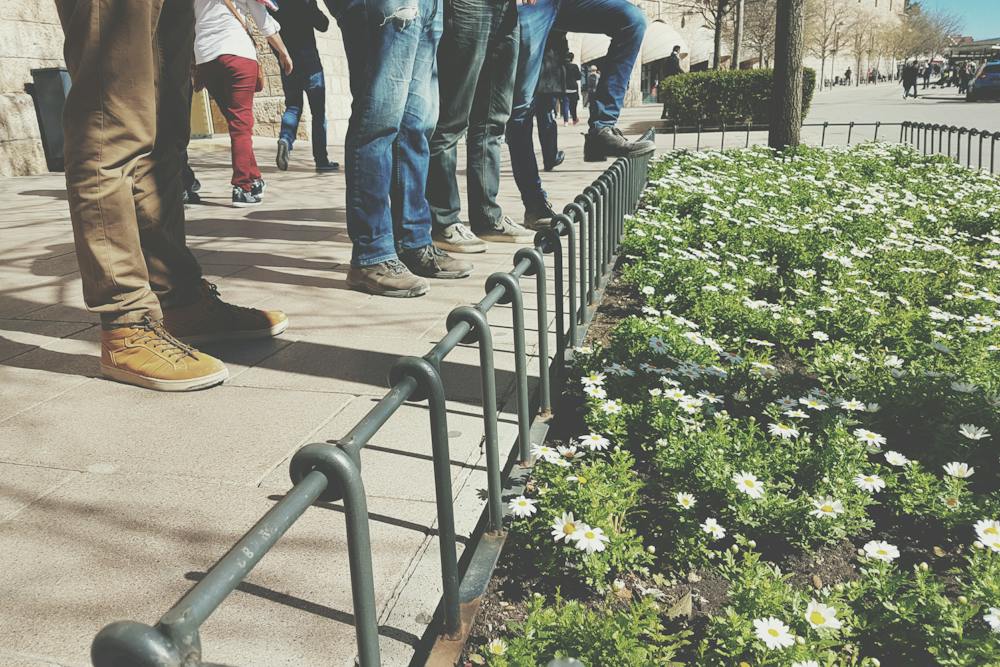 Having a shared expenses system is crucial to organizing a budget-friendly stag do. It ensures that everyone contributes their fair share and avoids financial conflicts. Here are some practical steps to implement a shared expenses system:
Discuss and agree on a budget: Initiate an open conversation with all participants regarding their budget constraints and expectations. This will establish a reasonable budget for the stag do.
Create a shared expenses spreadsheet: Use a spreadsheet to track expenses for accommodation, transportation, activities, meals, and drinks. Divide the total cost by the number of participants to determine each person's contribution.
Collect money in advance: To avoid payment issues, collect the agreed-upon amount from each participant before the stag do. Set a payment deadline and communicate it clearly.
Delegate a responsible person: Assign someone to oversee the shared expenses. This individual will collect money, track expenses, and update the spreadsheet.
Keep all receipts: Encourage everyone to retain receipts for their individual expenses. This will facilitate the reconciliation of expenses and settling any shared costs after the stag do.
Reassess and adjust if necessary: Regularly review the shared expenses spreadsheet and make adjustments if needed. This ensures that the budget remains on track and everyone contributes fairly.
Implementing a shared expenses system not only keeps the stag do budget-friendly, but it also promotes transparency and fairness among participants.
Search for Deals and Discounts
When planning a budget-friendly stag do, it's important to search for deals and discounts in order to maximize your savings. Here are some steps you can take to find the best deals:
First, make sure to subscribe to newsletters and alerts from stag do websites and travel agencies. This will keep you well-informed about any special promotions or discounts they may offer.
Don't forget to check out online travel websites such as Expedia or Booking.com. These sites often have package deals available which can help you score discounted rates on both accommodation and activities when booked together.
Another tip is to look for group discounts. Many companies offer special rates for large groups, so it's worth inquiring about any group deals when booking accommodation, transportation, or activities.
Keep in mind that booking during off-peak seasons can significantly lower prices. This will allow you to find better deals on both accommodation and activities.
It's always a good idea to compare prices from different providers. Don't settle for the first deal you find. Take the time to compare prices and offerings from different companies to ensure you're getting the best deal possible.
To further increase your savings, be sure to utilize discount codes and vouchers. Before making any bookings, take some time to search online for relevant discount codes or vouchers that you can apply.
Don't hesitate to seek recommendations from friends or fellow stag do planners. They may have insider tips or be aware of specific deals or discounts that you can take advantage of.
By following these steps, you can save money while planning an unforgettable stag do experience.
DIY Decorations and Party Essentials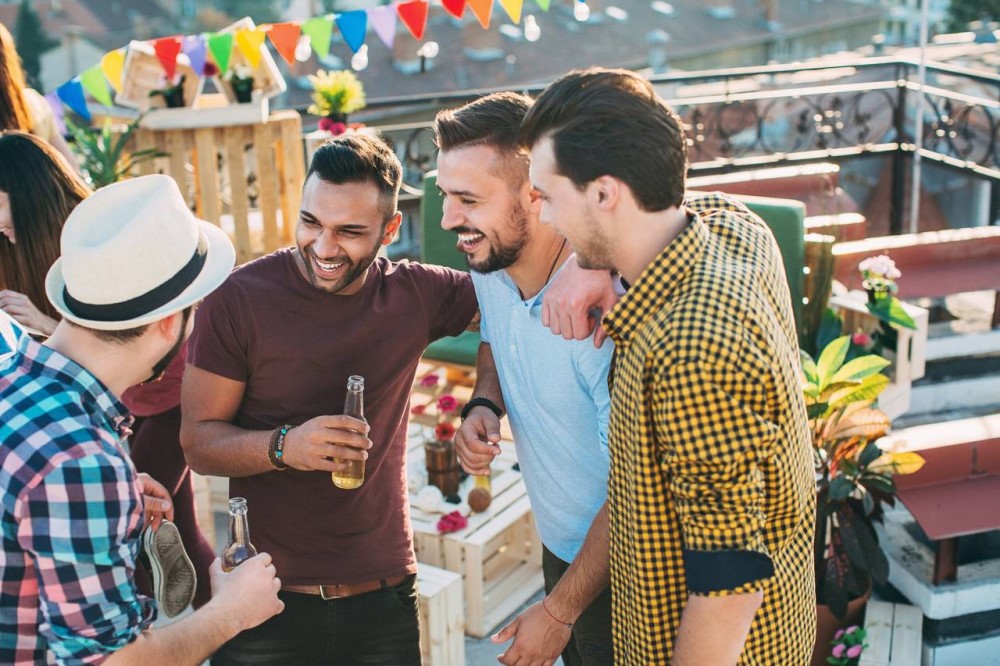 When planning a budget-friendly stag party, incorporating DIY decorations and party essentials can assist you in creating a fun and personalized ambiance without spending excessive amounts of money.
Themed decorations: Select a theme for the stag party and decorate accordingly. For instance, if you are hosting a sports-themed event, hang sports jerseys or flags and use balloons in team colours. DIY decorations can contribute a personal touch and establish a festive atmosphere.
Table settings: Arrange the table with DIY centrepieces and place cards. For a rustic theme, employ mason jars filled with wildflowers as centrepieces. Generate personalized place cards by writing the names of guests on small chalkboards or miniature flags.
Photo props: DIY photo props serve as an excellent way to enhance the enjoyment of the party and capture memorable moments. Create props such as humorous hats, moustaches, and signs using cardboard, paper, and wooden sticks. Guests can utilize these props for creative poses and group photographs.
Party favours: DIY party favours can be cost-effective and considerate. Produce personalized mini hangover kits containing pain relievers, hydration sachets, and snacks. You can also craft custom beer koozies or keychains featuring the groom's name and the date of the stag party.
Games and activities: Keep the guests entertained with DIY games and activities. Establish a DIY beer pong table or create your own customized drinking game. You can also organize a scavenger hunt or set up a DIY photo booth with props for amusing and enduring pictures.
By incorporating these DIY decorations and party essentials, you can infuse a personal touch and create an unforgettable stag party while adhering to your budget.
Plan Budget-Friendly Meals and Drinks
When contemplating an economical stag party, organizing meals and beverages can aid in saving money while still providing quality and enjoyment. Here are some suggestions to assist you in planning plan budget-friendly meals and drinks alternatives:
Establish a menu: Initiate by creating a menu composed of simple and economical dishes that can be easily prepared at home or in large quantities, such as pasta, salads, sandwiches, and barbecues.
Shop wisely: Seek discounts and special offers at local supermarkets. Purchase ingredients in bulk and consider using frozen or canned produce. Opt for store brands rather than expensive ones.
Cook together: Rather than ordering takeout or dining out, transform cooking into a group activity. This not only saves money but also adds a fun and interactive element to the stag party.
BYOB: Request that each guest bring their own drinks instead of purchasing pricey alcoholic beverages. This way, everyone can enjoy their preferred drinks without breaking the bank.
Choose alternatives: Offer beer, wine, and non-alcoholic options instead of expensive cocktails or spirits. You can also create signature drinks using affordable ingredients.
Avoid Overspending on Transportation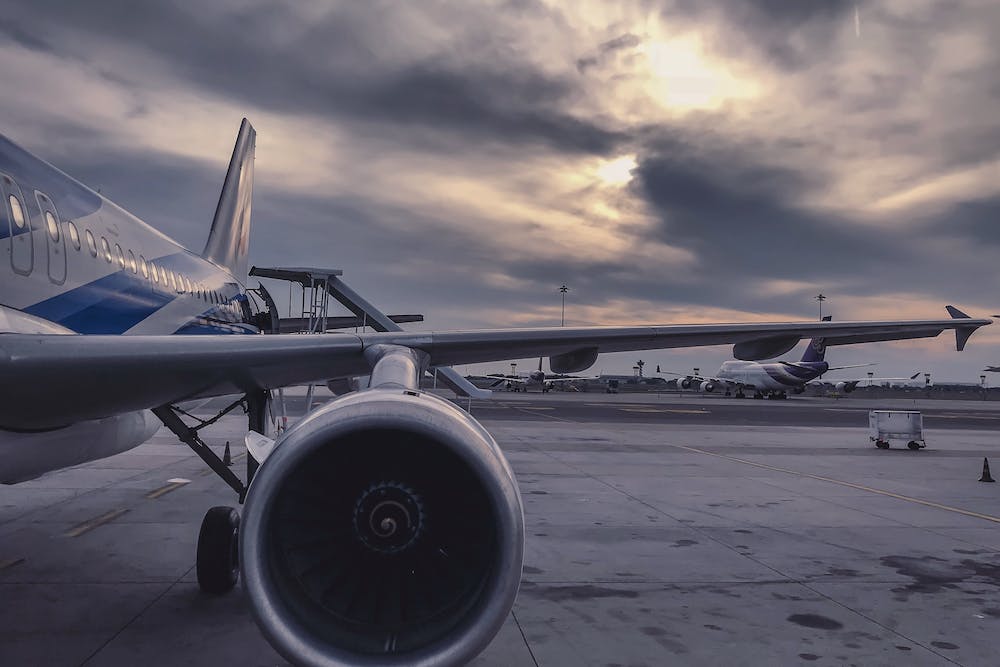 When planning a budget-friendly stag do, it is imperative to refrain from overspending on transportation. Here are some recommendations to assist you in saving money:
1. Utilize public transportation: Instead of opting for costly private transportation, consider buses or trains. This can considerably reduce your transportation expenses.
2. Share a ride with friends: If you have a group of friends attending the stag do, contemplate carpooling to save on transportation costs. By doing so, you can divide the cost of fuel and other expenses.
3. Make advance bookings: Plan your transportation well in advance and book tickets or rental vehicles early. Making early bookings can help you secure better deals and discounts.
4. Explore alternative options: Seek out more economical transportation alternatives. For instance, think about renting bicycles or utilizing ride-sharing services rather than traditional taxis.
5. Avoid peak travel times: Schedule your travel during off-peak times to evade high prices. Prices are usually lower on weekdays or outside of popular travel seasons.
By adhering to these suggestions, you can steer clear of overspending on transportation and allocate your budget to other significant aspects of the stag do. Remember to plan ahead and explore cost-effective options to ensure a budget-friendly experience.
Stay Flexible and Open to Adjustments
To ensure a smooth and cost-effective stag do, it is essential to stay flexible and open to adjustments throughout the planning process. Here are a few suggestions:
1. Maintain a flexible mindset: Consider alternative ideas and recommendations, as unexpected choices can bring enjoyment.
2. Be adaptable with dates: Choose a range of possible dates to increase the chance of finding affordable accommodation, activities, and transport.
3. Explore different destinations: Instead of focusing on one location, explore various places with budget-friendly prices and exciting activities.
4. Stay updated on deals and discounts: Regularly check for special offers on accommodation, activities, and transport to make the stag do more affordable.
5. Maintain open communication with the group: Keep everyone informed about potential changes or adjustments to ensure everyone can adapt accordingly.
Prepare for Unexpected Expenses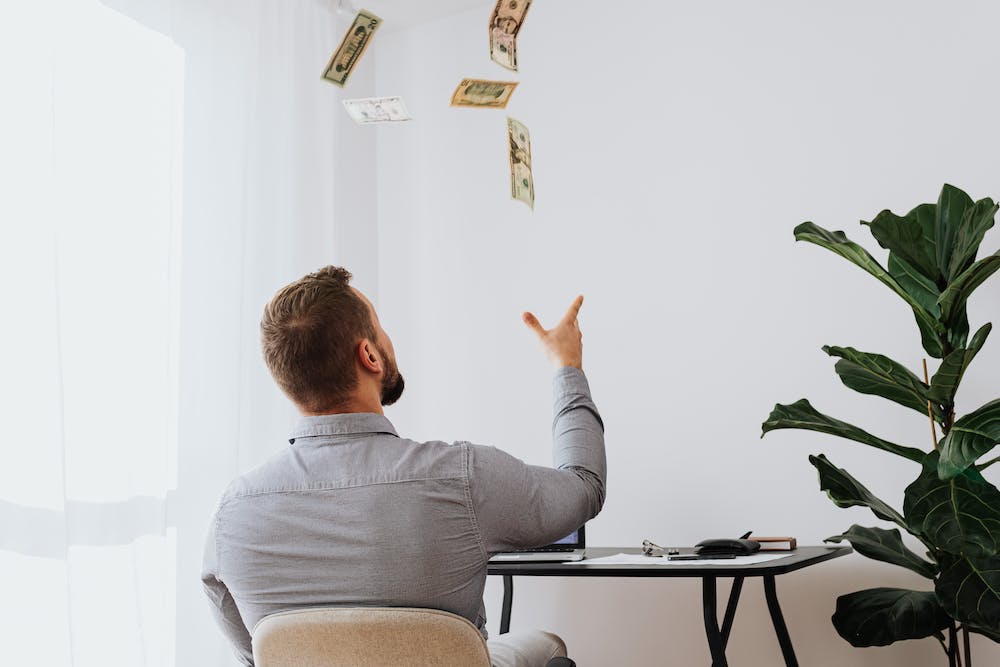 When organising a budget-friendly stag do, it is important to prepare for unexpected expenses. Here are some tips to assist you:
Establish a contingency fund: Allocate a portion of your budget towards unexpected expenses.
Conduct research on potential incidentals: Prior to the stag do, compile a list of any potential incidental expenses.
Plan for emergencies: Incorporate an emergency fund into your budget to account for unexpected expenses.
Anticipate price fluctuations: Be mindful that prices may fluctuate over time.
Keep meticulous records of expenses: Maintain a comprehensive record of all expenses to stay organised.
Obtain insurance: Give consideration to purchasing travel or event insurance for additional financial security.
Maintain open communication with participants: Ensure that everyone is aware of the budget and the necessity to prepare for unexpected expenses.
By adhering to these tips, you can effectively manage your budget during the stag do and savour a memorable event.