In the realm of pre-wedding revelry, the stag do stands as a hallmark, a crescendo of celebration before the symphony of matrimonial bliss. As you prepare to curate an experience that transcends the ordinary, our guide, "Top 10 Themes for Your Next Stag Do," becomes your compass through the vast landscape of possibilities. It's not just a compilation of themes; it's a narrative waiting to unfold, a collection that resonates with the groom's essence and the camaraderie of comradeship.
Navigating the intricacies of stag do planning requires a touch of finesse and a dash of audacity. It's an art that demands an understanding of the groom's personality and a knack for crafting memories that linger long after the festivities. Within the pages of this guide, we unveil ten meticulously curated themes that promise to elevate your stag do from a mere celebration to an extraordinary experience.
Each theme encapsulates a distinct facet of celebration, offering a canvas upon which the groom and his companions can paint their stories. Whether your groom is a thrill-seeker, a sentimentalist, or an aficionado of luxury, our list caters to diverse tastes and preferences. These themes transcend the conventional, inviting you to explore uncharted territories of celebration. Venture into the great outdoors, indulge in a gastronomic odyssey, or immerse yourself in the glamour of a luxury soirée – the choices are as diverse as the personalities they cater to.
In this guide, we invite you to explore beyond the ordinary, into the extraordinary. As you delve into the themes, envision not just a night but an experience tailor-made for the groom. Each theme is a palette of possibilities waiting for your creative brushstrokes. Dive into the adventure, revel in the nostalgia, savor the flavors, and embrace the camaraderie. The essence of a stag do lies not in the theme itself but in the memories crafted within its embrace. Fasten your seatbelts, embrace the themes, and let the adventure begin.
Destination Ideas for Your Stag Do
When planning your stag do, it's essential to carefully choose the right destination. Here are some destination ideas that will make your stag do truly unforgettable.
Las Vegas, USA: Renowned as the entertainment capital of the world, Las Vegas offers an endless array of options for a memorable stag do. It's home to world-class casinos and vibrant nightclubs.
Barcelona, Spain: With its lively nightlife, stunning beaches, and rich cultural scene, Barcelona is a top choice for stag parties. You can indulge in delicious tapas, explore various bars, or relax on the beach during the day.
Prague, Czech Republic: Prague is famous for its breathtaking architecture, historic pubs, and exceptional beer. Wander through the city's medieval streets, visit local breweries, and enjoy the vibrant nightlife.
Amsterdam, Netherlands: Known for its progressive policies and thriving nightlife, Amsterdam is a popular destination for stag dos. Experience a canal cruise, explore the Red Light District, and immerse yourself in the lively atmosphere.
Dublin, Ireland: Immerse yourself in genuine Irish hospitality and savor a pint of Guinness in Dublin. Discover the city's historical pubs, enjoy live music sessions, and fully embrace the lively pub culture.
Pro-tip: Always consider the stag's interests and preferences when choosing a destination. Make sure the chosen location aligns with what the stag desires, whether it's a party-filled trip or a more relaxed experience.
Adventure and Outdoor Activities
When planning a thrilling stag party, it is recommended to include exciting adventure and outdoor activities. The following is a list of thrilling activities that will ensure your stag party is unforgettable:
Walking and Hiking: Explore stunning landscapes and test your limits with a challenging hike. The adventure and natural beauty will leave you amazed.
White-Water Rafting: Experience an adrenaline-pumping adventure as you navigate turbulent rapids. Perfect for a group seeking water-based excitement.
Bungee Jumping: Dive into the unknown and feel the ultimate thrill of free-falling. Jump from a high structure, safely secured by a bungee cord.
Canoeing/Kayaking: Navigate rivers, lakes, or the open sea in a canoe or kayak. Enjoy the tranquility of the water and breathtaking views while engaging in a fun and demanding activity.
Zip-lining: Glide through the air on a zip line, suspended high above the ground. Experience a unique perspective as you soar through the treetops.
Rock Climbing: Test your strength and agility by ascending rocky cliffs. This activity provides an adventure and adrenaline rush and encourages teamwork and problem-solving skills.
Paragliding: Fly through the sky and admire panoramic views below as you glide with a parachute-like wing. Experience the thrill of flight and enjoy stunning landscapes from above.
Paintballing: Engage in a friendly battle with friends as you strategize, seek cover, and eliminate opponents. Perfect for groups looking for an adventure filled with excitement.
Surfing: Ride the waves and embrace the thrill of catching a wave on a surfboard. Whether you are a beginner or experienced, the excitement of riding the waves will leave you wanting more.
Off-Roading: Take control of an all-terrain vehicle and venture into challenging terrains. Navigate rugged trails and overcome obstacles on wheels.
Participating in these adventurous outdoor activities creates unforgettable memories and adds excitement to your stag party.
Sports and Gaming
The world of sports and gaming has evolved over the years, offering stag parties an exciting array of options to choose from. From traditional sports to cutting-edge virtual reality gaming, these activities bring together entertainment, excitement, camaraderie, and friendly competition among friends.
Whether your crew is into the adrenaline rush of a football match, the tactical battles of paintball, or the immersive experiences of virtual reality gaming, sports and gaming are timeless choices for stag parties worldwide. And now, introducing a unique and dynamic addition to the scene — Sixes Social Cricket.
If you're looking to break away from the ordinary and infuse your stag party with a fresh burst of energy, consider the exhilarating world of Sixes Social Cricket. This social and fast-paced format of cricket is designed for all skill levels, making it a perfect fit for a diverse group of friends.
Imagine your stag party engaged in a lively Sixes Social Cricket match, where strategic plays, quick decision-making, and the thrill of competition take center stage. With each team comprising six players, the action is non-stop, creating an unforgettable experience that seamlessly combines the essence of cricket with the social dynamics that make stag parties truly memorable.
So, whether you're scoring goals on the football field, strategizing in a paintball battlefield, immersing yourselves in virtual realms, or embracing the excitement of Sixes Social Cricket, the options for sports and gaming themes are vast and cater to every taste. These activities not only break the monotony but also ensure that your stag do becomes an epic adventure etched in the collective memories of all your friends.
Food and Drink Experiences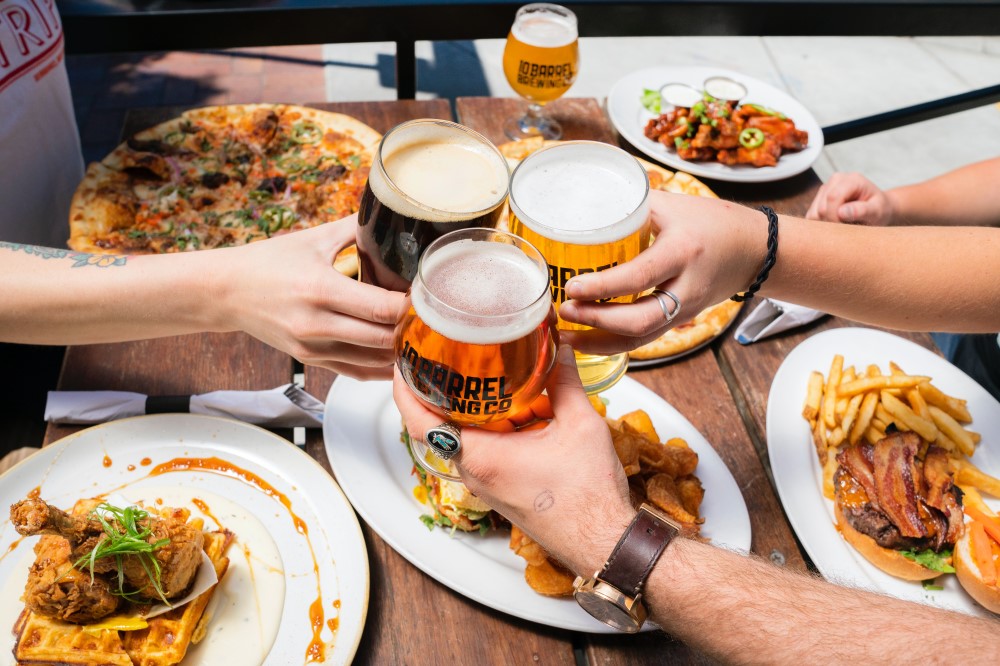 When planning a stag do, one key aspect to consider is food and drink experiences. Here are some options to consider:
1. Craft Brewery Tour: Take a tour of local craft breweries and sample handcrafted beers. Learn about the brewing process and taste unique flavours.
2. Wine Tasting: Visit a local vineyard and indulge in a wine tasting experience. Learn about grape varieties, wine production, and pairing tips.
3. Food Tours: Embark on a food tour to explore the local culinary scene. Sample dishes from various restaurants, cafes, and food markets.
4. Cooking Class: Participate in a cooking class to learn how to prepare a specific cuisine or dish. Master new cooking techniques and enjoy the results.
5. Gin Distillery Visit: Explore the fascinating process behind gin production at a distillery. Enjoy tastings of different gin varieties.
6. Cocktail Masterclass: Join a cocktail masterclass and learn how to mix your own signature cocktails. Impress your friends with your bartending skills.
7. Street Food Market: Visit a vibrant street food market and indulge in a variety of international cuisines. Experience the atmosphere and enjoy delicious street food.
8. Fine Dining Experience: Treat yourselves to a luxurious fine dining experience at a renowned restaurant. Enjoy exquisite dishes prepared by talented chefs.
9. Whisky Tasting: Delve into the world of whisky with a tasting experience. Learn about different whisky regions and sample a range of whiskies.
10. Chocolate Making Workshop: Indulge your sweet tooth with a chocolate making workshop. Learn to create your own chocolates and taste different flavours.
When selecting food and drink experiences, consider the preferences of the stag and the group. Whether you're beer enthusiasts, wine connoisseurs, or food lovers, there's something for everyone to enjoy.
Music and Concerts
When planning a stag do, it is important to consider incorporating music and concerts to enhance the experience. Here are some exciting options to choose from:
Live Concerts: Attend thrilling live concerts of your favourite artists to immerse yourself in the energy of the crowd and enjoy their live performances.
Music Festivals: Explore various genres and discover new artists by immersing yourself in multi-day music extravaganzas. Enjoy the festive atmosphere they offer.
Themed Parties: Organise music-themed parties where guests can dress up as their favourite musicians or genres. Create a playlist of the stag's favourite songs to set the mood for the party.
Karaoke Night: Unleash your inner rock star by organizing a karaoke night. Take turns singing popular hits and compete for the title of the best performer.
Music Tours: Join a music tour that takes you to iconic music venues, recording studios, and landmarks associated with famous musicians. Learn about the rich musical history of the destination.
Silent Discos: Experience the thrill of a silent disco where attendees wear wireless headphones and dance to their own music. It's a fun and interactive way to enjoy music as a group.
Outdoor Music Events: Attend outdoor concerts, music festivals, or rooftop events. Enjoy live music while taking in stunning views or relaxing in a scenic setting.
Music Workshops: Engage in music workshops to learn or improve your skills in playing musical instruments, songwriting, or DJing. Bond with friends and cultivate musical proficiency.
Jam Sessions: Arrange jam sessions where everyone brings their musical instruments and creates music together. Showcase your talents and have a memorable musical experience.
VIP Experiences: Enhance the music and concert experience with VIP packages, backstage tours, or meet-and-greet opportunities with artists. Enjoy exclusive access and make the stag do extraordinary.
By incorporating music and concerts into your stag do, you can ensure a memorable and enjoyable time for everyone involved.
Relaxation and Spa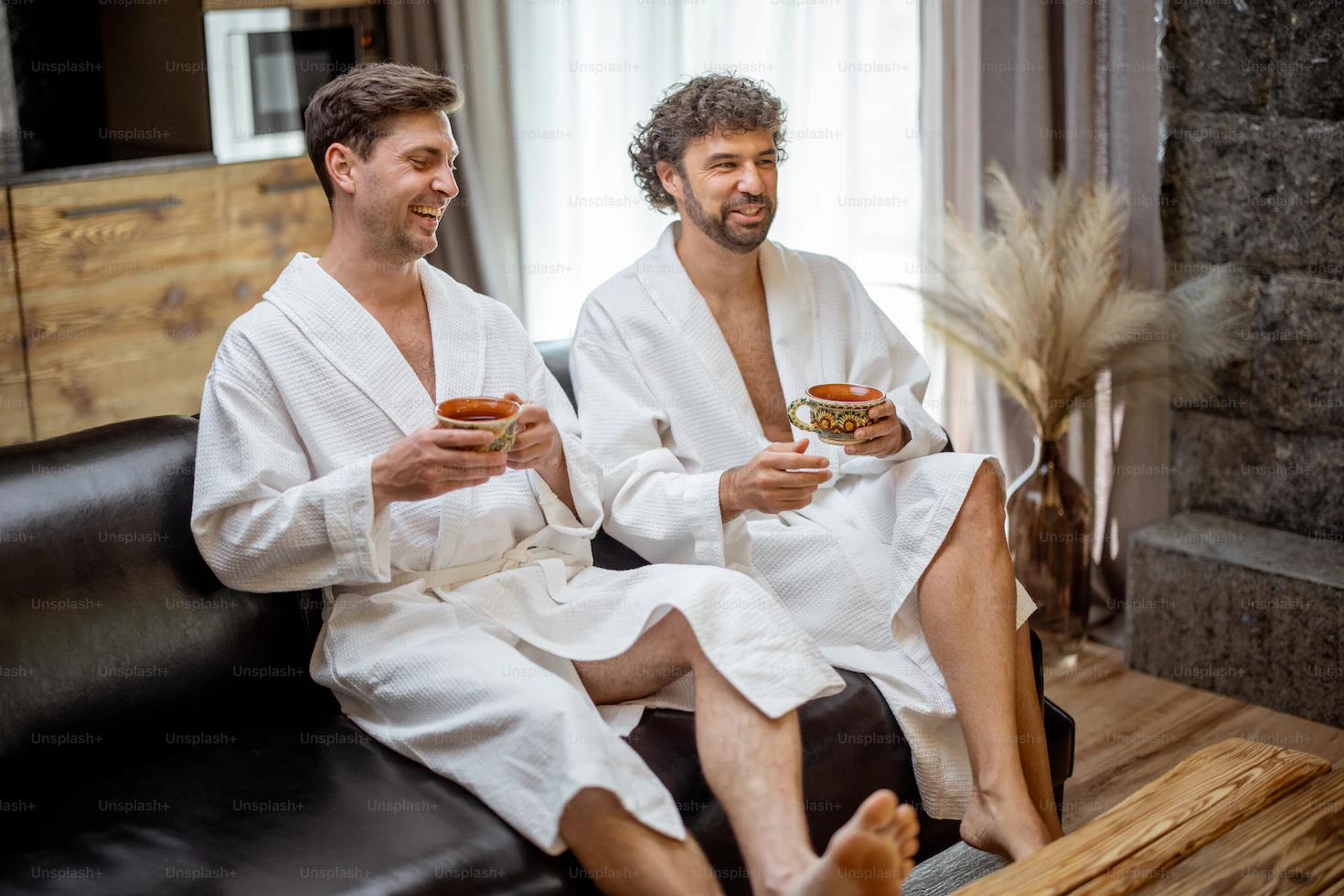 Planning a stag do? Incorporating relaxation and spa activities can help you unwind and rejuvenate. Here are some ideas:
Visit a luxury spa: Treat the groom-to-be and the group to a day of pampering. Enjoy massages, facials, and other treatments.
Book a spa resort getaway: Consider a weekend getaway at a spa resort with access to pools, saunas, and hot tubs.
Try a couples massage: Relax side by side with the groom and his best man during a soothing massage.
Indulge in a hot springs experience: Plan a trip to a location with hot springs for a natural spa experience.
Organize a yoga or meditation session: Book a yoga or meditation session to relax the body and mind.
During a stag do weekend, the group added a relaxation and spa day to their itinerary. They booked a private spa villa for a variety of treatments. It was the perfect opportunity for the groom and his friends to unwind before the wedding. They enjoyed hot tubs, relaxing massages, and meditation techniques.
The day at the spa allowed them to bond, destress, and cultivate a sense of well-being before the festivities. It turned out to be a highlight of the stag do, providing a much-needed break and ensuring everyone felt refreshed and rejuvenated for the upcoming celebrations.
Party and Nightlife
If you are planning a stag do and looking for party and nightlife options, please consider the following ideas:
Pay a visit to a bustling city: London, Barcelona, and Amsterdam offer lively party scenes with numerous clubs, bars, and live music venues.
Engage in club hopping: Explore different clubs in the city and experience a variety of music genres and atmospheres.
Enjoy a pub crawl: Take pleasure in the nightlife by embarking on a pub crawl. Visit several pubs, have a drink at each, and relish the lively atmosphere.
Themed parties: Add some excitement to the night by hosting a themed party. Dress up in costumes, decorate the venue accordingly, and have a fantastic time with friends.
Casino night: If you are feeling fortunate, try your hand at gambling and relish the entertainment at a casino.
Comedy clubs: Attend a comedy club for uproarious performances and an enjoyable evening.
Live music: Explore local concert venues or live music bars and indulge in a performance by a popular band or discover new talent.
Boat party: Take the party to the water with a boat party. Dance and savor drinks with a stunning backdrop along the river or coast.
VIP experiences: Pamper yourselves with VIP nightclub experiences, complete with table service, luxurious surroundings, and priority entry.
Pub quizzes: Test your knowledge and have a splendid time with friends by participating in pub quizzes held at various bars.
Throughout history, partying and nightlife have played significant roles in social gatherings and celebrations. From ancient Roman banquets to Renaissance masquerade balls to the wild parties of the 1920s, people have always found ways to have fun and unwind.
These events not only provided entertainment but also served as opportunities to socialize, network, and relax. Nowadays, party and nightlife culture continues to flourish, providing a vibrant outlet for individuals to celebrate, connect, and create lasting memories.
Unique and Unusual Experiences
If you are searching for unique and unusual experiences for a stag do, please take into consideration the subsequent activities:
Engage in an escape room challenge: Put your problem-solving abilities and teamwork to the test as you attempt to escape from a locked room within a specified time frame. This pleasurable and exclusive activity will keep everyone entertained.
Participate in adventure sports: Try exhilarating activities such as bungee jumping, white-water rafting, or rock climbing. These unconventional experiences will create enduring memories.
Partake in a whisky tasting tour: Embark on a journey to explore the tastes and aromas of various types of whisky. Visit distilleries, learn about the production process, and sample an assortment of whiskies, making it a truly unique experience.
Enjoy a comedy club evening: Laugh heartily with an evening of stand-up comedy. Revel in entertaining performances and let the comedians amuse you with their distinct styles and stories, providing an unconventional and unforgettable experience.
Delight in a foodie experience: Discover the local culinary scene through a food tour or cooking class. Explore unique flavors, learn new recipes, and indulge in delectable dishes that will give you a one-of-a-kind experience.
Experience virtual reality gaming: Immerse yourself in thrilling and interactive gaming experiences in the virtual reality world. It is a fantastic and unusual way to have fun and forge a stronger bond with friends.
A group of friends had an extraordinary stag do experience by embarking on a hot air balloon ride. They floated above picturesque landscapes, relishing breathtaking views and capturing stunning photographs.
The experience was unique and unusual, unlike anything they had ever done before, and it created an indelible and shared memory for the entire group. It was the perfect way to commemorate the upcoming wedding and foster a lasting bond among friends.
Themed Parties
Themed parties are a popular choice for adding excitement and entertainment to celebrations. Whether it's a birthday party, hen do, or a gathering with friends, a themed party can create a memorable experience.
Here are some ideas for themed parties:
Decades theme: Why not have a 1920s Great Gatsby party or a neon extravaganza from the 1980s? Dressing up in period costumes, playing era-specific music, and transporting guests to a different time can be a lot of fun.
Fantasy theme: For all the fantasy enthusiasts out there, embrace your inner geek with a fantasy-themed party. Choose a specific universe like Harry Potter or Game of Thrones, and have guests dress up as their favorite characters. You can decorate the venue with magical elements and serve themed food and drinks to fully immerse everyone in the experience.
Tropical theme: If you're looking to escape to a tropical paradise, a beach-themed party might be just what you need. Decorate with palm trees, flamingos, and pineapples, and serve fruity cocktails. Playing upbeat summer music will create a relaxed and vibrant atmosphere.
Hollywood theme: For a touch of glamour, why not host a Hollywood-themed party? Encourage guests to dress up like movie stars and set up a photo booth with props for that extra touch of movie magic. Serving elegant cocktails and playing movie soundtracks will truly make it a Hollywood experience.
Sports theme: If you're a sports fan, celebrate your favorite sport with a sports-themed party. Decorate with team colors, jerseys, and sports equipment. You can even set up games and competitions for guests to participate in and serve sports-inspired snacks and drinks.
Themed parties add a special touch to celebrations, allowing guests to fully engage in the fun and excitement. Remember to choose a theme that suits the occasion and the preferences of your guests for a memorable and enjoyable experience.
Stag Do Games and Challenges
When planning a stag do, games and challenges are an enjoyable way to maintain the energy and create unforgettable experiences. Here are a few ideas to consider:
Pub Crawl: Organize a pub crawl where the groom-to-be and his friends visit bars and pubs, completing challenges at each stop. These challenges could involve drinking games like beer pong or flip cup, or tasks like getting a stranger to sing a karaoke song.
Outdoor Activities: Take part in adrenaline-pumping outdoor activities such as paintball, go-kart racing, or axe throwing. These games provide an opportunity for friendly competition and a chance to release pent-up excitement.
Treasure Hunt: Arrange a treasure hunt around the city or destination where the stag do is taking place. Divide the group into teams and give them clues that lead to different locations. The team that solves all the clues and finds the treasure first is the winner.
Dare Cards: Prepare a deck of dare cards with various challenges written on them. Throughout the stag do, each member takes turns drawing a card and completing the task. The dares can range from simple pranks to outrageous actions, depending on the group's preferences.
Trivia Night: Test your knowledge by organizing a stag do trivia night. Divide the group into teams and have a host ask questions on various topics. The team with the highest score at the end wins a prize.
Remember to consider the preferences and comfort levels of the groom-to-be and the group when planning the games and challenges. Not everyone may be interested in extreme activities, so make sure there is a variety of options to cater to different tastes.