Birmingham, known  as the cultural heart of England's West Midlands, boasts a thriving arts scene with a plethora of galleries and shows that art enthusiasts must not miss. From prestigious museums to contemporary art spaces, Birmingham offers a diverse range of artistic experiences.
Birmingham arts scene boasts a rich artistic heritage, being home to iconic artists such as Edward Burne-Jones and David Cox. The city has a long-standing tradition of nurturing creativity and innovation.
To make the most of your visit, it is advisable to plan your trip around the must-see exhibitions happening in Birmingham. These exhibitions often showcase cutting-edge contemporary art, thought-provoking installations, and retrospectives of renowned artists.
The best times to visit Birmingham galleries are typically during weekdays when they are less crowded. It is recommended to check the opening hours and any special events or exhibitions happening during your visit.
Birmingham's arts scene is known for its support of emerging artists and showcasing new trends in the art world. Keep an eye out for young talents and exhibitions that highlight the latest artistic movements.
To support the vibrant Birmingham arts scene, consider attending gallery openings, purchasing artwork from local artists, or even volunteering at art events. By actively engaging with the arts community, you can contribute to its growth and sustainability.
So, whether you are an art aficionado or simply looking to explore the city's cultural offerings, the Birmingham arts scene is sure to captivate and inspire.
Birmingham Museum and Art Gallery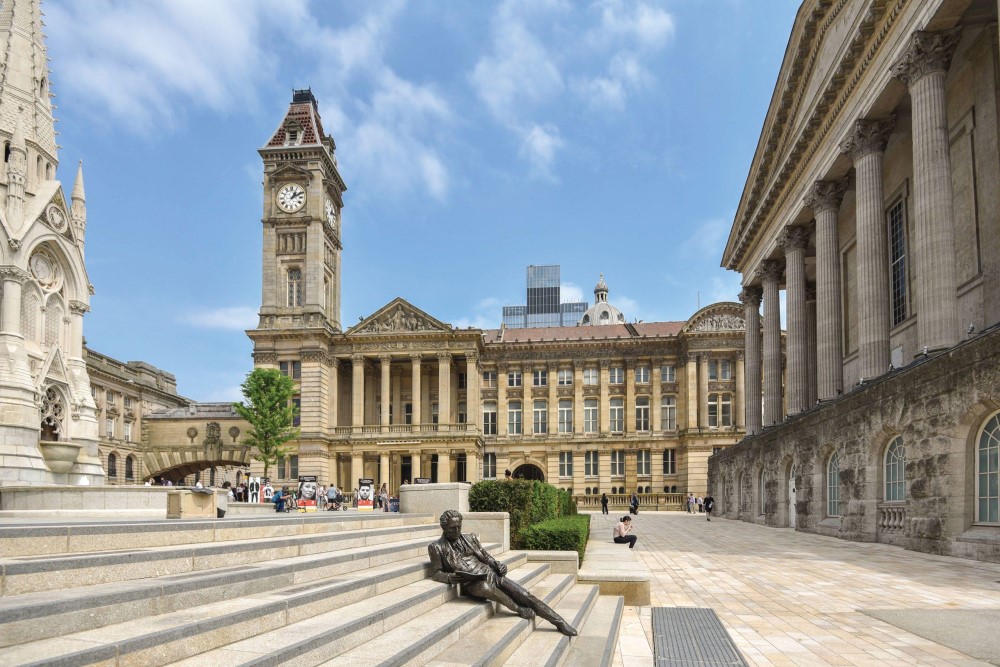 The Birmingham Museum and Art Gallery in Birmingham houses a diverse collection of artworks and objects that showcase the cultural heritage of the city and the world.
The museum comprises more than 40 galleries dedicated to various aspects of art and history.
Visitors have the opportunity to explore the Pre-Raphaelite collection, which includes works by Edward Burne-Jones, as well as the European fine art collection spanning the 17th to the 20th century.
A noteworthy attraction is the Staffordshire Hoard, the largest collection of Anglo-Saxon gold ever discovered, which provides insights into the ancient history of the region.
In addition to its permanent collection, the museum hosts temporary exhibitions that cover a range of topics and artistic styles, offering visitors the chance to engage with contemporary art.
It also functions as a cultural hub for the community, providing educational programs, workshops, and events suitable for all ages, in order to foster an appreciation for the arts.
To fully immerse yourself in Birmingham's dynamic art scene and gain an understanding of its cultural heritage, please refer to the museum's website for details on current exhibitions, events, and workshops.
IKON Gallery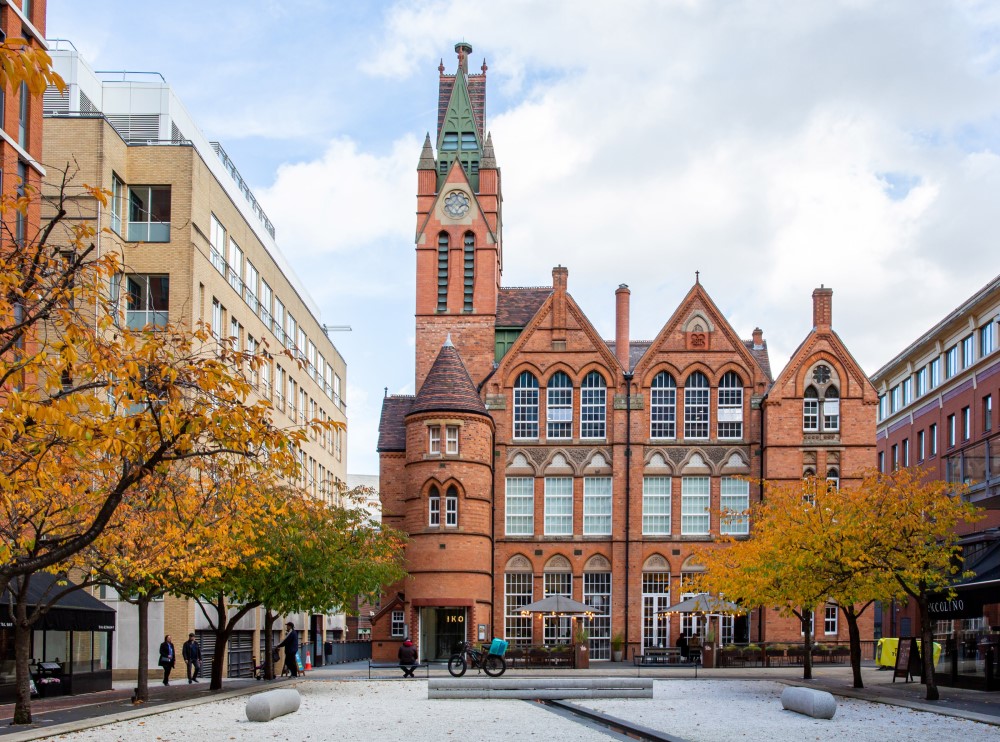 The IKON Gallery in Birmingham is a must-visit for art enthusiasts. Here's why:
Exhibitions: The gallery showcases diverse exhibitions by established and emerging artists. Explore contemporary art in various mediums, including painting, sculpture, photography, and installations.
Programmes: Enhance your understanding and appreciation of contemporary art through artist talks, panel discussions, workshops, and educational activities for all ages.
Ambience: Housed in a beautifully converted neo-gothic school building, the gallery offers a unique and atmospheric setting for the art. The architecture adds an interesting dimension to the experience.
Location: Conveniently situated in the heart of Birmingham near other cultural attractions, shops, and restaurants. It is easily accessible and a perfect addition to a day of exploring the vibrant arts scene.
Curation: The carefully curated exhibitions present thought-provoking and engaging artworks. The gallery strives to challenge and inspire visitors through its selection of contemporary art.
Community Engagement: The gallery actively engages with the local community through outreach projects, partnerships with local schools, and engaging with local artists. This commitment adds another layer of importance to the gallery.
If you are passionate about contemporary art, do not miss the opportunity to visit the Ikon Gallery. Immerse yourself in the vibrant art scene, engage with thought-provoking exhibitions, and be inspired by the creative energy within the gallery.
Barber Institute of Fine Arts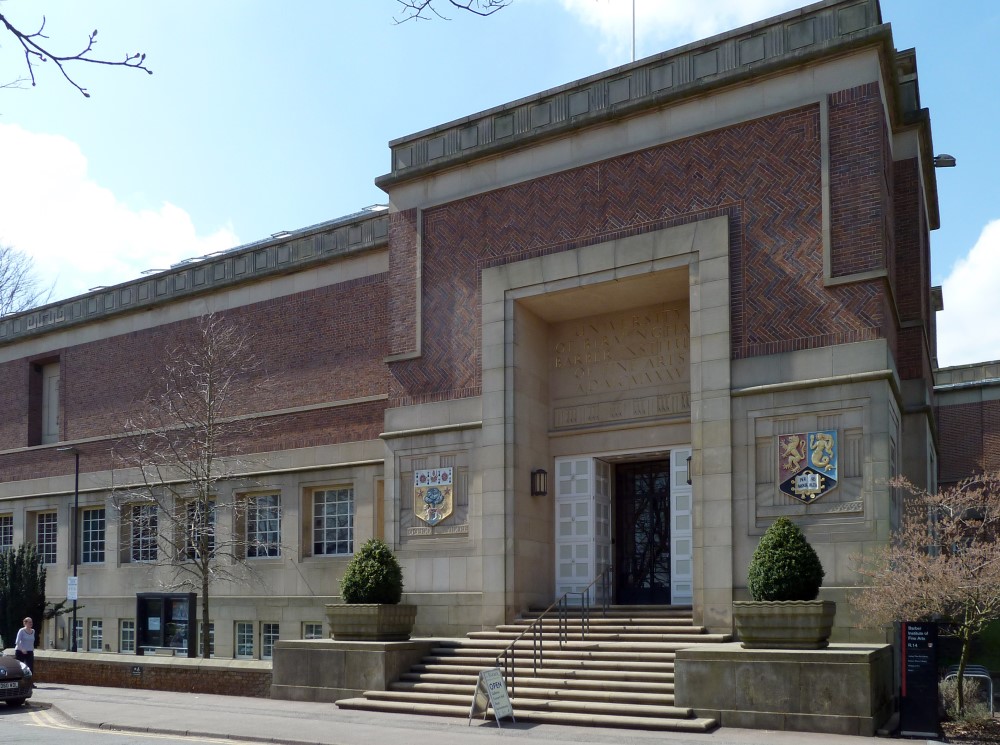 The Barber Institute of Fine Arts in Birmingham is a must-visit for art enthusiasts. It boasts over 40,000 artworks, including paintings, sculptures, and prints, from the Renaissance to the early 20th century. The collection offers a unique and enlightening experience.
One notable feature is the outstanding collection of European paintings, including works by Vincent van Gogh, Claude Monet, and Peter Paul Rubens. The institute's commitment to excellence is evident in its collection.
In addition to its remarkable collection, the Barber Institute of Fine Arts serves as an educational hub. It offers opportunities for students and scholars to enhance their understanding and appreciation of art through research and study.
Guided tours by knowledgeable staff provide valuable insights into the artworks and their historical context.
A personal experience that demonstrates the institute's impact is when my friend, who had never shown much interest in art, visited with me. As we explored the galleries, his perspective changed entirely. He was captivated by the beauty and depth of the artworks, sparking a newfound passion for art. The Barber Institute of Fine Arts has the power to ignite a love for art in anyone.
So, if you're in Birmingham, make sure to visit the Barber Institute of Fine Arts and immerse yourself in its extraordinary collection. It is a place where art comes to life and leaves a lasting impression.
RBSA Gallery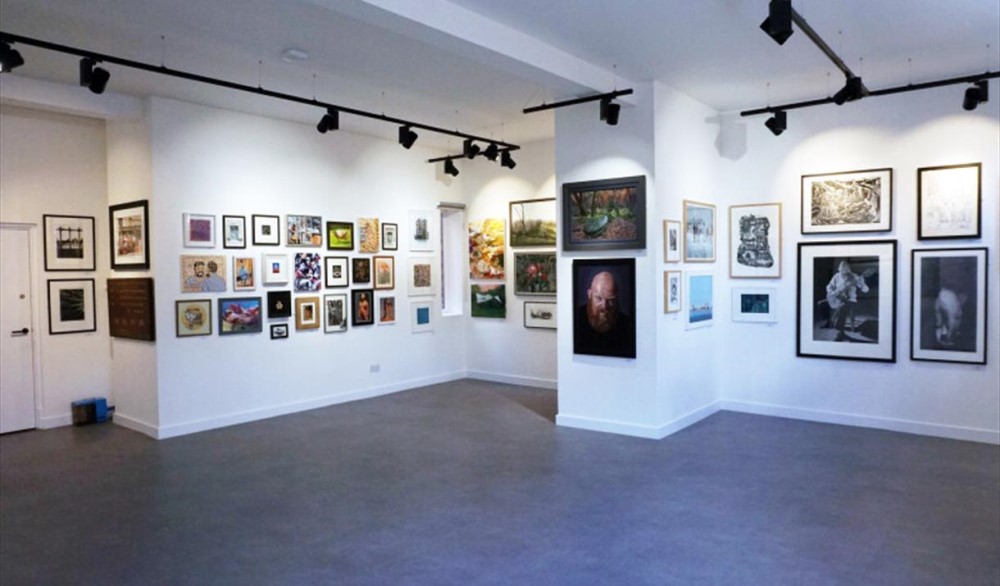 The RBSA Gallery in Birmingham is an essential destination for art enthusiasts. Here are the main highlights:
Exhibitions: The gallery frequently holds diverse exhibitions showcasing works from local and international artists. These exhibitions display various artistic styles and mediums, ensuring a comprehensive experience for visitors.
Artists' Studios: The gallery is home to numerous artists' studios, where you can witness the creative process firsthand. This unique opportunity allows you to engage with artists and gain insights into their techniques and inspirations.
Permanent Collection: The RBSA Gallery houses an impressive collection, including paintings, sculptures, ceramics, and more. These artworks span different periods and genres, providing a glimpse into Birmingham's rich artistic heritage.
Creative Workshops: The gallery organizes regular workshops and classes for adults and children. These workshops offer a chance to learn new artistic skills or enhance existing ones under the guidance of experienced tutors.
Art Gallery Shop: At the RBSA Gallery, you can explore a carefully selected range of art prints, ceramics, jewellery, and other unique items created by local artists. Making purchases from the gallery shop supports the local arts community.
Fun Fact: The RBSA Gallery has been a prominent fixture in Birmingham's art scene for over two hundred years, making it one of the oldest art societies in the UK.
Eastside Projects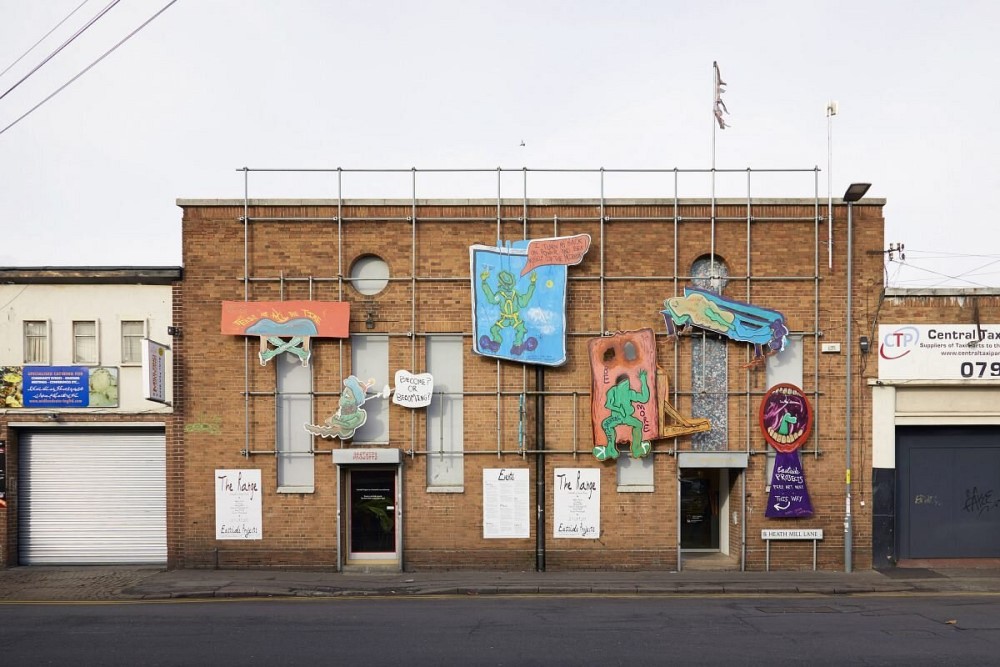 Eastside Projects is a contemporary art gallery in Birmingham that is well-known for its innovative and thought-provoking exhibitions. The gallery supports artists in creating and presenting new work, making it a central point for creativity and artistic exploration.
The space at Eastside Projects is adaptable, allowing for a wide range of events, installations, and performances. The gallery collaborates with artists, community groups, and organizations to create engaging and interactive experiences.
Visitors to Eastside Projects can expect to see a constantly changing display of contemporary art. The gallery showcases both established and emerging artists, providing them with a platform to present their talent and ideas.
Eastside Projects is committed to experimentation and pushing boundaries. Artists are encouraged to challenge traditional practices and explore new concepts and mediums, resulting in distinctive and thought-provoking exhibitions.
Whether you are an art enthusiast or someone looking to expand your artistic horizons, a visit to Eastside Projects is a must. It offers a stimulating and immersive experience that will leave you inspired and engaged with Birmingham's vibrant arts scene. Plan a visit to Eastside Projects and immerse yourself in the world of contemporary art.
MAC Birmingham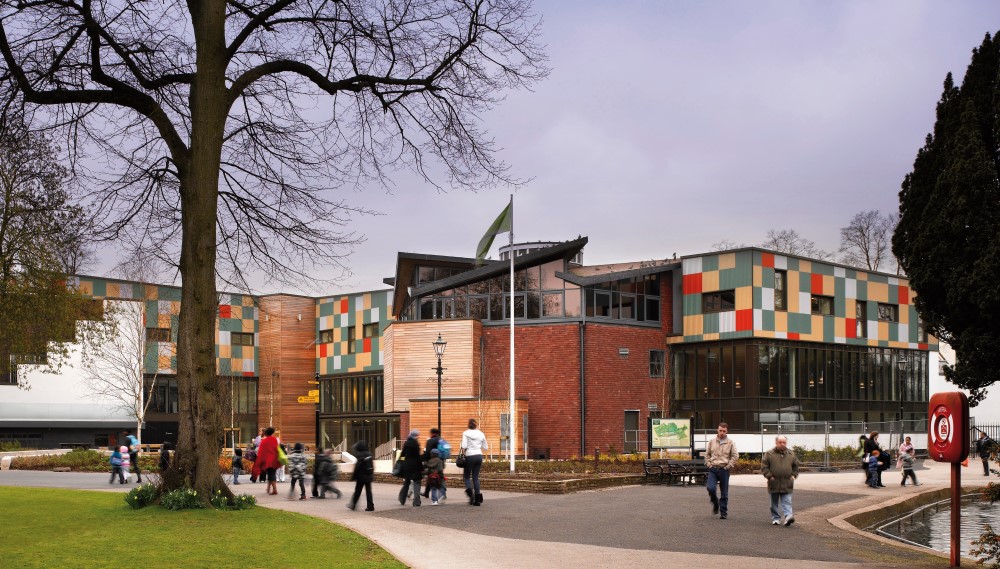 MAC Birmingham is an arts centre in Cannon Hill Park. It hosts art exhibitions, performances, and workshops. Visitors can explore contemporary art from local and international artists, including painting, sculpture, photography, and video installations.
MAC Birmingham has four gallery spaces with unique exhibitions. Art enthusiasts can engage with thought-provoking pieces and interact with the artists' visions. Additionally, MAC Birmingham features a cinema that screens independent films and documentaries. The events calendar always offers something new and exciting.
MAC Birmingham promotes accessibility and inclusivity with accessible facilities and programs for all abilities. It is a must-visit destination for art lovers, creative individuals, and anyone seeking inspiration in the Birmingham arts scene.
Grand Union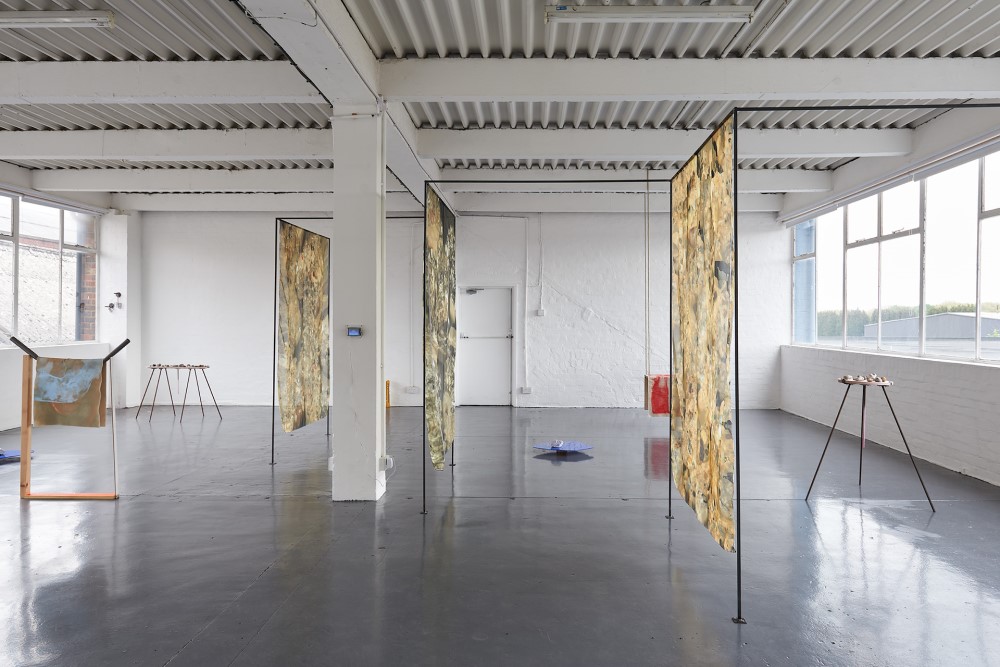 Grand Union is a modern art gallery in Birmingham, United Kingdom. It displays a range of artistic works and promotes the idea of trying new things. Here are the details about the gallery:
Location: Minerva Works, Digbeth, Birmingham
Exhibition Space: There are two gallery spaces with a combined area of 460 square meters.
Opening Hours: The gallery is open from Tuesday to Saturday, between 12pm and 5pm.
Admission: Entry is free.
Focus / Specialization: Grand Union focuses on contemporary art, artistic experimentation, and interdisciplinary practices.
Programs: The gallery holds exhibitions, artist talks, workshops, and residencies.
Current Exhibition: "Breaking Bread" – an exploration of food as a cultural, political, and social phenomenon.
Accessibility: The entrance and facilities are accessible for wheelchair users.
Online Presence: Grand Union has a website, social media accounts, and offers virtual exhibition tours.
Grand Union provides an opportunity for visitors to engage with contemporary art and gain new perspectives. Through its emphasis on interdisciplinary practices and commitment to experimentation, it contributes to a thriving art scene in Birmingham. Whether you are an art enthusiast, a curious visitor, or an aspiring artist, a visit to Grand Union is essential to explore its diverse and thought-provoking exhibitions and programs.
Custard Factory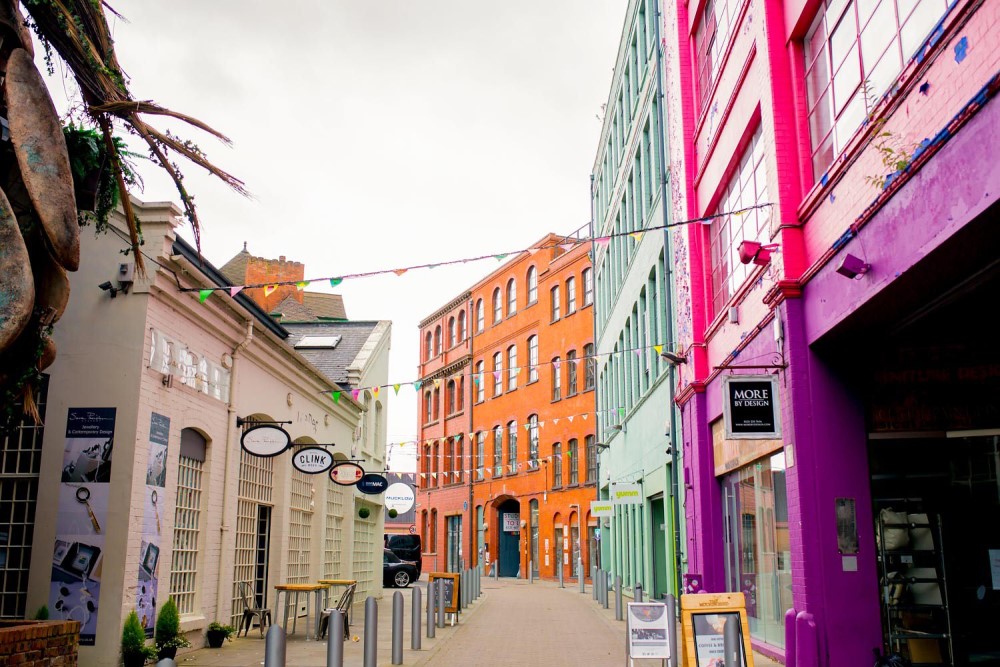 The Custard Factory in Birmingham, UK, is a creative hub that offers a range of artistic and cultural experiences.
Here are the highlights:
Art galleries: The Custard Factory is home to several galleries showcasing local, national, and international talent. Explore contemporary art exhibitions, photography displays, and mixed media installations.
Creative studios: The Custard Factory has numerous studios for painting, sculpture, printmaking, and ceramics. These studios give a glimpse into the creative process and allow you to engage with artists.
Live performances: The Custard Factory hosts music concerts, theatrical productions, and dance performances in intimate venues.
Workshops and classes: The Custard Factory offers workshops and classes for all skill levels. Learn art techniques like painting, drawing, pottery, and creative writing.
Cafes and shops: Relax and recharge at the cafes and eateries within the Custard Factory. You'll also find boutique shops with unique handmade items by local artisans.
With its dynamic offerings, the Custard Factory is a must-visit for art enthusiasts and anyone looking to immerse themselves in Birmingham's vibrant arts scene.
Birmingham Royal Ballet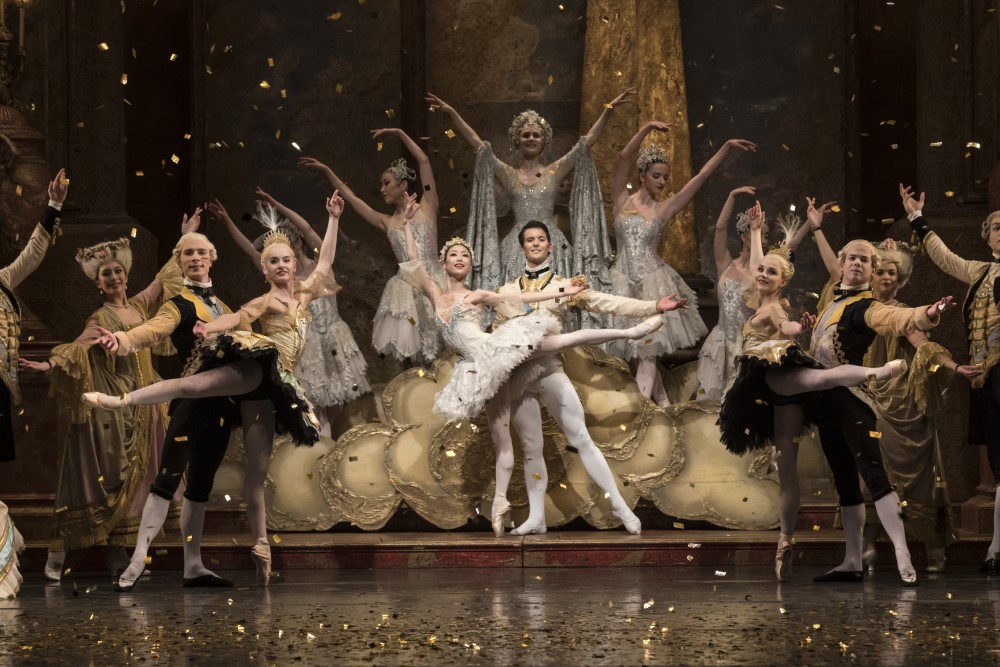 The Birmingham Royal Ballet is a well-established ballet company located in Birmingham, UK. It was established in 1990 and is considered one of the foremost ballet companies in the UK. The company presents classical ballets such as "The Nutcracker," "Swan Lake," and "Giselle."
The Birmingham Royal Ballet showcases the diversity and flexibility of ballet through a repertoire that includes both traditional and contemporary works. The dancers of the company possess exceptional skill and perform with elegance and precision. Birmingham Royal Ballet is committed to educational and outreach initiatives, captivating and motivating audiences of all age groups and backgrounds.
If you are considering attending a performance, explore their upcoming season to discover a ballet that aligns with your interests. Whether you are a ballet enthusiast or new to this art form, witnessing a live performance by this esteemed company will undoubtedly be a memorable and enriching experience.
Hippodrome Birmingham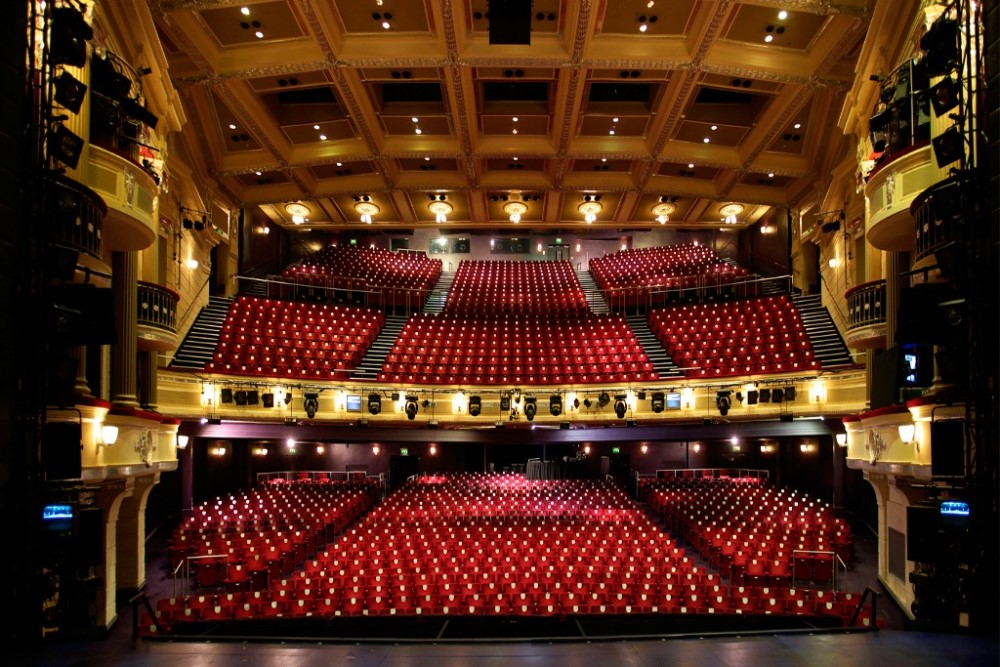 The Hippodrome Birmingham is a well-known venue recognized for its dynamic arts scene. It hosts musicals, ballets, and theatre productions. With a seating capacity of 1,800, it is one of the largest touring venues in the UK. The Hippodrome Birmingham serves as a centre for cultural experiences, attracting artists and audiences from all over.
The venue offers a diverse range of productions throughout the year. From popular musicals like "The Lion King" to critically-acclaimed plays such as "Hamlet," there is something to suit everyone's taste. The venue also presents dance performances by the Birmingham Royal Ballet.
Attending a show at the Hippodrome Birmingham offers an opportunity to immerse oneself in the city's rich cultural heritage. The venue has a long history dating back to its establishment in 1895 and has become a symbol of Birmingham's dedication to the arts.
Accessible seating options are available for individuals with disabilities. The venue strives to create an inclusive environment for all visitors.
Whether you are a theatre enthusiast or seeking a memorable night out, the Hippodrome Birmingham is a must-visit. Witness the exceptional talent showcased on its stage and enjoy the enchantment of live performances.
Birmingham Arts Scene: Exploring the Birmingham Arts Festival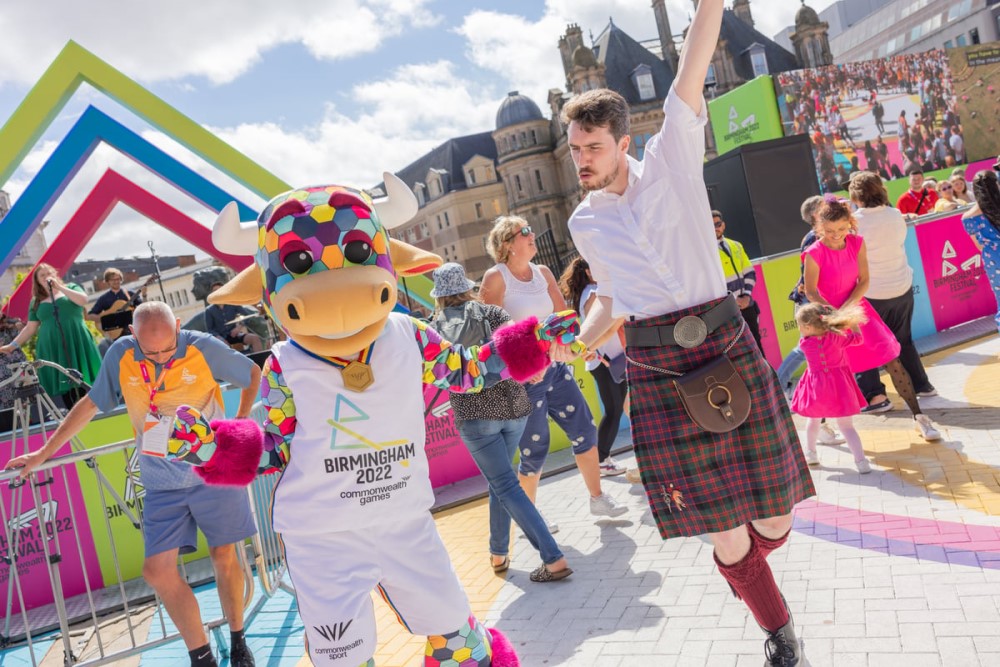 When exploring the Birmingham Arts Festival, it is important to consider these factors to enhance your experience. Prioritize planning by familiarizing yourself with the festival's program and schedule. Take note of the specific exhibitions, performances, or workshops that capture your interest.
To truly diversify your experiences, make sure to attend various art exhibitions, live performances, and interactive installations. This will provide you with a well-rounded understanding of the festival's offerings. Engaging with the artists is also highly recommended. Take advantage of opportunities to meet and interact with the artists by attending artist talks, panel discussions, or workshops.
This will give you valuable insight into their creative processes. Make sure to immerse yourself in the local culture by using the festival as an opportunity to explore Birmingham's art scene. Visit local galleries, studios, and cultural institutions alongside the festival's events.
To preserve your memories, it is advisable to bring a camera or sketchbook to document your experiences and create lasting impressions of the festival. Capture photographs, make sketches, or write about your impressions. Remember to be open to new artistic expressions and genres.
The Birmingham Arts Festival offers a chance to discover emerging artists and innovative works that may challenge and inspire you.