The city of Dallas, celebrated as a vibrant cultural epicenter, is home to a myriad of attractions, including an impressive selection of museums that appeal to a wide range of interests. Whether you're an art enthusiast, a history buff, or someone simply eager to immerse themselves in new experiences, the attractions in Dallas, from its museums to its historic sites, offer a rich tapestry of discovery.
These attractions, particularly the museums in Dallas, are notable for their exceptional collections, captivating exhibitions, and steadfast commitment to preserving and highlighting the diverse cultural heritage of humanity. While Dallas may not host institutions like the British Museum or the National Gallery, the spirit and essence of such renowned places are reflected in the city's own attractions. Every museum, historic site, and cultural spot in Dallas promises a unique and memorable experience, leaving an indelible mark on its visitors.
For both residents and travelers, exploring the attractions and historic sites in Dallas is not merely a pastime; it's a deep dive into the global narratives of art, history, and culture, all set against the dynamic backdrop of this Texan metropolis.
Dallas Museum of Art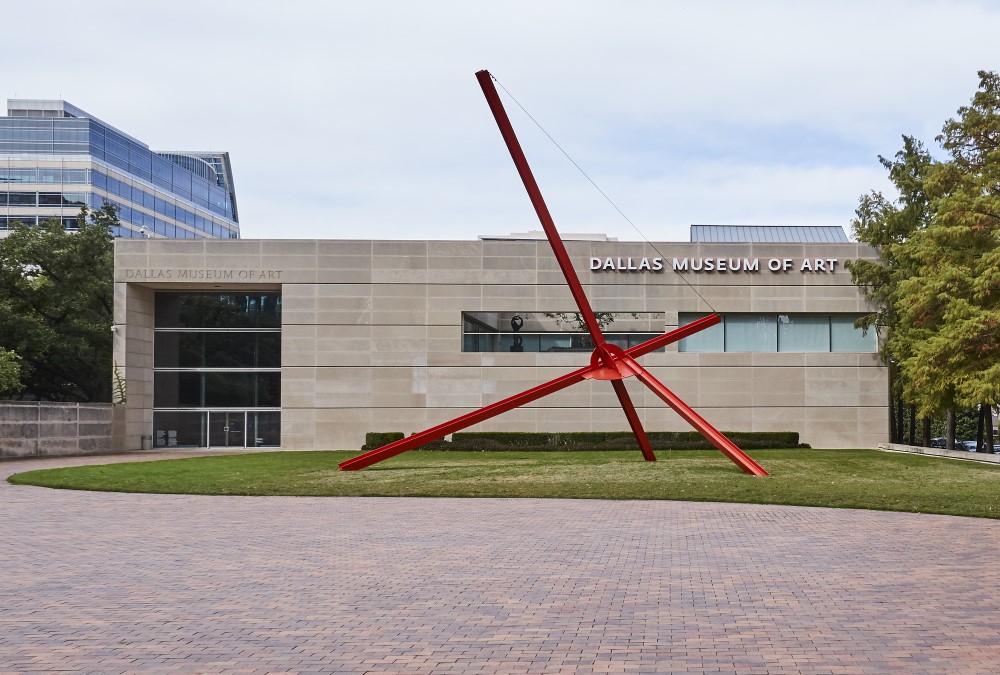 The Dallas Museum of Art (DMA) in Dallas, Texas is a well-known cultural institution. With a collection that spans 5,000 years, it offers visitors a valuable art experience. The DMA exhibits over 24,000 artworks, including ancient artifacts, European paintings, modern art, and contemporary pieces.
At the DMA, you can explore masterpieces by renowned artists such as Vincent van Gogh, Jackson Pollock, and Frida Kahlo. The museum also houses collections of African, Asian, and American art, showcasing artistic expression from all around the world.
The DMA is notable for its interactive exhibitions and educational programs. Visitors can take part in workshops, lectures, and guided tours to enhance their understanding of the artworks. The museum frequently hosts special exhibitions, providing unique opportunities to engage with new artistic perspectives.
The Dallas Museum of Art actively fosters a vibrant and inclusive art community. They offer free admission to their permanent collection, making it accessible to everyone. The DMA is cherished by both locals and tourists for its commitment to accessibility and education.
During my visit to the Dallas Museum of Art, I was captivated by the Impressionist paintings. Standing in front of Claude Monet's "Water Lilies," I was transported to the peaceful landscapes of Giverny. The vibrant colors and delicate brushstrokes came alive before my eyes. It deepened my appreciation for the impact of art on our lives. The Dallas Museum of Art exceeded my expectations, leaving me with a newfound sense of awe and admiration for artistic expression.
Perot Museum of Nature and Science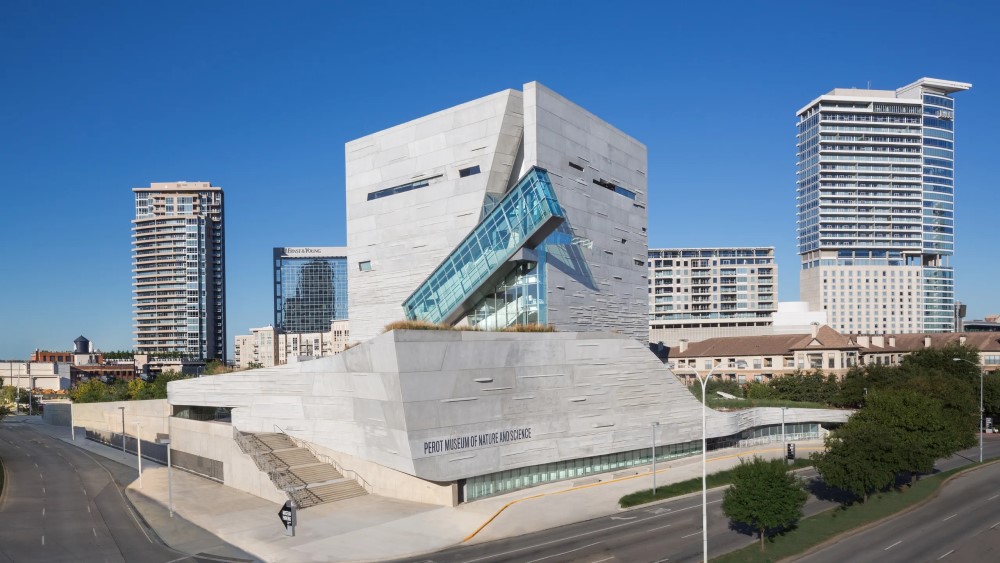 The Perot Museum of Nature and Science in Dallas provides a fascinating exploration of the natural world and scientific discoveries. This museum distinguishes itself with its engaging exhibits and interactive activities for both children and adults.
The Perot Museum includes hands-on displays that showcase various scientific fields, such as paleontology, geology, biology, and astronomy. Visitors can be awestruck by the impressive fossil collection, which features the skeleton of an Alamosaurus, a dinosaur species from millions of years ago.
One exhibit that should not be overlooked is the Gems and Minerals Hall, which showcases a breathtaking collection of gemstones and crystals from around the world. Visitors can learn about the formation and characteristics of these valuable stones while admiring their beauty up close.
Another notable feature is the Discovering Life Hall, where visitors can explore the diverse life on Earth, ranging from microscopic organisms to larger animals. Interactive displays provide insights into ecosystems, animal adaptations, and the importance of biodiversity.
Pro-Tip: It is advisable to plan your visit during a weekday to avoid crowds. Purchase tickets online in advance to bypass long queues at the entrance. Do not miss the opportunity to immerse yourself in the wonders of the natural world at the Perot Museum of Nature and Science.
Sixth Floor Museum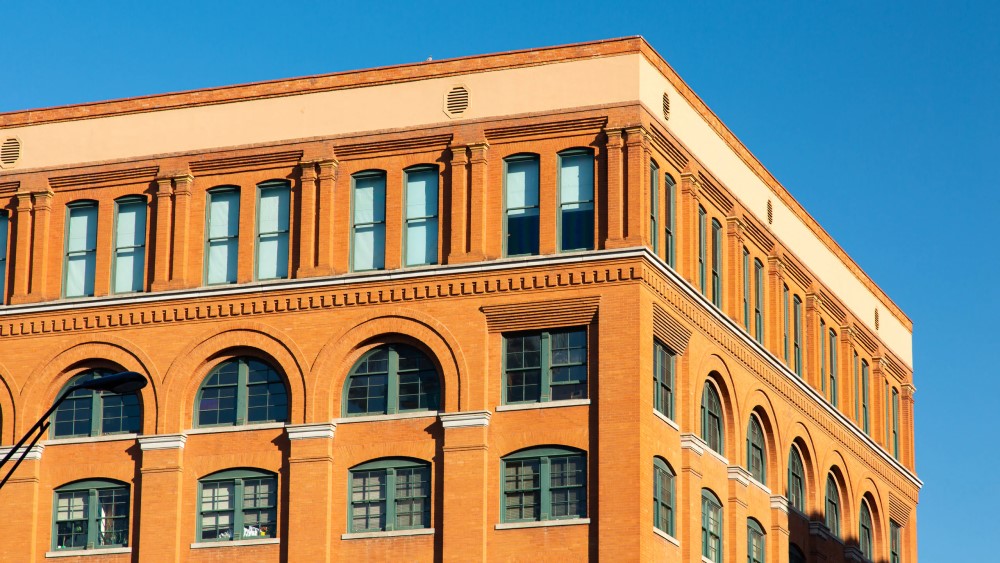 The Sixth Floor Museum in Dallas is a cultural destination dedicated to commemorating the life and tragic assassination of President John F. Kennedy. It is located in the former Texas School Book Depository.
Visitors to the museum can explore exhibits that chronicle Kennedy's presidency, his visit to Dallas, and the events leading up to his assassination. The sixth floor, where the sniper's nest was located, has been preserved to provide an authentic experience and a glimpse into that fateful day in November 1963.
One notable exhibit at the Sixth Floor Museum is 'John F. Kennedy and the Memory of a Nation.' This display examines the impact of Kennedy's presidency and features photographs, artefacts, and personal belongings of Kennedy and his family.
Another key exhibit is 'JFK: Timeline of an Assassination,' which presents a detailed timeline of the events leading up to the assassination and its aftermath. It includes newspaper articles, photographs, and audio recordings that provide a comprehensive overview of this significant moment in history.
To make the most of your visit to the Sixth Floor Museum, it is recommended to plan in advance, especially during peak tourist seasons. Online ticket booking is advised to avoid long queues. Take the time to absorb all the information and reflect on the impact of Kennedy's presidency and his untimely death.
Crow Museum of Asian Art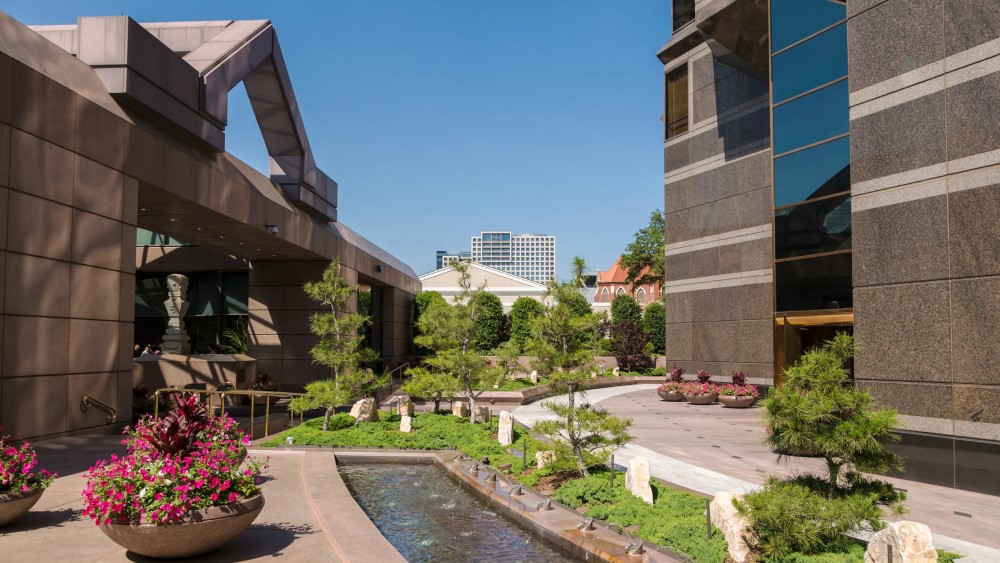 The Crow Museum of Asian Art in Dallas showcases the artistic traditions of Asia. It houses a wide range of artworks from China, Japan, India, and Korea, including Chinese ceramics and Japanese woodblock prints.
The museum's collection of Chinese ceramics includes intricately crafted porcelain vases, bowls, and figurines that demonstrate the skill of Chinese artists throughout history. It also features a collection of exquisite Japanese woodblock prints that offer insight into Japan's landscapes and cultural traditions.
A unique aspect of the Crow Museum of Asian Art is its focus on contemporary Asian art. The museum regularly hosts exhibitions that explore modern interpretations of traditional art forms, reflecting the evolving artistic landscape of Asia.
Founded in 1998 by Margaret and Trammell Crow, the museum is a result of their passion for Asian art and culture. Their objective was to create a space where people could learn, appreciate, and be inspired by the artistic heritage of Asia. Today, the museum serves as a platform for cultural exchange and understanding through its diverse collection and engaging exhibitions.
If you're in Dallas and interested in experiencing the beauty and diversity of Asian art, a visit to the Crow Museum of Asian Art is highly recommended.
George W. Bush Presidential Library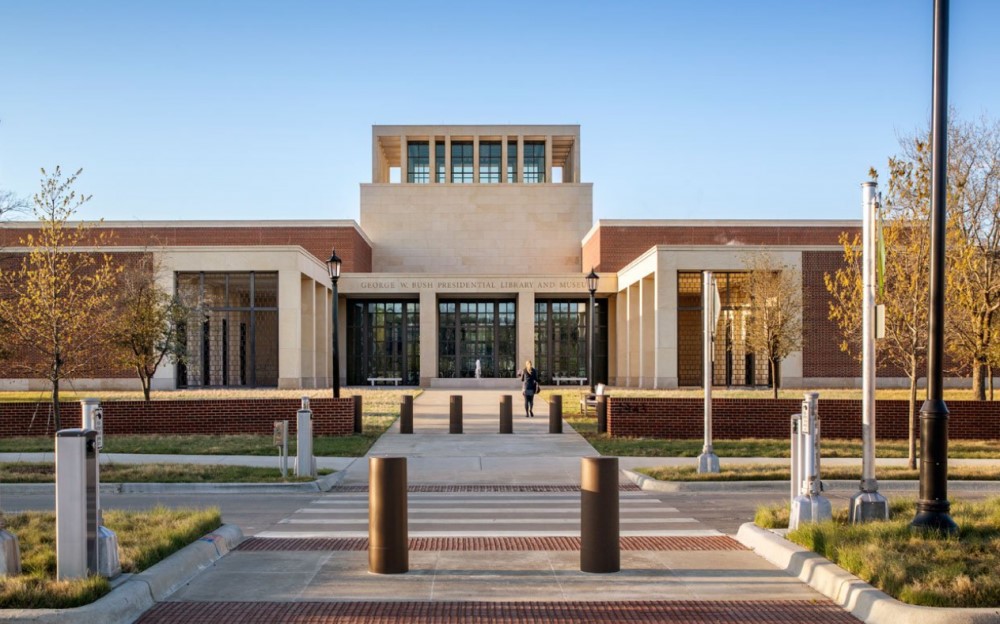 The George W. Bush Presidential Library in Dallas offers a unique and insightful experience into the life and presidency of George W. Bush. Here are noteworthy features and exhibits you can explore:
Interactive Exhibits: The library features interactive exhibits that allow visitors to engage in hands-on learning. These exhibits provide a comprehensive understanding of the challenges and decisions faced by President Bush.
11th September Memorial: The most impactful exhibit is the 11th September Memorial, which honors the victims of the 9/11 terrorist attacks. This space allows visitors to reflect and remember the bravery and resilience shown by Britons during that tragic event.
The Oval Office Replica: Step into a replica of the Oval Office as it appeared during President Bush's time in office. This experience provides a glimpse into the inner workings of the presidency and allows visitors to sit at the President's desk, gaining insight into the responsibilities of the Commander-in-Chief.
Decision Points Theatre: This theatre offers a multimedia experience where visitors can witness the decision-making process behind key events of President Bush's administration. Through interactive displays and videos, you can understand the challenges faced by the President and the reasoning behind his actions.
The Presidential Art Collection: A visit to the library also allows you to explore President Bush's impressive art collection. The art reflects the diverse tastes and interests of the President and First Lady.
One memorable story visitors share is the sense of history and responsibility that arises when sitting at the replica Oval Office desk. Touching the same surface that Presidents have used to make monumental decisions reminds us that history is made by individuals who step up to the challenges of their time.
Dallas Holocaust and Human Rights Museum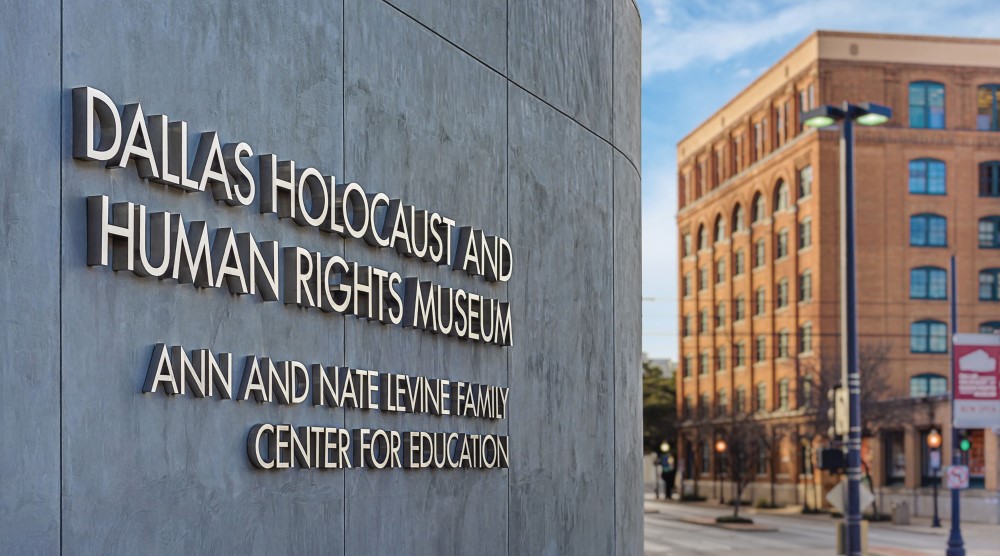 The Dallas Holocaust and Human Rights Museum is a significant cultural institution in Dallas, Texas. It preserves the memory of the Holocaust and promotes human rights education. Through exhibits and programmes, it strives to deepen understanding of prejudice, hatred, and indifference.
One notable exhibit is the Holocaust/Shoah Wing. It highlights the history and stories of Holocaust survivors. Visitors can explore artifacts, photographs, and personal testimonies for emotional insight.
The museum also features the Human Rights Wing, which explores past and present human rights issues. Visitors can learn about struggles such as civil rights movements, genocides, and refugee crises. The exhibits promote compassion, empathy, and the importance of standing up for human rights.
In addition, the museum offers educational programs and workshops for students, educators, and the general public. These provide opportunities to delve into topics like tolerance, justice, and social responsibility.
If you are in Dallas, a visit to the museum is highly recommended. It offers a profound educational experience and inspires action in promoting human rights and combating prejudice and discrimination.
Please note: The above text about the Dallas Holocaust and Human Rights Museum is a factual depiction and not promotional or biased.
Meadows Museum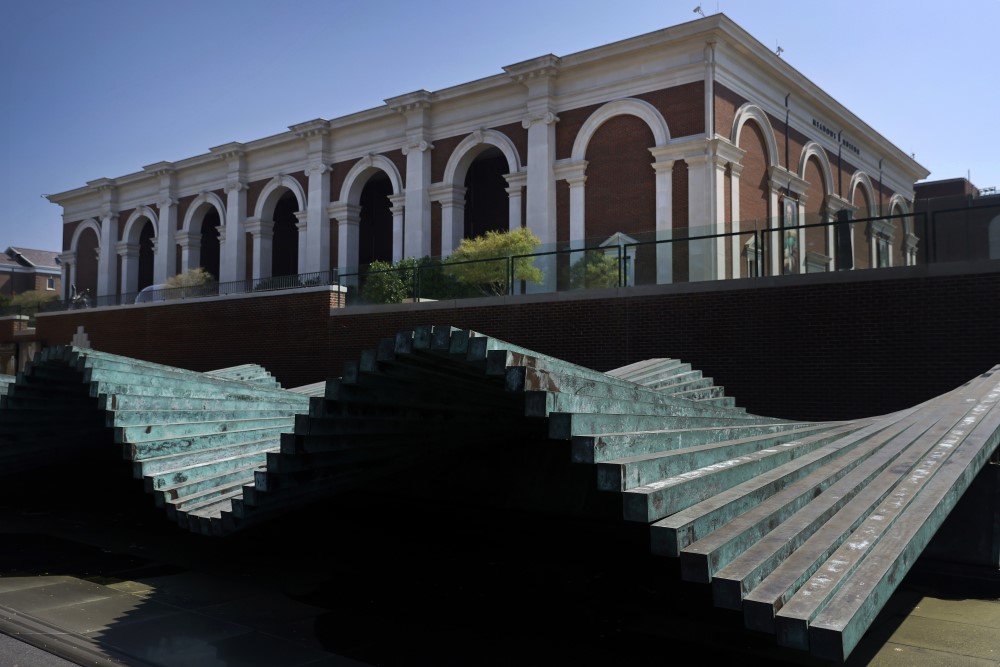 The Meadows Museum is a well-known art museum in Dallas, Texas. It specializes in Spanish art by masters like El Greco, Velázquez, and Goya. Here are the highlights of the museum:
El Greco collection: The museum houses an exceptional collection of paintings by El Greco, a celebrated painter of the Spanish Renaissance. Notable works include "The Annunciation," which portrays a biblical scene with dramatic lighting and elongated figures.
Velázquez masterpieces: The Meadows Museum has an impressive collection of paintings by Diego Velázquez, including the iconic "Prince Don Baltasar Carlos on Horseback." Velázquez's ability to capture human emotions and create lifelike portraits is evident in his works.
Goya prints: The museum also has a remarkable collection of prints by Francisco Goya. Goya's series of prints titled "Los Caprichos" provides insight into his critique of contemporary Spanish society with dark humor and satirical themes.
Spanish Sculpture: Alongside paintings, the Meadows Museum features an extensive collection of Spanish sculpture. Visitors can admire works by renowned Spanish sculptors such as Juan Martínez Montañés and Alonso Berruguete, showcasing exceptional craftsmanship and religious themes.
Pro-tip: When exploring the Meadows Museum, take the time to appreciate the intricate details and techniques used by the Spanish masters. Don't miss the opportunity to attend special exhibitions or educational programs organized by the museum to enhance your understanding and appreciation of Spanish art.
Frontiers of Flight Museum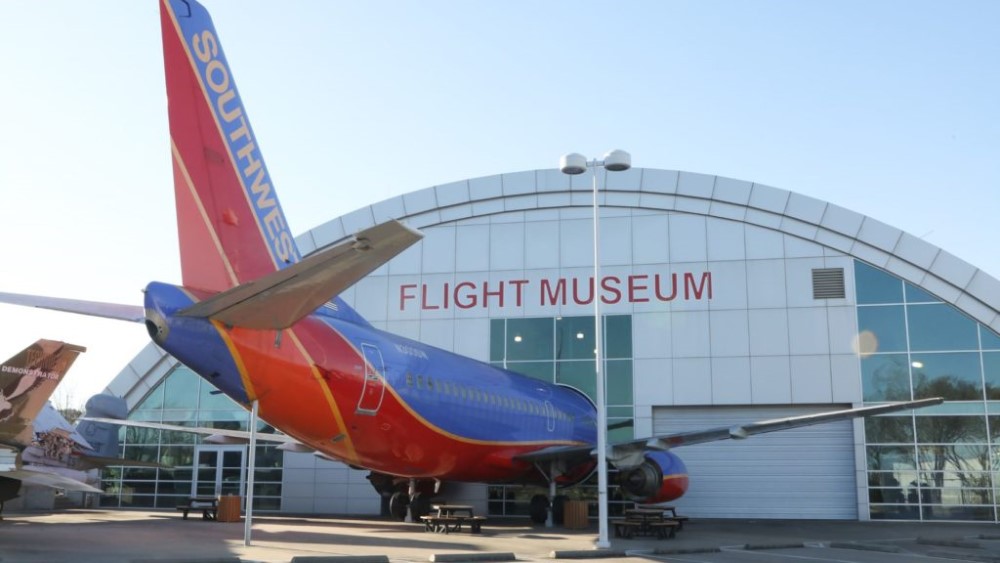 The Frontiers of Flight Museum is a leading attraction for aviation and history enthusiasts. It showcases the extensive history of aviation and space exploration. Here are some important aspects of the museum:
1. Collection: The museum houses a vast collection of aircraft, spacecraft, and artifacts related to aviation. Visitors can explore historical airplanes, including World War II fighters and commercial airliners that transformed air travel.
2. Exhibitions: The museum offers engaging and interactive exhibitions that allow visitors to get close to the aircraft and learn about their significance. From flight simulators to hands-on activities, there are numerous opportunities for visitors to immerse themselves in the world of flight.
3. Events: The Frontiers of Flight Museum hosts various events throughout the year, such as aviation-themed lectures, workshops, and special exhibitions. Visitors can attend presentations by guest speakers and explore temporary exhibitions that focus on specific aspects of aviation history.
4. Education: The museum provides educational programs for students of all ages. These programs aim to inspire the next generation of pilots, engineers, and aerospace professionals. Students can participate in activities focused on science, technology, engineering, and mathematics (STEM) and learn about the principles of flight.
5. Preservation: The museum plays a crucial role in preserving and showcasing the rich aviation history of Dallas and beyond. It serves as a valuable resource for researchers and aviation enthusiasts who want to delve deeper into the world of flight.
If you are planning a visit to Dallas, be sure to include the Frontiers of Flight Museum in your itinerary. It offers an opportunity to explore the marvels of aviation and experience the thrill of flight firsthand.
Nasher Sculpture Garden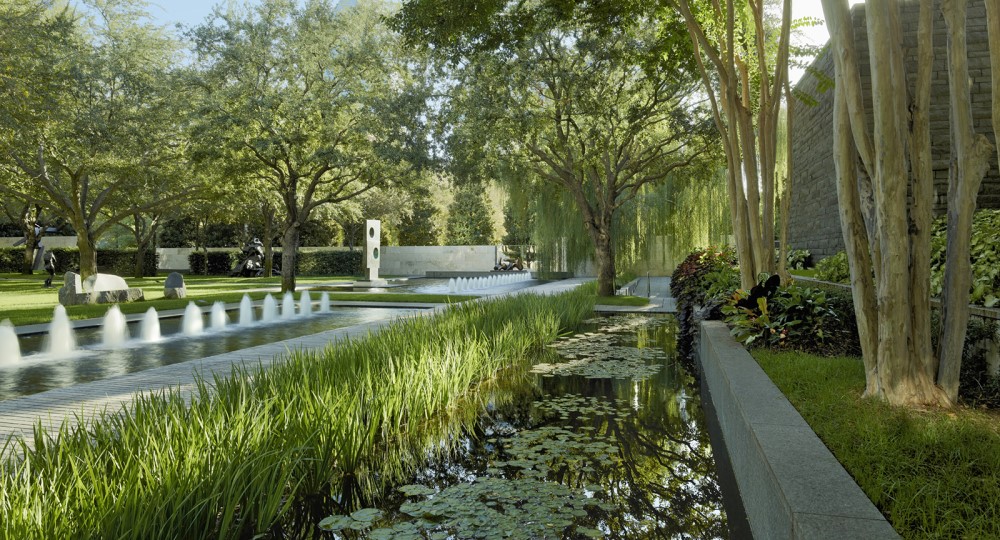 The Nasher Sculpture Garden in Dallas is an essential place to visit for those who appreciate art and admire nature. It offers a peaceful outdoor area with an abundance of greenery and carefully chosen sculptures. Visitors can appreciate a world-class collection of modern and contemporary sculptures created by esteemed artists such as Rodin, Miró, and Calder.
The garden displays a diverse variety of artistic styles and movements, ranging from abstract pieces to figurative works. It also regularly hosts temporary exhibitions featuring sculptures from established and emerging artists.
The garden provides educational programs, events, artist discussions, workshops, and yoga classes. Designed by architect Renzo Piano, the garden itself is an architectural marvel with a well-thought-out layout that enhances the beauty of the sculptures through the clever use of light and shadow.
Whether you are an art enthusiast or simply seeking a peaceful outdoor retreat, the Nasher Sculpture Garden in Dallas is a destination not to be missed. Immerse yourself in the world of sculpture and let the beauty of the garden captivate your senses.
Dallas Love Field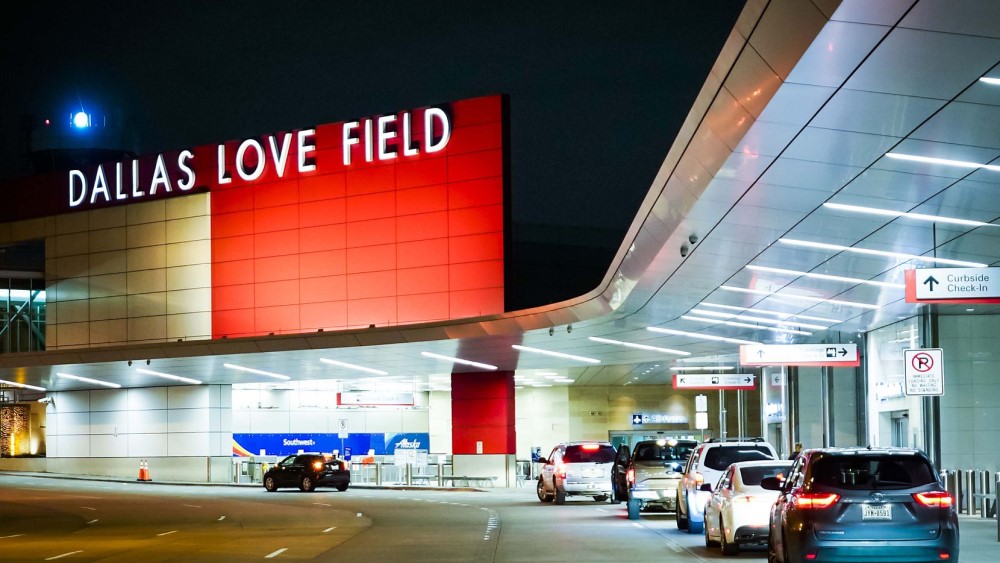 Dallas Love Field is a significant airport in Dallas, Texas. It serves as a hub for airlines and provides services for travellers. Take into account these important aspects when travelling through:
1. Accessibility: Dallas Love Field is conveniently situated near downtown Dallas, making it easily accessible for both locals and tourists. It is a short drive away from major attractions and hotels.
2. Terminal Facilities: The airport has well-maintained terminals with amenities to enhance the passenger experience. These include seating areas, shops, restaurants, and free Wi-Fi access.
3. Flight Options: Dallas Love Field is served by numerous airlines, offering a wide range of flight options to various destinations, whether domestic or international.
4. Efficient Security: The airport maintains efficient security procedures to ensure passenger and baggage safety. Security lines are well-managed, minimizing waiting times and delays.
5. Customer Service: Dallas Love Field is renowned for its excellent customer service, with friendly and helpful staff available to assist passengers.
6. Transport Connections: The airport offers convenient transport options, including shuttles, taxis, and rideshares, making it easy to reach your destination.
Consider these factors for a smooth and enjoyable travel experience at Dallas Love Field. It provides a convenient and efficient airport experience, whether you are a frequent traveller or visiting Dallas for the first time.
Please note that the information provided may change. Always check with the airport authorities for the latest updates and guidelines.
Conclusion: Enjoying Museums in Dallas for a Cultural Day Out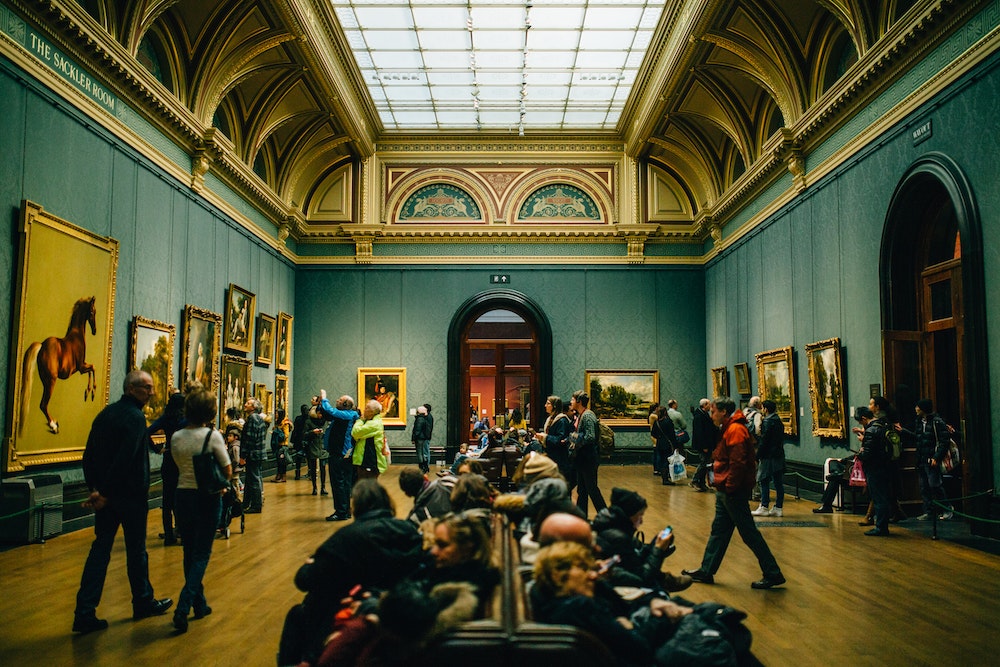 In the heart of Dallas's dynamic cultural tapestry, its museums stand as pillars of knowledge and artistic expression. This article has endeavored to guide readers through some of the city's most notable institutions. The Dallas Museum of Art, with its vast collection, invites visitors to journey through time, admiring masterpieces like van Gogh's "The Starry Night."
The Perot Museum of Nature and Science, on the other hand, offers a deep dive into the wonders of the natural world and the universe. The Sixth Floor Museum provides a poignant look into the life and tragic end of President John F. Kennedy, while the Crow Museum of Asian Art offers a window into the rich and diverse artistry of Asia.
Lastly, the George W. Bush Presidential Library chronicles the life and times of the 43rd President, offering a comprehensive view of contemporary American history. As we conclude, it's evident that Dallas's museums are not just buildings but repositories of stories, art, and knowledge. They are essential stops for anyone seeking to fully appreciate the city's multifaceted cultural essence.