Embark on a romantic escapade with the most romantic spots in Leicester, a city that effortlessly weaves together history, charm, and enchantment, offering an array of delightful spots for a day filled with love.
Begin your journey in Leicester's captivating gardens, such as the Leicester Botanic Garden, providing a serene and idyllic backdrop for a romantic day out.
Explore the romantic tapestry of Leicester's festivals and events, where the city comes alive with the spirit of celebration. Navigate through these vibrant cultural experiences, creating shared memories that add a unique flair to your romantic adventure.
For the adventurous couple, Leicester offers outdoor activities that cater to various tastes. Whether it's a leisurely stroll along the River Soar, a cycling adventure through scenic bike trails, or exploring the city's green havens, Leicester provides opportunities for couples to connect amidst the beauty of the outdoors.
Art lovers will find Leicester's attractions for art lovers to be a blend of creativity and romance. The Leicester Guildhall, with its rich history and artistic allure, transports couples to a bygone era, making it a perfect setting for a romantic day out.
Indulge your sweet tooth in Leicester's chocolate scene, discovering decadent delights as you traverse the charming streets. The city's culinary offerings, including its chocolate treasures, add a delectable touch to your romantic escapade.
Uncover Leicester's rich history by exploring its historic sites, each narrating tales of love, resilience, and endurance. From the medieval beauty of Leicester Castle to the architectural marvels of Jewry Wall, these sites offer a glimpse into the city's past, providing a romantic backdrop for your day out.
This romantic journey through Leicester invites couples to stroll through gardens, savor chocolate delights, immerse themselves in cultural offerings, and create lasting memories within the city's romantic embrace.
Whether history, outdoor adventures, or culinary delights, Leicester offers a diverse tapestry of romantic spots for couples to explore and cherish.
The Leicester Botanical Gardens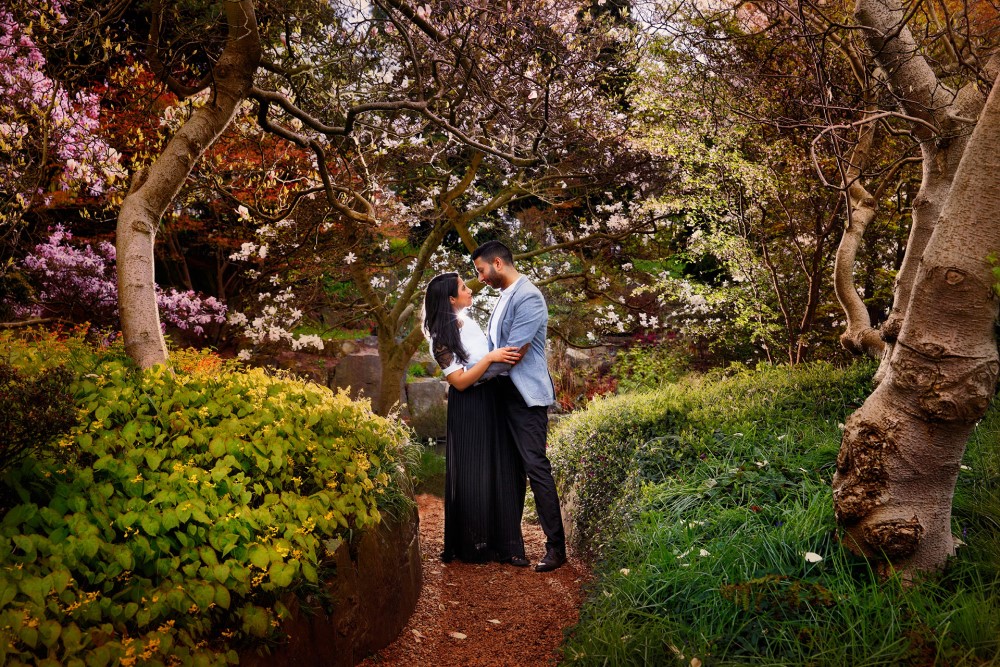 The Leicester Botanical Gardens is a tranquil retreat for nature enthusiasts in the heart of Leicester. It provides a calm escape from the urban environment. The gardens have a diverse collection of plant species, including vibrant flowers, tall trees, and fragrant herbs.
The well-maintained landscape of the gardens creates a welcoming atmosphere for visitors to relax and unwind.
In addition, the gardens serve as an educational resource with informative plaques providing fascinating facts about the plants. The Leicester Botanical Gardens also offer recreational amenities such as picnic areas, walking paths, and seating areas. Visitors can enjoy a leisurely picnic or a peaceful stroll amidst the natural beauty.
The gardens often host events and workshops related to gardening, horticulture, and botany, offering opportunities for visitors to expand their knowledge.
Do not forget to bring a camera to capture the breathtaking floral displays and picturesque landscapes at The Leicester Botanical Gardens. It is an ideal spot for nature photography enthusiasts.
Bradgate Park
Bradgate Park in Leicestershire offers a variety of activities and attractions. It features beautiful landscapes with rolling hills, forests, and streams.
The park holds significant historical value, dating back to the 13th century. Visitors can explore the remains of Bradgate House, the former residence of Lady Jane Grey, a Tudor queen.
The park is home to a diverse range of wildlife, including deer, foxes, badgers, and various bird species. There are well-maintained walking trails of different difficulty levels for visitors to discover.
Photographers will find numerous picturesque views, ancient trees, and historic landmarks to capture.
The park also includes designated areas for picnics where visitors can unwind and enjoy a meal. Outdoor activities such as cycling, horse riding, and orienteering are available.
Guided tours offer informative insights and anecdotes about the park's history and wildlife.
A visit to Bradgate Park provides an opportunity to escape the city and appreciate the beauty of nature. It caters to history enthusiasts, wildlife lovers, and anyone in search of a peaceful retreat.
Castle Gardens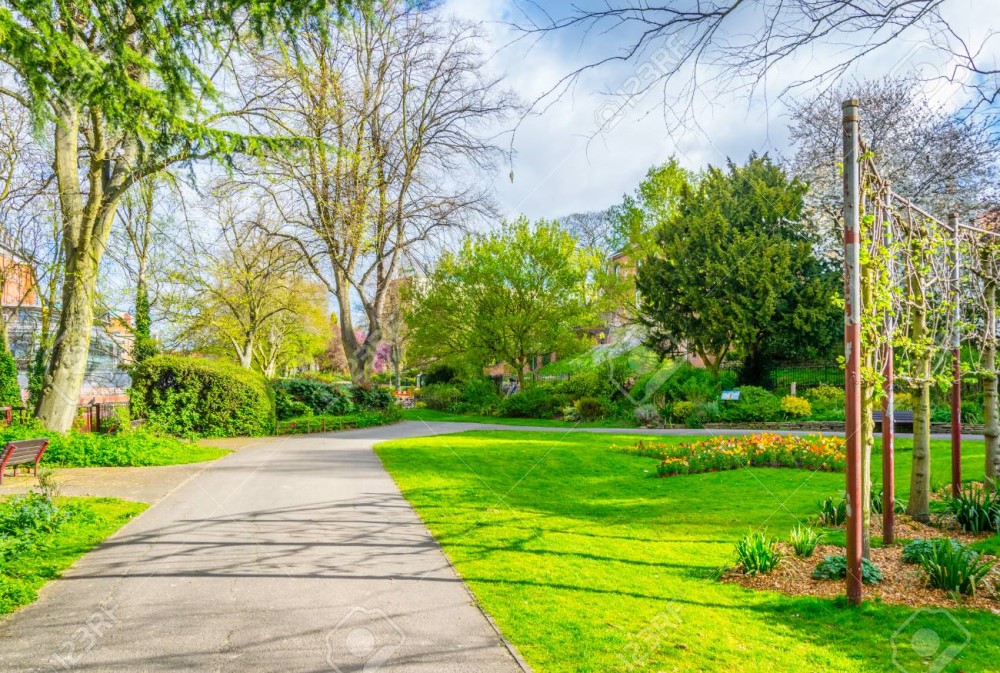 Castle Gardens in Leicester is a picturesque and historic location that offers a romantic setting for a day out.
The castle gardens provide a charming backdrop for a romantic stroll. The manicured gardens are filled with flowers and greenery, creating a serene atmosphere.
Visitors can enjoy picnics on the spacious lawns, surrounded by the castle's rich history. The peaceful ambience and scenic views make it ideal for couples.
The castle gardens offer excellent opportunities for photography. Capture stunning shots against the backdrop of the ancient castle ruins and Leicester's skyline.
For history lovers, the castle gardens provide a glimpse into the past. The ruins of Leicester Castle, dating back to the 11th century, showcase medieval architecture.
Guided tours are available to explore the castle ruins and learn about its history. Immerse yourself in the stories of kings, queens, knights, and nobles.
In the summer, the castle gardens host events and festivals, including concerts, theatre performances, and art exhibitions. These cultural events add vibrancy to your visit.
The castle gardens are easily accessible and located close to other attractions in Leicester, such as museums, art galleries, and restaurants. This allows visitors to plan a full day of activities.
Whether you're a history buff, nature lover, or seeking a romantic escape, Castle Gardens in Leicester is the perfect destination for a memorable day out.
Abbey Park
Abbey Park is a picturesque and romantic spot in Leicester, UK. This tranquil park is perfect for couples to enjoy nature together. Located along the River Soar, Abbey Park has beautiful gardens, serene lakes, and historic ruins that add charm to the surroundings.
1. Beautiful gardens: Abbey Park is renowned for its well-maintained gardens. Take a leisurely stroll through the vibrant flower beds and appreciate the delightful blooms with your partner.
2. Riverside walks: The park offers scenic riverside walks for couples to spend quality time together. Delight in the soothing views and serene atmosphere along the river.
3. Boating opportunities: Consider hiring a rowing boat or pedal boat to explore the park's lakes and create lasting memories with your loved one.
4. Picnic spots: Abbey Park has numerous spots for picnics. Find a shaded tree or a cozy spot by the lake, lay out a blanket, and enjoy a romantic picnic amidst the beauty of nature.
5. The ruins of Leicester Abbey: The park is also home to the ruins of Leicester Abbey, enhancing its historical allure. Explore these ancient remains and embrace the essence of history and romance.
Whether you desire a peaceful walk, a romantic picnic, or a boat ride on the lake, Abbey Park is the ideal destination for a romantic day out. Immerse yourself in the beauty and tranquility of this delightful park and create cherished memories with your partner.
Watermead Park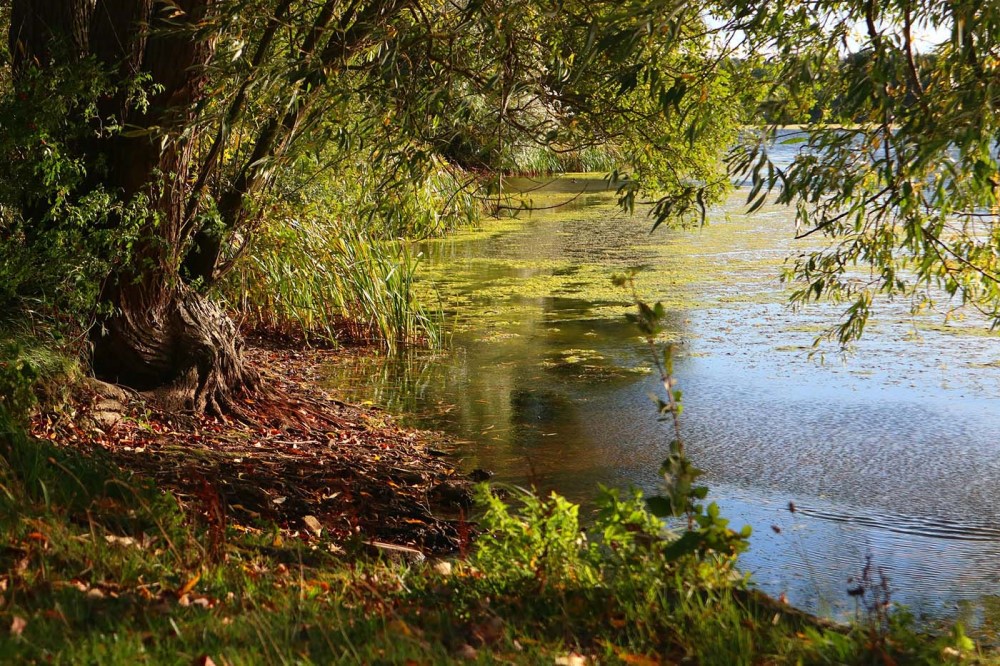 Watermead Park in Leicester is a delightful and picturesque place to visit for nature enthusiasts and those seeking a romantic escape.
The park offers pleasant walks along the lake, allowing visitors to appreciate the breathtaking scenery and observe swans, ducks, and geese. There are well-maintained footpaths for both short walks and longer hikes.
For water activities, the park provides opportunities for boating and fishing. Visitors can rent a rowboat to glide across the peaceful waters or try their luck at catching fish. The lakes are stocked with various types of fish, ensuring a pleasurable experience for fishing enthusiasts.
In addition to its natural beauty, Watermead Park has picnic areas and open spaces, making it an ideal spot for a romantic picnic. Set up your blanket under a tree, enjoy a meal, and immerse yourself in the tranquil atmosphere of the park.
Watermead Park is a captivating destination for a leisurely day surrounded by nature or a romantic getaway. Therefore, pack a picnic, hold your loved one's hand, and head to Watermead Park for a memorable day out.
New Walk Museum and Art Gallery
New Walk Museum and Art Gallery in Leicester, UK showcases a diverse range of artworks and historical artifacts. Here are some key features:
1. Collection: The museum houses a comprehensive collection of art and historical artifacts, including paintings, sculptures, and ceramics from both local and international artists.
2. Exhibitions: The museum regularly hosts temporary exhibitions, featuring contemporary artworks and thought-provoking themes.
3. Educational Programmes: The museum offers workshops, guided tours, and talks that enhance understanding and appreciation of art and history.
4. Community Engagement: The museum organises events and activities that promote art and culture, fostering a sense of belonging and cultural identity.
5. Accessibility: The museum is wheelchair accessible and provides facilities for individuals with disabilities.
Visiting New Walk Museum and Art Gallery is a great way to immerse yourself in art, history, and culture. It is definitely worth a visit whether you are a local resident or a visitor to Leicester.
Belgrave Hall and Gardens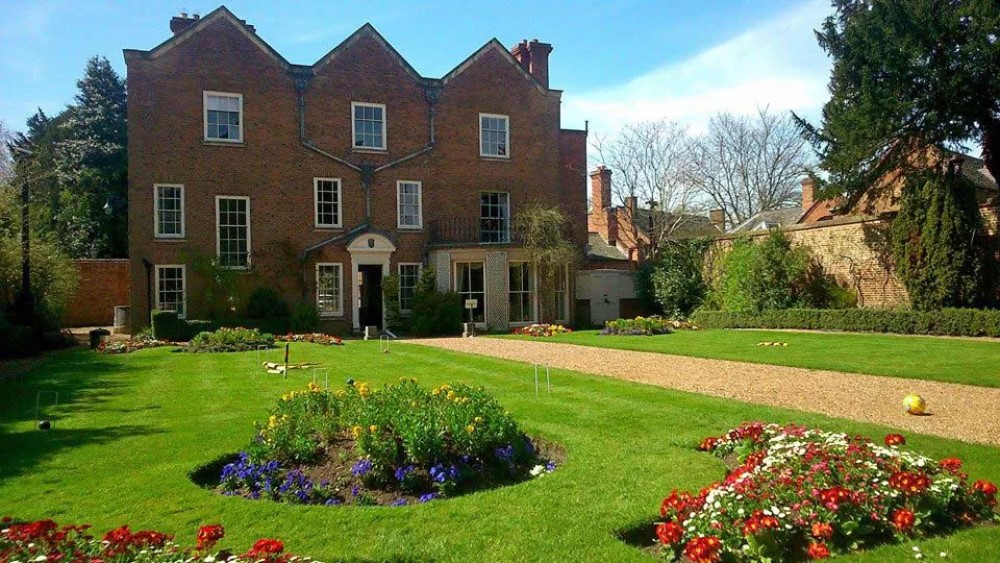 Belgrave Hall and Gardens, which is situated in Leicester, is a captivating destination. This historical site showcases stunning Georgian architecture and provides a glimpse into the past.
Visitors have the opportunity to explore the elegant rooms and experience the former glory of the hall. The hall frequently holds cultural exhibitions and events throughout the year.
The lovely surrounding gardens of Belgrave Hall are truly delightful. With well-maintained lawns, vibrant flower beds, and a peaceful atmosphere, they offer the perfect setting for a leisurely stroll or a serene picnic. The gardens also include seating areas for visitors to relax and enjoy their surroundings.
Belgrave Hall and Gardens should not be missed by history enthusiasts, nature lovers, or those in search of a calm retreat. Its charm and beauty transport you to a different era, providing a unique and unforgettable experience.
If you happen to find yourself in Leicester, be sure to make time to visit Belgrave Hall and Gardens. Immerse yourself in the history and tranquility of this remarkable place and create lasting memories.
Jewry Wall Museum
The Jewry Wall Museum in Leicester showcases the remains of the Roman baths and a portion of the impressive Jewry Wall.
These structures offer a captivating insight into the Roman past of the city.
Inside the museum, you will discover artefacts such as pottery, jewellery, coins, and fragments of wall paintings that offer a glimpse into the lives of the ancient Romans.
Visiting the Jewry Wall Museum is an excellent way to delve into Leicester's history and understand the city's Roman heritage.
Take your time to explore the museum and remember to admire the picturesque surrounding area, which includes the ruins of St. Nicholas' Church and the Roman gardens, enhancing the charm and historical importance of the site.
Leicester Cathedral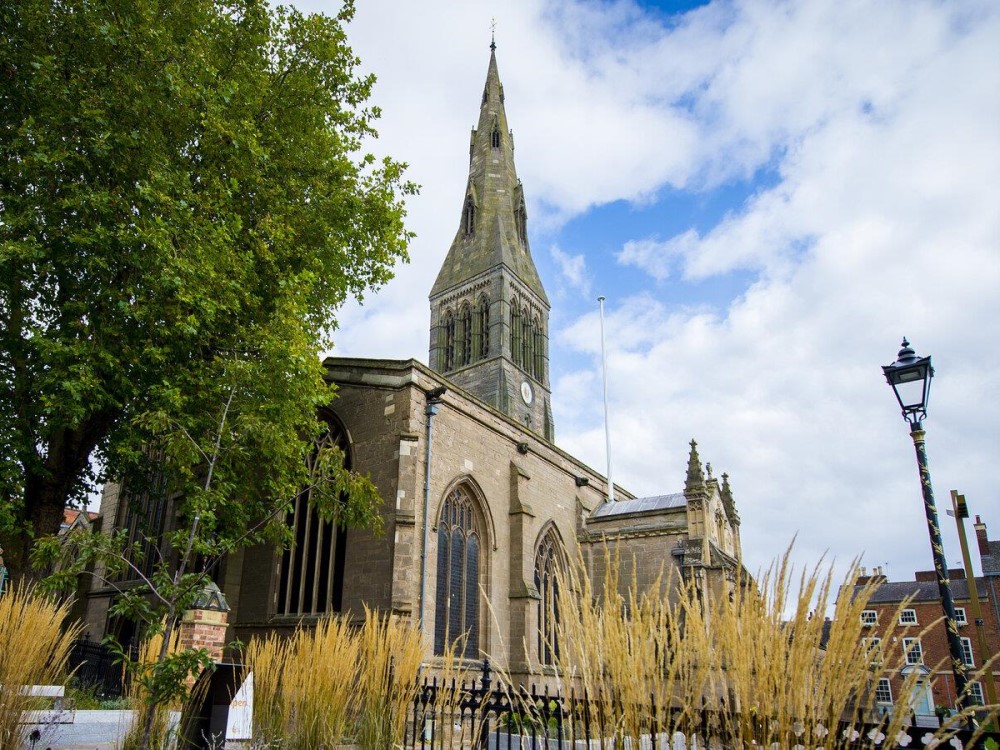 Leicester Cathedral is a historical landmark in Leicester. The cathedral is known for its impressive architecture and rich history. It is a must-visit destination for both locals and tourists.
The architecture of Leicester Cathedral is truly stunning, featuring a renowned spire that reaches a height of 220 feet. The grandeur and quality of the building are remarkable.
The cathedral has a fascinating history dating back to the 11th century when it was initially a Norman abbey. It has witnessed significant historical events and has undergone renovations.
One of the prominent highlights of Leicester Cathedral is the tomb of King Richard III. His remains were discovered in a nearby car park in 2012, and the cathedral became his final resting place in 2015.
Visitors have the opportunity to join guided tours of Leicester Cathedral, which provide insight into its history, architecture, and significance. These tours greatly enhance the overall experience.
Leicester Cathedral is not only a place of worship but also a cultural center. It hosts events such as concerts, exhibitions, and educational activities throughout the year. Attending a service or event can deepen your understanding of the cathedral's role in the community.
When you visit Leicester, be sure to allocate time to explore Leicester Cathedral. Discover its captivating history, admire its architecture, and immerse yourself in the peaceful ambiance of this remarkable place.
Guildhall Lane
Guildhall Lane in Leicester offers attractions for couples looking for a day out. Here are some highlights:
1. Guildhall Shopping Centre: This destination houses high street and independent stores. Couples can explore the latest fashion trends or search for unique gifts.
2. The Guildhall: This historic building showcases Leicester's rich heritage. Couples can appreciate the stunning architecture and learn about the city's past. The Guildhall also hosts events and exhibitions throughout the year, providing a cultural experience.
3. Cafes and Restaurants: Guildhall Lane is home to charming cafes and restaurants, perfect for a romantic meal or a cosy coffee date. There are options to suit different tastes and budgets.
4. Art Galleries: Art enthusiasts can explore galleries featuring local and international artists. Couples can appreciate the creative works and discuss their favourite pieces.