Nestled in the heart of England, Leicester is a city brimming with history, culture, and a vibrant arts scene. For those with a penchant for creativity, the city offers a treasure trove of experiences. If you're an art aficionado searching for the best Leicester attractions for art lovers, you're in for a delightful journey.
Leicester's rich tapestry of art is woven with diverse threads, from contemporary installations to classical masterpieces. The city's galleries, museums, and art festivals stand testament to its commitment to nurturing and showcasing artistic talent.
Whether you're drawn to the brushstrokes of a painting, the intricacies of sculptures, or the allure of modern art installations, Leicester promises a feast for your senses.
Our comprehensive guide is tailored to unveil the top Leicester attractions for art lovers. We'll walk you through iconic venues, historic sites, hidden gems, and events that celebrate the city's artistic heritage. As you immerse yourself in Leicester's art scene, you'll discover that the city is not just a destination but an experience, waiting to inspire and captivate your artistic soul.
Join us as we embark on this artistic odyssey, exploring the best of what Leicester has to offer to the world of art enthusiasts.
The Richard III Visitor Centre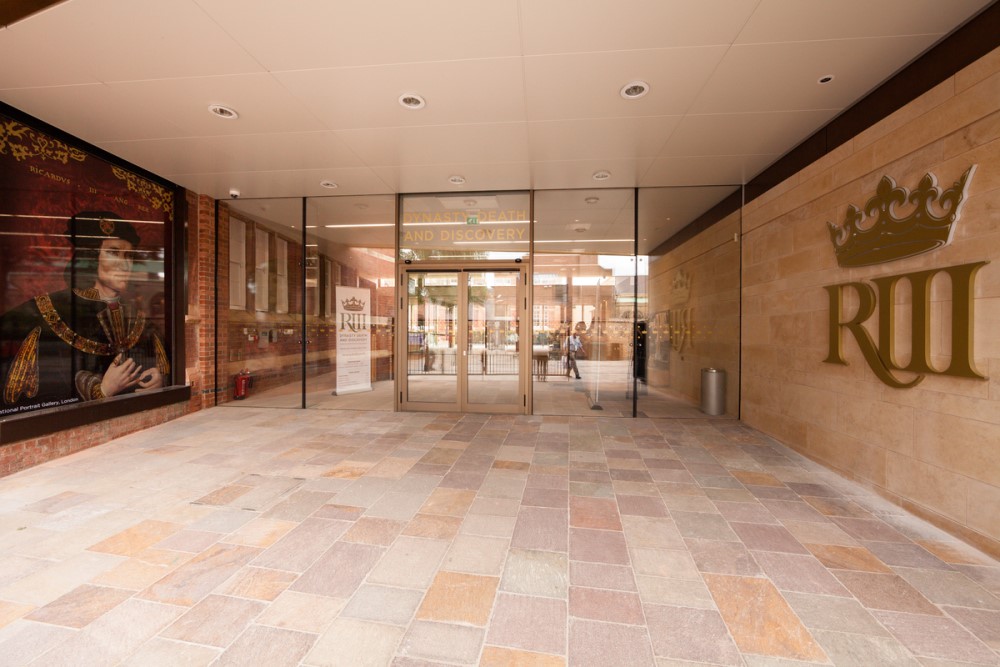 The Richard III Visitor Centre offers a glimpse into the life and reign of the king. It is situated where his remains were found in 2012.
The centre provides an immersive experience through displays, objects, and multimedia. It emphasises the burial site of Richard III and the story of the archaeological dig that resulted in the discovery of his remains.
Visitors can learn about Richard III's ascent to power and the Battle of Bosworth where he was defeated. Guided tours are available with knowledgeable guides who offer detailed information about Richard III's life and influence on English history.
A visit to the Richard III Visitor Centre is educational and enlightening for history enthusiasts and those interested in this era of English history.
The New Walk Museum and Art Gallery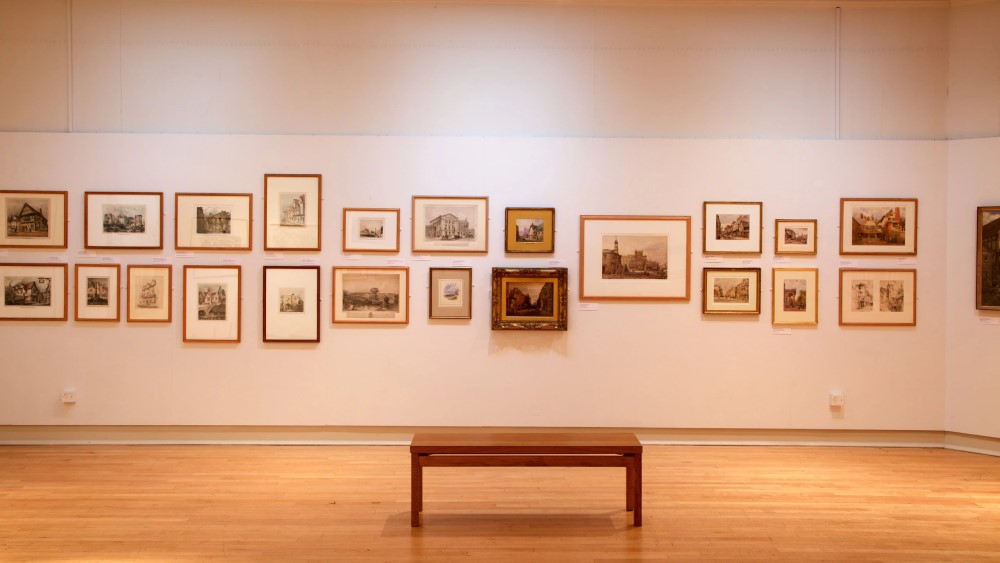 The New Walk Museum and Art Gallery in Leicester is a destination for art enthusiasts. The museum holds a collection of artworks, which includes paintings, sculptures, and ceramics. Renowned artists like J.M.W. Turner, Pablo Picasso, and Lucian Freud are featured in the collection.
Visitors can appreciate different galleries that showcase artworks from various periods and styles. Whether you have a preference for classical art or contemporary pieces, there is something for everyone at the New Walk Museum and Art Gallery.
One notable attraction is the collection of German Expressionist art, which includes works by artists such as Ernst Ludwig Kirchner and Emil Nolde. These artworks capture the intense emotions and vibrant colours of the movement. The museum also hosts temporary exhibitions throughout the year, providing visitors with the opportunity to discover new artworks.
For those interested in delving deeper into the artworks, informative guided tours led by knowledgeable staff members are available. These tours offer insights into the artists, their techniques, and the historical context of the artworks.
Whether you are an experienced art enthusiast or simply curious about exploring art, a visit to the New Walk Museum and Art Gallery will prove to be a rewarding experience.
The Curve Theatre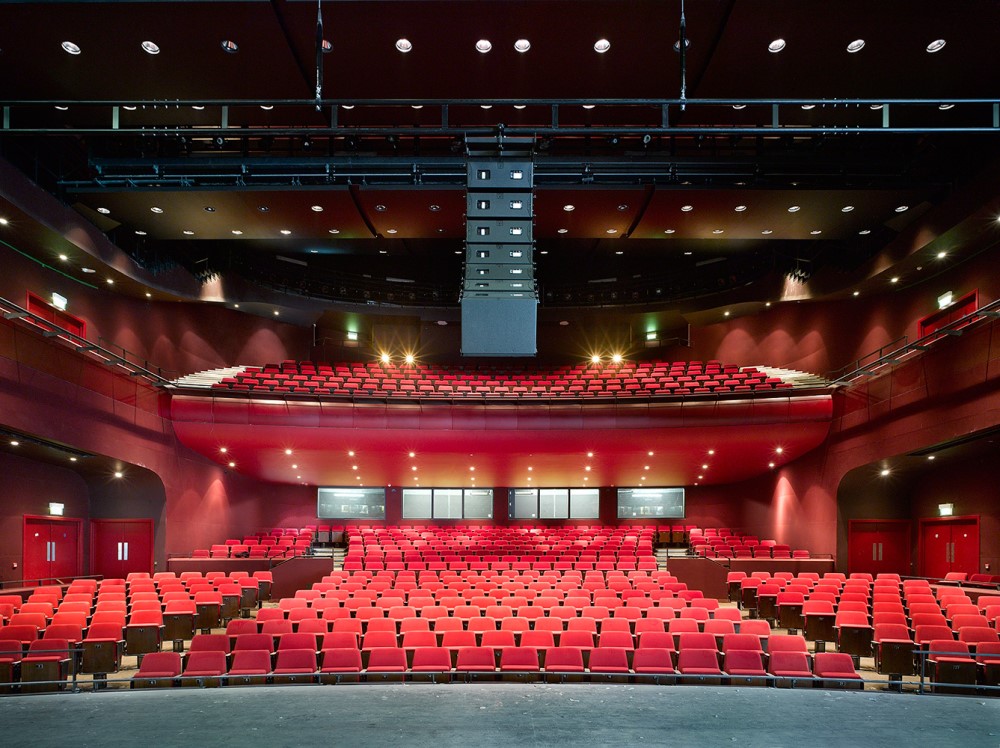 The Curve Theatre is an attraction for art enthusiasts in Leicester. This theatre provides a distinctive and immersive encounter. It features a contemporary design with a striking glass exterior, making it a visually stunning landmark in the city.
One exceptional aspect of The Curve Theatre is its diverse program of performances. It offers traditional plays, contemporary productions, and a variety of genres including drama, musicals, dance, and experimental performances. Visitors can enjoy a wide range of artistic experiences and explore different forms of expression.
In addition to performances, The Curve Theatre interacts with the community through workshops, educational programs, and outreach initiatives. These efforts nurture a love for the arts in individuals of all ages and provide a platform for local talent to showcase their skills. This fosters a sense of pride and creativity within the community.
If you are an art enthusiast visiting Leicester, The Curve Theatre is an essential destination. Immerse yourself in the vibrant and diverse world of performing arts and witness the talent and creativity this theatre has to offer.
To have an unforgettable experience, check the theatre's schedule and book tickets in advance to secure the best seats. Whether you are a theatre enthusiast or seeking a unique cultural experience, The Curve Theatre will not disappoint.
Experience the magic of live performances and be transported to a world of imagination and storytelling at The Curve Theatre in Leicester.
The Newarke Houses Museum and Gardens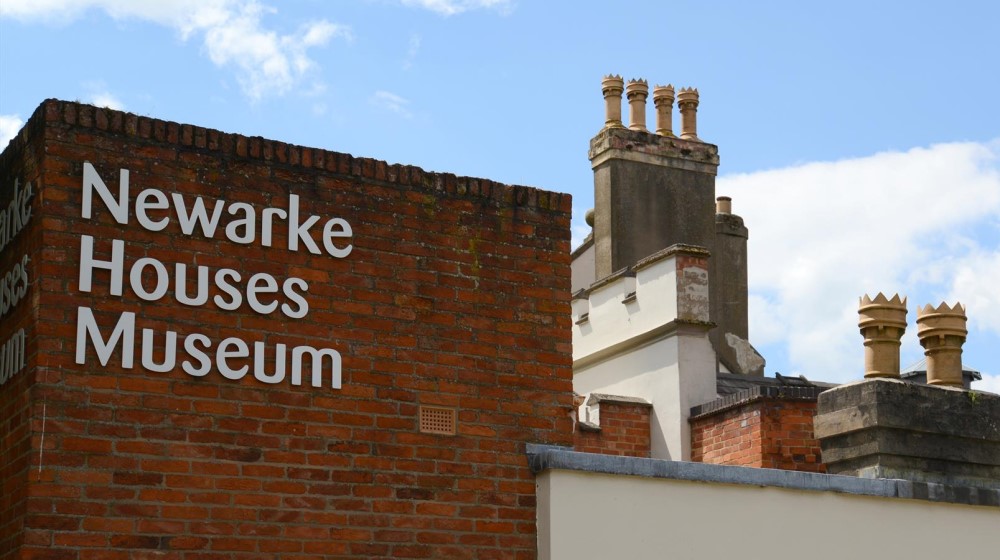 The Newarke Houses Museum and Gardens in Leicester is a unique attraction for art enthusiasts. It offers insight into the history and culture of the city through a wide range of artwork and items of cultural significance. The museum houses a diverse collection of paintings, sculptures, and decorative objects that display different artistic styles and periods.
The beautifully designed gardens provide a tranquil setting with sculptures and installations that add an artistic touch. In addition, the museum offers interactive exhibits and displays that enhance understanding of Leicester's history and the contributions of its residents to the art and culture of the region.
Guided tours and educational programs are available for visitors of all ages, making it a fantastic destination for families, students, and art enthusiasts alike.
The Newarke Houses Museum and Gardens is the ideal place to visit whether you wish to expand your knowledge of art or simply appreciate its beauty.
The Newarke Houses Museum and Gardens is situated in Leicester, England. It is housed in a collection of historic buildings known as the Newarke Houses, which were constructed in the 16th century and have been used by various institutions throughout the years.
The museum was established in 1953 and has become a prominent cultural institution in Leicester. Its collection includes artworks from different periods, as well as artifacts and documents that reflect the history of the city.
The beautifully landscaped gardens have consistently been popular, providing visitors with a peaceful and scenic environment. The Newarke Houses Museum and Gardens continues to be a significant attraction, preserving and showcasing Leicester's rich heritage for art lovers and history enthusiasts.
The Attenborough Arts Centre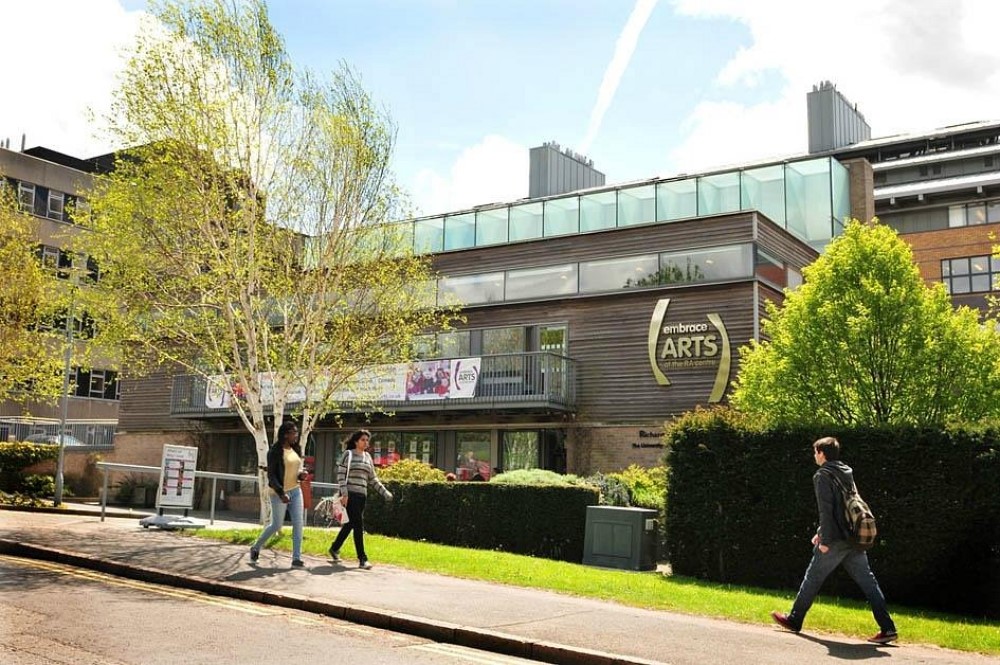 In Leicester, the Attenborough Arts Centre is a place that art enthusiasts must visit. It provides a variety of attractions:
1. Exhibitions and art galleries: Throughout the year, the centre showcases a diverse range of exhibitions, featuring contemporary art and sculpture.
2. Workshops and classes: Both adults and children can participate in various workshops and classes, including painting, photography, and pottery.
3. Performing arts: The centre hosts live performances, including theatre, dance, and music.
4. Accessibility for everyone: The centre is committed to inclusivity and offers services such as audio description tours and sign language interpretation.
5. Café and shop: Visitors can relax at the café on-site and explore a selection of artwork, books, and souvenirs.
During my visit, I was captivated by thought-provoking exhibitions. The staff provided support and encouragement, creating a nurturing environment. I also had the privilege of witnessing an enchanting dance performance that showcased the talent and grace of the performers. The Attenborough Arts Centre exemplifies the transformative power of art, inspiring and creating meaningful experiences.
Why Visit Leicester Attractions for Art Lovers?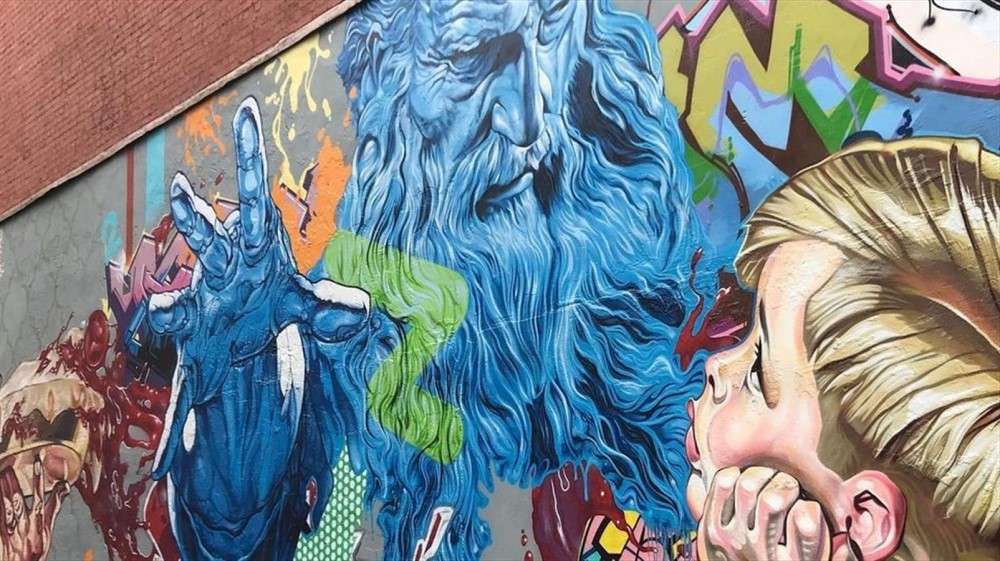 Leicester has a flourishing art scene, making it an ideal destination for art enthusiasts. If you are wondering why visit Leicester for art, here are several reasons that highlight the city's artistic offerings.
1. Rich Cultural Heritage: Leicester's art reflects its rich history and diverse cultural heritage. The city showcases its artistic treasures through numerous art galleries, museums, and cultural centres. Here, you can explore contemporary, modern, and traditional artworks that are sure to captivate your senses.
2. Inspiring Art Exhibitions: Throughout the year, Leicester hosts a variety of art exhibitions, featuring both local and international artists. These exhibitions provide a platform for artists to showcase their work and give art lovers an opportunity to appreciate a wide range of artistic expressions.
3. Creative Street Art: One of Leicester's notable features is its vibrant street art scene. The city embraces the talent of local street artists, whose captivating murals and graffiti can be found throughout the streets. Each artwork adds an artistic flair, making Leicester's streets truly unique and visually appealing.
4. Cultural Events and Festivals: Leicester takes pride in its cultural events and festivals that celebrate art in all its forms. From music festivals to art fairs, these events offer artists a chance to showcase their talents and engage with the community. Attending these events will certainly enrich your cultural experience in Leicester.
5. Art Education and Workshops: For those looking to expand their artistic skills and knowledge, Leicester is a hub for art education and workshops. Local art institutions provide a plethora of classes and workshops suitable for artists of all levels. Whether you are a beginner or an experienced artist, you will find valuable opportunities to enhance your artistic journey.
What Makes These Attractions Stand Out?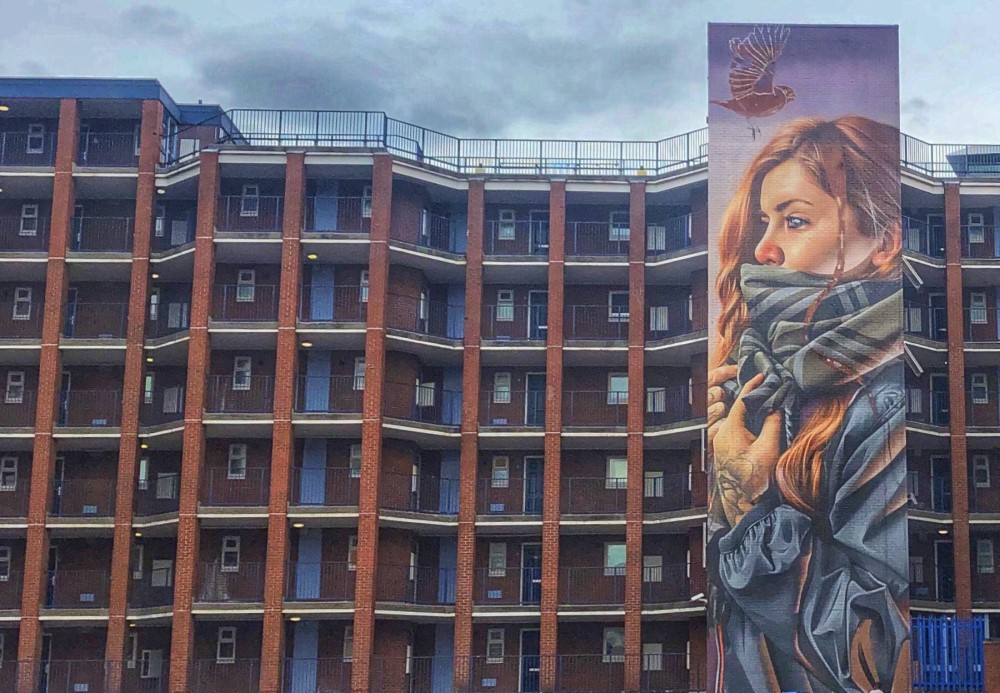 Leicester offers attractions that are notable for art enthusiasts. These attractions provide unique experiences and exhibit the vibrant art scene in the city.
1. The Richard III Visitor Centre stands out for its immersive and interactive displays, which bring the story of King Richard III to life. Innovative exhibits and multimedia presentations enhance visitors' understanding and appreciation of the historical period. What makes this attraction stand out?
2. The New Walk Museum and Art Gallery is another exceptional attraction. The museum houses a diverse collection of art, including paintings, sculptures, and ceramics from different time periods. The gallery's commitment to showcasing both local and international artists fosters a diverse and inclusive art scene in Leicester. What makes this attraction stand out?
3. The Curve Theatre is renowned for its cutting-edge performances and innovative productions. This venue pushes boundaries and offers visitors unique theatrical experiences. From classic plays to contemporary performances, the Curve Theatre consistently showcases exceptional artistry. What makes this attraction stand out?
4. The Newarke Houses Museum and Gardens provide a glimpse into Leicester's past. The museum presents a variety of artifacts and artworks, allowing visitors to explore the city's heritage. The beautiful gardens surrounding the museum provide a tranquil backdrop for art enthusiasts to appreciate nature's beauty while enjoying the displayed art. What makes this attraction stand out?
5. The Attenborough Arts Centre is an exceptional venue known for its inclusive approach to art and culture. The centre hosts exhibitions and performances by both emerging and established artists, ensuring a diverse and dynamic art scene. The centre's accessible programs and events enhance the artistic experience for all visitors. What makes this attraction stand out?
Visiting these attractions in Leicester guarantees art lovers a rewarding experience. It is advisable to check the opening hours and any specific entry requirements for each attraction before planning a visit. Discover the unique offerings of Leicester's art scene and immerse yourself in the city's creative energy.