There's a certain magic that unfolds when a group of close-knit friends come together to celebrate a monumental shift in one of their lives. As the bride-to-be stands on the precipice of a new chapter, the hen do becomes an essential rite of passage.
It's not just a night of revelry; it's a tapestry of memories woven with laughter, joy, and heartfelt moments. An inclusive hen do that encourages fun and laughter is the ultimate goal, transforming an ordinary gathering into an extraordinary fiesta of fun. Crafting such a remarkable event requires a blend of creativity, thoughtfulness, and a keen understanding of the bride's personality and preferences.
Planning the perfect hen do can seem like a daunting task, especially with the weight of expectations. But fret not, for you're about to embark on a joyous journey, one that celebrates friendship, love, and the infectious power of laughter.
In this article, we'll provide you with a comprehensive guide filled with tips, ideas, and insights to ensure every chuckle, chortle, and cheerful shout is maximized. Whether it's choosing the right venue, curating personalized activities, fun themes, or ensuring the ambience is just right, we've got you covered. Dive in and let the planning commence!
Choose a Fun and Unique Theme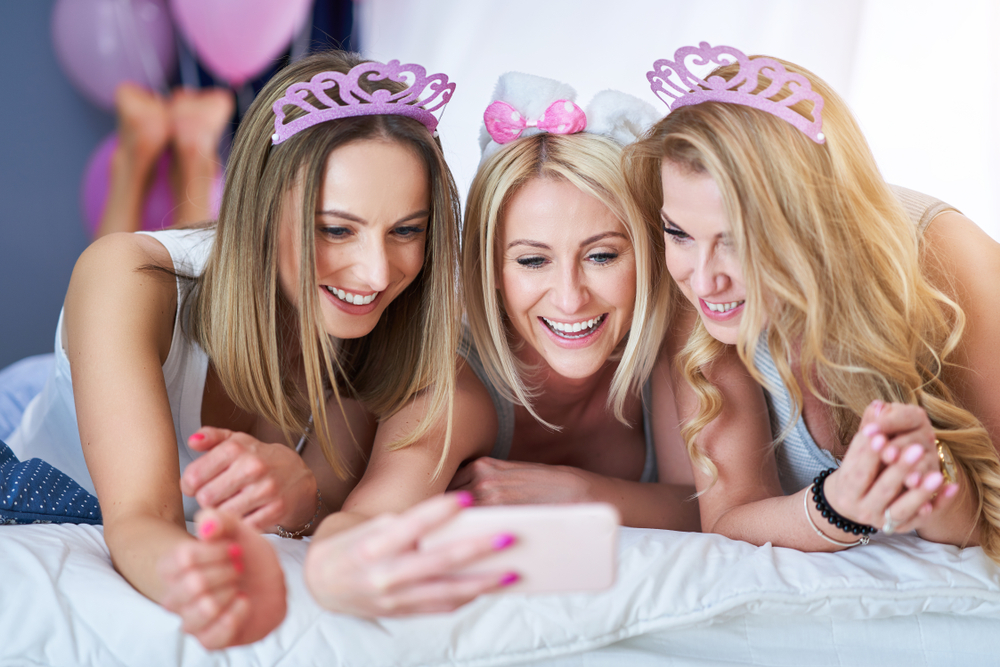 When planning a hen do, it is paramount to choose a fun and unique theme in order to enhance the experience and make it more enjoyable and unforgettable. Here are some theme ideas to consider:
Fancy dress theme: Encourage guests to come dressed in a specific theme, such as 1920s flapper girls or Disney princesses. This creates a delightful atmosphere and provides excellent photo opportunities.
Destination theme: Base the theme on the location of the hen do. For example, if it is a beach getaway, embrace a tropical theme with Hawaiian shirts and leis.
Decade theme: Choose a particular decade, like the 80s or 90s, and have everyone dress and decorate accordingly. Play popular music from that era to enhance the nostalgic atmosphere.
Film or TV show theme: Select a beloved film or TV show and plan activities and decorations around it. For instance, a Harry Potter theme could include a sorting hat ceremony and potion-making classes.
Adventure theme: Opt for an adventurous theme such as a treasure hunt, camping trip, or outdoor challenge. This brings excitement and encourages teamwork.
Colour theme: Choose a vibrant colour and incorporate it into all aspects, from decorations to outfits. This adds a visual element and creates a unified look for the celebration.
Remember, the key is to choose a fun and unique theme that reflects the bride's personality and interests. With a well-planned theme, the hen do is certain to be a memorable experience for everyone involved.
Interactive Activities for a Hen Do that Encourages Fun and Laughter
When planning a hen party, it is crucial to select interactive activities that provide a memorable experience for the bride-to-be and her friends. Here are some suggestions to keep in mind:
1. Cooking or cocktail-making classes: Acquire new skills and create delightful treats together.
2. Escape rooms: Collaborate to solve puzzles and escape within a specified time limit.
3. Outdoor adventure activities: Experience ziplining, paintballing, or kayaking for an exhilarating rush and an opportunity to strengthen relationships.
4. Dance or fitness classes: Learn a fresh dance routine or join in an enjoyable workout session together.
5. Interactive games: Organize treasure hunts or scavenger hunts to foster teamwork and healthy competition.
These activities not only provide entertainment but also encourage bonding and laughter among the hen party members. They create occasions for the group to interact, share laughter, and form everlasting memories.
Pro-tip: When selecting activities, take into account the preferences and personalities of the bride-to-be and her friends. Choose activities that cater to different interests and abilities to ensure inclusivity and full participation.
Plan Hilarious Hen Party Games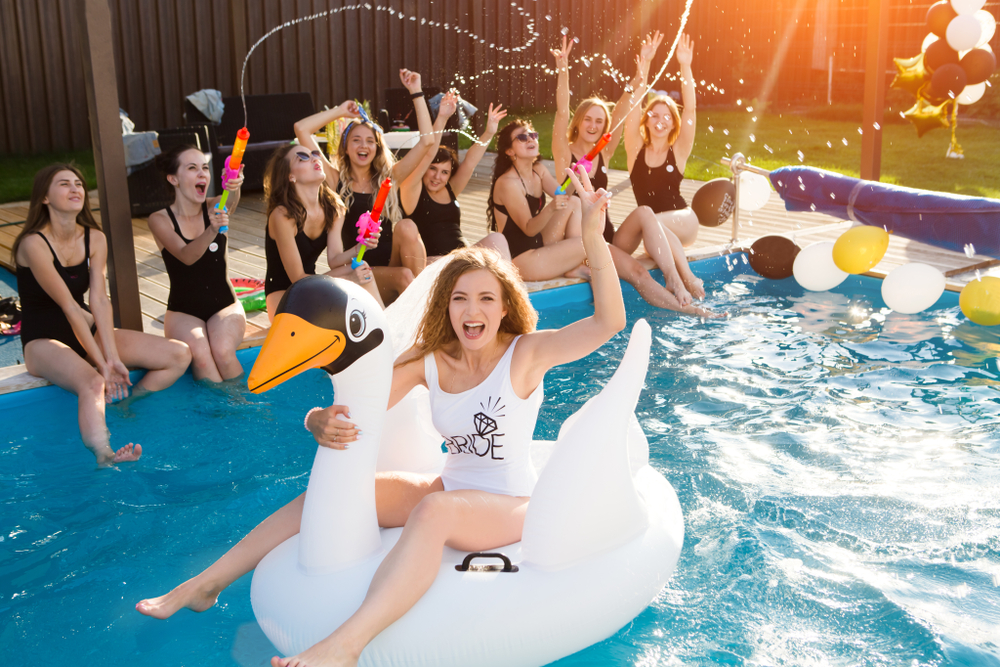 To plan hilarious hen party games, it is important to consider the interests of the bride and guests, as well as the number of participants and the venue. Here are some ideas to incorporate into your party:
Trivia games: Formulate questions about the bride, groom, or popular wedding-related facts. Divide the guests into teams and have them answer. The team with the highest number of correct answers will emerge as the winner.
Costume relay race: Divide the guests into teams and provide amusing costumes and accessories. Team members must dress up, complete tasks or run designated distances, and pass on the items. The first team to finish will be declared the winner.
Balloon pop: Fill balloons with comical dares or challenges. Guests take turns popping a balloon and must then complete the specified task. This game is sure to create a lot of laughter.
Photo scavenger hunt: Create a list of amusing photos or videos that guests must capture throughout the party. For instance, a team member dancing with a stranger or the bride singing a cheesy love song. The team that completes the most challenges will be crowned the winner.
Guess the celebrity bride: Compile a slideshow featuring pictures of famous brides, and have the guests guess their identities. Include celebrities with distinctive wedding dresses or hairstyles to make it more challenging.
Musical chairs with a twist: Arrange chairs in a circular formation, one fewer than the number of participants. Instead of eliminating players when the music stops, have them answer a funny question or perform a hilarious dance move. The last person to find a chair each round will be eliminated.
Make sure to choose games that are suitable for the audience and ensure that everyone feels comfortable participating. With these hilarious hen party games, you are guaranteed to enjoy lots of laughter and fun!
Include Surprise Elements
Including surprise elements can make a hen party more memorable and enjoyable. Here are some ideas for incorporating surprise elements into the event:
1. Secret destination: Surprise the bride-to-be with a destination she has always wanted to visit. Plan the entire trip without her knowledge and reveal the destination at the airport or during the journey.
2. Surprise guests: Invite close friends or family members whom the bride-to-be hasn't seen in a long time. Their unexpected presence will bring joy and excitement to the celebration.
3. Unique activities: Organise surprise activities during the hen party. It could be a dance class, cocktail-making workshop, or a fun outdoor adventure. The element of surprise adds excitement to the event.
4. Personalised surprises: Prepare surprise gifts or decorations tailored to the bride-to-be's preferences or inside jokes. It shows thoughtfulness and makes her feel special.
5. Surprise performances: Arrange surprise performances like a singing telegram, flash mob, or stand-up comedy act. These unexpected moments will bring laughter and entertainment to the hen party.
Remember, incorporate surprise elements aligned with the bride-to-be's preferences and interests. Consider her personality and what would make her happiest during this celebration.
Consider a Destination Hen Do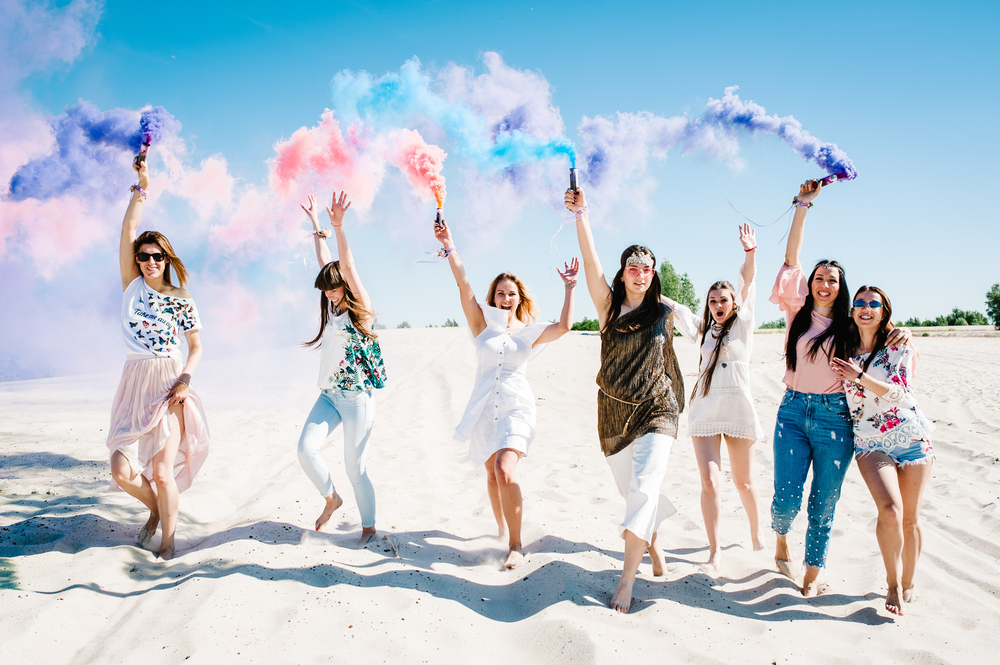 When planning a hen do, it is important to consider a destination. This adds excitement and creates lasting memories for the bride and her friends. Here are some reasons why you should consider a destination hen do:
Explore a new place: A destination hen do allows you and your friends to explore a new city or country together. It is a wonderful opportunity to discover new sights, try new activities, and immerse yourselves in a different culture.
Bonding time: Spending a few days in a new environment brings people closer. You will have plenty of time to chat, laugh, and create inside jokes, strengthening your bond with each other.
Unique experiences: Depending on the destination, you can plan unique experiences for the group. Whether it is a relaxing spa day, an adventurous activity, or a night out at the local hotspots, a destination hen do offers a chance to do something out of the ordinary and create unforgettable memories.
Pre-wedding relaxation: A destination hen do allows the bride and her friends to escape the stress of wedding planning and indulge in relaxation. Whether it is lounging by the beach or enjoying a pampering session at a luxury spa, a destination hen do can provide a much-needed break and rejuvenation before the big day.
In the 17th century, destination bachelor and bachelorette parties were already a thing. Noble families would organize special trips to celebrate the upcoming wedding. In France, a tradition called "enterrement de vie de garçon" (burial of the bachelor's life) involved taking the groom to another city for his final days of bachelorhood.
Similarly, the bride's friends would organize an "enterrement de vie de jeune fille" (burial of the young girl's life) to celebrate her upcoming marriage. These trips were seen as a way to bid farewell to single life and welcome the next chapter with close friends.
Today, the tradition continues, and destination hen dos have become popular across the globe. Considering a destination hen do ensures a unique and memorable experience for the bride and her friends.
Create a Memorable Itinerary
Creating a memorable itinerary for a hen do is important. Here are the steps to follow:
Discuss preferences: Speak with the bride-to-be and the group regarding their interests. Take into account activities they enjoy, such as spa treatments, adventure sports, or cultural experiences.
Research destinations: Look for destinations that offer a range of activities and attractions suitable for the group. Consider factors such as accessibility, accommodation options, and the availability of hen do packages.
Plan a mix of activities: Create a balance between relaxing and exciting activities. Include options for both daytime and evening. For instance, a day at the beach or a city tour followed by a cocktail-making class or a themed dinner party.
Add surprises: Incorporate surprises into the itinerary to make it extra memorable. It could be a surprise performance, personalized gifts, or a special activity the bride-to-be has always wanted to try.
Allow free time: Include some free time in the itinerary for the group to explore and enjoy the destination at their own pace. This also allows for spontaneous activities or relaxation.
Consider logistics: Take travel time between activities into account. Ensure there is enough time for transportation, breaks, and transitions between venues.
Communicate the itinerary: Share the finalized itinerary with the group in advance. Provide details about timings, meeting points, and any necessary preparations, such as dress codes or equipment requirements.
Stay flexible: Be open to changes based on the group's preferences or unforeseen circumstances. Flexibility can lead to unexpected but enjoyable experiences.
By following these steps, you can create a memorable itinerary for a hen do filled with laughter, fun, and unforgettable moments.
Incorporate Funny Decorations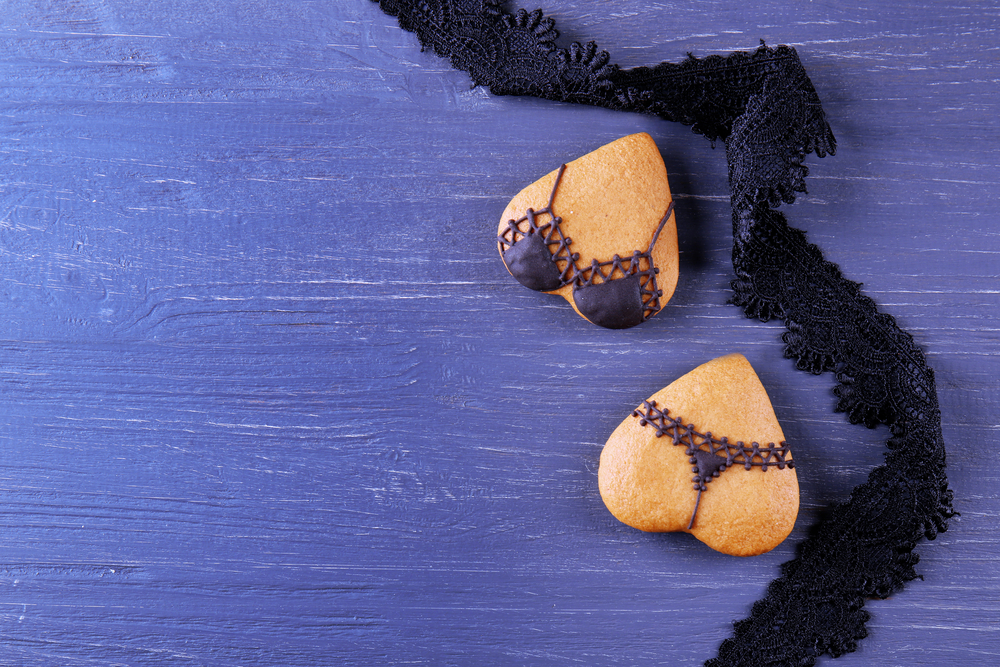 When organizing a hen party, it's essential to incorporate funny decorations to bring amusement and laughter to the event. Some ideas to consider include:
Hanging humorous banners and signs: Personalized banners with witty slogans for the bride-to-be can add a hilarious touch. For example, "Here Comes the Bride… and the Cocktails!" or "Bride Tribe: Getting Hitched and Having a Ball!"
Setting up a photo booth with fun props: Oversized sunglasses, silly hats, feather boas, and signs with amusing sayings can make for hilarious pictures that everyone will enjoy.
Creating themed table arrangements: Using tablecloths, napkins, and centerpieces that match the hen party theme can enhance the overall atmosphere. Including comical elements like paper plates with humorous messages or napkins shaped like funny faces can liven up the table settings.
Serving drinks in unique drinkware: Enjoyable and eccentric glassware or custom-made cups with the bride's name or funny phrases like "Bride's Drinking Crew" or "Party 'Til We Can't Remember!" can add a playful touch to the party.
Planning funny games and activities: Incorporating entertaining games like "Bride Trivia," where guests answer funny questions about the bride, or a "Guess the Celebrity Bride" game using pictures of renowned brides can create memorable moments of laughter and fun.
By incorporating these amusing decorations, you can create a lively and joyful atmosphere for the hen party, ensuring an unforgettable celebration filled with laughter for the bride and her friends.
Arrange for Funny Gifts and Prizes
When planning a hen do that encourages fun and laughter, please consider arranging amusing gifts and prizes. These additions can bring entertainment and enjoyment to the celebration. Here are some suggestions to incorporate into your hen do:
1. Silly and personalised gifts: Give the bride-to-be and guests funny and quirky gifts that reflect their personalities or inside jokes. This could include personalised T-shirts, humorous accessories, or unique mementos.
2. Hilarious games and challenges: Organise funny games and challenges throughout the event to keep everyone entertained. Consider activities like "Pin the Kiss on the Hunk," "Charades with a Twist," or a costume contest. Remember to have amusing prizes for the winners.
3. Naughty surprises: Add cheekiness with naughty gifts or surprises. These can range from adult-themed party games and accessories to prank gifts that will make everyone burst into laughter.
4. Comedy show or entertainment: Arrange for a comedian or comedy show to perform during the hen do. Laughter is contagious, and having a professional entertainer can ensure a night full of laughter and fun.
5. Funny photo booth: Set up a photo booth with hilarious props and costumes. Guests can capture silly moments and create lasting memories. Provide printed copies as souvenirs or share the pictures digitally.
By incorporating these ideas into your hen do planning, you can create a memorable and laughter-filled event that the bride-to-be and guests will cherish. Let the fun and hilarity flow as you arrange for funny gifts and prizes throughout the celebration.
Encourage Dress-up and Costumes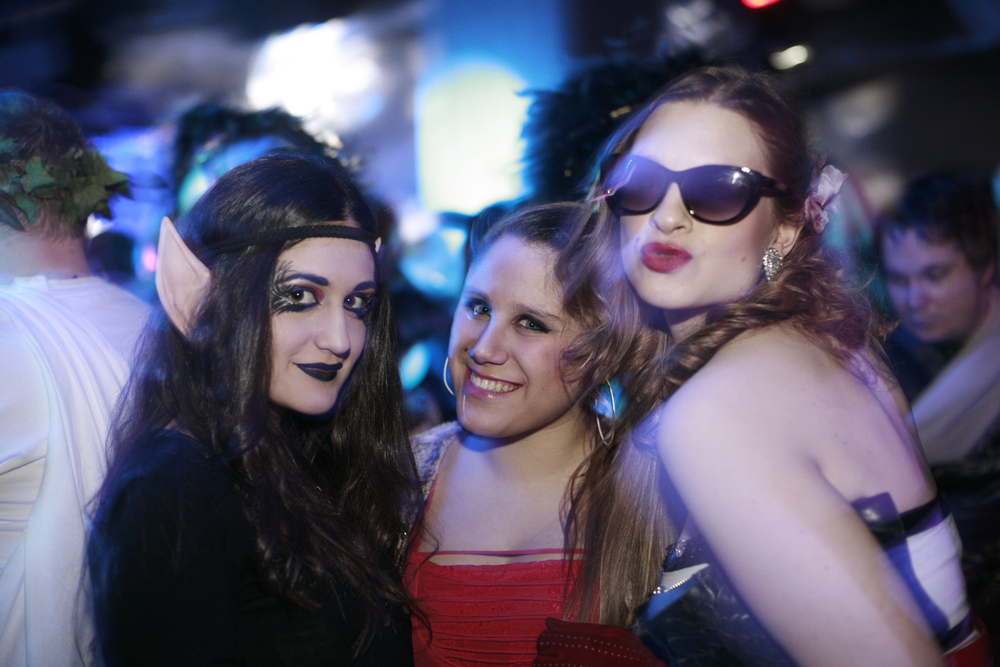 Encouraging dress-up and costumes adds enjoyment and excitement to a hen do. Here are some ideas to inspire guests to get creative with their outfits:
Recommend a theme: Select a theme that matches the bride's personality or interests, such as "1920s elegance," "tropical paradise," or "fairy tale characters." This provides guests with a starting point for their costume ideas.
Provide inspiration: Share costume ideas and examples with guests to spark their imagination. Create a Pinterest board or share photos of celebrities or movie characters that suit the chosen theme.
Offer prizes: Encourage participation by offering prizes for the best costume, most creative ensemble, or funniest attire. This motivates guests to put effort into their costumes and makes the dress-up experience enjoyable.
DIY accessories: Suggest do-it-yourself accessories as an affordable option for those who prefer to create their own costumes. For instance, guests can make flower crowns, accessorize with themed props, or create unique accessories using feathers, glitter, or sequins.
Group costumes: Encourage guests to coordinate their costumes to establish a cohesive theme for the entire group. This adds an extra element of fun and unity to the event.
Photobooth: Arrange a photobooth area with entertaining props and costumes for guests to try on and take pictures. This provides a space for guests to showcase their creativity and capture memorable moments.
Dress-up activities: Incorporate dress-up activities into the hen do itinerary. This could include fashion shows, costume contests, or group games that require participants to wear their costumes.
By encouraging dress-up and costumes, you create a joyful atmosphere and ensure that everyone has a memorable time at the hen do.
How to Budget for a Hen Do?
When organizing a hen party, it is crucial to understand the importance of budgeting. To successfully allocate funds for a memorable and enjoyable hen party, follow these steps:
1. Determine the total budget: Before anything else, establish the amount of money you are willing to spend on the entire event.
2. Compile the guest list: To accurately estimate costs, consider the number of people who will attend.
3. Breakdown the expenditures: Divide your budget into categories such as accommodation, transportation, activities, food and drinks, decorations, and surprises.
4. Research the costs: Look for the average expenses for accommodation, transportation, and activities in your desired location. This information will guide you in allocating the appropriate amount to each category.
5. Consider shared expenses: Clearly assign responsibility for each expense and discuss how payments will be made when sharing costs with other attendees.
6. Be flexible: Explore alternative options and compare prices to ensure you get the best value for your money.
7. Monitor your expenses: Keep track of all planning expenses to stay within your budget and avoid overspending.
8. Create a contingency fund: Set aside a small amount of money for unexpected expenses or last-minute changes.
9. Stick to your budget: Throughout the planning process, adhere to your budget and be open to making compromises if necessary to avoid financial stress.
By following these steps, you can effectively allocate funds for an enjoyable and affordable hen party.
What Interactive Activities Can Be Included in a Hen Do?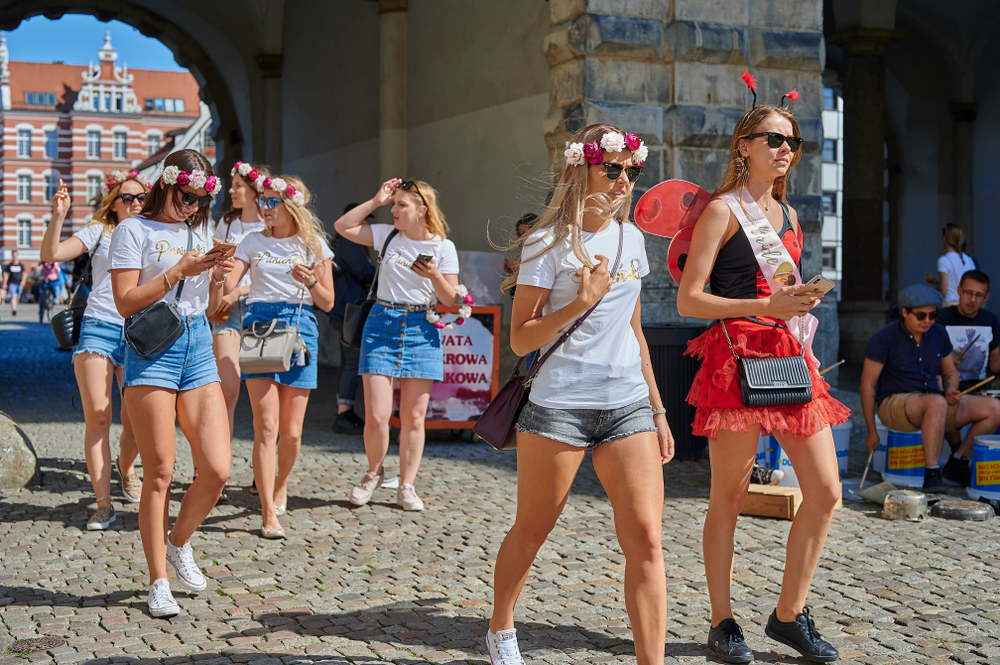 When planning a hen do, it is important to consider incorporating interactive activities that entertain everyone and create memorable experiences. So, what interactive activities can be included in a hen do?
Here are some suggestions:
1. Treasure hunt: Organize an enjoyable hunt around the city or venue with clues and challenges for the bride-to-be and her friends to solve.
2. Cooking class: Book a class where everyone can learn to make a new dish or cuisine together. This is a fantastic way to bond and have fun while creating delicious food.
3. Craft workshop: Arrange a workshop where everyone can let their creativity flow and make personalized souvenirs or accessories.
4. Outdoor adventure: Plan activities such as hiking, zip-lining, or kayaking. This offers an exciting way to appreciate nature and make lasting memories.
5. Dance class: Hire a professional dance instructor to teach a routine or style that the group can learn and perform together, adding fun and laughter to the celebration.
6. Escape room: Challenge problem-solving skills with an escape room experience. Work together to solve puzzles and find clues within a time limit to escape.
7. Photo booth: Set up a booth with props and costumes for amusing and memorable photo opportunities throughout the hen do.
8. Wine or cocktail tasting: Arrange a tasting session where everyone can savor different flavors and learn about various drinks.
9. Quiz night: Test everyone's knowledge with a themed quiz night, covering topics that the bride-to-be enjoys or significant moments in her life.
10. Adventure sports: For the daredevils in the group, consider activities like bungee jumping, skydiving, or rock climbing for an adrenaline-filled day.
Including these interactive activities ensures laughter, fun, and unforgettable experiences for the bride-to-be and her friends.
What Are Some Hilarious Hen Party Games?
Here are some hilarious hen party games that will bring plenty of laughter and enjoyment to the celebration.
Pin the Kiss on the Groom: Blindfolded participants attempt to attach a paper kiss to a poster image of the groom. The closest placement is the winner!
The Toilet Paper Wedding Dress: Divide the guests into teams and provide each team with rolls of toilet paper. They have a limited time to create a wedding dress using only the toilet paper. The bride-to-be selects the winning design.
Banned Words: Compile a list of common wedding-related words that are not allowed to be mentioned during the party. Every time someone says a banned word, they must either take a drink or undertake a fun challenge.
The Memory Game: Fill a tray with various wedding items and show it to the guests for a few minutes. Then, cover the tray and have the guests write down as many items as they can remember. The person with the most correct answers is the winner.
Guess the Celebrity Couple: Prepare a slideshow of pictures depicting famous celebrity couples and have the guests guess their names. The person with the most accurate answers wins.
These hilarious hen party games create a fun and memorable atmosphere for everyone involved. Let the laughter and friendly competition commence!
What Are Some Popular Destination Hen Do Locations?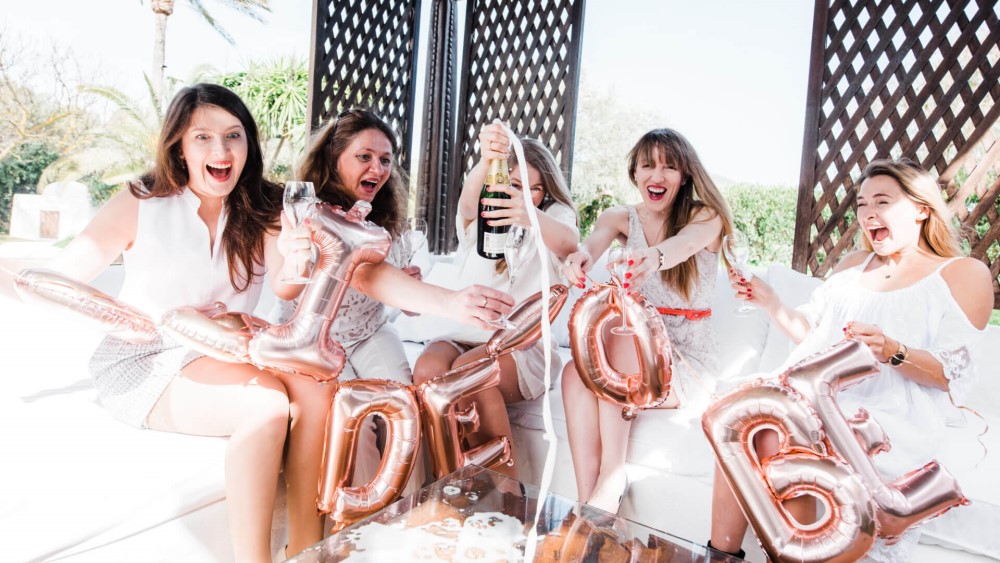 When planning a bachelorette party, it is extremely important to choose the correct location. What are some popular destination hen do locations? Here are a few options to consider:
1. Ibiza, Spain: Ibiza is well-known for its lively nightlife and stunning beaches, making it a popular choice for bachelorette parties. You can enjoy beach clubs, boat parties, and lively nightclubs.
2. Las Vegas, USA: If you're looking for a glamorous and extravagant bachelorette party, Las Vegas is the ultimate destination. From casinos and shows to pool parties and luxury hotels, there is never a dull moment in Sin City.
3. Marbella, Spain: Marbella offers a perfect combination of relaxation and festivities with its luxurious beach clubs, trendy bars, and upscale restaurants. You can enjoy sun-soaked days and vibrant nightlife.
4. Prague, Czech Republic: This charming city offers a unique fusion of history, culture, and nightlife. During the day, you can explore stunning architecture, and at night, you can revel in energetic bars and clubs.
5. Mykonos, Greece: Mykonos is known for its picturesque beaches and lively atmosphere, making it a top choice for bachelorette parties. You can experience famous beach parties and indulge in delicious Greek cuisine.
6. Dubai, UAE: For a luxurious and extravagant bachelorette party, Dubai offers high-end hotels, shopping malls, and exclusive clubs. You can enjoy sunbathing on pristine beaches and explore the city's architectural wonders.
When selecting a destination, it is important to take into consideration factors such as budget, travel arrangements, and the preferences of the bride-to-be and the group. Choosing the right location will ensure a bachelorette party filled with happiness, laughter, and unforgettable memories.
What Should Be Included in a Memorable Hen Do Itinerary?
When planning a memorable hen do, it is important to include a well-thought-out itinerary for a fun and exciting experience. What should be included in a memorable hen do itinerary? Here are key elements to consider:
1. Begin with a Welcome Activity: Commence the festivities with a bonding activity such as cocktail-making, a spa day, or a group game.
2. Plan Exciting Daytime Activities: Cater to different interests by offering outdoor adventures, cultural tours, or shopping.
3. Include a Delicious Meal: Incorporate a memorable meal, such as a fancy dinner at a trendy restaurant or a themed cooking class.
4. Organise Entertaining Evening Activities: Keep everyone entertained with a comedy show, karaoke night, or dance party.
5. Add Surprise Elements: Make the day even more special with surprises like a performance, personalized gift, or themed photo booth.
By including these elements, you can ensure a memorable hen do filled with laughter and fun. Take into consideration the preferences and interests of the bride-to-be and her friends to create an itinerary that reflects their personalities and guarantees an unforgettable experience. Start planning now to create memories that will last a lifetime!
How Can Funny Decorations Add to the Atmosphere of a Hen Do?
Funny decorations can greatly contribute to the atmosphere of a hen party, enhancing the overall ambience and creating a fun-filled environment for everyone to enjoy. There are several ways in which these humorous elements can add to the celebration:
1. Festive vibe: Incorporating funny decorations such as banners, balloons, and streamers instantly creates a celebratory atmosphere. These vibrant elements not only generate excitement but also bring a sense of playfulness to the event.
2. Photo opportunities: Funny decorations provide excellent photo opportunities for the bride and her friends. Props like oversized glasses, masks, feather boas, and funny hats can be used to create memorable group photos, further adding to the enjoyable atmosphere.
3. Personalization of the space: Adding personalized decorations with humorous messages or inside jokes makes the event feel intimate and unique. It shows the bride and her friends that they are special and loved, creating a sense of warmth and connection.
4. Interactive games and activities: Funny decorations can be incorporated into various games and activities. For example, a hilarious variation of "pin the tail" game or a funny scavenger hunt with decoration clues can keep everyone entertained and engaged throughout the party.
5. Laughter-filled atmosphere: Funny decorations act as conversation starters and ice-breakers, fostering an atmosphere filled with laughter and joy. They significantly enhance the overall mood of the event, ensuring that everyone has a wonderful time.
By incorporating these funny decorations into the hen party, you can create a delightful and entertaining atmosphere that will make the celebration truly memorable for the bride and her friends.
What Are Some Funny Gift and Prize Ideas for a Hen Do?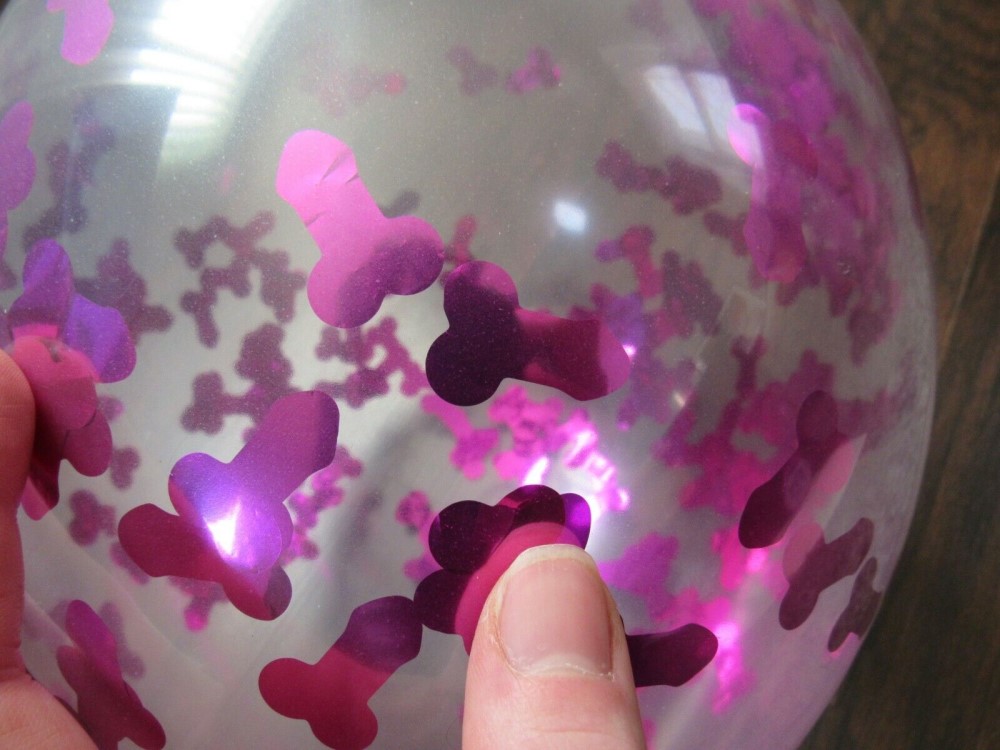 When organizing a hen do, it is recommended to include funny gift and prize ideas to enhance the enjoyment and merriment. So, what are some funny gift and prize ideas for a hen do?
Here are several suggestions:
Consider personalized T-shirts or accessories adorned with amusing quotes or inside jokes for the bride-to-be.
How about customized gift bags filled with funny items like comical socks, quirky keychains, or novelty items?
You could also have funny trophies or certificates for the bride-to-be or the participants in silly games or challenges.
Another idea is to offer a ticket to a comedy show or a stand-up comedy DVD as a reward for the most hilarious participant or the best joke.
For those who align with the bride-to-be's sense of humor, a joke gift or prank item such as a fake wedding ring or a funny bridal veil could be a great choice.
To add some excitement, you could have a "Best-dressed" competition where participants can wear outrageous costumes or accessories, with amusing prizes for the winners.
Perhaps a scavenger hunt with funny tasks or items to discover, along with small amusing gifts as rewards, would be enjoyable for everyone.
Surprise the group with a visit from a comedian or clown to entertain them and add some laughter to the event.
Set up a DIY photo booth with amusing props and costumes for guests to take hilarious pictures.
And of course, don't forget a karaoke session with cheesy or funny songs, with prizes for the best (or most hilarious) performances.
By incorporating these gift and prize ideas, you can ensure that the hen do is filled with joy and creates a memorable experience for everyone involved.
What Are Some Fun Dress-up and Costume Suggestions for a Hen Do?
Dressing up and wearing costumes can bring enjoyment and excitement to a hen party. What Are Some Fun Dress-up and Costume Suggestions for a Hen Do? Here are some recommendations for costumes:
Choose a fancy dress theme that all guests can participate in, such as a specific time period, characters from a film, superheroes, or a beloved TV show.
Create a special costume for the bride-to-be to make her stand out, like a sash, tiara, or personalized outfit.
Coordinate outfits for the entire group to promote unity and fun, such as matching t-shirts with humorous slogans or coordinating accessories.
Include props and accessories that align with the chosen theme, such as wigs, hats, sunglasses, and other accessories.
Set up a photo booth with various props and costumes for everyone to dress up and take memorable photos, capturing the enjoyable moments of the hen party.
Remember to consider the comfort and preferences of the bride-to-be and guests when choosing dress-up and costume ideas, making sure that everyone feels comfortable and confident in their attire.
How to Plan a Hen Do Within a Budget?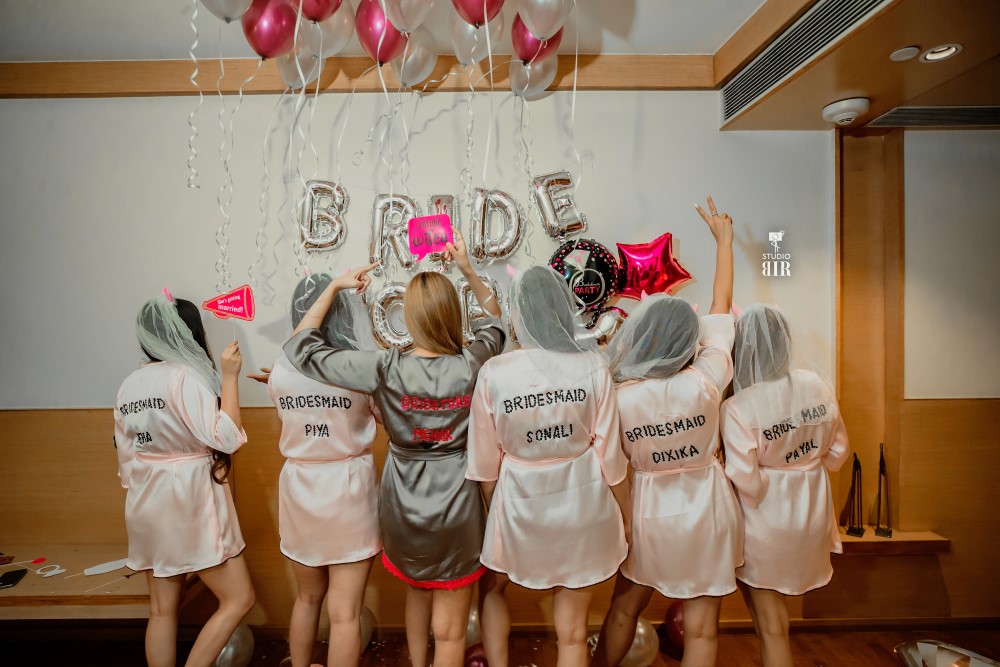 Planning a hen party can be exciting and enjoyable, however, it is important to take your budget into consideration. If you're wondering how to plan a hen do within a budget, adhere to the following steps:
1. Establish a budget: Determine the amount you are willing to spend.
2. Choose affordable venues: Seek out locations that offer reasonable prices or consider hosting the celebration at someone's residence or a public space.
3. Arrange budget-friendly activities: Opt for inexpensive or free interactive activities, such as do-it-yourself craft sessions, outdoor games, or a movie night at home.
4. Create homemade decorations: Make your own decorations rather than purchasing expensive ones.
5. Organise a potluck-style meal: Have a meal where each guest brings a dish to share.
6. Consider shared accommodation: If planning a destination hen party, utilise shared lodging options like Airbnb or vacation rentals instead of booking multiple hotel rooms.
7. Be on the lookout for discounted deals: Keep an eye out for special discounts, promotions, or group deals.
8. Minimise transportation expenses: Plan activities that are within walking distance or organise carpooling to reduce costs.
9. Communicate and involve the group: Be honest about the budget and include everyone in the planning process.
10. Keep track of expenses: Maintain a record of all expenses and make adjustments if necessary.
By adhering to these steps, you can plan a hen party that is enjoyable, memorable, and within your budget.