In the heart of the vibrant city of Birmingham, a symphony of musical diversity unfolds, beckoning music lovers to immerse themselves in an eclectic tapestry of sounds and rhythms.
As we embark on a sonic journey through the cultural hub of the Midlands, we discover an array of Birmingham attractions that resonate with the beats, melodies, and harmonies that define the city's musical landscape.
Birmingham's rich musical heritage is deeply woven into the fabric of its identity, with iconic venues that have witnessed the evolution of various genres.
From the historic stages that hosted legendary performances to the contemporary spaces pushing the boundaries of innovation, the city stands as a testament to its commitment to the arts.
Whether it's a soulful jazz night or an indie rock showcase, Birmingham's neighborhoods offer a dynamic range of musical experiences. Birmingham's commitment to fostering musical talent extends beyond established venues. The city hosts an array of music festivals throughout the year, transforming its parks and streets into vibrant stages.
From the eclectic beats of the Mostly Jazz, Funk & Soul Festival to the cutting-edge sounds of Supersonic, these festivals add a dynamic layer to Birmingham's musical scene, attracting both local and international performers.
As we delve into the exploration of the best Birmingham attractions for music lovers, the city's musical tapestry unravels as a harmonious blend of tradition and innovation. From the iconic to the avant-garde, Birmingham's venues and events invite enthusiasts to celebrate the diversity of musical expression.
Join us in this melodic journey through a city that pulsates with rhythm, where every street corner, venue, and festival stage contributes to the vibrant narrative of Birmingham's musical legacy.
Symphony Hall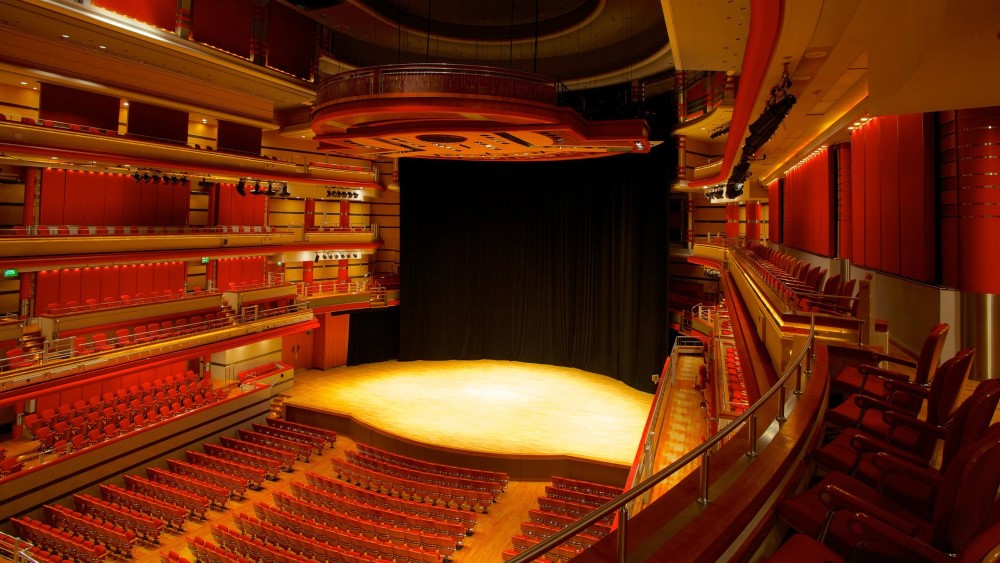 Symphony Hall in Birmingham is a well-known concert venue. It features a modern auditorium that can accommodate up to 2,262 people. The hall is renowned for its excellent acoustics, providing an engaging listening experience.
The City of Birmingham Symphony Orchestra (CBSO) is the resident orchestra at Symphony Hall, and their performances are highly acclaimed. The venue hosts a wide range of music events, showcasing both international artists and local talents.
Symphony Hall is committed to providing accessibility and offers facilities for all visitors. It is conveniently located in the heart of Birmingham, within walking distance of major transportation hubs. The hall's impressive architecture adds to the grandeur of the concert experience.
Symphony Hall in Birmingham offers an unforgettable musical journey in a world-class venue, appealing to both classical music enthusiasts and those who appreciate outstanding live performances.
O2 Academy Birmingham
The O2 Academy Birmingham in Birmingham, UK is a leading music venue. It possesses a vibrant atmosphere and outstanding live performances. Here are important details about the venue:
1. Capacity: The O2 Academy Birmingham can cater to approximately 3,000 individuals, making it a popular choice for both large and intimate concerts.
2. Location: The venue is conveniently located in Birmingham's city centre, easily accessible by public transport and surrounded by various amenities.
3. Varied Lineup: The O2 Academy Birmingham showcases a diverse range of music genres, including rock, pop, indie, hip-hop, and electronic music. It attracts local and international artists, providing a diverse and exciting lineup for music enthusiasts.
4. State-of-the-Art Facilities: The venue boasts excellent acoustics and top-quality sound systems, offering concert-goers an immersive and high-quality audio experience. The spacious layout and well-designed stage ensure excellent visibility from all areas.
5. Additional Spaces: The O2 Academy Birmingham also includes bars and a balcony area where visitors can unwind and enjoy a drink while immersing themselves in the ambiance.
Pro-tip: Arrive early to secure the best spot and fully immerse yourself in the concert experience at the O2 Academy Birmingham. Bring earplugs to protect your hearing and enjoy the incredible performances and memorable nights of live music at this iconic venue.
Birmingham Hippodrome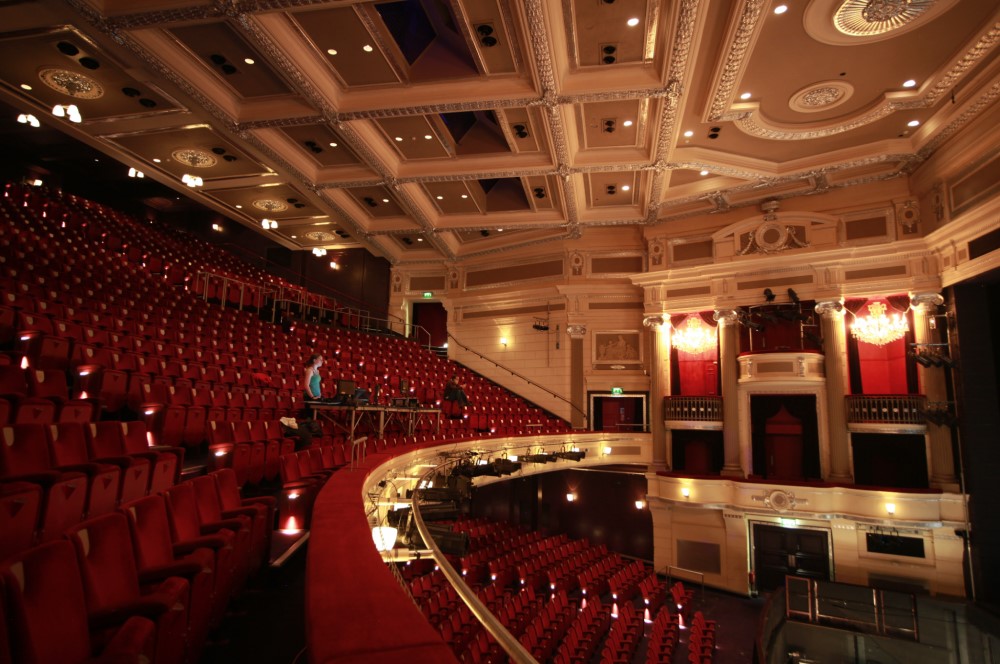 The Birmingham Hippodrome is a well-known venue for the performing arts in Birmingham, UK. It is one of the largest and busiest theatres in the country. Here are some important facts about it:
1. Shows and Performances: The Birmingham Hippodrome offers a wide range of shows and performances throughout the year. From musicals and ballets to operas and comedy acts, there is something for everyone. The venue has hosted world-class productions such as "The Lion King" and "Phantom of the Opera," attracting audiences from all over.
2. Seating Capacity: With a seating capacity of over 1,800, the Birmingham Hippodrome provides ample space for patrons to enjoy the performances. Its design and layout ensure excellent views from every seat, enhancing the overall experience.
3. Accessibility: Ensuring accessibility for all visitors is a priority at the Birmingham Hippodrome. It offers accessible seating options, wheelchair access, and hearing assistance devices. Sign language-interpreted performances and audio-described performances are available for the visually impaired.
4. Historical Background: The Birmingham Hippodrome has a significant history dating back to its opening in 1899. Over the years, it has undergone renovations and expansions to become the iconic venue it is today. The theatre has played a major role in the cultural life of Birmingham, hosting numerous memorable performances and attracting top talent from around the world.
The Birmingham Hippodrome has a fascinating historical background. Originally built as a circus venue in 1899, it was later converted into a theatre in 1903. Throughout its existence, it has witnessed remarkable performances and significant events.
During World War II, the Birmingham Hippodrome temporarily served as an emergency hospital, providing medical aid to the injured. It played a vital role in supporting the war effort and serving the local community.
The theatre has undergone several renovations over the years to enhance its facilities and preserve its architectural heritage. Its grand auditorium, stunning chandeliers, and ornate features contribute to a captivating and elegant ambiance.
In recent times, the Birmingham Hippodrome continues to thrive as a symbol of artistic excellence. It has received numerous awards and accolades, solidifying its reputation as a leading venue in the performing arts industry.
The rich history and dedication to delivering exceptional performances have made the Birmingham Hippodrome an iconic and beloved institution in Birmingham. Its continued success ensures that future generations can enjoy world-class entertainment right at their doorstep.
The Jam House
The Jam House is a highly popular music venue in Birmingham, United Kingdom. It provides a lively and vibrant atmosphere for individuals who have a love for music and wish to enjoy live performances and entertainment.
The venue hosts a variety of musical genres, including jazz, soul, blues, and rock, showcasing talented local and international artists. With its energetic ambiance and high-quality sound system, The Jam House ensures that its audience has a memorable experience, as it has a capacity for hundreds of people.
Guests have the opportunity to indulge in a diverse menu of food and drinks whilst enjoying the music, and the venue offers exceptional service to ensure a comfortable visit.
The Jam House is a haven for music enthusiasts in Birmingham who wish to fully immerse themselves in the dynamic music scene and relish in unforgettable live performances.
Birmingham Museum and Art Gallery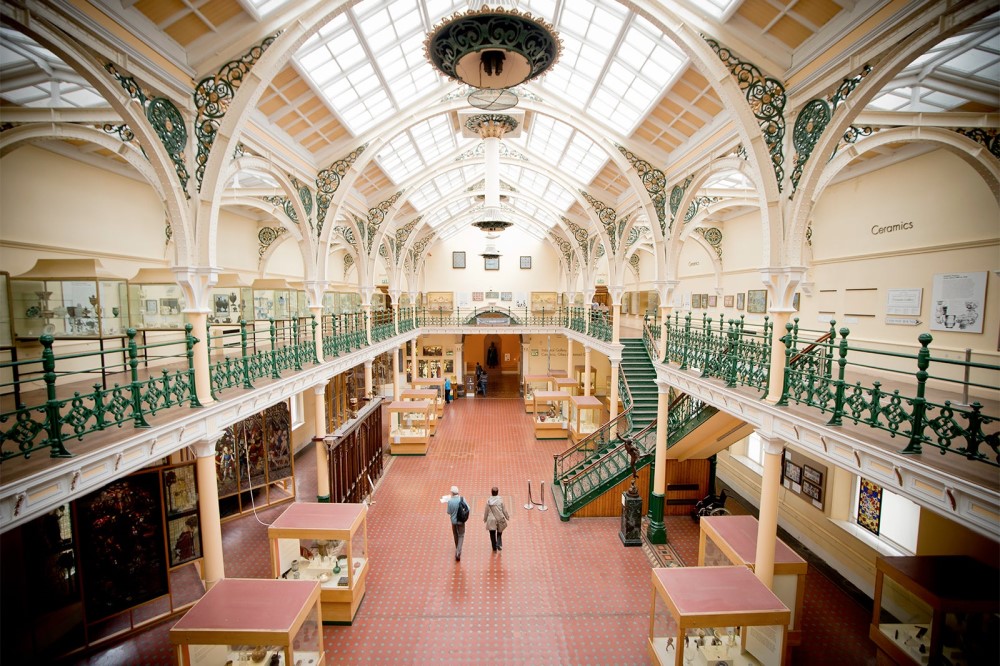 The Birmingham Museum and Art Gallery in Birmingham is an absolute must-visit for art enthusiasts. This prestigious gallery showcases a diverse array of art, including paintings, sculptures, ceramics, and jewellery.
Visitors have the opportunity to explore various art movements and periods, from Pre-Raphaelite masterpieces to contemporary artworks.
One particularly notable collection at the museum is the Birmingham School of Art Collection, which features works by renowned artists such as Edward Burne-Jones and David Cox. These artworks provide a fascinating insight into Birmingham's rich artistic history.
In addition to the art collection, the museum also hosts temporary exhibitions that offer a fresh perspective on different art forms and themes. Visitors can enjoy thought-provoking displays that challenge and inspire.
The museum offers educational programs and workshops, making it an excellent destination for learning and cultural enrichment. Visitors can participate in guided tours, attend talks by artists and experts, or engage in interactive activities to deepen their understanding of art.
For art lovers visiting Birmingham, the Birmingham Museum and Art Gallery is an invaluable resource for exploring and appreciating art. Immerse yourself in the diverse collection, expand your knowledge, and embrace the beauty that this cultural gem has to offer.
Here are some suggestions:
Take the time to explore the museum's extensive Pre-Raphaelite collection, which showcases works by artists like Dante Gabriel Rossetti and John Everett Millais.
Check the museum's events calendar to find out about any special exhibitions or workshops that may be taking place during your visit, as they can greatly enhance your experience.
Make the most of the museum's free admission and spend a few hours fully immersing yourself in the world of art.
Consider joining one of the museum's membership programmes to enjoy exclusive benefits and gain access to special events.
After your visit, take a leisurely stroll through Victoria Square and admire the iconic Birmingham Town Hall and Birmingham Council House.
The Glee Club
The Glee Club is a well-known establishment in Birmingham, located in the Arcadian Center. It is renowned for its wide range of live entertainment options, including stand-up comedy, music concerts, and cabaret shows. The venue can accommodate up to 600 people, creating an intimate setting.
The Glee Club regularly features both up-and-coming talents and established performers, ensuring a lively and dynamic atmosphere. Visitors can enjoy a wide selection of drinks from the bar and reserve tables for a more exclusive experience.
The Glee Club is highly respected for its exceptional acoustics, ensuring excellent performances. It is easily accessible by public transport, making it a convenient choice for music enthusiasts throughout the city. Patrons can also savor delicious dishes from the in-house kitchen.
Therefore, if you have a passion for music and find yourself in Birmingham, The Glee Club is a destination not to be missed. Immerse yourself in the vibrant atmosphere and enjoy unforgettable live performances at this iconic venue.
Hare & Hounds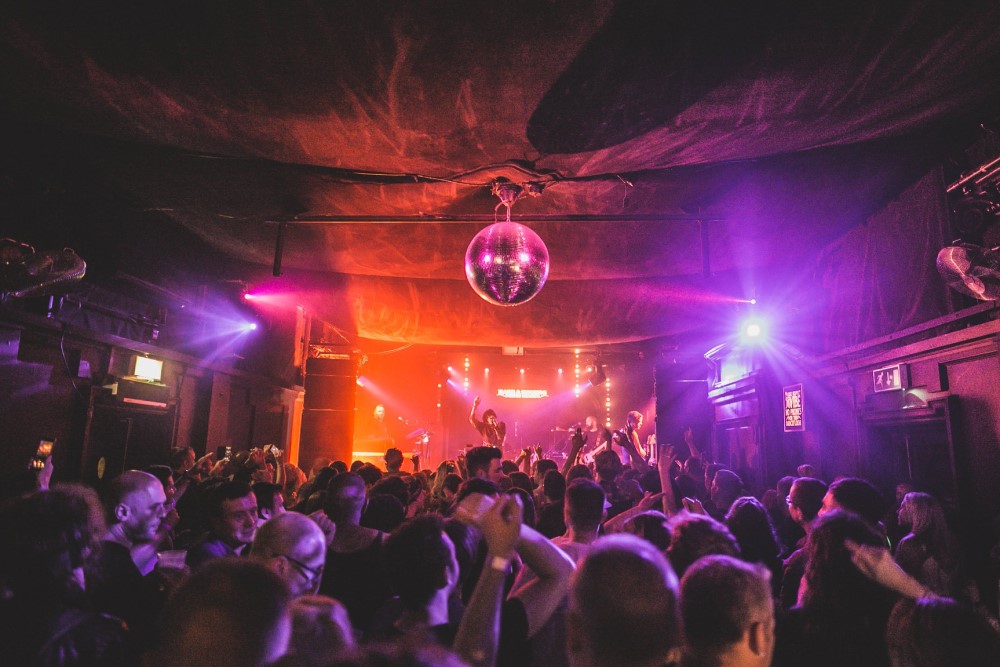 The Hare & Hounds in Birmingham, UK is a renowned music venue known for its lively ambiance and wide range of performances. The venue hosts live music concerts featuring local and internationally acclaimed artists, representing various music genres including rock, indie, jazz, and electronic.
With its intimate setting, the Hare & Hounds allows music enthusiasts to experience a close and personal connection with their favorite artists, fostering a strong bond between performers and the audience.
It has cultivated a thriving artistic community in Birmingham, attracting a diverse group of music lovers and promoting a sense of belonging. The venue is located in a historic building that has retained its charm while incorporating modern comforts for a delightful and enjoyable experience.
The Hare & Hounds offers a diverse lineup of events, including live music concerts, DJ sets, open mic nights, and themed parties, catering to a variety of musical preferences. Notably, the venue is highly regarded for its exceptional sound quality, ensuring a top-notch audio experience.
Whether you're a music aficionado looking for new sounds or simply seeking a fun night out, the Hare & Hounds in Birmingham is a must-visit venue.
Custard Factory
The Custard Factory in Birmingham, UK is a vibrant cultural centre that celebrates the arts, creativity, and music. It provides a platform for artists, designers, and musicians to present their work and collaborate. The factory hosts various arts and music events, including exhibitions, performances, workshops, and festivals.
Visitors can explore independent shops and galleries that showcase unique products from local artists. The historic buildings and industrial architecture enhance the factory's appeal. It is conveniently situated near Birmingham city centre, making it easily accessible for music enthusiasts and culture lovers.
The Custard Factory is an iconic destination that offers a lively atmosphere, a diverse community, and a commitment to creativity, providing an immersive arts and music experience.
Birmingham Jazz Festival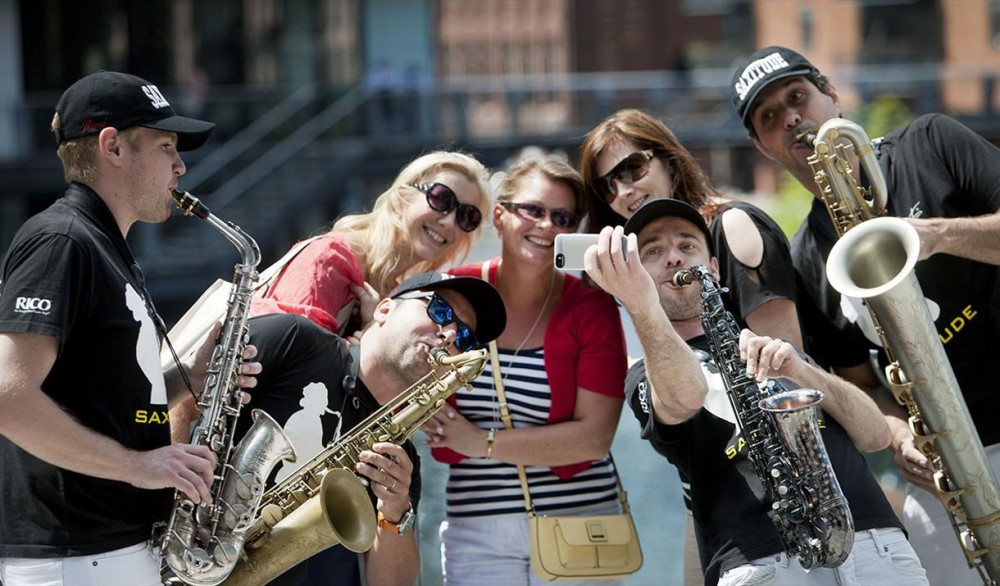 The Birmingham Jazz Festival is an annual event held in Birmingham, UK. It brings together jazz musicians and enthusiasts from around the world. The festival showcases various jazz genres, including traditional jazz, contemporary jazz, fusion, and Latin jazz, catering to different musical preferences.
With over 100,000 attendees each year, the Birmingham Jazz Festival is one of the largest and most popular jazz festivals in the country. It takes place in multiple venues across Birmingham, such as concert halls, clubs, and outdoor stages, offering attendees diverse settings and atmospheres to experience jazz.
The festival features both local and international jazz artists, providing a platform to discover new talent and enjoy world-class performances. It fosters a sense of community and appreciation for jazz music, creating a lively and festive atmosphere throughout the city.
Attending the Birmingham Jazz Festival is an excellent way to immerse oneself in the world of jazz and discover the incredible talent within this genre. Mark your calendars and prepare for an unforgettable music experience.
Sunflower Lounge
The Sunflower Lounge in Birmingham, UK is a well-liked music venue known for its cozy atmosphere and showcasing up-and-coming artists. Here are some important features that make it a destination that music enthusiasts should not miss:
1. Live Music: The Sunflower Lounge offers a variety of live music performances in genres such as indie, rock, and alternative. It presents a great opportunity to discover new talent and experience the energy of live performances.
2. Intimate Setting: The venue's small size creates an immersive experience, allowing for a closer connection with the artists. You can truly feel the music and connect with the performers on a personal level.
3. Diverse Line-Up: The Sunflower Lounge hosts both local and international artists, ensuring a diverse line-up that caters to different musical tastes. Whether you enjoy indie bands, solo artists, or emerging acts, there is something for everyone.
4. Affordability: The venue offers reasonably priced tickets, making live music accessible to a wider audience. You can discover new talent without breaking the bank.
5. Community Atmosphere: The Sunflower Lounge fosters a welcoming and inclusive atmosphere that encourages music enthusiasts to come together and connect. It provides a space for like-minded individuals to share their love for music in a supportive community.
If you are a music lover visiting Birmingham, make sure not to miss the opportunity to experience the vibrant music scene at the Sunflower Lounge. Check their website or social media for upcoming events and be sure to book your tickets in advance to secure your spot.
Whether you want to discover new artists, enjoy live music in an intimate setting, or connect with fellow music enthusiasts, the Sunflower Lounge has something to offer.