Museums play a significant role in preserving and showcasing the rich history and culture of a city. In Manchester, there are several noteworthy museums that offer a captivating and educational experience.
Each museum in Manchester holds historical and cultural significance that contributes to the city's identity. From ancient artifacts and art collections to scientific exhibitions and football memorabilia, these museums offer unique and intriguing insights into various aspects of Manchester's heritage.
Visiting museums in Manchester can greatly enhance your cultural experience. They provide a deeper understanding of the city's past, present, and future. Museums offer interactive exhibits, guided tours, and educational programs that engage visitors of all ages and backgrounds.
These museums are often located near other attractions and activities, allowing visitors to make the most of their day. You can explore nearby parks, enjoy local cuisine, or visit other landmarks that add to the overall cultural immersion.
When planning your visit, it's useful to note the admission fees and opening hours of each museum. This information ensures a seamless and well-organized day out, allowing you to maximize your time and experience in each museum.
By taking the time to explore these top museums in Manchester, you'll have the opportunity to delve into the city's vibrant history, indulge in artistic masterpieces, marvel at scientific advancements, and immerse yourself in the passion for football. So, why not embark on a cultural adventure and discover the wonders that Manchester's museums have to offer?
The Manchester Museum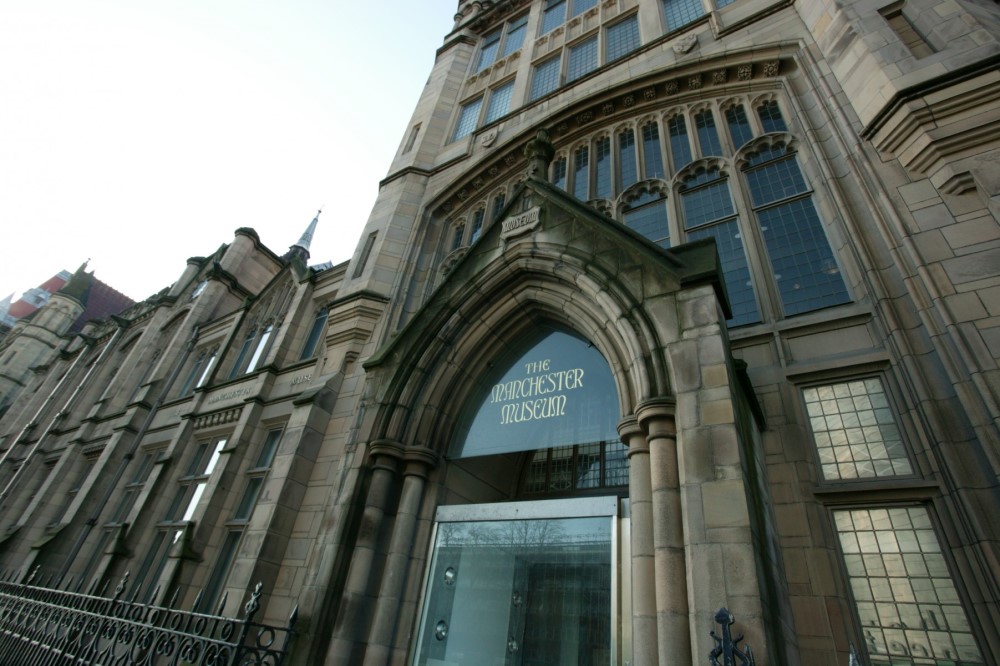 The Manchester Museum, nestled in the heart of the vibrant city of Manchester, stands as a beacon of cultural and historical exploration, drawing inquisitive minds from all corners of the globe. Renowned for its extensive and eclectic collection of objects and exhibitions, it serves as a gateway to worlds both ancient and contemporary, providing a rich, immersive experience for all who walk through its doors. Let's delve deeper into some of the significant features that make this museum a must-visit cultural attraction:
Extensive Collection: Boasting an awe-inspiring array of over 4.5 million items, the museum is a treasure trove of artifacts spanning various domains including archaeology, anthropology, natural history, and art. Visitors are transported through time and space as they explore ancient Egyptian mummies, marvel at towering dinosaur skeletons, and traverse through a myriad of historical objects, each narrating a unique tale of its own.
Dynamic Exhibitions: The museum is not just a static repository of artifacts but a vibrant, evolving space that regularly hosts temporary exhibitions, each focusing on diverse facets of history, culture, and science. These exhibitions, meticulously curated, provide fresh, innovative perspectives on various subjects, ensuring that there is always something new, something undiscovered, awaiting visitors in every visit.
Enriching Learning Opportunities: The Manchester Museum transcends being a mere display center by providing a plethora of educational programs and activities designed for visitors across all age demographics. Through workshops, lectures, and interactive displays, it fosters a deepened understanding and appreciation of the exhibits, transforming every visit into a learning adventure, where knowledge and curiosity intertwine in a delightful dance.
Robust Community Engagement: Rooted in the belief that museums should be inclusive, dynamic, and engaging, The Manchester Museum actively collaborates with various groups and communities to create exhibitions that are not only relevant but also resonate with a diverse audience. This ensures that the space is not just a museum but a community hub, where every exhibit, every artifact, speaks to visitors, reflecting a myriad of perspectives and narratives.
The Whitworth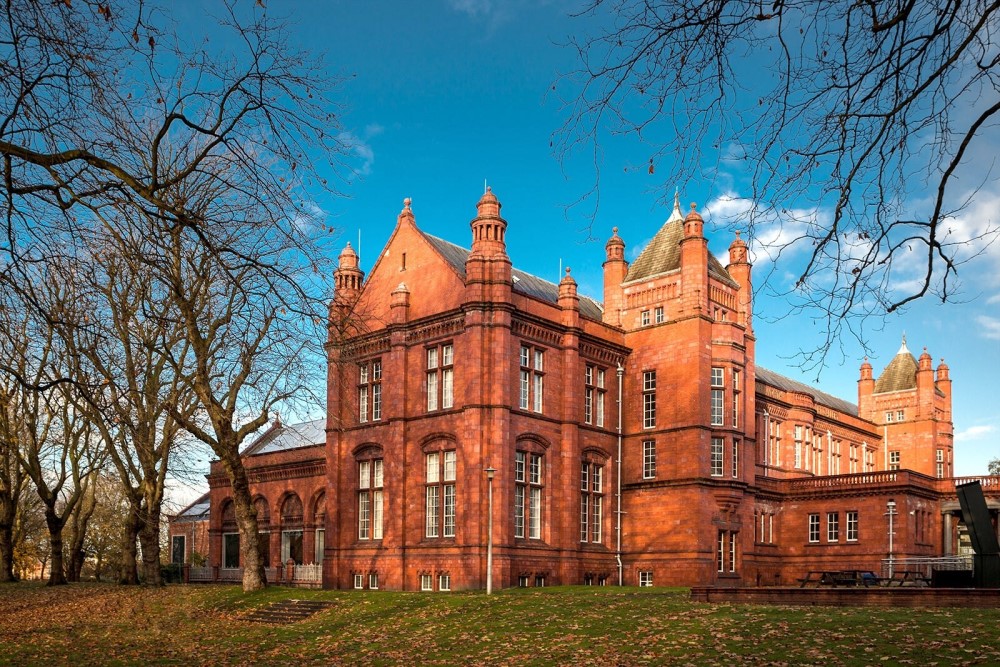 The Whitworth is a well-known art gallery in Manchester. It exhibits a variety of art forms from different periods and cultures.
Name: The Whitworth Location: Manchester Type: Art Gallery Exhibitions: Diverse range of artworks Collections: Art from various periods and cultures
The Whitworth offers a culturally enriching experience. Visitors can explore and admire paintings, sculptures, and installations. The gallery hosts temporary exhibitions that showcase the works of contemporary artists.
In addition to visual stimulation, The Whitworth provides educational opportunities. It arranges workshops and educational programs for adults and children, enabling them to engage with art in a practical and immersive manner.
The gallery is surrounded by a beautiful park, creating a peaceful and picturesque setting. Visitors can enjoy leisurely walks and relaxation, enhancing the overall experience of visiting The Whitworth.
Fact: The Whitworth has more than 60,000 artworks, making it one of the largest art collections in the North of England.
The Museum of Science and Industry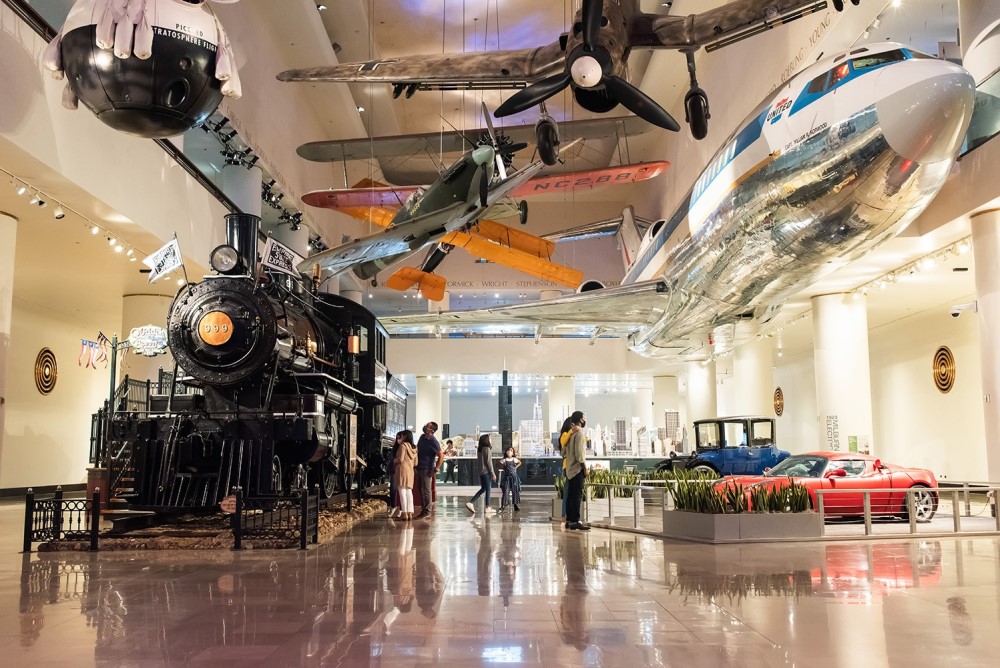 The Museum of Science and Industry in Manchester offers a unique insight into science, technology and industry. Here are some key highlights of this remarkable museum:
1. Interactive Exhibits: Engage with scientific concepts and principles through hands-on learning.
2. Industrial Heritage: Explore Manchester's rich industrial history and its contributions to the world.
3. Transportation Gallery: Discover a collection of vintage vehicles, including trains, planes and automobiles.
4. Revolution Manchester: Learn about Manchester's innovative spirit and its impact on the world through significant inventions and discoveries.
5. Special Exhibitions: Delve into specific scientific topics and the work of influential scientists.
During a visit to the Museum of Science and Industry, I witnessed an interactive demonstration on steam engines. The knowledgeable staff explained the engine's inner workings and its importance during the Industrial Revolution, leaving me in awe of the progress made in science and industry.
The National Football Museum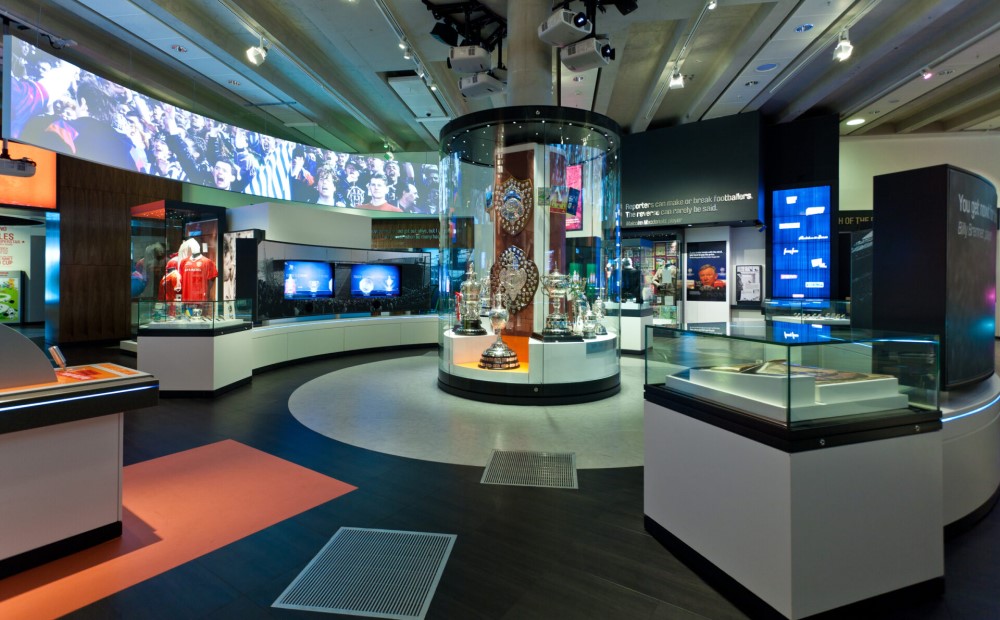 The National Football Museum in Manchester showcases the rich history and culture of football in the United Kingdom. It offers interactive exhibits, memorabilia, and artefacts that highlight the sport's evolution. From iconic jerseys to historic footballs, the museum provides a comprehensive look into the world's most popular game.
One of the museum's highlights is the Hall of Fame, where visitors can learn about legendary players who have made a significant impact on the sport. It is a great opportunity to get up close and personal with the heroes of football and learn about their achievements.
For those interested in the technology behind football, the museum also features interactive displays that explain the science and tactics of the game. Visitors can try shooting a penalty or test their football knowledge in a trivia quiz.
A tip for visitors is to plan their visit on a weekday to avoid weekend crowds. This allows for a more immersive and intimate museum experience. Don't forget to check out the museum shop for unique football-themed souvenirs.
The People's History Museum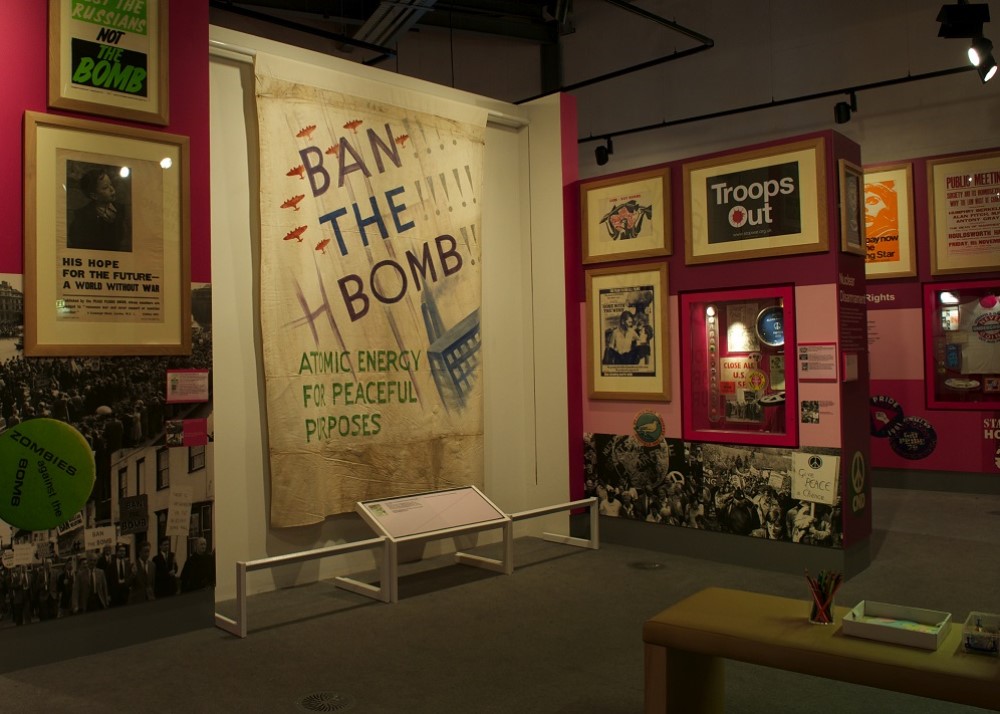 The People's History Museum in Manchester presents a distinctive understanding of the history of the working people of Britain. The museum displays exhibits that cover various aspects of the experience of the working class, from the Industrial Revolution to workers' rights.
Interactive displays enable visitors to fully immerse themselves in the stories and experiences of the working class. Special events and workshops further enrich the historical narrative, featuring talks by renowned historians and arts and crafts workshops.
The museum actively engages with local communities, nurturing a sense of belonging and promoting social inclusion. Upon exploring the displays, visitors can take a break at the museum's shop and café.
The shop offers books, gifts, and souvenirs related to the history of the working class, while the café provides a comfortable space for relaxation and contemplation.
A visit to The People's History Museum ensures an enriching and thought-provoking experience for history enthusiasts and those curious about the stories of the working people. By comprehending the challenges and triumphs of the working class, we can cultivate a deeper appreciation for the society in which we currently reside.
Why Visit Museums in Manchester?
When visiting Manchester, it is of utmost importance to explore its museums. Museums in Manchester provide a cultural experience and enhance one's understanding of the city's history.
1. Immersive education: Museums in Manchester impart knowledge and information, enabling visitors to interactively engage with history, art, and science. The exhibits provide a distinct opportunity to learn and comprehend various subjects.
2. Preservation of history: Museums play a crucial role in preserving a city's history and heritage. By visiting museums in Manchester, one can gain insights into the region's past, spanning from its industrial revolution to its rich sporting legacy.
3. Fostering creativity: Museums serve as a source of inspiration for artists, designers, and creators. By exploring diverse collections and exhibitions, individuals can stimulate their creativity and broaden their artistic perspective.
4. Family-friendly experience: Museums in Manchester offer a welcoming environment where children can simultaneously have fun and learn. Interactive exhibits, workshops, and educational programs cater to different age groups, making it an ideal destination for a family day out.
5. Community involvement: Museums function as community hubs, fostering a sense of belonging and cultural pride. They organize events, talks, and workshops that encourage dialogue, collaboration, and the exchange of ideas.
By visiting museums in Manchester, you can fully immerse yourself in the history of the city, inspire your creativity, and engage with the local community. Explore the unique exhibitions offered by each museum and create lasting memories in the wonders of Manchester.
What Are the Historical and Cultural Significance of Manchester Museums?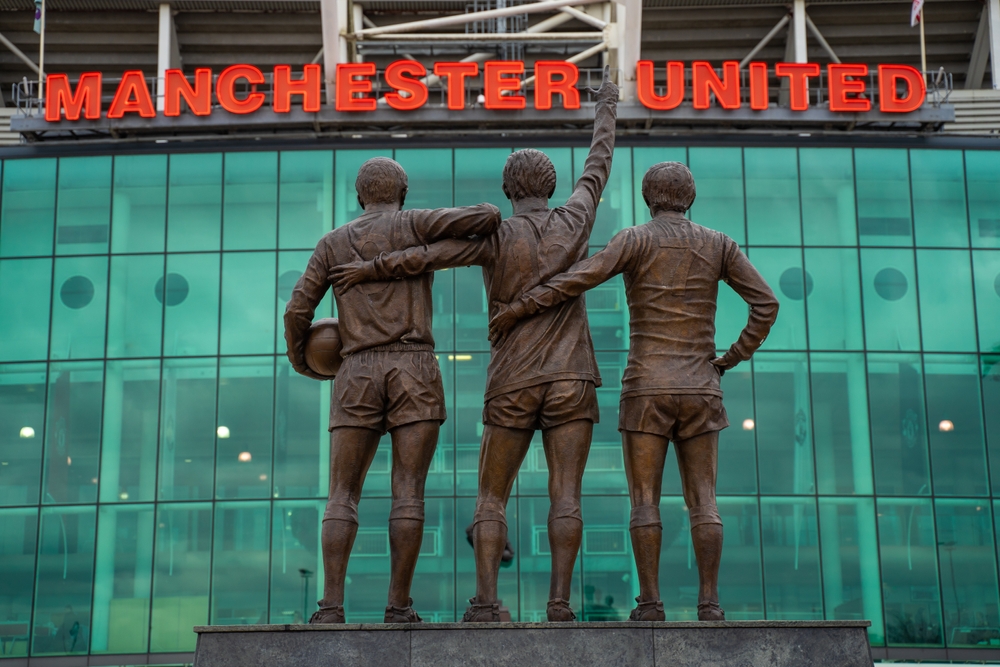 Manchester museums hold immense historical and cultural significance in the city. These museums offer a diverse collection of artefacts and exhibitions, allowing visitors to deeply explore the heritage and culture of Manchester.
For instance, The Manchester Museum showcases natural history, archaeology, and anthropology collections, providing a profound understanding of the world's cultures and their historical significance.
Similarly, The Whitworth Museum, an art gallery, houses modern and contemporary art, offering a unique perspective on the city's artistic history and cultural development.
Moreover, The Museum of Science and Industry plays a pivotal role in highlighting Manchester's contribution to the Industrial Revolution. It displays exhibits on science, technology, and the city's manufacturing history. In terms of sports, The National Football Museum traces the footballing history of not just Manchester, but the entire UK, celebrating the cultural significance of football in the region.
Additionally, The People's History Museum delves into the history of working-class movements and social reforms, providing valuable insights into the struggles and achievements of Manchester's working-class population.
By exploring these remarkable museums, visitors can gain a profound understanding of Manchester's historical and cultural roots. They can witness the city's contributions to various fields and its influential impact on global history. It is highly recommended to immerse oneself in these valuable collections and fully embrace the cultural tapestry that Manchester has to offer.
Pro-tip: To make the most of your visit, it is advisable to plan your itinerary in advance to ensure ample time for exploring each museum thoroughly.
What Are the Unique Exhibitions and Collections in Each Museum?
The museums in Manchester each offer unique exhibitions and collections. Here are some examples:
1. The Manchester Museum: This museum features the Ancient Egypt Collection, which showcases over 16,000 artefacts including mummies, statues, and hieroglyphic texts. Visitors can also explore the Vivarium, which houses a vast collection of live reptiles and amphibians.
2. The Whitworth: Known for its extensive art collection, The Whitworth has unique exhibitions such as "Artists' Textiles: From Picasso to Warhol," which displays a wide range of textile designs by renowned artists. Another notable exhibition is "Cornelia Parker: Transitional Object (PsychoBarn)," featuring a large-scale architectural sculpture inspired by the iconic Bates family house from Alfred Hitchcock's film "Psycho."
3. The Museum of Science and Industry: This museum offers interactive exhibitions including the Revolution Manchester Gallery, which tells the story of Manchester's contributions to science, technology, and industry. Visitors can also explore the Air and Space Hall, which houses historical aircraft such as the Avro Shackleton and the Hawker Hunter jet.
4. The National Football Museum: This museum has unique exhibitions for football enthusiasts, such as "The Ball Wall," which displays a collection of iconic footballs throughout the years. Another notable exhibition is "The Hall of Fame," which honours the greatest players, managers, and teams in football history.
5. The People's History Museum: This museum focuses on the history of working people in Britain. Notable exhibitions include "Never Going Underground: The Fight for LGBT+ Rights," which explores the struggle for equality, and "Disrupt? Peterloo and Protest," which delves into the 1819 Peterloo Massacre and its impact on political reform.
What Are the Unique Exhibitions and Collections in Each Museum?
Each museum offers a distinct and valuable experience through its unique exhibitions and collections. Whether you are interested in ancient history, contemporary art, science and industry, football, or social history, there is something for everyone to enjoy in Manchester's museums.
How Can Museums Enhance Your Cultural Experience in Manchester?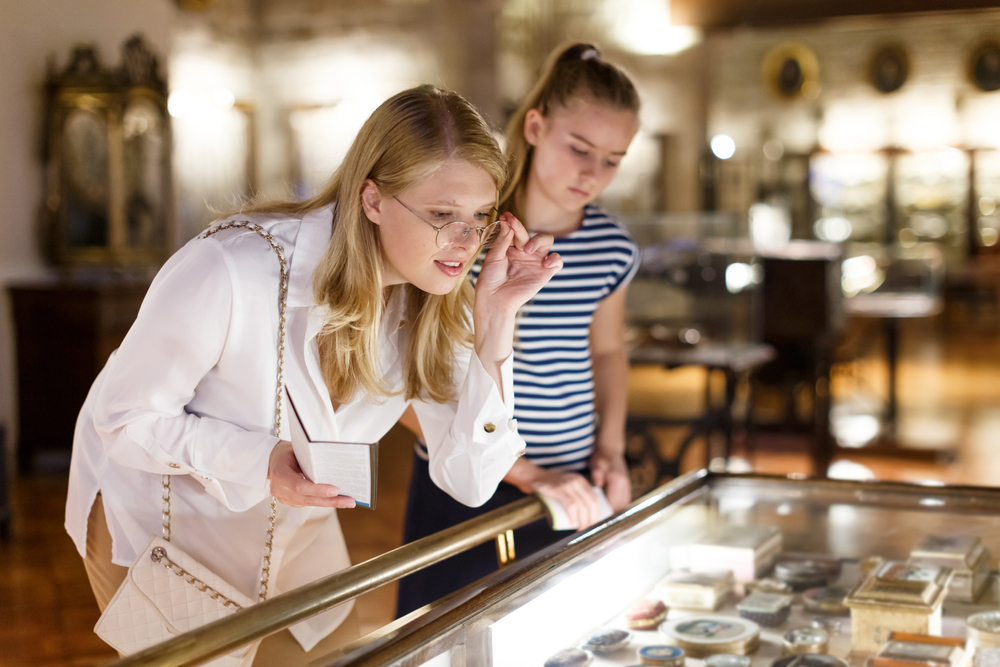 Museums in Manchester significantly contribute to the city's cultural experience. They provide ample opportunities to explore the history, art, science, and culture of Manchester. These museums showcase the city's industrial heritage, its vital role in science and technology, and its impact on the art and culture scene.
By visiting these museums, you can gain a deeper understanding of Manchester's rich history and its global influence.
Each museum in Manchester boasts unique exhibitions and collections that set them apart. For instance, The Manchester Museum houses a vast collection of natural history specimens, while The Whitworth is renowned for its contemporary art exhibitions.
At The Museum of Science and Industry, you can find interactive displays showcasing industrial innovations, and The National Football Museum celebrates the city's football heritage. The People's History Museum focuses specifically on democracy and social justice. By exploring these museums, you can delve into a wide range of topics and always discover something new.
Museums further enrich your cultural experience through educational and immersive opportunities. They offer guided tours, workshops, and interactive exhibits that allow you to engage directly with history, art, and science. Museums also regularly organize special events and temporary exhibitions, which add vibrancy to Manchester's already bustling cultural scene.
Museums are conveniently situated near other attractions and activities, enabling you to plan a day brimming with cultural experiences. You can combine your museum visits with leisurely walks in beautiful parks, enjoyable shopping in vibrant markets, or savoring local cuisine in nearby restaurants. Museums truly are an integral part of Manchester's cultural scene, enhancing the overall experience of visitors.
What Other Attractions and Activities Are Available Near the Museums?
When you visit the top museums in Manchester, there are nearby attractions and activities available that can enhance your cultural experience. So, what other attractions and activities are available near the museums? Here are some options to take into account:
Explore the music scene in Manchester: Manchester is famous for its rich musical heritage, which includes bands like Oasis and The Smiths. Visit nearby music venues and clubs to enjoy performances by local artists or tribute bands that celebrate the city's music history.
Visit iconic landmarks: Make the most of your time in Manchester by exploring the landmarks near the museums. Take a leisurely stroll through the Northern Quarter, where you will discover independent shops, street art, and trendy cafes. Don't miss the opportunity to visit Manchester Cathedral and the historic Town Hall.
Enjoy a peaceful walk along the canals: The canals in Manchester offer a tranquil retreat. You can take a walk along the towpaths, appreciating the Victorian architecture and scenic views. Alternatively, you can go on a boat cruise to explore the city from a different perspective.
Indulge in culinary delights: Manchester is a food lover's paradise, with a wide range of restaurants and food markets. You can sample international dishes at Arndale Market, play cricket and dine at Sixes Manchester or explore the diverse food scene on the Curry Mile. Don't forget to try traditional fish and chips or a hearty Sunday roast.
Shop to your heart's content: If you're in the mood for some retail therapy, Manchester will not disappoint you. You can visit Manchester Arndale or explore the boutiques in Trafford Centre for a delightful shopping spree. You can discover independent shops and vintage stores in creative districts.
By considering these attractions and activities near the museums, you can make the most of your cultural day out in Manchester. Immerse yourself in the city's history, art, music, and culinary delights for a memorable experience.