Crafting the perfect hen do for a small group can be a delightful endeavor—a chance to tailor a more intimate and personal celebration that truly reflects the bride-to-be's style and preferences.
Small groups offer the luxury of flexibility and the opportunity for each member to partake actively, creating a space where everyone's voice is heard, and participation is natural.
The best hen do ideas for small groups revolve around creating memorable moments that encourage bonding and ensure that the bride's last hurrah before the big day is filled with joy, creativity, and a touch of sophistication.
In smaller gatherings, activities that encourage fun and laughter are essential. They set a lighthearted tone and allow for everyone to relax and enjoy themselves. Whether it's through a private comedy show, an interactive game night, or a silly dress-up session, the key is to keep the atmosphere spirited and the giggles plentiful.
Creativity often flourishes in more intimate settings. A hen do that promotes creativity could include a private craft workshop, a cooking class with a local chef, or even a group mural painting. These activities not only foster a sense of accomplishment but also leave the bride and her closest friends with a tangible keepsake of their time together.
Ensuring that everyone feels included is easier when the group is small, but it still requires thoughtful planning. Insights on how to encourage participation in hen dos can help hosts design activities that cater to different interests, ensuring that each guest engages in a meaningful way.
When it comes to celebrating, managing how to handle alcohol at hen dos becomes more manageable with fewer people. Tailored wine tastings, cocktail making sessions, or even a private bar crawl can be organized to suit everyone's tastes without the worries of larger groups.
For those seeking a themed celebration, learning how to plan a themed hen do can turn a small gathering into an immersive experience. Themes can range from vintage glamour to festival chic, allowing the party to transport the group to a different world entirely.
Above all, creating an inclusive environment is paramount. With a smaller group, the host can personalize the experience to ensure that the event is accessible and enjoyable for every attendee, honoring the bride's circle of friends and family in all their diversity.
The beauty of hen dos for small groups lies in their ability to be deeply personal and incredibly fun. This article will explore a variety of ideas that celebrate the bride-to-be in a way that feels genuine, inclusive, and utterly unforgettable.
Sixes Social Cricket – A Unique Hen Do Experience for Small Groups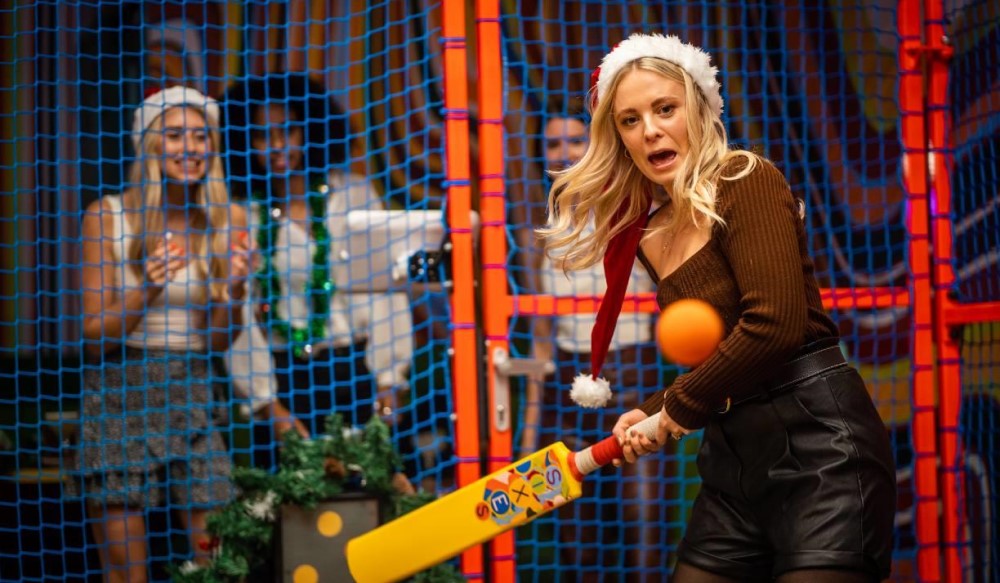 In the realm of innovative and inclusive hen do ideas for small groups, Sixes Social Cricket emerges as a dynamic and spirited option. Transforming the traditional notion of hen dos, Sixes Social Cricket injects an unparalleled level of excitement, laughter, and camaraderie into the celebration.
This multiplayer batting challenge is not just a game; it's an immersive experience that caters to diverse interests and skill levels, ensuring that every participant feels actively engaged in the festivities.
At the heart of Sixes Social Cricket is the commitment to creating an inclusive environment. Designed for groups ranging from intimate gatherings to larger parties, this unique cricketing experience encourages a sense of togetherness.
The virtual representations of cricketing legends add an extra layer of fun, allowing participants to test their skills against the world's best bowlers in a light-hearted and enjoyable setting.
One of the standout features of Sixes Social Cricket is its adaptability to various themes. Whether the hen do is infused with a touch of nostalgia, glamor, or any other theme that resonates with the group, the cricketing challenge seamlessly integrates, adding a thematic layer to the celebration.
It's an opportunity for the small group to not only engage in friendly competition but also to do so within a context that aligns with their shared interests and preferences.
The culinary experience provided by Sixes Social Cricket further enhances the overall celebration. As participants indulge in burgers, wood-fired pizzas, and a range of beverages, each booking includes a dedicated table where the small group can gather, share stories, and revel in the joy of the occasion.
It's not just a cricketing challenge; it's a holistic experience that combines sports, hospitality, and the warmth of shared moments.
Beyond the game itself, Sixes Social Cricket contributes to the success of a hen do by encouraging active participation. The inclusivity of the cricketing challenge ensures that everyone, regardless of their cricket expertise, can contribute to the fun and laughter.
It's a departure from the conventional hen do activities, offering a unique blend of competition and collaboration that fosters a sense of unity among the participants.
Private Chef Experience
For an extraordinary and unforgettable hen do, elevate your celebration with a Private Chef Experience. This exclusive culinary adventure promises a bespoke menu curated to your preferences, ensuring a dining experience that is not only delicious but also personalized to your tastes.
The allure of this experience lies in the luxury of having a professional chef take charge of all culinary aspects, allowing you and your guests to indulge in the festivities without the stress of meal preparation.
The Private Chef Experience goes beyond the ordinary, offering an opportunity to savor exquisite dishes crafted with high-quality and fresh ingredients. Your chosen chef will bring creativity and culinary expertise to the table, turning your hen do into a gastronomic delight.
Whether you have specific dietary preferences, culinary restrictions, or a particular theme in mind, the private chef will tailor the menu to meet your unique requirements, ensuring a dining experience that reflects your vision for the celebration.
What sets this experience apart is the option for an interactive culinary journey. You and your guests can engage with the chef, gaining insights into the artistry behind each dish.
This interactive element adds a touch of entertainment to the event, turning the dining experience into a memorable and enjoyable activity for everyone involved.
Ideal for small groups, the Private Chef Experience creates an intimate ambiance where conversations flow effortlessly, laughter resonates, and memories are made. The exclusivity of having a private chef ensures that every detail is attended to, from the presentation of each dish to the impeccable service throughout the event.
Cocktail Making Class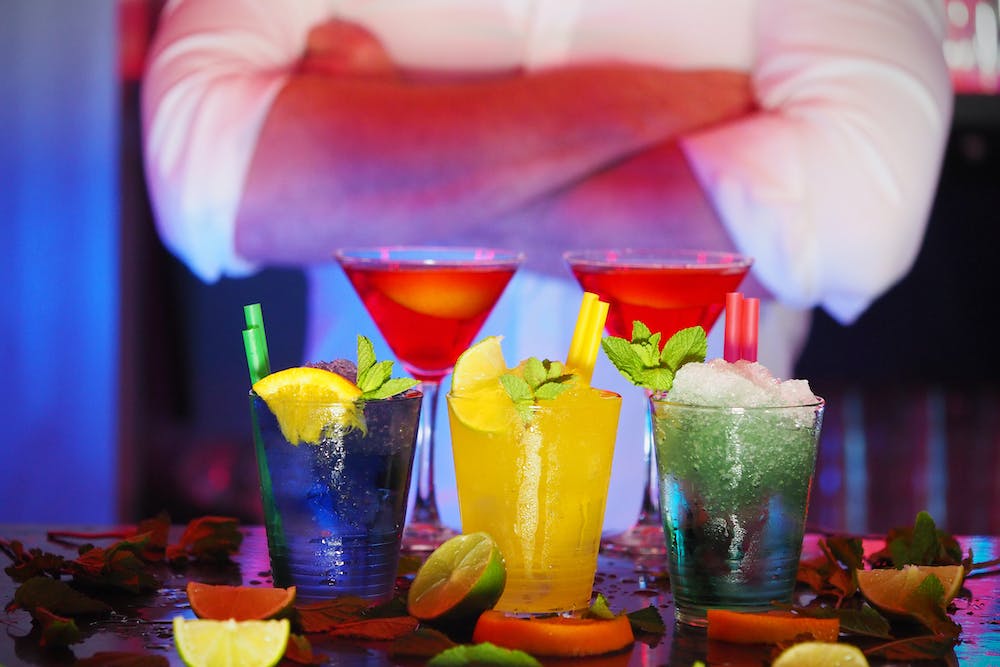 Immerse yourself in the world of mixology with a Cocktail Making Class, an ideal choice for an intimate and interactive hen party. Led by a skilled mixologist, this experience goes beyond the ordinary, offering a hands-on journey into the art of crafting exquisite cocktails.
During the class, you and your small group will not only discover the secrets behind classic cocktails like Mojitos and Cosmopolitans but also have the thrilling opportunity to unleash your creativity by concocting your very own signature drinks.
The mixologist will guide you through the intricacies of balancing flavors, choosing the right spirits, and mastering the art of presentation, ensuring that you leave the class with newfound knowledge and a set of impressive mixology skills.
As you embark on this exciting journey, consider this pro-tip to elevate your cocktail-making experience: Ensure you have a diverse selection of ingredients and garnishes at your disposal.
This will enable you to experiment with different flavors, textures, and combinations, ultimately allowing you to craft one-of-a-kind cocktails that reflect your unique taste preferences.
The beauty of a Cocktail Making Class lies not only in the delightful libations you'll create but also in the camaraderie fostered among participants.
The shared laughter, friendly competition, and collaborative spirit make this experience an ideal choice for small groups looking to infuse a sense of excitement and adventure into their hen party.
Spa Day
When planning a hen do for a small group, a Spa Day is an excellent option. Here are some reasons why:
1. Relaxation: A Spa Day allows you to unwind and de-stress. You can enjoy massages, facials, and hydrotherapy treatments. It is the perfect opportunity to pamper yourselves and take a break from daily life.
2. Bonding time: Spending a day at the spa provides a chance to bond and create lasting memories. You can relax in the relaxation rooms, soak in hot tubs or saunas, and catch up with each other. It is an ideal way to strengthen friendships and enjoy quality time together.
3. Wellness benefits: Spa treatments can boost well-being by reducing muscle tension, improving circulation, and promoting inner calm. Many spas offer holistic therapies, such as aromatherapy or meditation sessions, which can enhance both well-being and self-care proficiency.
4. Group activities: Some spas offer group activities or experiences. You can participate in yoga or fitness classes, enjoy group meditation sessions, or indulge in beauty treatments like manicures and pedicures. These activities can be tailored to suit your hen party's preferences and needs.
5. Refreshments and dining: Most spas have on-site cafes or restaurants where you can enjoy healthy snacks, refreshing drinks, or even a Spa lunch or afternoon tea. It is a great opportunity to refuel and continue the relaxation experience.
Afternoon Tea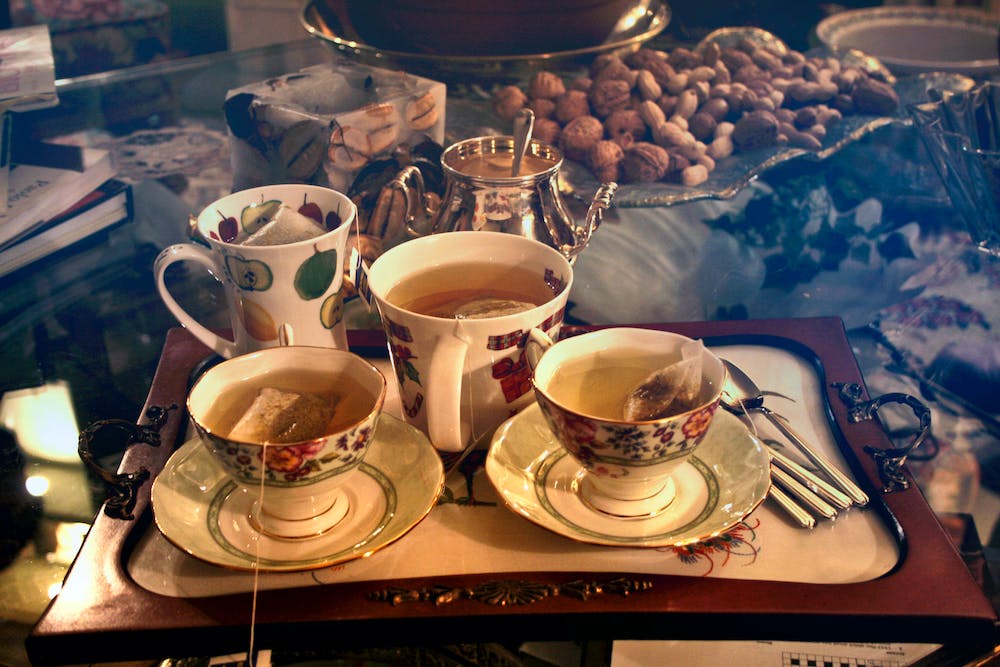 Afternoon tea is a popular and delightful option for a hen do activity with a small group. Here are three reasons why afternoon tea is a great choice:
1. Delicious treats: During afternoon tea, you can indulge in finger sandwiches, scones with clotted cream and jam, and an assortment of cakes and pastries. It's an opportunity to satisfy your sweet tooth and enjoy traditional British delicacies.
2. Relaxation and bonding: Afternoon tea provides a relaxed and intimate atmosphere, allowing you to enjoy each other's company while sipping tea and enjoying the treats. It's a great opportunity to catch up, share stories, and create lasting memories together.
3. Elegant setting: Venues that offer afternoon tea provide a charming and elegant setting, creating a sophisticated ambiance for your celebration. You can enjoy your tea and treats in beautifully decorated tearooms, historic hotels, or garden settings, adding an extra touch of glamour to your hen do.
In the 19th century, afternoon tea became popular in England as a way for the upper class to bridge the gap between lunch and the late evening meal. It was introduced by Anna, the Duchess of Bedford, who invited friends to join her for tea and light refreshments in the afternoon. Soon, it became a fashionable social event.
Craft Workshop
Craft workshops allow participants to showcase their creativity and design unique crafts. They are suitable for small groups, allowing personalized attention from the instructor.
The duration ranges from 2 to 3 hours, depending on the chosen craft's complexity. Workshops can be held indoors or through a mobile service provider who brings all materials to the preferred location.
Engaging in a Craft Workshop enhances creativity and boosts bonding among group members. It cultivates new skills and creates personalized souvenirs. Craft options include painting, pottery, creating personalized jewelry, decorating photo frames, and designing tote bags, catering to every group's interests.
An experienced craft professional guides the group, providing instruction and assistance. All necessary materials and equipment will be provided. The cost varies depending on the chosen craft and materials.
If you're looking for a fun and creative activity for your small hen do group, consider a Craft Workshop. It's a great way to bond, unleash creativity, and create beautiful memories together.
Wine Tasting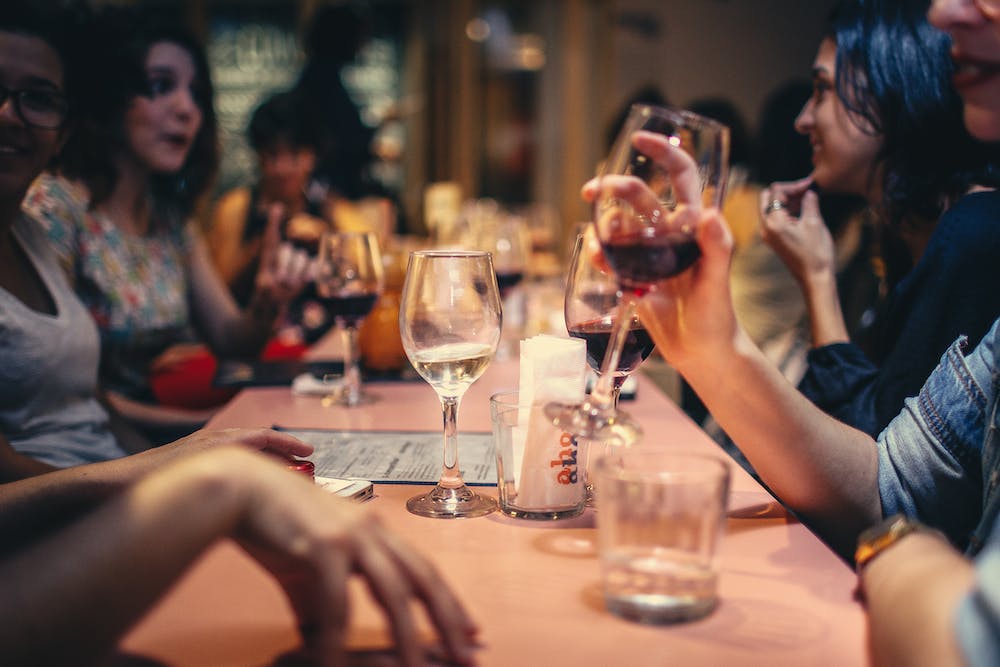 When planning a hen do for a small group, please consider incorporating wine tasting. This activity offers the group the opportunity to partake in a sophisticated and enjoyable experience. Here are some important points to think about:
1. Variety of wines: Incorporating wine tasting allows you to sample various types of wine, including reds, whites, rosés, and champagnes.
2. Wine education: Throughout a wine tasting, you will gain knowledge about the wines you are trying. Well-informed experts will guide you through the tasting process and provide information on the production, region, and characteristics of each wine.
3. Taste profiles: Wine tastings expose you to different flavor profiles, ranging from dry to sweet, full-bodied to light and fruity.
4. Food pairings: Many wine tastings also incorporate food pairings. This gives you the chance to explore how different wines complement and enhance the flavors of various foods, such as cheeses, charcuterie, chocolate, and desserts.
5. Social bonding: Wine tastings create a relaxed and sociable atmosphere where you can engage with your fellow hens, sharing experiences, stories, and laughter.
Outdoor Adventure
For a thrilling hen party weekend, please consider incorporating outdoor adventure activities. Whether you are seeking adrenaline-pumping adventures or more relaxed outdoor pursuits, there are plenty of options available. Here are six outdoor adventure ideas to ensure your hen party is unforgettable:
Ziplining: Fly through treetops and experience the rush of adrenaline as you glide along a zipline course. This activity is perfect for adventurous hens.
Rock climbing: Challenge yourself and your friends by tackling a rock climbing wall or climbing a real cliff. It is a great way to build strength and teamwork while enjoying the beauty of nature.
White water rafting: Take on the rapids and enjoy an exciting day of river rafting. Feel the thrill as you navigate fast-flowing waters and experience the power of nature.
Hiking: Put on your hiking boots and explore the great outdoors. Choose a scenic trail and appreciate the beauty of nature while getting some exercise. It is ideal for hens who appreciate tranquility and stunning views.
Canoeing or kayaking: Glide across calm waters as you paddle through lakes or rivers. It is a peaceful and relaxing activity that allows you to connect with nature and enjoy quality time with friends.
Outdoor yoga or fitness classes: Combine your love for the outdoors with fitness by participating in outdoor yoga or fitness classes. Get your heart pumping and enhance your well-being while enjoying the fresh air.
Outdoor adventures create lasting memories with friends and provide excitement before the big day. So go ahead, embrace the thrill, and make the most of your outdoor hen party!
Staycation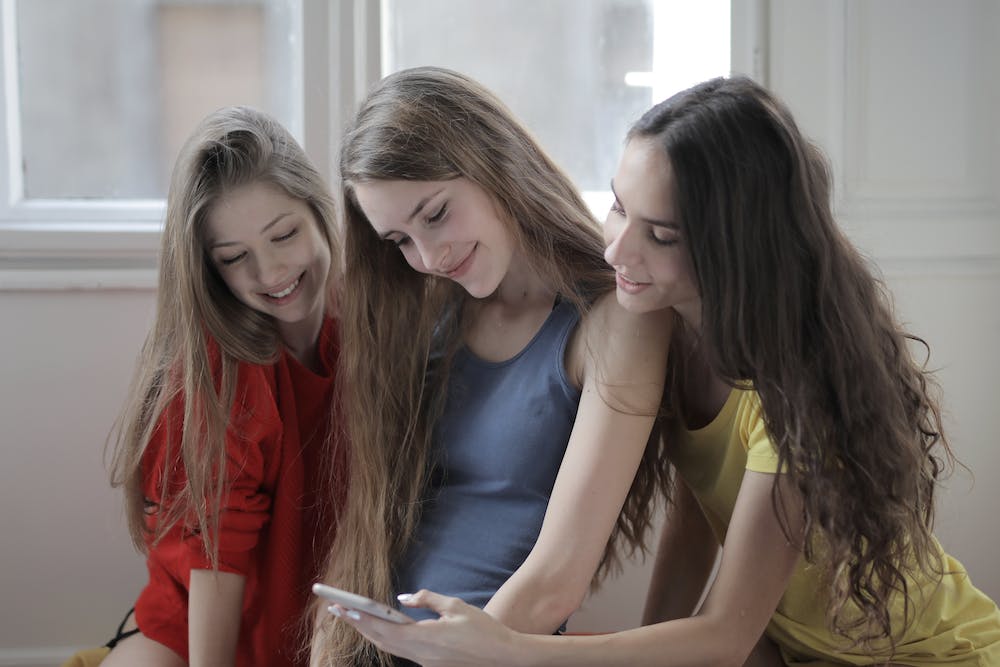 When planning a small group's hen do, a staycation can be a great option. Here are some reasons why:
Convenience: A staycation eliminates travel arrangements and allows everyone to gather easily in one place.
Cost-effective: By staying local, you can save money on transportation and accommodation, allowing more budget for activities and treats.
Flexible itinerary: With a staycation, you can customise your itinerary based on the group's preferences and interests.
Explore local attractions: Take the opportunity to explore your city or town like a tourist. Visit museums, try new restaurants, or go on a local adventure.
Create lasting memories: A staycation lets you focus on quality time with friends, creating memories and bonding experiences.
Support local businesses: By staying local, you can contribute to the local economy and support small businesses.
Comfort and familiarity: Staying in a familiar environment provides comfort and relaxation, allowing everyone to fully enjoy the hen do.
One group of hens decided to have a staycation in their own city. They booked a luxurious Airbnb with a pool and spent the day lounging, sipping cocktails, and playing games. In the evening, they had a private chef prepare a delicious dinner.
The next day, they explored local boutiques, had a pampering session at a nearby spa, and ended the day with a fabulous cocktail-making class. The staycation allowed them to have a memorable and stress-free hen do, all within their own city.
Comedy Show
If you are planning a hen party, why not consider going to a comedy show? A comedy show guarantees laughter and entertainment for everyone in your group. Here are some reasons why a comedy show is a great idea:
Entertainment: A comedy show creates a fun and lighthearted atmosphere with skilled comedians who can make everyone laugh.
Variety: There are different types of comedy shows to choose from, such as stand-up comedy, improv comedy, or comedy clubs. You can select the type of comedy that suits your group's preferences and sense of humour.
Group Activity: Attending a comedy show together allows your group to bond and share a memorable experience. It gives everyone a chance to relax and have a good time together.
Laughs: Laughter has numerous benefits for physical and mental well-being. It can improve mood, reduce stress levels, and enhance overall happiness. A comedy show cultivates a positive and joyful atmosphere.
Here are some suggestions for comedy shows that cater to hen party groups:
Book tickets for a popular stand-up comedian performing in your city.
Research local comedy clubs that offer group packages or special deals for hen parties.
Consider attending an improv comedy show where the performers interact with the audience, creating spontaneous and hilarious scenes.
Look for comedy events that have a lineup of female comedians, as it can provide a unique and empowering experience for a hen party.
By choosing a comedy show as an activity for your hen party, you can ensure a night filled with laughter, entertainment, and memorable moments. It is a great way to bond, have fun, and celebrate the upcoming wedding in a lighthearted and enjoyable way.
Dance Class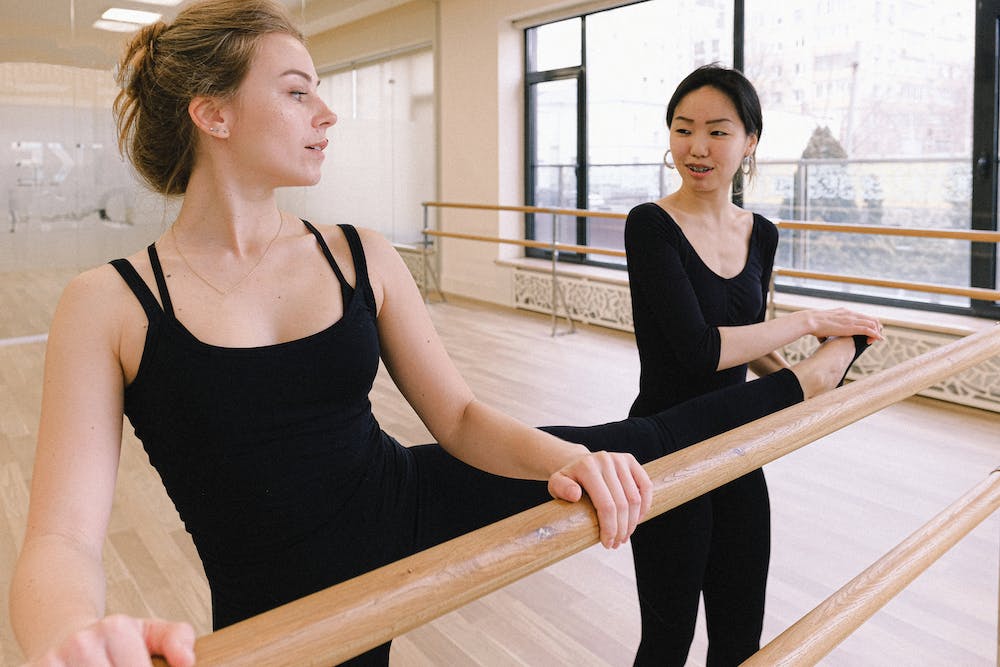 Take a dance class for a fun and interactive hen do activity. Dance classes are an excellent way to move and learn new dance moves.
Choose a dance style that matches the group's preferences, such as salsa, burlesque, or Bollywood.
An experienced dance instructor will lead the class and guide the group through the steps and choreography.
Participating in a dance class boosts mood, improves coordination, and fosters teamwork.
Wear comfortable clothing and shoes for ease of movement.
No previous dance experience is necessary as the instructor will tailor the class to the group's skill level.
Bring plenty of water to stay hydrated during the class.
Depending on the size of the group, the dance class can be private or joined by other participants.
Book the dance class in advance to secure a suitable time slot and venue.