When the sun sets and the city lights begin to flicker, Leicester transforms into a vibrant hub of nocturnal activity, offering a diverse array of entertainment options for both locals and visitors alike. Welcome to the dynamic world of Leicester Nightlife, where every corner has a story to tell, and every venue offers a unique flavor of enjoyment. Whether you're a fan of cozy, intimate bars or pulsating, high-energy clubs, Leicester's nightlife scene has something to cater to every preference and mood.
In this comprehensive guide, we will navigate through the eclectic and lively nightlife of Leicester, exploring the crème de la crème of its restaurants, bars, and clubs. From hidden gems tucked away in the city's historic streets to the more prominent, bustling venues, we aim to provide you with an insider's look into the myriad of options available, ensuring your nocturnal adventures in the city are unforgettable.
So, if you're eager to experience the vibrant energy and diverse offerings of Leicester Nightlife, delve into this guide and discover the myriad of ways to enjoy the city after dark, where the music is enchanting, the ambiance is electrifying, and the memories are just waiting to be created. Whether you're a local looking to explore new venues or a visitor wanting to experience the city's nocturnal charm, this guide is your passport to the best bars and clubs Leicester has to offer, ensuring every night out is a memorable one.
Sixes Leicester: A Unique Blend of Sports and Socializing
Sixes Leicester is a unique venue located on the Ground Floor, Rutland Centre, Halford St, Leicester, LE1 1TQ, offering a blend of cricket and culinary delights, making it a standout choice in Leicester's vibrant nightlife scene. This venue is not just a bar; it's a social cricket experience, re-imagining the thrill of cricket for the modern socialite, where you can feel the thrill and be the drama.
Sixes Leicester provides a distinctive experience, allowing guests to enjoy cricket in a social setting, making it an exciting option for both sports enthusiasts and those looking to try something new. It's a place where the excitement of cricket blends seamlessly with a lively, friendly atmosphere, offering a unique twist to your usual night out.
Sixes Leicester offers a variety of packages, including options for food and drink. Whether you prefer a casual setting with a couple of house drinks and a selection of small plates or you're in the mood for unlimited drinks and a variety of burgers and pizzas to share, Sixes has something for everyone. They even offer a kids' meal, making it a versatile option for family outings. The diverse menu caters to different preferences, ensuring every guest finds something to their liking.
With operating hours extending from the afternoon until midnight on select days, Sixes Leicester accommodates both early birds and night owls. Booking is made easy with options available for groups of varying sizes, and the venue's location in the heart of Leicester makes it a convenient choice for locals and visitors exploring Leicester nightlife.
Sixes Leicester stands out as a unique venue in Leicester's nightlife, offering a blend of sports and social experiences. Whether you are a cricket enthusiast or just looking for a distinctive social setting, Sixes Leicester provides a vibrant atmosphere, diverse menu options, and convenient booking, making it a must-visit destination in the city's nightlife scene.
For more details on their offerings and to explore their menu, you can visit Sixes Leicester Menu and for events and other information, you can check Offers & What's On at Sixes.
The Exchange: A Lively Pub with Live Music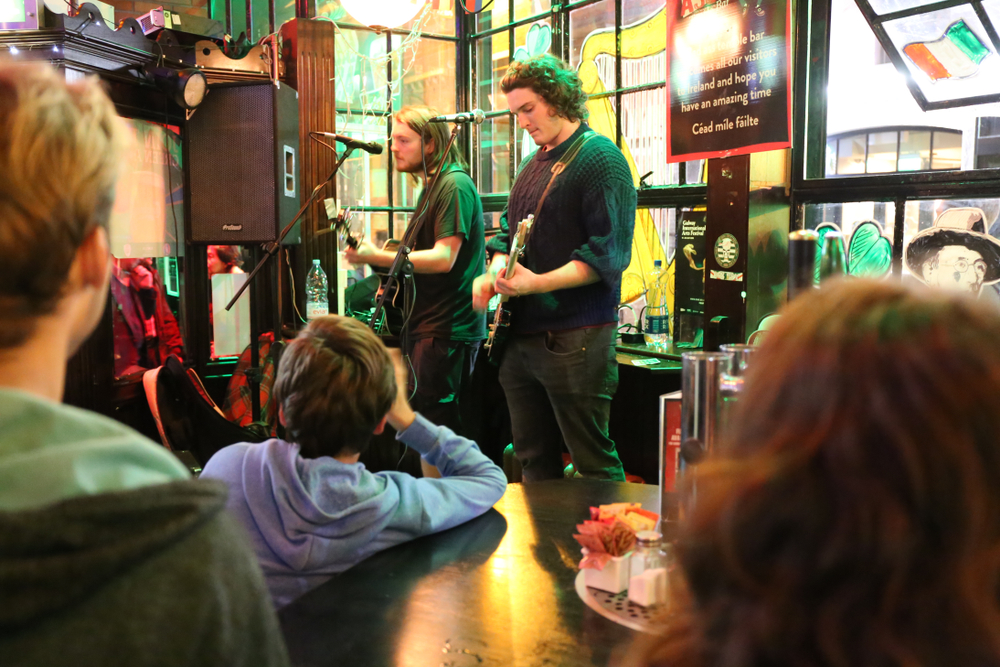 The Exchange is a lively pub in Leicester that hosts live music performances. The Exchange is well-known for its live music events and it showcases local bands and musicians, creating a fantastic atmosphere for music enthusiasts. What sets The Exchange apart is its diverse genre of music, catering to various preferences including rock, jazz, blues, and pop.
The Exchange also brings in talented artists from Leicester and beyond, providing a platform for emerging musicians to showcase their skills. If you visit The Exchange, you can expect a lively ambience with live music, friendly staff, and enthusiastic patrons. In addition, The Exchange boasts an excellent drinks selection, offering a wide range of beverages from craft beers to classic cocktails.
To fully enjoy the live music experience at The Exchange, it is recommended to arrive early to secure a good position near the stage and fully immerse yourself in the vibrant environment. Come and experience the lively pub with live music at The Exchange!
The Basement: An Underground Dive Bar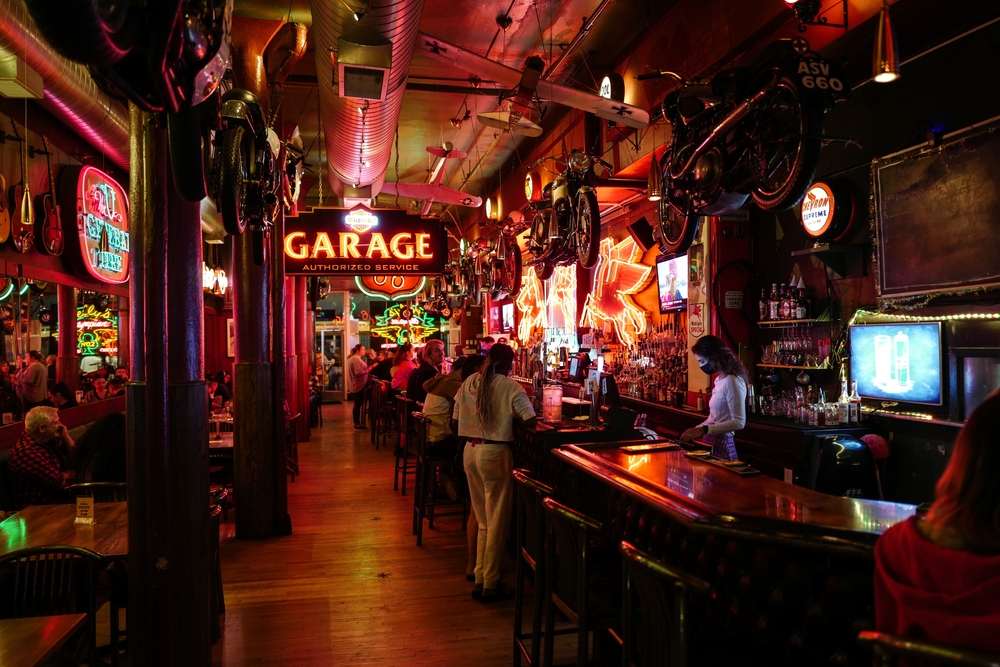 The Basement is a hidden gem in Leicester's nightlife. Hidden beneath the streets, this bar offers a unique setting for locals and tourists. With subtle lighting and diverse decor, The Basement creates a stylish and laid-back atmosphere.
One notable attraction of this establishment is its selection of specialist beers and signature cocktails. From hoppy IPAs to refreshing mojitos, there is something to suit all tastes. The bartenders at The Basement are skilled mixologists who take pride in their craft, ensuring expertly crafted and flavorful drinks.
Despite its small size, the bar cultivates camaraderie among patrons. It is a place where strangers become friends, sharing stories and laughter over drinks. The Basement frequently hosts live music performances by local artists, further enhancing the vibrant atmosphere.
For a unique and unforgettable experience, visit The Basement: An Underground Dive Bar. Uncover Leicester's best-kept secret and immerse yourself in its underground charm.
Fun Fact: The Basement: An Underground Dive Bar was previously used as a storage space for a historic Leicester brewery in the 19th century. Its rich history enhances the allure of this concealed bar.
The Grand Central: A Classic Cocktail Bar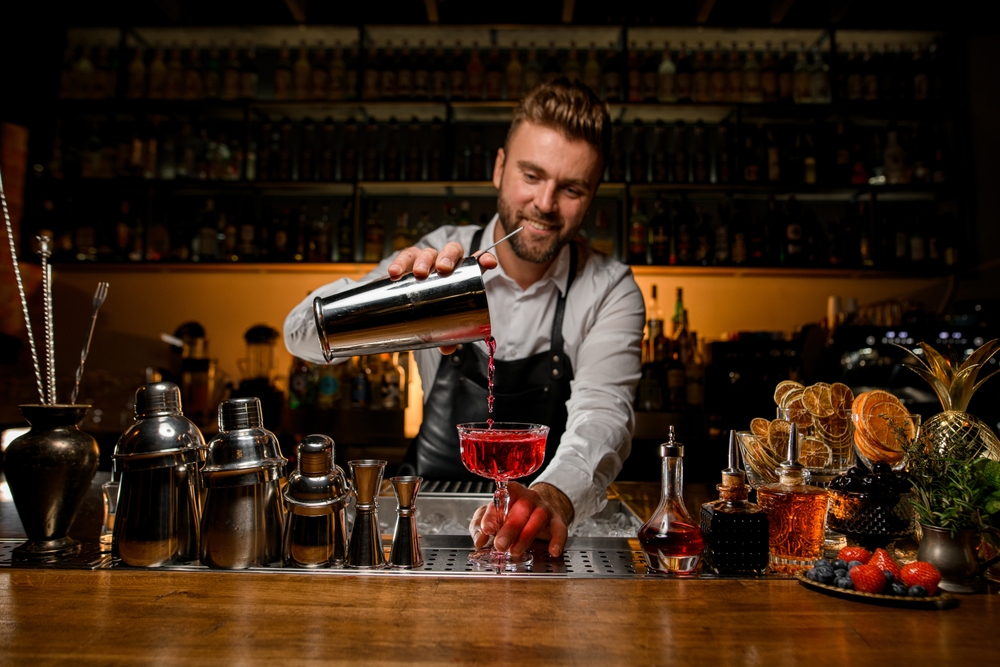 The Grand Central is a traditional cocktail bar located in the heart of Leicester. It offers a refined and enduring experience with impeccable service and expertly crafted cocktails. At The Grand Central, the mixologists skillfully create a wide range of classic cocktails using only the finest ingredients. From refreshing Mojitos to classic Old Fashioneds, there is something to cater to every taste at this classic cocktail bar.
The ambiance at The Grand Central: A Classic Cocktail Bar is sophisticated and welcoming. The decoration seamlessly combines vintage elements with modern touches, creating a stylish and comfortable atmosphere. The bar itself has a sleek and polished appearance that enhances the overall allure of the place.
The drinks menu at The Grand Central: A Classic Cocktail Bar offers an extensive selection of spirits, including whiskies, gins, and rums. They also provide a carefully chosen wine list, as well as beers and ciders. With such a variety of choices, there is bound to be a perfect drink to satisfy any palate at this classic cocktail bar.
Whether you desire a peaceful evening or want to celebrate a special occasion, The Grand Central: A Classic Cocktail Bar is the perfect destination. Its classic cocktails, elegant atmosphere, and top-notch service make it a must-visit for cocktail enthusiasts and those seeking a refined night out.
The Revival: A Hipster Bar with Alternative Vibes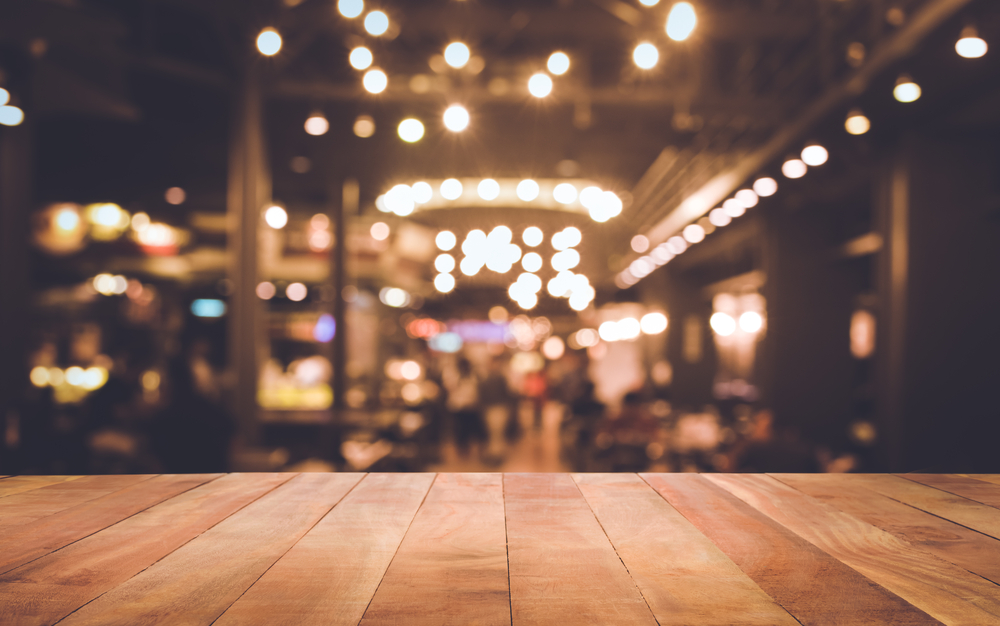 The Revival is a trendy establishment located in Leicester. Unlike other bars in the city, it stands out due to its unique characteristics. The atmosphere at The Revival is distinct and relaxed, making it a popular spot for the hipster crowd. The diverse decor and the independent music playing in the background contribute to the overall ambiance.
One of the standout features of The Revival is its selection of handcrafted cocktails. Skilled mixologists at the bar create a variety of traditional recipes and innovative beverages, combining flavors and textures skillfully.
In addition to their cocktail offerings, The Revival also showcases a range of locally brewed beers and wines made in the region. By supporting local artisans and featuring Leicester's craft beverage scene, they demonstrate a commitment to the community.
The bar is well-known for its live music evenings, open mic events, and DJ sets. These gatherings not only provide a platform for local talent but also create an energetic and lively atmosphere for customers.
When I first stepped into The Revival, I was captivated by its unconventional exterior and the captivating sound of live music. The staff members greeted me warmly and made me feel comfortable. The unique decor and antique furniture provided a welcoming and cozy environment.
I was impressed by the extensive handcrafted cocktail menu and the bartender's recommendation of their signature drink, which was a combination of local gin infused with carefully selected botanicals. As I savored the cocktail, I fully immersed myself in the lively atmosphere and connected with like-minded customers.
That night, a local band entertained the crowd, and everyone eagerly joined in with their infectious dance moves. The evening was filled with laughter, great music, and a sense of camaraderie among strangers who quickly became friends.
The Revival is not just an ordinary bar; it is a place where creativity, music, and community come together to provide an unforgettable experience. If you're looking for a bar that embraces alternative vibes and offers a unique encounter, The Revival is the place to be. Step inside and allow yourself to be transported to a world where individuality is celebrated, and the spirit of the hipster thrives.
The G-Spot: An Exclusive Nightclub with VIP Areas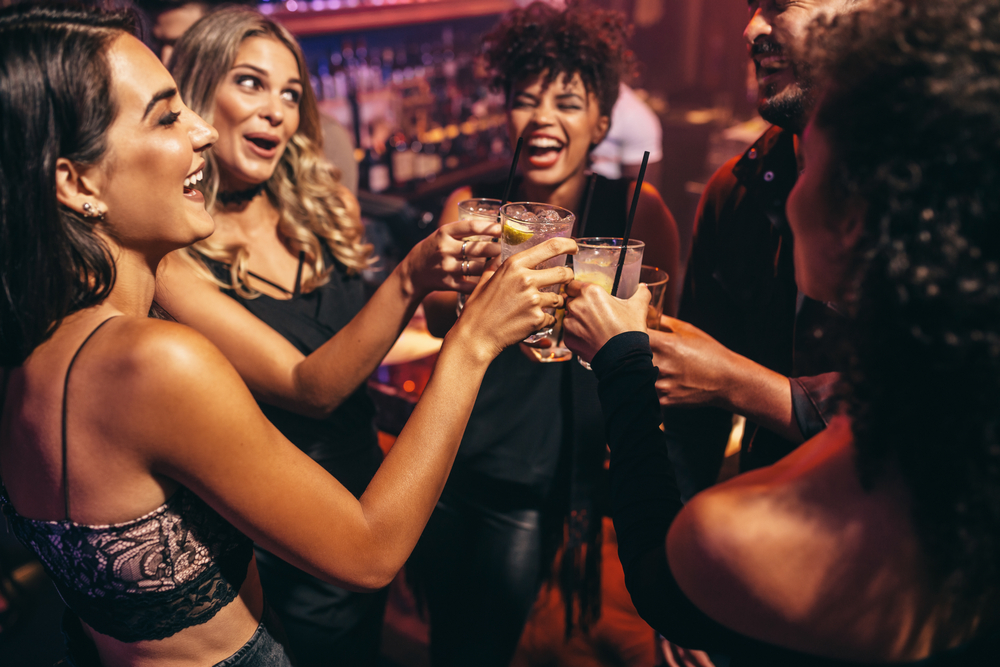 The G-Spot is an exclusive nightclub in Leicester with VIP areas. This renowned venue offers private and luxurious spaces for guests, providing comfort and privacy. It is the perfect place to enjoy your evening with a select group of individuals.
The G-Spot creates a sophisticated and upscale atmosphere. The club is well-known for its stylish decoration, state-of-the-art sound system, and excellent service. You can expect nothing less than elegance when you visit.
If you want to mingle with celebrities and influencers, The G-Spot is the preferred destination. It is a place where you can party alongside A-listers and experience the renowned VIP treatment.
To maintain its exclusive reputation, The G-Spot enforces a strict door policy. Make sure you meet the club's dress code requirements and bring a valid ID to gain entry.
Due to limited space, The G-Spot ensures an intimate and exclusive experience for its guests. It is advisable to arrive early or make reservations in advance to secure your spot.
One of the standout features of The G-Spot is its signature cocktails. Crafted by expert mixologists, these drinks offer a unique taste experience that complements the club's luxurious ambiance.
The Blue Moon: A Cozy Jazz Bar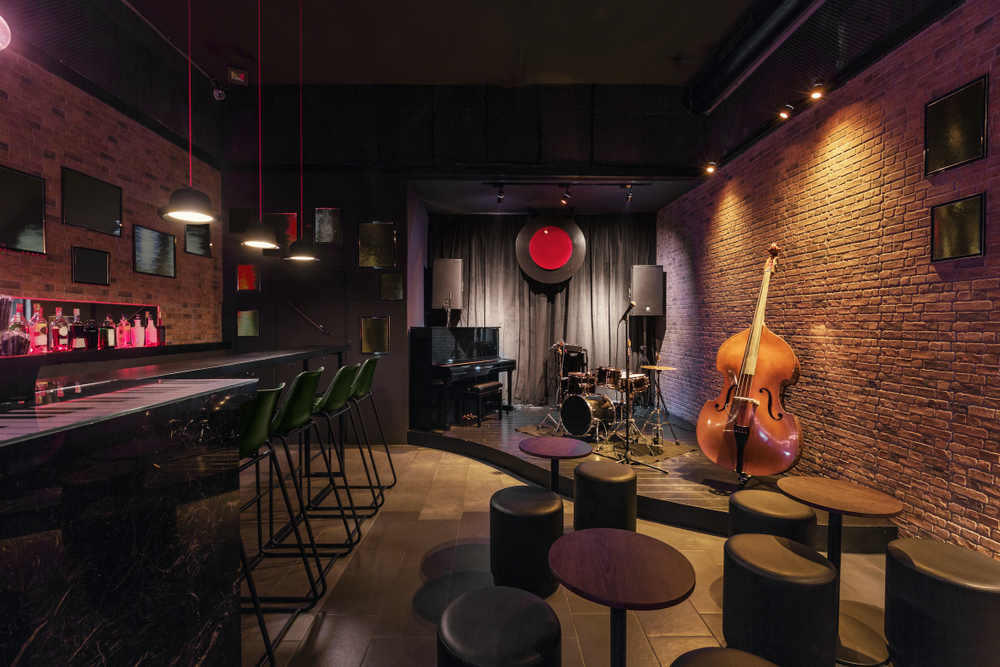 The Blue Moon, located in Leicester, is known for its unique atmosphere and live music performances. With its intimate setting, this jazz bar provides a warm and cosy ambiance for jazz enthusiasts. The subdued lighting and comfortable seating enhance the overall experience, making it an ideal spot for relaxation. Patrons can enjoy regular live jazz performances, featuring talented musicians from the local jazz scene and internationally renowned artists. The dynamic lineup ensures there is always something new and exciting to enjoy at The Blue Moon.
This bar offers an extensive selection of craft beers, cocktails, and fine wines, catering to every taste. Whether you prefer a classic Martini or a refreshing pint, The Blue Moon has something to suit your preferences. Additionally, The Blue Moon hosts unique special events throughout the year, adding to its charm. From themed jazz nights to guest appearances by renowned artists, there is always something happening at this cozy bar.
Furthermore, The Blue Moon has built a strong and supportive community of jazz enthusiasts, fostering connections and appreciation for the art form. The friendly staff and welcoming atmosphere contribute to the sense of community within the bar, allowing people to come together and connect with like-minded individuals. Visit The Blue Moon: A Cozy Jazz Bar for a wonderful evening of jazz and camaraderie.
Phoenix: A Chinese-inspired Nightclub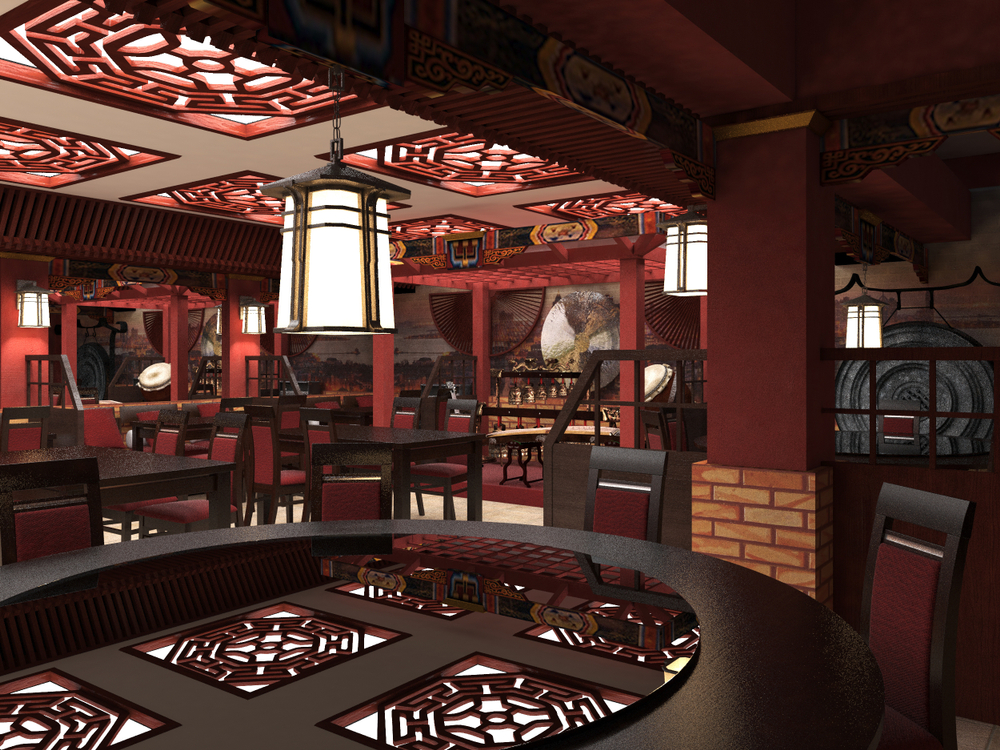 Phoenix is a vibrant addition to Leicester's nightlife. With its fusion of Chinese culture and pulsating club atmosphere, this venue offers an unforgettable experience for party-goers.
1. Decor: The Golden Phoenix transports you into a world of oriental elegance. The club's interior features traditional Chinese art, vibrant red lanterns, and intricate dragon motifs.
2. Music: The Golden Phoenix carefully curates its music to keep the dancefloor alive. Talented DJs spin a mix of contemporary hits, Chinese-inspired remixes, and popular dance tracks.
3. Drinks: The bar at The Golden Phoenix offers an extensive menu of classic and innovative cocktails. Indulge in exotic concoctions like the "Dragon's Kiss" or enjoy a refreshing Tsingtao beer. They also serve Chinese-inspired beverages, including baijiu, a traditional Chinese liquor.
4. Entertainment: The Golden Phoenix hosts regular live performances, including traditional Chinese dance routines and acrobatic shows that showcase Chinese culture's beauty and skill.
Experience the magic of Phoenix and immerse yourself in a night of sensory delights. Dance to the beats, sip on delicious cocktails, and witness captivating performances that will leave you wanting more.
The Gin Garden: A Sophisticated Gin Bar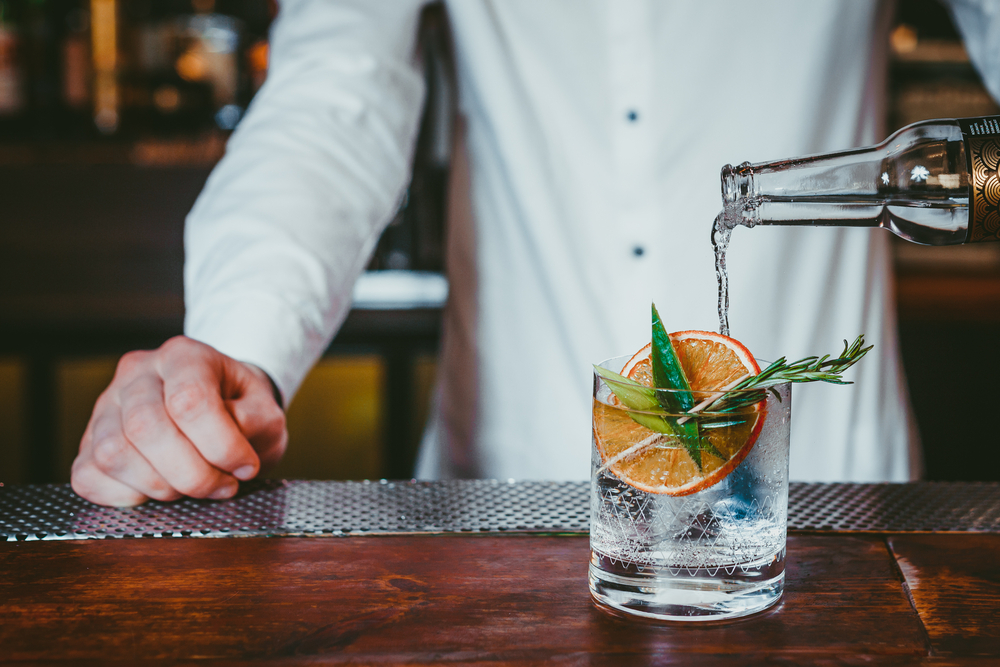 The Tanqueray Gin Garden in Leicester offers a distinctive experience for gin enthusiasts. It stands out for several key features:
Extensive gin selection: The Gin Garden offers over 100 different varieties from around the world, catering to every taste preference.
Craft cocktails: Skilled mixologists create delicious and innovative gin-based cocktails, expertly combining flavors and ingredients.
Elegant setting: With abundant greenery, The Gin Garden exudes elegance and welcomes both intimate evenings and lively socializing.
Knowledgeable staff: Passionate and well-informed about gin, the staff provides recommendations and shares expertise about brands and flavors.
Exclusive events: The Gin Garden regularly hosts tastings, masterclasses, and appearances from renowned experts, providing opportunities to learn and discover new favorites.
For an unforgettable gin experience in Leicester, The Gin Garden: A Sophisticated Gin Bar is the perfect destination to indulge in the world of gin and enhance your night out.
The Firefly Lounge: A Rooftop Bar with Stunning Views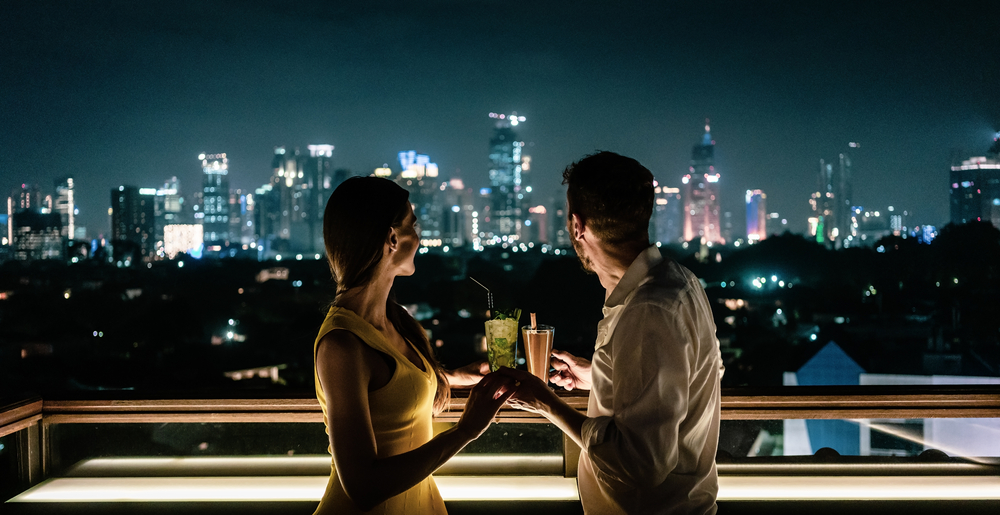 The Firefly Lounge is a premier destination in Leicester. Located on the top floor of a high-rise building, this bar offers breathtaking panoramas of the city. The contemporary design and comfortable seating in The Firefly Lounge create a vibrant and inviting atmosphere.
One of the highlights of The Firefly Lounge is its extensive cocktail menu. The skilled mixologists are renowned for their ability to craft refreshing drinks that cater to all preferences. Whether you prefer classic cocktails or innovative creations, you can expect impeccable service and delightful beverages.
With its rooftop location, The Firefly Lounge provides the perfect setting to enjoy your favorite cocktail while gazing at the mesmerizing city skyline. During the day, you can bask in the sun from the outdoor seating options, and at night, you can marvel at the twinkling city lights.
The Firefly Lounge is a popular destination for both locals and tourists seeking a sophisticated and memorable drinking experience. Whether you're celebrating a special occasion or simply looking to unwind, this bar offers seating options for both small and large groups.
For cocktail enthusiasts and anyone seeking a drink with a view, The Firefly Lounge is a must-visit in Leicester. With its stunning views, stylish ambiance, and impressive drink menu, this rooftop bar is poised to leave a lasting impression.
The 2Funky Lounge: A Fun-filled Karaoke Bar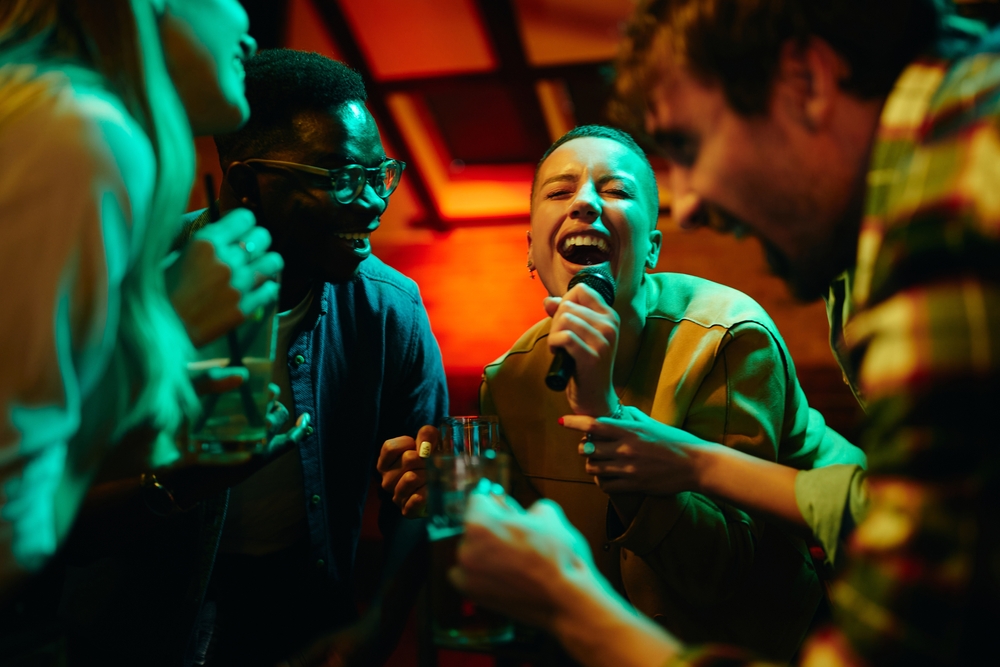 The 2Funky Lounge is a fantastic and lively karaoke bar located in Leicester. It is the ultimate destination for anyone in search of a fun-filled karaoke experience. With a wide selection of songs and state-of-the-art sound systems, The 2Funky Lounge ensures that singers of all levels can enjoy their time to the fullest.
Not only does this bar offer an incredible musical repertoire, but it also serves refreshing drinks and delicious snacks, making it the perfect place to unwind and have a great time. The staff at The 2Funky Lounge are known for their attentiveness and friendly demeanor, ensuring that every customer feels welcome and comfortable.
Notably, the 2Funky Lounge has gained a reputation as a popular spot for group gatherings and celebrations. Whether it's a birthday party, a reunion, or just a casual night out with friends, this karaoke bar provides the perfect setting for creating memorable moments and sharing laughter-filled evenings.
So, if you're on the lookout for a fun-filled karaoke bar in Leicester, the 2Funky Lounge is undoubtedly the place to be. Come on down, sing your heart out, dance the night away, and create unforgettable memories at this incredible karaoke paradise.
The Red Lion: A Traditional British Pub with Real Ale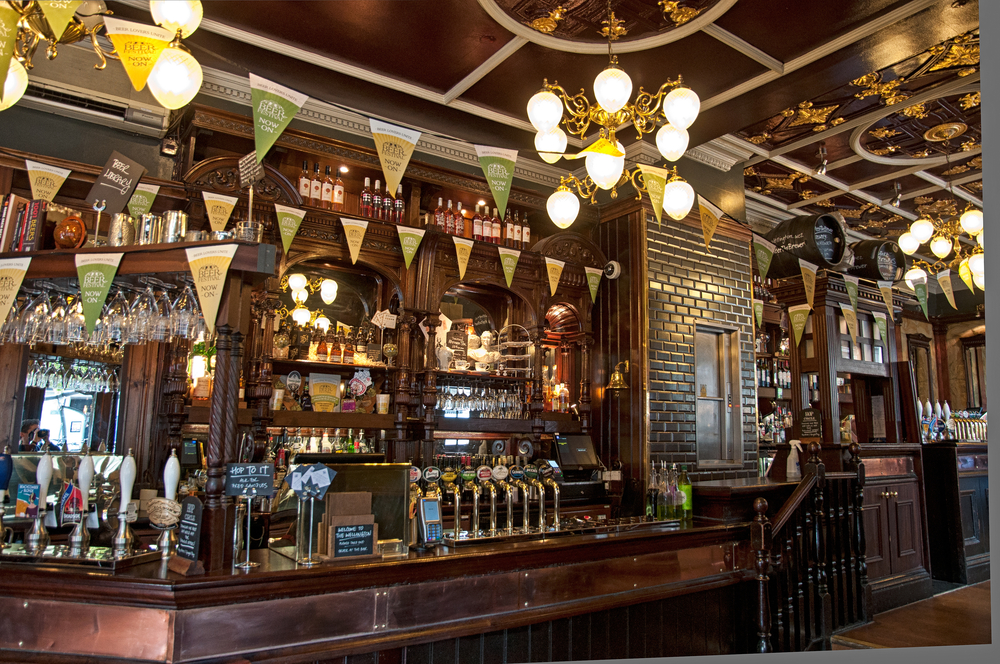 The Red Lion is not just any pub, but a traditional British pub in Leicester that takes pride in serving real ale.
Known for its authentic beers, this establishment offers a wide selection of over 20 draft options, ensuring there is something to suit every beer enthusiast's palate.
The charming British decorations within the pub create a welcoming atmosphere that adds to the overall experience.
What sets The Red Lion apart is its knowledgeable staff who are always ready to recommend the perfect drink for you.
And if you're not a fan of beer, there's no need to worry because this pub also offers a selection of spirits, wines, and non-alcoholic beverages.
With its rich history of more than 100 years, The Red Lion has become an integral part of Leicester's heritage.
Catering to both locals and tourists, it continues to celebrate and preserve the cherished traditions of British pub culture.
So, come and visit The Red Lion for an authentic British pub experience that not only pays homage to the past but also embraces the present.
The Electric Circus: A Vibrant Nightclub with Eclectic Music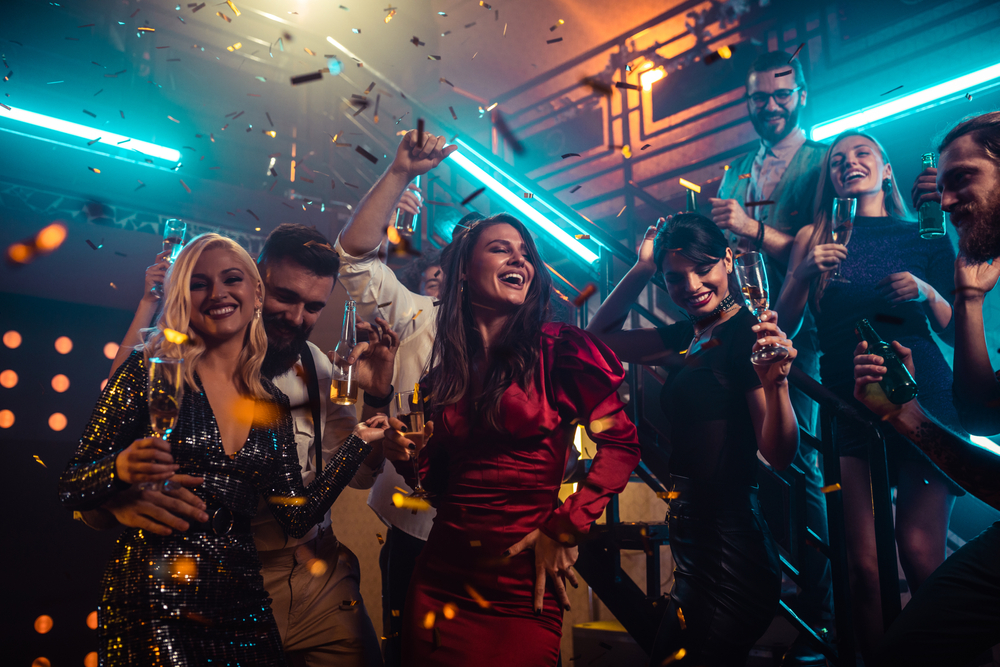 The Electric Circus: A Vibrant Nightclub with Eclectic Music is a popular venue in Leicester that offers a varied selection of music. Here you will find a range of genres such as indie rock, electronic music, hip hop, and disco to keep the crowd energised all night long. The nightclub also hosts frequent live performances by both local and international artists, creating a dynamic and interactive experience for all guests.
With its contemporary and stylish interior design, lively lighting, and comfortable seating areas, The Electric Circus provides an enjoyable and visually stimulating ambience. The spacious dance floor allows guests to exhibit their moves and groove to the beats in a lively atmosphere.
The club offers a wide selection of high-quality drinks, including cocktails, spirits, and beers, ensuring guests can find their preferred choice. With skilled bartenders providing efficient service, you are guaranteed a memorable night out at The Electric Circus: A Vibrant Nightclub with Eclectic Music in Leicester. Come and enjoy the unforgettable experience of indie tunes, electronic beats, and a vibrant and lively ambience.
The Starlight 2001: A Chic and Elegant Cocktail Bar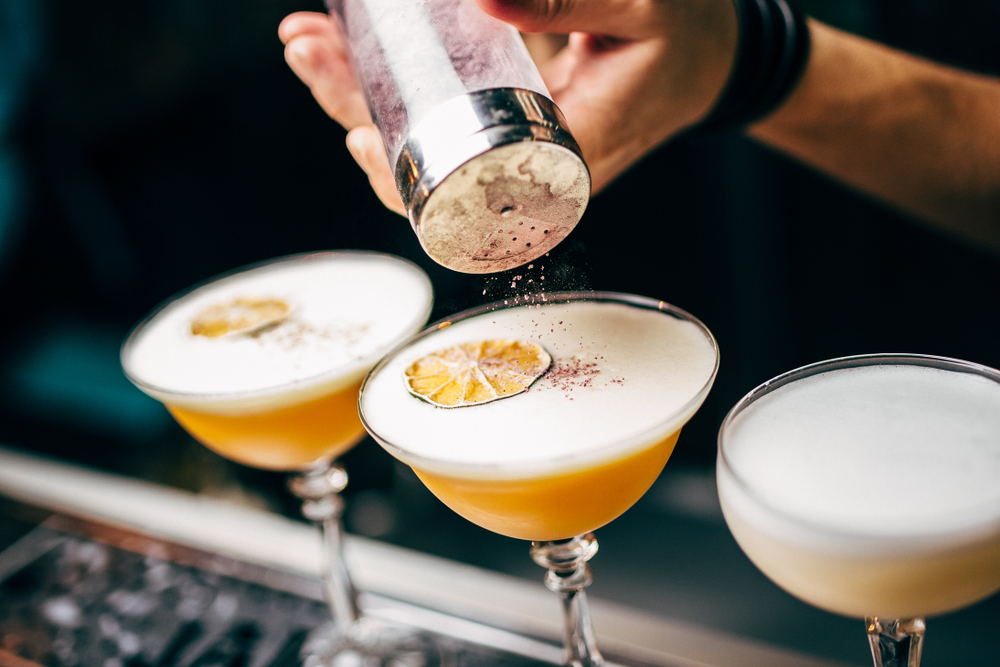 The Starlight 2001 is a sophisticated and stylish cocktail bar in Leicester. It provides a refined experience with delightful cocktails and luxurious decorations.
The lounge offers a wide selection of expertly prepared cocktails using the finest ingredients. The experienced mixologists at The Starlight 2001 are passionate about their craft and create distinctive and unforgettable cocktail experiences.
The softly illuminated space, comfortable seating, and stylish interior design create a cozy and intimate ambiance at The Starlight 2001.
The attentive and knowledgeable staff at The Starlight 2001 are well-versed in mixology and can suggest the perfect cocktail for you.
The Starlight 2001 has exceeded my expectations and is now my preferred destination for an elegant evening out.
Conclusion: Embracing the Diverse Spectrum of Leicester Nightlife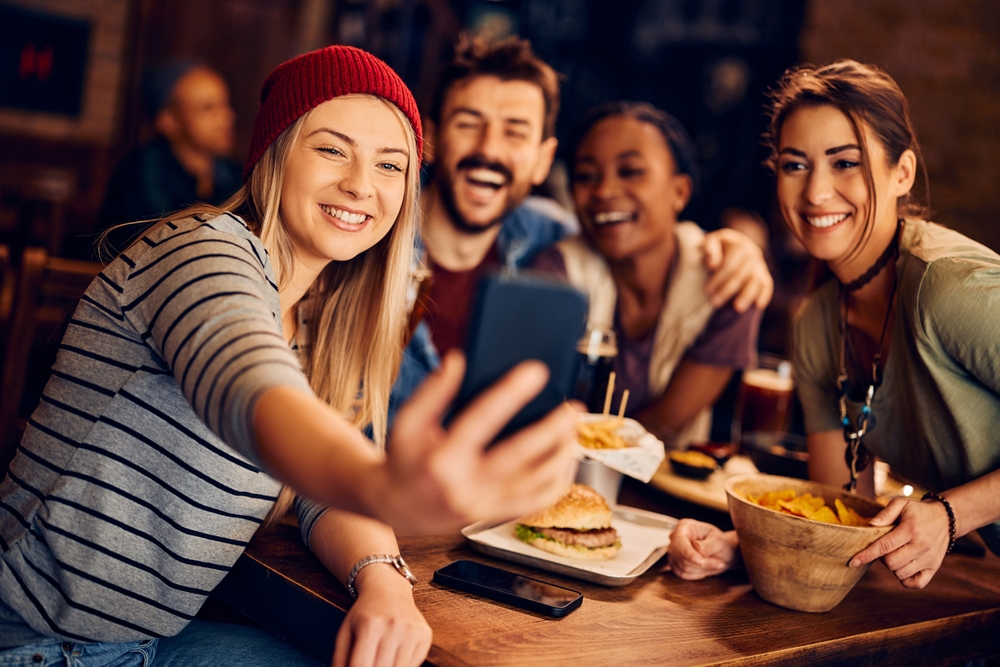 Leicester, with its rich tapestry of cultural influences and vibrant energy, offers a nightlife scene that is as diverse as it is exhilarating. From the eclectic bars and pulsating clubs to the unique experiences like Sixes Leicester, the city presents a myriad of options for every preference and mood, ensuring every night is a new adventure in the world of Leicester Nightlife.
Whether you are a local exploring new venues or a visitor eager to experience the city's nocturnal charm, Leicester's nightlife promises unforgettable experiences, enchanting atmospheres, and a plethora of musical and culinary delights. It's a city where every venue has a story to tell, where every night offers a symphony of experiences waiting to be discovered.
So, delve into the vibrant and eclectic world of Leicester Nightlife, explore the myriad of options available, and create memories that will last a lifetime in a city where the night is alive with possibilities and the spirit of celebration permeates every corner.