Nestled in the heart of England, Leicester is a city rich in history and culture, and it has blossomed into a vibrant hub for beer enthusiasts, particularly those with a penchant for craft varieties. The Leicester craft beer scene is a dynamic concoction of flavors, aromas, and experiences, offering a plethora of options for those keen to explore the world of artisanal brews.
In Leicester, the craft beer scene is a harmonious blend of innovation and tradition, with local breweries concocting distinctive and flavorful brews, and a myriad of establishments providing a curated selection of craft beers from around the globe. Whether you're a seasoned connoisseur with a refined palate or a casual drinker with a curiosity for new tastes, the city's diverse craft beer landscape promises a wealth of experiences waiting to be discovered.
In this guide, we will traverse the diverse spectrum of craft beer options available in the city, exploring renowned local breweries, such as Framework Brewery, and uncovering popular haunts like The Ale Wagon. We will delve into the nuanced art of pairing craft beers with delectable food and shed light on the vibrant communities and events that contribute to Leicester's lively craft beer culture.
So, prepare to embark on a journey of flavors and aromas, and uncover the essence and passion of the craft beer scene in Leicester. Whether you're a local resident or a visitor to the city, this guide is designed to elevate your craft beer journey, revealing the rich brewing heritage and the varied array of craft beers that Leicester has to offer.
The Best Craft Beer Bars and Pubs in Leicester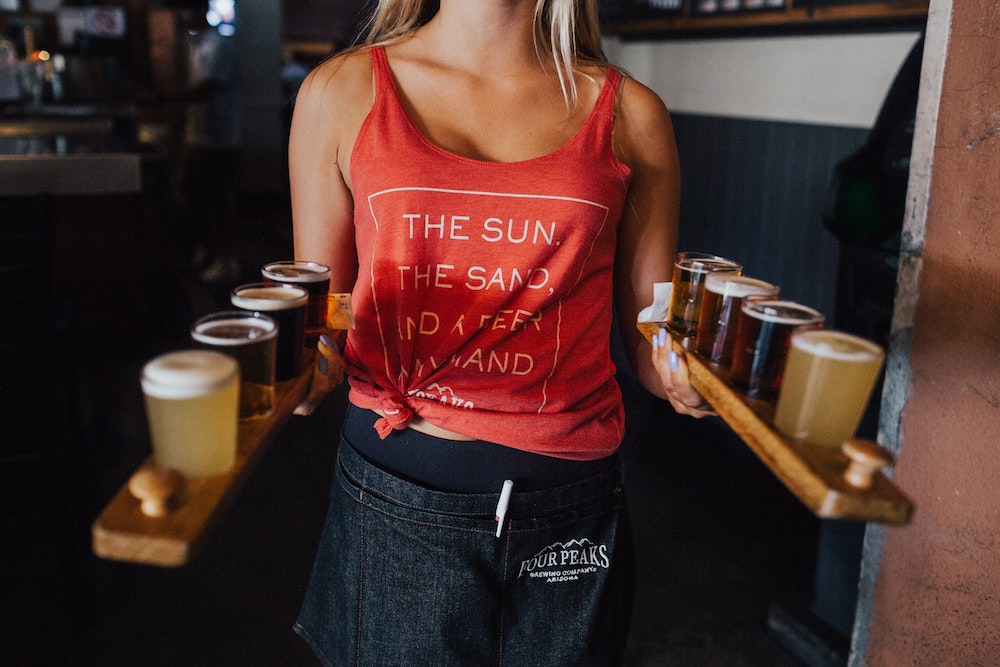 These establishments are the pillars of Leicester's thriving craft beer scene, providing a platform for both local and international brewers to showcase their creations. The best craft beer bars and pubs in Leicester are not just places to grab a drink; they are communities where beer enthusiasts can gather, share, and explore the myriad of flavors that craft beer has to offer.
In this section, we will delve into the eclectic range of bars and pubs that have earned their reputation as the best in Leicester, each contributing to the city's vibrant beer culture. Whether you are in search of a cozy nook to unwind with a pint or a lively venue to experience new brews, Leicester's craft beer bars and pubs offer a diverse array of experiences for every beer lover.
The Two-Tailed Lion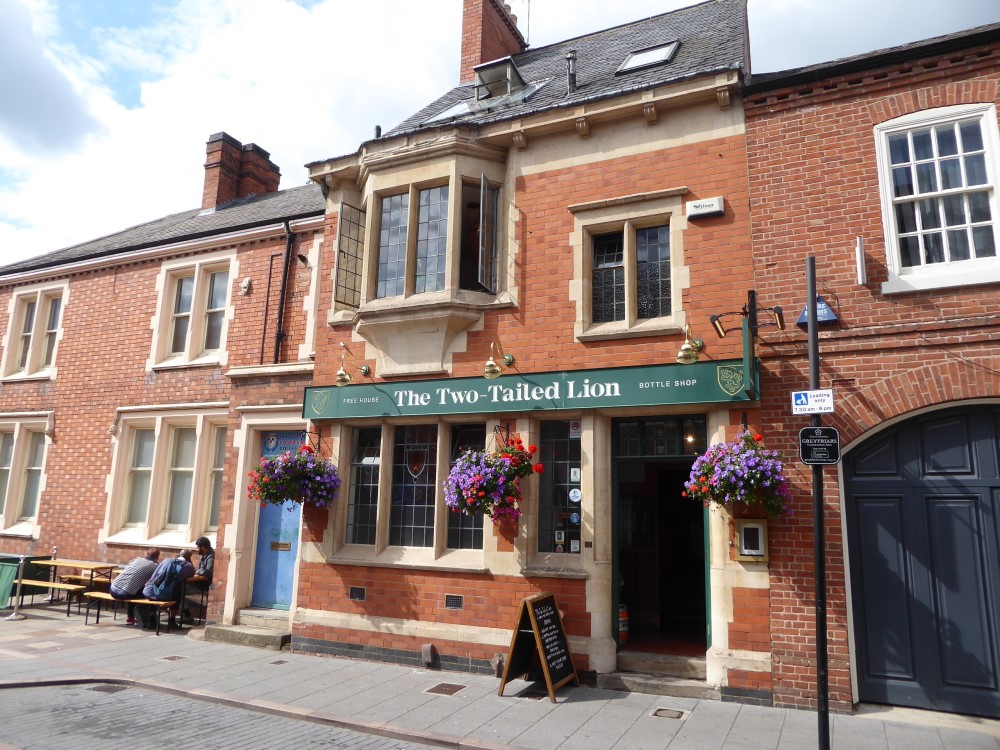 The Two-Tailed Lion is a popular craft beer pub in Leicester, UK. It offers 30 different craft beers on tap, along with bar snacks and light meals. The cozy and inviting atmosphere of The Two-Tailed Lion makes it a wonderful place to relax with friends.
Whether you're a craft beer enthusiast or new to the scene, The Two-Tailed Lion pub is a must-visit when you're in Leicester. Please be aware that the availability of specific beers may vary due to the ever-changing nature of craft beers. It's recommended to check with The Two-Tailed Lion establishment about their current offerings.
The Blue Boar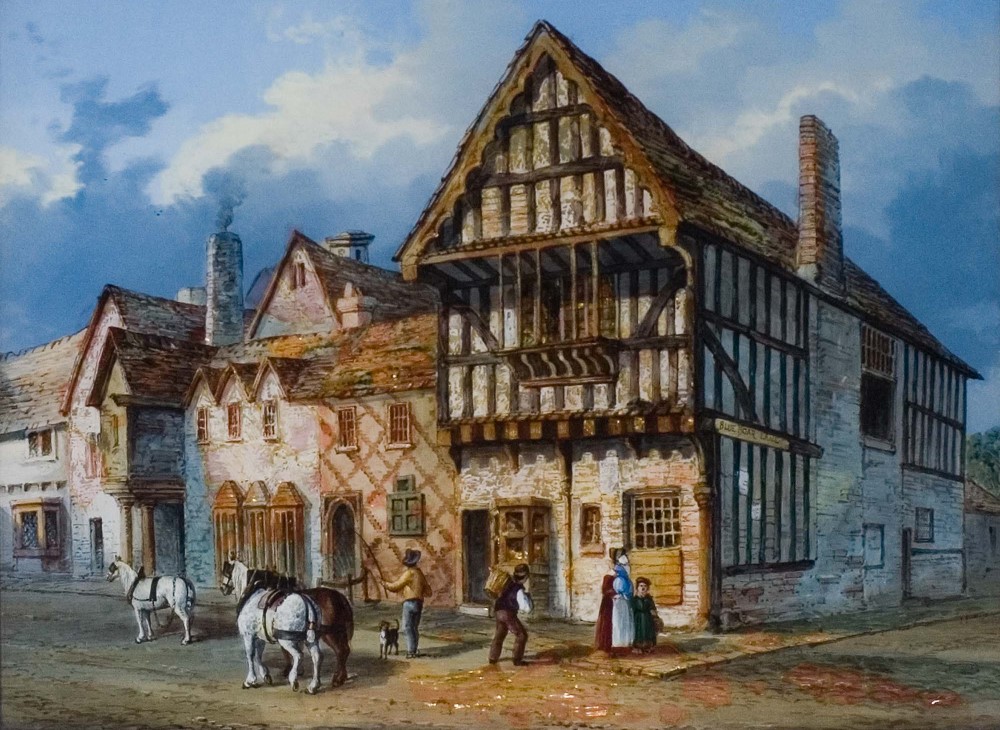 The Blue Boar in Leicester is an absolute must-visit for craft beer enthusiasts. Here are some key aspects of The Blue Boar establishment:
1. Historic Setting: The Blue Boar is situated in a beautifully restored historic building, which contributes to the unique atmosphere. The combination of traditional charm and craft beer culture at The Blue Boar creates a lasting impression.
2. Wide Beer Selection: The Blue Boar offers a diverse range of craft beers, with over 20 taps available. Whether you have a preference for hoppy IPAs, rich stouts, or refreshing lagers, The Blue Boar has something to cater to every palate.
3. Local Breweries: The Blue Boar takes pride in supporting Leicester-based breweries and showcasing the vibrant beer scene of the city. This provides visitors to The Blue Boar with an opportunity to sample and appreciate the distinct and locally crafted brews.
4. Regular Tap Takeovers: The Blue Boar frequently hosts tap takeovers, where breweries feature a selection of their own beers. This enables visitors to The Blue Boar to explore the offerings of specific breweries and discover new favorites.
5. Beer Knowledge: The staff at The Blue Boar possess a deep passion and extensive knowledge about craft beer, including different styles, flavor profiles, and brewing processes. They are readily available at The Blue Boar to assist patrons in selecting the perfect beer to suit their individual preferences.
The Lansdowne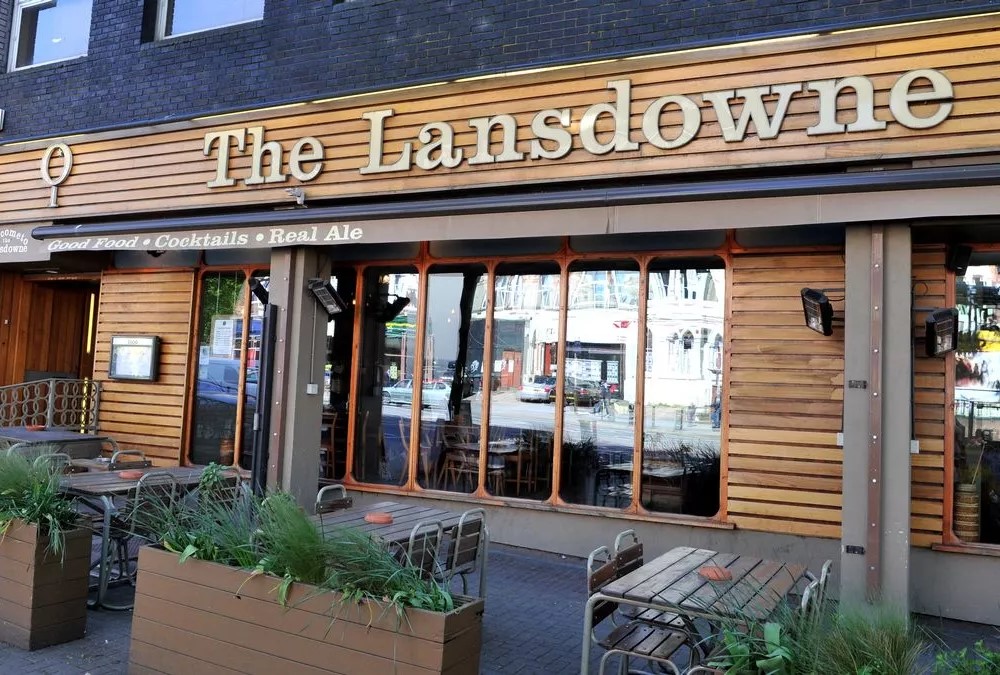 The Lansdowne in Leicester is an esteemed craft beer bar known for its variety of beers and lively ambiance.
As the flagship feature of The Lansdowne, our passionate and well-informed staff at the bar can recommend beers based on your preferences.
With over 30 craft beers on tap, including hoppy IPAs, rich stouts, and refreshing lagers, The Lansdowne has something for every beer enthusiast.
We take pride in supporting and promoting the local craft beer scene by showcasing beers from Leicester and nearby areas.
In addition to our exceptional beer selection, The Lansdowne regularly hosts beer-related events and tastings where patrons can explore and appreciate different craft beer offerings.
Our comfortable setting provides a cosy and welcoming environment, making it the perfect place to unwind and relish a pint with friends.
Craft beer connoisseurs and casual drinkers alike are drawn to The Lansdowne for its vibrant atmosphere and exceptional service.
When in Leicester, be sure to visit The Lansdowne for a distinctive craft beer experience.
With our knowledgeable staff, extensive beer selection, and lively ambiance, it's an essential destination for beer enthusiasts.
The Bottle Garden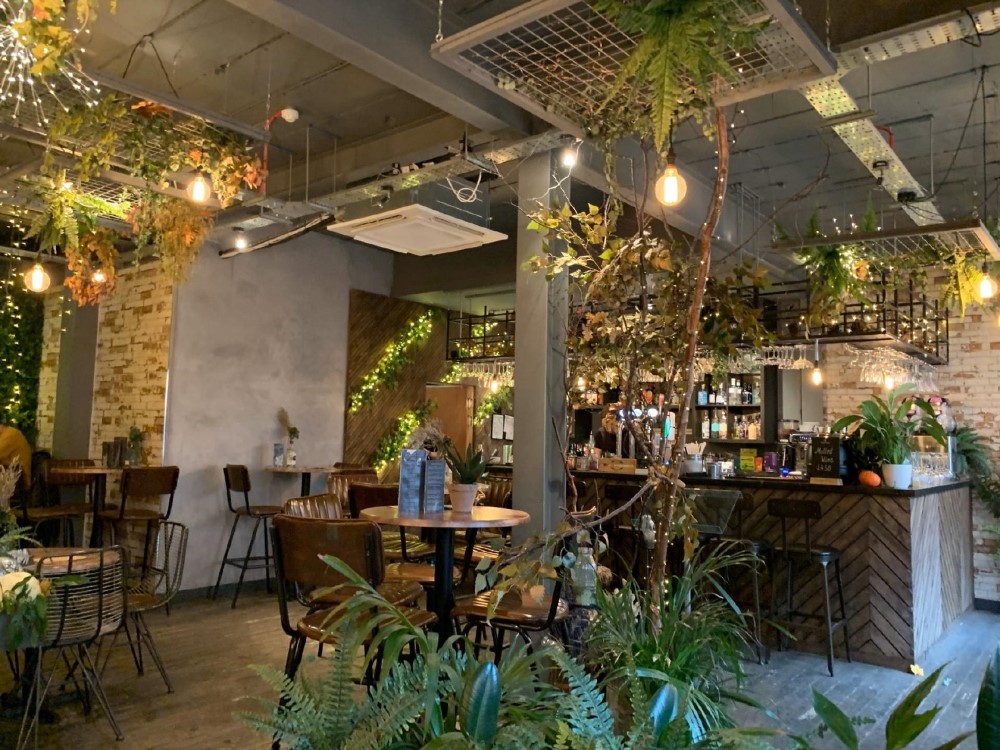 The Bottle Garden is a unique and innovative concept in the Leicester craft beer scene. It is a bar that promotes sustainability by serving beers in reusable bottles.
The Bottle Garden is conveniently located in the City Centre and offers 20 beers on tap. What makes The Bottle Garden special is their commitment to sustainability. By serving beers in reusable bottles, they actively reduce waste and promote eco-friendly practices. This benefits both the environment and the overall experience for beer enthusiasts.
Customers at The Bottle Garden can enjoy a wide variety of craft beers while contributing to a sustainable future. The reusable bottles not only reduce plastic waste but also eliminate the need for can or bottle recycling. This sustainable approach demonstrates The Bottle Garden's dedication to cultivating a greener beer culture in Leicester.
Whether you are a craft beer aficionado or someone looking to try something new, The Bottle Garden is the perfect place to unwind and enjoy the Leicester craft beer scene. By supporting The Bottle Garden, you can indulge in delicious beers while making a positive impact on the environment.
The Rutland and Derby
The Rutland and Derby in Leicester is an esteemed craft beer establishment with a broad range of beers on offer. These are some notable aspects of The Rutland and Derby:
Location: Millstone Lane, Leicester
Beer Selection: Over 50 craft beers available
Atmosphere: Animated and spirited
Food: Varied menu of traditional pub favourites
Events: Regular live music performances
The central location of The Rutland and Derby on Millstone Lane ensures easy access for craft beer enthusiasts in Leicester. With a selection of over 50 craft beers, beer enthusiasts can explore different styles and flavors. The spirited and animated atmosphere enhances the experience of savouring a pint with friends or fellow beer enthusiasts.
In addition to its impressive beer selection, The Rutland and Derby also offers a diverse food menu with popular pub dishes that perfectly complement the beer choices. Whether you're in search of a quick snack or a complete meal, there are options to satisfy all cravings.
For those seeking entertainment, The Rutland and Derby hosts regular live music performances, creating a lively and energetic ambiance. Whether you are a beer connoisseur, a food lover, or a fan of live music, The Rutland and Derby is a must-visit destination within Leicester's craft beer scene.
The West End Brewery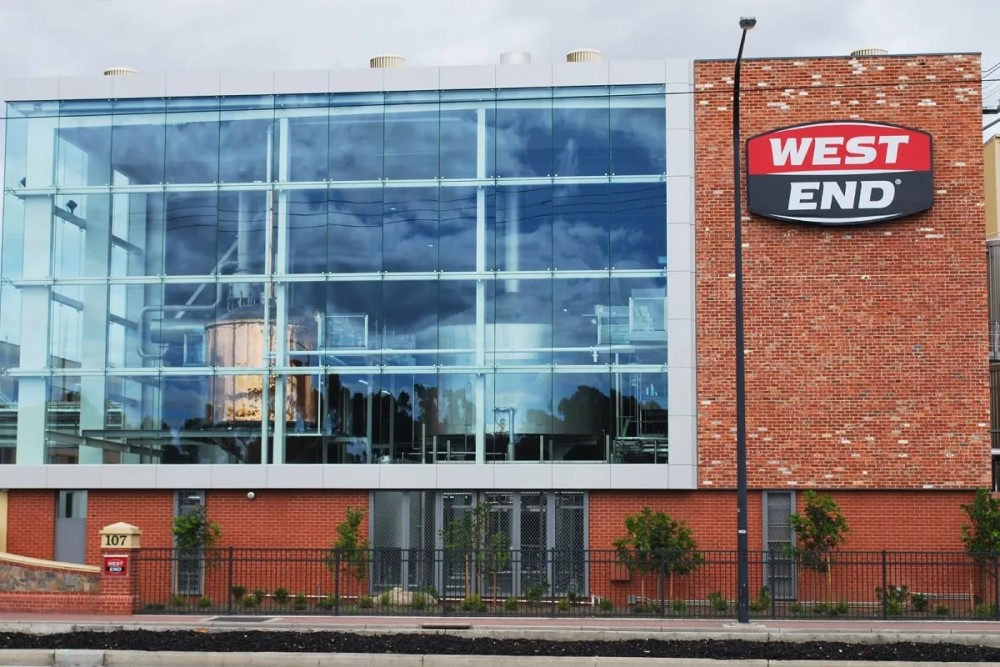 The West End Brewery in Leicester is a prominent craft beer establishment. It offers a wide selection of craft beers crafted with precision and passion. To understand the brewery's offerings, refer to the table below:
The West End Brewery prides itself on using high-quality ingredients and traditional brewing techniques, resulting in consistent and exceptional flavours in every beer. With options ranging from hoppy ales to robust stouts, there is something for every craft beer enthusiast.
For visitors to the West End Brewery, we suggest trying their flight option, which allows you to sample a variety of beers, and exploring their seasonal and limited edition releases. The knowledgeable staff is always available to provide recommendations and share their expertise. So, make sure to visit The West End Brewery and experience the best of Leicester's craft beer scene.
Local Leicester Craft Breweries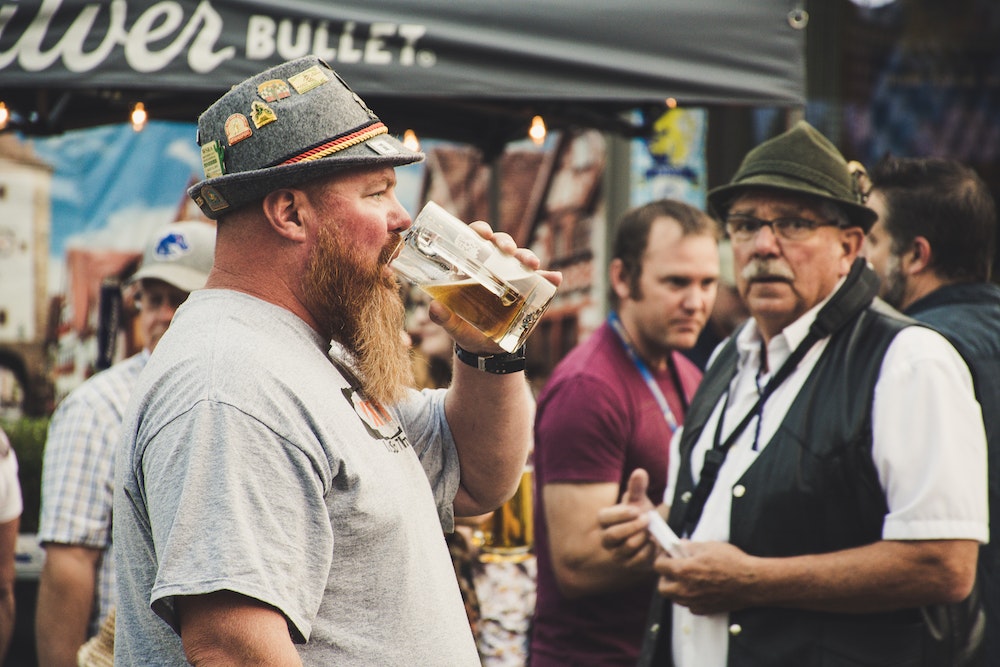 The local Leicester craft breweries are the heartbeat of the city's vibrant beer scene, offering a diverse array of artisanal brews that cater to a variety of palates. From innovative flavor profiles to refined versions of classic ales, these breweries are a testament to the creativity and passion inherent in the craft beer community in Leicester.
In this section, we will explore the distinctive breweries that are shaping the local craft beer landscape, contributing to Leicester's reputation as a destination for beer enthusiasts. Whether you are a seasoned connoisseur or a casual beer lover, the local breweries in Leicester promise a journey of discovery and delight through the world of craft beer.
Framework Brewery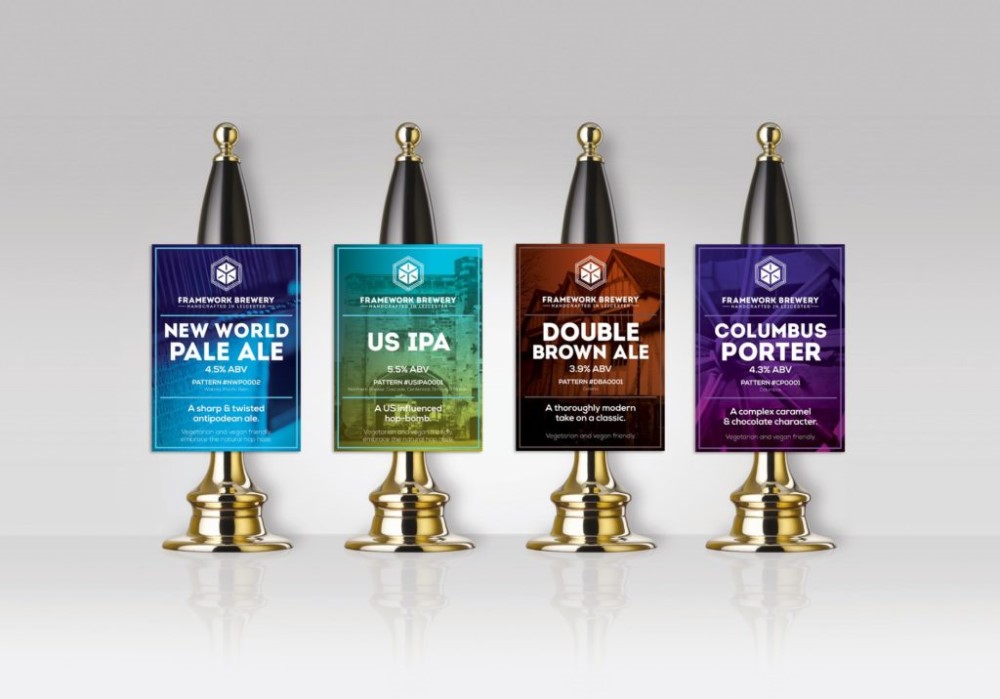 Framework Brewery, located in Leicester, is a craft beer brewery that was established in 2016. They specialize in producing high-quality craft beers, such as the Framework Pale Ale, Framework IPA, and Framework Stout.
One notable aspect of Framework Brewery is their focus on inventive and experimental flavors. They consistently push the boundaries of traditional beer styles, offering exciting tasting experiences to beer enthusiasts.
Framework Brewery's beers are available in local pubs and bars in Leicester. For a more immersive experience, you have the option to visit their tasting room to sample their beers and learn about their brewing process.
The brewery actively engages with the local beer community by hosting regular taproom events and participating in beer festivals. These occasions allow beer lovers to taste their latest creations and interact with the brewing team.
With their dedication to brewing exceptional craft beers and their commitment to innovation, Framework Brewery is a must-visit destination for craft beer enthusiasts in Leicester.
Charnwood Brewery
Charnwood Brewery, a prominent player in the Leicester craft beer scene, has established itself as a popular and respected brewery in the region, offering a wide range of high-quality craft beers.
When exploring Charnwood Brewery and its offerings, key factors to consider include their use of local ingredients, commitment to traditional brewing techniques, and focus on unique and innovative flavors.
The brewery sources many of its ingredients locally, including malted barley from nearby farms, infusing their beers with a distinct and authentic taste. This emphasis on local ingredients not only supports the community but also guarantees freshness and quality.
Charnwood Brewery takes pride in its use of traditional brewing methods, meticulously crafting each beer and paying attention to every detail of the brewing process. This dedication to tradition results in beers with rich flavor profiles and an exceptional drinking experience.
One standout feature of Charnwood Brewery is their ability to create unique and innovative flavors. Constantly experimenting with different ingredients and recipes, they push boundaries to deliver exciting and distinctive beers to their customers. This commitment to creativity sets them apart in the craft beer industry.
For craft beer enthusiasts and those looking to explore the Leicester craft beer scene, a visit to Charnwood Brewery is a must. Their use of local ingredients, dedication to traditional brewing techniques, and innovative flavors make them an outstanding brewery in the region. Try their beers and experience the true essence of Leicester craft beer.
Anstey Ale Brewery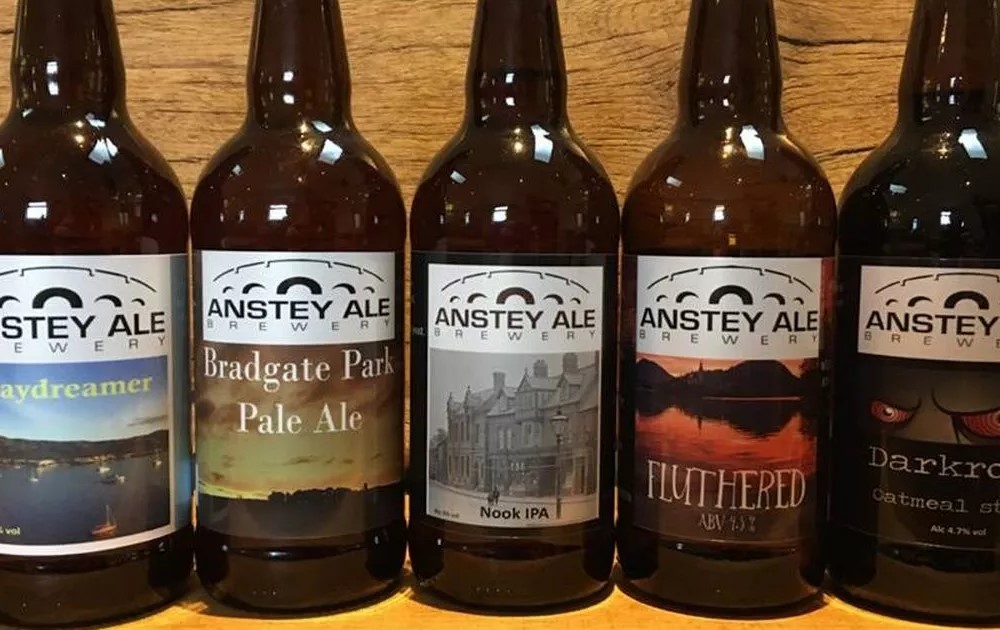 Anstey Ale Brewery, situated in Anstey, Leicester, was established in 2008. This craft beer brewery is renowned for its wide range of distinctive and flavorful ales. The brewery takes pride in its dedication to quality and expertise, brewing each batch with the finest ingredients.
Anstey Ale Brewery offers a diverse selection of ales, catering to various tastes and preferences. They have a variety of flavors, ranging from light and refreshing to bold and robust. Whether you prefer a traditional British bitter or a hoppy IPA, you will find something to please your palate at Anstey Ale Brewery.
In addition to their regular beers, Anstey Ale Brewery also produces seasonal and limited-edition brews, providing beer enthusiasts with the opportunity to try new and exciting flavors. The team at Anstey Ale Brewery is passionate about pushing the boundaries of brewing and creating innovative beers.
When you visit Anstey Ale Brewery, you will be welcomed by a warm and inviting atmosphere. The brewery frequently hosts events and tastings, allowing you to learn about the brewing process and meet the brewers. Whether you are an experienced beer connoisseur or just beginning to explore craft beer, a visit to Anstey Ale Brewery is essential for any beer lover.
Elliswood Brewery
Elliswood Brewery, located in Leicester, UK, is a renowned craft brewery specializing in brewing high-quality IPA, Pale Ale, and Stout. With its establishment in 2015, Elliswood Brewery has gained a strong reputation for its innovative and premium brews.
One distinctive feature of Elliswood Brewery is its inviting taproom, where visitors can savor freshly brewed beers straight from the source. The taproom offers a warm and welcoming ambiance, making it an ideal spot to enjoy a pint of beer with friends.
Customers who prefer outdoor seating can take advantage of the provided outdoor seating area at Elliswood Brewery. The brewery caters to those who wish to bring their favorite brews home by offering convenient takeaway options.
Elliswood Brewery takes pride in its beer garden, which provides an idyllic and serene setting for beer enthusiasts to relish their beverages amidst nature.
If you are looking for a craft brewery experience in Leicester, look no further than Elliswood Brewery. With specialty beers, a friendly taproom, outdoor seating, takeaway options, and a delightful beer garden, Elliswood Brewery has everything you need to enjoy an exceptional beer experience.
The Langton Brewery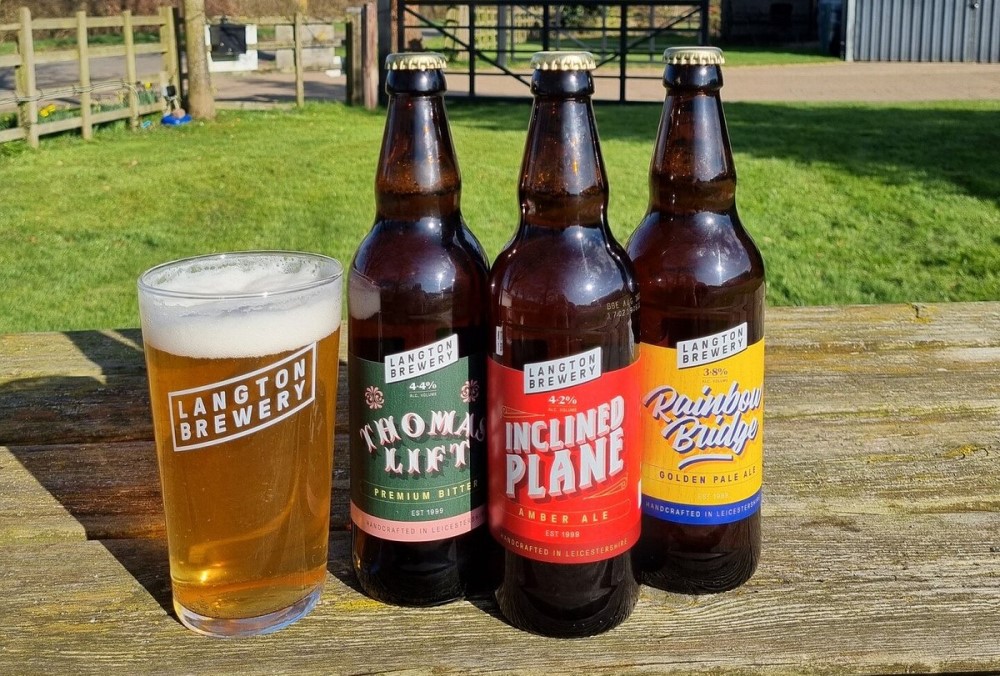 The Langton Brewery is an exceptional brewery in the craft beer scene in Leicester. It is well-known for its commitment to producing a wide variety of high-quality beers. Here are some important points to note about The Langton Brewery:
Selection of Beers: The Langton Brewery offers a diverse range of beers that cater to different preferences. Their range includes pale ales, IPAs, stouts, and more.
Locally-Sourced Ingredients: The brewery takes pride in using ingredients sourced from local suppliers. They support local farmers and businesses while ensuring the freshest and highest-quality ingredients for their beers.
Craftsmanship: The Langton Brewery takes pride in its craftsmanship. Each beer is carefully brewed and crafted to provide a unique and enjoyable drinking experience.
Community Involvement: The brewery actively engages with the local community. They support local events, collaborate with other businesses, and participate in charity initiatives.
Taproom Experience: Visitors can enjoy the complete Langton Brewery experience at their taproom. The taproom provides a warm and welcoming atmosphere where beer enthusiasts can sample the brewery's offerings and learn more about the brewing process.
True story: I visited The Langton Brewery during a beer festival. The atmosphere was vibrant, with people enjoying the delicious beers and engaging in lively conversations. I tried their flagship IPA, which had a perfect balance of hoppy bitterness and citrus flavors. I was impressed by the attention to detail and the passion that went into crafting each beer. The Langton Brewery is a must-visit for any beer lover in Leicester.
Exploring the Leicester Craft Beer Scene: A Taster Tour
Leicester possesses a thriving craft beer scene. To explore the craft beer scene in Leicester, a tasting tour is a must-do activity. Throughout the tour, you will have the opportunity to visit various breweries and sample a range of unique craft beers. Each brewery offers its own selection of beers, allowing you to discover different styles and flavors that suit your preferences.
One essential visit on the tour is Framework Brewery. They are renowned for their innovative brews that incorporate diverse ingredients and techniques, resulting in captivating flavors.
Another stop that shouldn't be overlooked is the West End Brewery. Specializing in traditional English ales, they produce beers of high quality and balance, showcasing meticulous attention to detail.
And let's not forget about the Charnwood Brewery. They stand out for their commitment to sustainability and their use of local ingredients. Their beers are brewed with locally sourced hops and barley, resulting in a fresh and unique taste that truly represents the essence of Leicester.
Exploring the craft beer scene in Leicester through this tasting tour will allow you to discover new breweries and expand your knowledge of beer. Whether you are an experienced beer connoisseur or just starting your craft beer journey, this tour will delight your taste buds and give you a deeper appreciation for Leicester's craft beer scene. So gather your friends, raise a glass, and embark on a memorable beer adventure in Leicester.
What Makes Craft Beer Different from Regular Beer?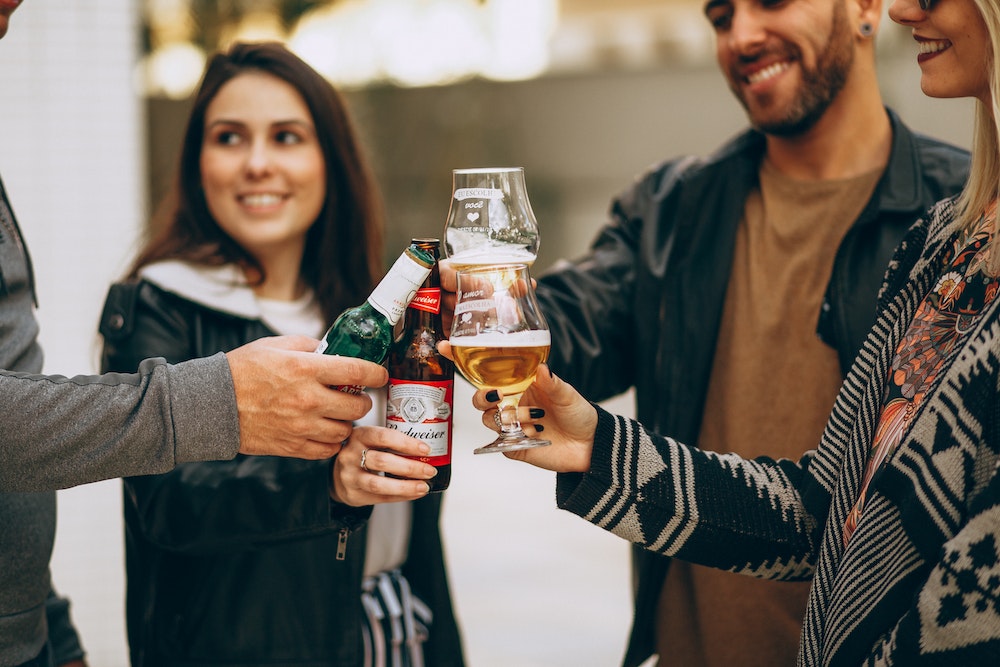 Craft beer stands apart from regular beer in various ways. It is brewed using exceptional ingredients such as malted barley, hops, yeast, and water. Craft brewers are known for their exploration of different hop varieties and malt types, which allows them to craft unique and distinctive flavors.
Unlike mass-produced beers, craft beer is produced in small batches by independent brewers who prioritize their expertise and employ traditional brewing methods. This hands-on approach enables the production of flavors that are both one-of-a-kind and intricate.
Craft beer offers a wide range of flavor profiles and styles, ranging from hop-forward IPAs to indulgent stouts. Craft brewers are constantly pushing the boundaries of taste by utilizing innovative ingredients and brewing techniques, resulting in beer styles that are truly exceptional.
Often, craft beer is closely associated with local and independent breweries, which not only contribute to the local economy but also foster a sense of community.
Craft beer is the product of boundless creativity and experimentation, with brewers consistently exploring new ingredients, techniques, and flavor combinations. This continuous pursuit of innovation gives rise to a vibrant and diverse craft beer culture.