Dallas, renowned for its vibrant arts district, historic landmarks, and a skyline punctuated by modern skyscrapers, offers more than just urban attractions. For those who find solace in the gentle arc of a golf swing and the satisfaction of a ball well-hit, Dallas presents a different kind of playground.
Nestled amidst the city's bustling neighborhoods are some of the country's most pristine golf courses. These aren't just stretches of manicured greens; they are masterpieces of design, blending the natural Texan landscape with world-class amenities. Whether you're a seasoned golfer aiming for that perfect swing or a newbie looking to spend a leisurely day outdoors, Dallas's golf courses promise an experience that's both challenging and rejuvenating.
In this guide, we'll tee off to explore the top 5 golf courses in Dallas. From courses that have hosted prestigious tournaments to those offering panoramic city views, each promises a unique blend of sport, nature, and luxury. So, grab your clubs and join us on this journey, as we uncover the best spots in Dallas for a golfing day out.
Our Top 5 Golf Courses in Dallas for a Day Out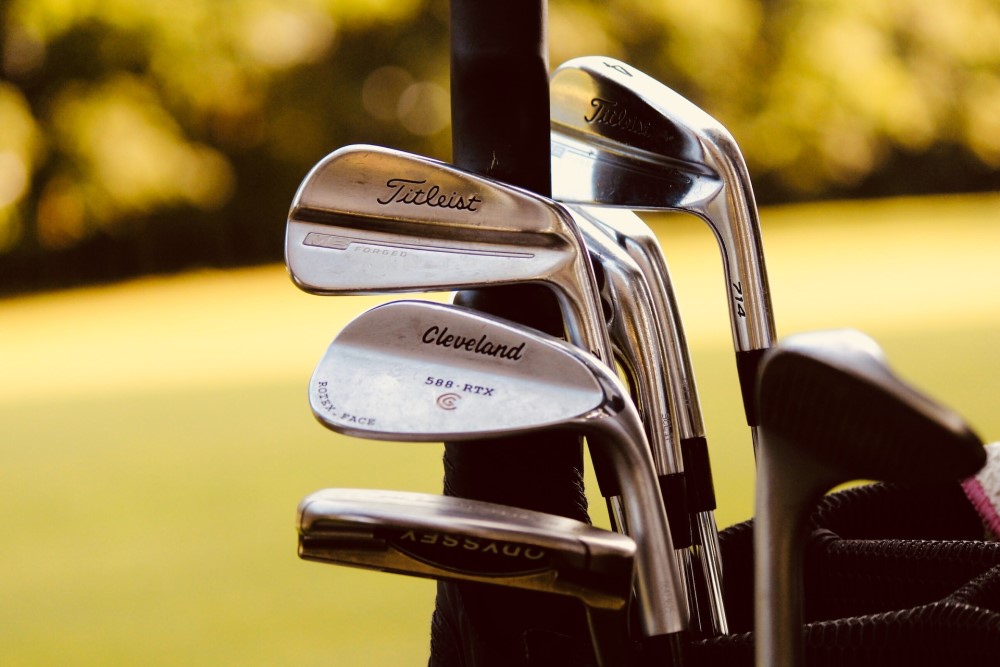 Dallas, a city known for its dynamic urban scene and rich cultural heritage, also boasts some of the finest golf courses in the country. For those with a passion for the sport or simply looking for a serene day out amidst manicured greens and challenging terrains, Dallas offers a plethora of options.
In this guide, we've curated a list of the top 5 golf courses that stand out not just for their design and amenities, but also for the unique experiences they offer. Whether you're a seasoned pro or a casual golfer, these courses promise a blend of challenge, beauty, and relaxation. So, grab your clubs, and let's embark on a journey to discover the best golfing gems in Dallas!
Royal Oaks Country Club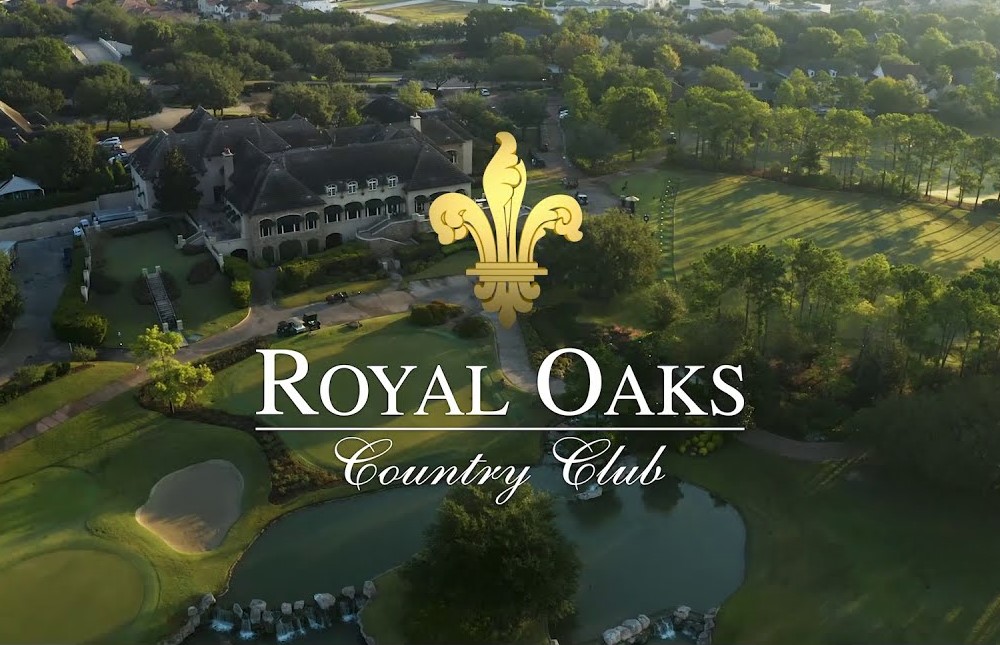 Royal Oaks Country Club is a top-choice for golfers in Dallas. There are numerous reasons why this club stands out:
Championship course: The club offers a challenging and enjoyable golf course at the championship level, catering to golfers of all abilities. The course features well-maintained fairways, strategically placed bunkers, and pristine greens.
Picturesque surroundings: The club is located in a beautiful setting, surrounded by lush greenery and stunning landscaping. Golfers can enjoy a tranquil and peaceful atmosphere while playing.
Excellent amenities: Royal Oaks Country Club provides top-notch facilities to enhance the overall golfing experience. Along with the golf course, the club offers a practice range, putting green, and state-of-the-art facilities for golf instruction. Golfers can also take advantage of the clubhouse, which provides dining options, locker rooms, and a pro shop.
Membership benefits: Members of Royal Oaks Country Club have access to exclusive events, tournaments, and social activities. They also enjoy discounted rates, priority tee times, and reciprocal privileges at other golf clubs.
Pro-tip: To fully enjoy your visit, it is advisable to book your tee time in advance and arrive early to make use of the practice facilities. Remember to bring your own golf clubs and wear appropriate attire for a seamless and enjoyable golfing experience.
Dallas National Golf Club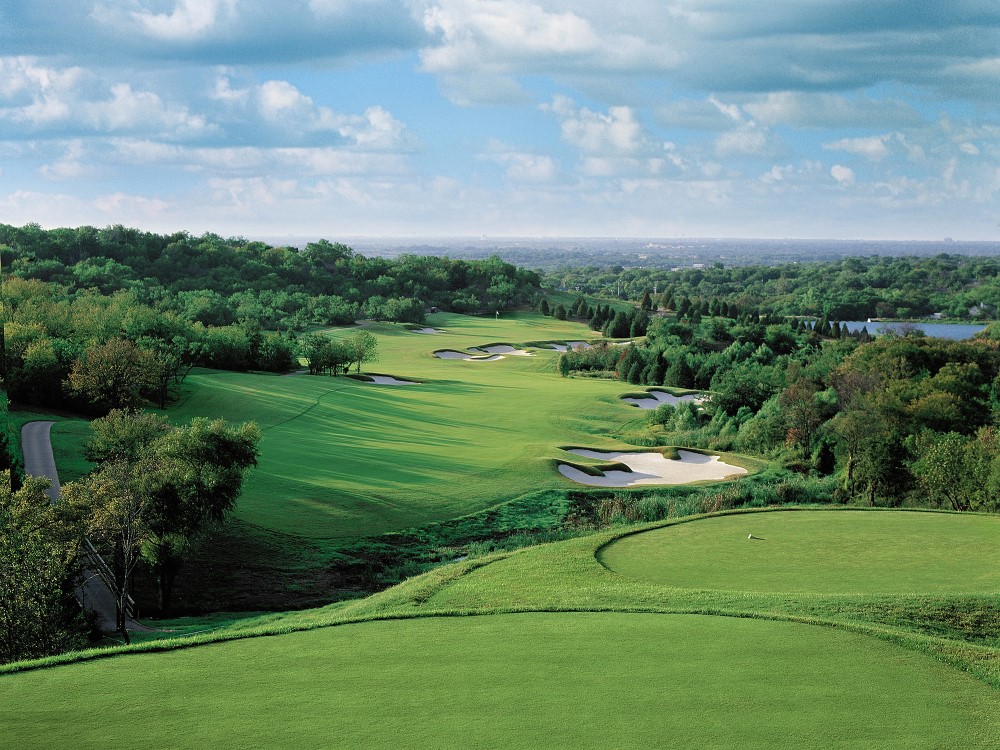 Dallas National Golf Club is highly renowned for its impeccable course conditions and challenging layout. The club boasts a championship golf course, skillfully designed by esteemed golf architect Tom Fazio. Players can expect an exceptional golfing experience with meticulously maintained fairways and greens.
Golfers are provided with various amenities including a professional shop, practice facilities, and a clubhouse. While playing, golfers at Dallas National Golf Club have the opportunity to savor the breathtaking views of the Texan countryside.
If you are in search of a top-notch golfing experience in Dallas, Dallas National Golf Club is definitely worth considering. It offers a demanding course, stunning vistas, and excellent facilities. Whether you are an experienced golfer or a beginner, the club ensures a satisfying and memorable golfing experience.
Be sure to visit Dallas National Golf Club during your next golfing excursion.
Four Seasons Resort and Club Dallas at Las Colinas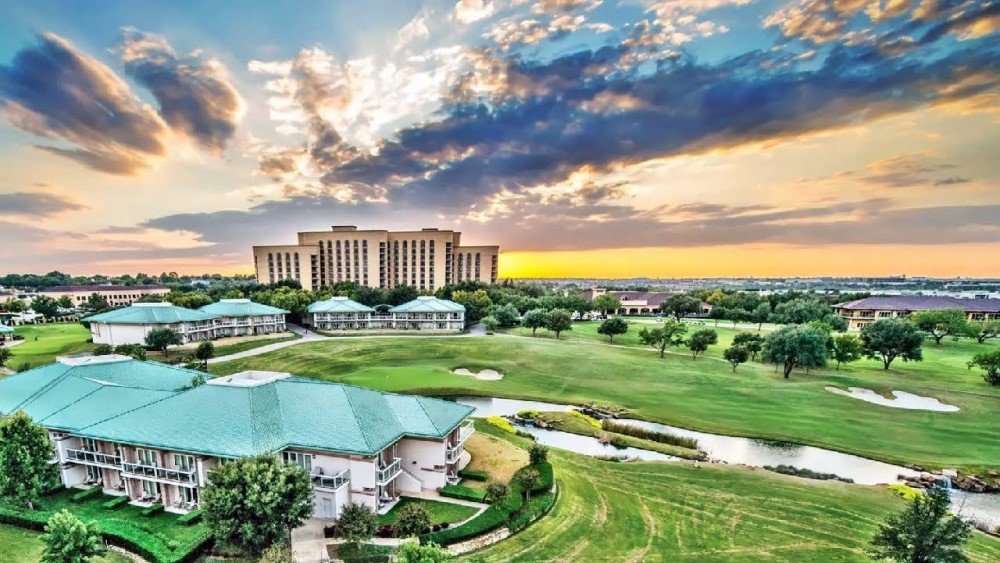 Four Seasons Resort and Club Dallas at Las Colinas is a leading golf destination in Dallas, UK. This exquisite resort provides a distinctive and memorable golfing experience.
The resort features a demanding championship golf course with beautiful fairways and well-maintained greens.
Exceptional service and facilities are offered to golfers, ensuring an unforgettable experience.
Cutting-edge practice amenities, including a driving range and putting greens, are available.
The resort provides wellness facilities such as a spa, fitness centre, and swimming pools for relaxation and renewal.
Regardless of whether you are an experienced golfer or a beginner, this resort offers everything you need for a day of enjoyment on the course.
With stunning surroundings and impeccable service, Four Seasons Resort and Club Dallas at Las Colinas is an excellent choice for golf enthusiasts in Dallas, UK.
Trinity Forest Golf Club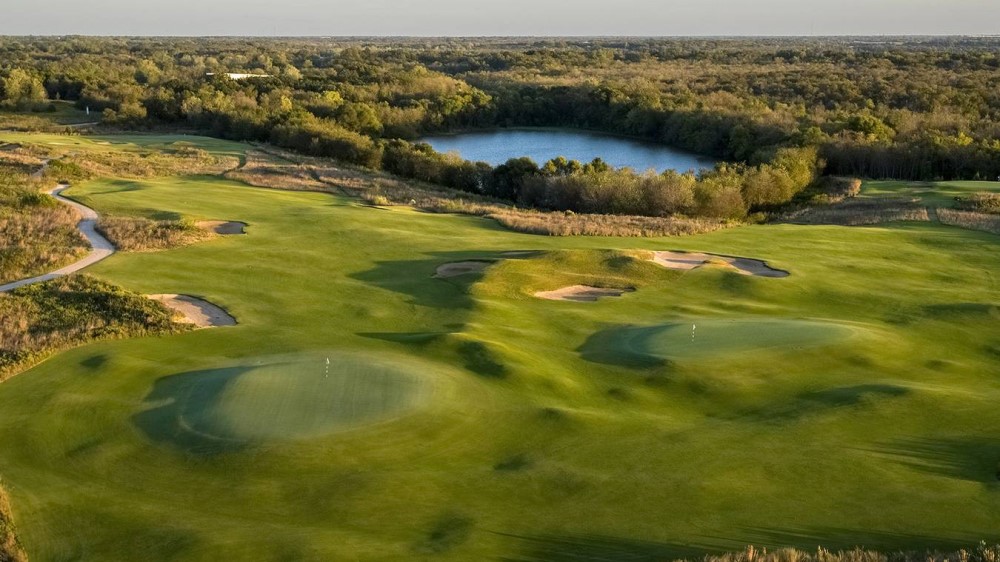 Trinity Forest Golf Club is a prestigious golf course situated in Dallas. It provides a one-of-a-kind and memorable golfing experience. The club is renowned for its excellent amenities and breathtaking natural surroundings. Designed by Bill Coore and Ben Crenshaw, it offers a demanding yet enjoyable game for golf aficionados.
The well-maintained fairways and flawless greens create optimal conditions for an exceptional round of golf. The course showcases strategic bunkers, undulating terrain, and strategically placed water hazards, adding excitement and complexity to the game.
What sets Trinity Forest Golf Club apart is its dedication to sustainability. It is built on a landfill, showcasing the successful integration of environmental reclamation into a golf course. This commitment ensures that playing at Trinity Forest Golf Club is a truly unique experience.
Golfers can also take advantage of the state-of-the-art practice facilities, which include a driving range, chipping area, and putting green. These amenities offer opportunities to enhance skills and improve the game.
Whether you are an experienced golfer or a novice, Trinity Forest Golf Club guarantees an unforgettable golfing experience. The club's stunning landscape, challenging course layout, and commitment to sustainability make it the premier choice for golf enthusiasts in Dallas. Visit Trinity Forest Golf Club for an extraordinary golfing experience.
Cowboys Golf Club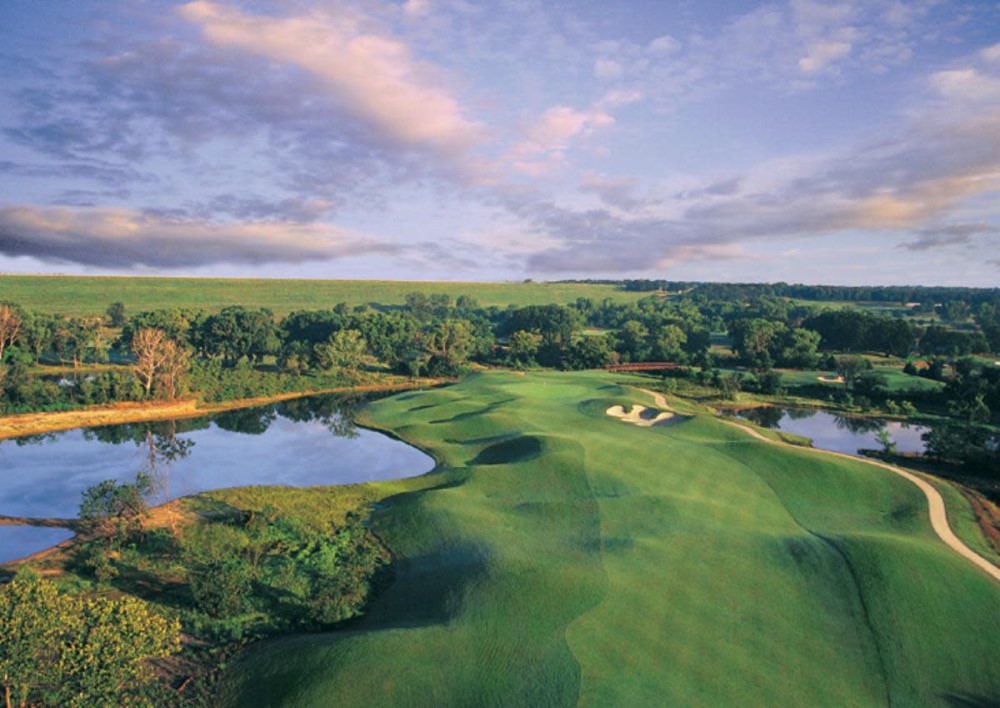 The Cowboys Golf Club in Dallas is an esteemed golfing destination. It offers an exceptional golfing experience with challenging yet enjoyable rounds on a well-maintained 18-hole championship course.
The club is also renowned for its association with the Dallas Cowboys football team, which allows golfers to fully immerse themselves in the Cowboys' spirit and atmosphere.
Outstanding facilities, including a comprehensive clubhouse, professional golf instruction, and a well-equipped pro shop, further enhance the overall experience.
The Cowboys Golf Club's meticulous attention to detail and commitment to providing a memorable golfing experience sets it apart from other courses in Dallas.
Interesting Fact: The Cowboys Golf Club is the world's first golf course themed around the NFL, making it a must-visit destination for both golf and football enthusiasts.
Why Dallas is a Great City for Golf Enthusiasts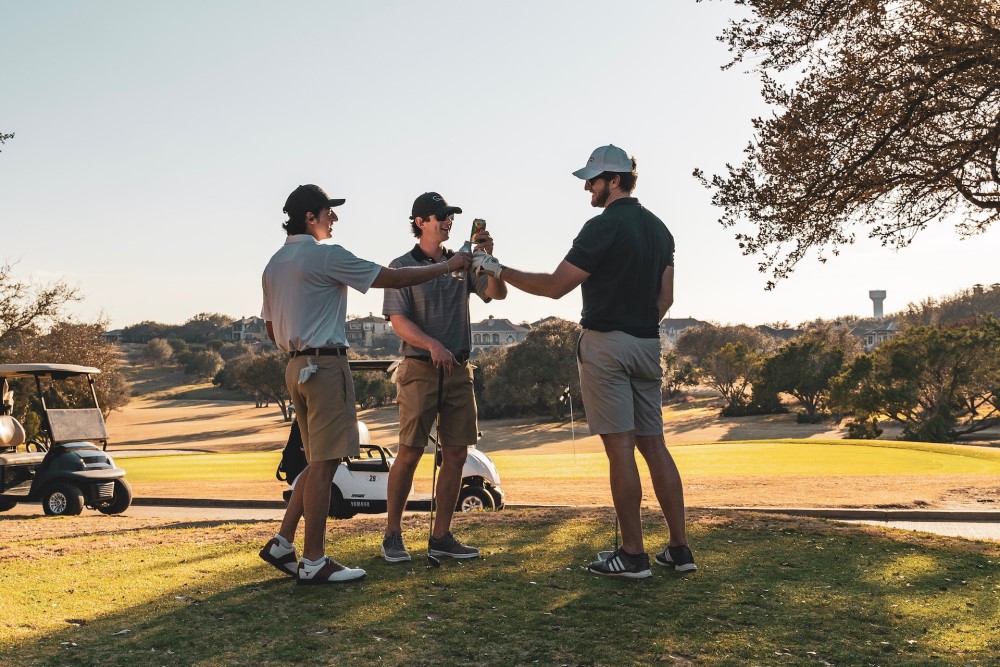 Dallas, often recognized for its bustling urban life, iconic skyline, and rich cultural tapestry, holds a special allure for golf enthusiasts. The city's commitment to the sport, combined with its unique geographical and climatic advantages, makes it a golfer's paradise. Here's why:
Diverse Landscape: Dallas's topography is a delightful blend of rolling plains, gentle hills, and lush greenery. This diverse landscape provides the perfect canvas for golf course designers to craft courses that challenge and excite players of all skill levels.
Year-Round Golfing Weather: While Dallas does experience all four seasons, its winters are relatively mild. This means golfers can enjoy their favorite sport almost year-round, with only a few days being too cold or too hot.
Rich Golfing History: Dallas has a storied golfing history. The city has been home to numerous golfing legends and has hosted a myriad of prestigious tournaments. This rich heritage is reflected in its courses, many of which are designed by world-renowned architects who have seamlessly blended tradition with modern design elements.
Affordability: Compared to other major cities, Dallas offers high-quality golfing experiences at a more affordable rate. Whether you're looking for a luxury golf resort or a public course for a quick round, there's something to fit every budget.
Vibrant Golfing Community: The city boasts a thriving community of golf enthusiasts, from amateurs to pros. Numerous golf clubs and societies offer regular events, tournaments, and networking opportunities, making it easy for newcomers to integrate and find playing partners.
State-of-the-Art Facilities: Dallas's golf courses are equipped with modern amenities. From advanced training centers with the latest tech to luxury clubhouses with world-class dining and spa facilities, golfers can expect a holistic experience.
Eco-Friendly Initiatives: Many of Dallas's golf courses are leading the way in sustainability. They employ water conservation techniques, use eco-friendly maintenance practices, and work to preserve local flora and fauna, ensuring that the sport remains in harmony with nature.
Accessibility: Dallas's extensive road network and its strategic location mean that most golf courses are easily accessible, whether you're coming from within the city or neighboring regions. This ease of access encourages regular play and reduces the hassle of long commutes.
Variety: From parkland courses that weave through forests to links-style courses that challenge with open terrains and strategic bunkering, Dallas offers a variety of golfing experiences. This diversity ensures that golfers can always find a course that suits their mood and skill level.
Continuous Growth: The golfing scene in Dallas is not static. New courses are regularly being developed, and older ones are renovated to meet contemporary standards. This continuous growth and evolution mean that there's always something new for golf enthusiasts to explore.
Dallas is not just a city of skyscrapers and business hubs; it's a haven for golf lovers. Its commitment to the sport, combined with its natural advantages, ensures that golf enthusiasts will always find something to satiate their passion. Whether you're a resident or a visitor, the golf courses in Dallas invites you to explore its greens and fairways, promising an experience that's both challenging and rewarding.