Parks are valuable assets to any city, offering serene and rejuvenating spaces for people to relax and unwind. In Dallas, there are several parks that provide the perfect setting for a relaxing day out, complete with family-friendly activities.
Parks play a significant role in promoting both mental and physical health. Spending time in nature has numerous benefits, including reduced stress levels, improved mood, and increased cognitive function. Parks offer a peaceful environment that allows individuals to disconnect from technology and reconnect with nature.
Engaging in activities such as walking, jogging, or cycling in parks promotes physical well-being by providing opportunities for exercise and movement. For those interested in group sports, many parks in Dallas offer spaces for cricket, a popular activity that brings together families and communities. Parks also serve as venues for community events and gatherings, fostering a sense of belonging and social connection.
To make the most of your day at the park, consider packing a picnic, bringing a book or a blanket to relax on, or partaking in outdoor activities such as yoga or other family-friendly activities. Remember to take advantage of the serene surroundings, breathe in the fresh air, and appreciate the natural beauty that the park has to offer.
By spending a day at one of the top parks in Dallas, you can experience the numerous benefits of being in nature and enjoy a much-needed break from the usual hustle and bustle of city life.
The Top 5 Parks in Dallas for a Relaxing Day Out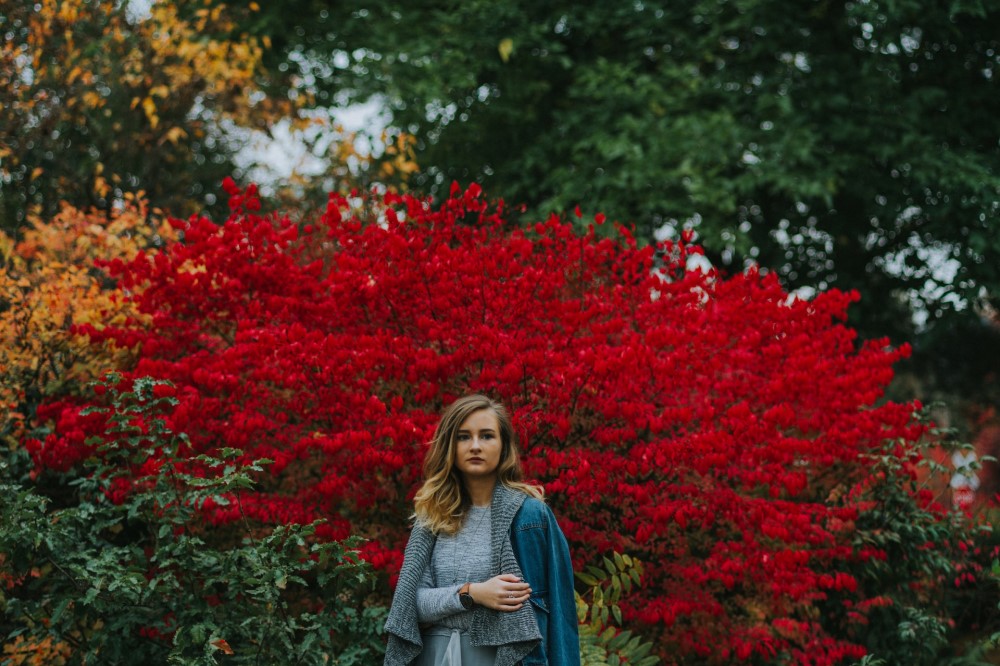 Dallas, a bustling metropolis in Texas, is not just known for its skyscrapers and cultural landmarks. It's also home to some of the most serene and beautiful parks that offer a perfect escape from the urban hustle. These parks, each with its unique charm, provide residents and visitors with a tranquil space to relax, rejuvenate, and engage in various recreational activities.
Here are the top 5 parks in Dallas that promise a relaxing day out:
1. Klyde Warren Park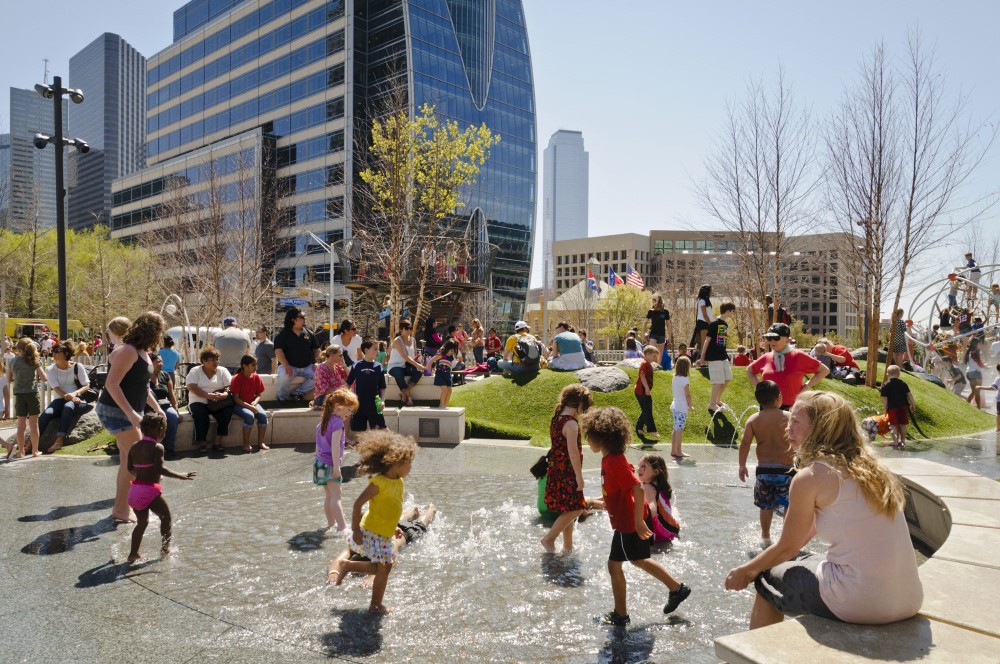 Klyde Warren Park, an urban oasis in Dallas, is named after Klyde Warren, the son of oil magnate and philanthropist Margaret Jane Warren. Spanning over 5 acres, this park offers various amenities and activities for visitors, aiming to enhance their well-being. Its unique design includes a deck park built over a major highway, providing stunning views of the city skyline and a safe space for recreational activities.
The Klyde Warren Park offers activities for all ages, including walking trails, an outdoor chessboard, and fitness classes. It also hosts different events throughout the year, such as live music performances and food festivals, promoting community connection.
Serving as a hub for social interaction and relaxation, Klyde Warren Park cultivates a sense of community among its visitors. It serves as an oasis, offering a safe space for people to connect and unwind.
2. White Rock Lake Park
White Rock Lake Park, located in Dallas, Texas, is a serene and picturesque natural oasis. The park offers a wide range of activities and facilities for visitors to enjoy. One of the most notable features of White Rock Lake Park is its scenic views. As you explore the park by walking, cycling, or having a picnic, you will be captivated by the awe-inspiring vistas of the lake and the surrounding landscape.
For those looking for recreational activities, White Rock Lake Park has plenty to offer. You can partake in boating, kayaking, or paddleboarding on the lake. The park provides various trails for hiking, biking, and jogging, allowing you to stay active and enjoy the beauty of nature.
Wildlife spotting is another popular activity at White Rock Lake Park. The park is home to a diverse range of wildlife, making it a paradise for birdwatching enthusiasts and nature lovers. You can immerse yourself in the tranquility of the park while observing the fascinating and unique species.
If you're planning a leisurely outdoor lunch, White Rock Lake Park has you covered with its specially designated picnic areas. These areas are equipped with tables, grills, and shaded spaces, providing the perfect setting for a relaxing and enjoyable meal in nature.
White Rock Lake Park is not only a place for outdoor adventures but also a hub for community events. Throughout the year, the park hosts a variety of concerts, festivals, and charity runs, fostering a sense of community and offering opportunities to socialize and experience the local culture.
3. Dallas Arboretum and Botanical Garden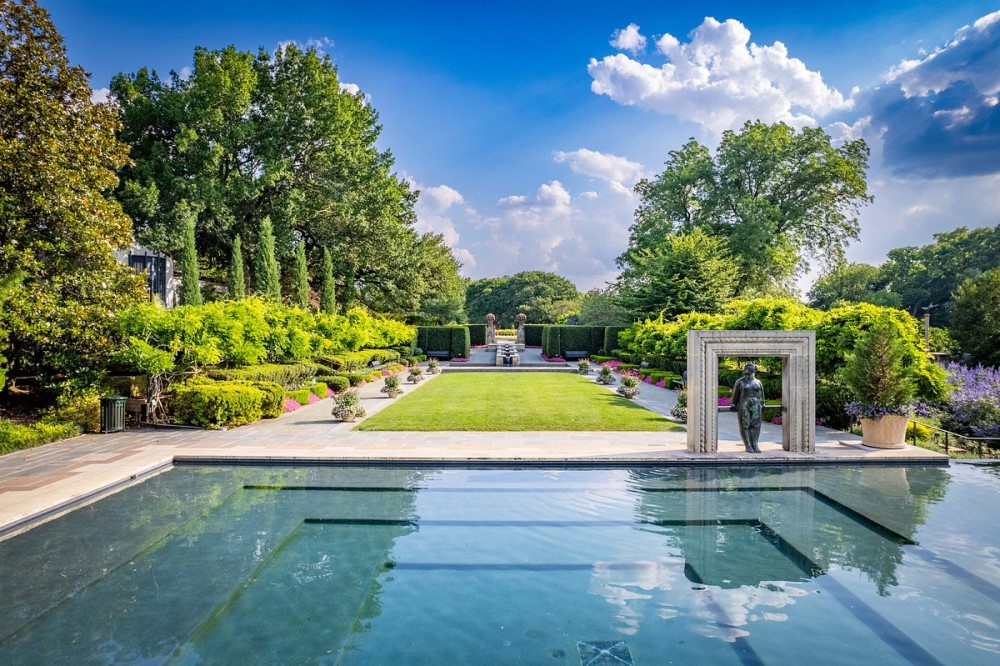 The Dallas Arboretum and Botanical Garden, also known as the Dallas Arboretum and Botanical Garden, is a must-visit destination for nature enthusiasts and those in search of a peaceful getaway in Dallas. Here are some compelling reasons why you should include this botanical garden in your itinerary:
1. Scenic Beauty: Encompassing a sprawling 66-acre area, the Dallas Arboretum and Botanical Garden is a treat for the eyes. It boasts lush greenery and offers breathtaking vistas of meticulously maintained gardens. Wherever you turn, you will be captivated by the awe-inspiring beauty of nature.
2. Diverse Flora: This botanical garden is a sanctuary for an impressive assortment of plants and flowers from different regions and climates. It provides a splendid opportunity to delve into a wide variety of species, including roses, azaleas, tulips, and tropical plants. The garden features a dedicated children's garden where young visitors can engage in interactive exhibits and activities.
3. Educational Opportunities: The Dallas Arboretum and Botanical Garden offers a multitude of educational programs and events suitable for visitors of all ages. You can opt to join guided tours, attend workshops, or participate in horticulture classes to expand your knowledge and deepen your appreciation for plants and gardening.
4. Awareness and Conservation: Environmental consciousness and conservation efforts are at the heart of this garden. They actively integrate sustainable practices into their gardening techniques and enlighten visitors about the significance of environmental stewardship and the preservation of biodiversity.
5. Year-round Events: Throughout the year, the Dallas Arboretum and Botanical Garden hosts an array of events, ranging from seasonal festivals and concerts to art exhibitions. Whether you desire to immerse yourself in the vibrant atmosphere of a spring festival or savor the tranquility of a holiday concert, there is always something exciting happening at the garden.
If you yearn for a serene and enriching experience, surrounded by the beauty of nature, do not miss out on the opportunity to visit the The Top 5 Parks in Dallas for a Relaxing Day Out.
4. Trinity River Greenbelt Park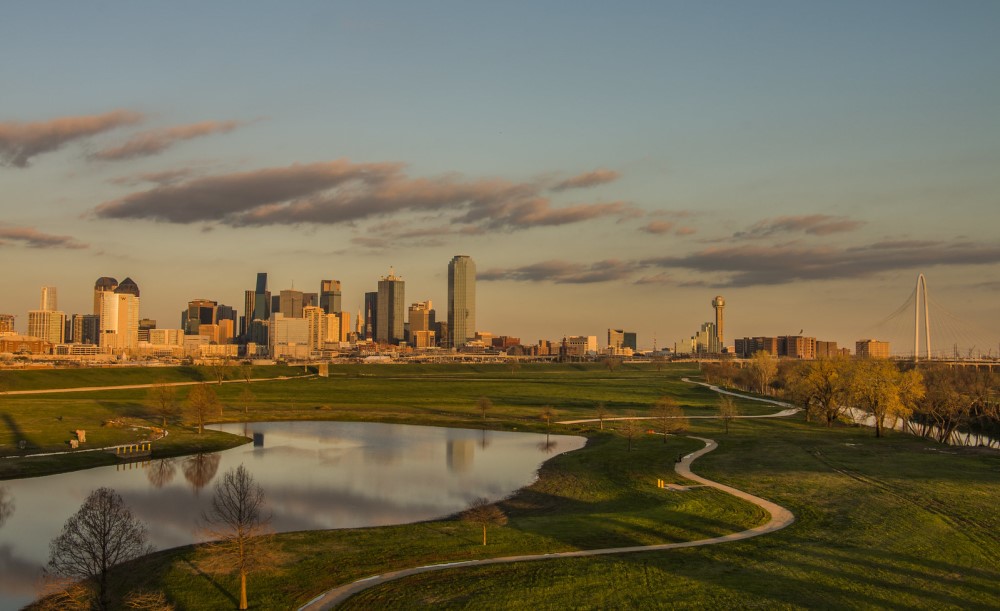 Trinity River Greenbelt Park, ranked as the fourth park on our list of the top 5 parks in Dallas, is a serene destination situated next to the Trinity River. This park provides a tranquil and peaceful environment for visitors to indulge in.
One exceptional feature that sets Trinity River Greenbelt Park apart is its extensive network of pathways. With over 10 miles of trails available, this park is a haven for walkers, joggers, and cyclists. These picturesque routes offer breathtaking views of the river and the lush greenery surrounding it, making them an ideal choice for nature enthusiasts.
Beyond the trails, Trinity River Greenbelt Park also offers ample space for picnics, open areas for recreation, and well-maintained playgrounds perfect for families and friends to bond and enjoy quality time together.
As you explore the park, you'll be delighted to encounter a wide array of wildlife, including birds, turtles, and deer. Nature lovers will relish the opportunity to observe these magnificent creatures thriving in their natural habitat.
Pro-tip: Remember to bring your camera when visiting Trinity River Greenbelt Park. You won't want to miss capturing the park's enchanting landscapes and extraordinary wildlife, as they provide excellent photography opportunities.
Enjoy a marvelous day at Trinity River Greenbelt Park and make the most of its amenities and awe-inspiring natural beauty.
5. Katy Trail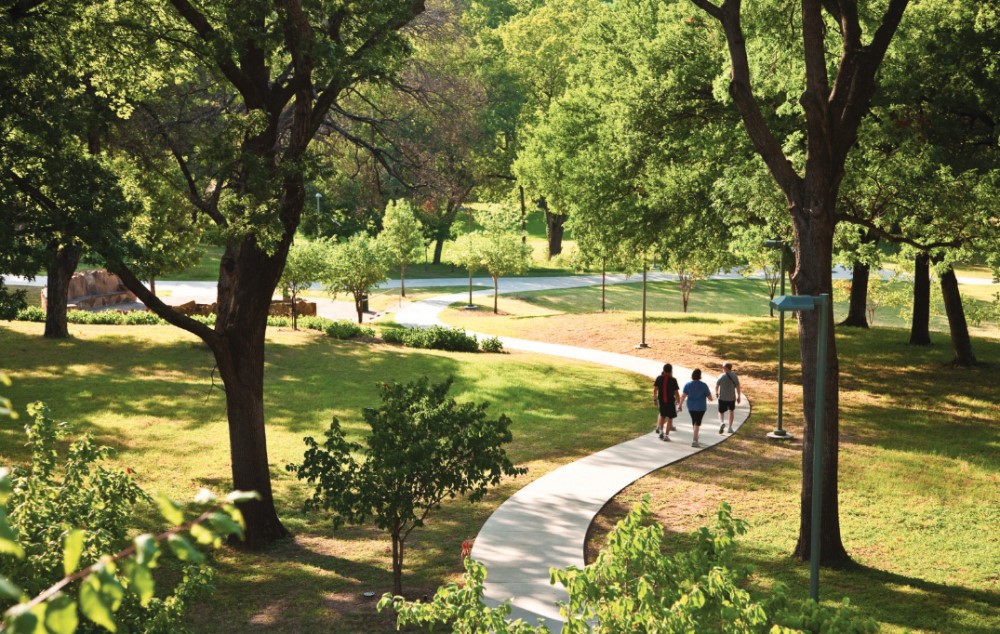 The Katy Trail, located in Dallas, is a remarkable recreational pathway stretching for 3.5 miles. Originally a railway line, it has been transformed into a picturesque and serene space ideal for activities like walking, running, and cycling.
The trail is exceptionally well-maintained, boasting a smooth and paved surface suitable for people of all ages and fitness levels.
As you embark on your journey, you will be able to enjoy the breathtaking surroundings and take leisurely strolls or invigorating jogs. Along the trail, you will be delighted by the abundance of greenery, charming bridges, and captivating artistic installations.
One of the remarkable features of the Katy Trail is its pet-friendly nature, allowing you to bring your furry companion along.
Situated conveniently, it traverses vibrant neighborhoods adorned with trendy shops, restaurants, and bars. Take a moment to pause your adventure and explore the local establishments.
To have a more serene experience, it is recommended to visit during weekdays or early mornings to avoid crowds. Don't forget to bring water and sunscreen, especially during the scorching summer months, as shaded areas are limited.
How Can Parks Improve Mental Well-being?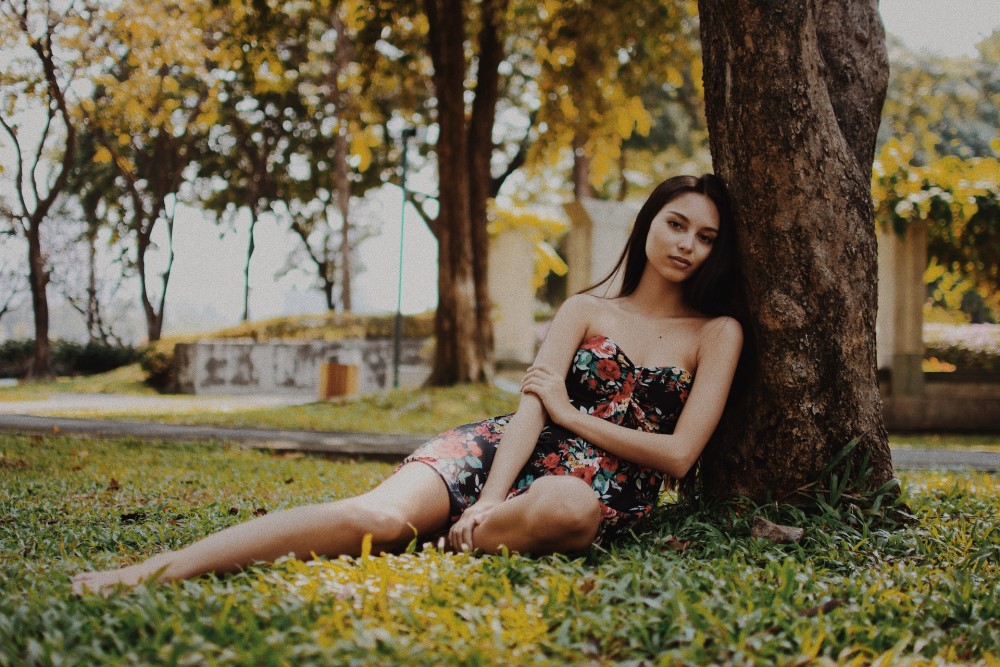 Spending time in parks can greatly improve mental well-being. Here are some ways in which parks can enhance mental health:
1. Reduce stress: Being surrounded by nature in parks helps to alleviate stress and promote relaxation. The peaceful environment, fresh air, and soothing sounds of nature have a calming effect on the mind, reducing anxiety.
2. Improve mood: Green spaces in parks have the ability to improve mood and increase feelings of happiness. Exposure to sunlight and natural surroundings enhances the production of serotonin, a hormone that plays a vital role in regulating mood.
3. Boost cognitive function: Parks offer an environment that enhances cognitive function, including attention and memory. Being in nature has a restorative effect on the brain, which in turn improves focus and concentration.
4. Increase physical activity: Parks provide ample opportunities for physical activities such as walking, jogging, or cycling. Engaging in regular exercise releases endorphins, which are natural mood boosters.
5. Social connection: Parks serve as a wonderful space for people to connect and engage in various activities. Socializing with others in these settings reduces feelings of loneliness and greatly improves overall well-being.
To make the most of your visit to the park, try engaging in activities such as having a picnic, reading, practicing yoga or meditation, or simply taking a leisurely stroll. Prioritize your well-being and enjoy the natural beauty that surrounds you.
Pro-tip: Disconnect from electronic devices while in parks to fully immerse yourself in nature and enhance your mental well-being.
What Activities Can You Do in Parks for Physical Health?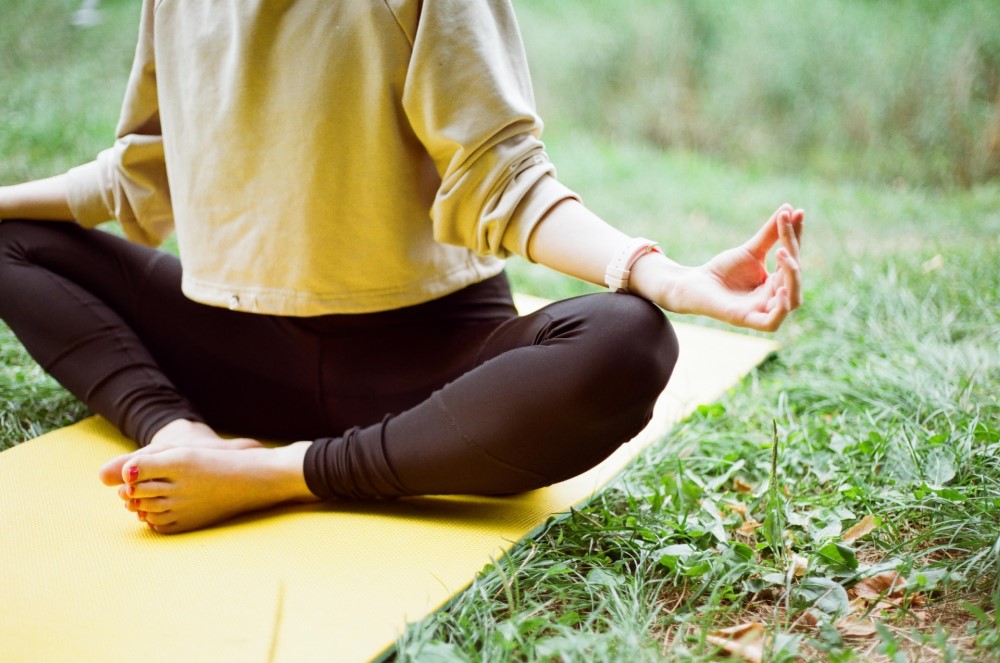 When it comes to physical health, parks offer a variety of activities that can help you maintain fitness. So, what activities can you do in parks for physical health? Let's explore a few options:
Cricket: A popular sport in many countries, cricket can be played in parks with ample space. Whether you're practicing your bowling, batting, or just having a friendly match, cricket is a great way to stay active and socialize.
Walking or Jogging: Parks provide a peaceful environment that is ideal for a brisk walk or jog. Engaging in regular walking or jogging can greatly improve your cardiovascular health and enhance your overall fitness.
Cycling: Many parks have designated cycling paths or trails that you can take advantage of. Cycling is an excellent way to strengthen your muscles, improve your endurance, and burn calories.
Yoga or Tai Chi: Parks provide open spaces that are perfect for practicing activities like yoga or Tai Chi. These activities promote flexibility, balance, and relaxation, which are all essential for physical health.
Group Sports: Joining a sports group or league that plays football, basketball, or volleyball in the park not only enhances your physical fitness but also provides opportunities for social interactions.
Outdoor Fitness Equipment: Some parks are equipped with outdoor fitness equipment such as pull-up bars, balance beams, or resistance machines. These equipment options allow you to engage in strength training exercises while enjoying the fresh air and natural surroundings.
Remember, it is always important to listen to your body and consult with a healthcare professional before starting any new exercise routine. Choose activities that best suit your needs based on your fitness level and personal preferences. Parks are a great resource for maintaining physical health, so make the most of them!
How to Make the Most of Your Day at the Park?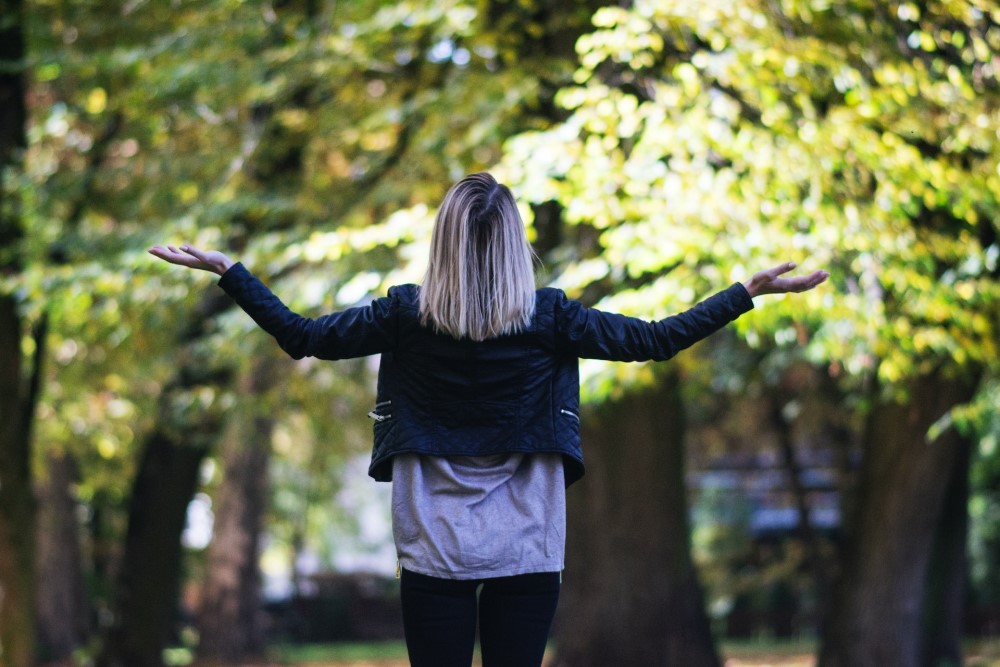 When planning a day at the park, follow these steps to ensure that you make the most of your experience:
1. Be prepared: Check the weather forecast and dress accordingly. Bring sunscreen, hats, sunglasses, and a picnic lunch or snacks.
2. Explore the park: Take a stroll and discover picturesque spots, walking trails, and lovely gardens.
3. Engage in physical activities: Jog or cycle on the park trails, play frisbee or football, or try yoga or stretching exercises.
4. Connect with nature: Sit near a pond, stream, or fountain, listen to the sounds of nature, observe wildlife, and enjoy the fresh air.
5. Take advantage of park facilities: Utilize the playgrounds, sports courts, or picnic areas for recreational activities with your family and friends.
6. Capture memories: Bring a camera or smartphone to capture photographs of beautiful moments and scenery.
7. Observe park rules and be respectful: Follow the posted rules, keep noise levels low, and avoid any disruptive activities.