Cricket, a sport deeply rooted in tradition, has evolved over the years, not just on the field but in the digital realm as well. As we step into 2023, the world of cricket video games is buzzing with innovation, offering fans an immersive experience like never before. From the thrill of hitting a boundary to the strategy behind a well-placed bowl, these cricket video games capture the essence of the sport in its entirety.
One such evolution in the cricketing world is the rise of Sixes Social Cricket, which has reimagined the age-old game for the modern socialite. Sixes Cricket seamlessly blends precision sports tech with global leaderboards and top-tier hospitality, making it a go-to destination for cricket enthusiasts. With venues sprouting in various locations, each offers a unique experience. Dive into the cricketing vibe at Brighton, enjoy the urban touch at Shepherd's Bush, relish the metropolitan allure at Fitzrovia, or experience the Texan spirit at Dallas. Other notable venues include Fulham, Manchester, Birmingham, Leicester, and Trader Wembley.
As cricket video games continue to push boundaries in 2023, it's essential to recognize the real-world inspirations behind them. Sixes Cricket, with its innovative approach, serves as a testament to the sport's adaptability and enduring charm.
Best Cricket Video Games for 2023
Over the years, various developers have captured the essence of this beloved sport, offering fans a chance to experience the thrill of cricket from the comfort of their homes. From the prestigious Ashes series to the vibrant Big Bash League, these games encompass a wide range of tournaments, teams, and gameplay experiences. In this article, we'll delve into the top cricket video games this year, exploring their features, realism, and how they draw inspiration from modern cricketing ventures like Sixes. Whether you're a seasoned gamer or a cricket purist, there's something in store for everyone.
The Ashes Cricket 2017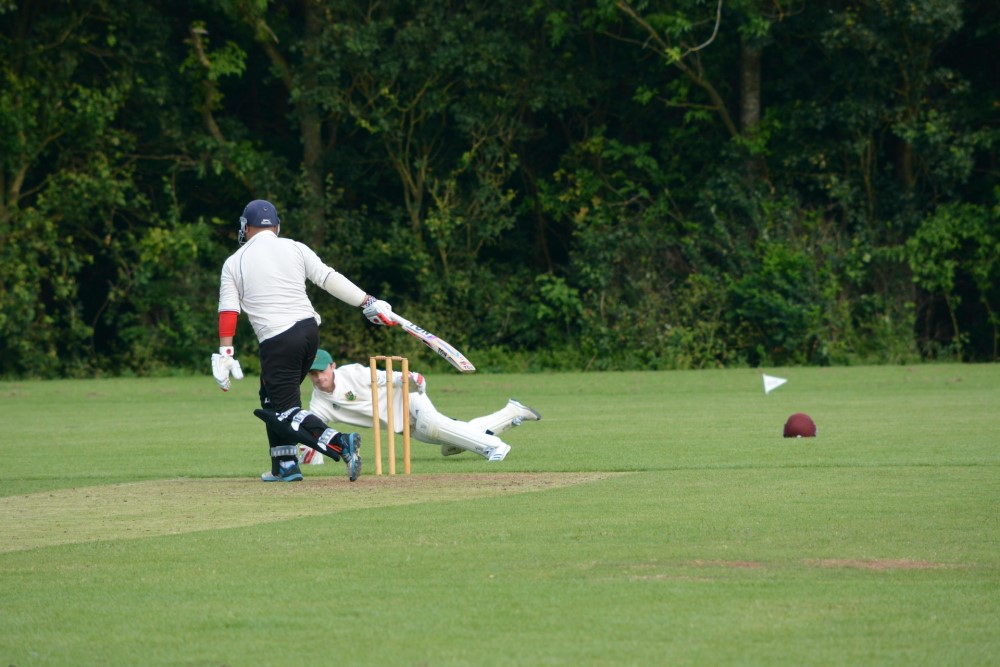 The Ashes Cricket 2017 is an immersive video game that captures the excitement of cricket's prestigious tournament. Developed by Big Ant Studios, this game offers a factual and engaging experience for fans.
In The Ashes Cricket 2017, players can immerse themselves in the world of international cricket. With stunning graphics and realistic gameplay, this game brings the intensity of the Ashes series to life. It allows players to compete as their favourite teams and players in epic matches.
One key feature of The Ashes Cricket 2017 is its attention to detail. Each player's abilities and statistics are accurately represented, providing an authentic cricket experience. The game also includes real-world stadiums, enhancing the realism.
For cricket enthusiasts, this game offers a great opportunity to experience the thrill of the Ashes series from the comfort of their own homes. Whether you're a seasoned player or new to the sport, The Ashes Cricket 2017 provides an engaging and challenging gaming experience.
To fully enjoy The Ashes Cricket 2017, it is recommended to familiarize yourself with the basic rules and strategies of cricket. This will enhance your gameplay experience and allow you to appreciate the intricacies of the sport.
Don Bradman Cricket 17
Don Bradman Cricket 17 is a popular video game of cricket that was released in 2016. It allows players to experience the excitement and challenges of playing cricket on their gaming consoles.
Don Bradman Cricket 17 provides a comprehensive cricketing experience with its realistic gameplay and extensive features. Whether playing alone or with friends, this game offers multiple modes to suit individual preferences. The inclusion of numerous teams and leagues allows players to immerse themselves in the world of cricket.
The game's customisation options enable players to create unique cricketers, adding a personal touch to the gameplay experience. The realistic physics and accurate representation of batting and bowling techniques enhance the game's authenticity.
Don Bradman Cricket 17 also includes a career mode where players can develop their skills and progress through their cricketing journey. This mode provides a sense of accomplishment by simulating the experience of being a professional cricketer.
Big Bash Boom
Big Bash Boom is a cricket video game that brings the excitement of the Big Bash League to your gaming console. Here are some key features of the game:
Realistic gameplay: Big Bash Boom offers accurate player movements, realistic physics, and immersive graphics.
Diverse game modes: Choose from quick matches, full seasons, and online multiplayer to enjoy the game in different ways.
Unique power-ups: These power-ups enhance your batting, bowling, or fielding skills, giving you an advantage on the pitch.
Player customisation: Customise your player's appearance, kit, and accessories to create your unique cricket persona.
Officially licensed teams: Play as your favourite cricket stars from the Big Bash League.
Fact: Big Bash Boom has received positive reviews from both cricket fans and gamers for its immersive gameplay, exciting visuals, and attention to detail in recreating the Big Bash League atmosphere.
Brian Lara Cricket 96
Brian Lara Cricket 96 is a popular cricket video game developed by Sega. It provides players with a realistic and captivating gameplay experience from the comfort of their own homes.
One of the main features of Brian Lara Cricket 96 is its stunning graphics, which bring the cricket field and players to life. The game accurately captures the movements, expressions, and overall atmosphere of a cricket match. Virtua Cricket creates an authentic gaming experience with the sound of the ball hitting the bat and the cheers of the crowd.
Another notable aspect of Brian Lara Cricket 96 is its comprehensive selection of gameplay options. Players can choose from different game modes such as Test matches, One-Day Internationals, or Twenty20 matches. They can also take control of their favourite cricket teams and compete against AI opponents or other players online.
The controls in Brian Lara Cricket 96 are intuitive and responsive, allowing players to execute a wide range of batting and bowling techniques with precision. The game incorporates real-life cricket strategies and tactics, making it challenging for both beginners and experienced players.
Virtua Cricket has received positive reviews from critics and players alike, praising its realism, gameplay mechanics, and attention to detail. It has become the go-to game for cricket enthusiasts who want to experience the thrill of the sport in a virtual setting.
Cricket 24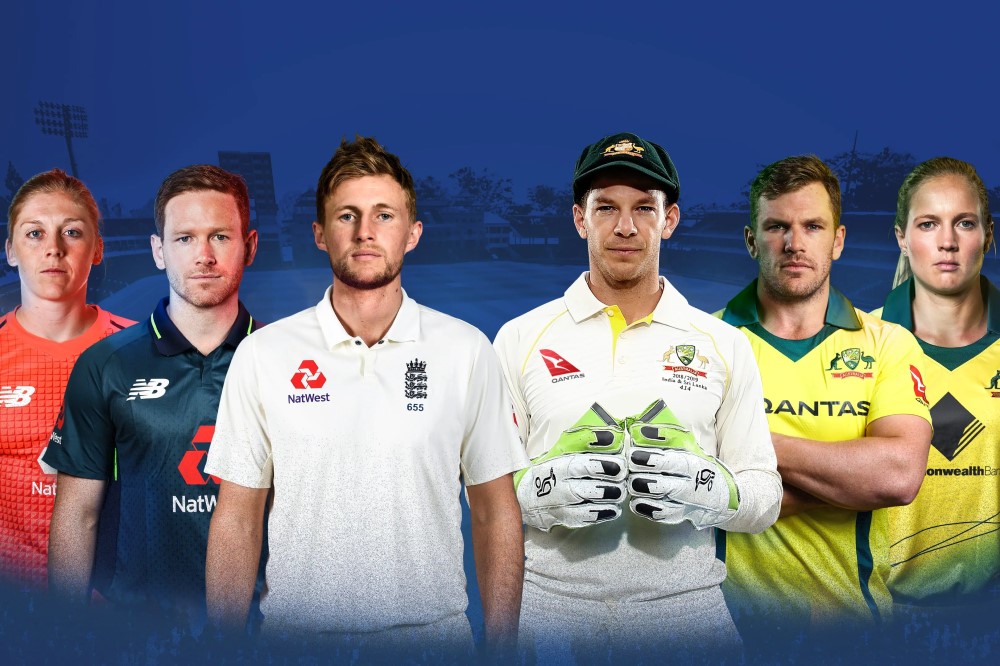 In 2023, the realm of cricket video games witnessed a revolution with the introduction of Cricket 24. Developed by Big Ant Studios, this game has set a new benchmark in the domain of cricket simulations. But what makes it stand out in a market flooded with sports games?
Firstly, Cricket 24 boasts of featuring more licensed content than any other cricket video game before it. This means players can experience teams and nations from all around the globe, diving deep into the most authentic cricket game simulation seen to date. Such extensive licensing ensures that fans can relive the thrill of international matches, feeling every pulse, strategy, and emotion of the real-world game.
Furthermore, the game's release was strategically timed, launching just in time for the 2023 Ashes Series, one of the most anticipated cricket tournaments. This not only heightened the excitement around the game but also provided fans with an immersive experience of the Ashes, right from the comfort of their homes.
The feedback from the gaming community and cricket enthusiasts has been overwhelmingly positive. Many have lauded the realistic gameplay, the attention to detail, and the sheer breadth of content available. The game's ability to bridge the gap between real-world cricket and virtual gameplay has been its standout feature, making it a must-play for both seasoned cricket fans and newcomers to the sport.
Cricket Captain 2023
Cricket Captain 2023 is an exceptionally authentic cricket video game that allows players to oversee their own team. It offers genuine gameplay, team management, player statistics, challenging scenarios, and a multitude of tournaments and leagues. Players can make strategic decisions, analyse player performance, and participate in international series, domestic leagues, and custom tournaments. With its captivating gameplay, authentic simulations, and strategic decision-making, Cricket Captain 2023 is a must-have for cricket enthusiasts.
Super International Cricket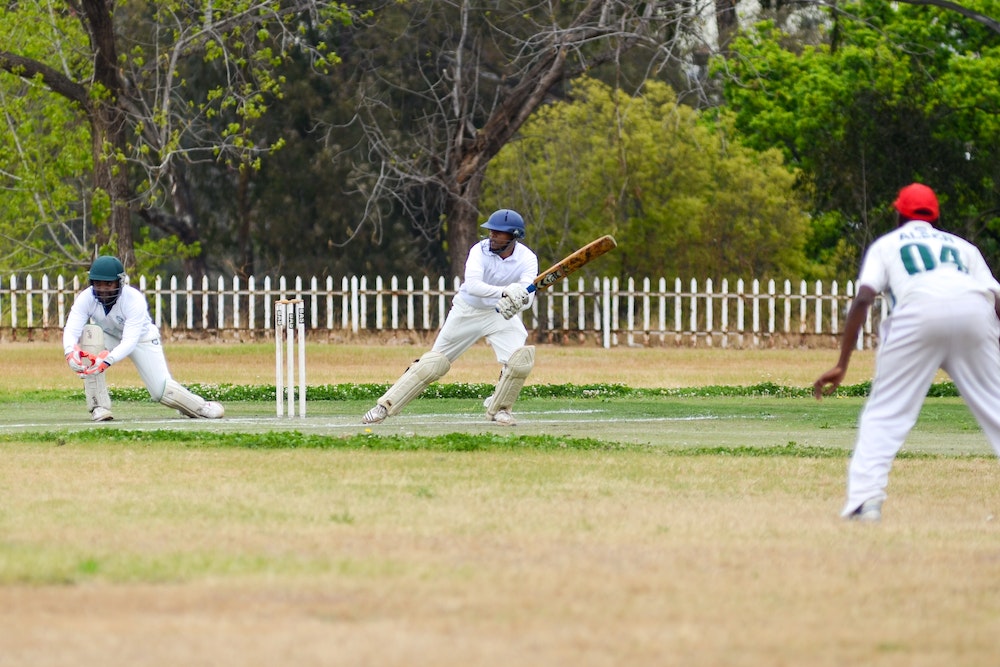 Super International Cricket is a popular cricket video game developed by Codemasters. It was released in 1994 for the Super Nintendo Entertainment System (SNES). The game offers single-player and multiplayer modes for competing against friends or computer-controlled opponents.
A noteworthy aspect of Super International Cricket is its realistic simulation of the sport, providing detailed gameplay mechanics and strategies for batting, bowling, and fielding.
In addition to its authenticity, the game offers various modes to keep players engaged, such as quick matches and tournaments.
Super International Cricket also allows for team and player customization, enabling players to create their own dream team or play as existing cricket teams from around the world.
For cricket enthusiasts in search of a nostalgic gaming experience, Super International Cricket is a recommended choice. Its realistic gameplay, diverse modes, and customization options make it enjoyable for fans of the sport.
Stick Cricket Super League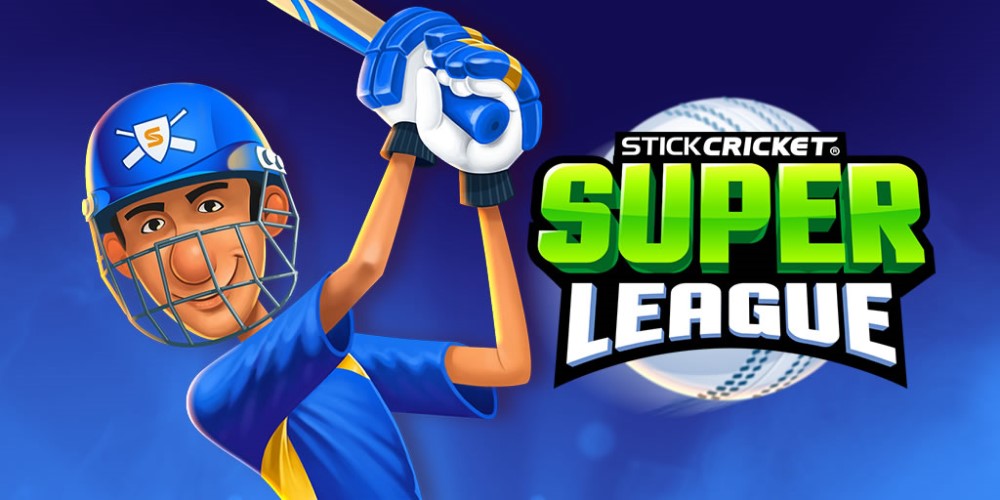 Stick Cricket Super League is a well-liked cricket video game that offers an immersive gaming experience. The following are its key features:
– Realistic Gameplay: Players can participate as batsmen, bowlers, and fielders, just like their favourite cricket stars. The game mechanics replicate real-life matches.
– Customization Options: Players have the ability to personalize their players, teams, and stadiums in order to add a personal touch.
– Competitive Challenges: The game presents difficult situations, such as facing skilled bowlers or chasing high scores.
– Multiplayer Mode: Players can compete against friends or other online players, adding a social element.
– Regular Updates: Regular updates introduce new features, players, teams, and tournaments, ensuring a fresh and captivating gameplay experience.
Stick Cricket Super League provides an absorbing and authentic gaming experience with customizable options, competitive challenges, multiplayer mode, and regular updates. It caters to both casual cricket enthusiasts and dedicated fans, guaranteeing hours of entertainment.