Brighton is a food lover's paradise, with an array of top-notch restaurants and cafes to satisfy every palate. Whether you're in the mood for seafood, brunch, vegetarian/vegan cuisine, or fine dining, Brighton has it all.
For seafood lovers, Brighton offers some of the best places to indulge in fresh and delicious seafood dishes. Whether you're craving oysters, fish and chips, or seafood platters, Brighton has plenty of options to satisfy your taste buds.
If you're looking for a delightful brunch experience, Brighton won't disappoint. From hearty full English breakfasts to innovative brunch creations, there are several spots in the city that offer fantastic brunch menus to start your day off right.
For those following a vegetarian or vegan lifestyle, Brighton boasts numerous vegetarian and vegan restaurants. Explore the city's plant-based eateries for delicious and healthy dining options that cater to your dietary preferences.
In addition to the well-known dining establishments, Brighton is also home to hidden gems and local favorites that are cherished by the locals. These establishments offer unique dining experiences and showcase the city's vibrant food scene.
For a luxurious and upscale dining experience, Brighton's fine dining restaurants are the go-to destinations. With their exquisite menus, elegant ambiance, and impeccable service, these establishments promise an unforgettable culinary journey.
To relax and enjoy a cup of coffee or tea, Brighton has an abundance of cozy cafes and coffee shops. Whether you're seeking a tranquil atmosphere or a lively vibe, these cafes offer the perfect setting to sit back, unwind, and savor a hot beverage.
So, whether you're a foodie looking to explore Brighton's culinary delights or a visitor seeking gastronomic experiences, this foodie's guide will help you navigate the city's remarkable dining scene. Get ready to indulge in the fantastic flavors and diverse cuisine that Brighton has to offer.
The Salt Room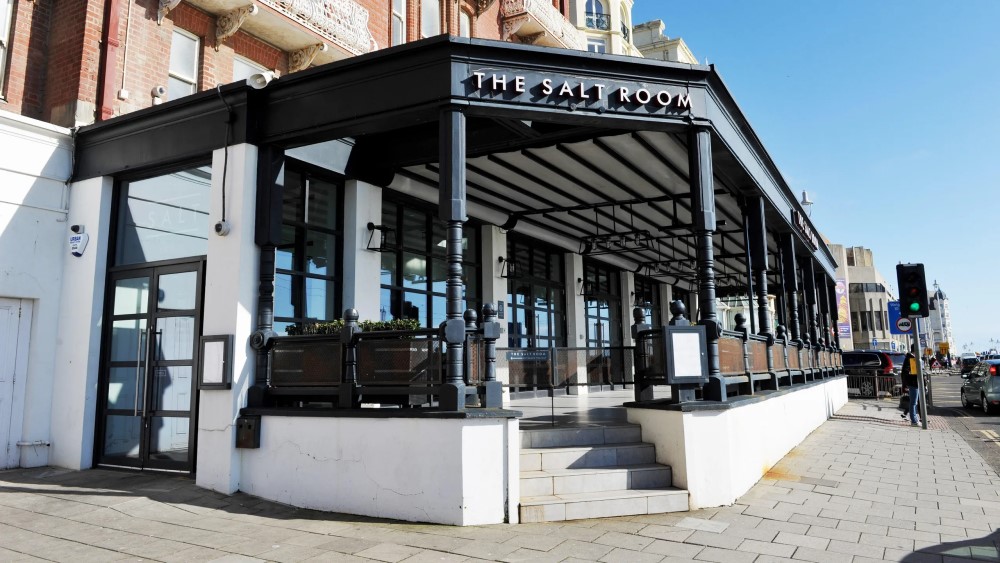 The Salt Room is a renowned restaurant in Brighton, United Kingdom. It provides diners with a breathtaking view of the sea whilst they enjoy their meal. The restaurant specialises in seafood dishes, showcasing the freshest catches of the day.
One notable aspect of The Salt Room is its dedication to using locally sourced ingredients. The chefs support local fishermen and farmers, ensuring that the food served is of the highest quality. This commitment to local produce enhances the dining experience and fosters a connection between the restaurant and the community.
When it comes to the menu, The Salt Room offers a wide selection of dishes to cater to various tastes. From traditional fish and chips to elaborate seafood platters, there is something for everyone. The skilled chefs enhance the natural flavours of the ingredients, creating satisfying and delicious dishes.
The restaurant has received numerous awards for its exceptional culinary offerings. It has consistently been praised for its impeccable service and attention to detail. The Salt Room is an excellent choice for those seeking a memorable dining experience by the sea.
The Coal Shed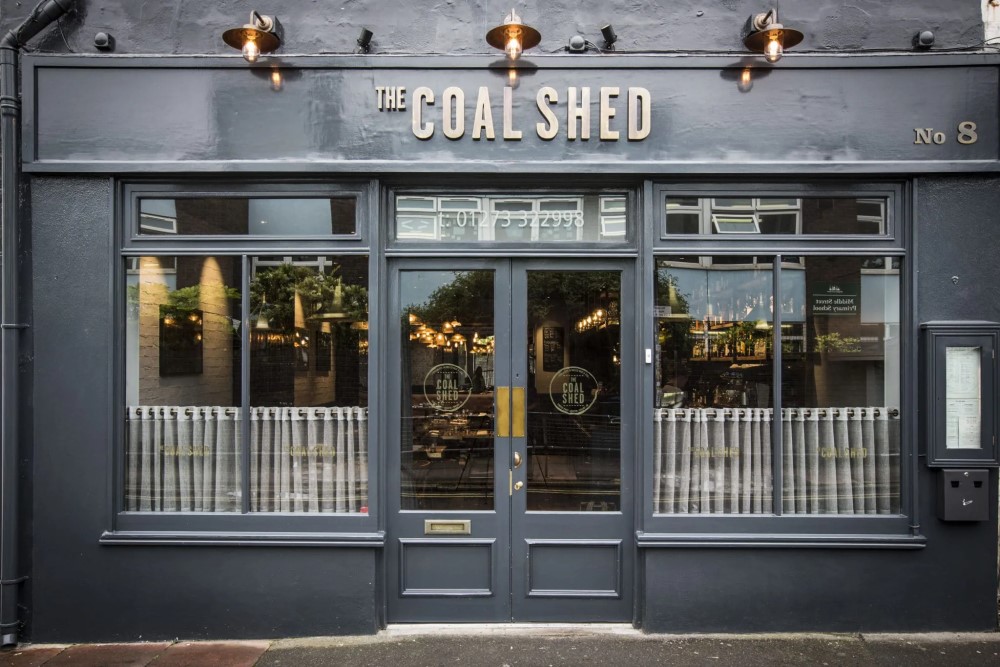 The Coal Shed is a well-liked restaurant in Brighton, which specializes in top-notch grilled meats and seafood. The menu consists of a range of dishes with grill flavors, such as juicy steaks and fresh seafood. All the meat is sourced locally, guaranteeing freshness and quality.
The restaurant takes pride in using ethically sourced ingredients. One of The Coal Shed's standout dishes is their mouthwatering 35-day dry-aged steaks, which are famous for their tenderness and flavor. The restaurant also offers grilled fish and shellfish options using fresh seafood from the local fish market.
The grilling process at The Coal Shed involves traditional charcoal and wood, giving the dishes a distinct smoky flavor. The cozy ambiance of the restaurant makes it perfect for special occasions or intimate dinners.
The friendly staff is knowledgeable and ensures exceptional dining experiences. The Coal Shed offers an extensive wine selection to complement their dishes. Whether you have a preference for meat or seafood, The Coal Shed is an excellent choice for a memorable dining experience in Brighton.
64 Degrees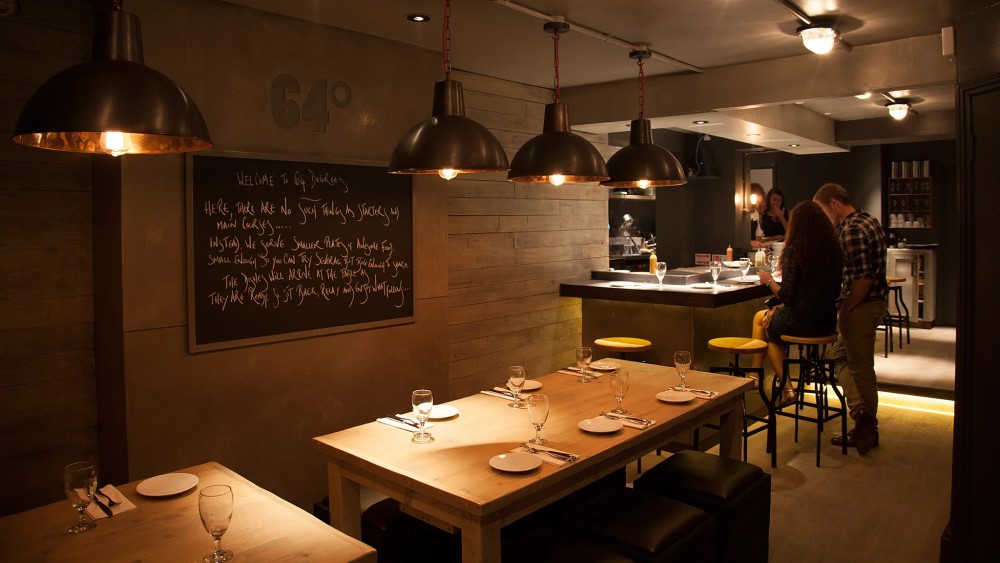 64 Degrees in Brighton offers a unique experience for food enthusiasts. This restaurant specializes in contemporary European cuisine and is situated in the heart of Brighton. The ambience is lively and casual, creating a relaxed environment. The specialty of 64 Degrees is its small plates with a twist, allowing guests to explore a variety of flavors.
At 64 Degrees, the focus is on providing an innovative and explorative taste experience. The chefs push boundaries and create dishes that are out of the ordinary. One of their signature dishes is the beef fillet with smoked peanut butter, pickled onion, and horseradish, which offers a unique and memorable dining experience.
64 Degrees is the perfect place to visit for those who want to try something new and exciting. The commitment to innovation and the vibrant atmosphere make it a must-visit destination for food enthusiasts in Brighton.
Fact: 64 Degrees has been awarded a Bib Gourmand by the Michelin Guide, highlighting its excellent quality and value for money.
Food for Friends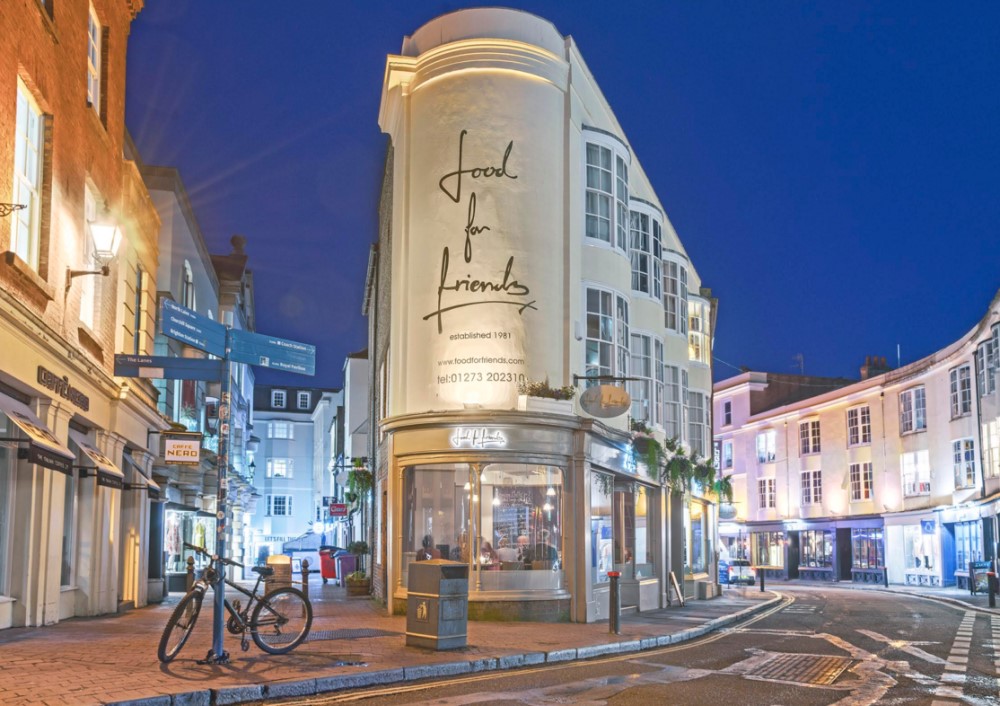 Food for Friends is Brighton's original award-winning vegetarian and vegan restaurant, featured in 'The Sunday Times' Top Vegetarian and Vegan Restaurants and in 'The Good Food Guide 2018'. Our ethos is tasty and honest, with our cooking using fresh & consciously sourced produce. Our relaxed and attentive atmosphere will ensure you will be welcomed as a guest, but will leave as a friend.
1. Choice: Seek out restaurants or cafes that have varied menus catering to different dietary preferences, such as vegetarian, vegan, and allergy-specific options. Food for Friends is an excellent option in this regard.
2. Sharing plates: Opt for a venue that offers sharing plates or tapas-style dishes to encourage social and interactive dining experiences. Sharing food with friends enhances the feeling of community and enjoyment.
3. Ambience: Consider the atmosphere of the restaurant. Look for a relaxed and comfortable setting that allows for good conversations and lasting memories. Food for Friends provides a great ambience for dining with friends.
4. Group size: Ensure that the restaurant can comfortably accommodate your group. It is advisable to call ahead and make a reservation, particularly for larger parties. Food for Friends is known for accommodating groups of friends.
5. Budget-friendly: Take into account the cost of the meal. Look for places that offer good value for money without compromising on quality. Brighton boasts many affordable options that still serve delectable food. Food for Friends is one such place.
Pro-tip: When dining with friends, order a variety of dishes to share. This not only allows you to sample different flavors but also fosters a sense of community and togetherness. Enjoy the experience and treasure the moments spent with your friends.
The Ivy in the Lanes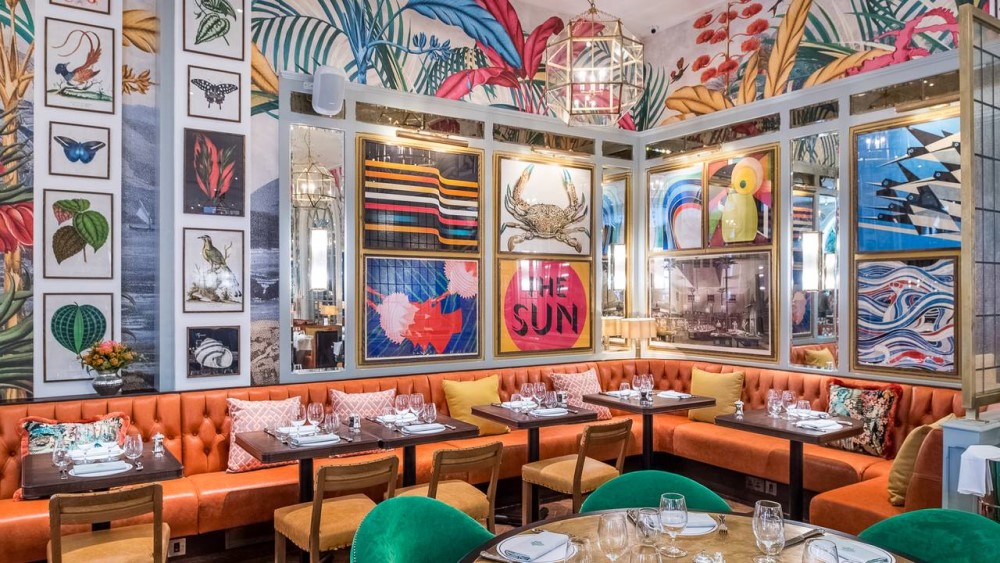 The Ivy in the Lanes restaurant is a well-known establishment in Brighton, United Kingdom. It provides a delightful dining experience with an elegant atmosphere and a delectable menu. Located in the famous Lanes area, it boasts a stylish interior and a lively ambiance.
The restaurant offers a diverse menu that caters to various tastes and dietary preferences. From fresh seafood to traditional British dishes, as well as options for vegetarians and vegans, there is something for everyone to enjoy.
The Ivy in the Lanes is renowned for its exceptional service. The staff is attentive and knowledgeable, dedicated to providing a first-class dining experience. Whether it is a special celebration or a simple treat for oneself, guests can expect a high standard of service.
Dining at The Ivy in the Lanes can be considered a luxurious experience. Prices may vary, but guests can anticipate spending between £30 and £60 per person for a meal. It is an ideal choice for those seeking a special dining experience or for food enthusiasts looking for a memorable culinary adventure.
If you are searching for a restaurant that offers exquisite food, stylish ambiance, and excellent service, The Ivy in the Lanes is the perfect choice. Make a reservation and indulge in a truly memorable dining experience in the heart of Brighton.
The Chilli Pickle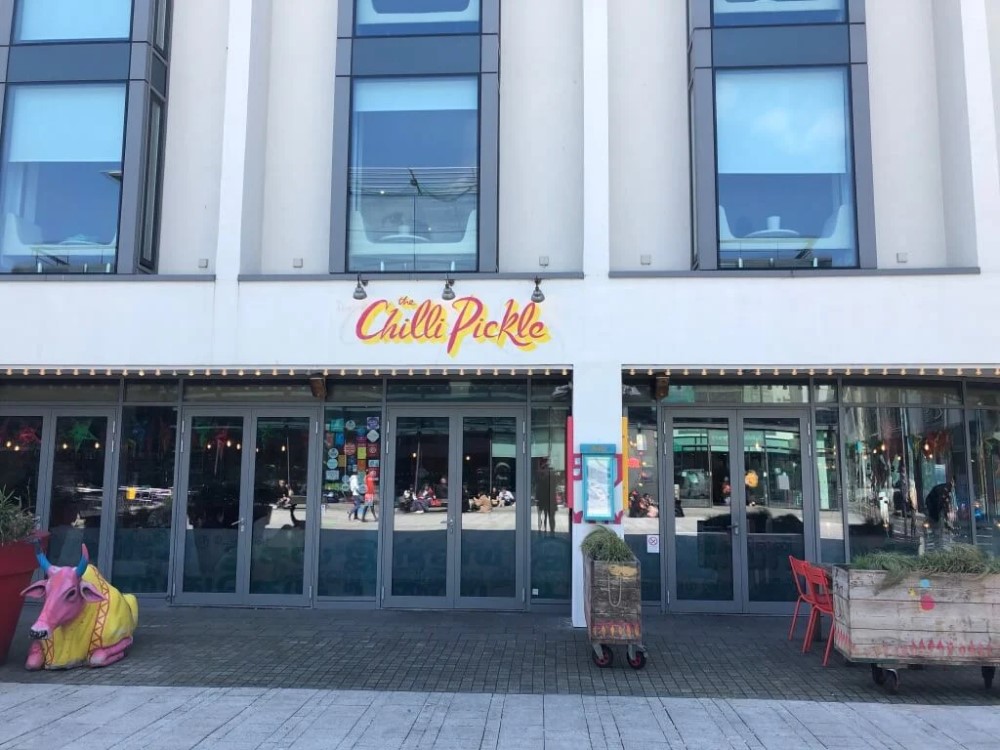 The Chilli Pickle is a well-known Indian restaurant located at 17 Jubilee Street in Brighton. The restaurant's lively and modern atmosphere immediately captures your attention. The menu offers a wide selection of dishes from various regions of India, catering to all palates.
One of the highlights of our dining experience was the Lamb Rogan Josh, a delicious lamb curry. The tender lamb cooked in a rich and fragrant sauce left us wanting more. Other popular dishes, such as Chicken Tikka Masala and Tandoori King Prawns, were equally delightful.
The prices at The Chilli Pickle are within the higher price range, but the quality and flavor of the food justify the cost. The friendly staff provides attentive service, enhancing the overall dining experience.
The Chilli Pickle is open from Monday to Saturday, from 12pm to 10pm, and on Sundays from 1pm to 9pm.
Our visit to The Chilli Pickle was an unforgettable gastronomic journey. It is a must-visit destination for anyone in search of exceptional Indian cuisine with a contemporary twist.
Terre à Terre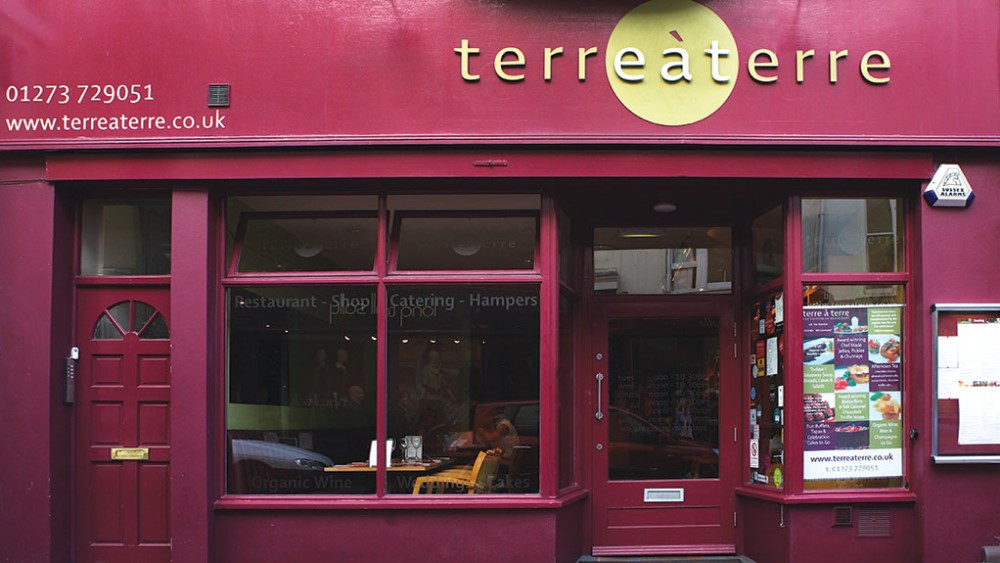 Terre à Terre is a well-known vegetarian restaurant located in Brighton, UK. It offers an innovative dining experience with imaginative vegetarian and vegan dishes. The restaurant is committed to sourcing ingredients sustainably and ethically, ensuring high-quality meals for its customers.
Terre à Terre was founded in 1993 by friends Amanda Powley and Philip Taylor. Both classically trained chefs, they met in Brighton by chance after cooking their way around the world, and soon decided to join forces to upturn the worlds perception of meat-free cooking and see how far they could push the boundaries. 29 years later and they're still cooking up a storm.
They found a tiny site in Pool Valley, which they used as a platform for their innovative ideas, then their growing reputation necessitated a move to bigger premises in the heart of East Street, a stone's throw from the beach. What began as a tiny BYO with 30 covers, is now one of the most exciting and successful vegetarian and vegan restaurants in the UK and an absolute legend in its hometown. First and foremost, it's an establishment that serves outstanding food. It also just happens to be meat free.
Terre à Terre has been making ethical and sustainable choices for the 29 years it's been in business; the owners see no other way of doing things. They were at the vanguard of ethical sourcing of ingredients and the transparency of provenance, which has been integral to their business development.
Recycling, food waste management and sustainability have always been critical concerns when decision making. Add to this the appreciation of every single person in the chain; customers, growers, suppliers, staff. All are integral to the existence of the restaurant.
The Flour Pot Bakery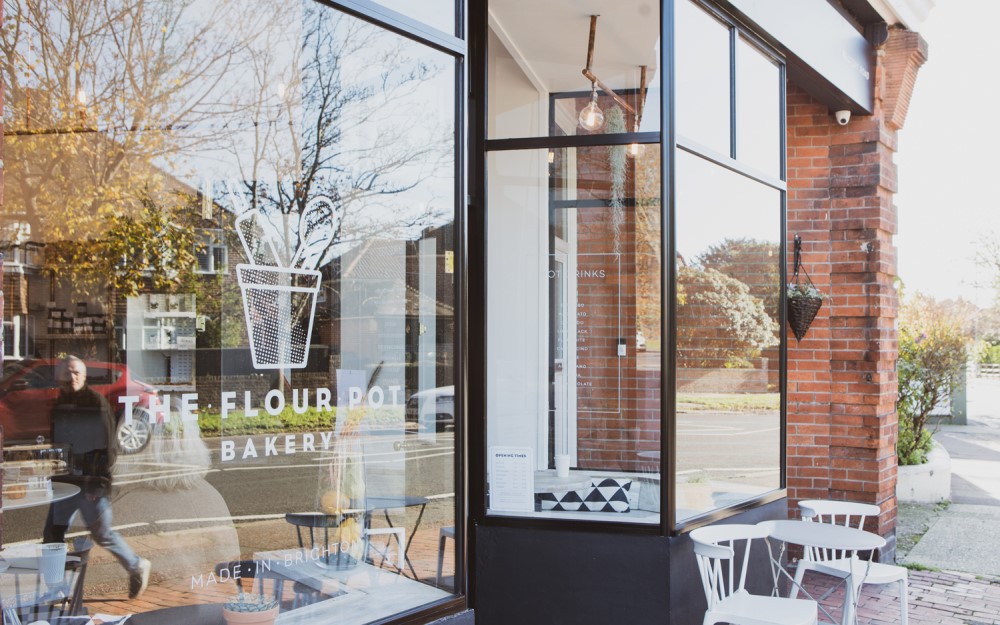 The Flour Pot Bakery is a highly regarded bakery in Brighton. It offers a wide range of delicious baked goods, such as artisan bread, pastries, and cakes. The bakery takes pride in using traditional baking methods and high-quality ingredients to ensure that their products meet the highest standards.
The Flour Pot Bakery has several branches in Brighton, making it convenient for local residents and visitors to enjoy their baked treats. Each branch provides a warm and inviting atmosphere, creating a cozy environment for dining.
A particular highlight of The Flour Pot Bakery is their freshly baked bread. They offer sourdough, multigrain, focaccia, and baguettes, all prepared using traditional techniques. The result is a crispy outer crust and a soft, fluffy interior.
In addition to bread, The Flour Pot Bakery also offers an enticing selection of pastries. They have buttery croissants, pain au chocolat, fruity danishes, and cinnamon rolls, all made with precision and expertise, resulting in flaky and flavorsome treats.
To complement their baked goods, The Flour Pot Bakery serves both hot and cold beverages, including coffee, tea, and freshly squeezed juices. It is a wonderful place to relax and enjoy a delightful pastry with a piping hot cup of coffee.
Marwood Bar & Coffeehouse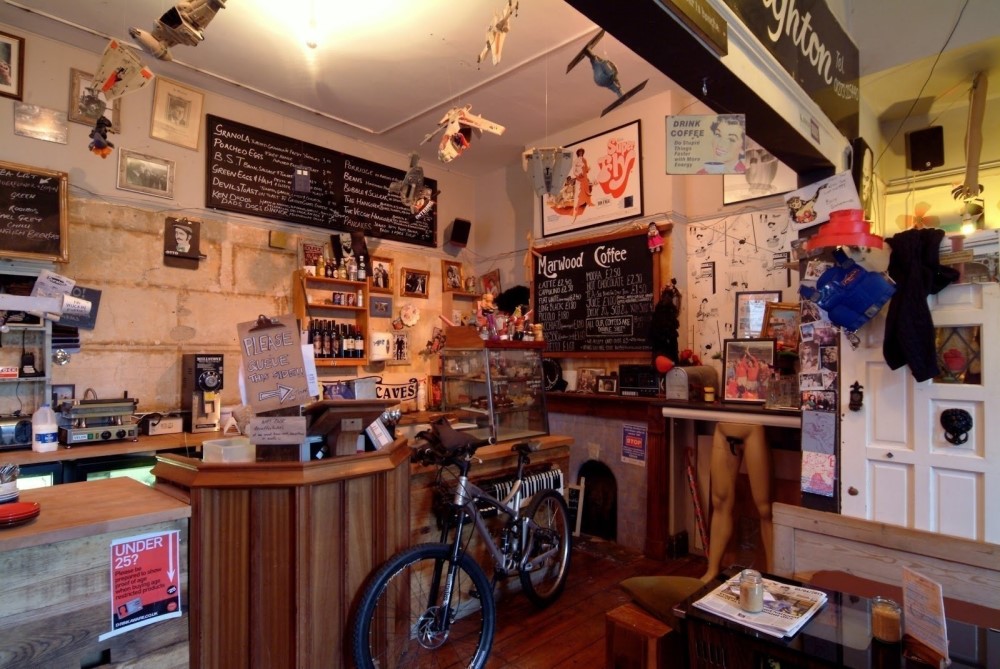 Marwood Bar & Coffeehouse is an essential destination in Brighton for individuals who appreciate fine food and coffee. Here, I present some notable features and offerings:
1. Varied and innovative menu: Marwood Bar & Coffeehouse provides a diverse and inventive menu that caters to a range of tastes and preferences. The menu encompasses beloved brunch options such as avocado toast and fluffy pancakes, as well as unique creations like chorizo hash and vegan buddha bowls.
2. Speciality coffee: Marwood Bar & Coffeehouse serves high-quality coffee sourced from local roasters. They offer a selection of espresso-based drinks, pour-overs, and cold brews. The skilled baristas ensure that each cup is made with precision and care.
3. Welcoming atmosphere: The ambiance at Marwood Bar & Coffeehouse is delightful and inviting. The quirky and eclectic decor, featuring vintage furniture and artwork, creates a distinct and relaxed vibe. Whether you seek a cosy corner to enjoy a book or a lively space to catch up with friends, Marwood Bar & Coffeehouse has got you covered.
4. Live events: Marwood Bar & Coffeehouse hosts regular live events, including music performances, poetry readings, and stand-up comedy nights. These events contribute to the vibrant and creative atmosphere of the establishment.
5. Friendly staff: The staff at Marwood Bar & Coffeehouse are renowned for their amiable and attentive service. They are always prepared to suggest dishes or assist you in selecting the perfect coffee to meet your preferences.
6. Community focus: Marwood Bar & Coffeehouse actively supports local artists, musicians, and businesses. They frequently host art exhibitions and pop-up shops, showcasing the talent and products of Brighton's creative community.
The Set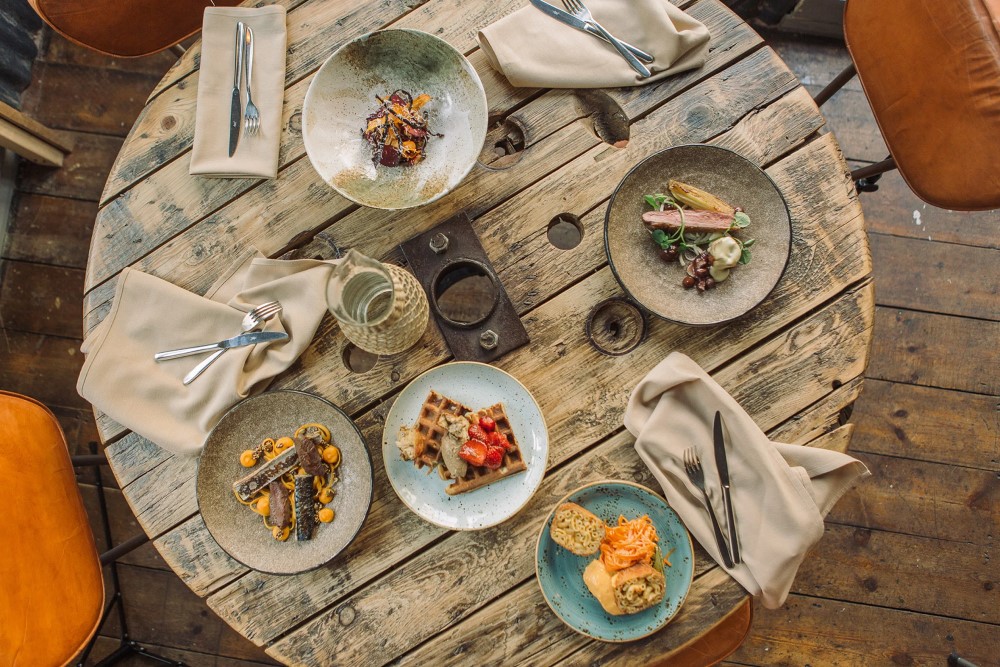 The Set is a well-known restaurant in Brighton that provides a distinctive European dining experience. It focuses on using ingredients that are locally sourced and in season, resulting in exceptional and flavoursome dishes. The restaurant establishes strong relationships with local suppliers to ensure freshness and quality. By adopting a farm-to-table approach, The Set enhances the dining experience.
The cuisine served at The Set is diverse, featuring a variety of European flavours and influences. The skilled chefs meticulously prepare each dish, guaranteeing a harmonious blend of flavours and textures.
The Set falls into the higher price range, with an average cost of £££ per person. While it may not be the most affordable option in Brighton, the quality of the food and the dining experience make it a worthwhile investment.
For food enthusiasts and those seeking a memorable culinary experience, The Set is a must-visit. Its dedication to fresh, local ingredients and commitment to creating innovative and delicious dishes distinguishes it from other restaurants in the area. Do not miss the opportunity to indulge in a truly exceptional dining experience at The Set.
Small Batch Coffee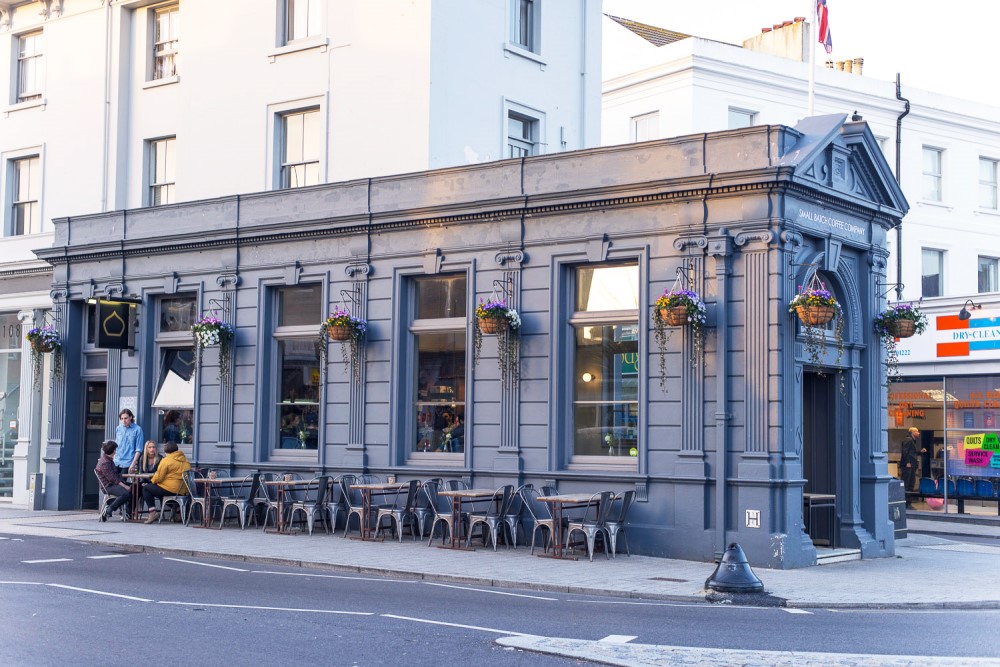 Small Batch Coffee is a highly regarded coffee chain in Brighton, renowned for its top-quality coffee and inviting atmosphere. With several branches, it has become a preferred destination for locals and tourists.
Small Batch Coffee exclusively serves single-origin and ethically sourced coffee beans. Their small batch roasting method ensures freshness and flavor. The taste profile is rich, full-bodied, and aromatic.
In addition to outstanding coffee, Small Batch Coffee offers a diverse menu that includes espresso-based drinks, pour-over coffee, and signature blends. They also serve delectable pastries, sandwiches, and snacks.
The inviting and cosy atmosphere with rustic decor enhances the overall experience. Small Batch Coffee is the ideal place for a quick coffee fix or to unwind and savor a cup of coffee.
Coffee enthusiasts visiting Brighton should definitely visit Small Batch Coffee for an exceptional coffee experience.
The Good Companions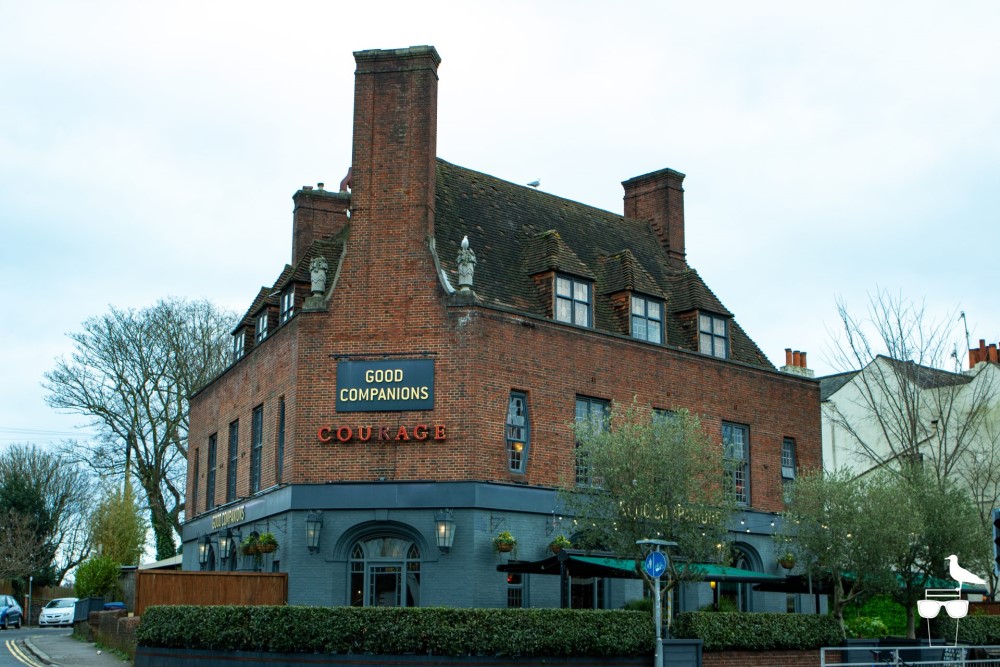 The Good Companions is a highly recommended restaurant in Brighton. It offers a delightful dining experience with a diverse menu. The friendly and attentive staff ensures excellent service. The atmosphere is warm and inviting, making it perfect for meals with friends or family. The restaurant has a cosy and relaxed ambiance for patrons to unwind.
The food at The Good Companions is impressive. They use fresh, locally sourced ingredients to create a range of delectable dishes. From classic British dishes to international flavours, there is something for everyone. The attention to detail in presentation and flavour combinations is exceptional.
The Good Companions provides options for breakfast, lunch, and dinner. They also cater to vegetarian and vegan diets. A must-try is their crowd-favourite Sunday roast, featuring succulent meat, perfectly roasted potatoes, and flavourful gravy. Pair your meal with a refreshing beverage from their well-stocked bar.
The Breakfast Club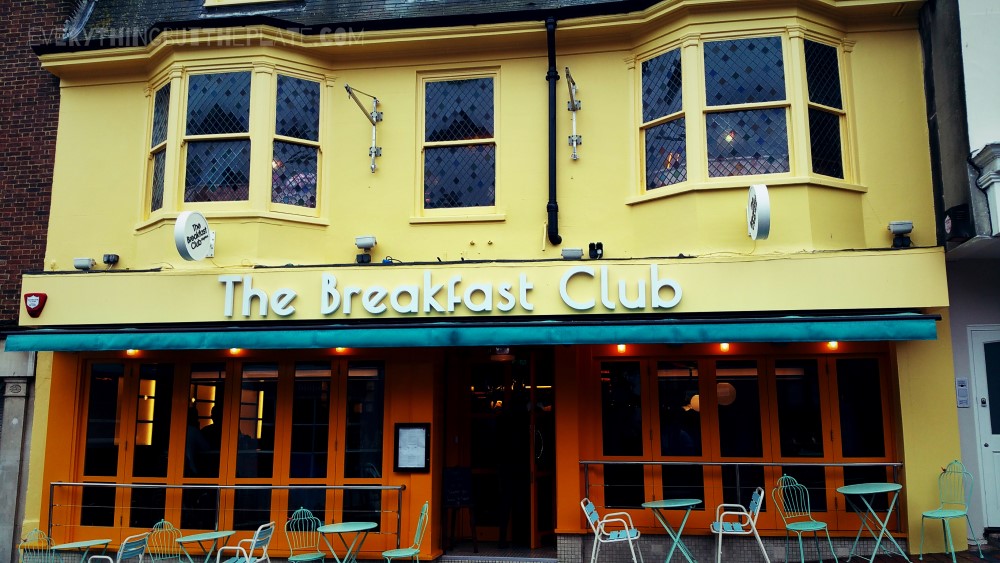 The Breakfast Club is a popular restaurant and café in Brighton, UK. They offer a diverse breakfast menu that caters to different tastes and dietary preferences. The menu includes traditional options such as eggs benedict, pancakes, and a full English breakfast. They also provide healthier choices such as fresh fruit bowls, granola, and avocado on toast. The atmosphere is warm and inviting, making it an excellent place to begin your day.
If you visit The Breakfast Club, here are some recommendations to consider:
– It is highly recommended that you try their signature dish, the "All American," which consists of pancakes, bacon, sausage, eggs and maple syrup. It is a hearty and indulgent choice.
– If you are a fan of eggs, you must try the "Eggs Royale." It features poached eggs, smoked salmon and hollandaise sauce on an English muffin.
– For a lighter option, go for the "Superfood Breakfast Bowl," which is packed with nutritious ingredients such as quinoa, kale, avocado and poached eggs.
– Don't forget to accompany your meal with a delightful cup of coffee or a freshly squeezed juice.
At The Breakfast Club, you can start your day with a delicious and satisfying breakfast in a friendly and lively environment.
The Regency Restaurant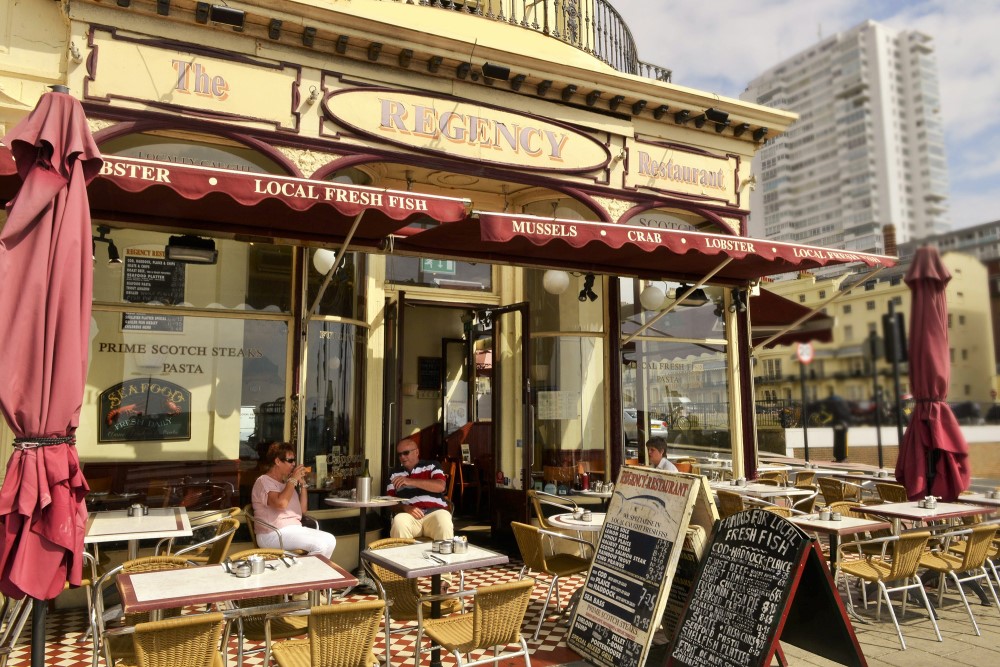 The Regency Restaurant in Brighton offers a distinctive dining experience that combines traditional British cuisine with sophistication. The restaurant's menu showcases local and seasonal ingredients, including fresh seafood and succulent steaks.
The skilled chefs craft visually stunning and flavoursome dishes. The restaurant also showcases charming decor, refined furnishings, vibrant artwork, and a warm ambiance that creates a welcoming atmosphere. Whether it is for a special occasion or a night out, The Regency Restaurant provides the perfect setting.
Do not miss their signature dish, the Regency Fish Pie, which is a delightful combination of smoked haddock, salmon, and prawns, topped with a creamy mashed potato crust. Pair it with a glass of their finest wine for the ultimate culinary delight.
In Conclusion: Brighton Top Restaurants and Cafes Culinary Tapestry
Brighton, with its vibrant coastal charm, is not just a haven for beach lovers and culture enthusiasts but also a paradise for food aficionados. From the rustic allure of its cafes to the sophisticated ambiance of its top-tier restaurants, the city offers a gastronomic journey that mirrors its eclectic spirit.
Each establishment, whether it's a bustling cafe by the lanes or a serene restaurant overlooking the sea, tells a story of passion, tradition, and innovation. As you explore Brighton, let your palate dive into this culinary tapestry, savoring each flavor, each dish, and each unforgettable moment.
Whether you're a resident or a visitor, Brighton's dining scene promises an experience that lingers long after the meal is over. So, the next time you find yourself wandering the streets of this dynamic city, remember that a culinary adventure awaits around every corner. Cheers to Brighton and its ever-evolving feast for the senses!